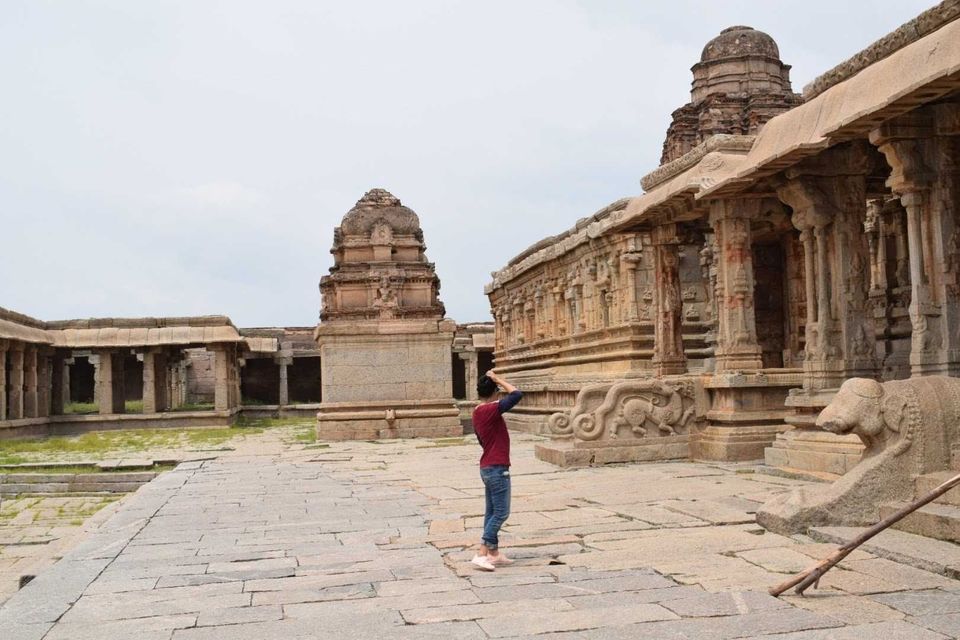 We took the overnight AC sleeper Volvo bus from Bangalore to Hampi.
Bus stand is at Hospet which is a small city near Hampi. You will find all the good hotels in Hospet. It is half an hour from Hampi. Whereas if you want to stay in Hampi then you can choose from small cottages with village feel in various cafes. They are available with very basic amenities.
We chose to stay in Hospet and travel to Hampi daily by local bus which keeps running after every 10 mins from Hospet bus stand. It was a good choice as we were able to experience the local life at Hampi. People travel daily for work in the local bus.
On Day 1, we reached Hospet at 7 in the morning and checked in to the hotel. Then we took the bus to Hampi.
You will find lots of guides as soon as you step in Hampi. We rather chose a bicycle ride with a group of foreigners to cover Hampi. We were around 10-12 people, each one on their bicycles and 1 guide.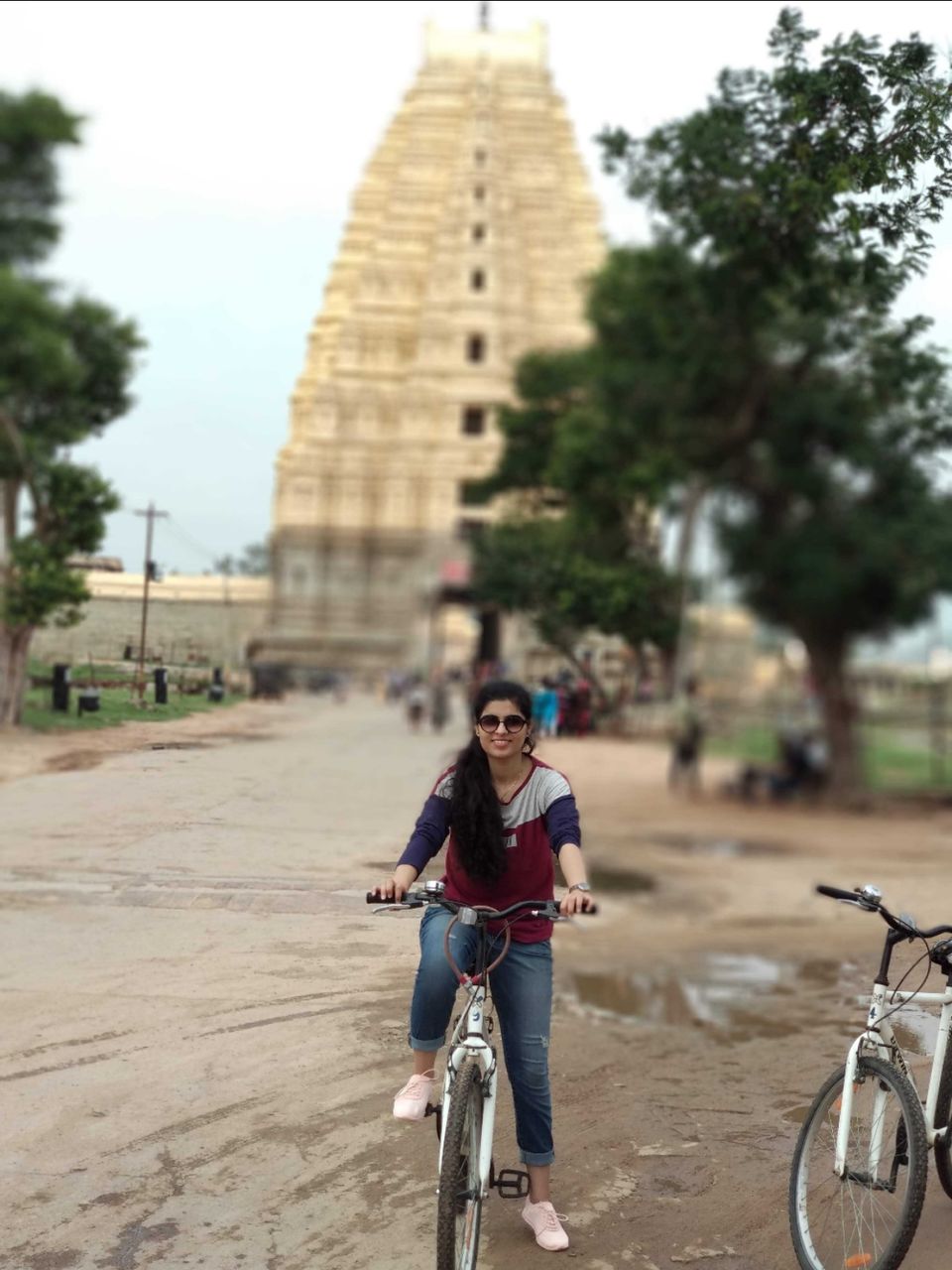 It was 3 hours bicycle tour in which lunch was included. After lunch we were free to explore on our own.
Tip : Do hire a guide because Hampi is all about History. You will enjoy when you get to know the facts about the places and ruins.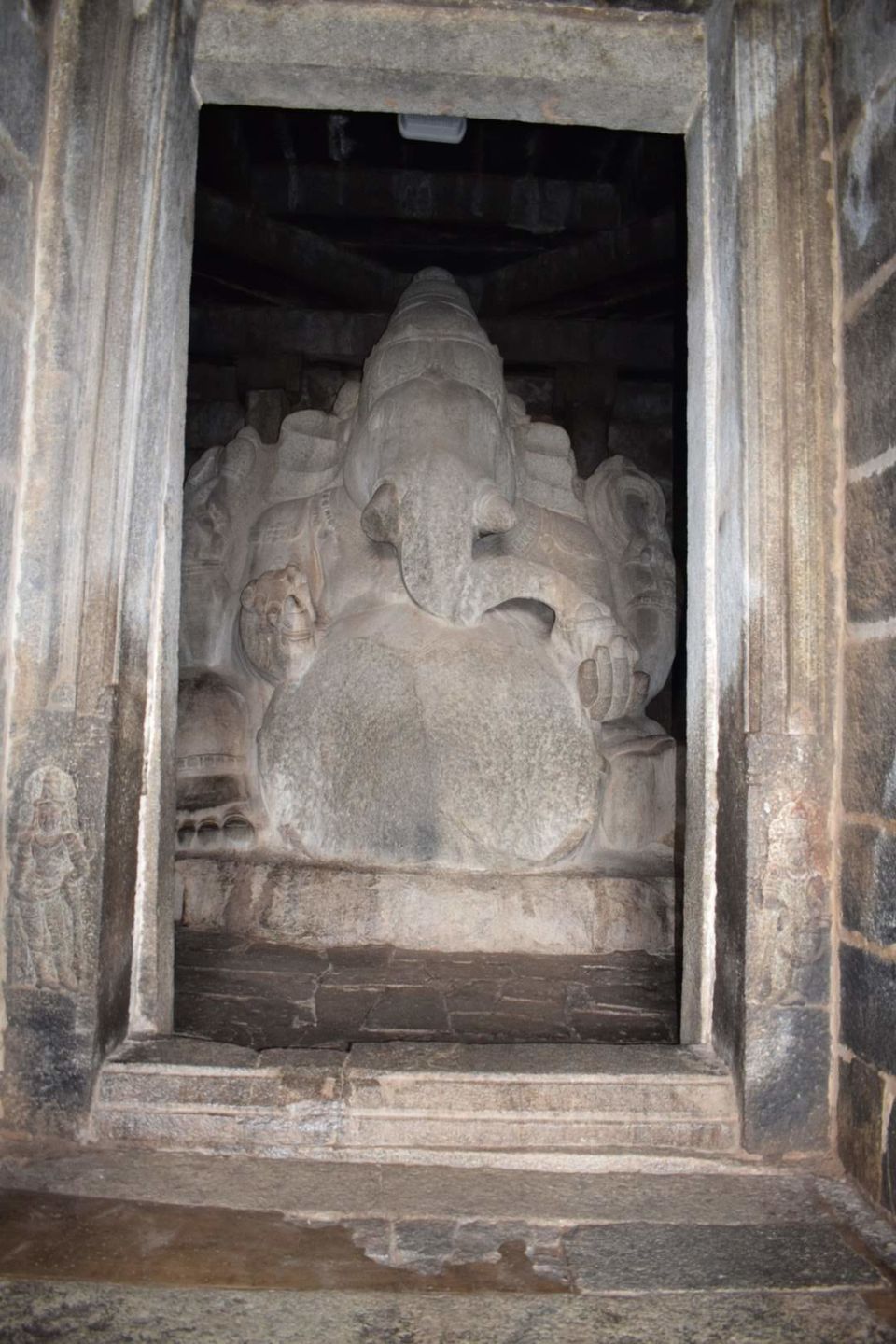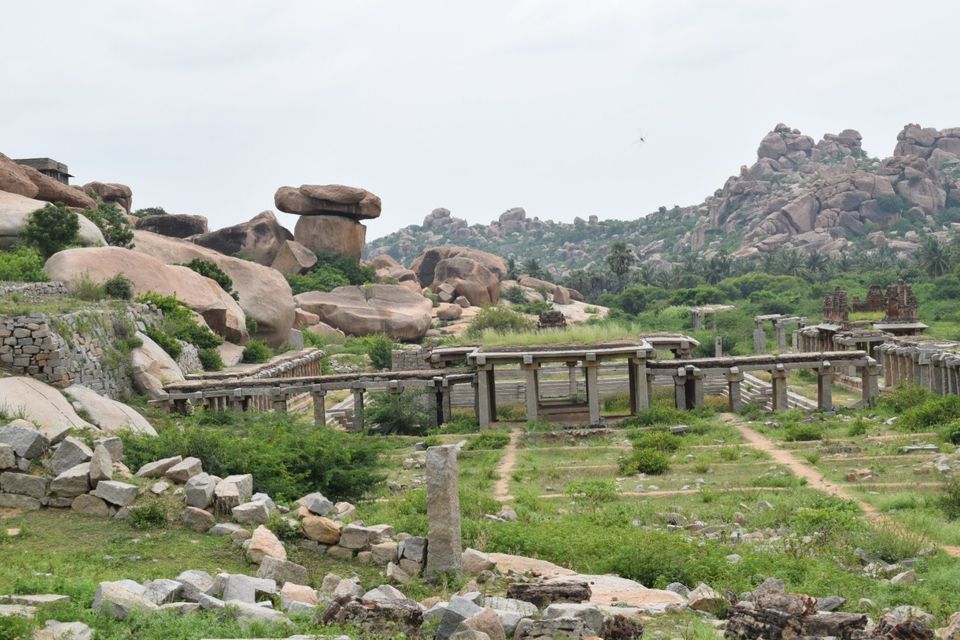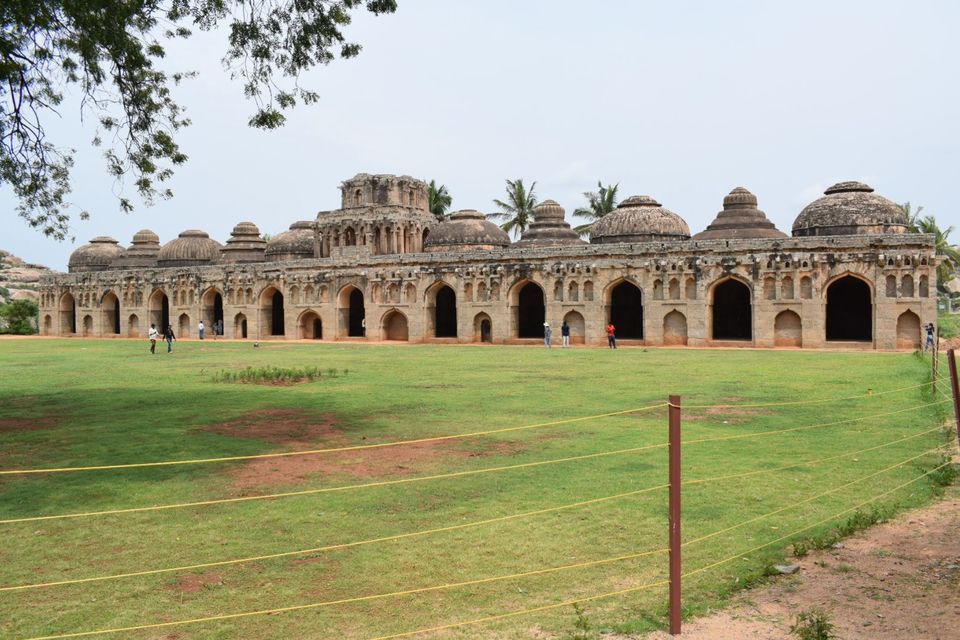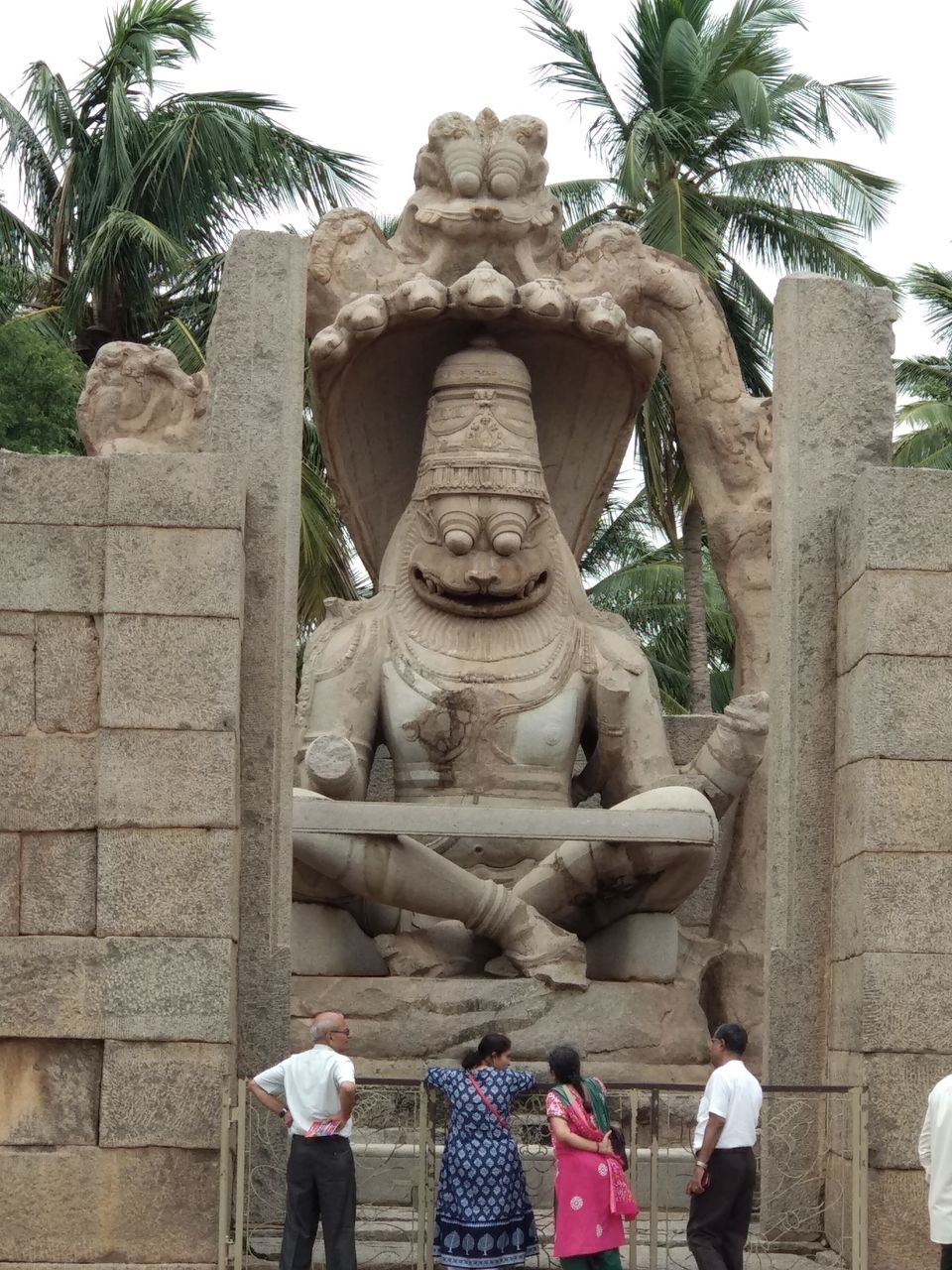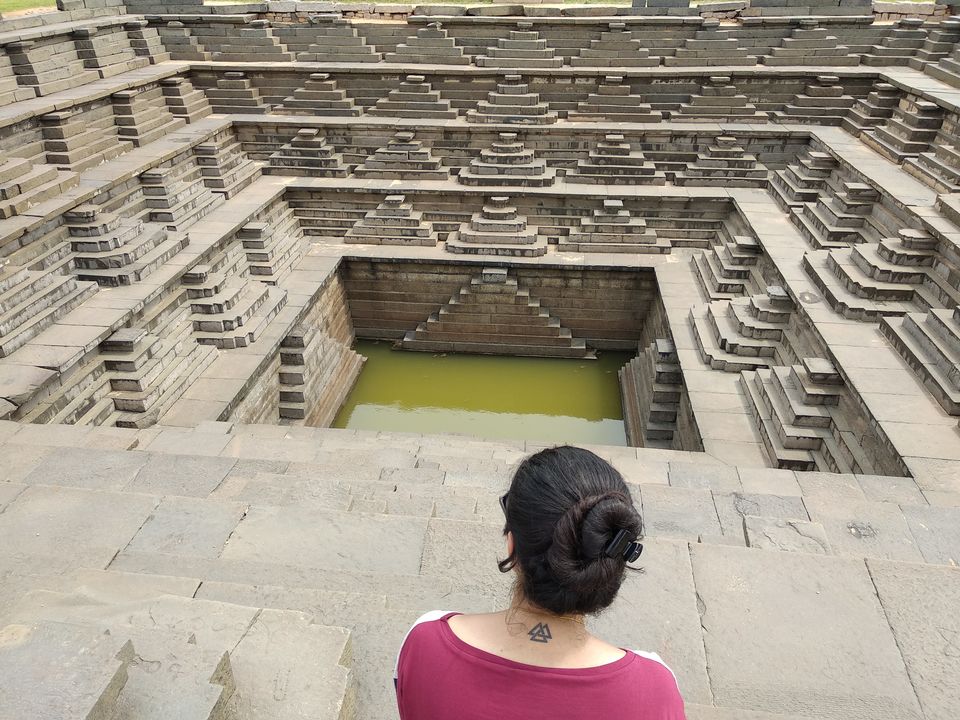 After Lunch, we went to Virupaksha Temple. The highlight was Lakshmi, an Elephant who gives you blessings :)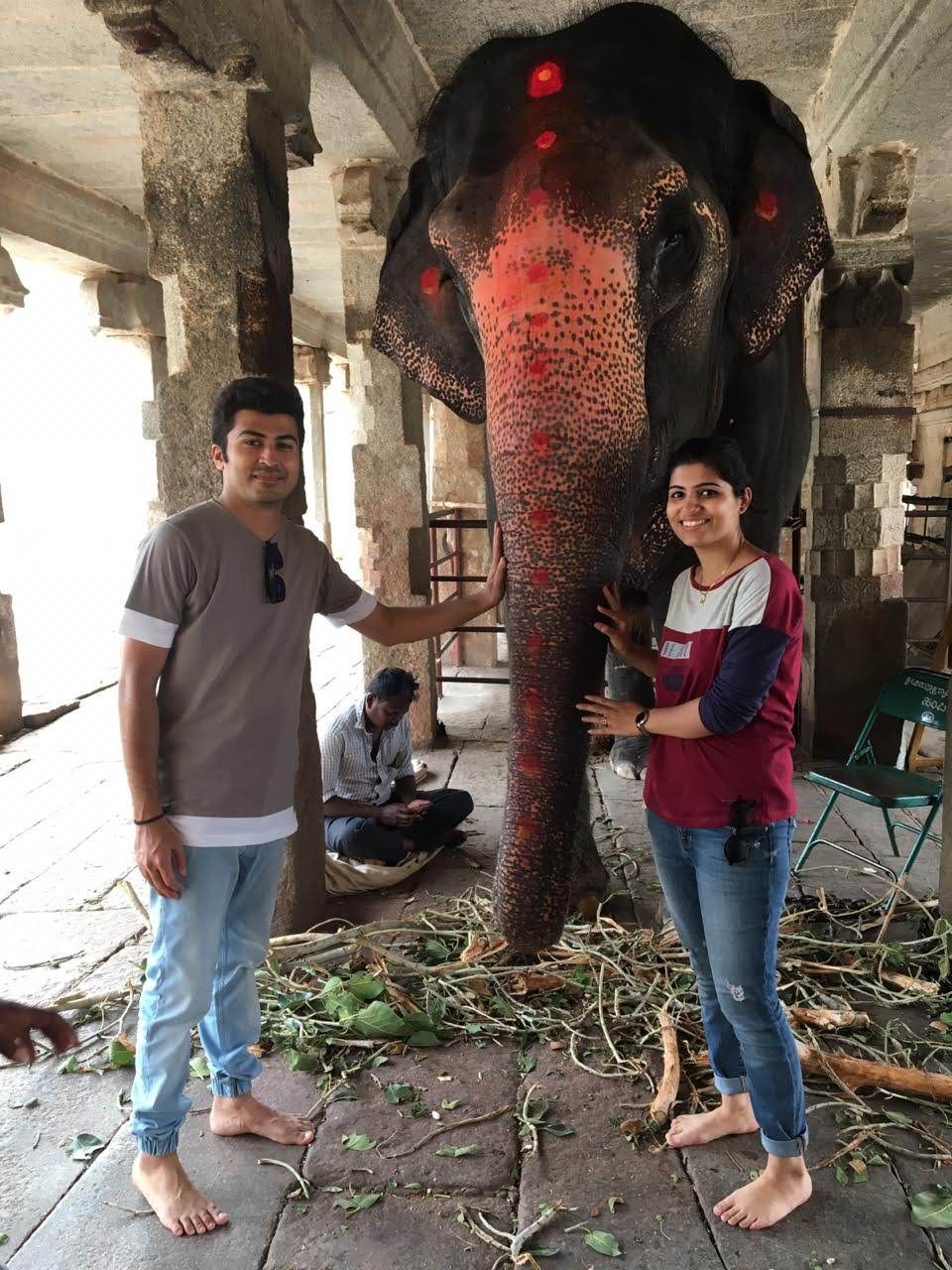 Later, we had a small trek to Matanga hill. It was supposed to be a breathtaking view of sunset but it was absolutely cloudy that day, but we enjoyed the trek which is steep. While coming back we took a less traveled path, which was a thrill on its own.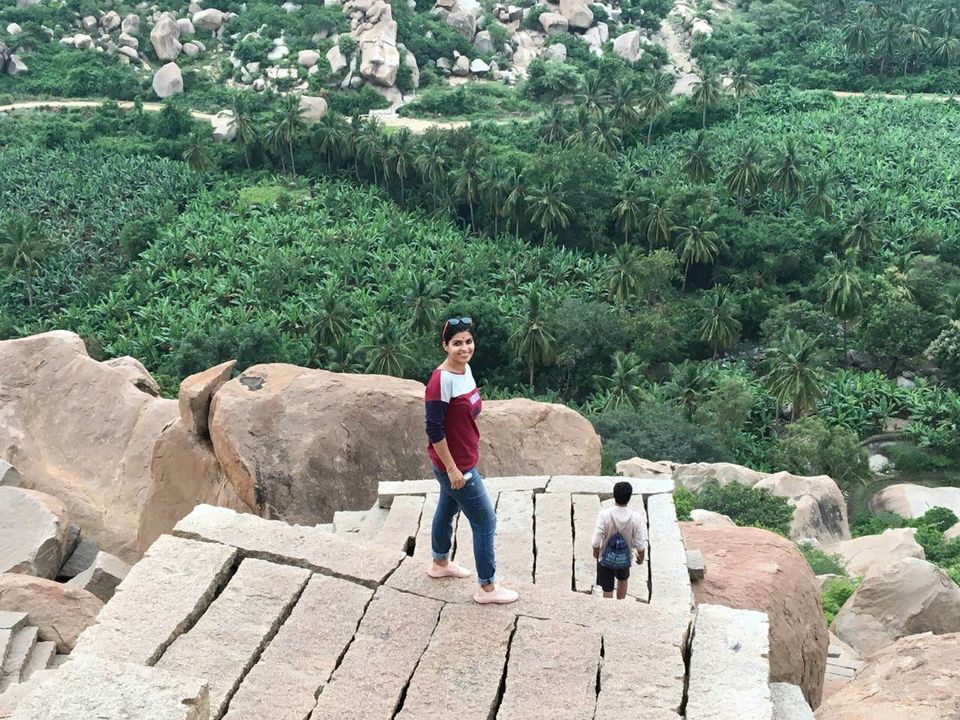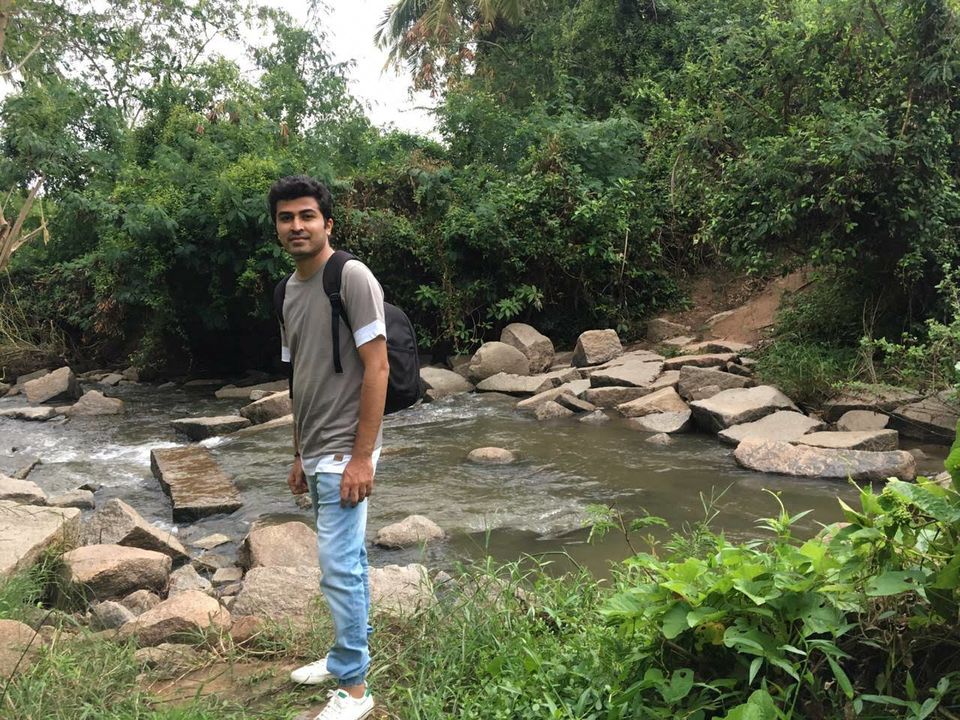 Then we headed to Mango Tree restaurant to see what is the hype about. I found it to be quite impressive. The ambiance is very cool and happening. They have mattresses with tables in front. Sit down and relax as much as you want, read a book, listen to songs. Snacks and shakes are also quite tasty. Overall a good experience.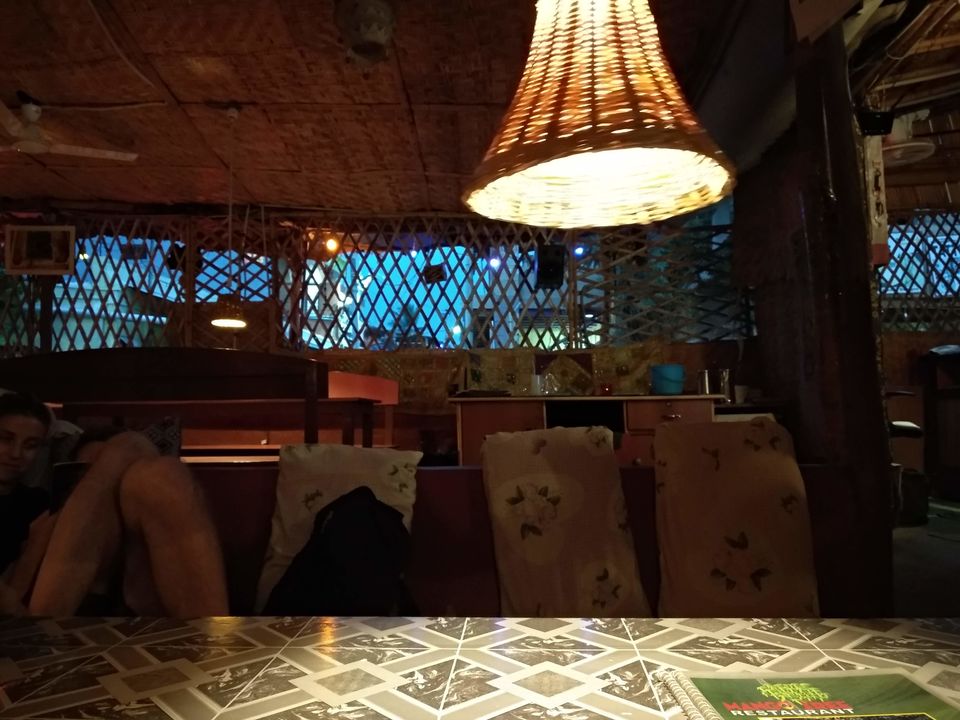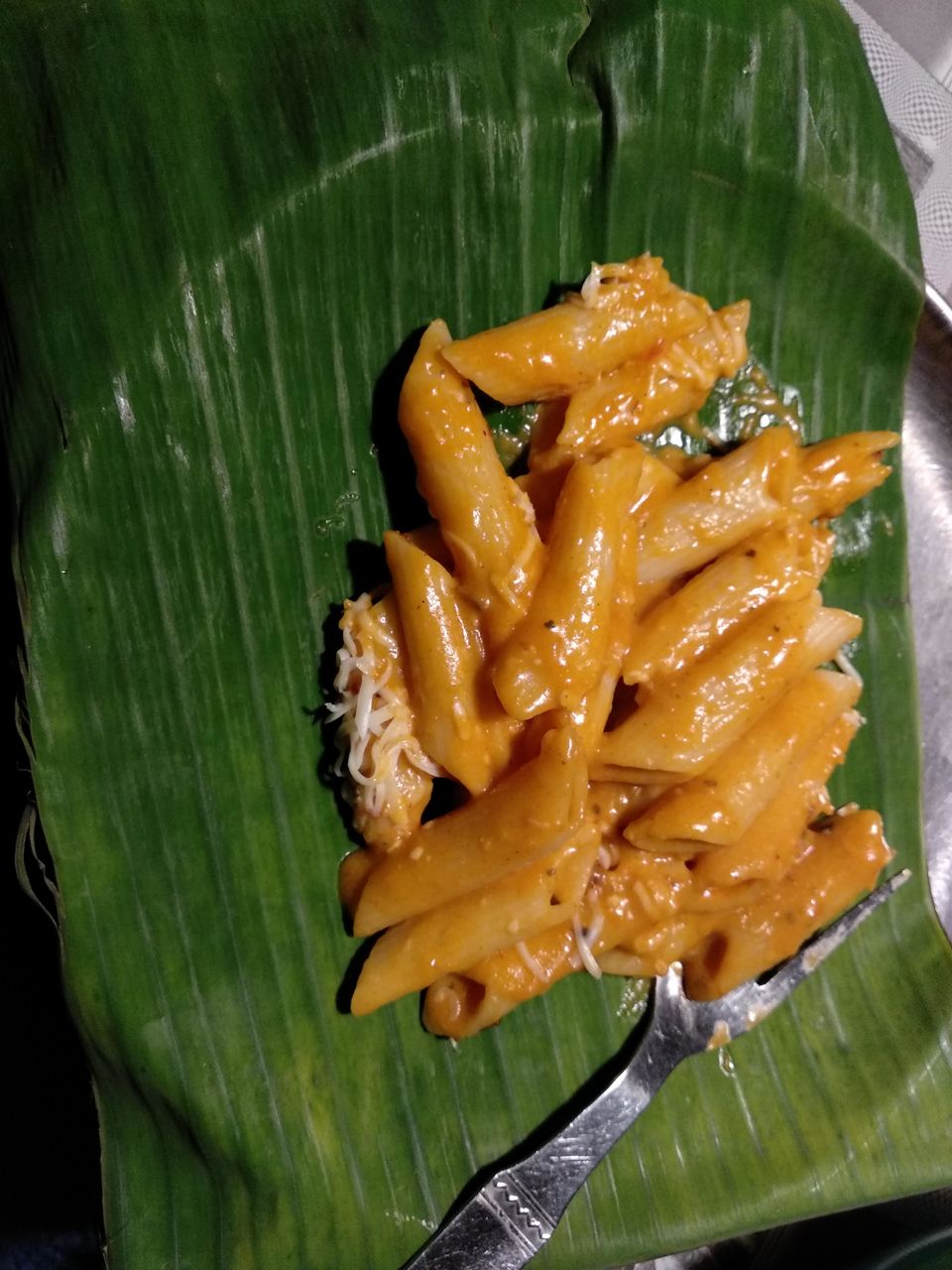 After that we headed back to our hotel in Hospet by the local bus.
Today, we explored a completely different side of Hampi known as Hippie Island.
Ferry runs after every 5 mins from the back side of Virupaksha Temple, in Tungabhadra river, which takes you to across the river to Hippie Island.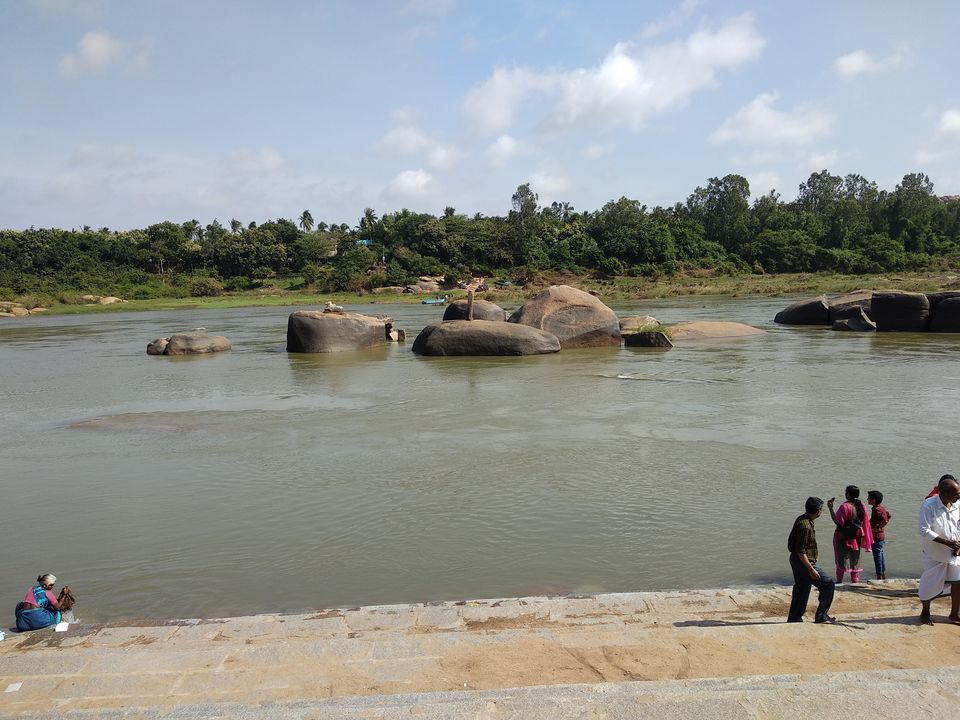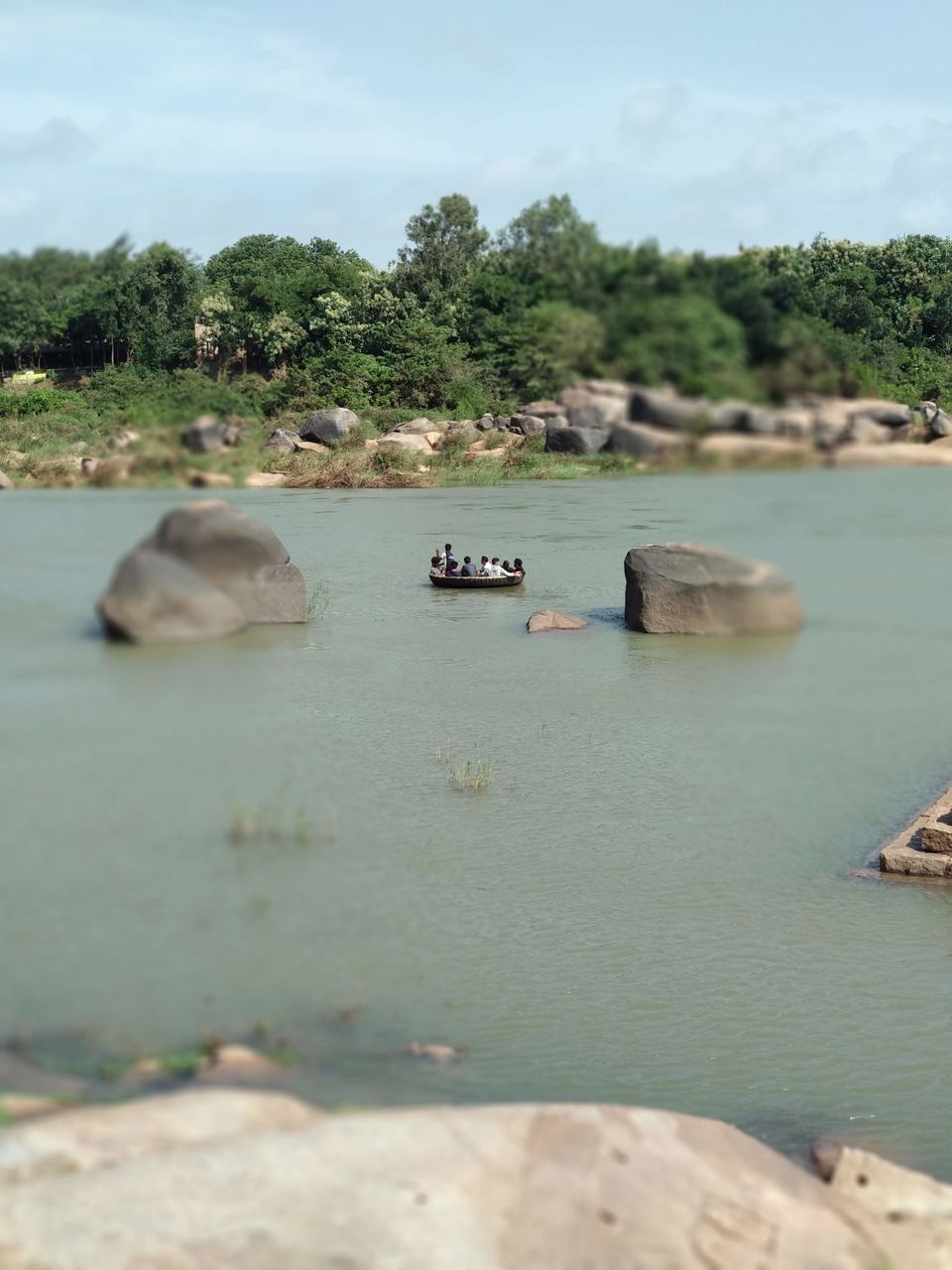 The vibe of Hippie Island is completely in contrast with Hampi.
Liquor is not allowed here (wait for it...), that is why you will get beer in coffee mugs in cafes :P (Also, you can easily get all the "stuff")
We headed to The German Bakery, which is famous for it's breakfast.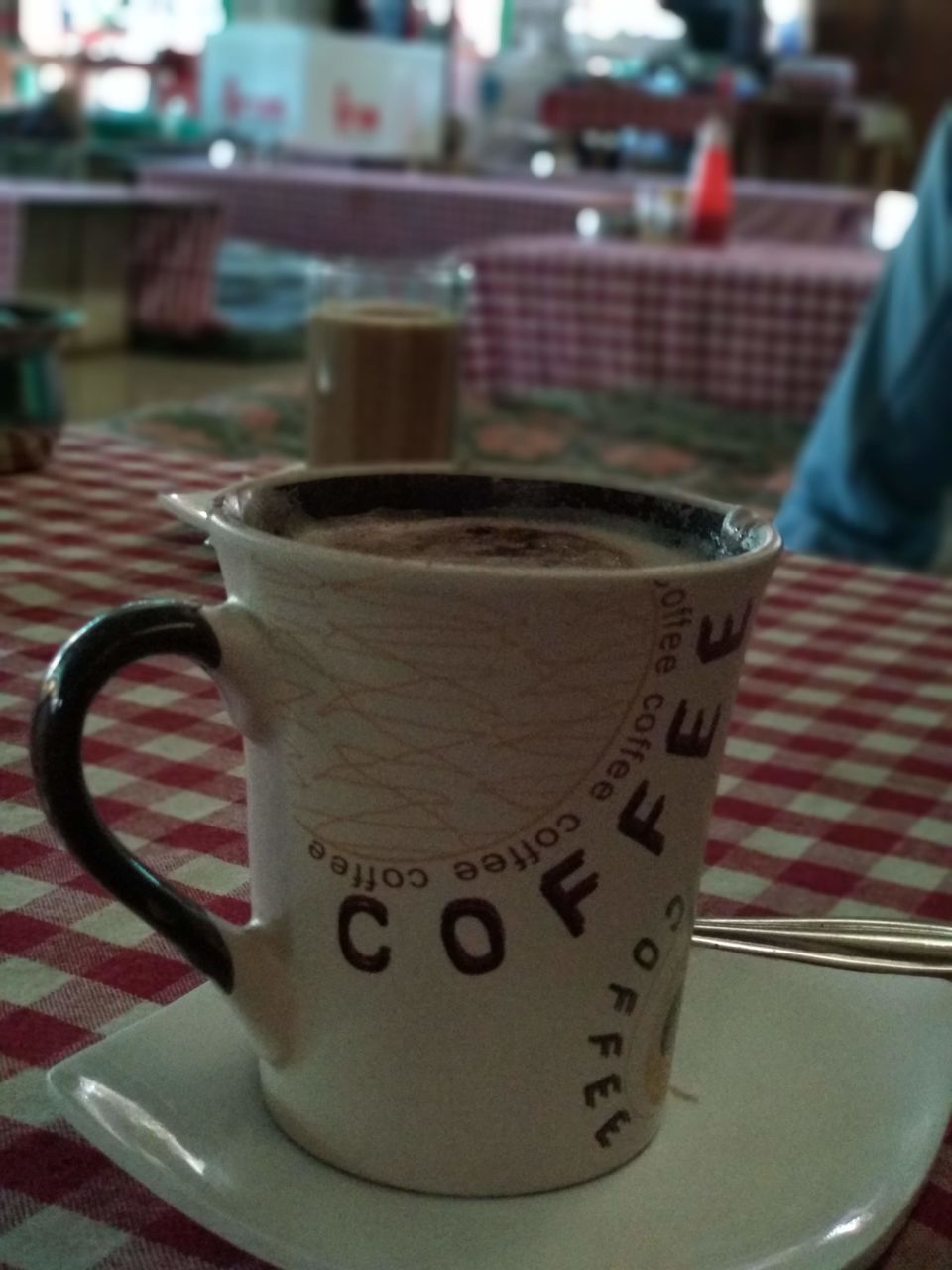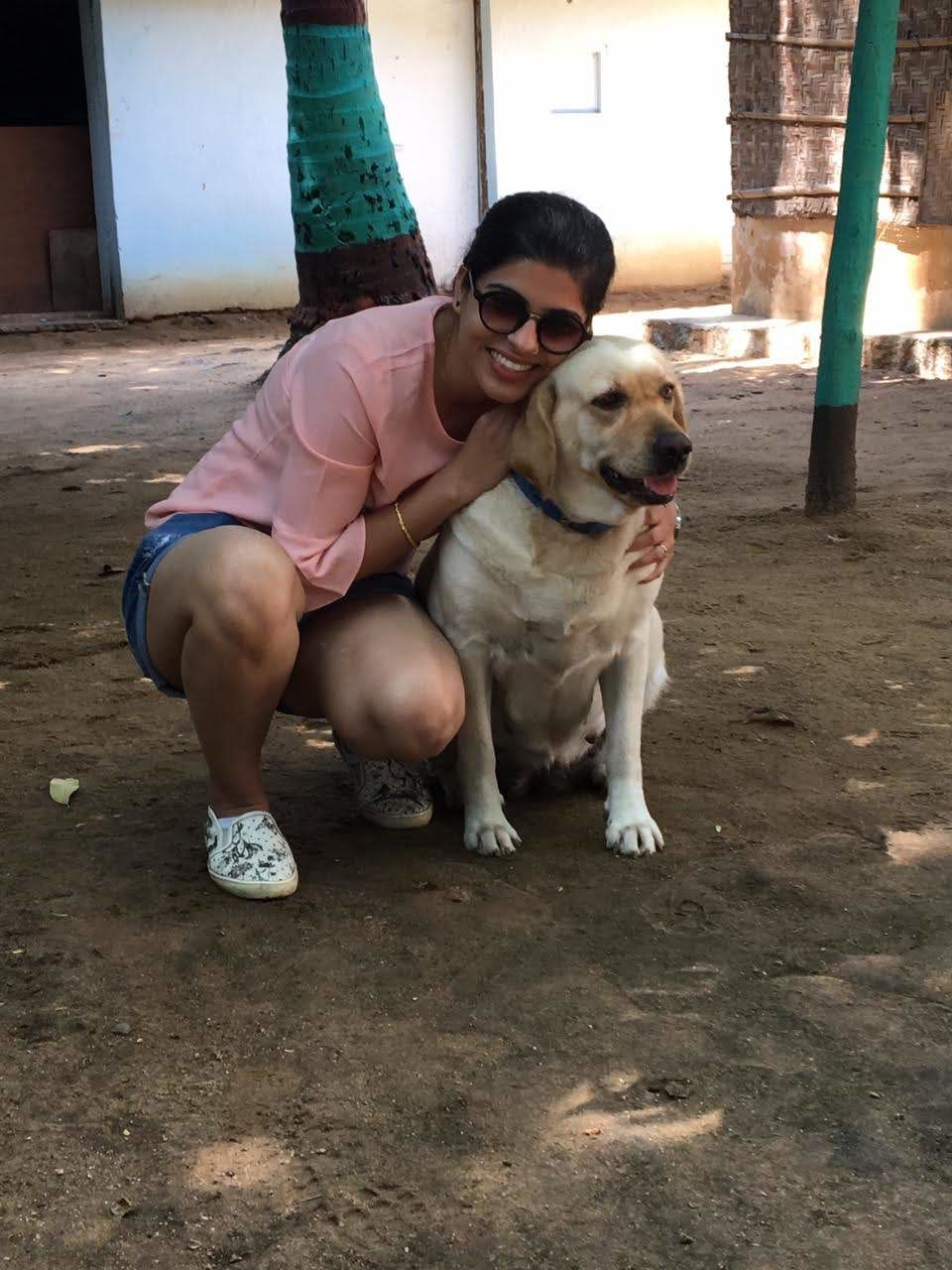 The graffiti walls add to the feel of the place.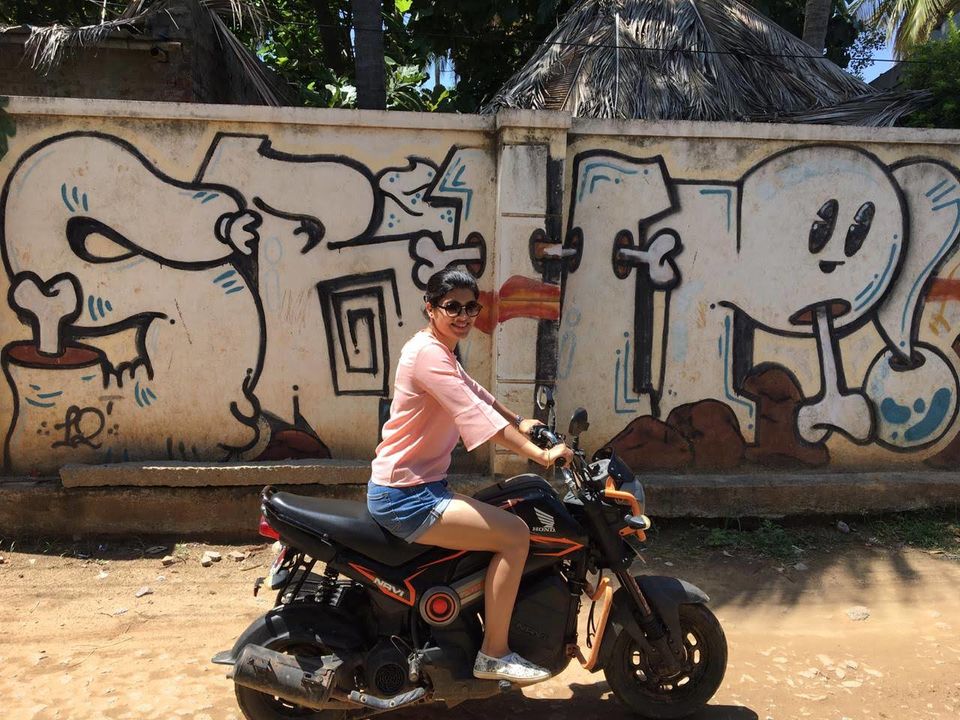 After breakfast, we went to explore the place. The roads are quite beautiful. We kept stopping to every scenic place.
Here are some pictures from the exploration.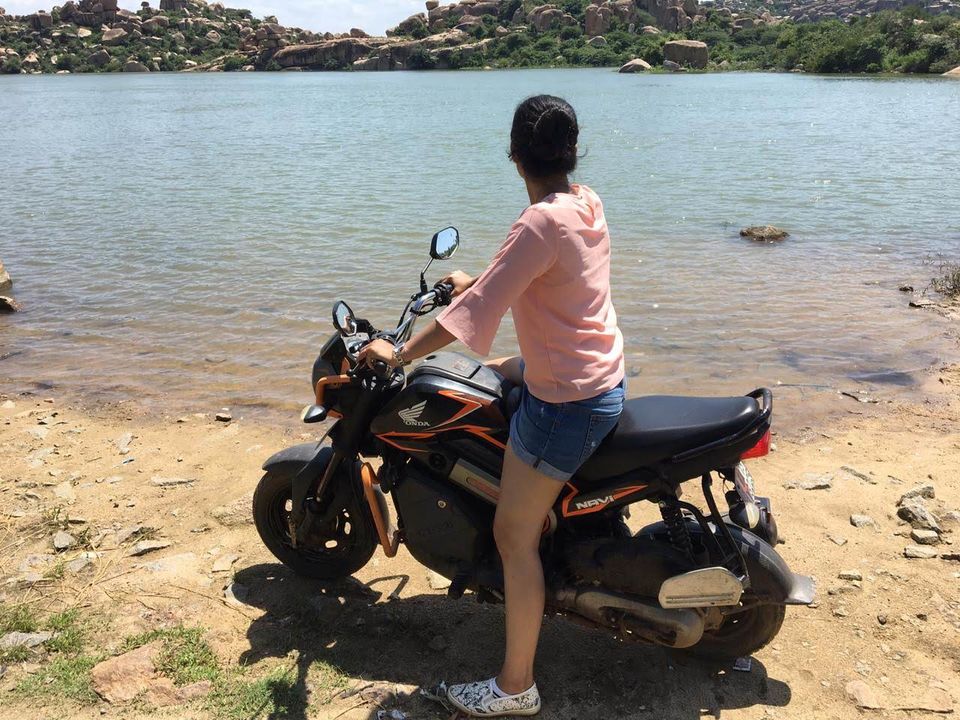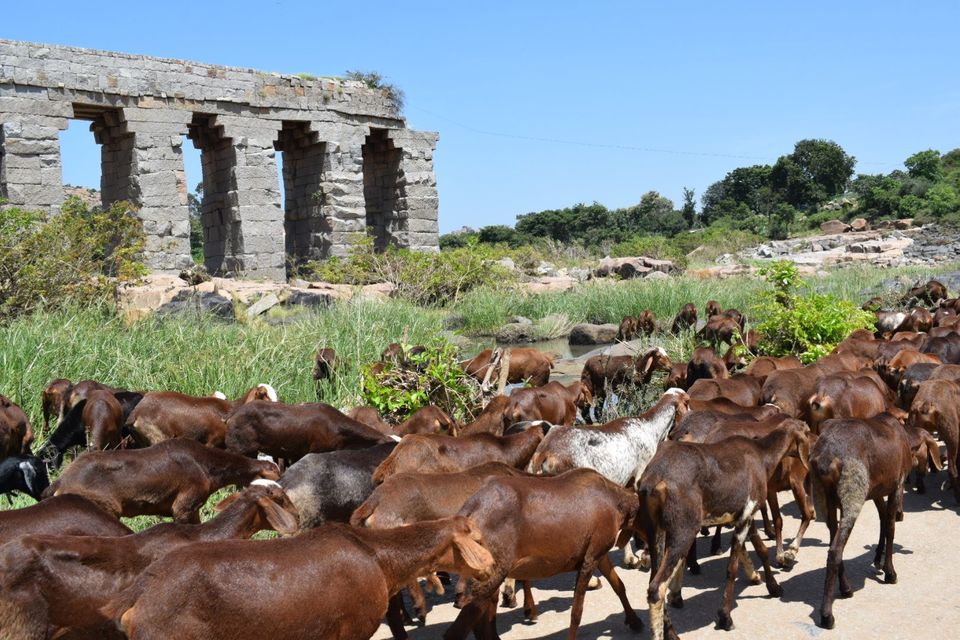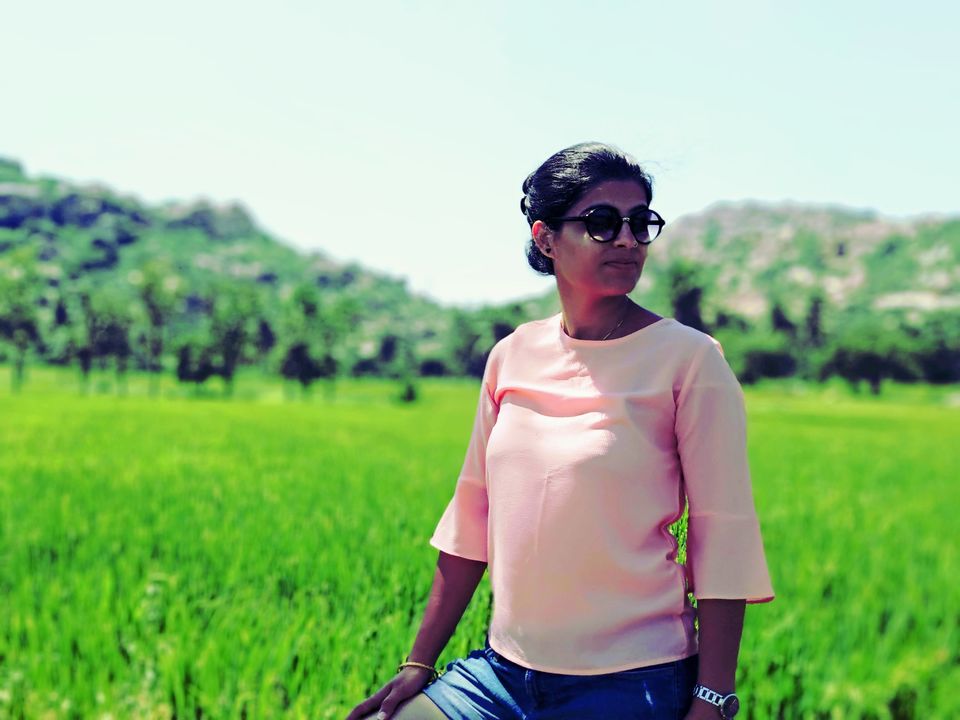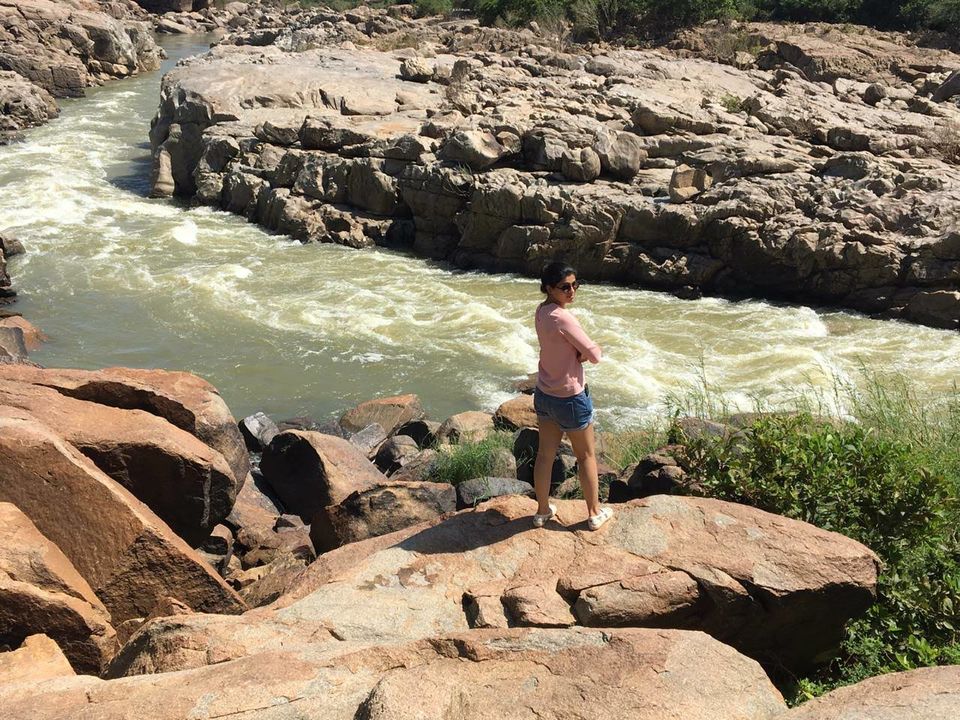 Next, went to The Anjaneya Temple. There are around 550 stairs to reach to the temple, located at the Anjaneya Hill.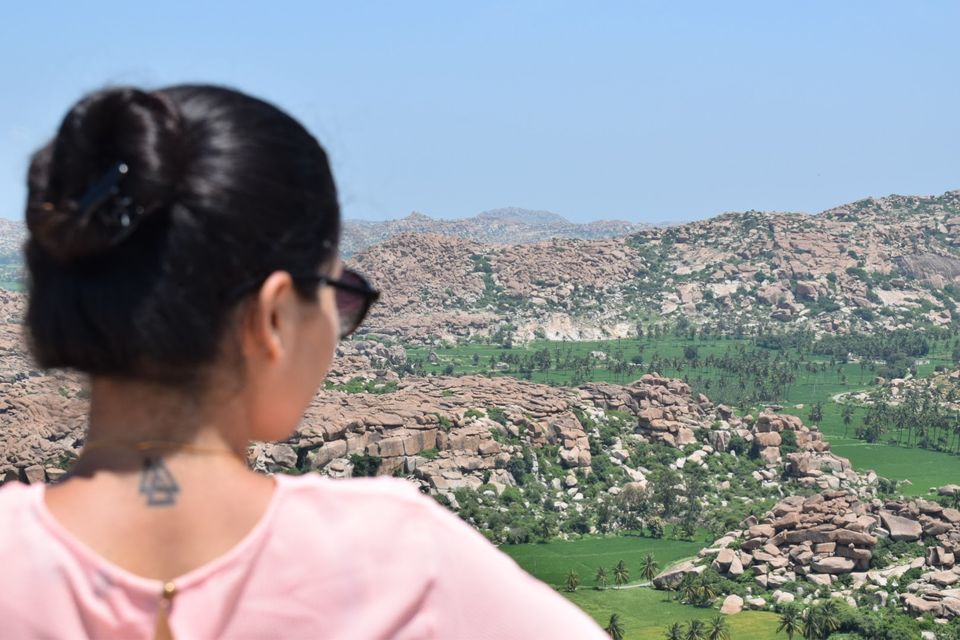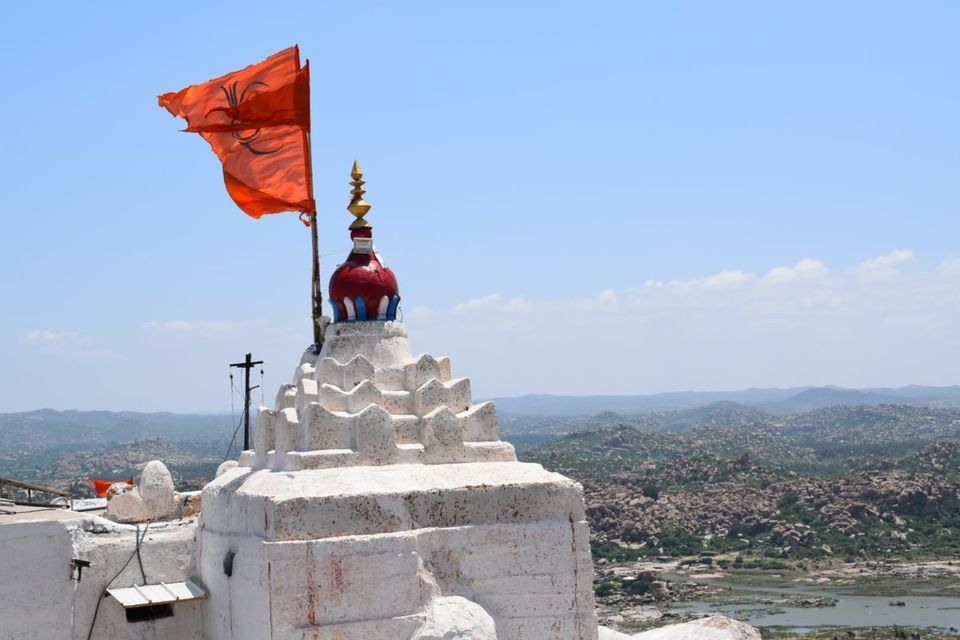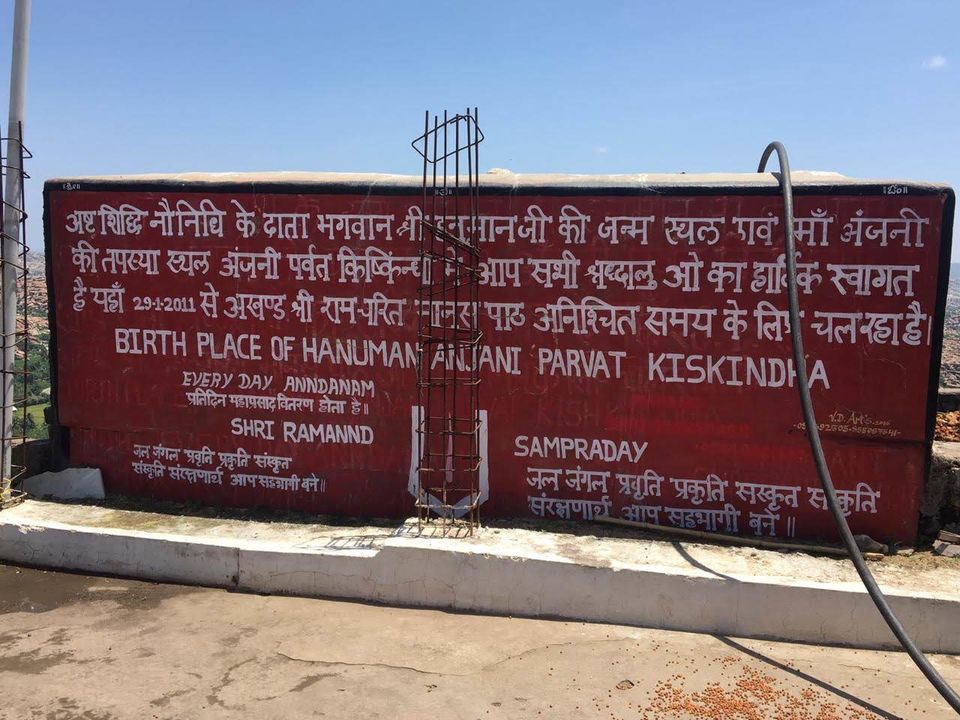 Afterwards we relaxed in one of the cafes, The Nargila Cafe. They have their own paddy fields. The seating in front of the paddy fields is awesome. They offer both beer and hukkah (which by the way, is banned :P)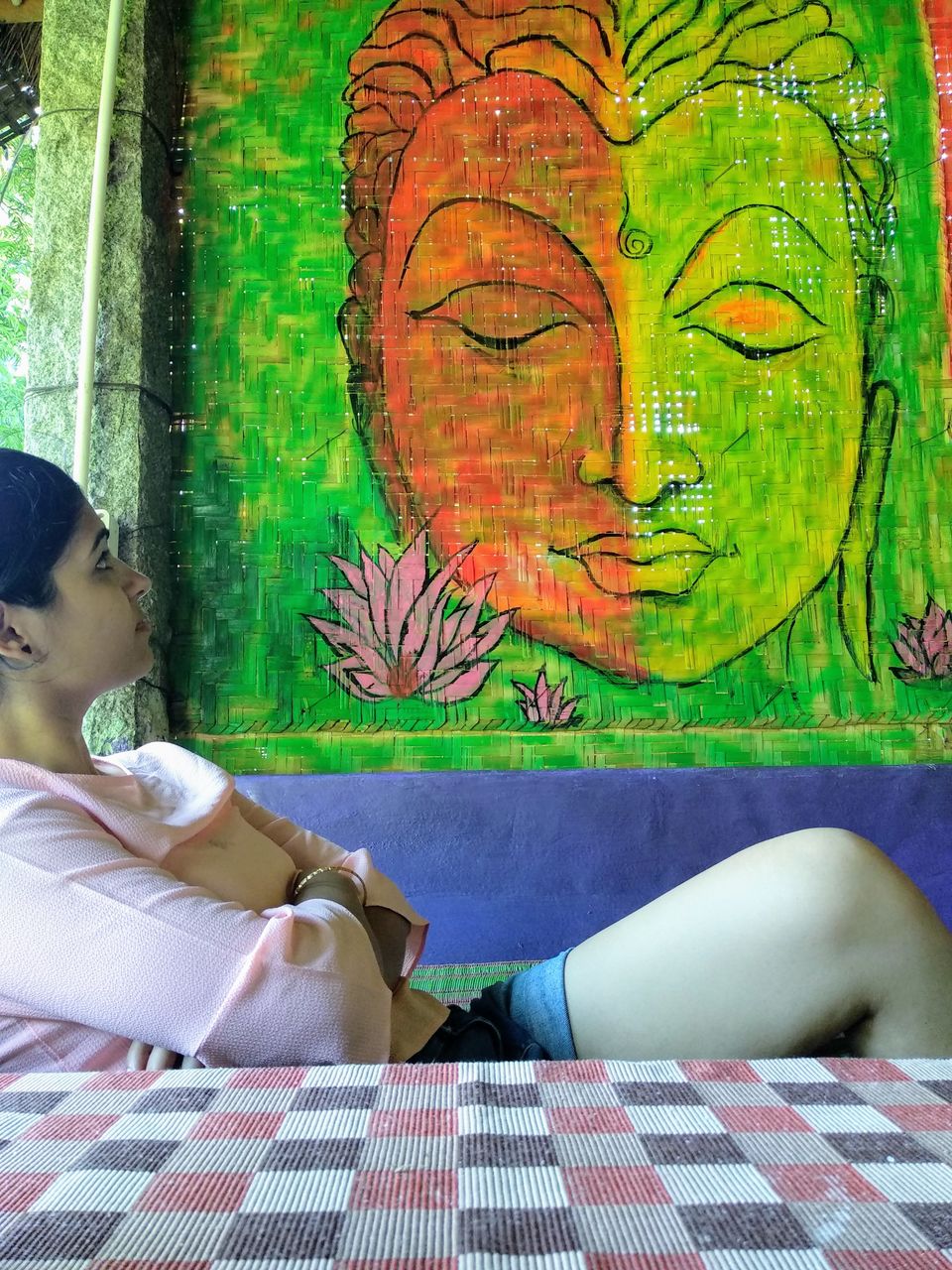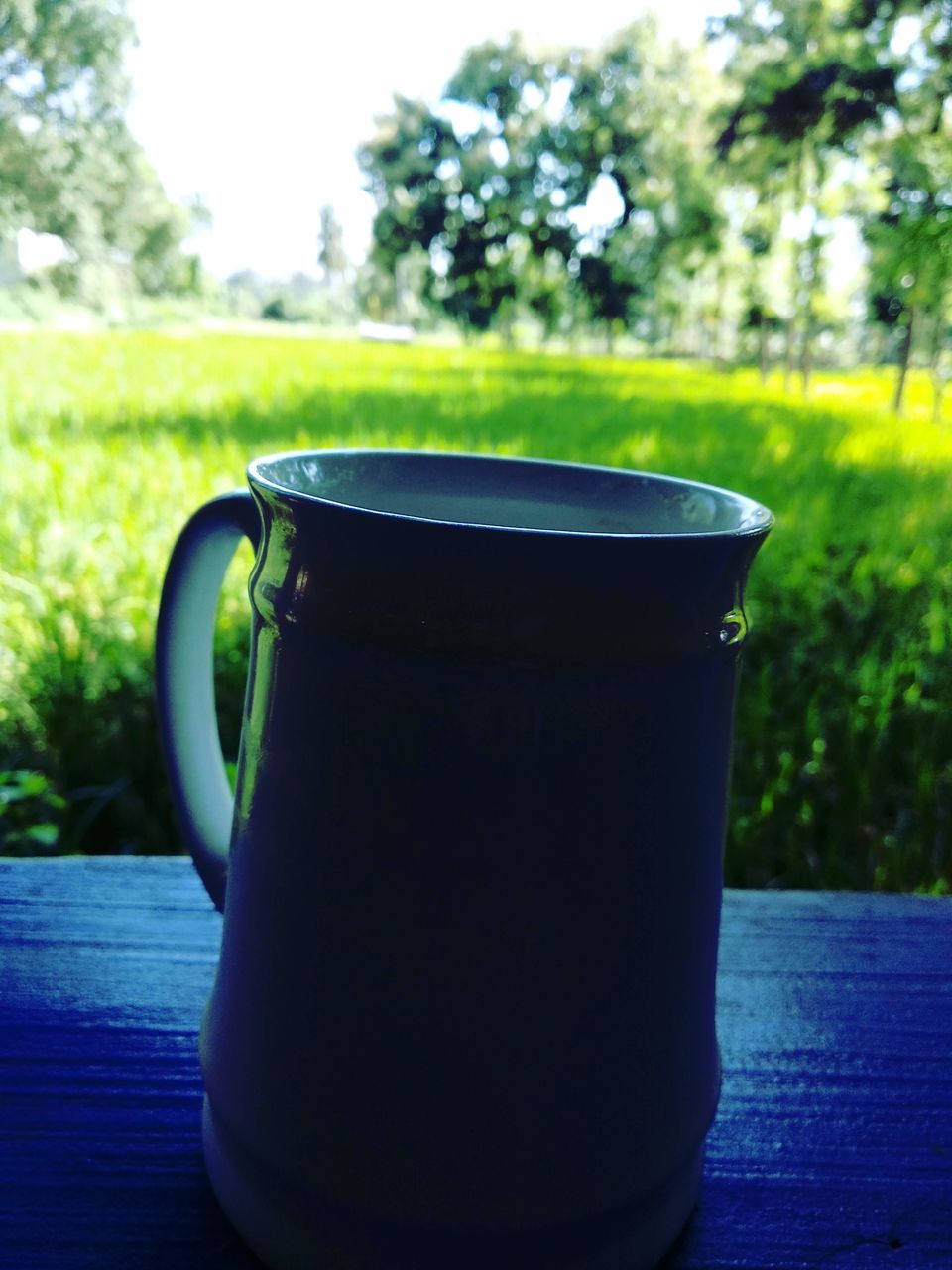 After that, we headed back to Hampi through ferry, as the last ferry goes at about 5.30 in the evening. After that you will have to come by road which is 40 kms.
On Day 3, we headed back to Hampi from Hospet by local bus (by now, we had a feel of ourselves being local of Hampi :) )
We decided to explore the place by walk today. We did a good 40 mins walk to reach Vijay Vitthala Temple, where there is Marvel of Hampi, The Stone Charriot.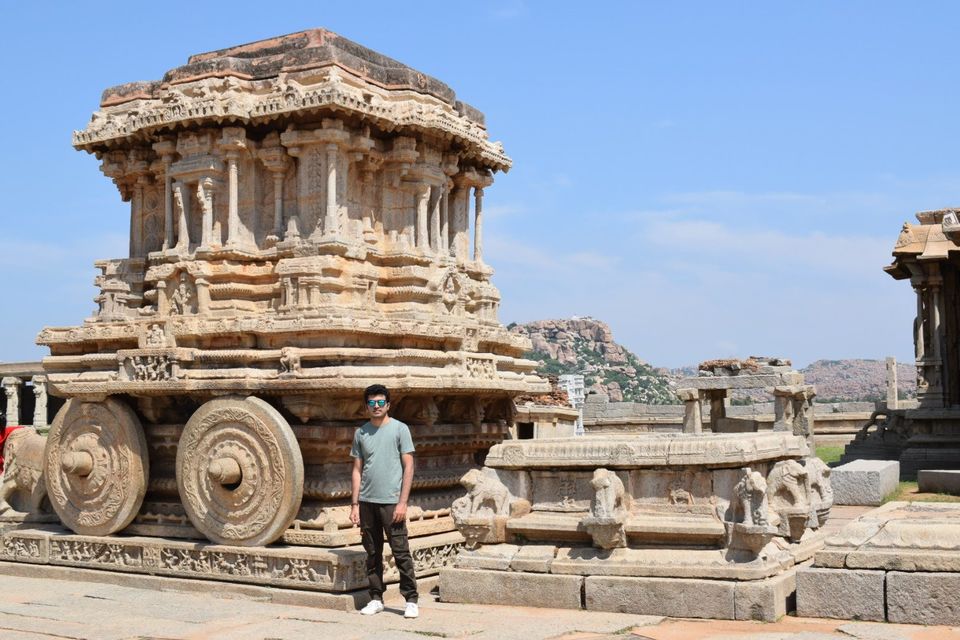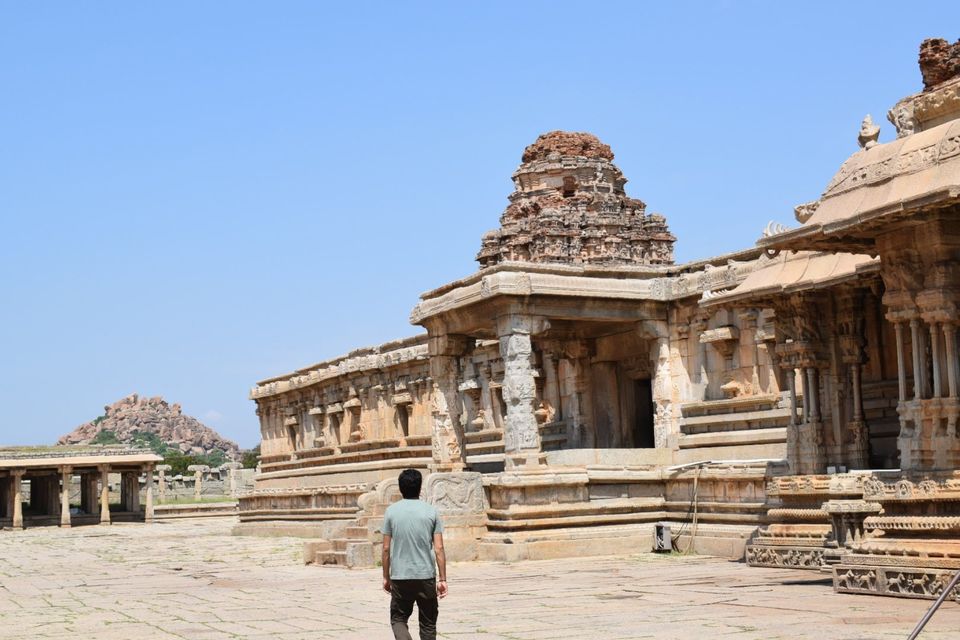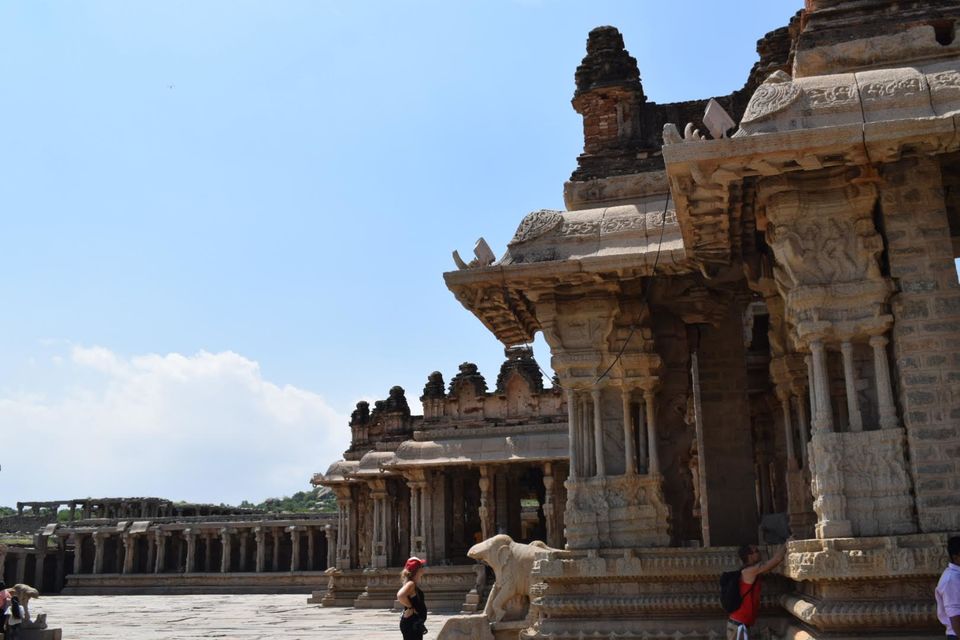 In the evening, we went for Tungabhadra Dam, which was 15 kms from Hospet. The view is just breathtaking at the time of sunset.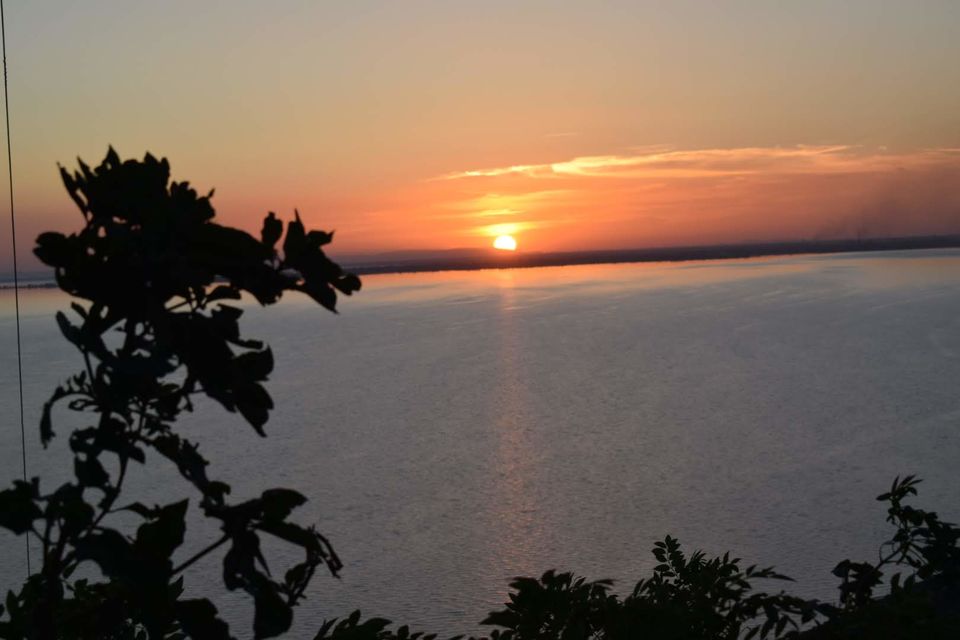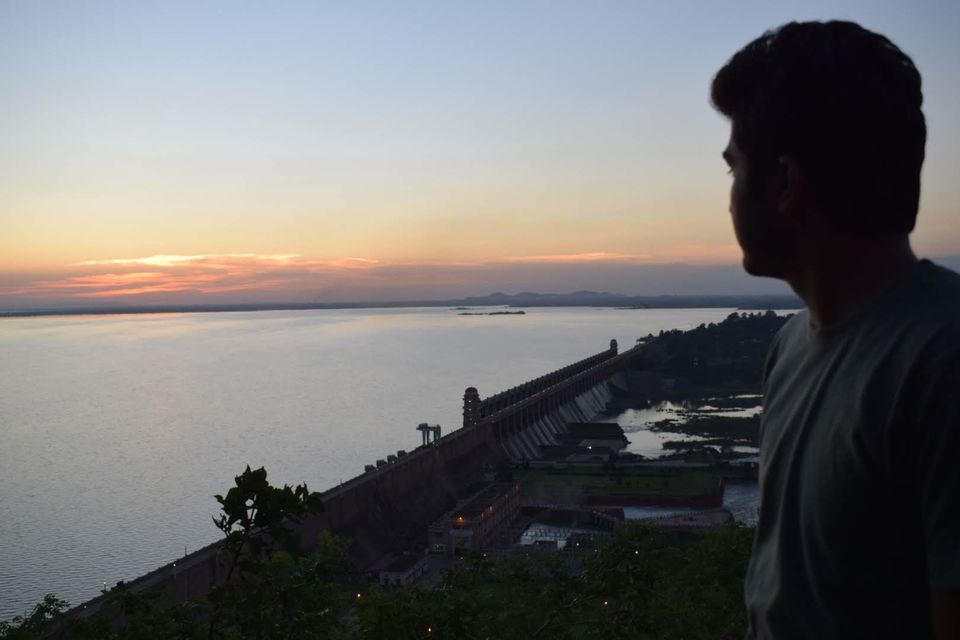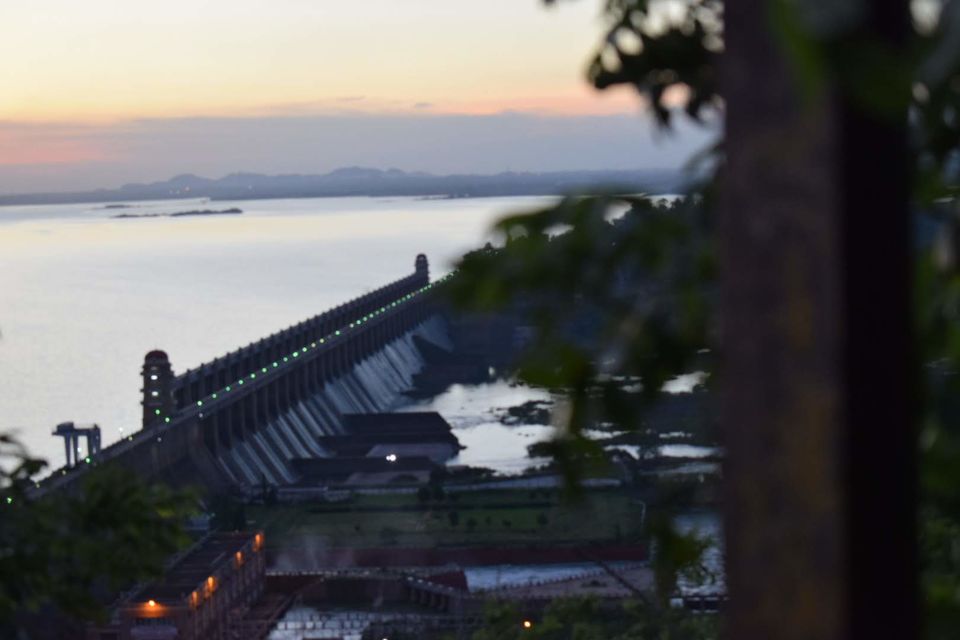 The same day, we took the overnight bus from Hospet to Bangalore and reached Bangalore the next early morning.
Don't wait to add Hampi in your bucket list!!