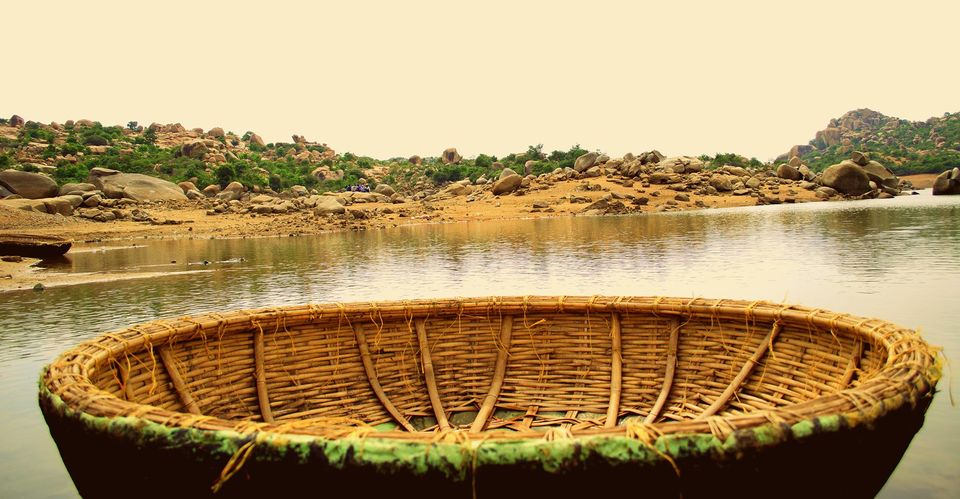 ABOUT HAMPI
Flintstones is the word that pops up in your mind when you first see Hampi. Boulders, ancient temples, archeological sites, river, and cafes are what define Hampi. Hampi is divided into two parts by River Tungabhadra. Both of which represent an entirely different world…Hampi Village and The Hippie Island. You can commute between the two places by road but that takes a lot of time.
Another way to commute which takes just 5 minutes is to cross the river. Shared boats are available every 10 minutes and charge 30 INR/ person. They operate from 9 am to 5:30 pm only, which must be kept in mind while planning if it involves crossing the river. Some adventure seekers also cross the river on foot, the water isn't deep and the flow is slow.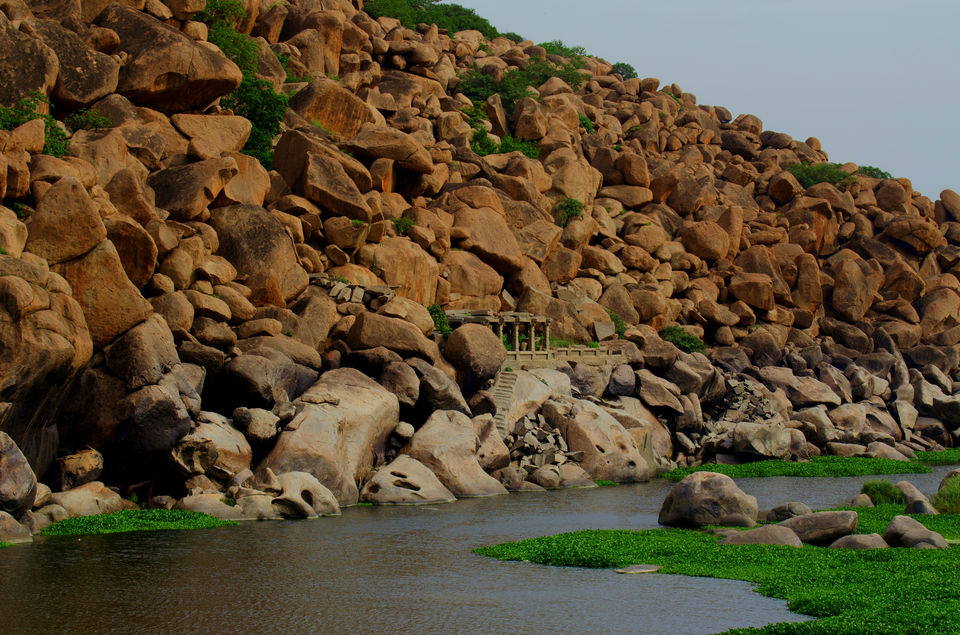 How to Reach?
• Flight- The nearest Airport from Hampi is Bangalore which is about 7 hours of drive.
• Train- You can take a train to Hospet from where Hampi is about 12 km. Buses and Auto rickshaws are easily available from Hospet to Hampi, buses being the cheaper option. You have to bargain with the auto guy to come down to 150 INR
• Road- The only way to reach Hampi directly is by Road. You can either drive to the place or take a bus to Hospet and then board another bus or Auto rickshaw towards Hampi. Bus frequency from Bangalore and Mumbai is good.
Where to Stay?
The Hampi Village is where all the archaeological and religious sites are. It has a number of guest houses and home stays ranging from Rs. 400 to 2000. If you have to explore the beautiful centuries old structures, it's better you stay on this side. The main market is near Virupaksha temple which is like the central hub and most of the stay options are here.
The Hippie Island as the name suggests is for chilling. It has a number of luxurious resorts situated on the outskirts but they are super expensive. You better choose the beautifully built guest houses/shacks (some of them having hammocks outside the rooms). The prices here as well start from 500 INR. However, unlike in Hampi village, where prices are similar throughout the year, the prices here shoot up significantly during season. You must Bargain for the best prices!
WHERE TO EAT?
Everywhere!
Try different cafes on both the sides. The roof top ones, the floor sitting ones, the river view ones… all. Mango Tree, Chill out in main Hampi village and Laughing Buddha Café on the Hippie Island are some of the recommended places. Also try the small vendors selling delicious south Indian food, chilli bajji and tea, especially the one near zenana enclosure. And yeah… Nariyal paani is a must in South India!
EXPLORING HAMPI
I won't give you much details about the more than 80 Archeological sites, better experience those by yourselves. Attached below is a very helpful Map by www.hampi.in which divides these sites into 5 routes. I would recommend stay from Day 1 & Day 2 in Hampi village and Day 3 & Day 4 in Hippie Island. All the routes except for route 5 are on the Hampi village side. Hire a guide if you are a History Buff.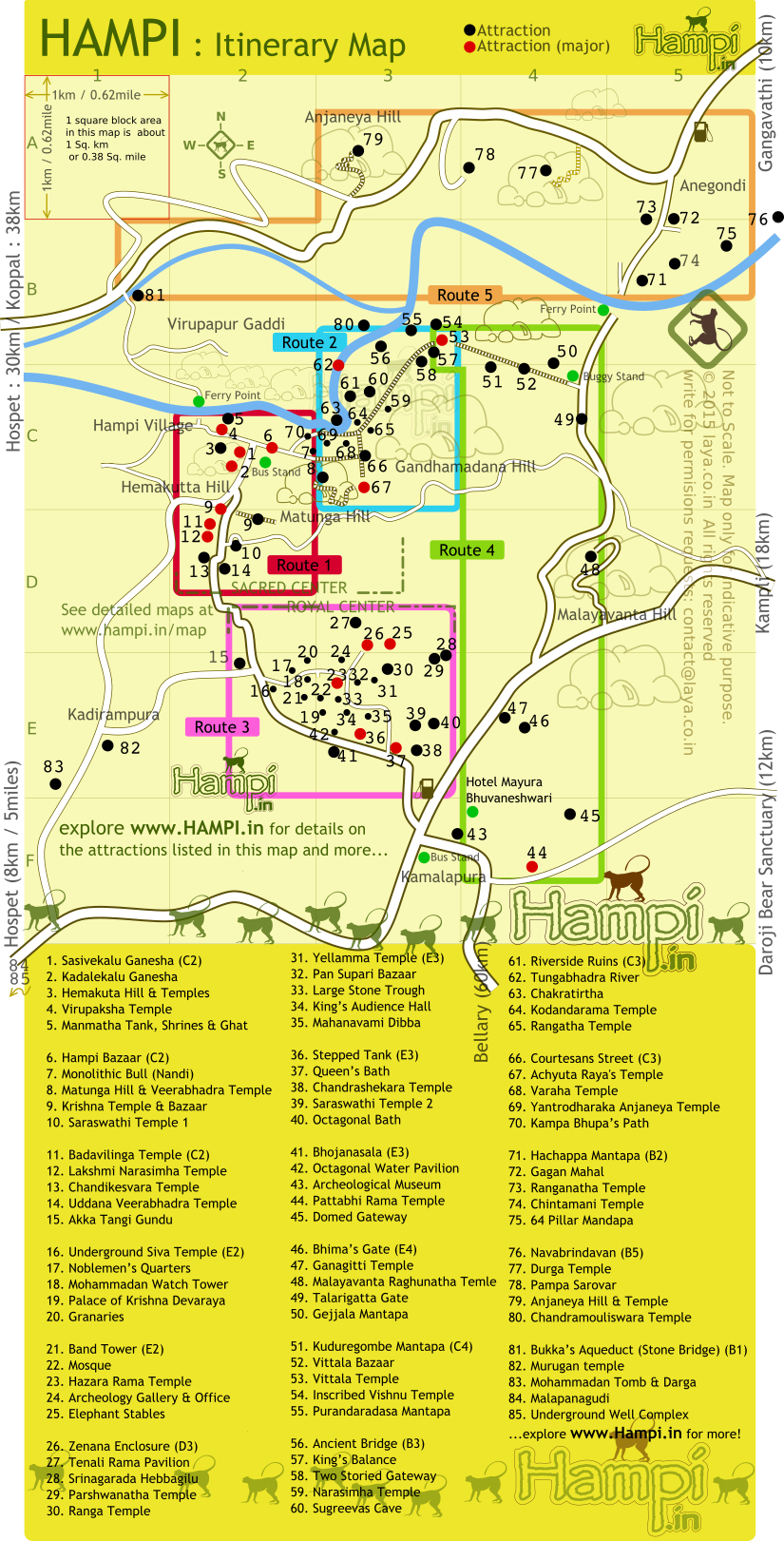 Day 1
Keep Day 1 light and start with Route 2. Places to look out for in route 2 are Vittala Temple and the beautiful water gorge on the way. You can also go for a coracle ride here. Chill at the beautiful cafes by the river for rest of the day. Best to cover on foot.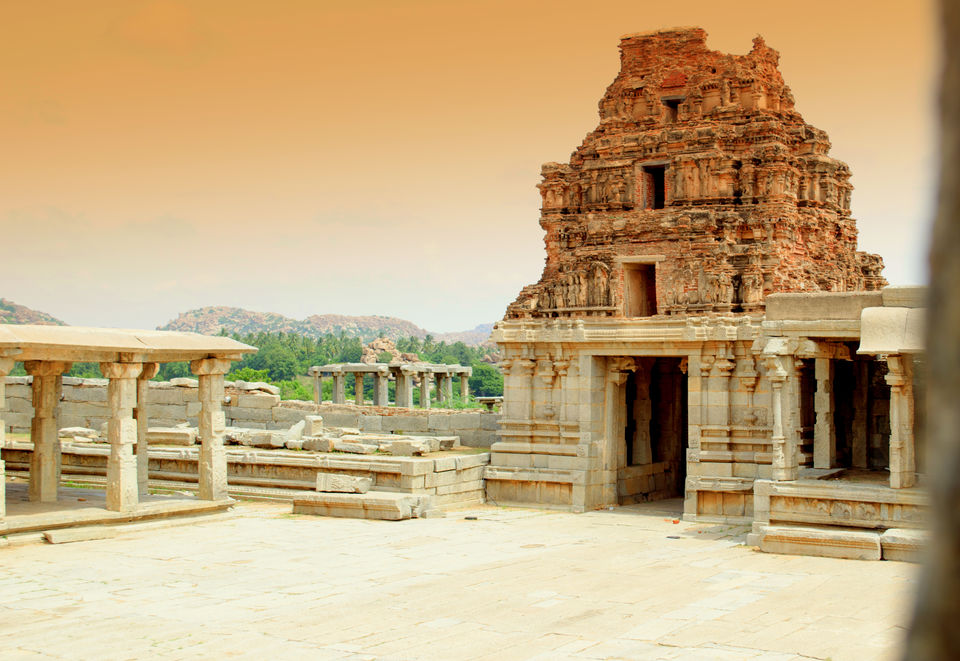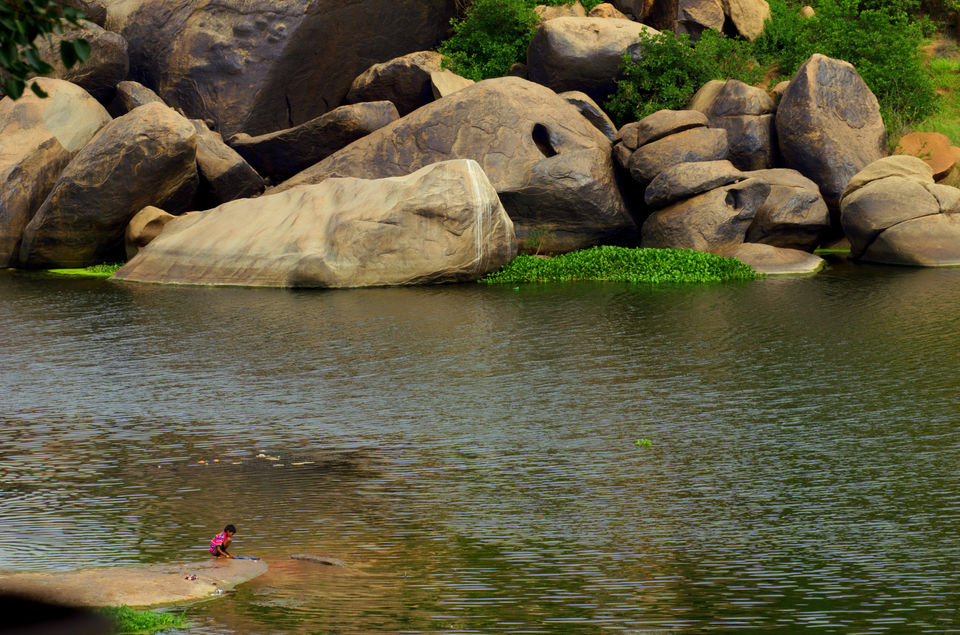 Day 2
Route 1 and 3 can be clubbed together. Rent a bicycle for this one as it will be a bit exhausting if done properly. Start with Route 3 early morning to avoid the heat. Return to Hampi village, take a long lunch break and go for route 1 in a way that your last stop is sunset point. Enjoy the amazing sunset from the boulders.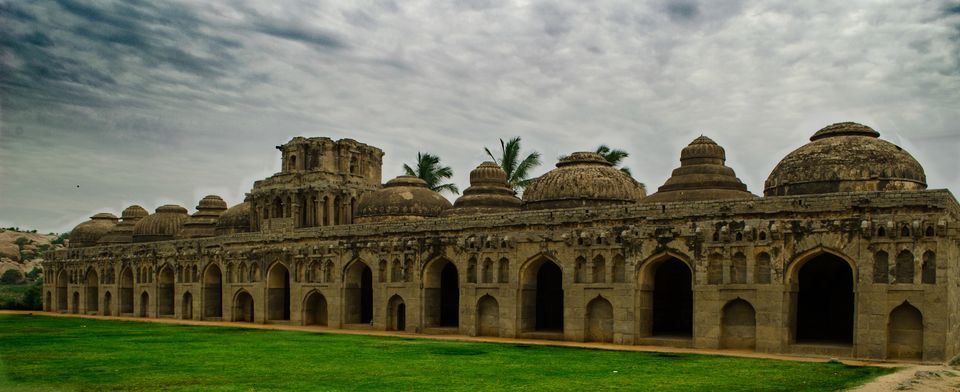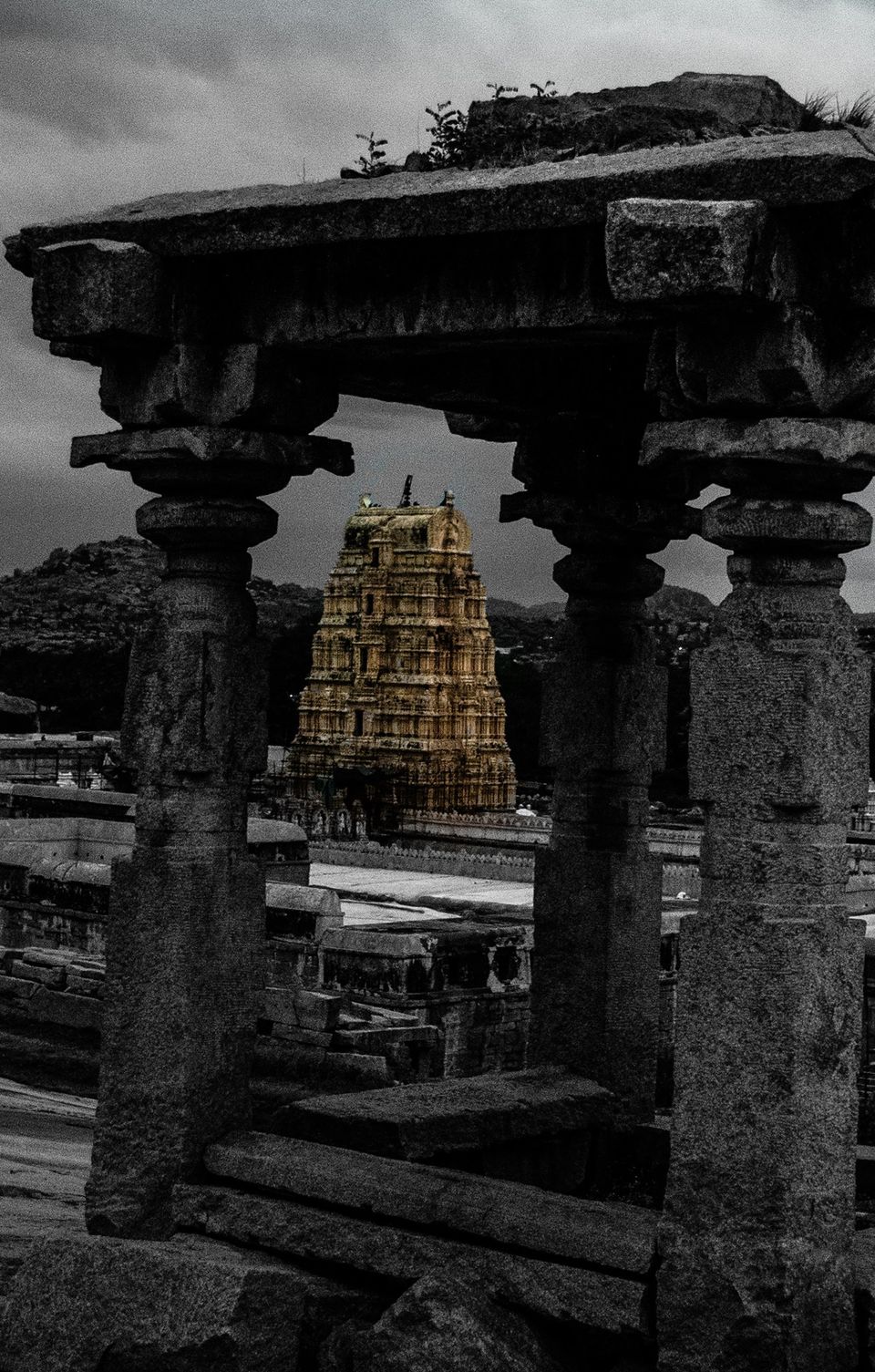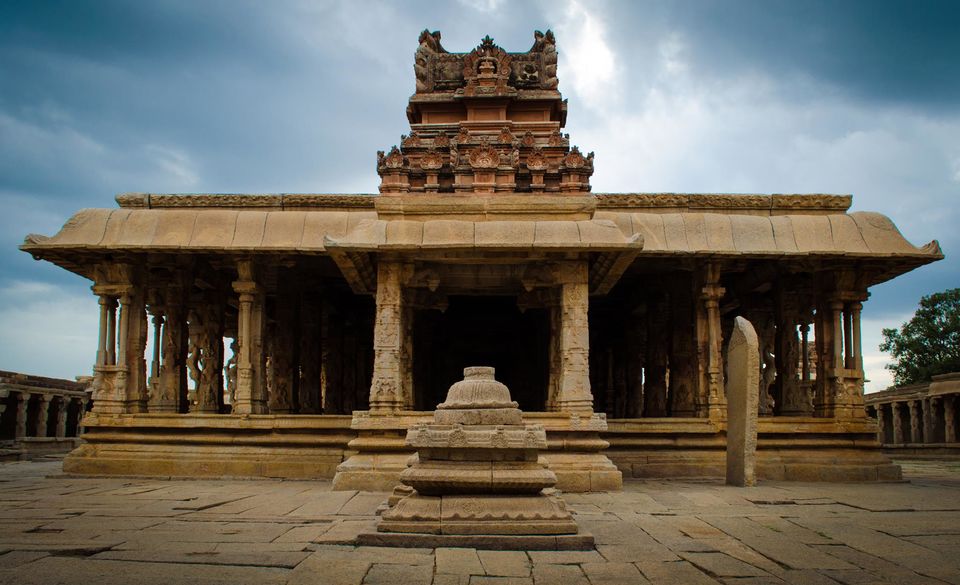 Day 3
Route 4. For this you have to start really early to catch the sunrise from Malayavanta hill. Also you'll need a vehicle as the route is long and steep at points (I skipped this one). Shift to Hippie Island by lunch, chill for a while and rent a moped/scooty. Go for route 5 in the evening such that you reach Anjaneya temple which is a climb of more than 500 stairs, just before sunset. Enjoy another great view of Hampi with sunset.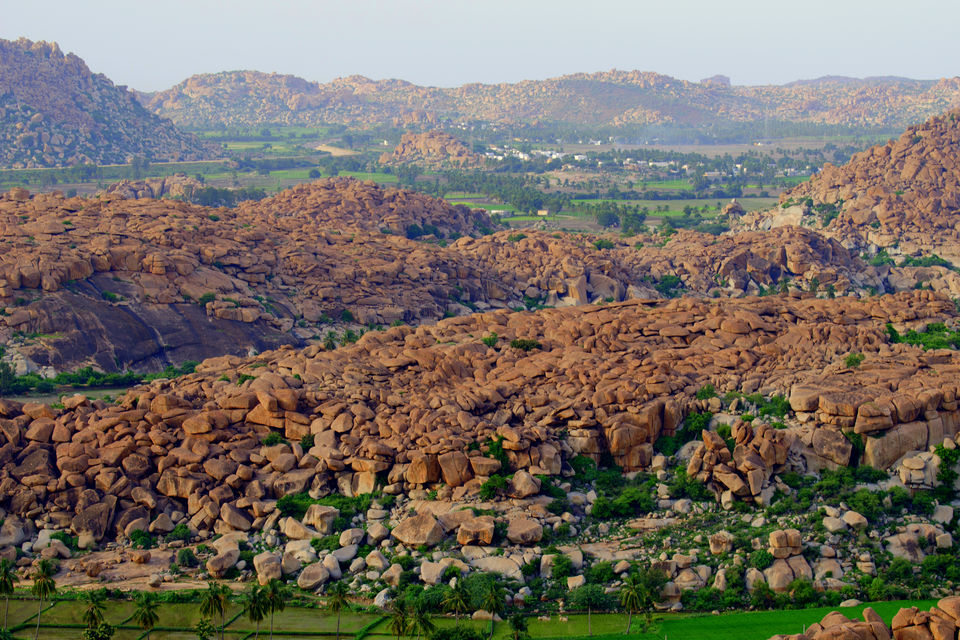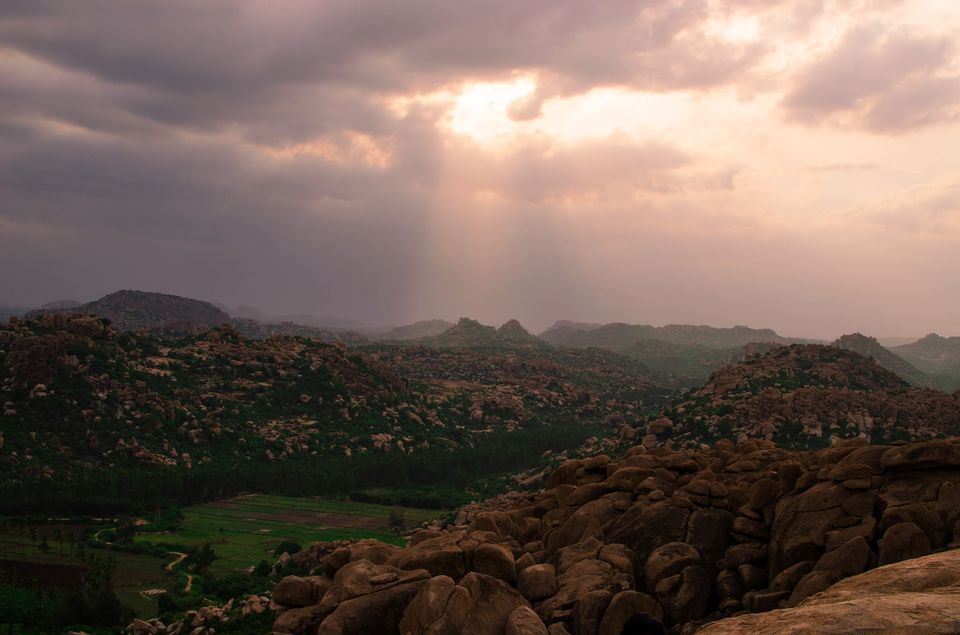 Day 4
Covered all the 5 Routes, so why day 4? Explore some more. Hop on to your scooty and ride through the amazing roads towards Sanapur lake, sit by this peaceful lake but do not jump into it, there are crocodiles. You can also opt for a coracle ride on the other side of the lake (I did). Continue to ride along the river stream, through beautiful paddy fields and multiple villages back to Hippie Island. This is something you should NOT miss on.
If you are an adventure seeker, you can also choose to camp by the river and bouldering. A few local agents provide these activities along with others like rappelling etc. You can also shop from local stores for soveineirs and cool t-shirts.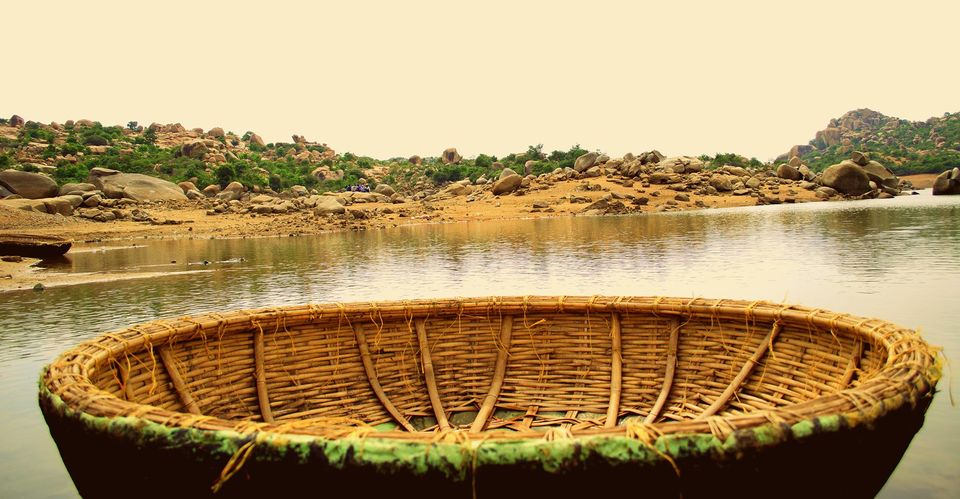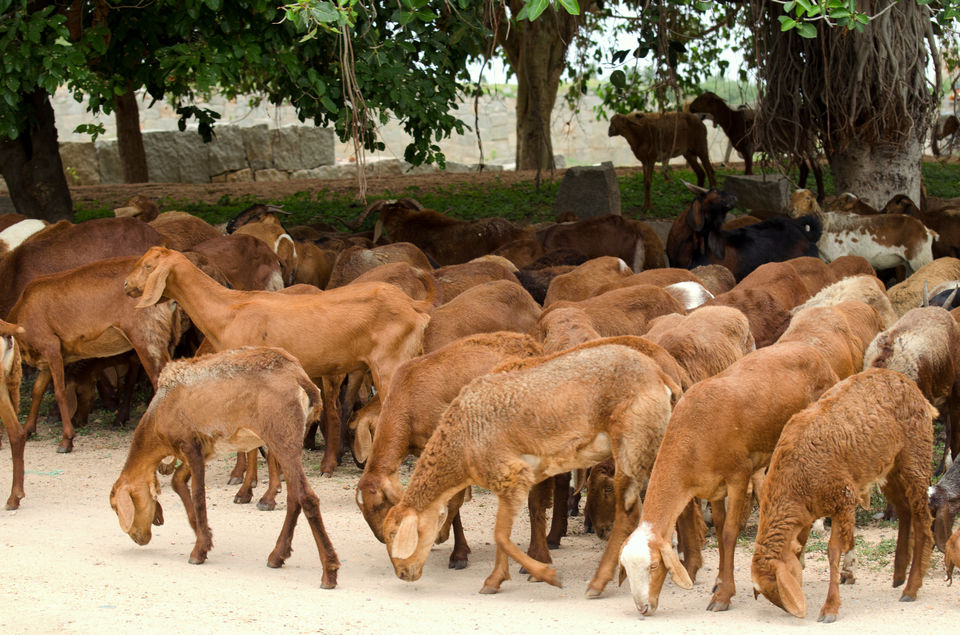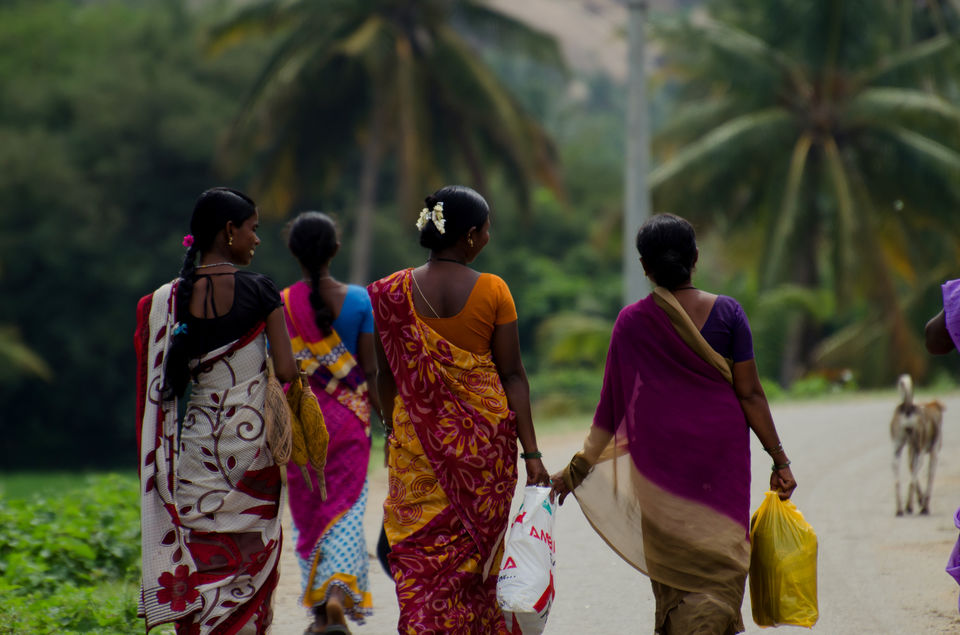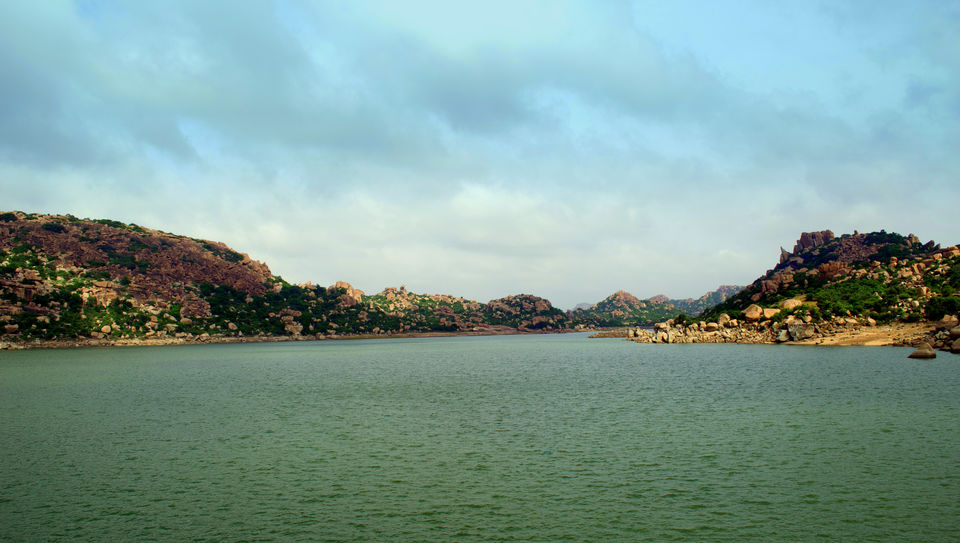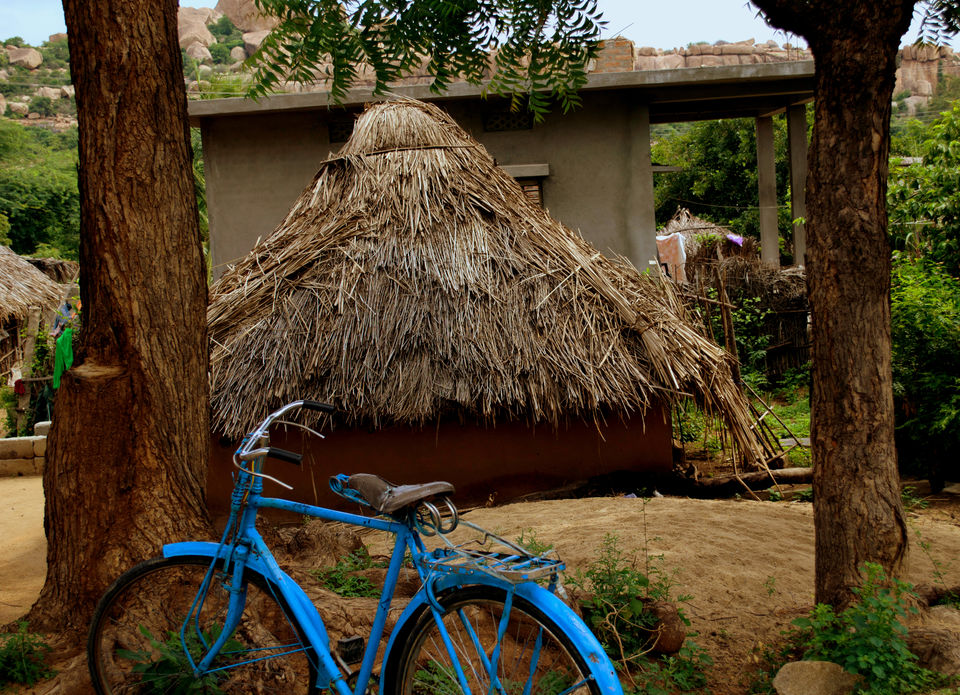 THINGS TO CARRY
• CASH: Nearest ATM is in Hospet or Anegundi which are not close to Hampi. Though some places accept Paytm but you must carry cash.
• Medicines: There's no Medical store in Hampi. Nearest available store is in Kamalapura.
• Beat the heat: Cap, Sunglasses, and Sunscreen.
• Camera: Too much beauty to capture
• Map: Hardly any phone networks so don't rely on GPS. Either download the google map for Hampi before visiting, or the recommended option is to buy a paper map available on the streets of Hampi itself listing out the major attractions with their brief descriptions as well
• Torch: In case you want to wander around at night.
• Day sack: To carry the necessary stuff while you explore the place
• Clothes and Footwear: Obviously! Keep some shorts/lower, t-shirts and comfortable footwear because there'll be a bit of hiking.
Don't Worry, Be Hampi!