When Sharavathi River falls from 830 ft, it creates a breathtaking spectacle with richness of nature. This all happens in monsoon in Shimoga District at Jog Falls which is considered as one of the highest waterfall in India. Situated at almost 400 kms away from Bangalore, Jog Falls is famous among travelers in monsoon.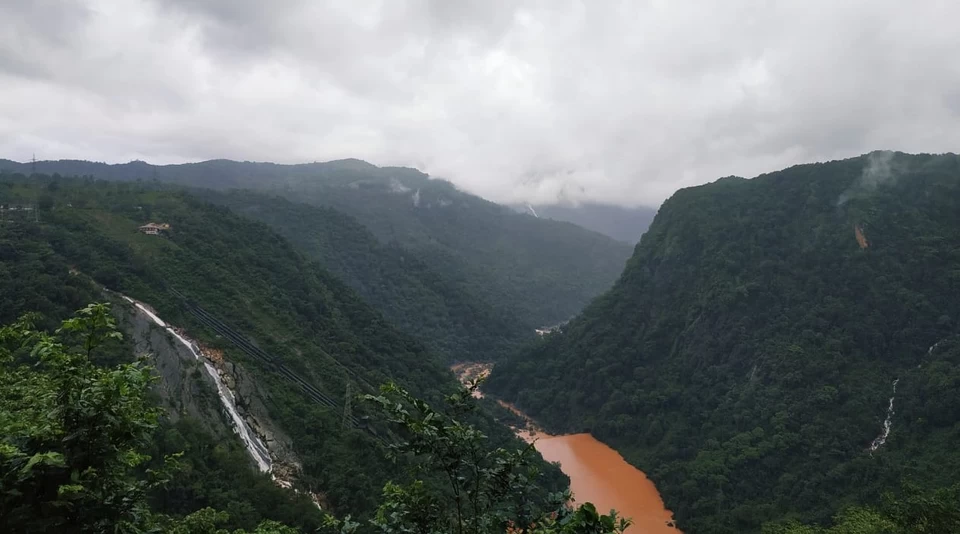 MEET THE MAJESTIES!
The moment my eyes met the view, it was overwhelmingly impressive. Jog Falls is so big that I realized that I am so small in this universe. Yet human tendency is to consider ourselves as immortals. This was my second trip and I learned something which I missed the last time. Falls have names.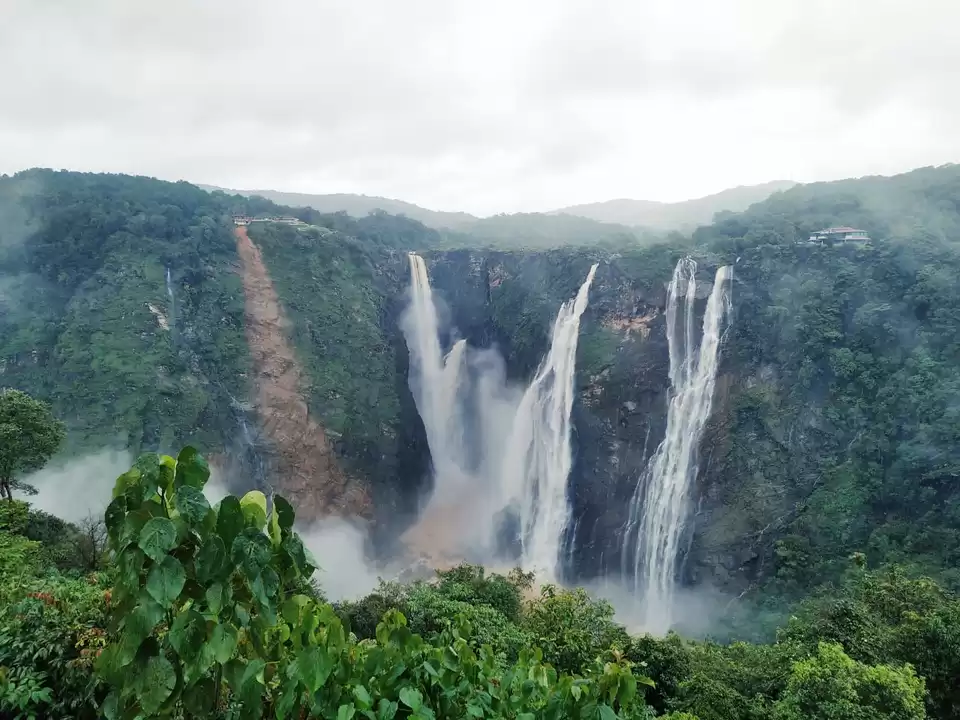 All Hail King! The extreme left Fall is called Raja. Means King. It falls directly from 830 ft and this Majesty gives the sense of a King. High and Mighty.
Did you hear the Roar? Almost halfway down, Raja meets Roarer at some angle. According to locals it creates the highest noise when flooded with water and thunders it's way down to meet others. Thus called Roarer. It does not fall from the top but it gives a view that water is coming out of nowhere.
SWOOOSH! Rocket rushes down like the jets are going in a series and reminded me of Seekers named Starscream, Thundercracker and Skywarp going down to hit the City of Iacon. Relevant, only if you are fan of Transformers ;)
LIKE A QUEEN! Like a Queen, Rani is beautiful and always falls calm and quietly over the mountainside.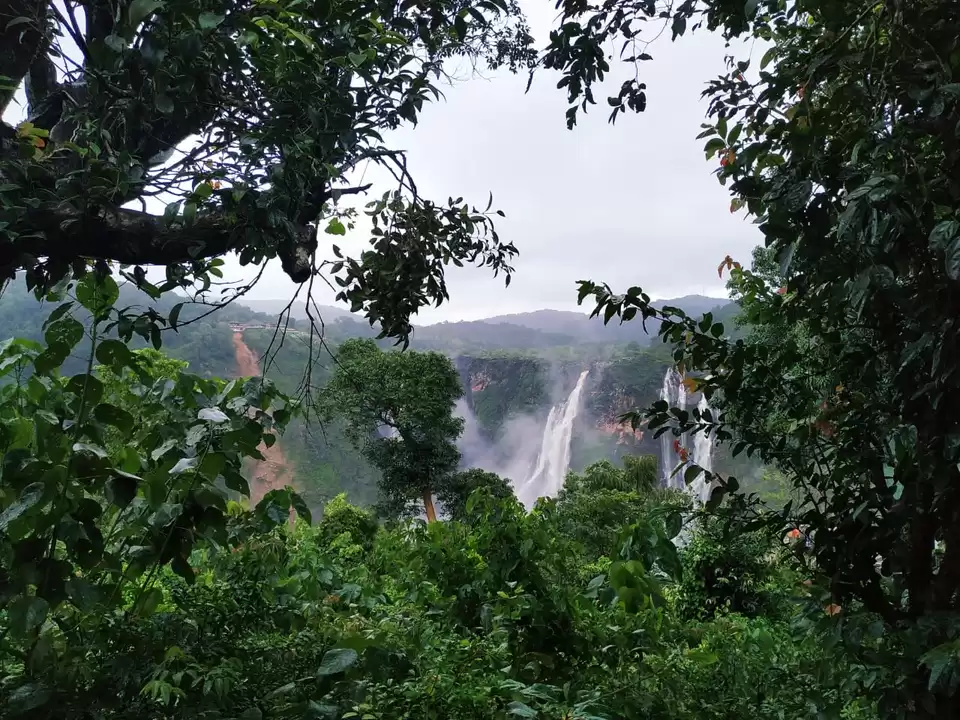 It's really good if you can reach there early morning. Fog also serves an important part in morning and creates a photogenic view. It gives you back memories to remember.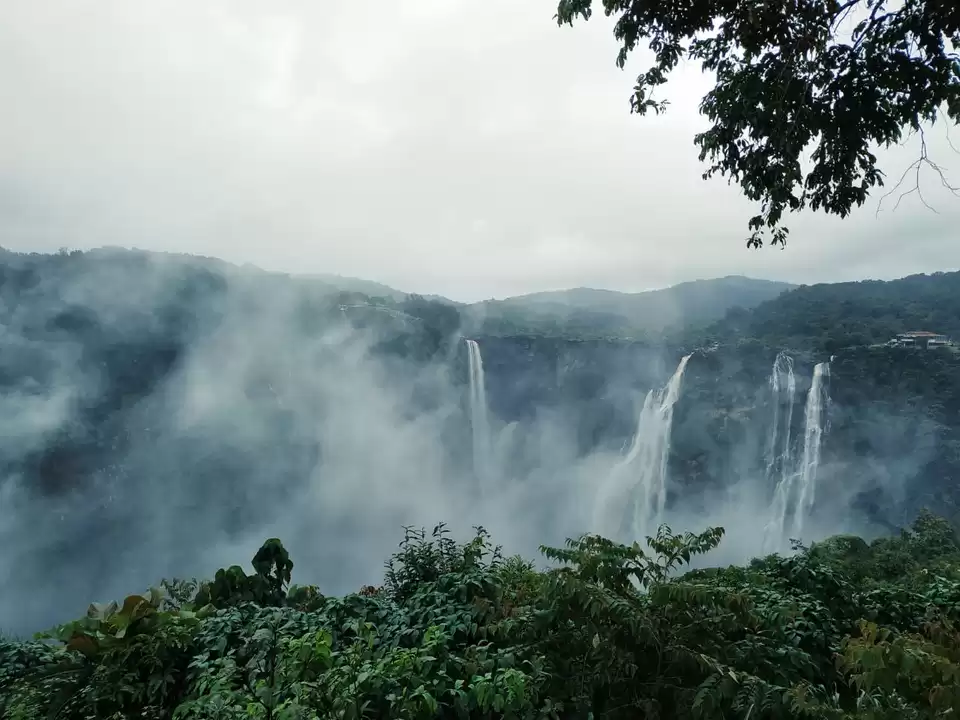 THE WAY TO REACH JOG FALLS!
To reach to Jog Falls, I first booked a bus to Shimoga. Buses are available on regular basis on very reasonable rate to reach your destination.
Jog Falls is 100 kms away from Shimoga. I suggest to choose bus option as it's cheap and cost around Rs 100 only. Jog Falls was the last destination from bus and it takes more than 2 hours to reach there. To return back again you can get bus easily. I encourage always go use public transport or better do hitchhiking. It saves good amount of money and you can add some different experience to your trip.
THE RIGHT TIME!
Jog Falls behave differently according to different seasons. The scene totally changes. Ergo, it's recommended to visit in monsoon when the beauty is at it's peak. I am sharing one picture below to show the diversity of it's look when I visited it in summer. The view clearly shows the lack of greenery and water.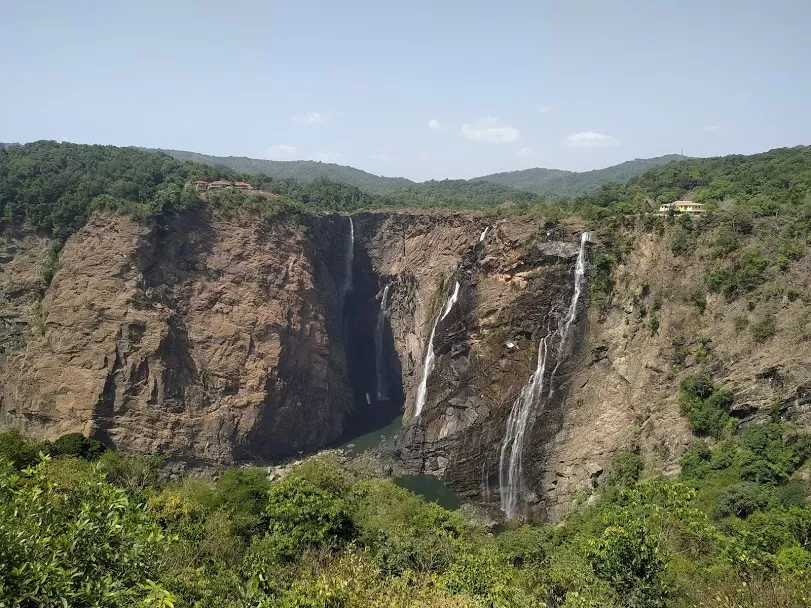 It was only a day trip but the experience totally worth the money. If you wish there are some other places nearby Shimoga from my last trip which you can consider visiting.
1. MATTUR - 7.6 kms away from Shimoga where Sanskrit is a daily speaking language. 2. SAKREBYLE ELEPHANT CAMP - situated 13.8 kms away from Shimoga. 3. TIGER & LION SAFARI - 10 kms away from Shimoga this place is located.