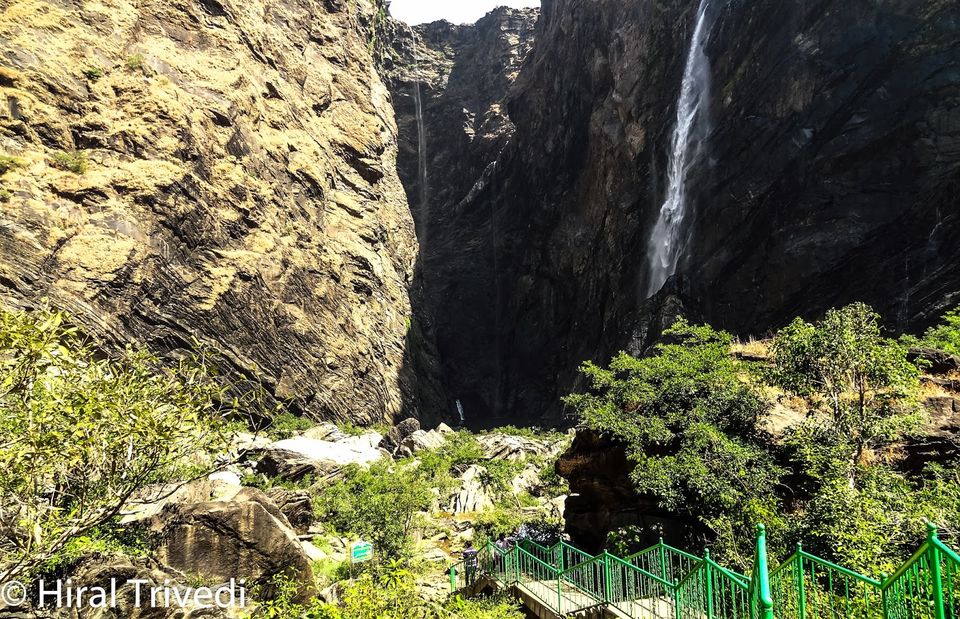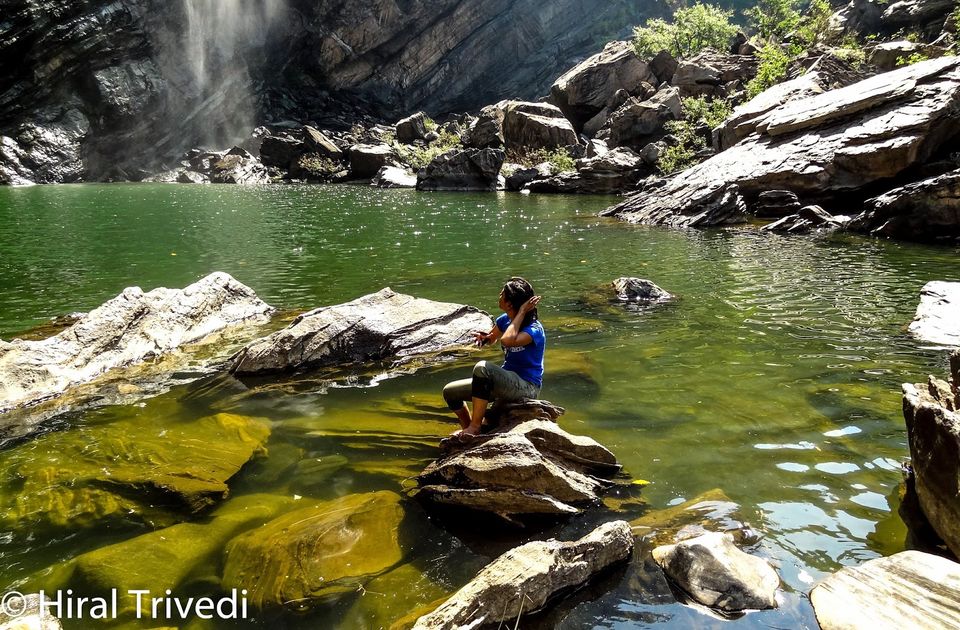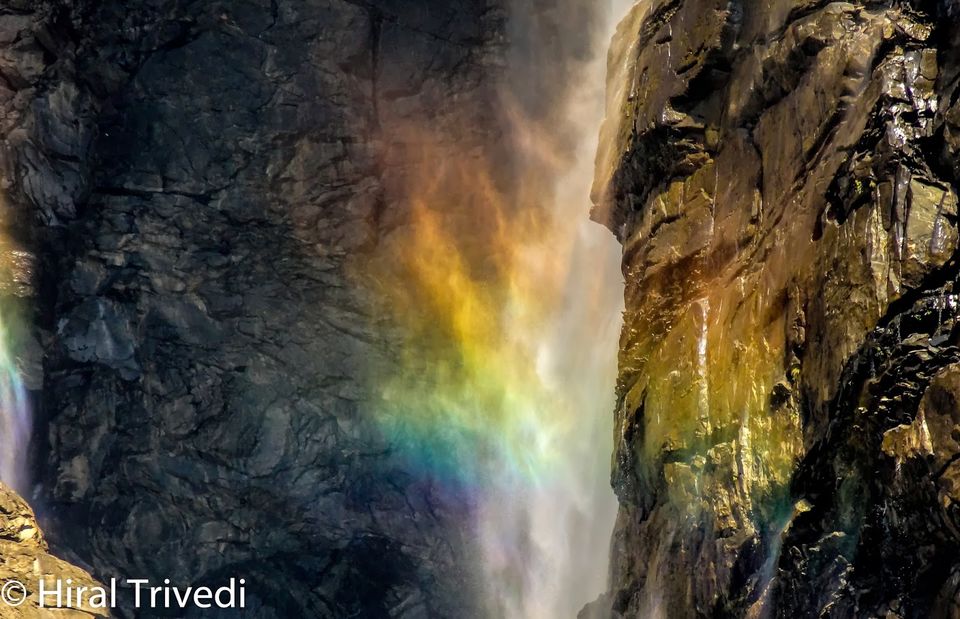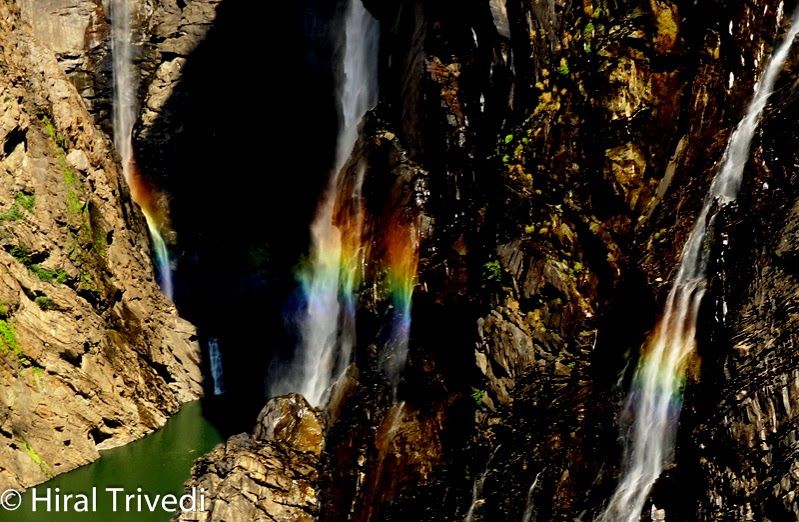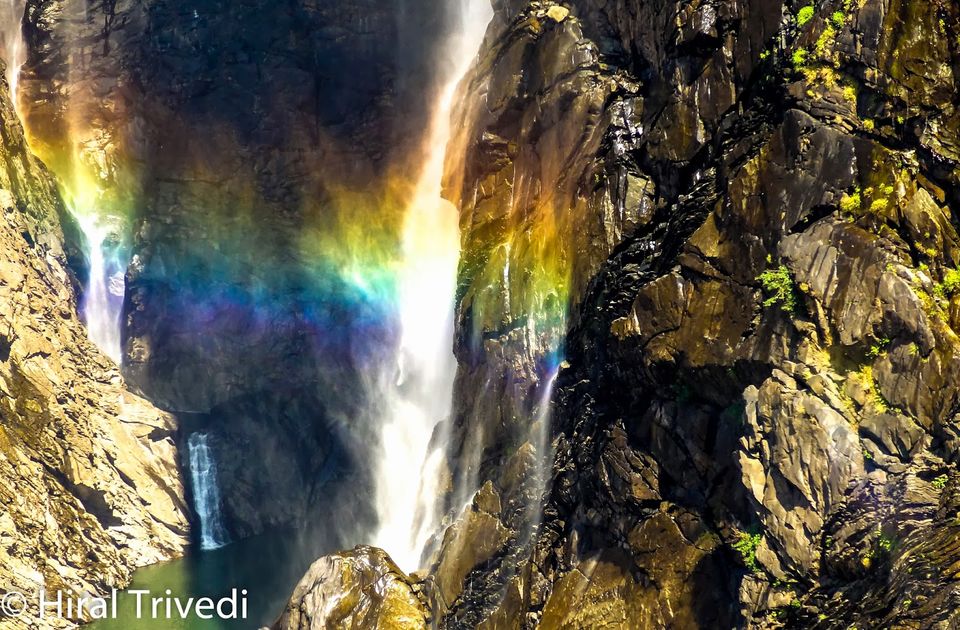 A waterfall is at its magnificent best during monsoon. Isn't it fascinating to see the water gushing down furiously from a height, more so when it is the second highest plunge waterfall in India? Well, it definitely is and those who have had the opportunity to visit Jog Falls would unhesitatingly agree. However, there is always a facet to everything that is not at its best, so does Jog falls.
We visited jog falls towards the end of December during our first road trip. Hence, we were not expecting the kind of view one can get during the month of July or August.
We had stayed in Gokarna for two days and had left for Jog falls in the morning. It is about 110 kms from Gokarna. It took us about two hours to reach Jog Falls.
Jog Falls, located in Sagar Taluk, is created by the Sharavathi River dropping 830 ft making it the second largest plunge waterfall in India after Nohkalikal falls with a drop of 1100 ft in Meghalaya.
After parking our bike safely, we headed towards the falls. We had to climb down a good 1500 protected and well maintained stairs to reach the bottom. It took us more time than it ideally would have as we had to be in sync with the kids on a school trip. As the stairs were wide enough to accommodate two people at a time, we had to be patient.
As we were approaching the base of the falls, the excitement was building up. I would give some credit to the kids as well. Although we failed to understand their language, their tone clearly reflected their enthusiasm that eventually caught our already excited souls.
We could see, from a distance, four distinct narrow falls trickling down. The Sharavati after flowing over a rocky bed which is 250 yards wide reaches here and flows down in four distinct falls: Raja, Rani, Rocket and Roarer.
In-spite of the winter season, the sun had risen enough to raise the temperature but we managed to reach the base by then.
We still had a hurdle to cross before we could take a dip in the water. The rocks which seemed tiny on the way started looking larger as we reached the base.These rocks are some of the oldest found in India. The torrential rains eroded the face rock gorge and the block of rocks thus fallen lie scrambled all around the base.The water from the falls has fallen on these rocks with immense force for thousands of years creating interesting patterns on metamorphic rocks. They appear to be thin sheets of rock sticking together forming a layered structure. We trekked through these huge uneven rocks to reach the water.
I desperately wanted to swim for a while but we had a journey ahead of us so I had to stay dry. Nevertheless, I comfortably placed myself on a rock and looked up to witness the panoramic view of the falls.
Raja, on the extreme left, makes an uninterrupted straight fall from the top to the base whereas Rani, on the extreme right, spreads as it reaches the base. Roarer, next to Raja, true to its name makes a thunderous sound and rocket next to Rani, called so because of its trajectory, hits a few intermediate points before it touches the base of the fall. Nature at its best, monsoon or no monsoon, it always creates magic.
The best was yet to be seen. After spending couple of hours admiring the nature and its splendor, we started climbing up. It was tougher than our way down but the stalls at various points serving lime water helped to a great extent. While we were struggling our way to the top, our eyes fell on the falls and our eyes widened. We spotted heaven. I couldn't lift my eyes soon to realize I had to capture this and lock in the memories forever. We couldn't move, literally. After half an hour, we proceeded.
We discovered a new facet of the Jog falls not at the perceived best time but we witnessed what we had never dreamt of. We left thrilled and satisfied.
This trip was originally published on Mindcoveries.