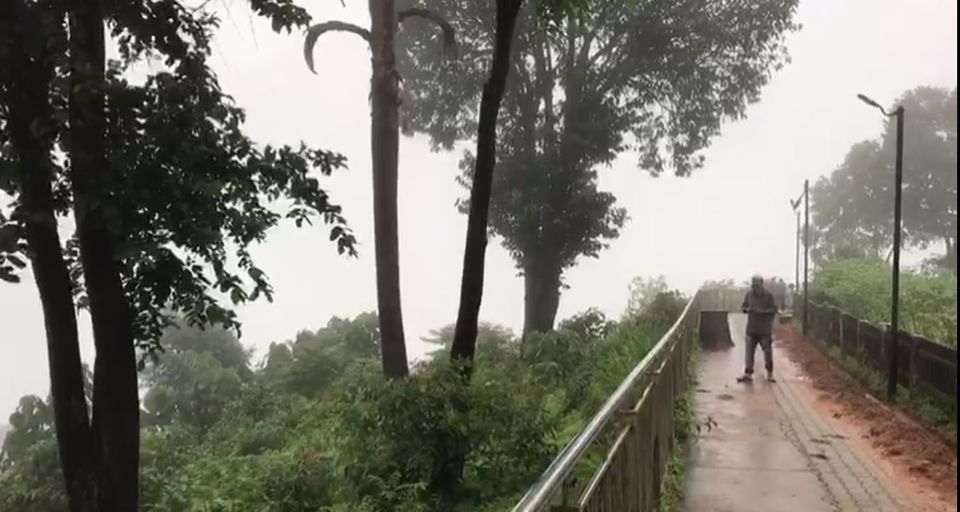 A sight to behold, Heaven on earth, Majestic nature, Mesmerizing weather, dreamy waterfalls, what do I call this? It was just wow!! I just visited Jog falls is one of the beautiful waterfalls in Karnataka which is untouched scenes of rural Karnataka that is JOG FALLS.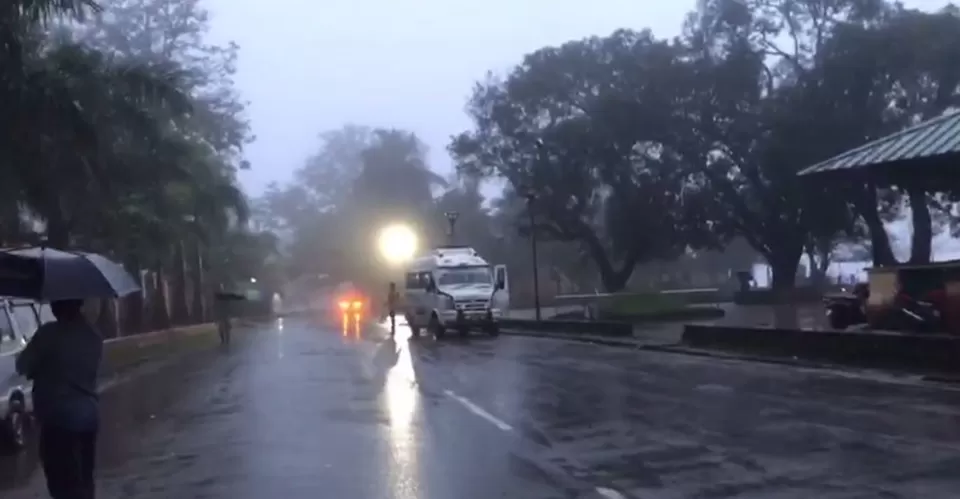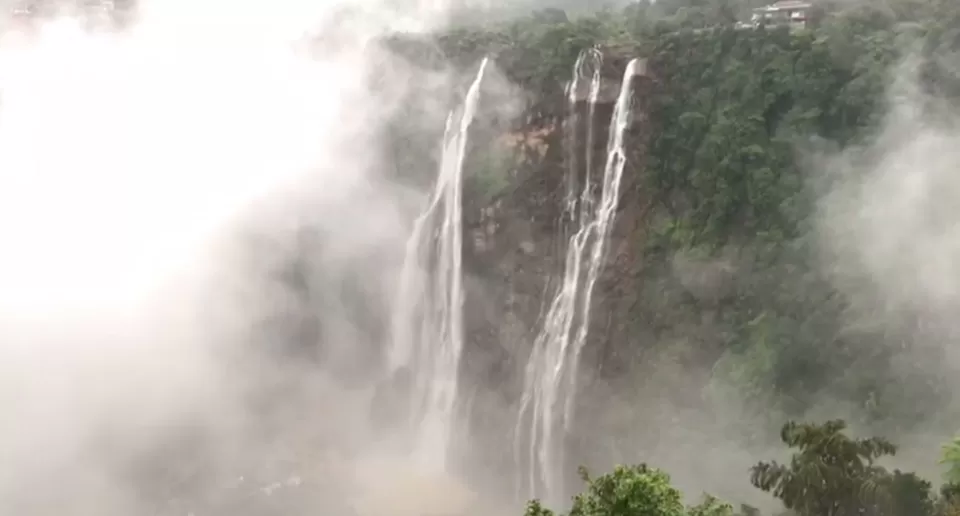 Yet again this was not a planned trip. As a matter of fact all my trips are never planned. It because I am an interior designer and my work does not give me the luxury of time to plan my trips. I cannot predict when I might be needed at site or a meetings with the clients.
On a casual talk with one of my friend he said that he is going to his native called "Shikaripura", a town in Shimoga district and asked me if I would want to tag along for a 3 days visit to his home town. As there were no meeting or work that needed my presence I said yes.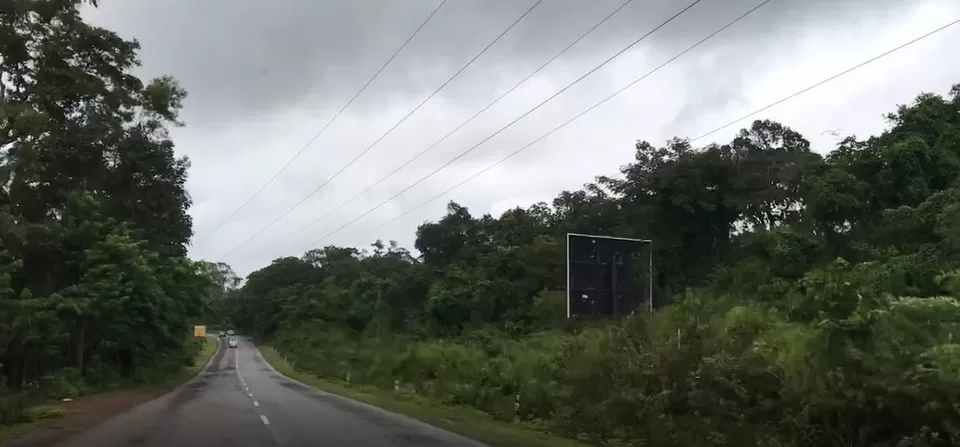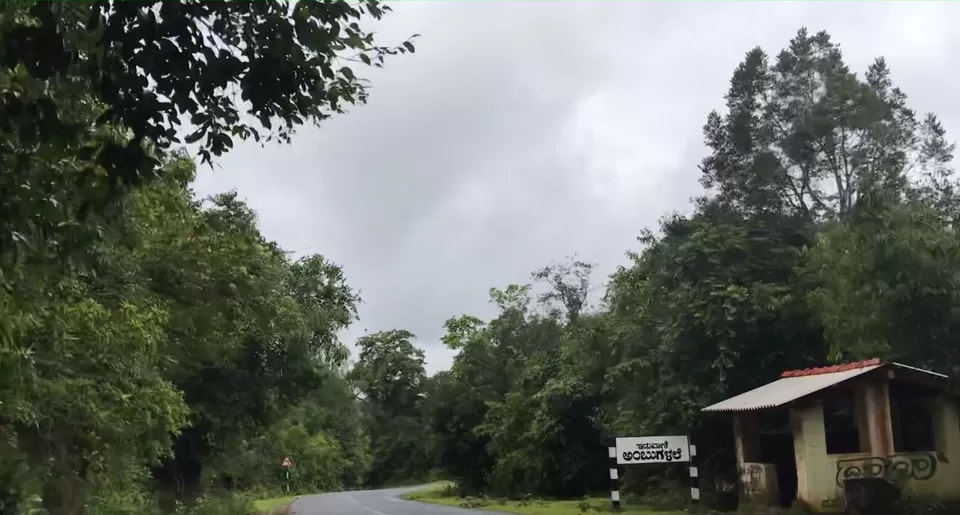 We started from Bangalore exactly at 3pm via Chitradurga road it's about 340km to Shikaripura on bike.
You know as a matter of fact I hate long bike rides but I ended up traveling on bike so that I can vlog on the way. But as a matter of fact it was so tiring that I ended up not taking a single photo on the whole travel. I would never want to ever take a bike ride so far ever in my life that's how I felt after reaching destination!
Even though the journey via bike was painful, what kept me going was the sheer view and the feeling of the surrounding. The lushgreenery everywhere I could see, the fresh air rustling on my face and a light drizzle of rain alongside. All thanks to the Mother Nature for making it pleasant for me. Except for the discomfort of bike it was a Wow! A perfect weather and ambiance. Hope nature lovers can feel what I was feeling right. I reached exactly at 12.30am, as expected my friend's family were waiting for us I enjoyed meal and relaxed.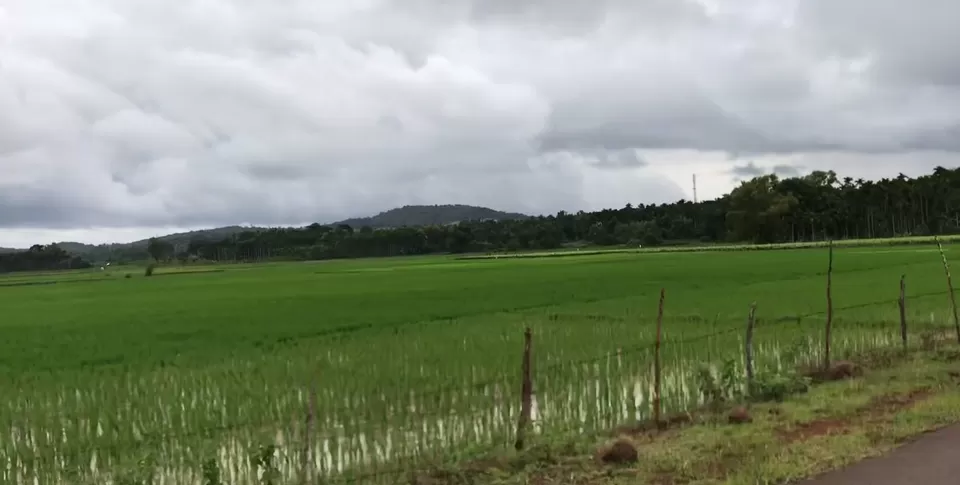 I had planned to go explore Shikaripura which is called "Shivasharanara nadu Shikaripura" very well known for Mr. B. S. Yediyurappa, (Chief Ministers of Karnataka 2019). But it was a flop show as I was stuck indoor at my friends place itself due to rain. It rained like cats a dogs the whole day and continued through the night too.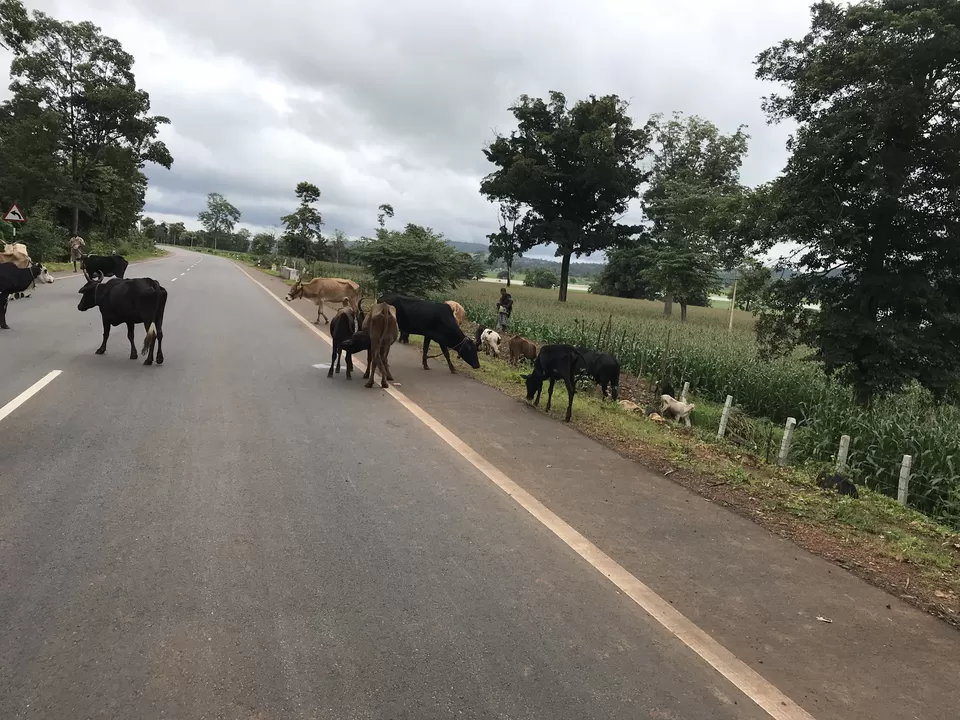 I woke up around 8amsuper excited.Got ready by 10am and was all set to travel to you know what am talking about off course it Joga time!
But there came the villain to destroy my spirit. Any guess what it might be……?
You guessed it right I had to travel by bike again. Ufff! it a 1 hours, 30 minutes to travel from Shikaripura to jog falls. Approximate driving distance between Jog falls and Shikaripura is 75 kms vie Sagara.ButI had no choice or options I had to do this.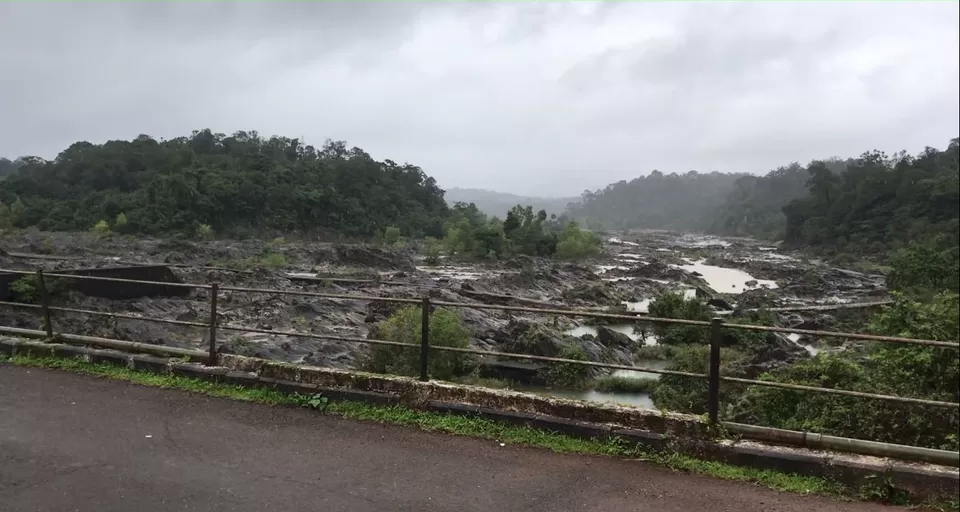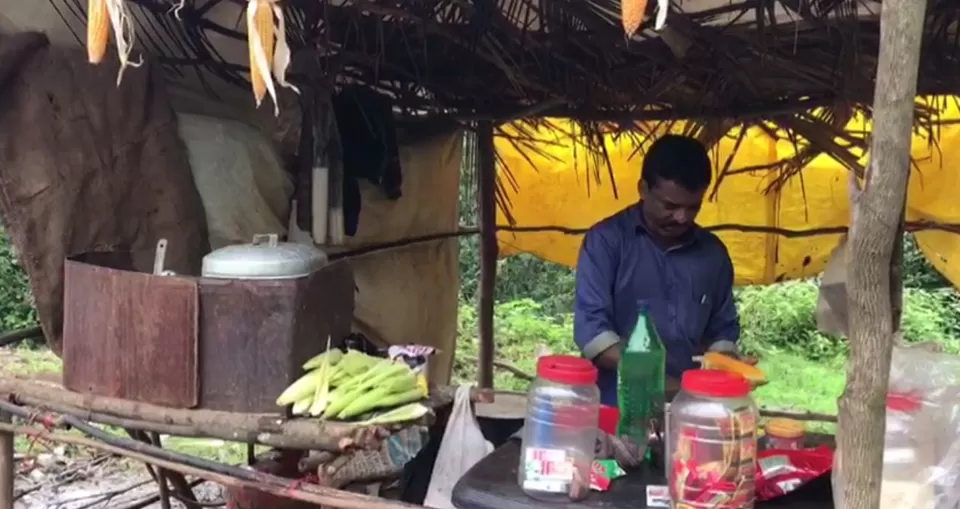 On route before the reaching the joga I took off road to see chain dam which supply the water to Jog falls from Linganamakki Dam. Here on it started to drizzle, it was like a light shower. I suddenly had the feeling of getting drenched in rain and dance. It was always andream that I want to dance under the rain, get drench, should sing song between people, let people watch me and admire me! I don't know about everyone but it's one of my crazy wishes. I can have this dream/wish ticked off. That Fog, mist, rain together made it a beautiful combo.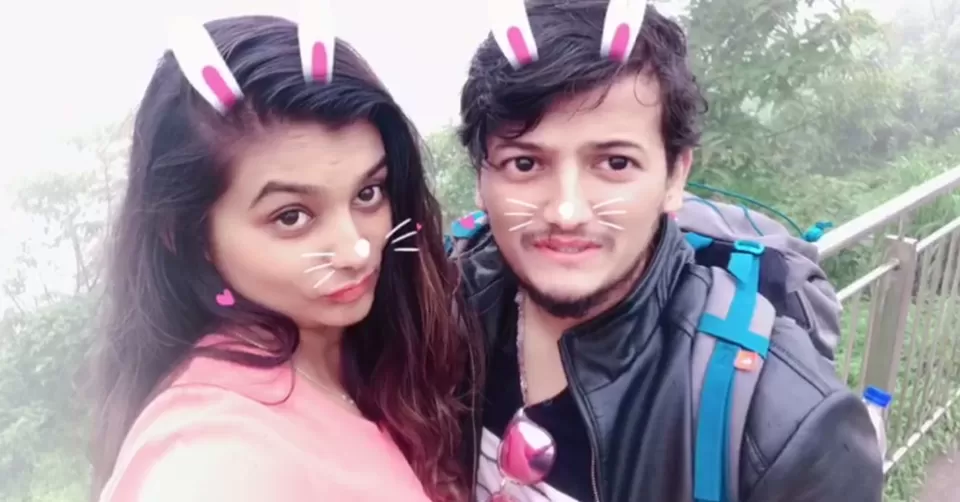 Finally at 3pm I reached Joga, There is an entry fee 20rs per head including parking fee. The moment I reached waterfall I lost myself. It was stunning, it was perfect, and it was so glamorous and flawless. I really am at loss of words to express this nature's marvel. The view of the falls made me forgot the pain that I had and I overjoyed, started dancing, screaming louder near the falls. Sound exciting isn't?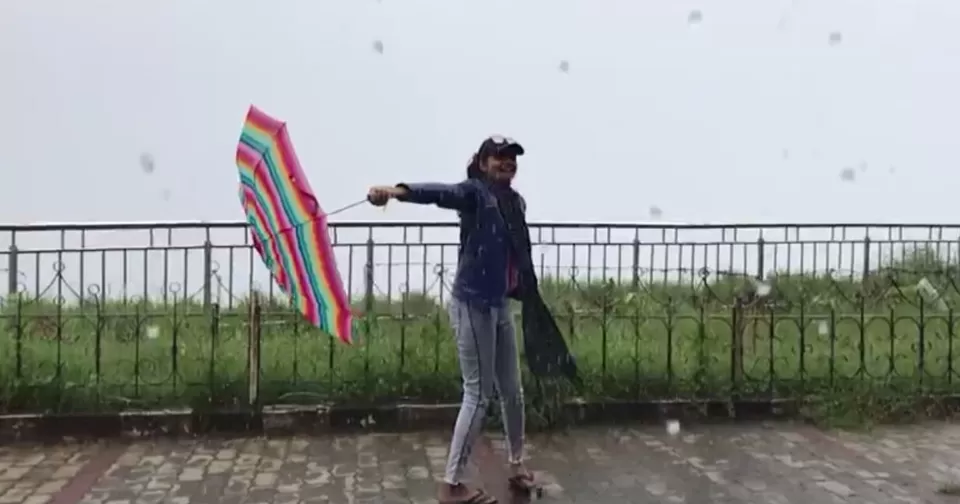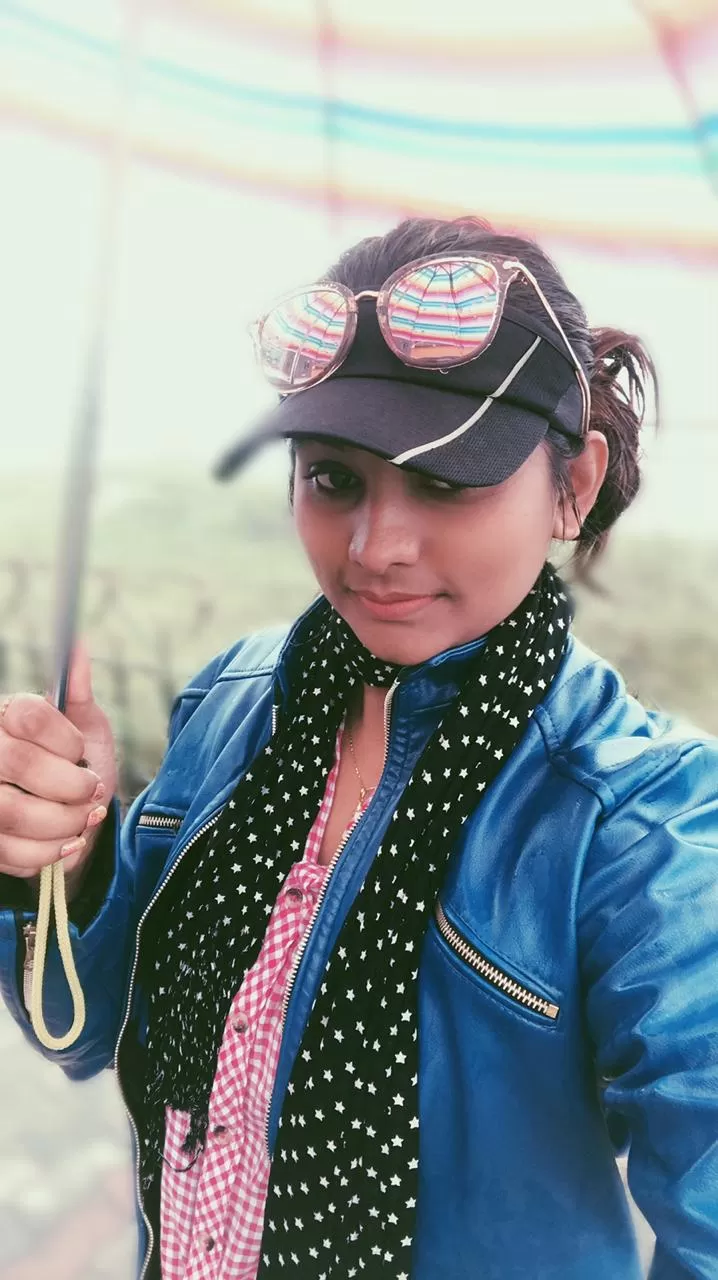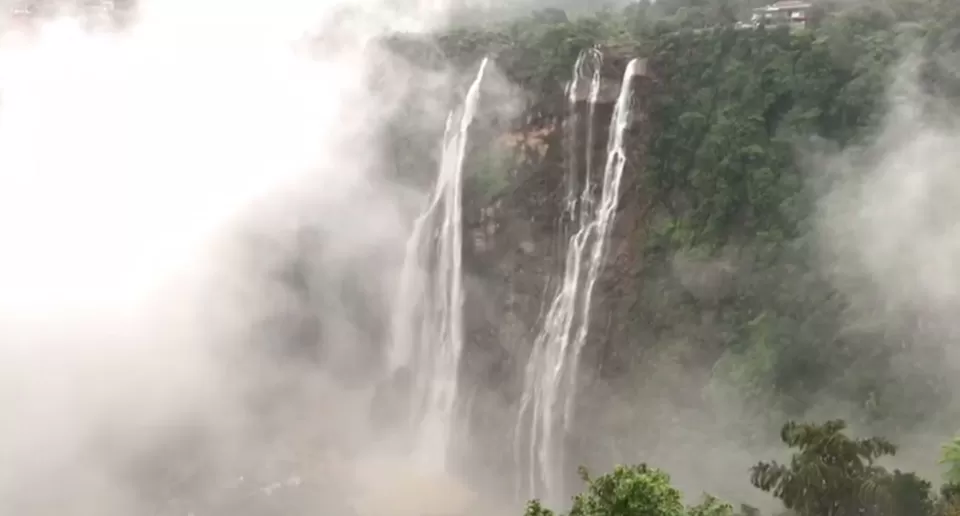 I have always been one who wherever I go, always book cab go safely without pain look at the view or place take picture get back to the car or reach out the driver to pick up, get back to hotel without any trouble that's how it was but this time i had every emotion in the world. Distressed, uneasy, tearful, worried, fortunate, satisfied, joyful all it was me!! This was new feeling that is hard to explain but an memorable one.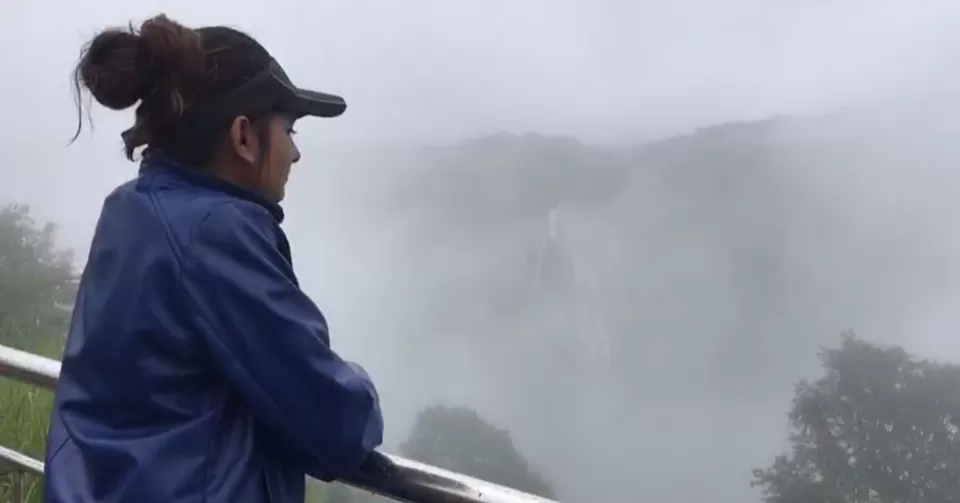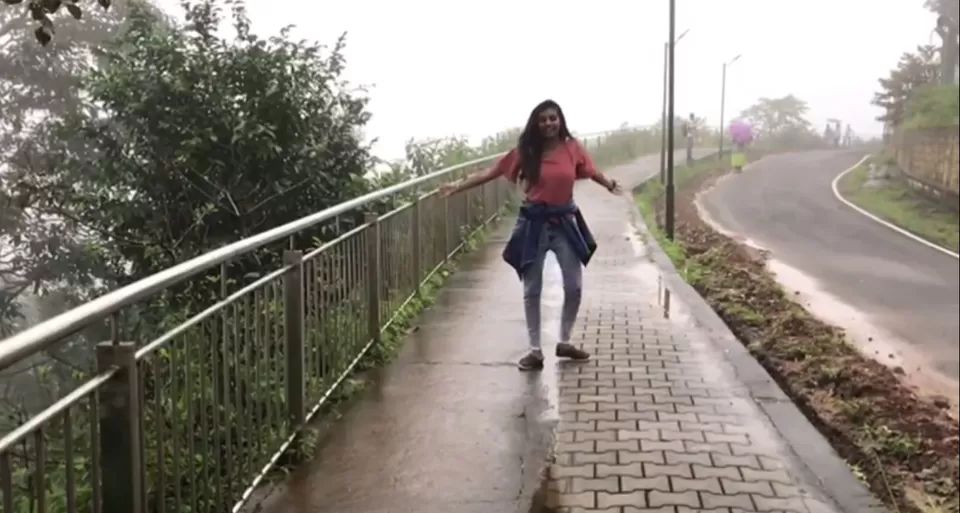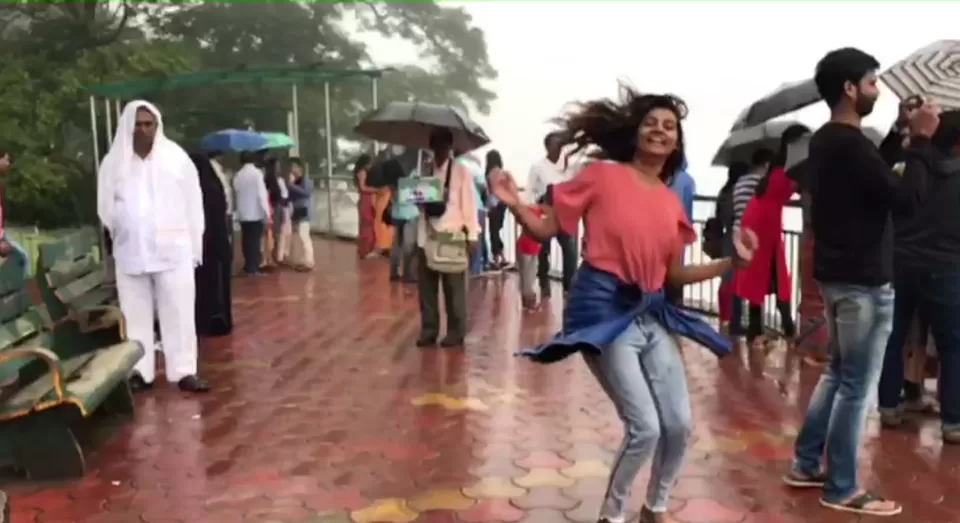 Let me talk about the water falls, Joga is a Kannada word meaning falls. Many Kannada speakers use the word Joga to mean falls. The word Joga may be related to or a derivative of Kannada word javugu which means marsh (wet).
It is created by the Sharavathi River dropping 253 meters (830 ft.), making it the second-highest plunge waterfall in India after the Nohkalikai Falls with a drop of 335 m (1100 ft.) in Meghalaya. Jog Falls is also called by the names such as Gerusoppe falls, Joga jalapatha and Jogada gundi are located in the North West part of Karnataka, about 110 km from Shimoga, and about 30 km from the town of Sagar on NH206 highway which goes to Honnavar on the west coast.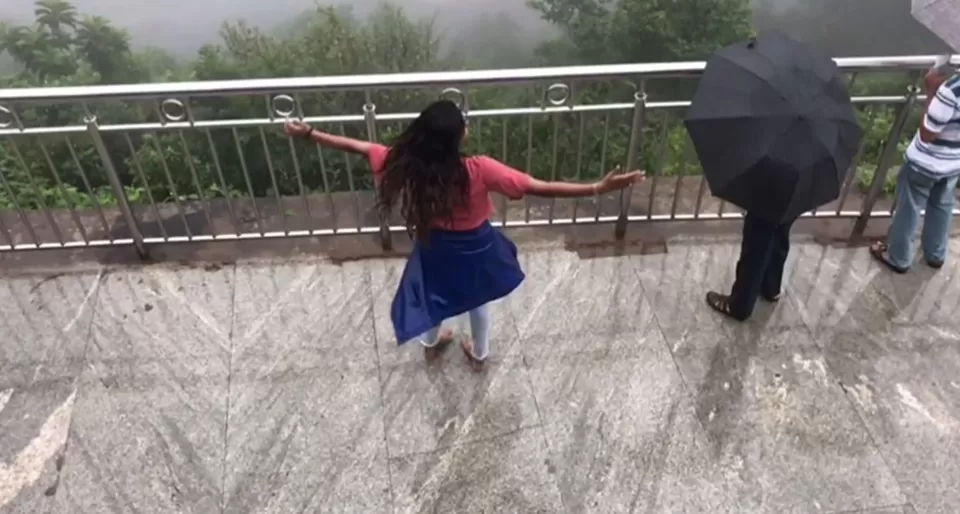 Jog falls is the 2nd largest in terms of volume of water. The valley is huge. The water falls from Sharavati River. There is a dam. So if the rains are heavy then the dam water is released due to which volume of jog falls increases. But, this is unpredictable. August is the best season to go.
The Sharavati, flowing over a very rocky bed about 250 yards (230 m) wide, here reaches a tremendous chasm, 290 m (960 ft.) deep, and the water comes down in four distinct falls. The Raja Fall pours in one unbroken column sheer to the depth of 830 ft. (250 m). Halfway down it is encountered by the Roarer, another fall, which precipitates itself into a vast cup and then rushes violently downwards at an angle of forty-five degrees to meet the Raja. A third fall, the Rocket, shoots downwards in a series of jets; while the fourth, the Rani, moves quietly over the mountain side in a sheet of foam. The Tourism Department has built steps from the viewpoint to the bottom of the hill where the waterfall can be seen at the opposite side. There are approximately 1400 steps built to reach the bottom of the hill. Due to security reasons, visitors are not allowed to go near the water.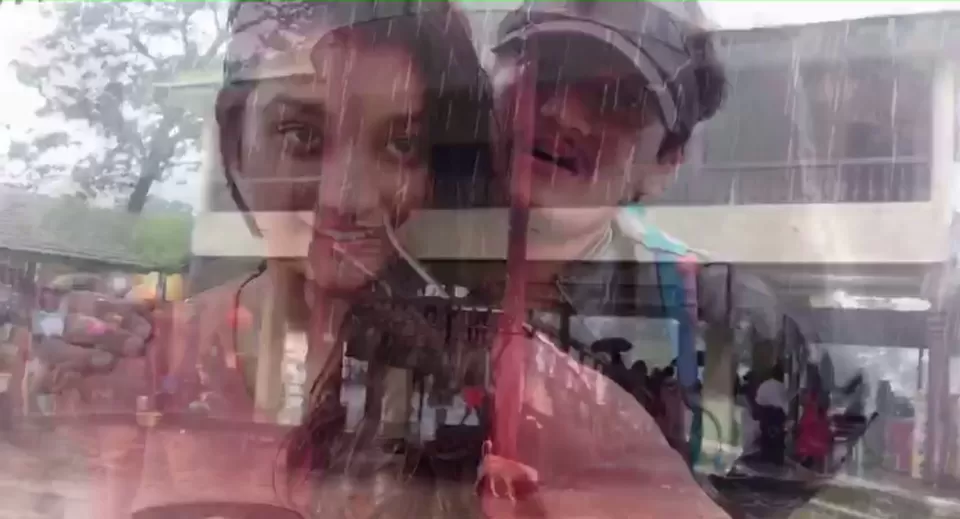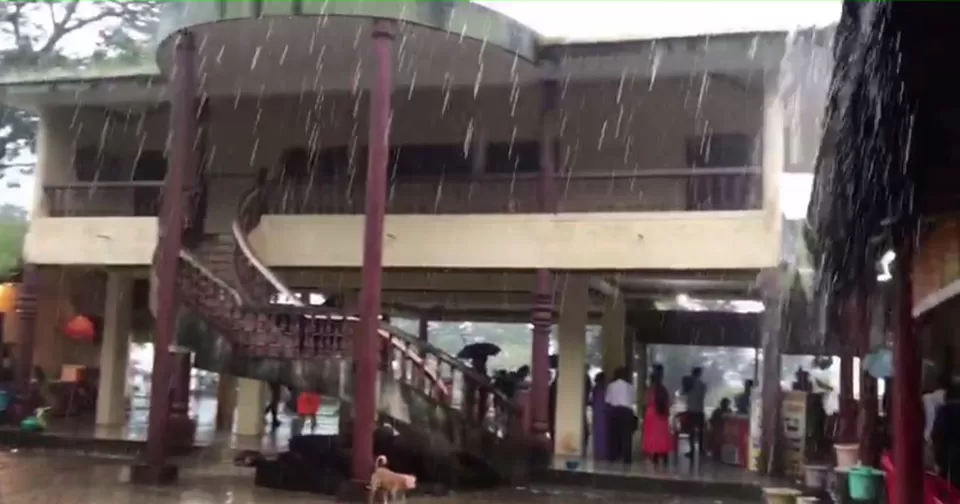 for more follow me in insta @mahadev.nandini
https://www.instagram.com/mahadev.nandini/