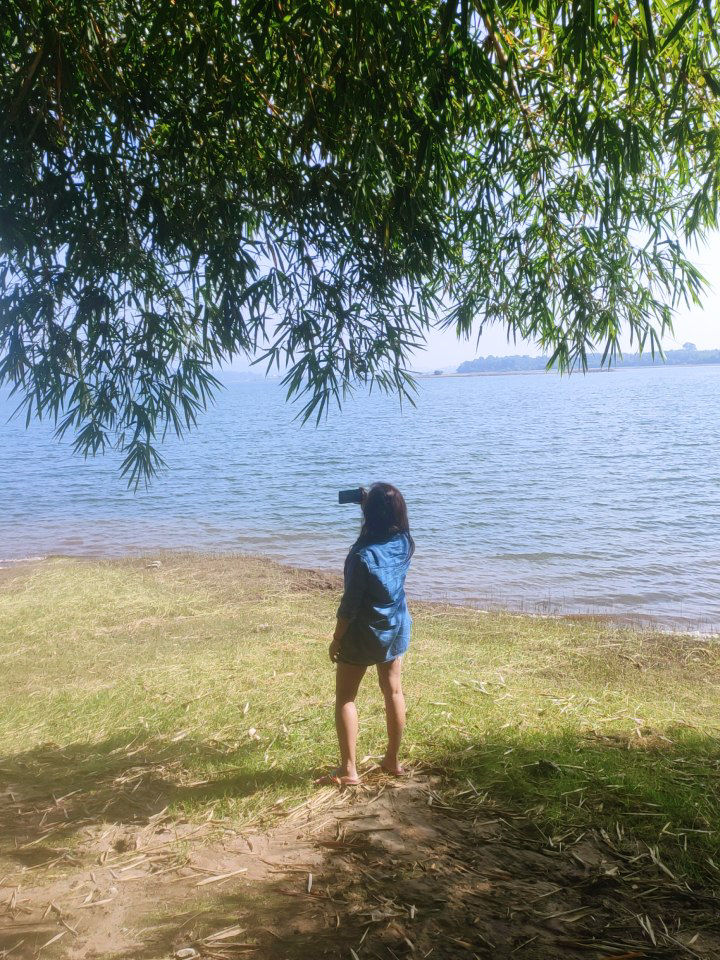 It was my 29th birthday, when I decided to explore this beautiful place in Karnataka with my travel bud cum partner. We decided to spend the weekends in Kushalnagar along with a couple of day excursions in and around. We took a night bus around 11:45 PM from Satellite bus stand and landed to Kushalnagar next day early morning around 4:30 AM (was shocked to reach so soon, since the bus was scheduled to arrive at Kushalnagar around 5:30 AM).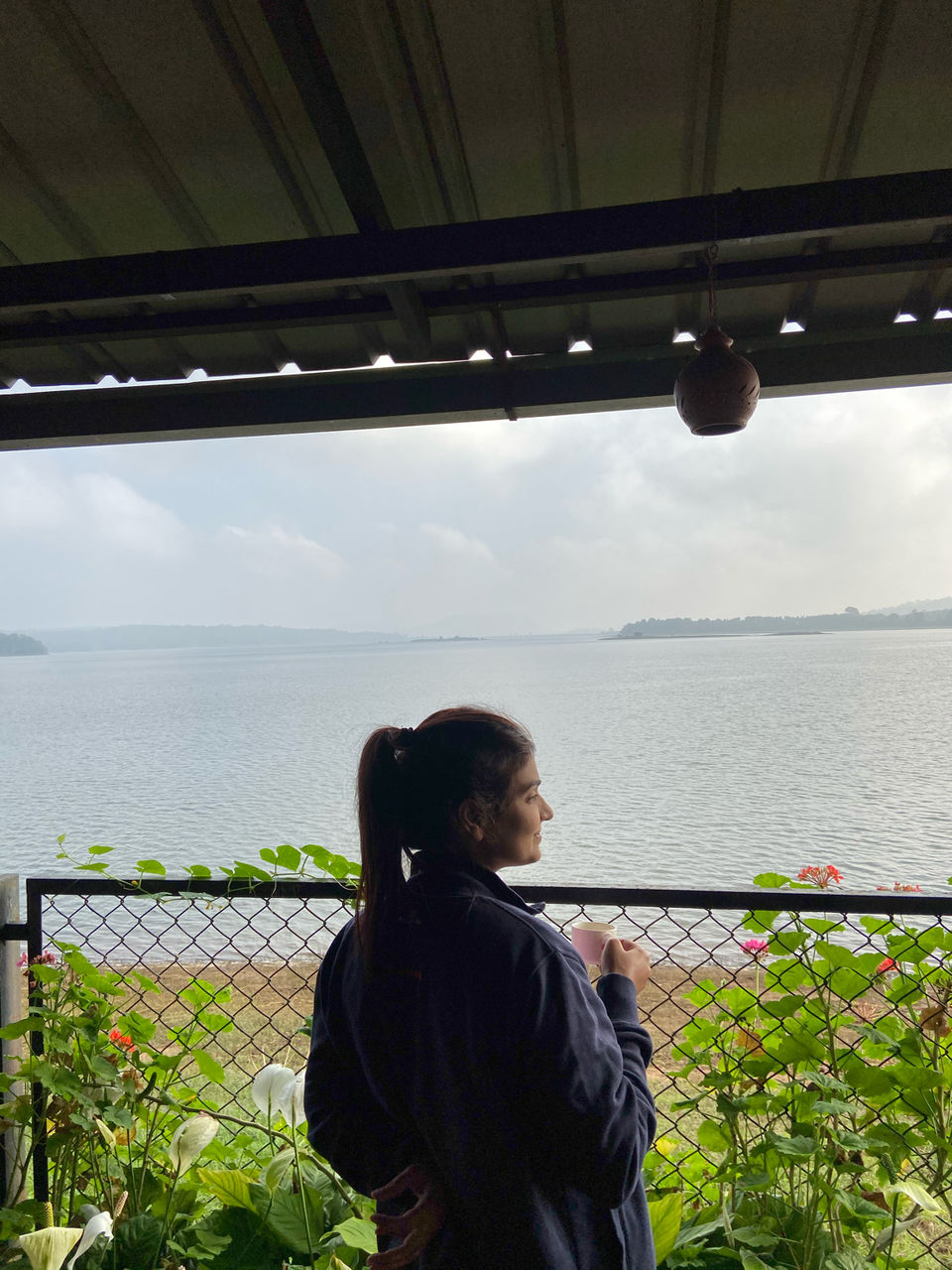 We had hired a taxi from Kushalnagar bus stop to our resort. This resort is something I can't stop admiring. It's located amidst coffee plantations, besides Cauvery backwaters, approximately 11.5 kms from Kushalnagar bus stop. And you got to cross a jungle stretch to reach here, though the road was little patchy but the beauty of this place was totally worth.
We reached at the resort and got freshen up and had our breakfast.
Spot 1: Post breakfast, we decided to explore some of the popular places in and around. We first headed to Dubare Elephant Camp which was about 18 kms from our resort. We reached at the base by taxi and then did boating to reach the elephant camp. Well, in Dubare elephant camp, you can pamper these cute elephants by bathing them, caressing their trunk or just simply admire how cute they are. It was such a warm experience seeing them so closely.
Spot 2: After that we decided to visit beautiful Golden Temple a.k.a. Namdrolling Monastery, which is one of those popular tourist spots in Coorg. It was about 19.5 kms from the elephant camp. I was amazed to see the architecture of this monastery. It's so beautiful nestled amidst green terrain of Coorg. Though it was overly crowded (the only setback I observed), still it looked quite Marvellous. There are so many monks over here. It seems post Tibet separation a lot of monks were settled here for seeking enlightenment and spiritual education.
Spot 3: After monastery visit, we headed to a lake which is about 17 kms from Golden Temple, it's known as Chiklihole. This place is offbeat and very peaceful to spend some quality time.
Spot 4: Post chiklihole tour, we stopped at a coorgie restaurant to have local coorgie food which typically includes roti and chicken or pork. Coorgie roti is made of rice flour and tastes very good.
Spot 5: After lunch, we drove to nisargdhama delta which is adorned with lush green bamboo groves, a hanging bridge, teak trees and sandal woods. It's an average place according to me. You can explore if you have got some extra time.
Spot 5: We left Nisargdhama quite soon and headed to Harangi reservoir. Harangi also looked pretty average to us, since there was very less water at this time. But one can just sit there and do some endless focused talk while staring at the mountains.
After visiting these places, we returned back to our resort in Kushalnagar. This resort was so peaceful guys that you won't feel like going out. It's located amidst coffee plantations and right besides Cauvery back waters. We wrapped up day 2 along with some live music and dinner in evening at resort itself. The view of Cauvery and Harangi damn look pretty from this resort.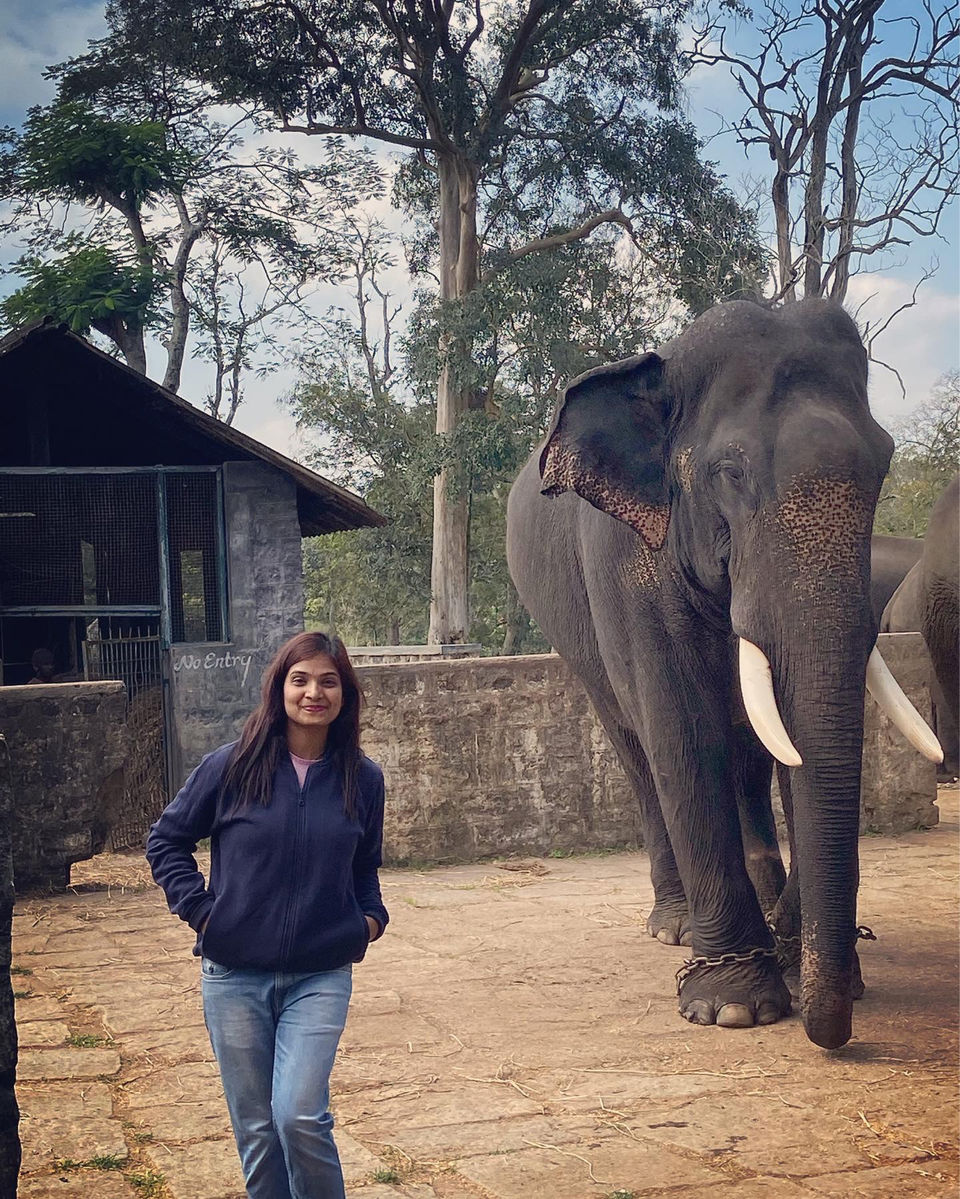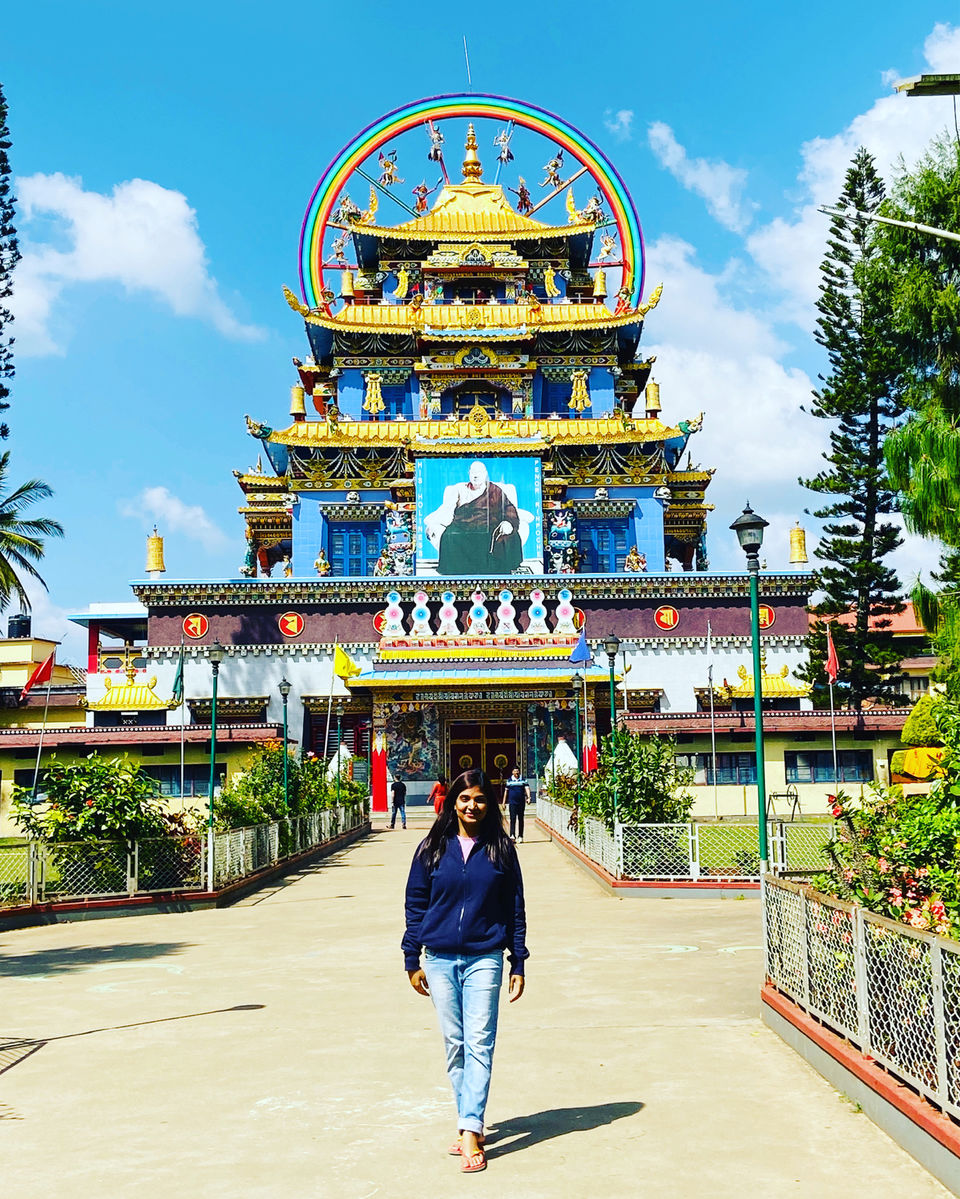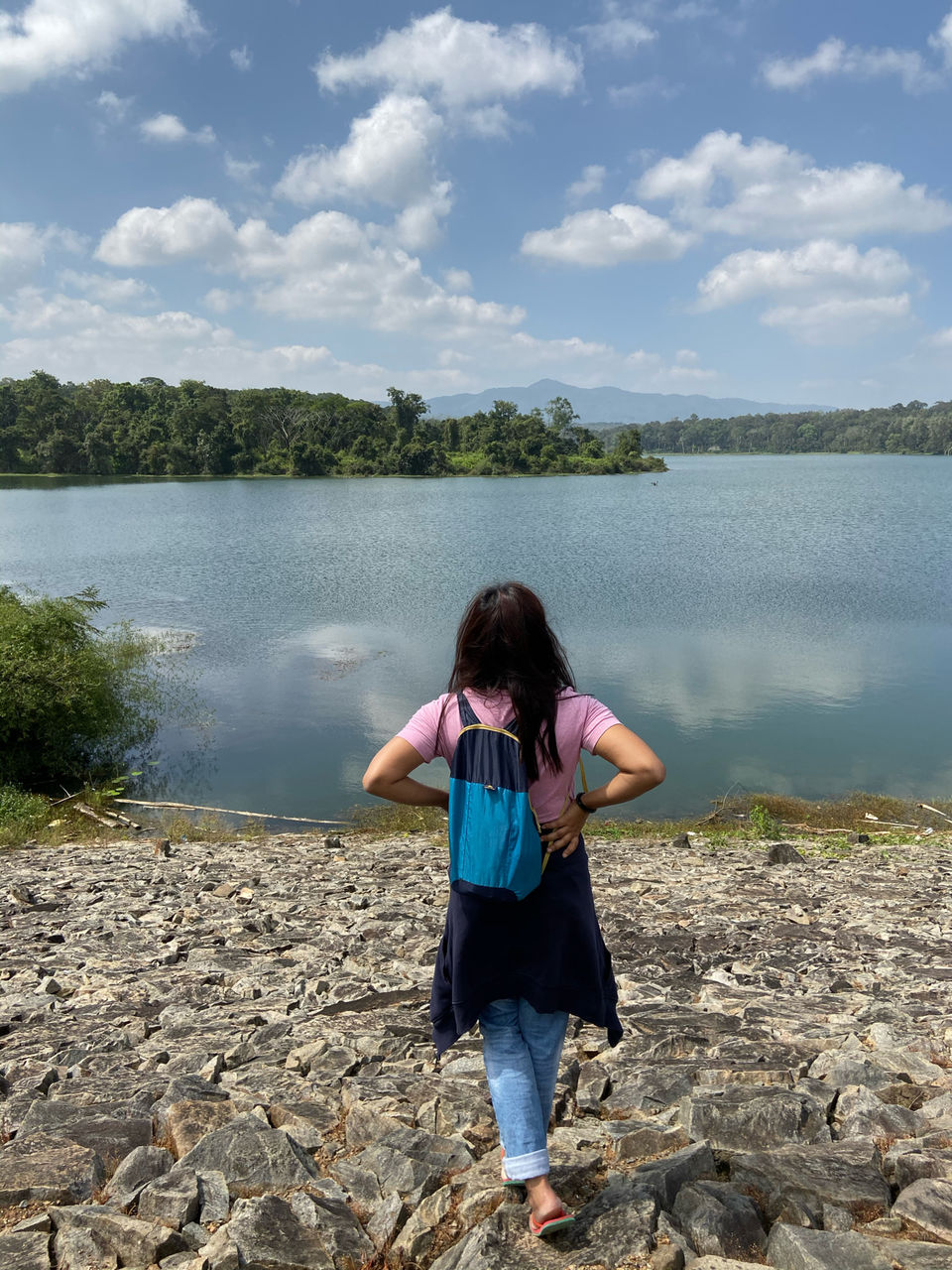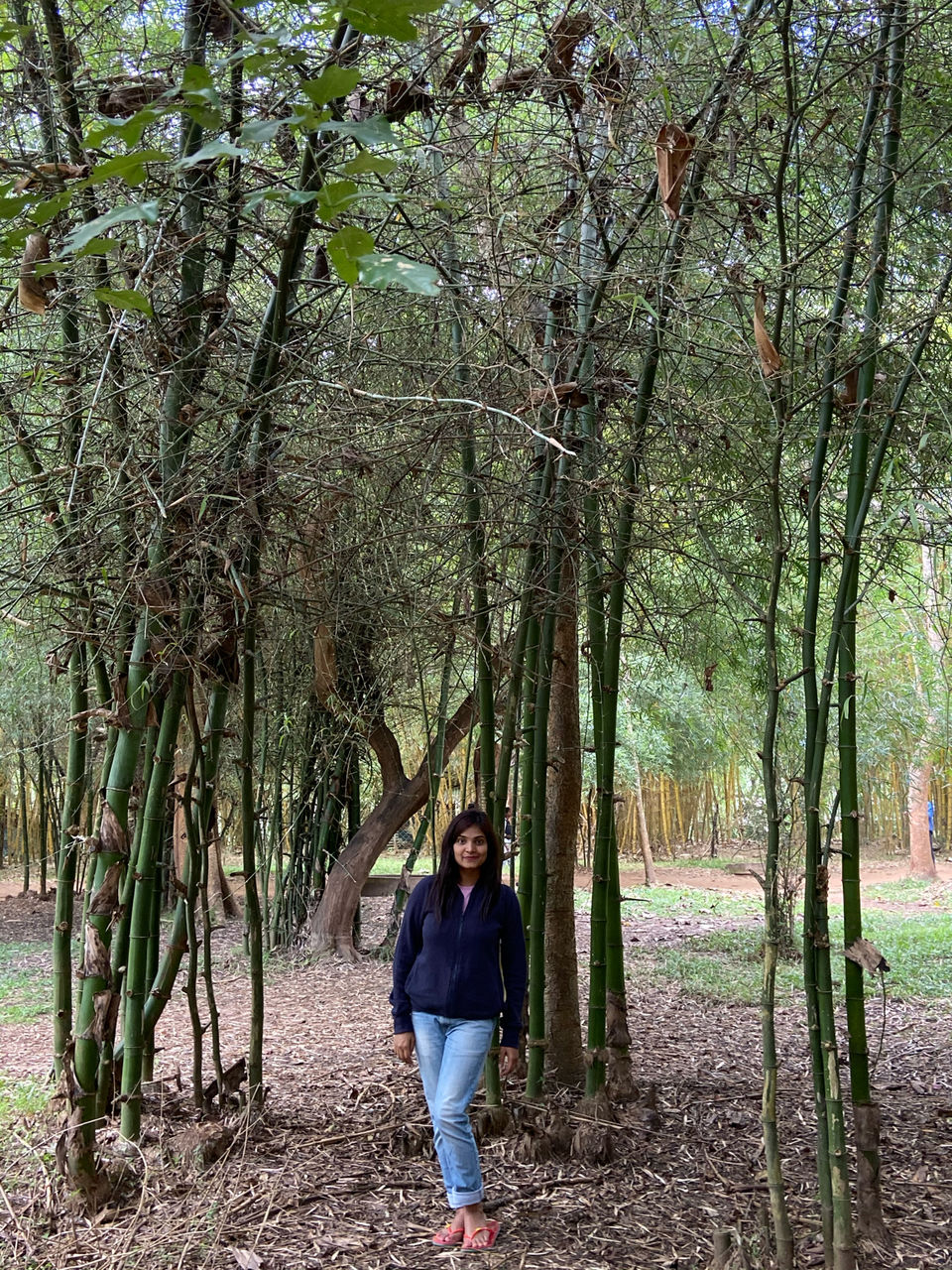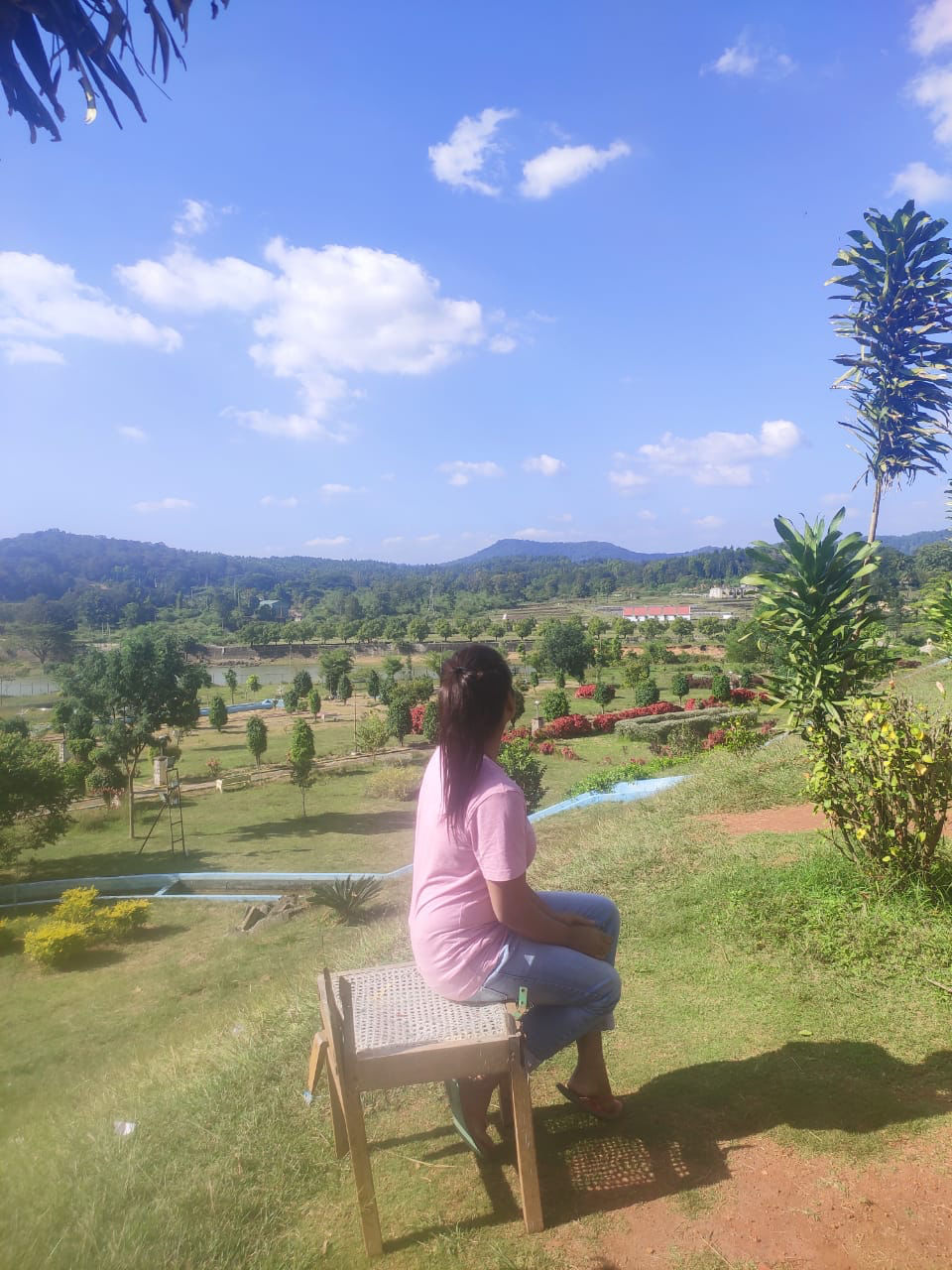 Day 3 started with a nice breakfast at the bank of Cauvery backwaters and then we indulged into this amazing pool which offers marvellous view.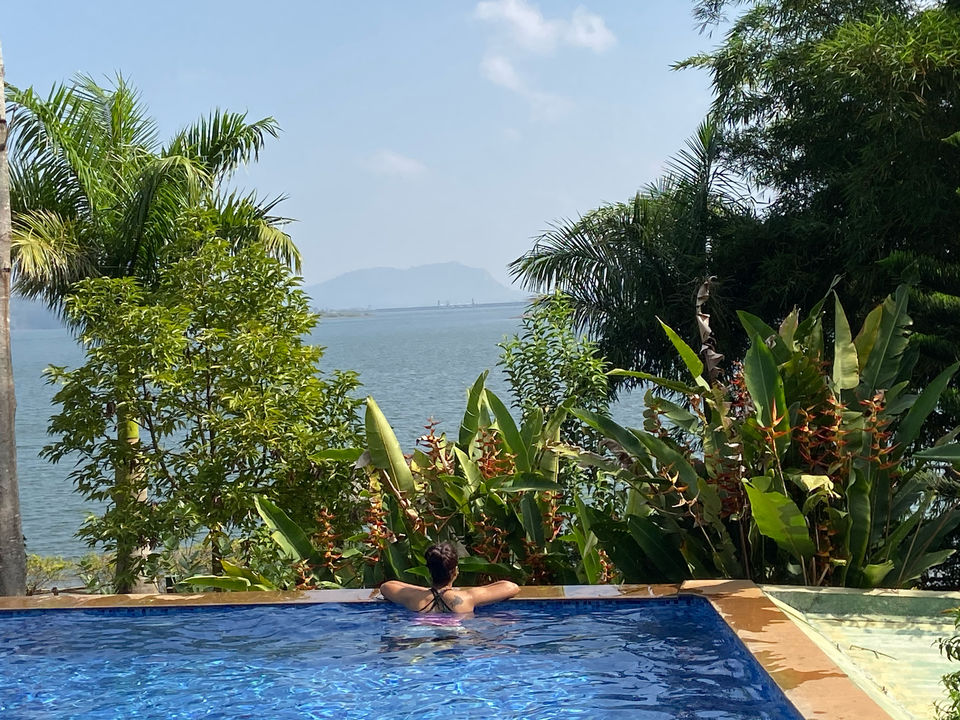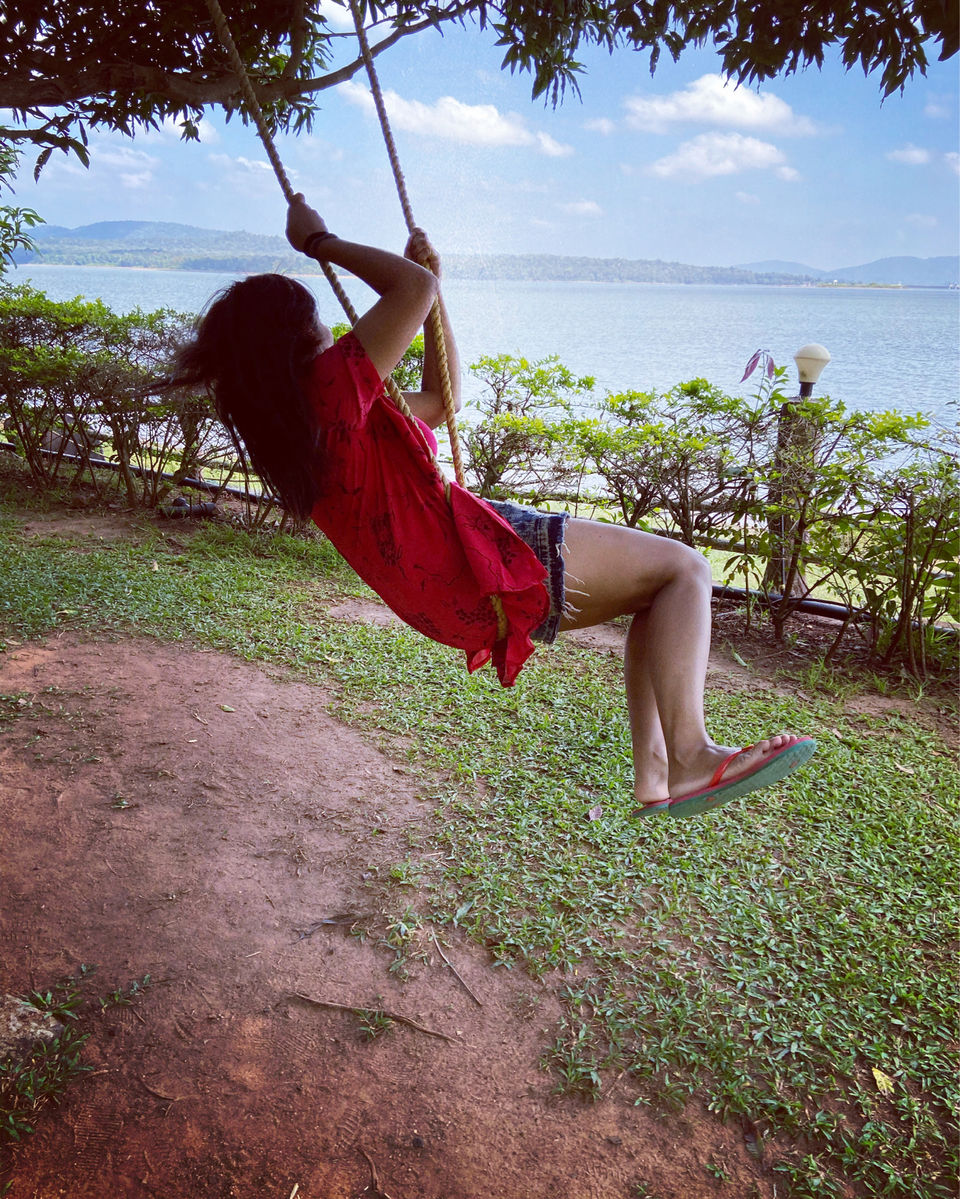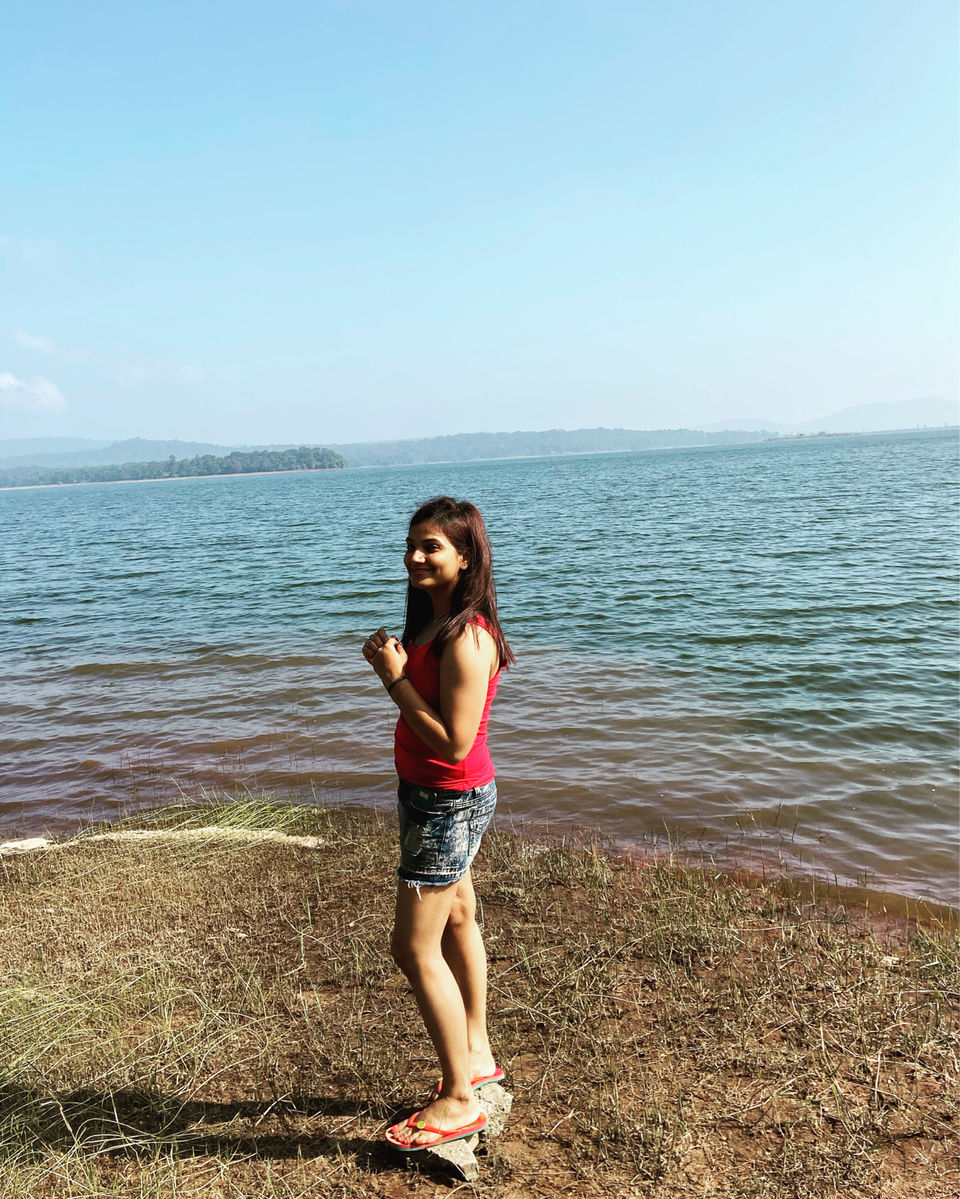 Okay, So with this we bid adieu to Kushalnagar, Coorg this time and returned to Bangalore by bus. Let me know if you guys liked this itinerary and short Coorg escape plan :) I can be also found on Instagram by name @tinystunningstories .. do checkout the feed and let me know if you need any help in planning your next trip.