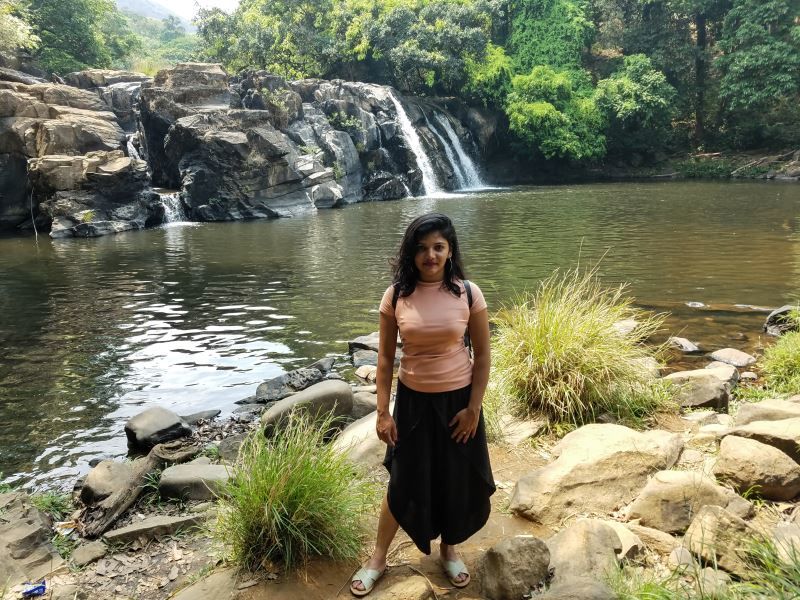 There are some memories that make a lasting impression and leave you wanting more and more...for me it's Coorg. With its exotic scenic environment, greenery, mountains, waterfall, temples, coffee plantation, the wild Western Ghats and exotic home stays, Coorg is a lovely place for the traveler looking for a natural scenic lover and challenging trekkers.
'Scotland of India'
Coorg is adulated as the 'Scotland of India' and also renowned as "Kashmir of the South" because of the great excellence and cool atmosphere of the hill station at a height in the scope of 3500 ft above ocean level.
I have recently visited this place in March which was totally unplanned. The plan was to go "somewhere" during the long weekend that was based on us. I truly needed to go anyplace I could. I and my friends decided to visit this place the day before we leave. And finally our plan was made and we headed for Bangalore to visit the Mini Scotland of India.
Our Journey to Coorg
We reached Bangalore on 30th march early morning. One of my Kesari tourism friends helped us to pre- book (rental car, hotel etc) my journey and after having some refreshments we started our journey to Coorg. . The weather during this time was pleasant, refreshing. The scenery is mesmerizing.
While driving from Bangalore to Coorg, Mysore comes on the way, and you could stop by the well-known place Ranganatha Temple, Namdrolling Monastery for visit.
1) Ranganatha Temple, Mysore
The Sri Ranganatha Temple is located in Srirangapatna in Mandya district, Karnataka. This temple is dedicated to Lord Vishnu and has an idol of the Lord in his reclining form, called Ranganatha. This temple is dedicated to Lord Vishnu and has an icon of the Lord in his reclining form, called Ranganatha. The temple has over seven prakaras or enclosures, which are formed by thick and huge defensive walls running around the holy shrine. With over 21 magnificent towers, the visitors have an equally different and mesmerizing sight of the beauty around.
2) Namdroling Monastery, Mysore
And another place you must visit is a Golden temple, a Tibetan monastery at Bylakuppe. This is the largest Tibetan settlement in India after Dharamsala. The interior of the temple has some of the biggest and most intriguing Buddha statues I've ever seen. There you can also shop Tibetan collectibles.
3)Nisargadhama
Nisargadhama is a breathtaking wonderful and island off the state highway and formed by river Kaveri near Kushalnagar. . The 64-acre of the island, surrounded by the Cauvery waterway, can be accessed by walking across a hanging bridge. It is well known for its natural charm and peaceful surroundings. The forest has lots of bamboo plantation and tall trees. There is Deer Park where you can feed the deer with cucumber sold right outside the park. And the major attraction of this place is a Boat ride. For which they will charge you 50 pp for 15 min.
4)Madkeri fort
This fort is a historical landmark of Coorg. The place is about 1 KM from the city center. It was first founded by Mudduraja in the second half of the 17th century. And it was later renovated by Tipu Sutan. The imposing structure of this fort has stood the test of time and has become a standing witness of Coorg's history. This fort is an excellent example of spectacular architectural designs and styles of construction. In the north-east corner at the entrance are two life-size masonry elephants and a church is present in the south-east corner.
In the north-east corner of the entrance are two life-size stonework elephants and a church is present in the south-east corner.
Madikeri Fort Museum preserves several historical weaponry and artifacts used during the era of Tipu Sultan, which catches the attention of the people who visit the Madikeri Fort. The most exciting feature of the fort is the Church-turned-museum, which is located within the compound. Known as the St. Marks church.
5) Raja Seat
Raja seat is a seasonal garden of flowers and one of the most important tourist spot in Madkeri, Coorg. This garden was a one-time favorite of the Kings Kodagu who used to sit here and witnessed the sunset, spend time with his queen. The garden has beautiful scenery, Greenery, Mountain view, and valley. The sunset and sunrise make mesmerizing views which is worth captivating in your cameras.
6)Jeep drive at Mandalpatti - off-road adventure
Mandalpatti, crowned at a height of 160m, is situated at around 18km for Madkeri, Coorg. This is one of the best tourist spot in Coorg. A serene view, trees, coffee plantation, Jeep drive to see sunset and sunrise at Mandalpatti gives you snag free panoramic views! This is an excellent place to visit. We will go towards clouds, fog and we will spend time there. Beautiful sceneries, so much to see and enjoy.
A jeep ride to Mandapattyi can be taken from Madkeri junction which will cost you 1500-2000 Rs for 5-6 persons. The distance from Madkeri junction to Mandapatti is around 45 minutes. Once you reach the top, the fare for the viewpoint is Rs 25/-.
7) Dubare Elephant Camp
"At a distance of 29 km from Madikeri, Dubare Elephant Camp is an elephant training center situated on the banks of the river Cauvery in Kodagu region of Karnataka." Dubare is a natural island and one of most famous spots to visit in Coorg. Dubare Elephant Camp is a project undertaken by the forest department and jungle lodges & resorts. This camp has plenty of elephants which are trained by naturalists. Dubare forest is a home to many wild animals. There are possibilities of spotting deer, tigers, sambar, leopards, bears etc. There are opportunities for trekking, elephant rides, coracle ride, bird watching, fishing, and river rafting. River rafting at Dubare is one of the top things to do in Coorg. The best time for Dubare is September to march... You can take a tour for elephant safari which is available twice a day ( 9-11Am , 4.30- 5,30 pm)
While returning from Coorg to Bangalore, we have visited one of the famous places in Mysore Brindavan Garden, Mysore, Mysore palace which will Literally Take Your Breath Away.
8) Brindavan Garden, Mysore
The Brindavan Gardens, a celebrated beauty spot in this part of India and standout amongst the most flawlessly laid out porch plants on the world. Built across the notable river of India, Cauvery, it took 5 years to complete the project offering an entrancing beauty, dotted with multitudinous fountain and enrapturing brightening, these terrace gardens are sure to appeal every visitor. Brindavan Gardens are partitioned into different parts - main gate area, South Brindavan, North Brindavan and Children's Garden. This garden has musical fountain shows in the middle of the water. There are many movies were shot here.
9) Mysore Palace
Mysore Palace also known as Amba Vilas Palace located at the core of Mysore city is the most prominent tourist destination of Mysore that draws in a huge number of a visitors round the year.". It is the former palace of the royal family of Mysore and is still their official residence. This place is also referred to as the 'City of Palaces'.
Another most attractive feature of Mysore palace is the temple. Its complex houses many Hindu temples, which are currently secured under the Karnataka state division of the Archaeological Survey of India.
If you have not visited this place, you did not visit Mysore .. Isse nahi dekha to kuch nahi kedkha..It is worth seeing the lighting-up of the outside of the beautiful palace with 96,000 (approx) lights that happen every Sunday and public holidays from 7 to 7:30 pm. This is a large, beautiful palace that has been rebuilt a couple of times after fires. If you only have time to see one thing in Mysore, see this!
Coorg is a year-round destination. But October to March is the best time for adventure activities especially trekking. March and April are the favored months to experience the valley shrouded in white flowers.