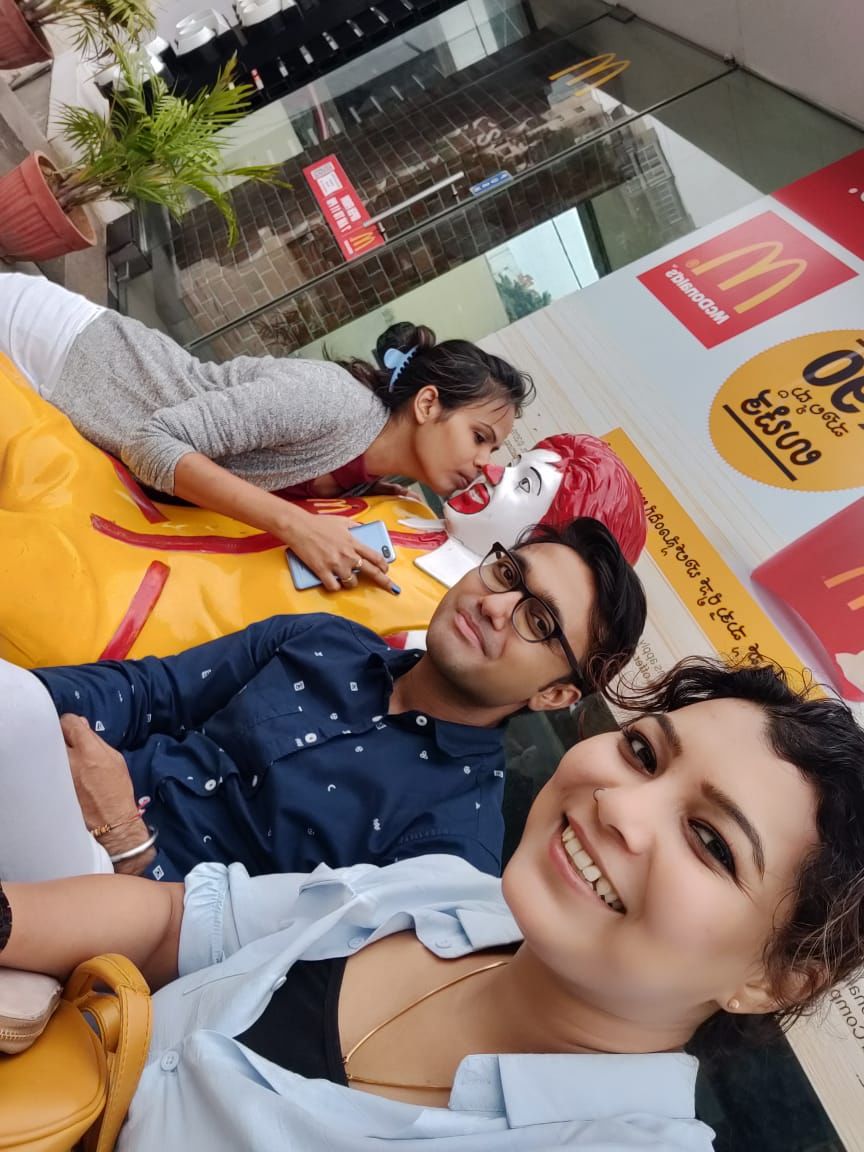 Hello My Best blog readers!
Today I am going to share my awesome road trip with my best buddies! Hope you will enjoy reading & you will be getting interest to travel BR Hills!
To make it memorable road trip , I decided to share it with you all.
We are the five best buddies, we always have a sudden plan for road-trip or for a pub or for a house party. We keep enjoying every moment in our life. As usual Friday night we all met in The Bier library, We enjoyed lot by having sip sip beer, vodka sots. Later when the Bier library was about to close around 1 am. We thought we should utilize our long weekend for any sort road trip.
Immediately we booked a zoom car for early morning 7 am. Until then we where enjoy for a long walk in kormangala & BTM near Nisragha apartment! We rested for some couple of hours and started our early morning trip this way!
We picked up our zoom car from the pick point, But the car was too dirt so we decided that we will give it for wash, then we can start for a trip, So meanwhile we have given our car for a wash and we spent for quality of time with Yullu cycle.
Use Yullu cycle and burn your calories! Early morning cycle ride is the best moment! you may feel you are in romance with the chilled and foggy climate! If you are couples then you may feel enjoying more. Prefer to have a ride with your bf or group of friends!.
Later we had out breakfast in Mcdonalds and we captured some funny pic this way. The beautiful blog writer start kissing Mcdonald uncle and captured that moment. Well , I will share this picture with you hope you will like it!
Living in the city, I have always had a lust for the mountains. There is something so mystic about them. So I set off with my friends to explore this beautiful mountain range, BR Hills or Biligiriranga Hills. Located in Chamarajanagar district in the South Eastern part of Karnataka, they stand at the confluence of the Eastern and the Western Ghats.
Distance from Bangalore : 185 kms
Time Taken : Approx. 4.5 hours.
Start :10 :00 AM, Bangalore.
We started our trip bit late, but somehow the climate was too foggy and it was raining! we headed down the Bangalore- Mysore Highway at full speed. Our best buddy Raj he is passionate car rider, He was riding in full speed of 160KMPH, we enjoyed his driving! The climate was Chilly and foggy. Somewhere near Bidadi, we stopped over for chai. After a hot cuppa chai, we resumed our journey.
Stopped for Lunch: 2pm, Bangalore
Then again we started our ride, we had two great singer with us sonal & Arpit! They started singing a romantic song, Guys if you have a mic with bluetooth speaker and any of your best buddy who is passionate singer ! you will be seriously enjoying the song with romantic climate! Well in our group no one was couple ! but still we where in love with climate!. Finally again we stooped for lunch some where 40km away from kollegala road! We took a break for an hour where we are making fun of each other and had delicious lunch! Finally the ride driving buddy changed and our new boss Subham started driving!
We where shouting lot in car we have not focused on reverse and we hitted our car! We had a big loss ! Backside car shutter is broken! somehow we decided not to spoil our trip and mood off we started focusing on enjoyment with careful ride. Finally we reached forest check-post. The forest check-post man said you have to be back from B R hills before 6 p.m else you guys will be charged fine 1000bugs. We had to capture 18km from check post. We reached destination around 5.30 pm
The ascent to the top is breathtakingly beautiful. The lush greenery everywhere is so soothing. At the top, there is a small temple and a couple of view points. We took the blessings of the Lord and spent some time clicking touristy photos. Since it was almost noon, the temperature was well around 30. The majesty of these hills will make you want to stay forever. There is not much to do here except appreciate the beauty that is nature.
PS : It is not a famous tourist spot and thus there are not many (none) places to eat. We just visited the temple and enjoyed the climate, captured some photos in group and then we decided to return from the BR hills. We had less time to come out from forest before 6pm.
Return : 6:00 PM, BR Hills.
Everyone where tensed that car is damaged and don't know how much we will be charged but still we managed to have a happy smile on face. Because we had a great singers in car! All started singing song and enjoying the return journey! Finally we reached bangalore around 12. am This way we handled our road trip and captured some beautiful moments with friends.
You're off to great places, today is your day,
your mountain is waiting, so get on your way.
Dhannoo verma