Believe me!!! The favorite past time of any person from Namma Bengaluru is to go on a long ride or a drive to Nandi Hills on a weekend early morning and to get the best view of a sun rise from top of the hills. This is the must to do thing if you are from Bangalore or you are in Bangalore for few days or you have a plan to visit Bangalore for 2 days or if you are passing by Bangalore to any other city.
So this trip of mine didn't need any plan, as Nandi hills is the most visited place in Bangalore. Nandi Hills or Nandi Durga or Nandi Betta as it is famously called in and around Bangalore is located in Chikballapur district around 60 kms from Bangalore and is also near to Bangalore International Airport.
With a couple of bikes four of us left on a ride to Nandi Hills on a cool breezy morning by 4.30 a.m. It was too cold might be somewhere nearer to 10* Celsius when we left home. By 5 a.m. we were on the highway towards airport, on a normal speed as this road will always be busy with vehicles plying towards airport. It didn't take more than 30 minutes for us to reach the junction on the main road from where we have to take a left towards Nandi hills and we stopped there for a 10 minute tea break as our bodies were shivering due to cold weather. The previous night had seen a little rain which had led to much more drop ion temperature.
We reached Nandi gate by 5.50 a.m. and had to wait for the barricades to open at 6.00 a.m. and as expected there were already hundreds of bikers, cyclists, and few more tourist vehicles ready to enter the road. This Nandi Hills road is also famous for cyclists around Bangalore who come here to cycle and test their stamina for cycling. We couldn't rush ourselves here as numerous vehicles were also on their way up to the hill. By 6.25 we were on the top and the place was too misty out there, so we still had minute hopes of witnessing a sun rise. Could see number of photographers present there to capture the first rays of sun in their cameras. Within a short span of time the sun rose and then again started hiding behind the misty clouds making the climate cool and breezy.
The wind was also blowing much and we had to walk around with bit difficulty checking out the temple, the garden, and a Kalyani (a small water body) which comes to the left when you start entering the premises. We spent almost around couple of hours roaming around and made our way back.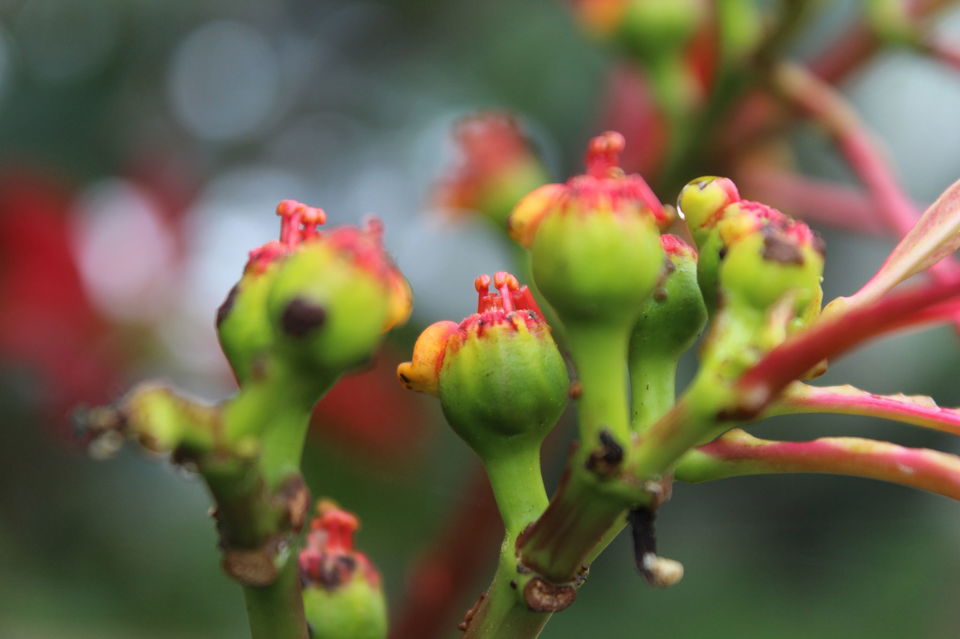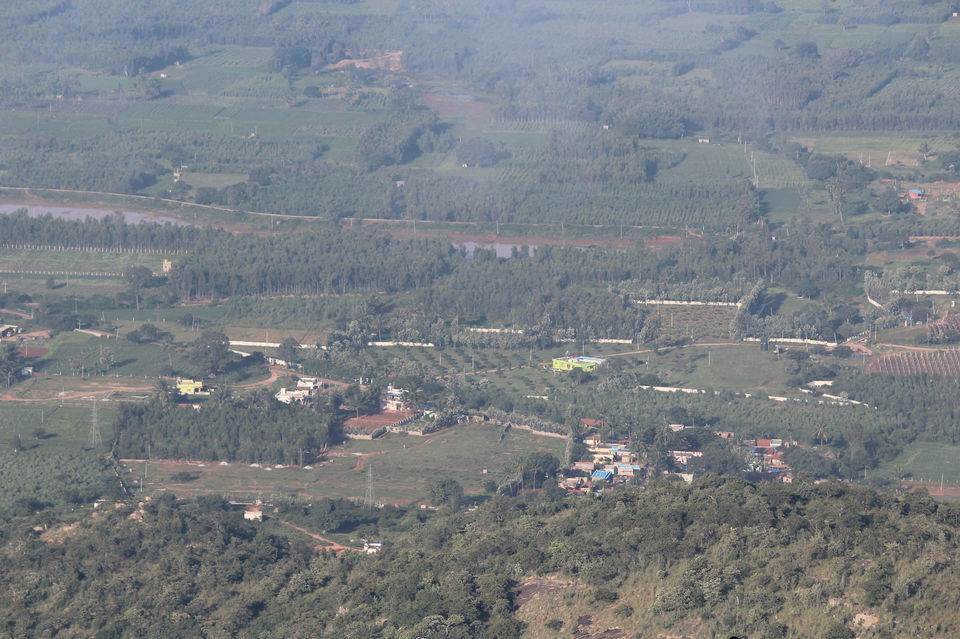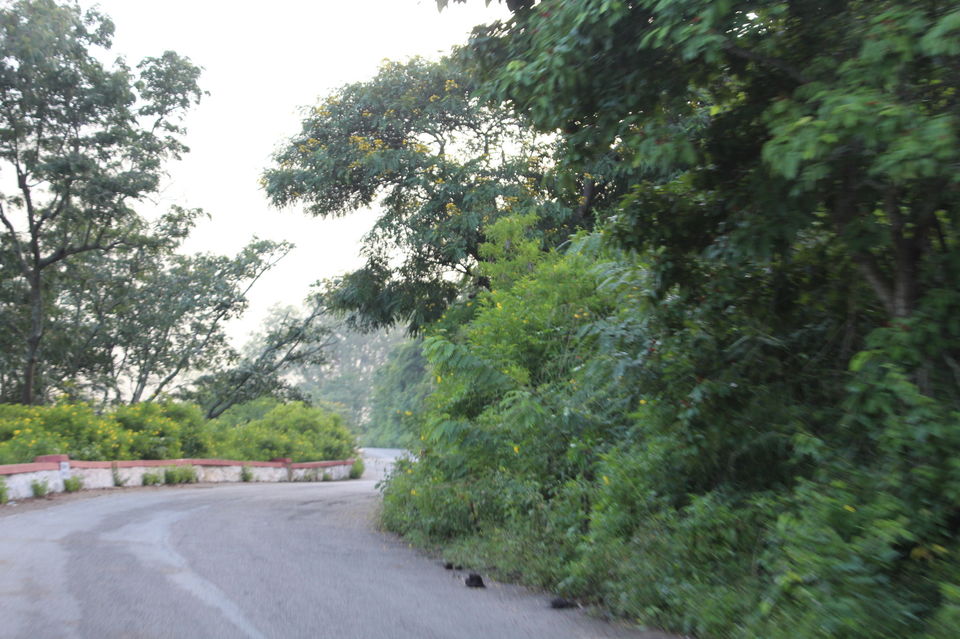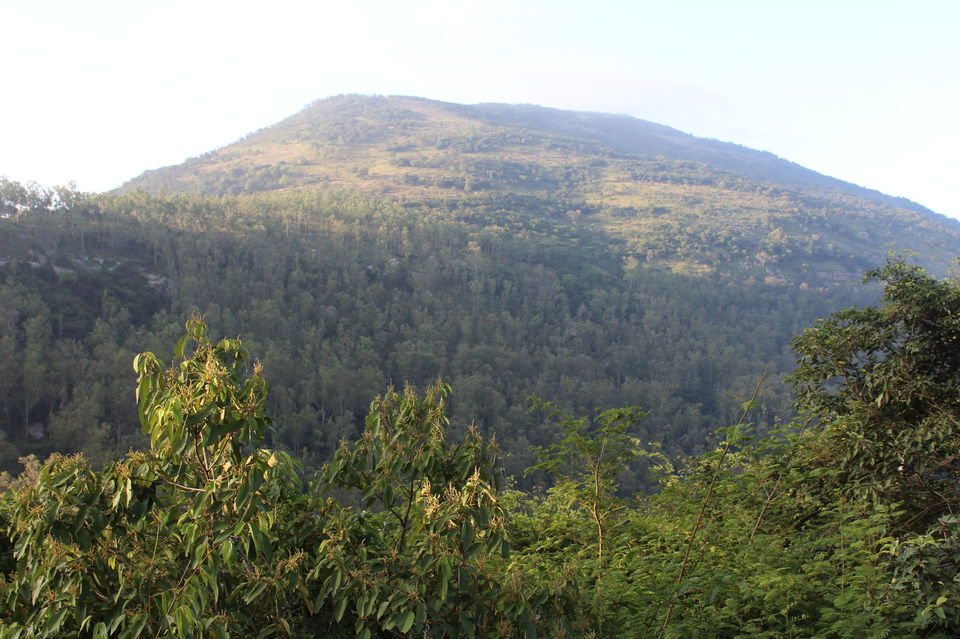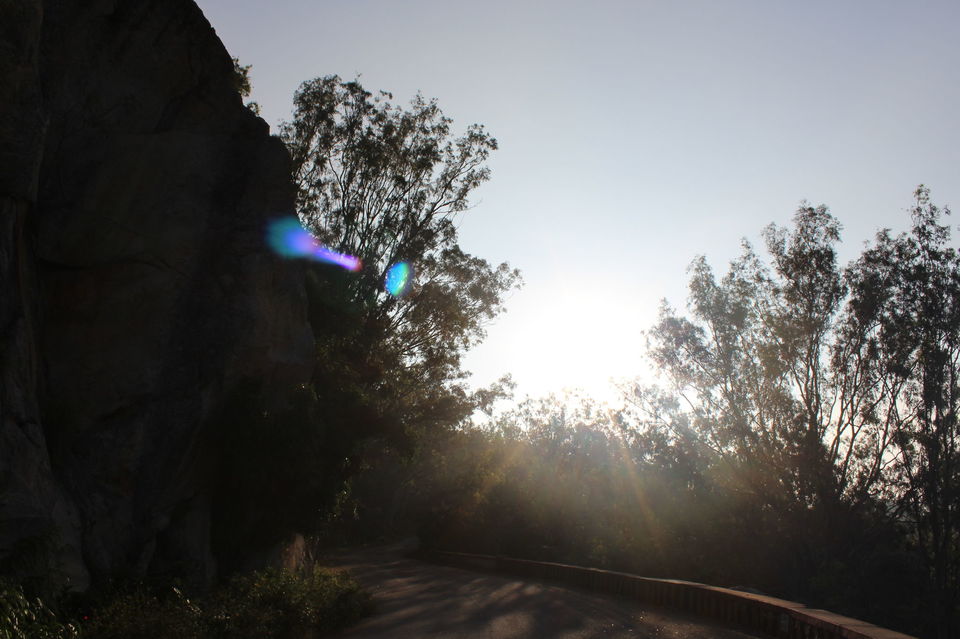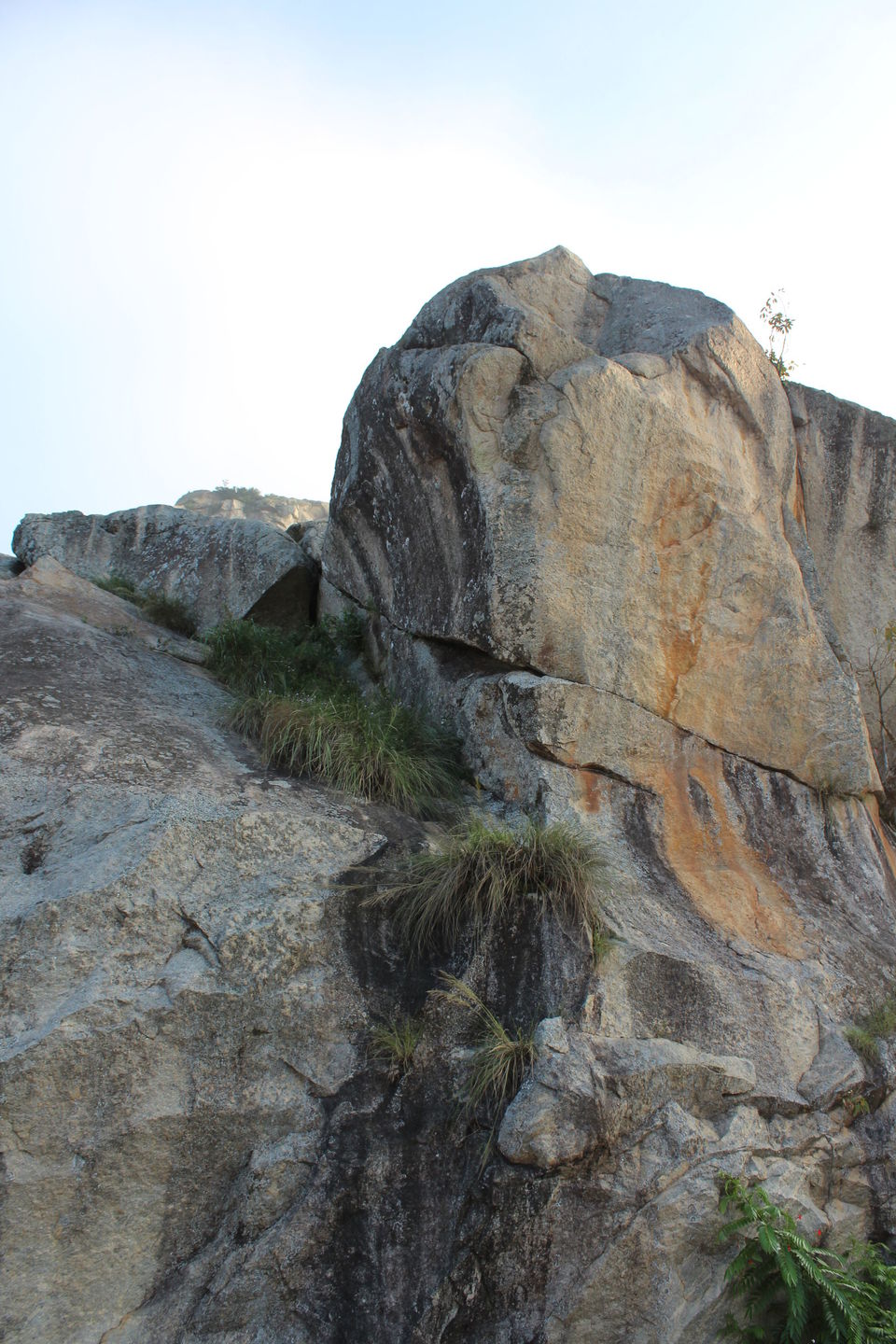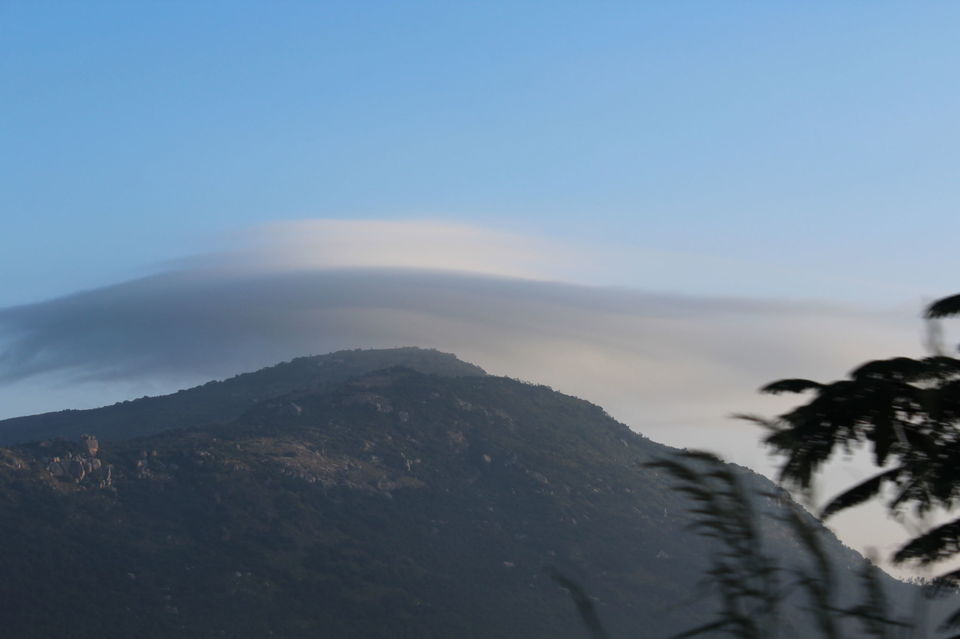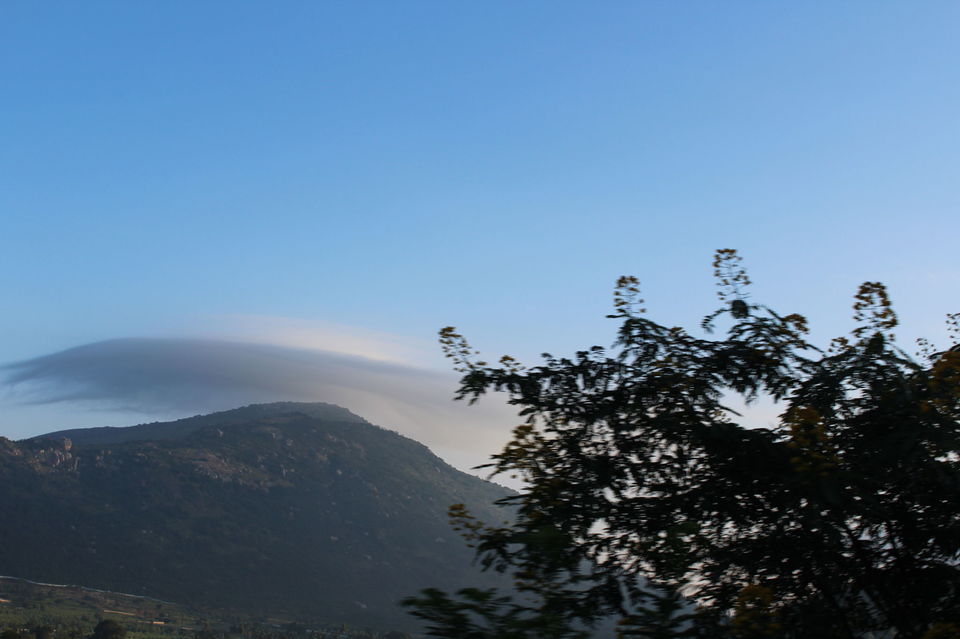 So this is a must visit place if you are in Bangalore and in need of a quick getaway from the hustle and bustle of the city.
The other attractions one can find on the hilltop are
The Children Playground
The Gandhi house
Nehru Nilaya
Tipu drop
Tipu's summer palace and fort
Gavi Veerabhadra Swamy temple
The attractions nearby to Nandi Hills are
Skandagiri
Devanahalli Fort
So if you are in Bangalore don't miss a chance to visit Nandi Hills.
Happy Travelling!!!
Frequent searches leading to this page:-
nandi hills sunrise, sunrise time in bangalore, sunrise at nandi hills, best time to visit nandi hills, karnataka nandi hills package