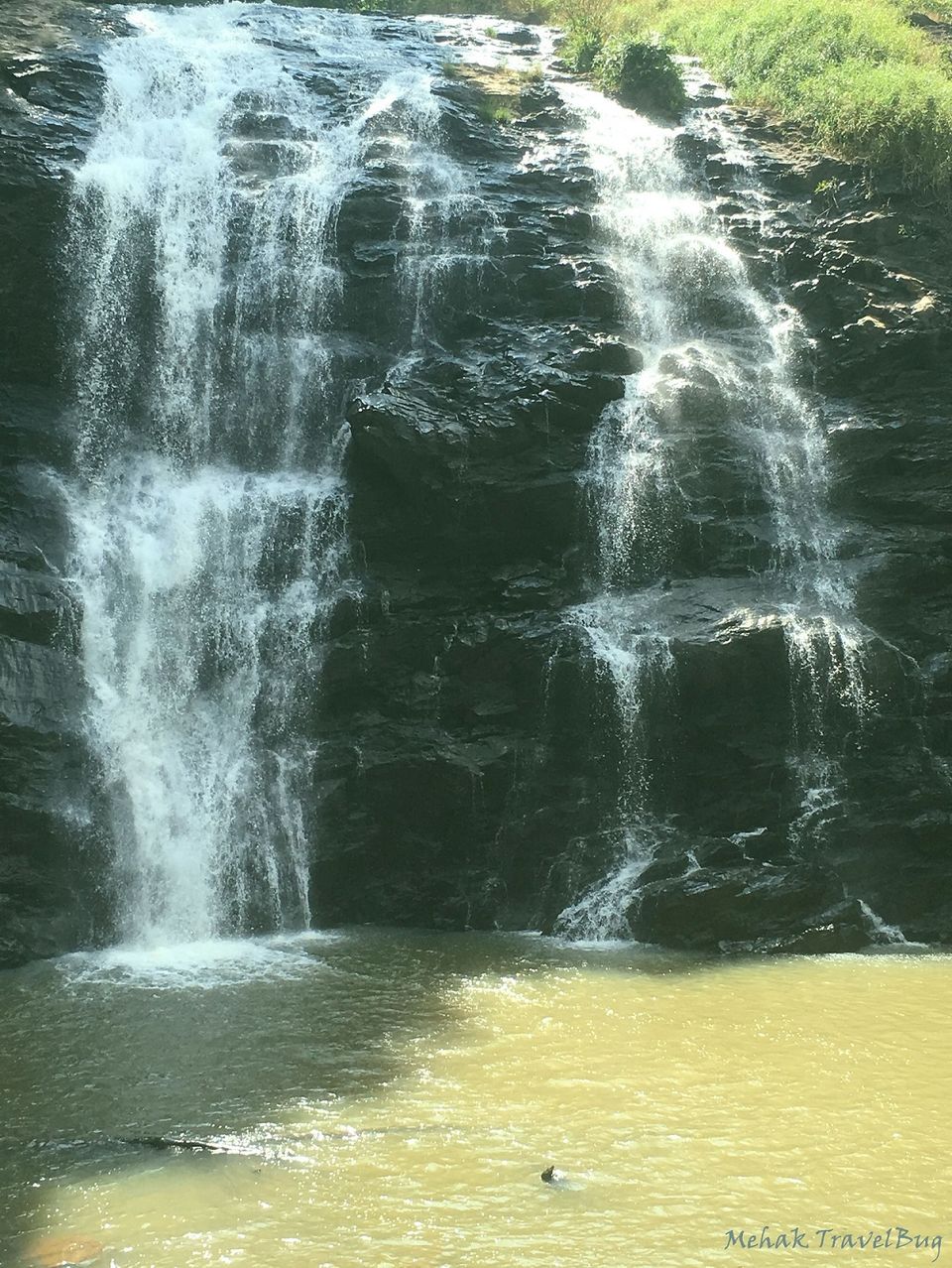 Prelude To Coorg

For the first time in a lifetime, I could hear the solitary sound of my heart beat racing to extreme levels. I could see a river flowing beneath surrounded by cliffs draped in greenery, by the looks of it, the water did not seem deep enough but was tidal and I so wanted to combat the waves. The voice inside my head questioned, "Then who is stopping you?" I looked at it again standing from an approx. 300-metre high cliff and concurred to the voice "No one". All I had to do was just "jump", forget the past, and dilute the future, and just jump! I took a deep breath, slightly stepped forward, glanced from the height for one last time, expanded my hands, was all set to dive, and suddenly a fear struck voice popped out of my head "What if you fall", to retaliate the fear my excitement echoed "What if you fly"! Without a blink, I proceeded to experience the most exciting fall of my life.
But to my astonishment, I suddenly got pulled back with a jolt and this time it wasn't from the voice inside my head. I was being dragged away from the cliff with fury, I struggled to witness what it was, but the force was too gripping to let loose. I somehow managed to take a glimpse and to my bewilderment, I witnessed "myself" pulling me away? My struggle to let loose paused for a moment, I rubbed my eyes and glanced again, it was "me" clothed in white "spacesuit" kind of an attire with a huge "MONDAY" written on it in black. I somehow managed to release myself from "me" and ran towards the cliff, but the "me" strangled me again by my legs and dragged me to darkness with just one very familiar irritating background noise being played again and again. It was pitch black and that noise started getting louder and louder until I woke up to the reality!
Monday Morning Reality
And yes, it was a Monday morning, I could no longer hear the chirping of birds, neither feel the bliss of pure breeze. All I could now hear was the disturbing alarm noise, the squawk of the never ending Bangalore traffic and constant honking of vehicles struggling to get past each other. I was practically jutting between the dream and the reality, and how I wished had the latter been the former. Nevertheless, to retaliate to the bitter reality a sudden idea popped into my mind, that why not convert the dream into one (at least some of it) and there is when COORG happened. :)
About Coorg
Coorg is a famous hill station in Karnataka, India, which also plays the headquarters of Kodagu district and is precisely 252 km from Bangalore, Karnataka. And, honestly, this is THE right place to get away from the hustle and bustle of the buried city life.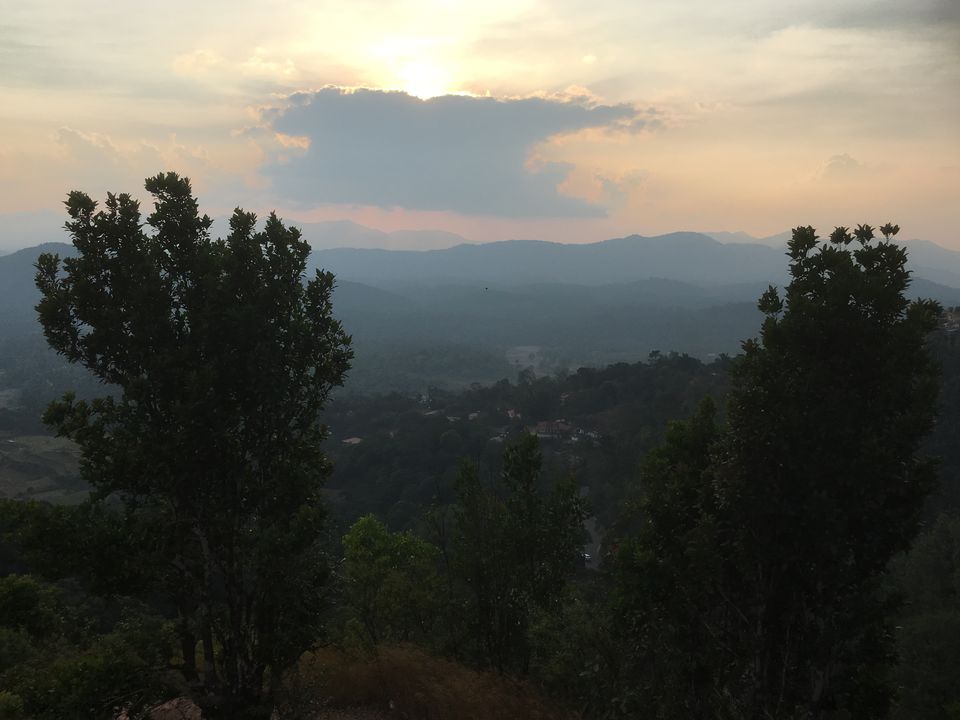 How To Reach Coorg?
And what next, me and my partners in crime Janhavi and the two Priyankas decided to elope to Coorg also referred to as "Scotland of India" (not quite actually). It was the month of January 2016, week second and luckily we had a long weekend waiting ahead of us the 15th, 16th and 17th of Jan 2016 (Fri, Sat & Sun). Without any second thoughts, we booked the tickets for Bangalore to Madikeri (Coorg) roundtrip by RedBus (http://www.redbus.com/) and at just INR 1800/- for all 4 of us with Poornima Tours. It was a pretty good deal, and to strike an even better deal, one can book from KSRTC website (http://www.ksrtc.in/oprs-web/) as well, but since ours was a sudden plan, so KSRTC tickets were already pre-booked.
Bangalore to Coorg is an overnight journey (approx. 6 to 8 hours) and hence on 14th Jan 2016 (Thursday) we boarded the bus for the most prescribed journey at that particular point in time. Coorg hosts a variety of beautiful resorts, but we instead booked a homestay to keep the authenticity and originality of our trip going.
Where To Stay In, When In Coorg?
The bus dropped us at Madikeri bus stop at 5:30 am sharp, it was cold, dark and beautiful. Mr. Kishore the owner of our homestay came to pick us up in a white van, he came out as an extremely kind and sweet chap. The homestay was just a 3 km drive from the bus stop and en route we traveled towards the steep ascending road with small bungalows passing by, and lush green surroundings. My dream was slowly converting into a reality. I could now clearly hear the chirping of birds, feel the cold breeze caressing my skin and absolutely no sound of traffic.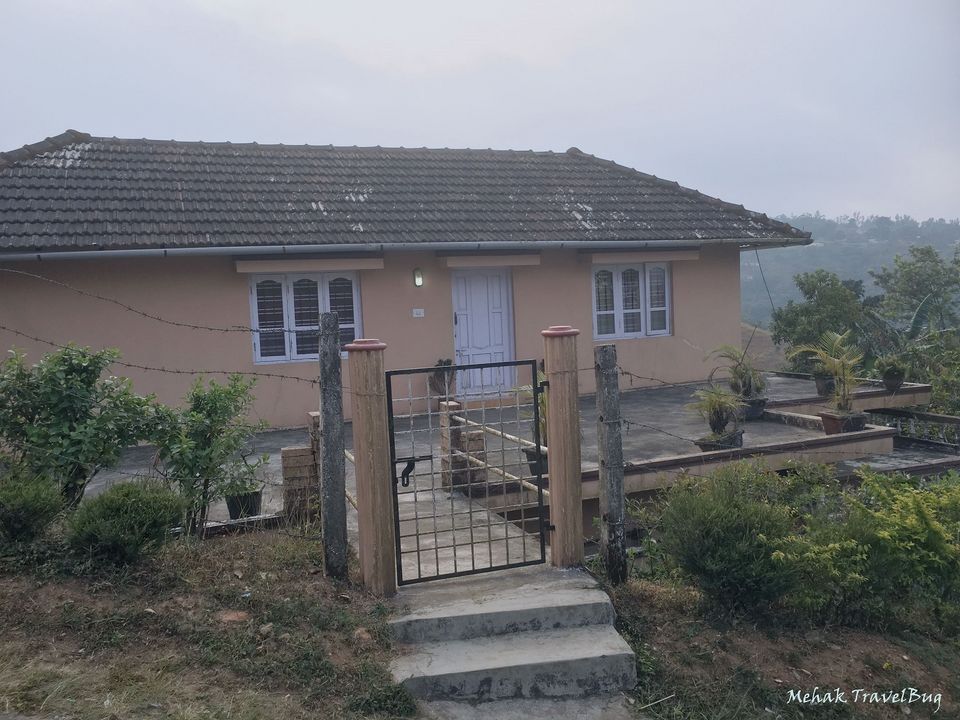 The destination was located up the hill and came out more like beautiful a portrait. There stood a perfect 1 BHK with a small verandah enclosed by a small gate. The view from the house was picturesque, a true natural beauty. Basically, the reality started getting better than the dream! The booking included Breakfast to go with and a finger licking one. We were pumped up to wander in this city, especially I even planned an early morning walk up the lane to compensate for the uphill treadmill cardio which I usually practice in the gym.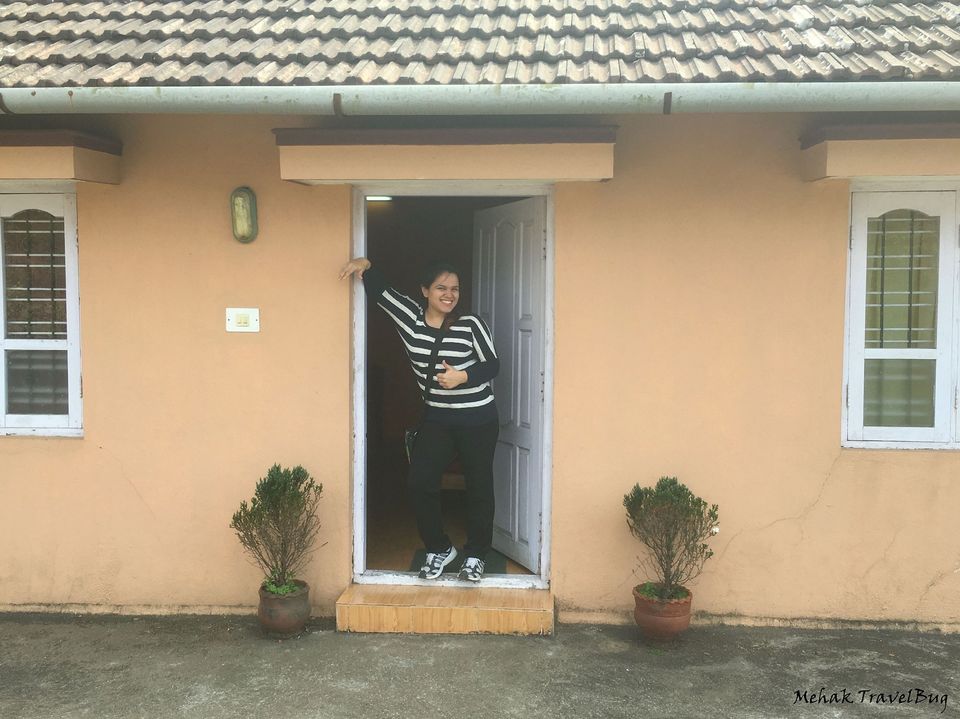 And when we entered our little habitat in Coorg, it was just PERFECT, something which rightly fits the mood, the weather and everything one can think one. All motivated we entered the bedroom, it was so cozy that we all collapsed and maintained this solitude for another 4 hours! What a start to a holiday "SLEEP"!
Authentic Dish Of Coorg For Breakfast
Finally, we woke up to eat the most sumptuous authentic dish of Coorg homemade by Mr. Kishore's wife named "Kadambattu" along with Coorg special "Curry". "Kadambattu" are steamed rice dumplings, when mixed with curry, it melts in your mouth and transmits "Yummy" signals through the neurons to the brain and rest of the body. The idea was and will always be to travel to different places and merge within like their own. That is what draws a fine line between a traveler and a tourist.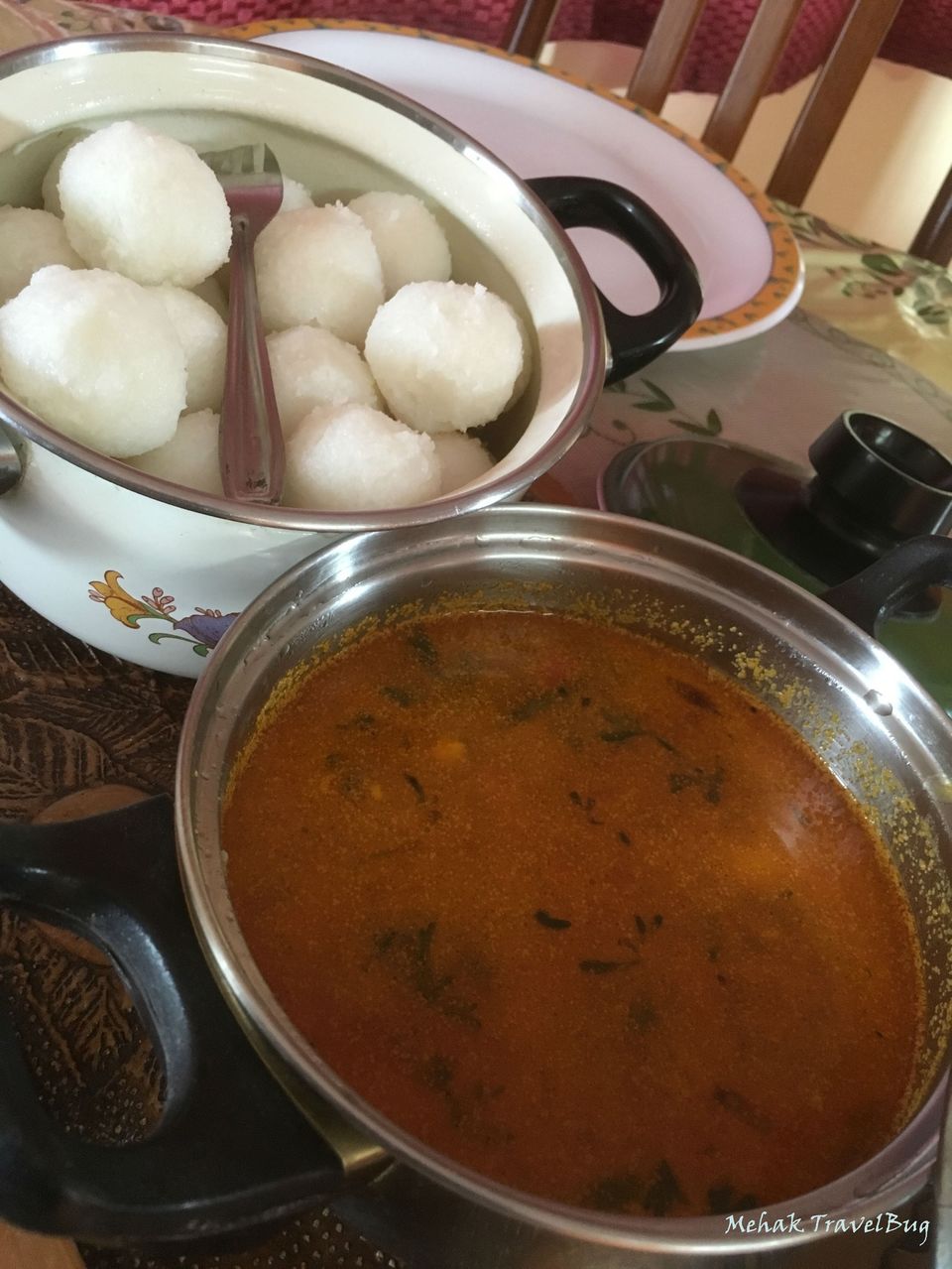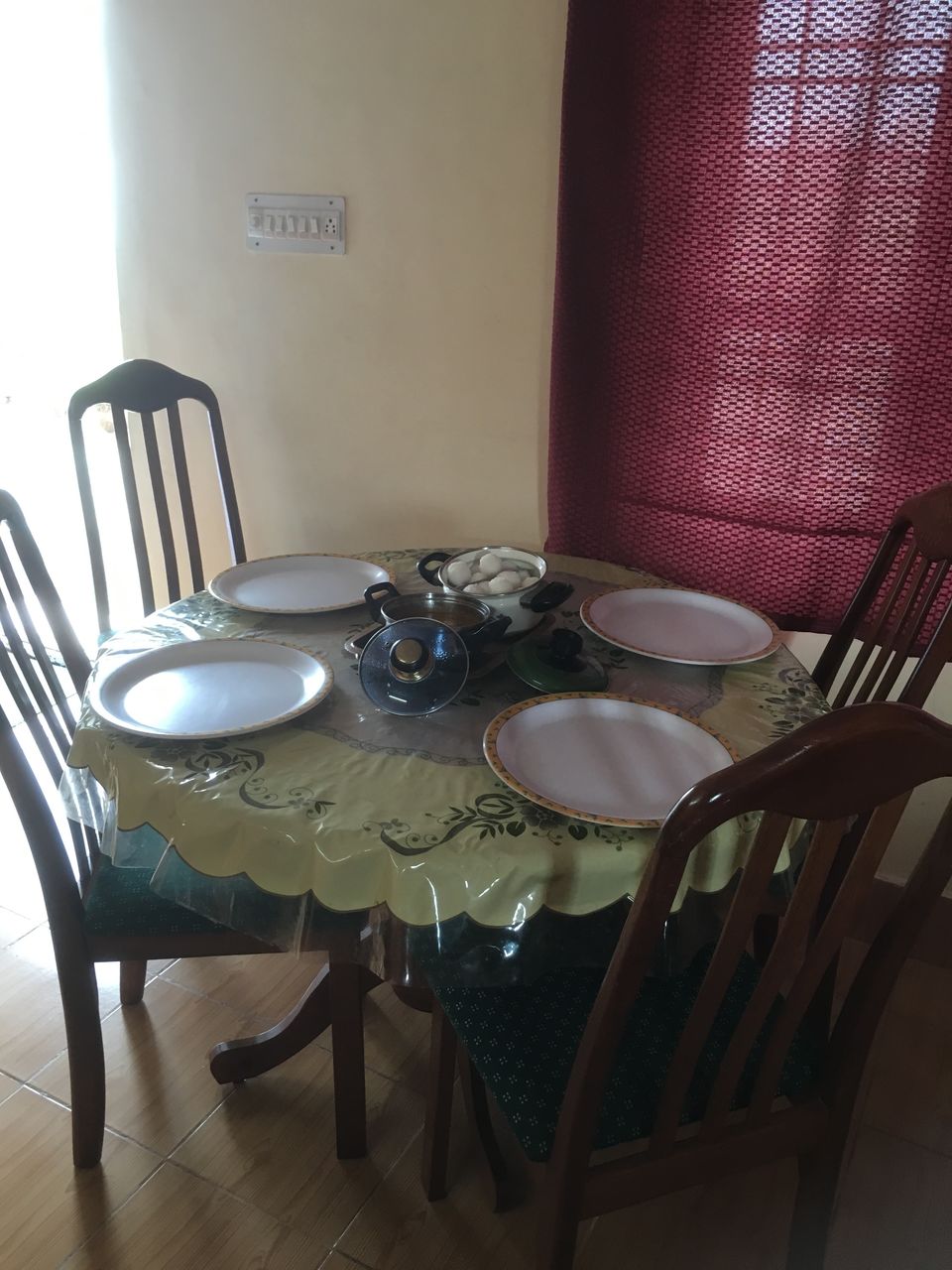 After the exotic feeding, we started our voyage in Coorg and the entire journey was impeccably relieving, as if we were in some "Travel Spa".
I will be covering a lot of places in this write-up like Nisargdama, Golden Temple Monastery, Abbey Falls, Raja Seat etc. and not forget the rich spices and wine Coorg is famous for in the next write up shortly. Also, after scribbling each trip, I shall be giving the "Chronology" of the entire trip in few bullet points which will highlight the itinerary, place of stay, cost, contact of concerned person, the best source of transport to commute and much more to come. Till then stay tuned. :-)