This is not the first time I am travelling solo but it has been quite a long time since I have travelled solo and I decided to take a ride from Bangalore to Coorg during Pooja Holidays.
I had previously booked a dorm stay for 2 days in Zostel Coorg since it would be difficult to find better stay option in the last minute.
Day 1: I started from Bangalore with my bike at 5:00 am and I had a plan to reach Zostel by 11 since the check in was at 12:00 pm. As it was a holiday on Friday, I could cover first 100 kms in less than 2hrs and decided to have breakfast in Mandya. After a break of 30 mins I headed directly to Zostel hoping I would not have to take stop in between. But, the route I travelled Bangalore - Mandya - Yelwala - Siddapura was filled with beautiful landscapes such that I had to take pitstops in between to enjoy them.
The route goes inside the forest area of Malware and it such a relief to see trees on either side of the road from the hectic traffic life in Bangalore. Once you cross the forest Checkpost towards Siddapura, you are greeted by the even beautiful coffee estates on the sides and the climate is so perfect you feel like stopping in between and get a good sleep.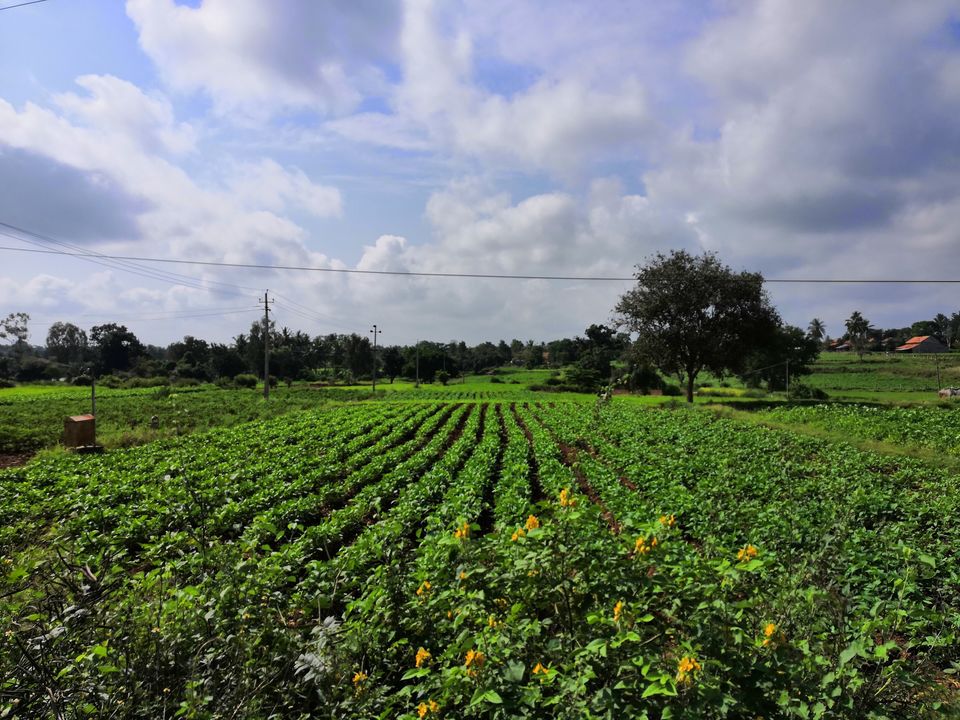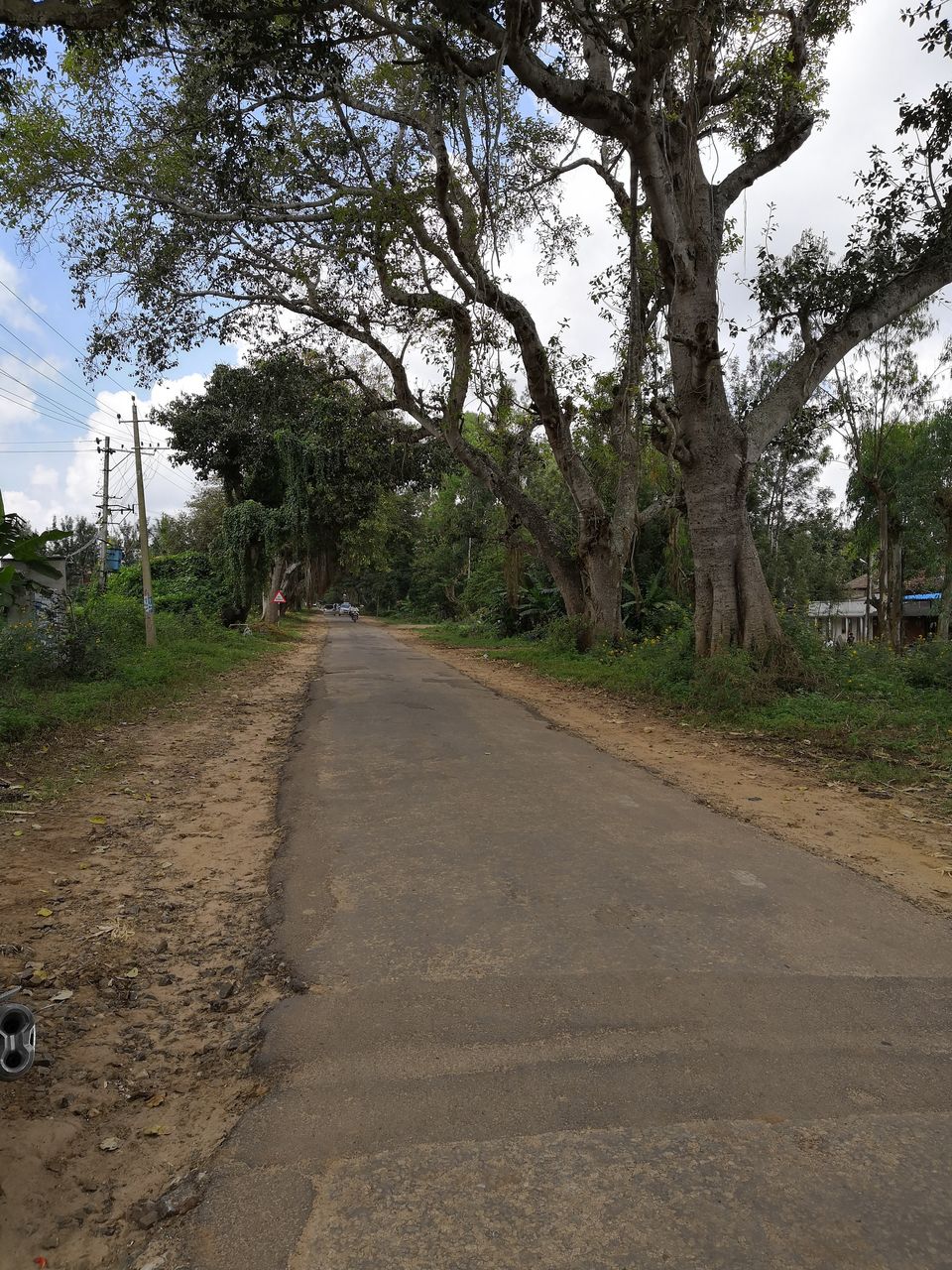 The route goes inside the forest area of Malware and it such a relief to see trees on either side of the road from the hectic traffic life in Bangalore. Once you cross the forest Checkpost towards Siddapura, you are greeted by the even beautiful coffee estates on the sides and the climate is so perfect you feel like stopping in between and get a good sleep.
After a long 5 hrs ride with short breaks in between I landed to this beautiful hostel which is situated inside a coffee estate. Seeing this building took me back to my childhood and it looked similar to the houses of pervious generation. They have maintained it pretty week and the first thing that struck me was the ambience. It was so peaceful and you could barely hear any road noise and all that you listen to are the chatter from the people around and birds chirping. This is a place which I would definitely visit again and again.
The check in process was simple and the manager Ankit was pretty warm welcoming. I could see only few people in the hostel at the time of check in and as per manager, the hostel is booked full for the weekend. The room was pretty neat and the staff are really helpful. There is a hidden gem for this hostel and that is the Attic area upstairs. You have large bed, indoor games and books to spend time with friends or be yourself. There is a cook who cooks Breakfast, lunch and dinner and the menu is fixed for each day.
Since I was tired from a long ride, I decided to take a nap and after two hours when I woke up, it had already started raining and I thought my day is ruined and I had nothing do. When I stepped out, I saw a bunch of people chatting and all I had to do is to go there and introduce myself. There were couples, solo female and male travellers and it was a pleasure to interact with them and talk about variety of topics. Since it was raining, we decided to settle in the hostel with the available indoor games and the day passed so quickly that I didn't even notice the sun going down and it becoming dark.
Meanwhile, I had already acquainted with couple of guys and we were discussing how to spend the day 2 and which all place to visit. It was already night and the remaining people in the hostel had returned/checked in by then. The best thing about staying in hostel is to meet different kinds of people and getting out of your comfort zone of group trip. The night was spent along with other guests by playing music and indoor games. I had decided to cover maximum attraction on day 2 therefore, I hit the bed at 12:00 am in order to start my day at least by 8:00 am.
Day 2: I woke up at 7:00 am and got ready by 8:00 am to explore most of the Coorg. I had breakfast in a nearby restaurant and set off to Dubare Elephant Camp. On the way I tagged along a couple from the hostel who also headed to the same place. We reached there by 9:00 am and it was starting to get crowded. We kept the bikes in parking area and stood in the queue for the boat ride to the other side of the camp where we can see elephants being bathed and fed. The ride cost you Rs.50/- and another Rs. 100/- (More for foreigners) if you want to bathe the elephants. There are elephants of all sizes from a baby elephant to really old one.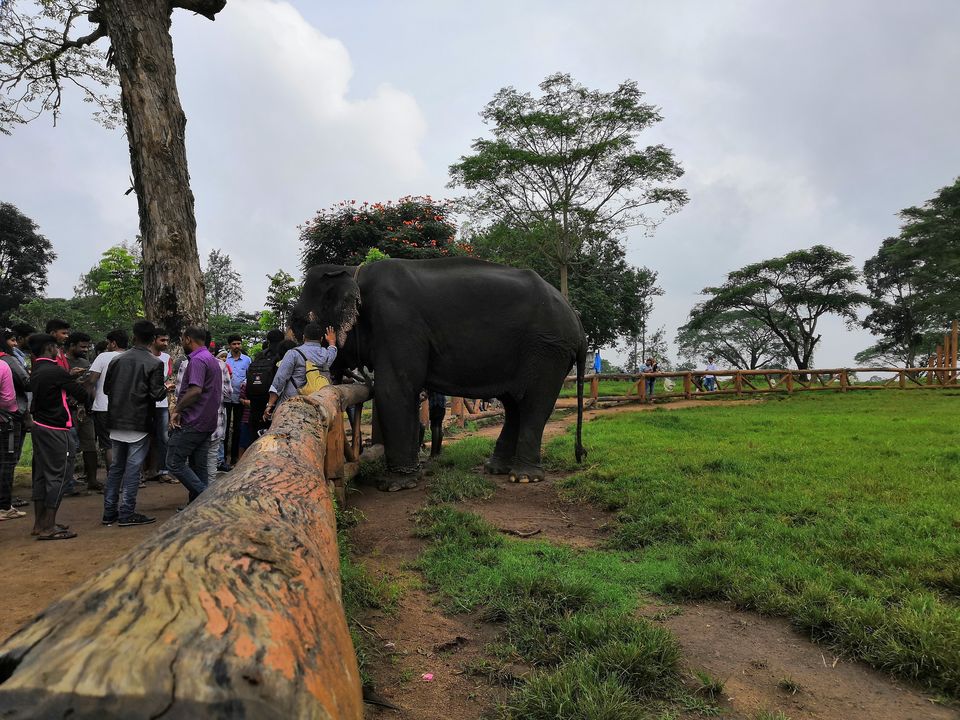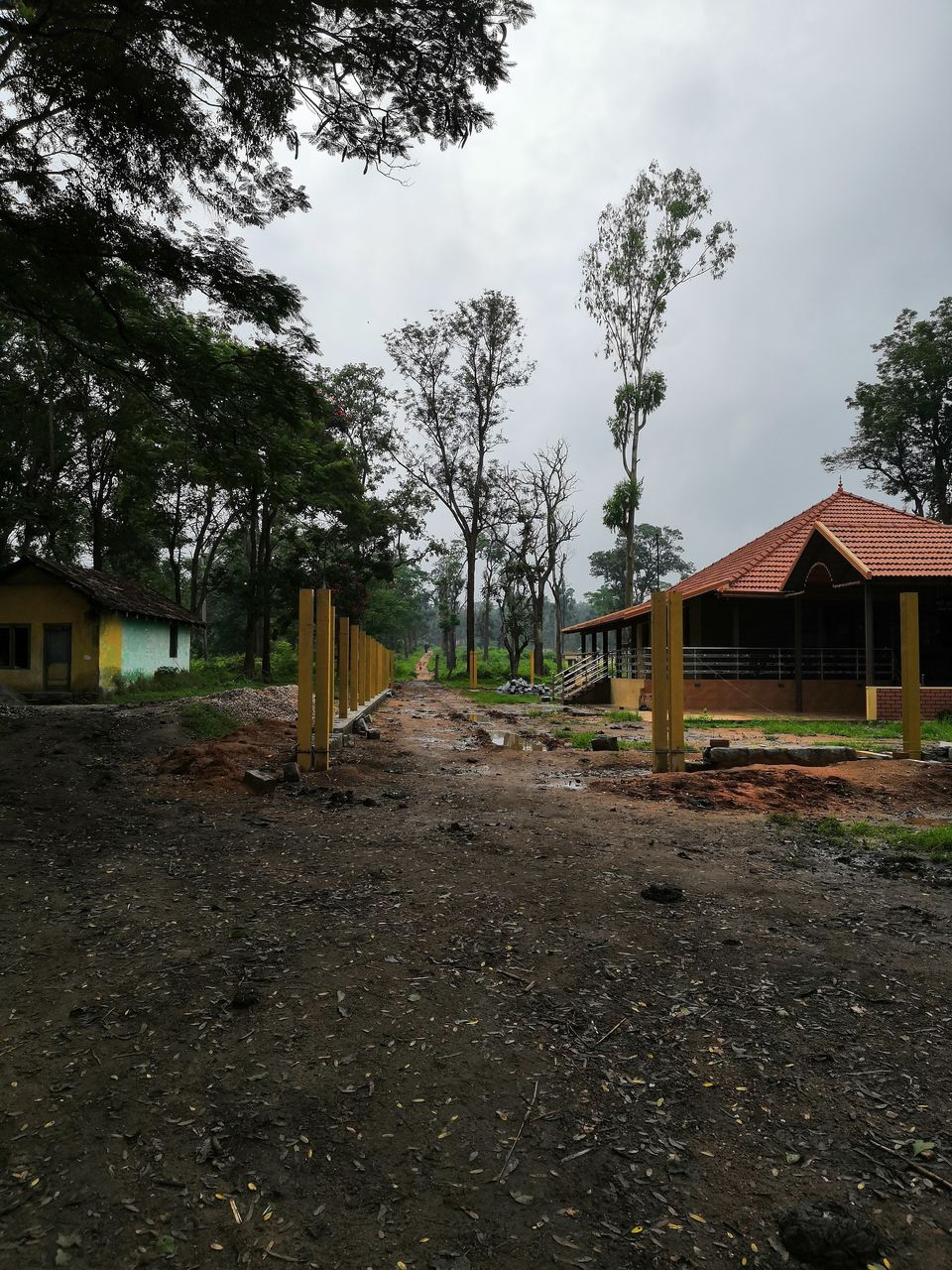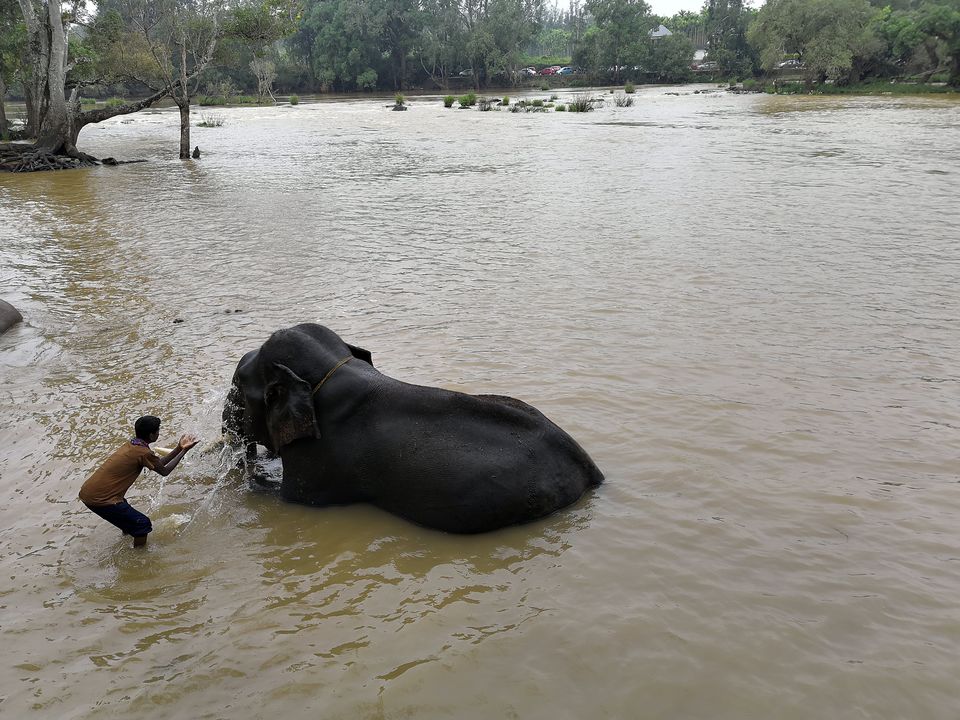 After spending some time with the elephants we headed to a not so popular nearby dam named Chikilihole dam. The dam is just around 7 kms from the elephant camp and it was not a detour. So we reached the place and I was really awestruck to see the landscape ahead of the small dam. The view is beautiful and the water is still. There is no entry fee to this place and you have to pass a Checkpost where the guard will pass some moral comments if you are accompanied with a girl (Typical Indian Stuffs). You can walk down to the water as there is no one to restrict you but there are signboards of crocodile appearances. So be careful when you wander in the side of the water.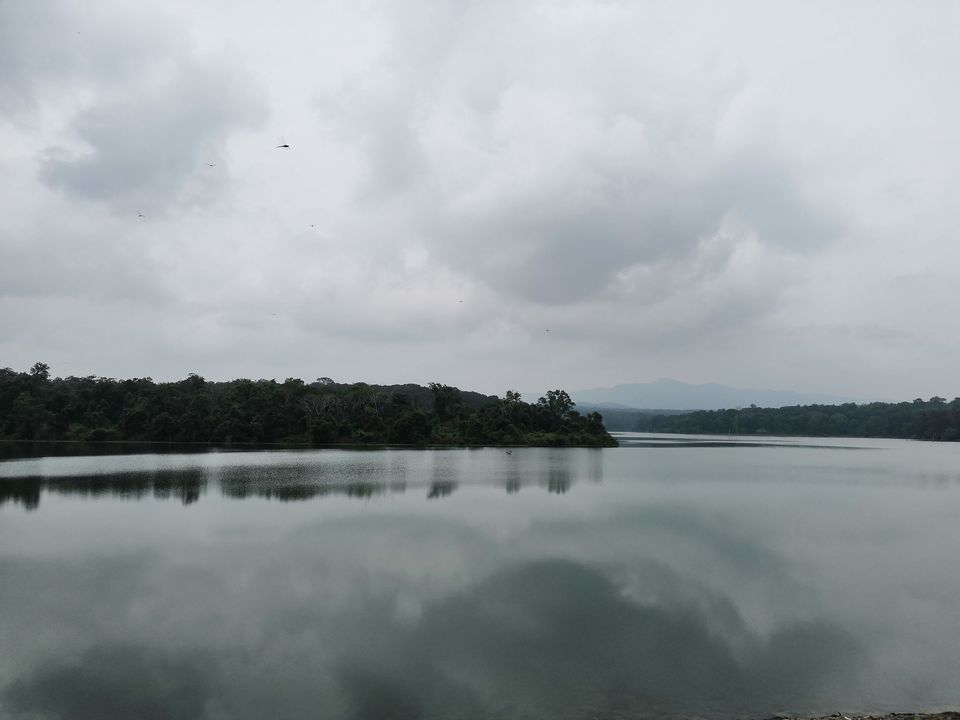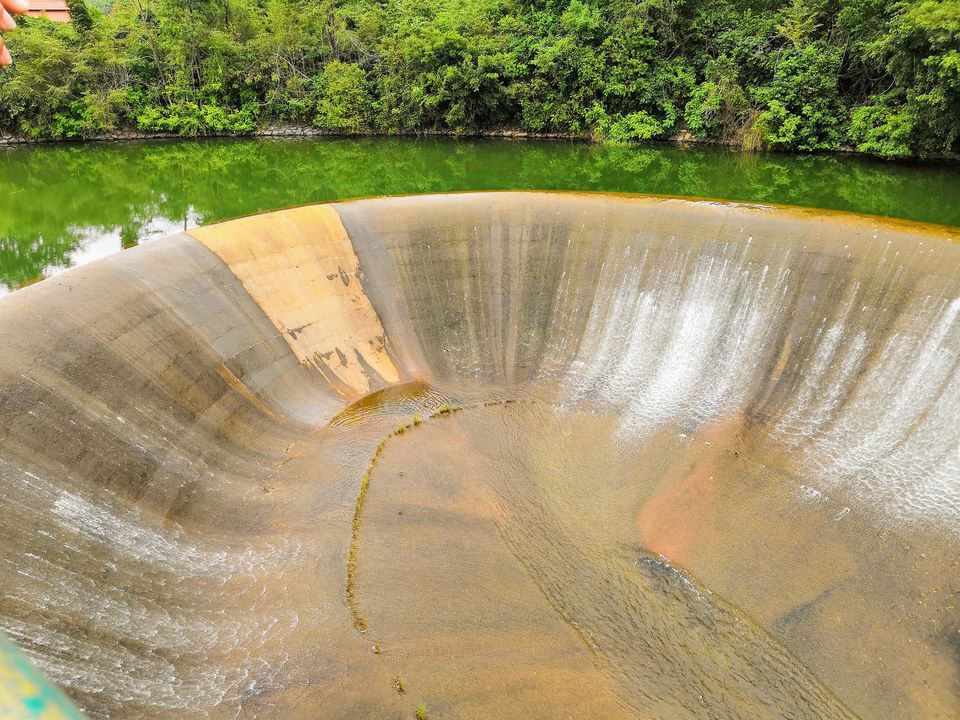 After spending some time in the dam, we headed to the famous Namdroling Monastery. It was noon and it was hot during the day. When we reached the place, it was already crowded which was a let down for me as I preferred a bit less crowd always. We went inside and sat for 15 mins before heading to Madikeri. On the way we had lunch at a local restaurant.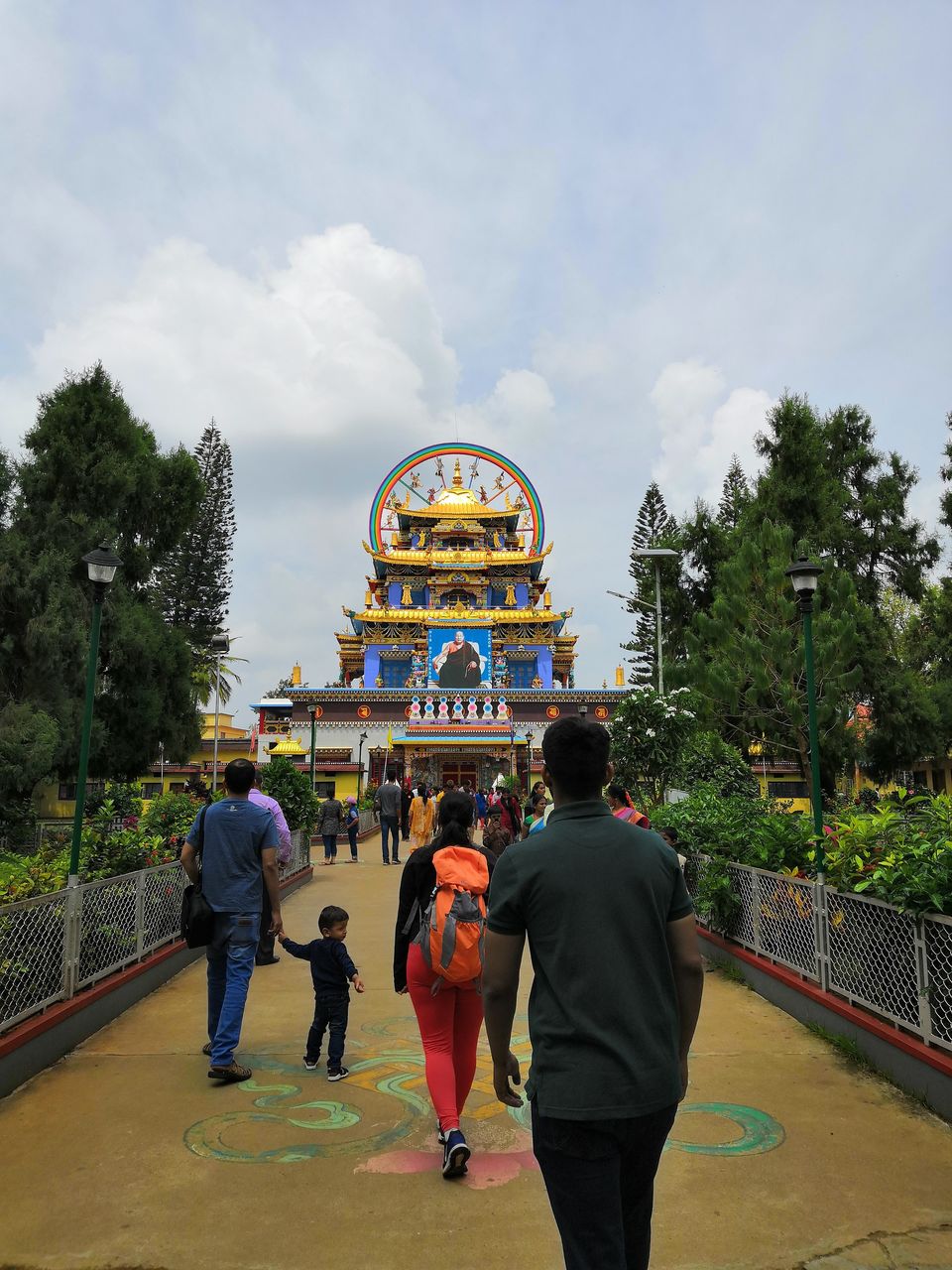 After having lunch we reached Abbey falls after 40 mins ride. The ride was wonderful till we reached Madikeri town and the way to Abbey Falls is pretty damaged and when you reach the fall parking space, you barely see any road. Enjoy the minor off road over there. There is parking fee for all vehicles but no entry fee. You have to walk down quite a lot of steps inside the thick forest to reach the falls. The fall itself is not huge but it is beautiful. There was sufficient water during this time and it was crowded as any other popular place in Coorg. Spending too much time was not possible and we headed back.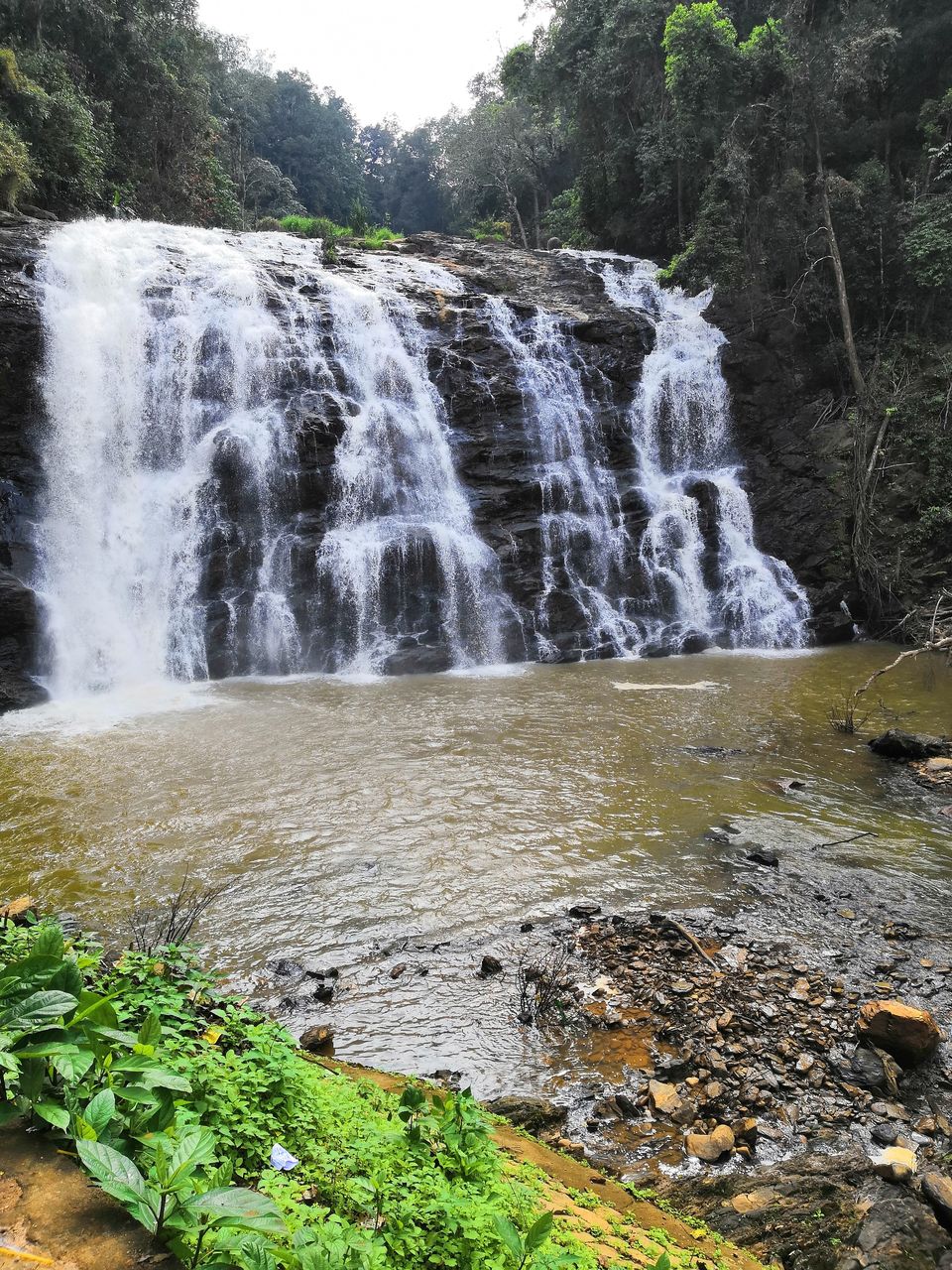 The next destination and the final for the day was Raja Seat. It is near to the town and it started raining once we reached there. There is a maintenance fee of Rs.5/- to enter the garden and the garden itself is well maintained. There is a view point at the end where you can see Madikeri down and the roads that leads to the town. Once the rain stopped, fog started coming up and it was beautiful ambience altogether. We clicked some pictures in that weather and it was almost evening and time to head back to hostel as it was a long and tiring day for us.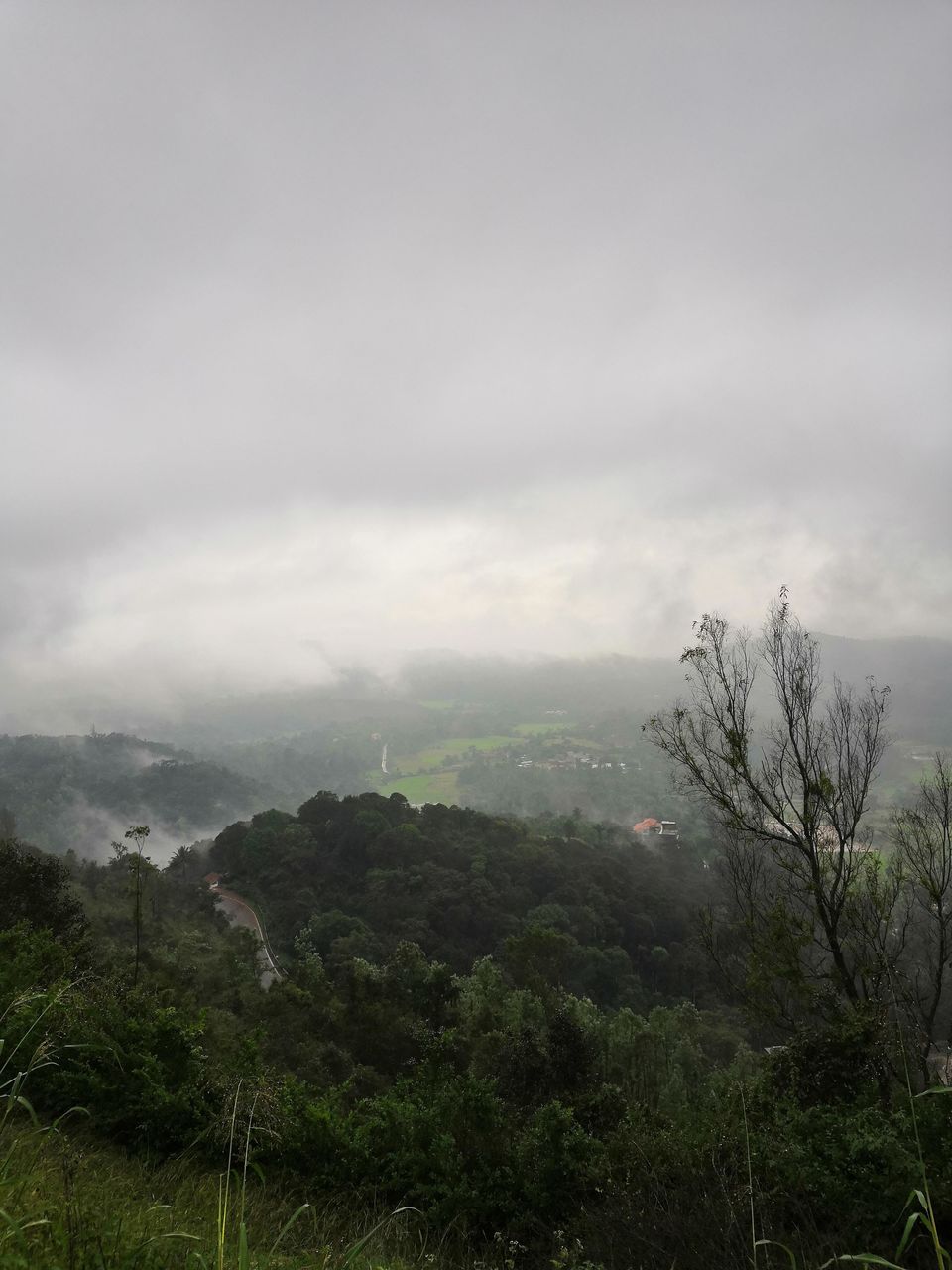 We bought some homemade chocolates from the store in the town and headed back to the hostel. It was already dark when we reached back and the hostel manager had arranged for the bonfire since it was cold due to the evening rain. Its a different feeling to sip a beer in front of the fire in that cold weather. There were new faces in the hostel and time passed in getting to know them and we had group activities to top it off.
Day 3: This day was the final one and I had already decided to have a great sleep and not to travel anywhere on this day. I woke up late and checked out as 10:00 am is the checkout time. I started to Bangalore by 11:00 am and I knew I had to reach Bangalore early to avoid the ever famous traffic. Without taking much break this time, I headed back with a continuous ride for 4 hrs and It was 5 pm in the evening when I reached back.
This is my first Trip in Tripoto and I hope there would be many more in future.
Thank you
Frequent searches leading to this page:-
coorg ooty munnar tour packages, coorg ooty tour packages, coorg packages, coorg tour cost, coorg tour package