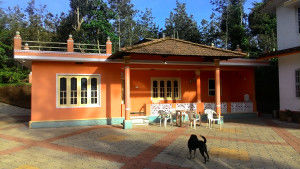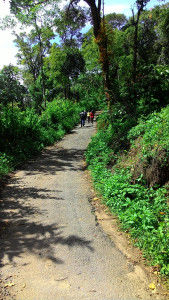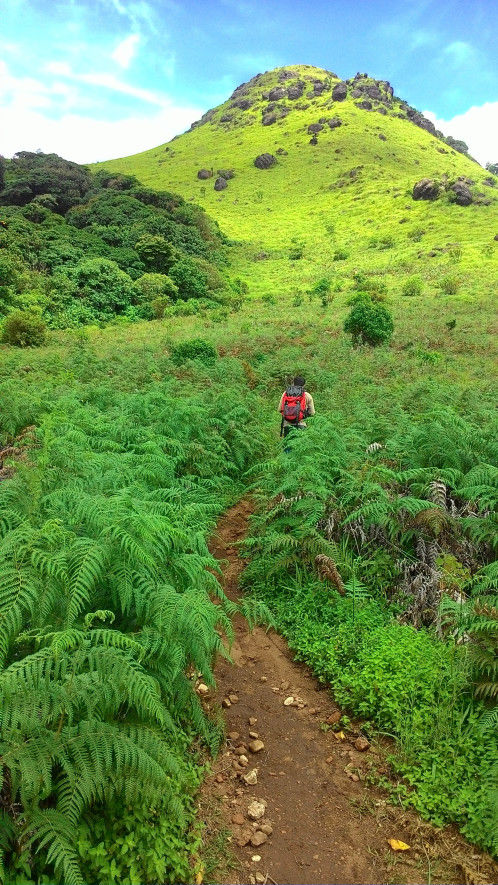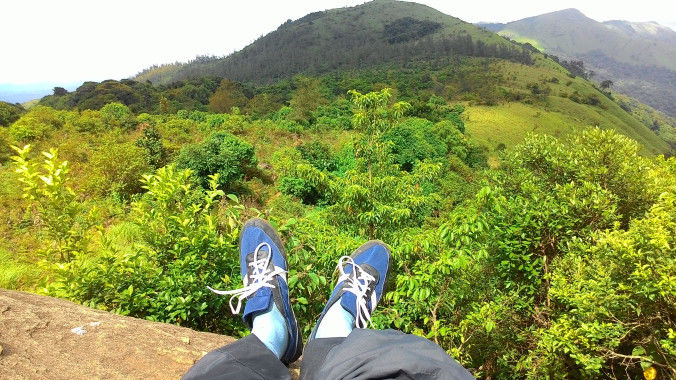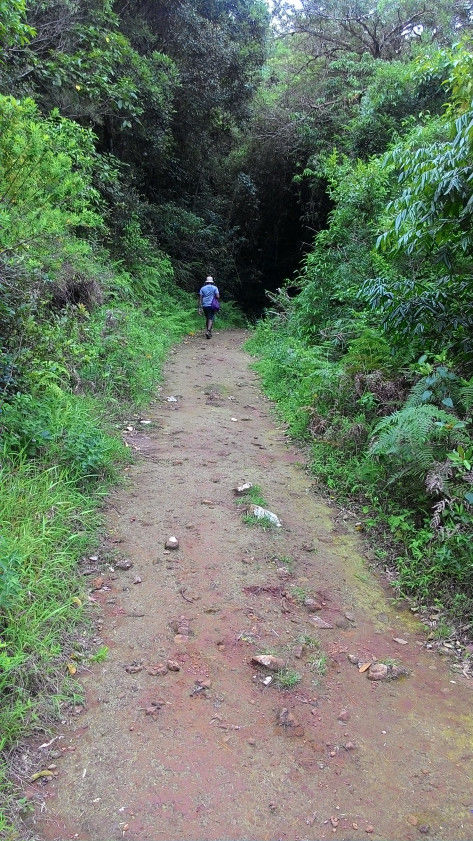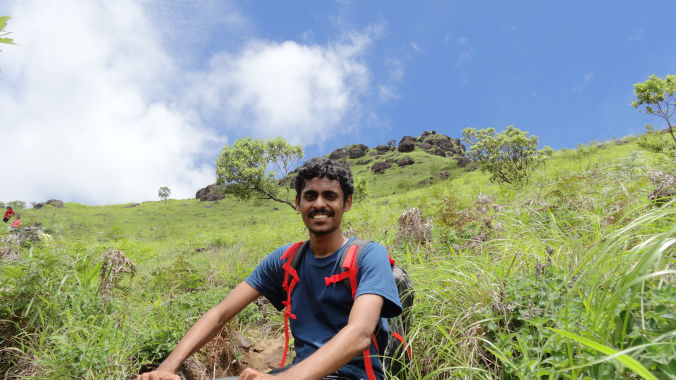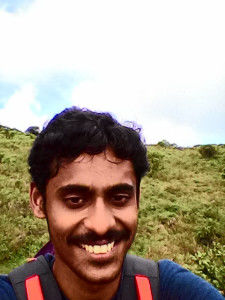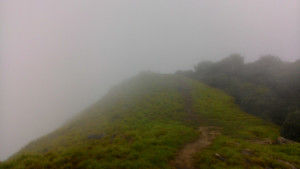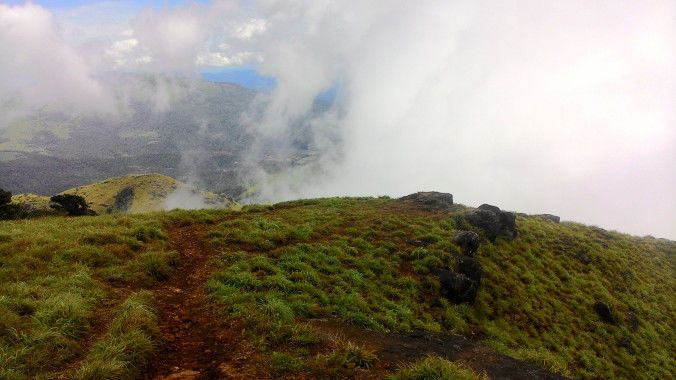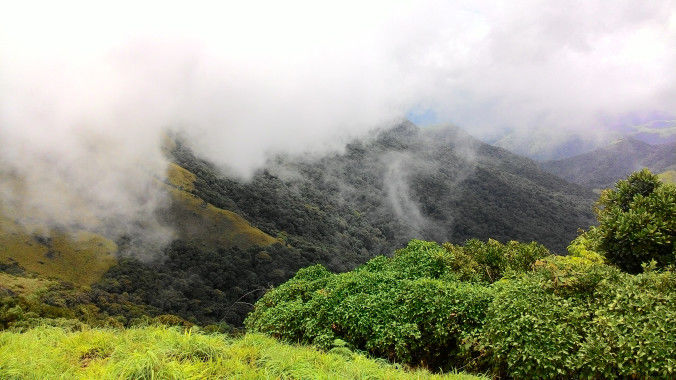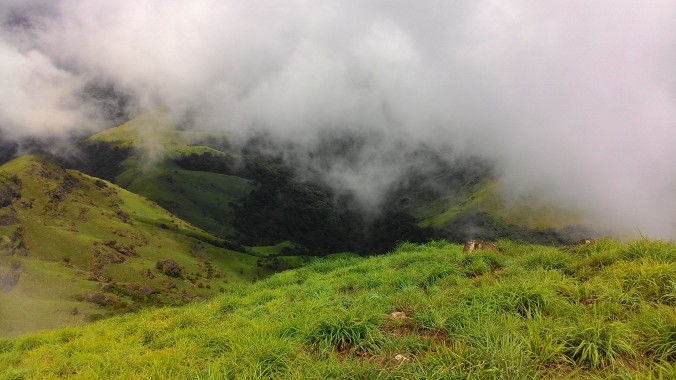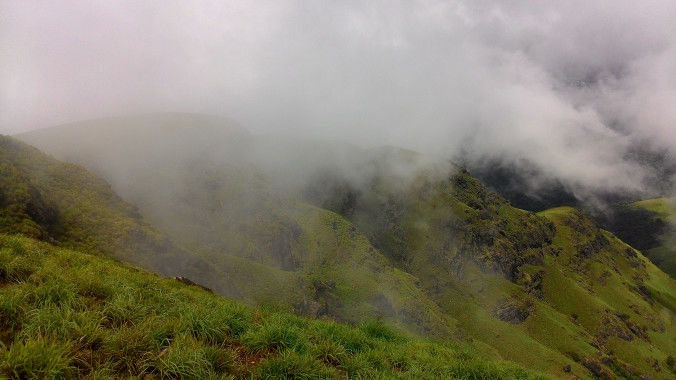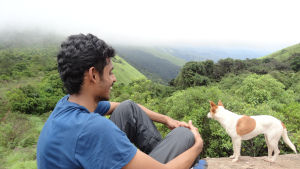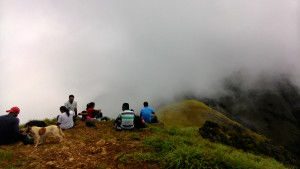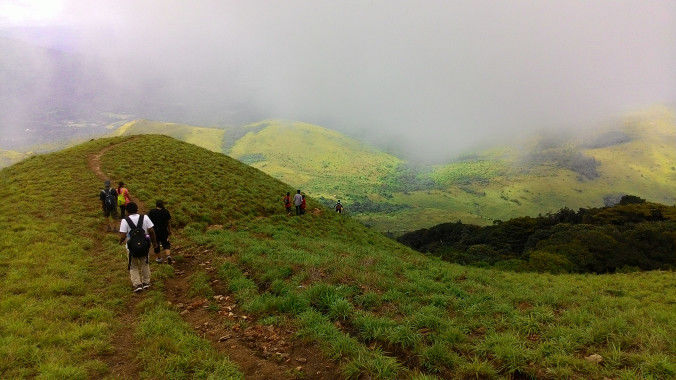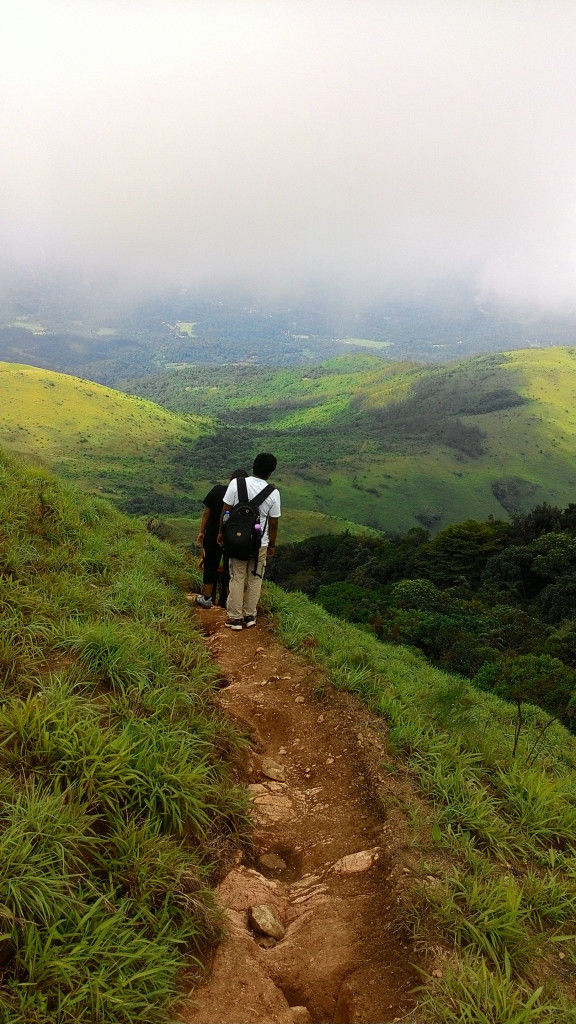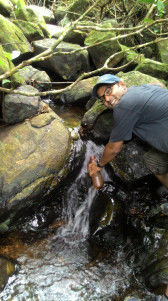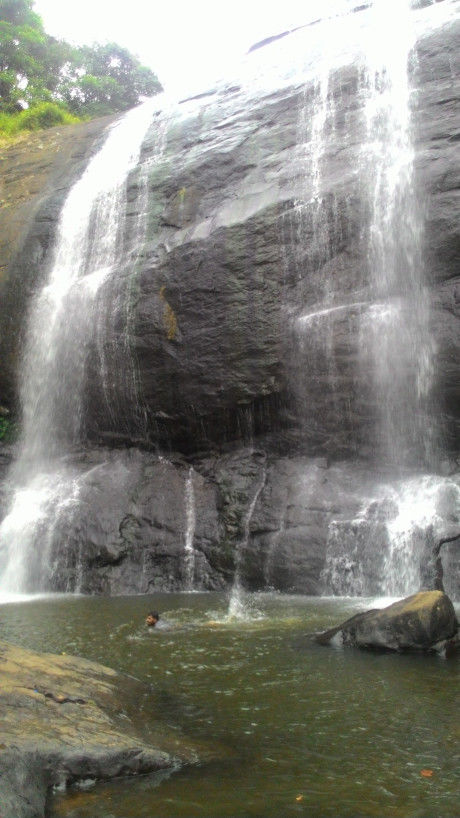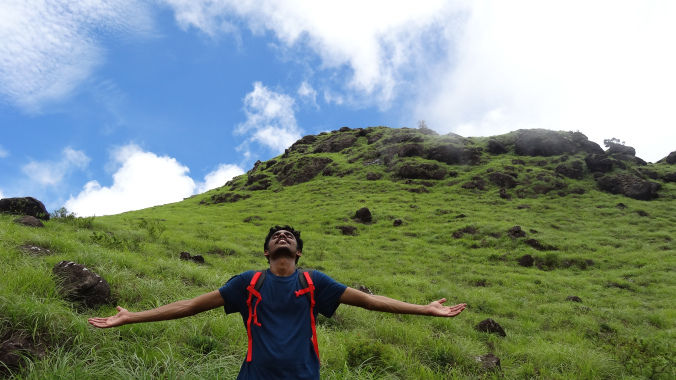 Tadiandamol is the second largest peak in Karnataka located in the coorg district and is a part of the Western Ghats. A quick introduction on BMC – Bangalore Mountaineering Club (BMC) organises treks in and around Bangalore. You can either register as a group or like in my case, as an individual. They facilitate the trek by providing Accommodation, food and Guide for a fee. I had registered with BMC just 2 days prior to the trek.
We started our journey to Coorg on a Friday night. We were around 25 people comprising of groups of friends, couples and few loners like me. We were accompanied by two guides who seemed friendly right from the start. They were freelancers who worked for BMC on the weekends and had a different job during the week.
BMC had booked 2 tempo travellers for us and the journey was fairly comfortable for me, after having endured SETC bus travels. We reached our Accommodation by around 4.30 in the morning. It was a 'home stay' with separate rooms for Boys and Girls which was pretty good. We had a sumptuous breakfast comprising of Buns, Kesari and Upma/Kichadi. Going alone meant that I had the opportunity to interact with many people. Though, initially I was apprehensive about mingling, many of them were very friendly that I built a good rapport with them.
It took us about 40-45 minutes to reach the trail's beginning. The initial phase of the trail was a paved road but with a little inclination to it. We walked for a few metres after which we stopped for a briefing and introduction. Each of us introduced ourselves, most of them were software engineers, couple of them were CAs and I was the only student. The guide then gave us a brief introduction to the Tadiandamol trek and the do's and don'ts. He kept on bragging about how this was one of the easiest treks around which put me down since I was looking for a challenge. So, I created one for myself. I decided not to drink water until I reach the peak.
We continued to trek in the road trail for about a km which was then followed by a narrower muddy trail with small rocks spewed here and there. There was not much inclination which made it easier for us to walk. We could see 3-4 peaks ahead of us in far distance and we were wondering which one of them we would be climbing. Just as I was walking along the trail, I felt an ant bite below my right knee. I bent over to find a small leech clinging onto me, I freaked out a little after which one of the guides plucked it out. Little did I know at that time that it was the first of many to follow. One of my fellow trekkers commented that leeches weren't entirely bad, they supposedly sucked out 'bad' blood and there is something called 'leech therapy' done in some places. I didn't feel too bad about leeches biting me after that. Perceptions do control how we live, don't they?
The trail became narrower after a few hundred metres with grass and shrubs on either side. We reached the mid-point of the trek in about 1.5 hours. We rested for a few minutes on a big boulder and enjoyed the scenic view around us. There were few peaks which were covered with grass and shrubs, whereas some had trees which gave it a different tinge of green colour to it. Overall, the different shades of green along with a blue sky was a scene that nobody could take their eyes off.
The trail went through a forest cover for a brief period. There were 2-3 small streams flowing across the mountain. Although the trail became a little steep in the last 2 kms, the breath-taking views around helped us to keep moving. The sun kept coming in and out which might have been due to the reason that we were very close to the clouds now.
The last km of the trek to the peak was laborious for me not majorly due to the fact the slope was fairly steep but because I had not drunk water until that time. A few stops and few gasps and I climbed atop the Tand peak. I couldn't stop grinning for a few seconds. It took us almost 3-3.5 hours to reach the peak. The view from the peak was disrupted by the clouds/mist moving around us. I had expected the peak to be very narrow, but it was a rather wide one. But even then, a slip here or there and it would have been a shortcut to the lowland.
I sat alone on one of the big rocks enjoying the view. It made me happy for no apparent reason, my problems seemed irrelevant. I wondered, Are we doing such things to escape the reality of life? No, If there is anything that can be called "real", it was amidst these mountains. The supposedly reality of life is nothing but the manifestation of the social construct we have built upon ourselves. The situations which seem beyond our control can be overcome if we question this social construct.
As Morpheus says, "What is real?"You can bend the spoon too
We had our packed lunch in the peak and laid down for sometime. Climbing down was trickier since it required more grip. It became cloudy after sometime that it seemed it would rain at anytime. After the initial steep slope, it was rather plain now and I virtually ran down the slope. By the time we reached the mid-point boulder, all of us had run out of water. So we went down to one of the streams and had a refreshing cold drink. One of the trekkers commented that it was like mineral water. God only knows how "mineral" water is made.
We reached the bottom at a fair pace and then proceeded towards the chellava falls near by. It was not a big falls compared to the ones I have visited before this. Nevertheless, a dip in the cold water after the tiring trek of almost of 7 hours was soothing. Towards one corner, we saw a bunch of very very big tadpoles which actually looked like fishes.
We came back to our homestay after that and had a chat sharing our previous adventurous experiences. It occurred to me how lazy and unadventurous I had been till now. We had a sumptuous dinner of chappathi, chicken and rice which we gobbled down happily. After a much deserved night's sleep, we started back to Bangalore, back to "reality."By late Saturday afternoon, we reached Bangalore and bid farewell to each other. It was amazing how we had bonded with each other.I felt content. It was a weekend that was well spent. Looking forward to more such experiences and sharing them.
This trip was originally published on GET LOST TO FIND YOU.
Frequent Searches Leading To This Page:-
Road Trip to coorg, Coorg Trip From Bangalore, A Road Trip From Bangalore to Coorg, Coorg Road Trip with Your Family, Mysore Coorg Ooty Road Trip, forest valley holidays coorg, places to visit while going to coorg from bangalore, hotels in coorg with good view, hotel evolve coorg, coorg travel guide blog