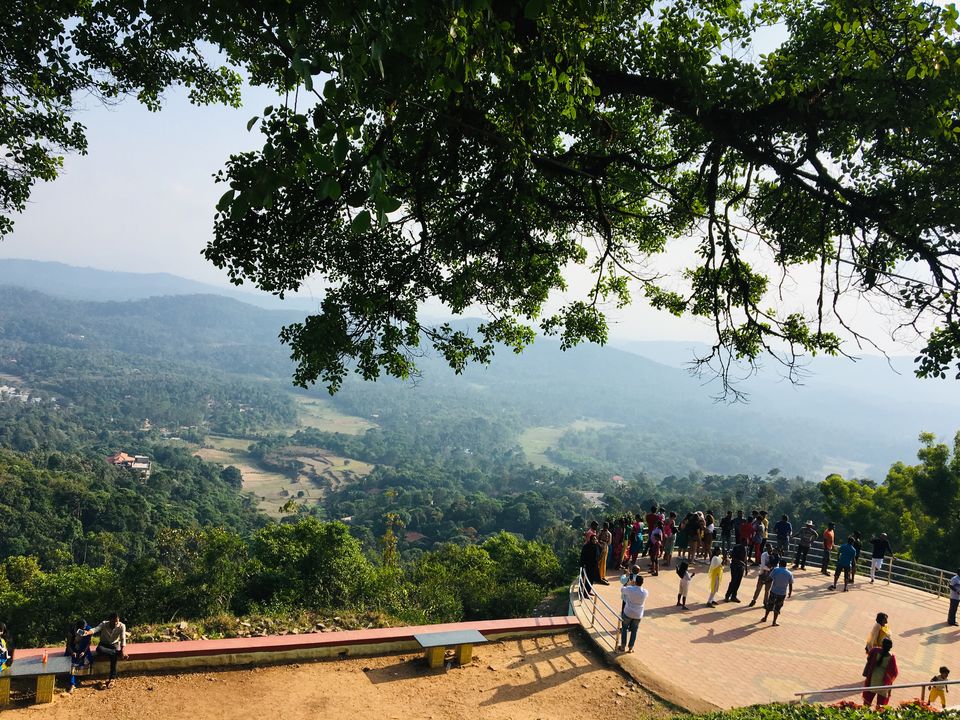 This was my second visit to Bangalore since last year. With my elder brother there, more reason to explore down south. This time we planned out for a weekend getaway to Coorg, more precisely, Madikeri. We started from Bangalore on 19.04.2019 0800 hours in a hired cab. It was a family trip. The weather was not so Bangalorean in April. The road to Coorg via Mysore was not easy. Too much traffic along the way being a long weekend. Thanks to the polling day (18.04.2019) and Good Friday (19.04.2019).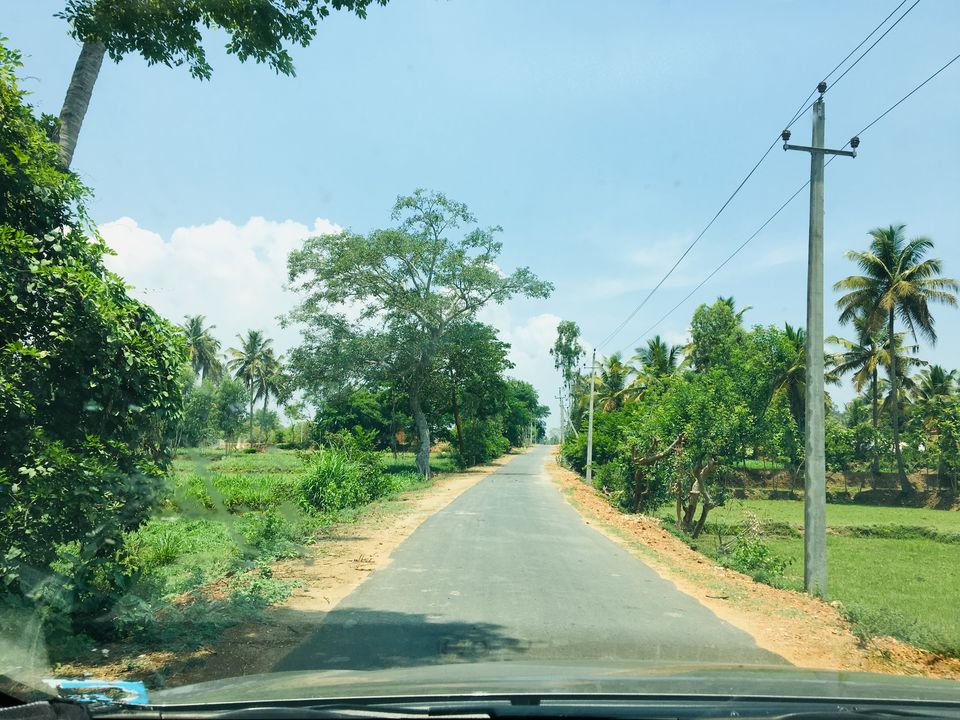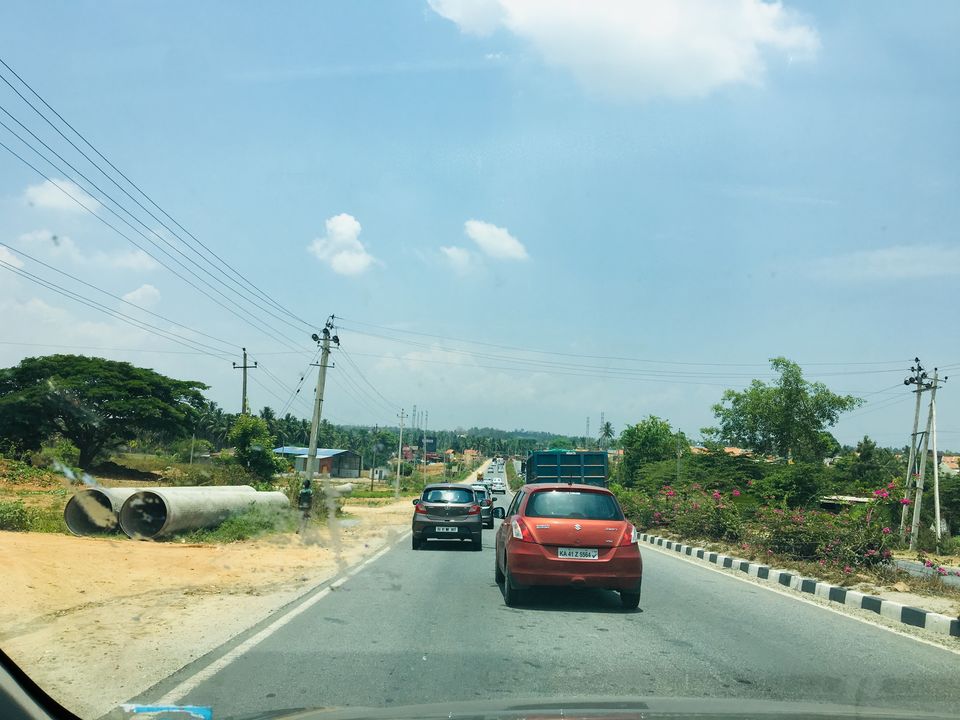 Our first stop along the way was Namdroling Monastery. This is the third monastery I have visited so far (Dehradun, Mcleodganj) and I must say it is the best so far with full of magnificence, formidable statues and the flow of cold winds leading to jingling of wind chimes and the flow of positivity through Tibetian flags. Indeed, a peaceful experience.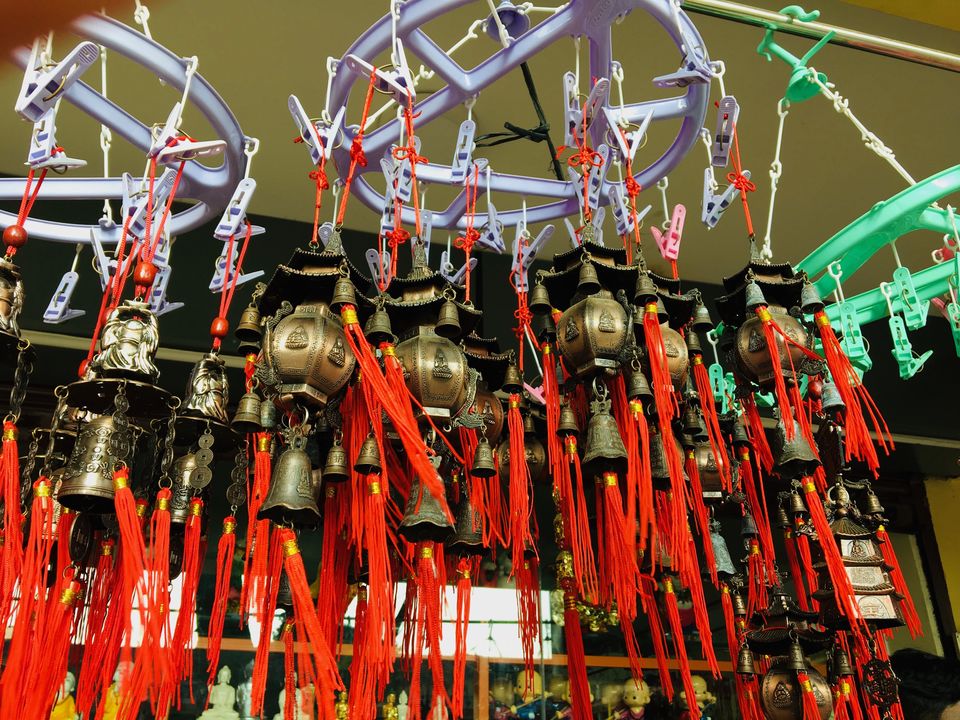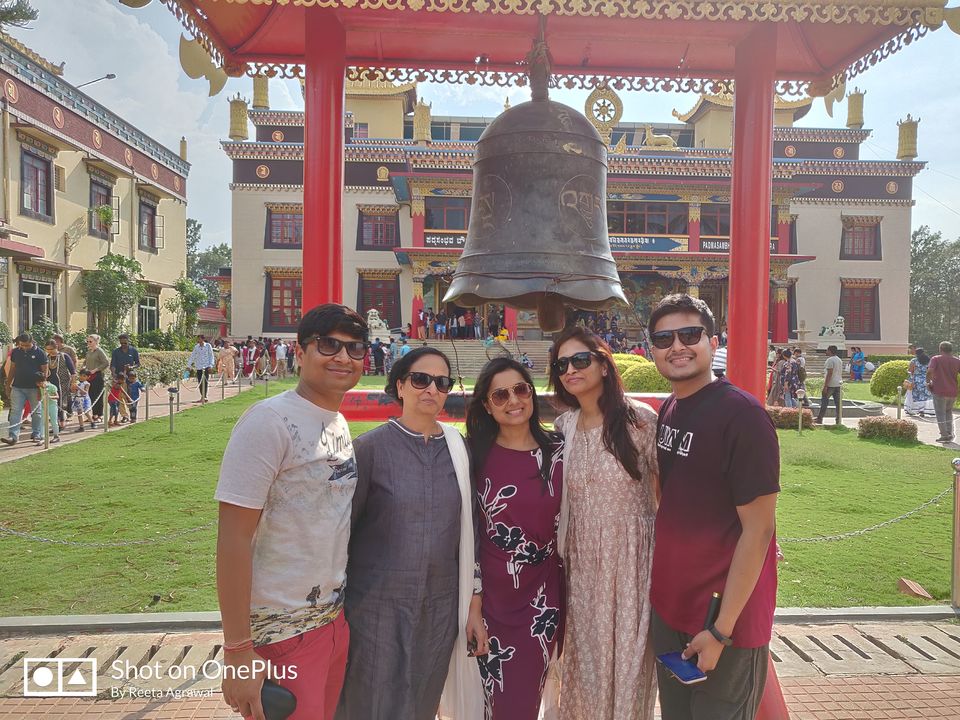 After a while we started our journey again to our home stay at Coorg Tent House in Madikeri. There was a complete silence when we reached the place. The voices of us laughing, shouting was enthralling. As soon as we get settled in the home stay, we asked our host for little tea party. Although the tent was not so luxurious, but the sheer possibility of living in the lap of nature makes everything forgettable.
Beware: before coming always confirm regarding the dinner from your host, otherwise you need to go to again downtown just for dinner and that too closes at 2100 hours. I still remember going inside Dominos while the delivery boy informs us regarding the finishing of the stalks. Yeah!! I had the same expression.
Next day, early morning I glanced through my tent house in sleep, early at 0600 hours. The scenic view couldn't keep me sleepy anymore, I rushed outside to only see fog everywhere. It was cold outside in the summer. Weather of Madikeri shifts a lot the whole day. In mornings, it is colder, but during afternoon, it is oven hot in summer, the reason, why, it is known as Scotland of India, I guess.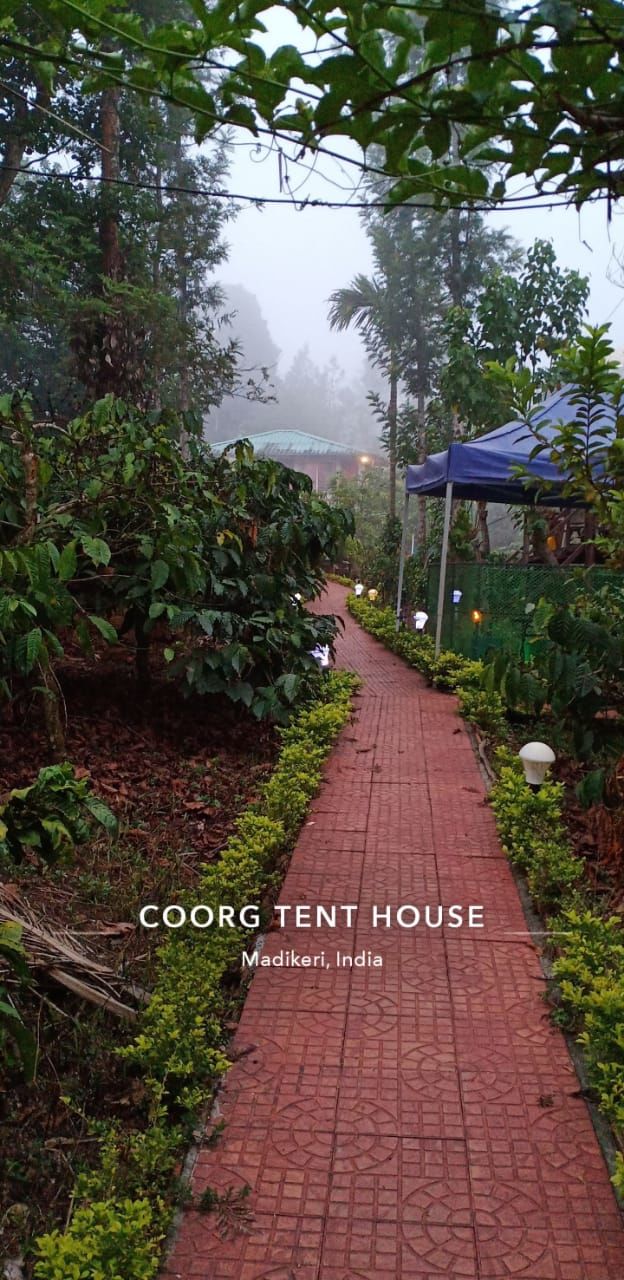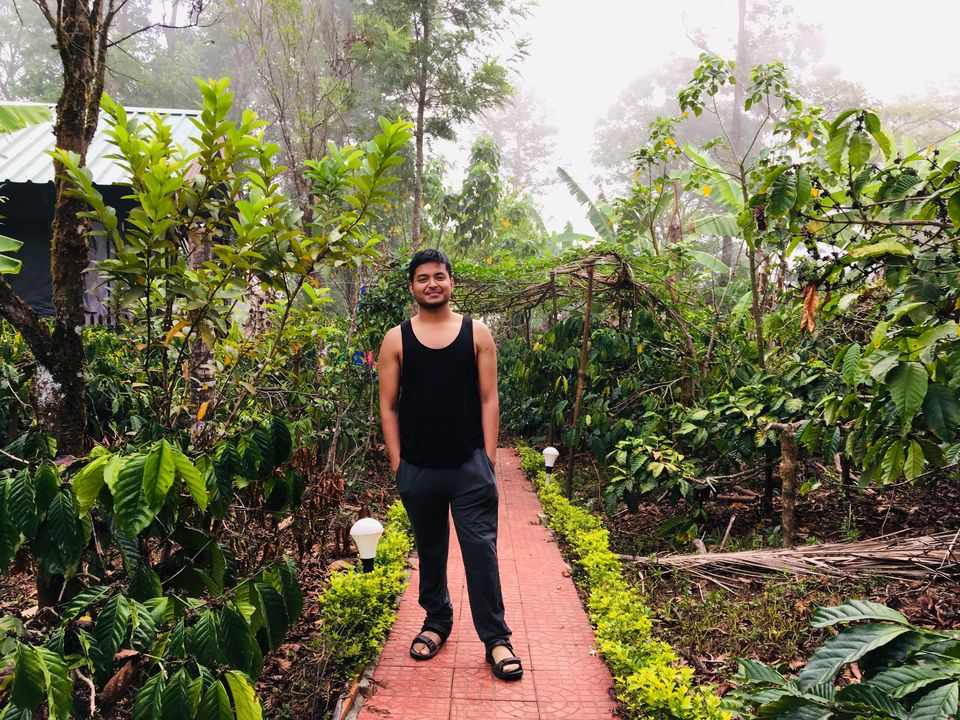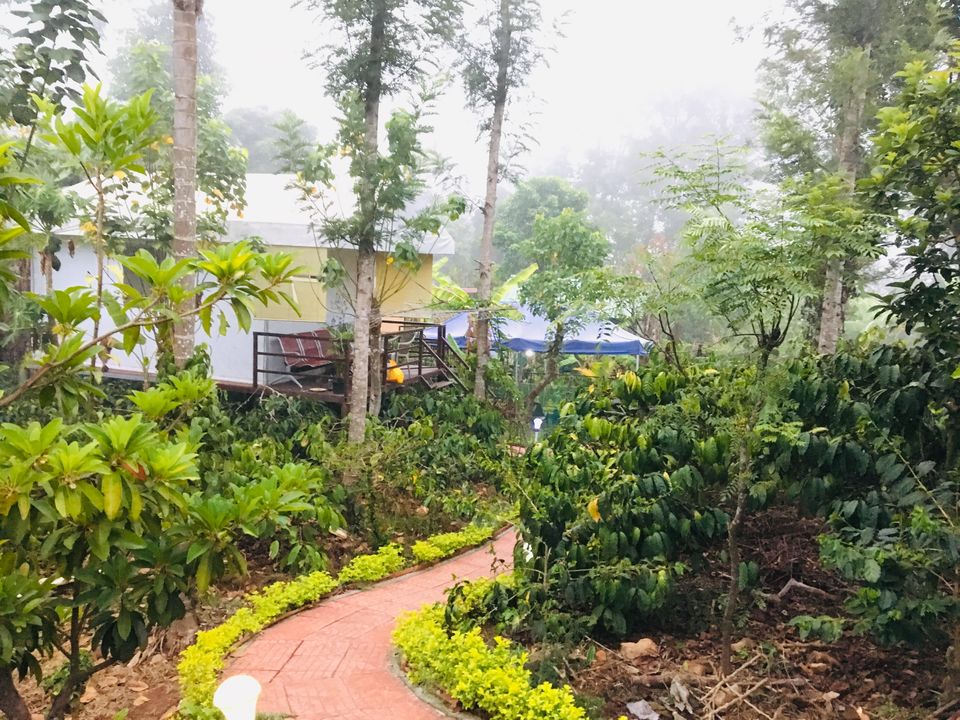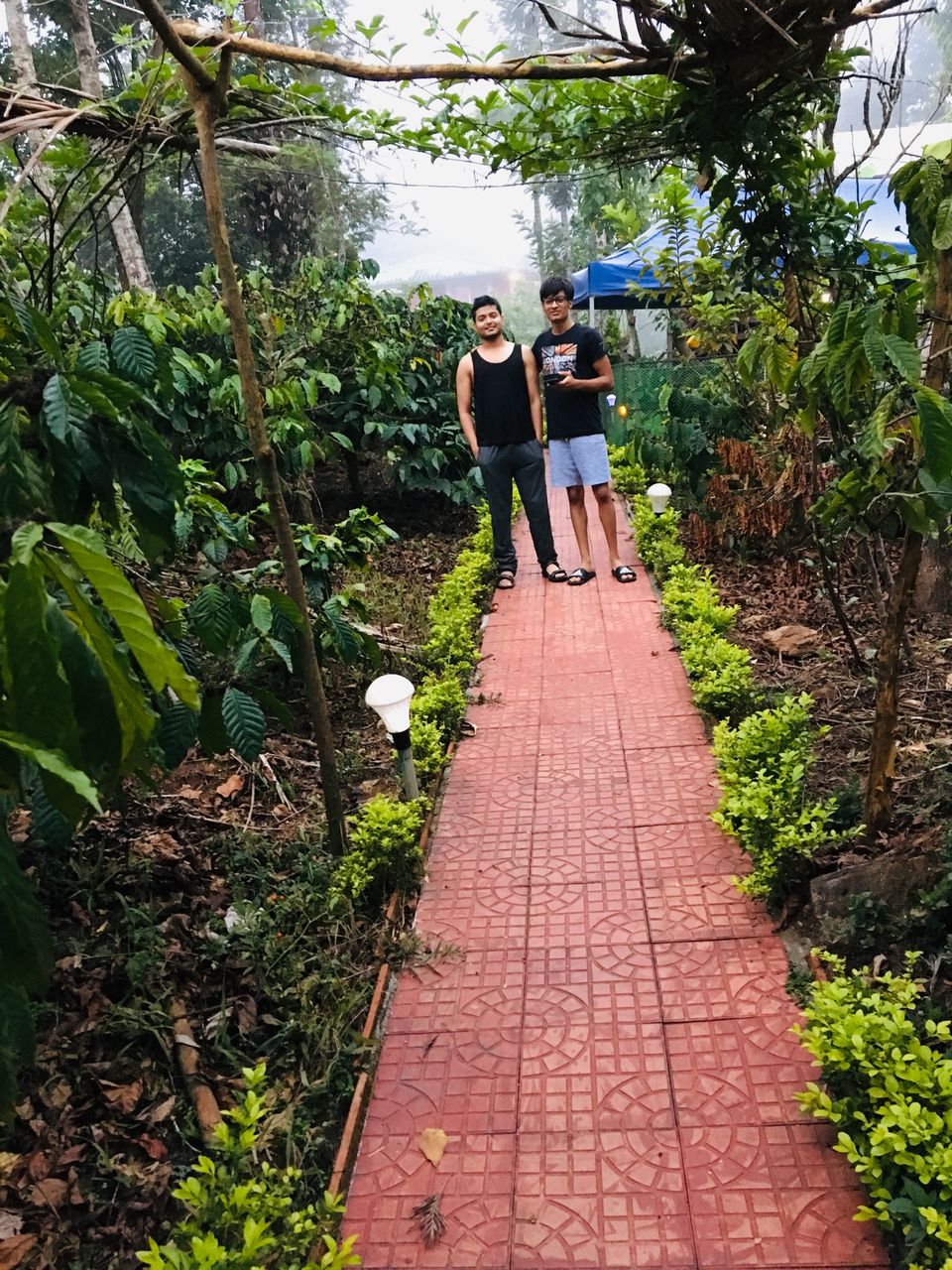 When the sun started coming up, I sat for a while at the outside of my tent soaking myself in the early sun. We got ready and headed for our complimentary breakfast prepared by our host.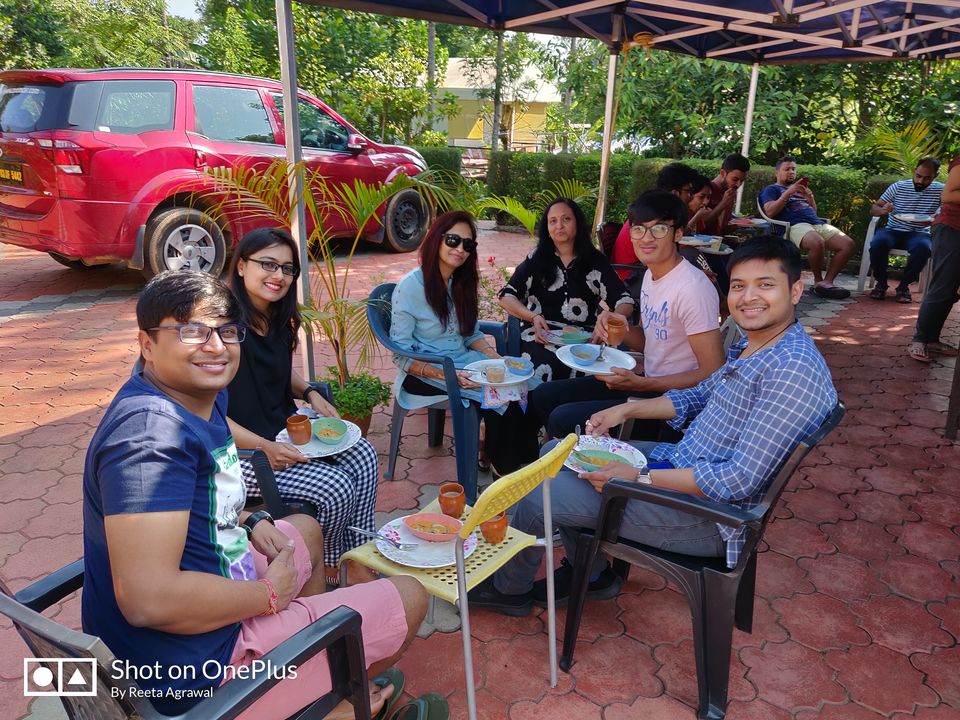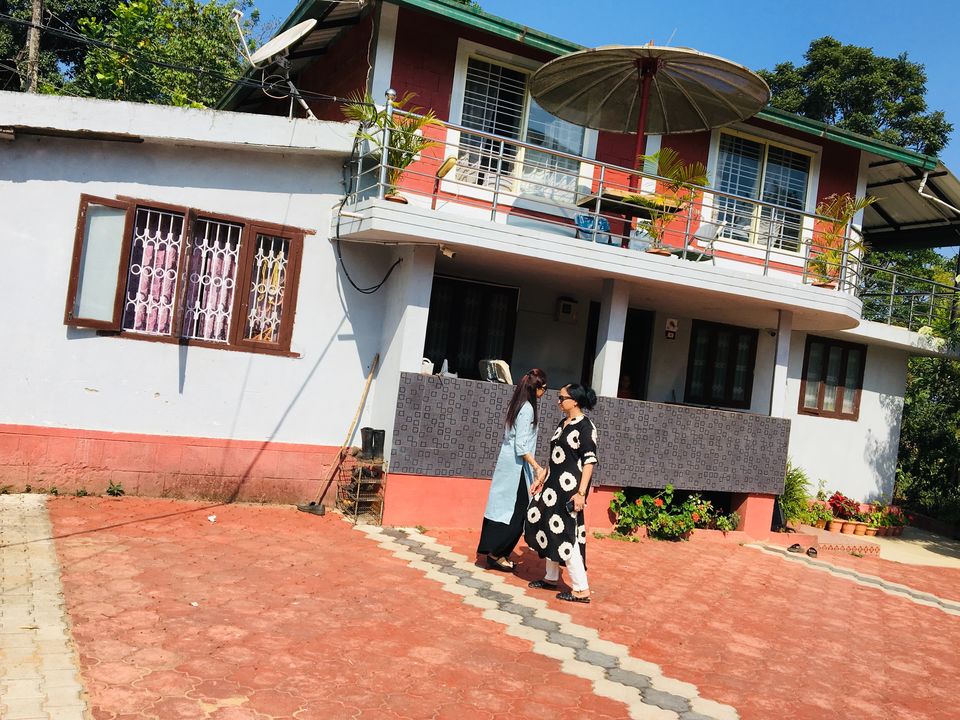 First spot for the day in our list was Talacauvery, the origin of Kaveri river.
One more note to everyone before I start: Every spot in Coorg is at a distance of 20-40 kms from the main town, it could take just whole day covering one spot. So always be very selective where you want to visit first. Because you cannot cover the whole spots in 2-3 days.
So about Talacauvery, the place is really beautiful only if the temperature was a little favourable. However, Talacauvery is a small temple and beautiful place of worship of Kodavas. It is located on the high Brahmagiri hills. The holy river in Talacauvery temple is a popular pilgrimage spot. It is believed to have magical powers so people visiting ensure to take a bath or dip during the special or religious days. The rise of the fountainhead is considered to be special when even thousands of pilgrims visit this place.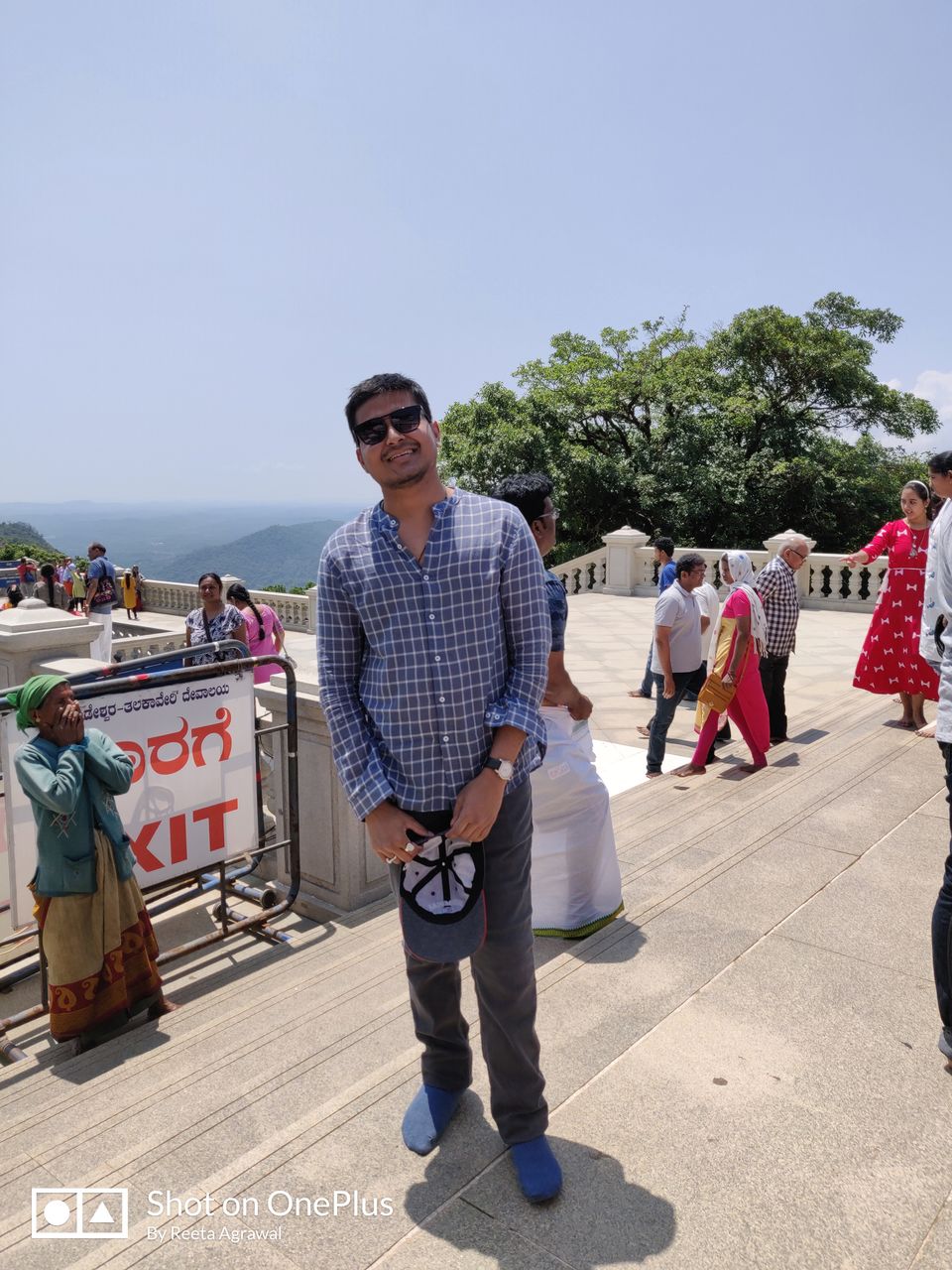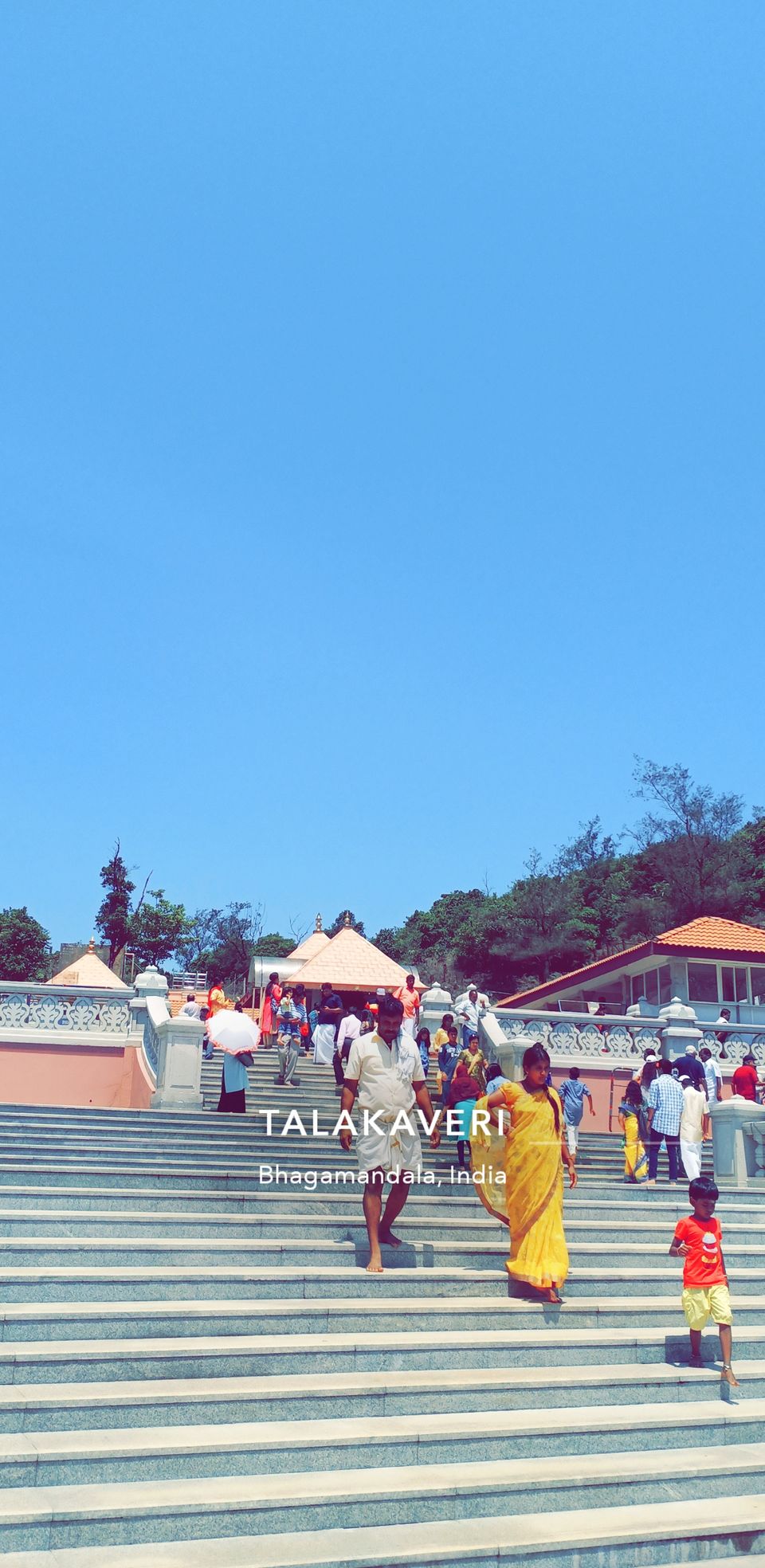 On the way back from Talacauvery, we stopped at spices centre to bring us some souvenirs. One can also try some home-made wines. I tasted it first before buying it was too sweet for me, so I didn't buy. It took us one and a half hour before reaching to the town. We searched online for good hotels to have a lunch.
After lunch, we started for Abbey falls which was nearby our hotel. I must say, the government has really worked towards giving tourists as comfortable ride/walk in all the tourists places. 800 stairs down the hill we reached to Abbey Falls. A really good place to hangout. I'll say again only if the temperature was a little bit favourable.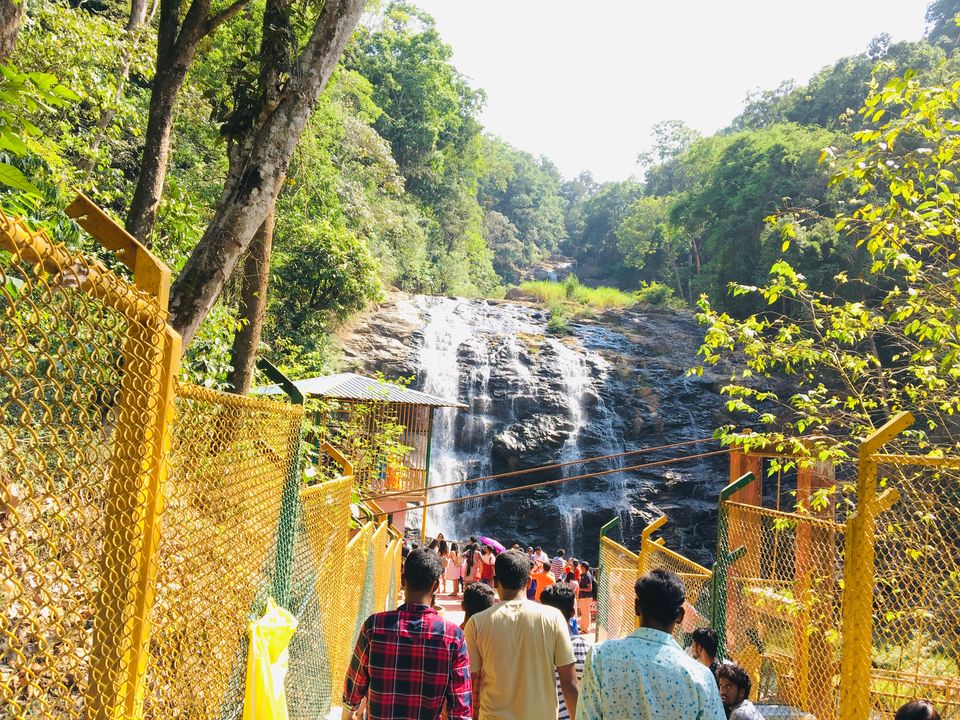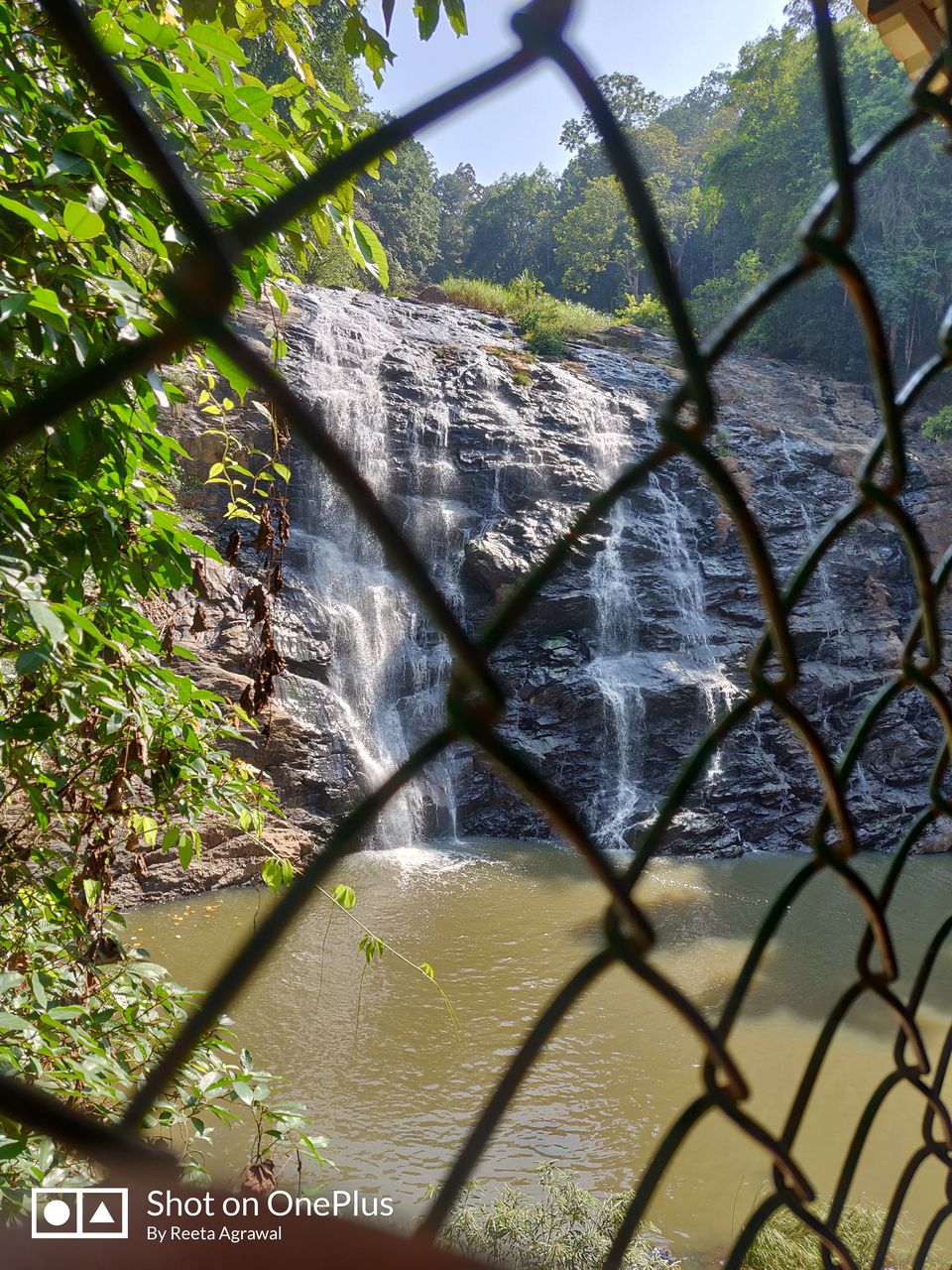 The next spot was to go to Raja's seat. Again the same what I said for Abbey falls. One note to everyone, Drivers might say that vehicles are not allowed to go near Raja's seat. Don't fall in the trap. Parking is just outside the main gate of Raja's seat. I got in the fooling.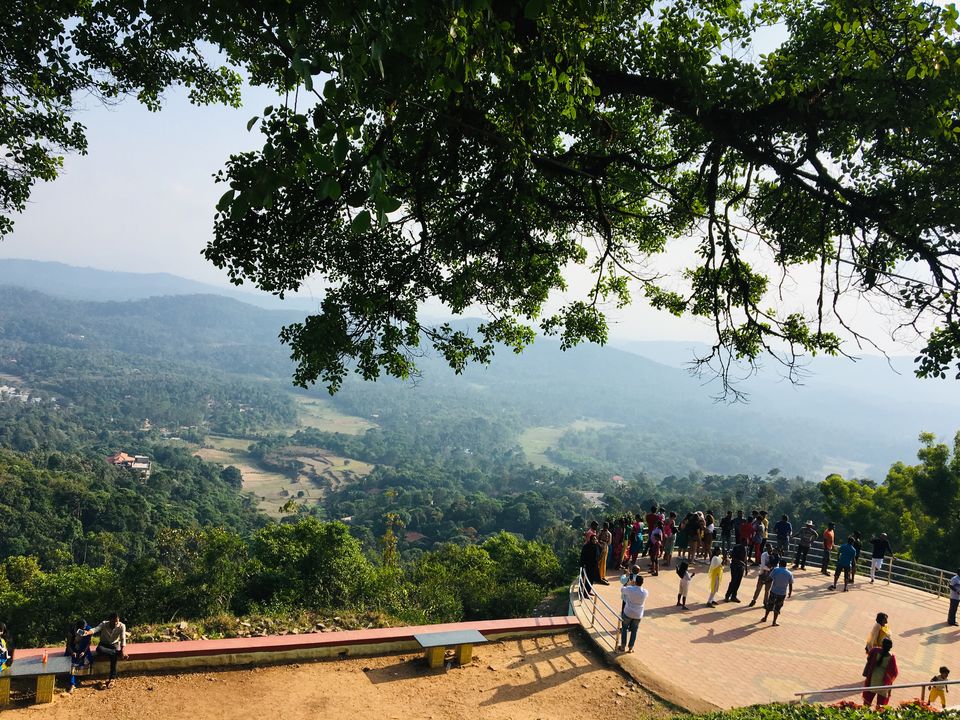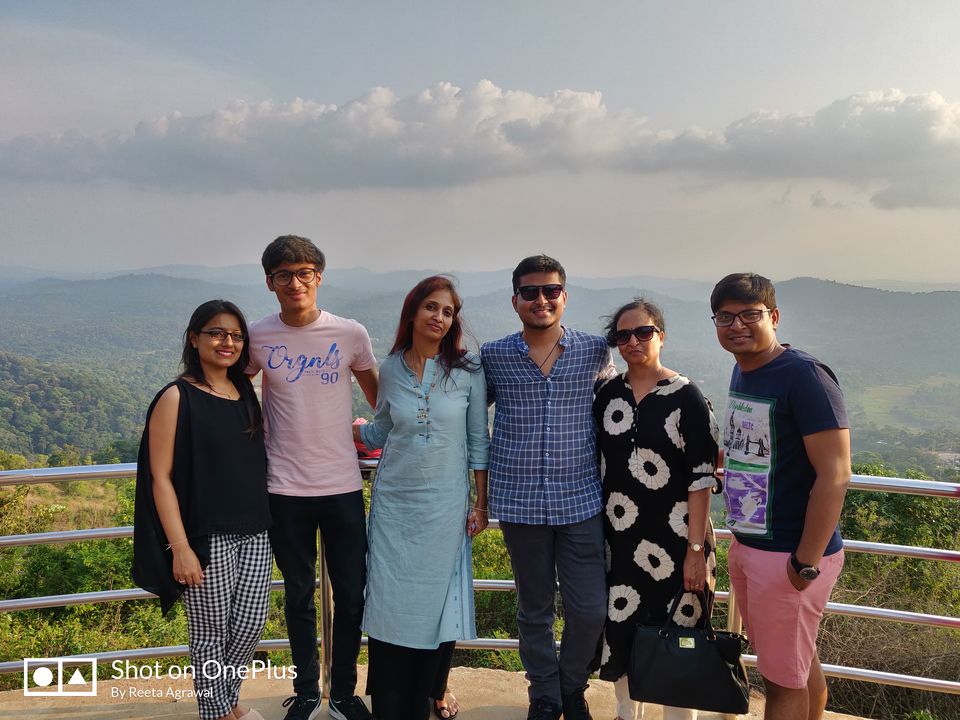 After hanging there for almost an hour, we decided to go to our home stay and beat the heat. I stayed in and decided not to go for dinner. Got to go under cleanse every now n then.
I was planning to go to Mandalpatti the very next morning, but after researching for a while I got to know in sunny days it shall not be that of an experience, so I decided to stay in and go for a morning walk the next day.
I woke up early again the next day with everyone sleeping, my hustling woke up my mother and maternal aunt and then we started to go for a morning walk. Along the way we hunted for some ayurvedic treatments in the woods by hunting down some medicinal leaves.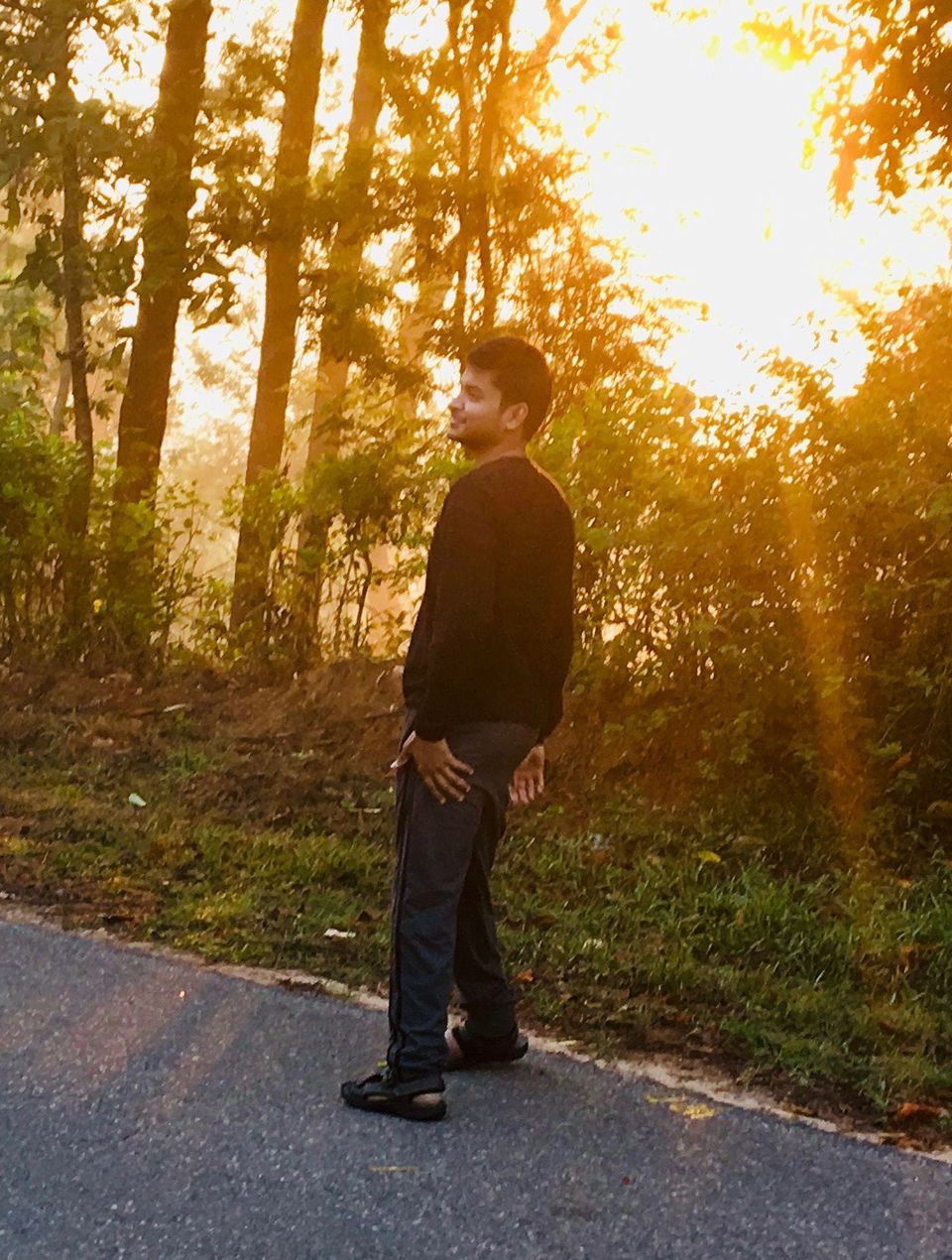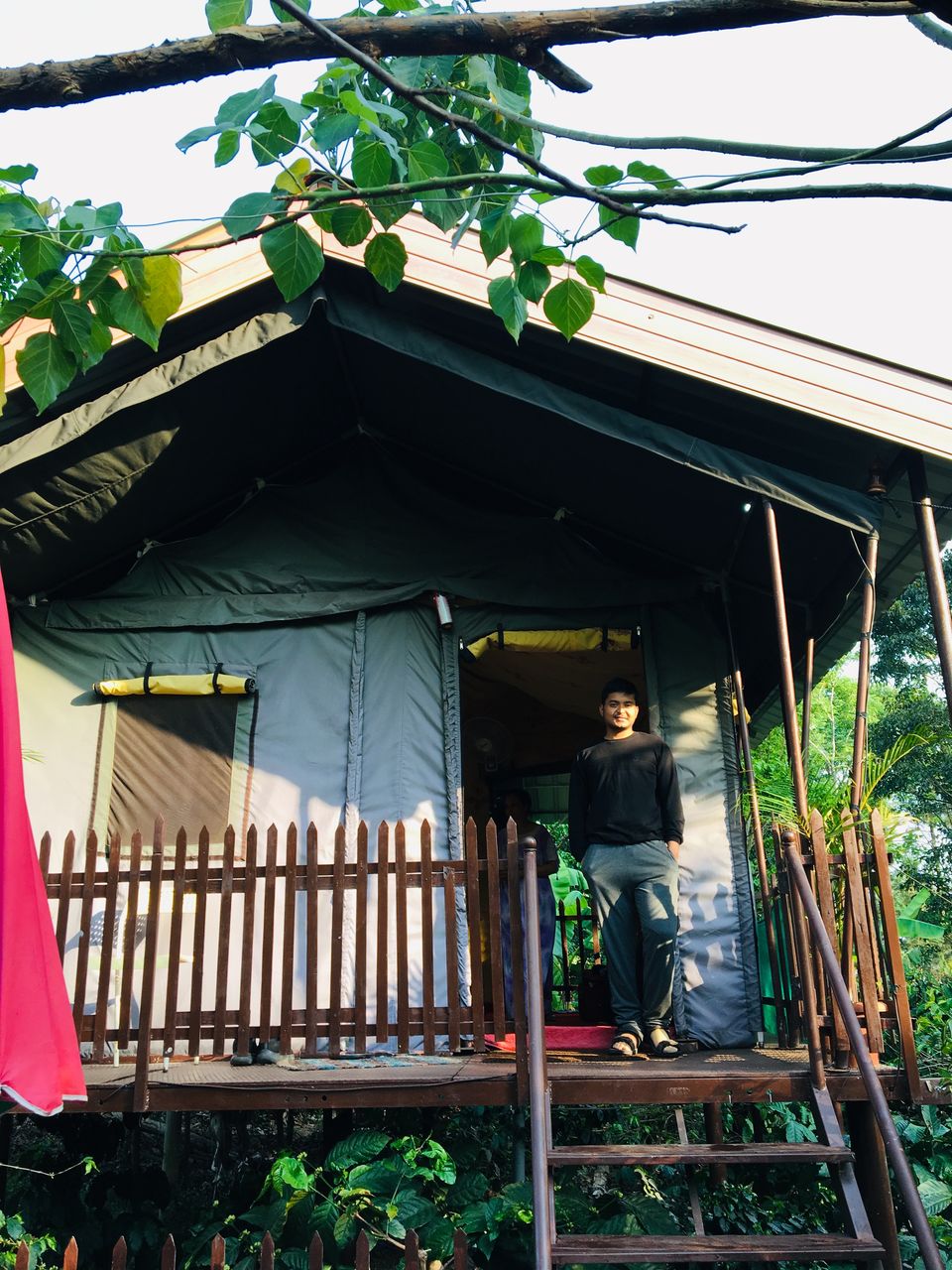 Well, as they say in Hinduism, "jo sota hai woh khota hai".
Along the way, we really got to view some wonders of nature. Our eyes were blessed.
That day was the check out from our home stay. On the way back to Bangalore, we decided to cover one more spot "Dubare" The Elephant House. Somehow, I couldn't go to the main place. As to reach the main centre, you need to go barefoot by crossing the river and I am not that physically able to do so due to my prosthetic leg, so only my elder brother and a cousin visited the place, while the other us went for some silk shopping. Well!! I had no other option.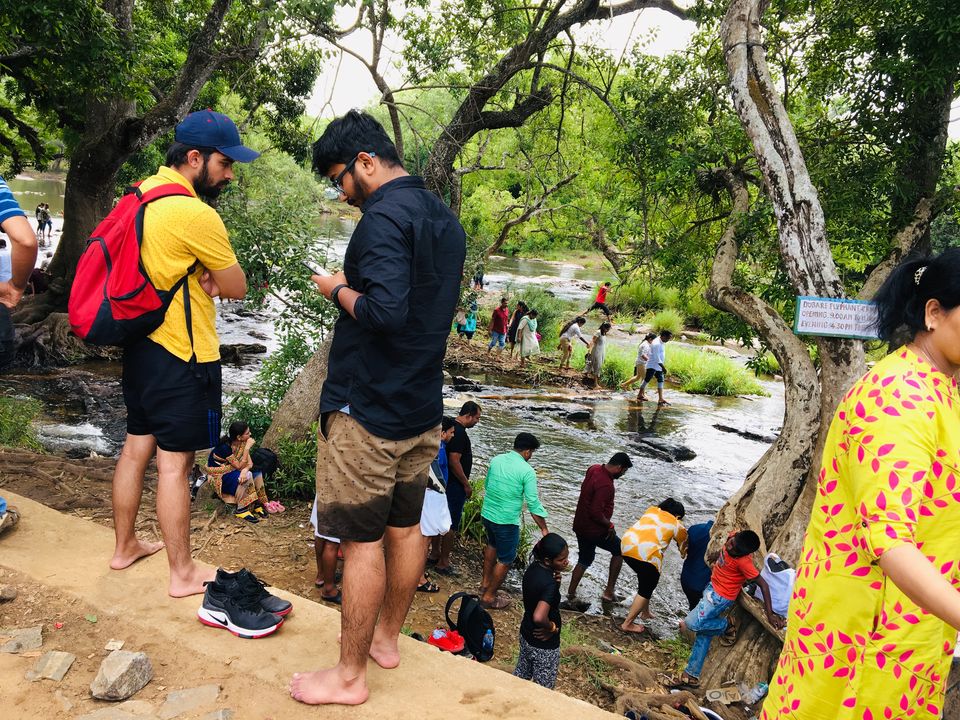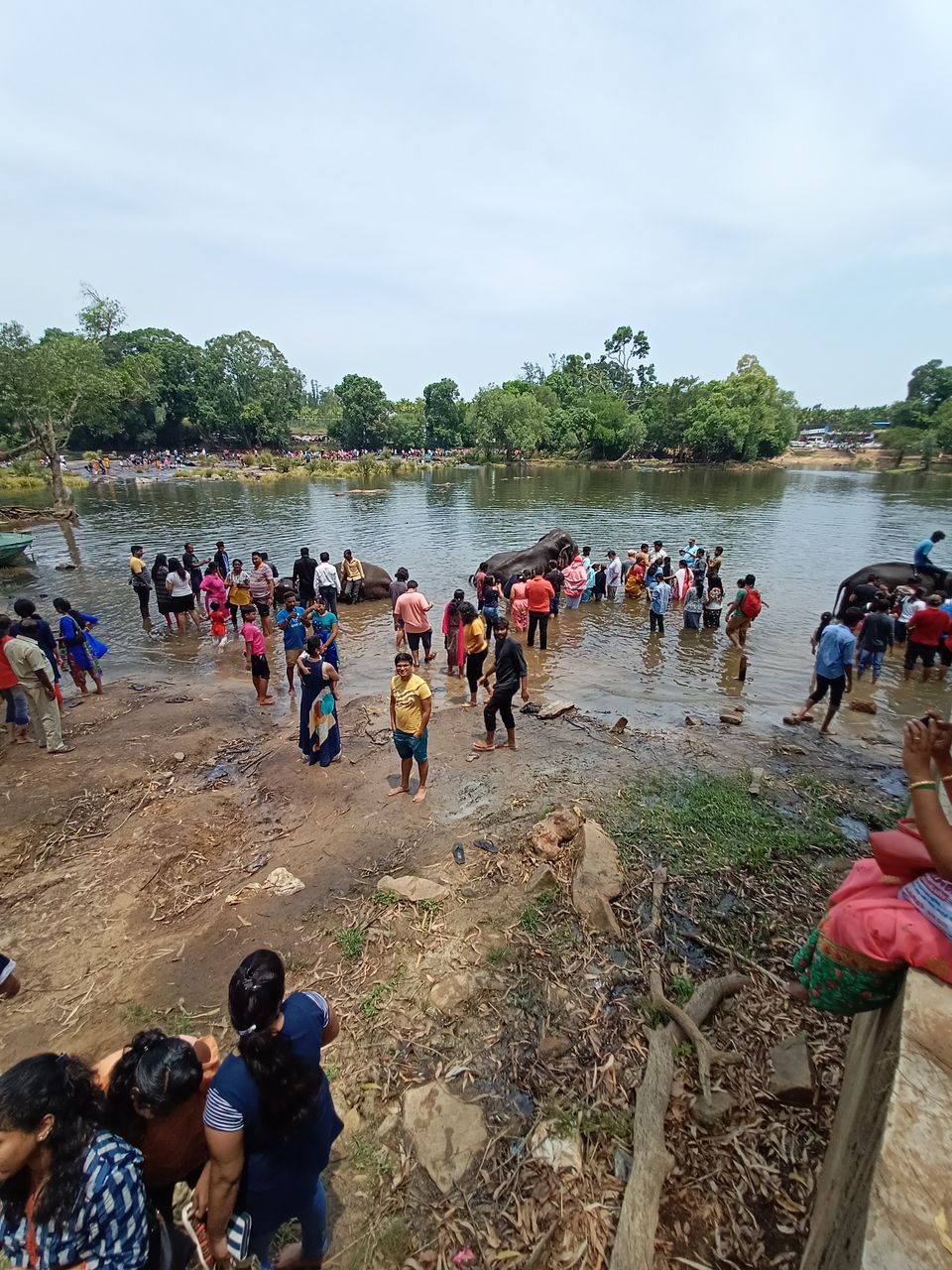 The return journey from Dubare to Bangalore was awesome with the roads so good, the scenic all along. We took the road via Hassan. Our short trip ended on 21.04.2019 (1900 hours).
This short tour brought me closer to nature. Got myself some time thinking about our existence, our life, our purpose. I had a very deep conversation with my creator there one night when I was all by myself. As they say "I am not the same person I was, before visiting this beautiful town." Travelling indeed changes you. I got to hear the same from everyone who meets me after a while. I am a changed person and I am proud of it. People live their whole life wandering over things that doesn't matter. At least I understand that.
I the end I'll say "I am a traveler, a loner, a dreamer and I wish to remain the same as long as this life shall be, before my final freedom from this materialistic abode, for forever."
Frequent searches leading to this page:-
coorg ooty munnar tour packages, coorg ooty tour packages, coorg packages, coorg tour cost, coorg tour package