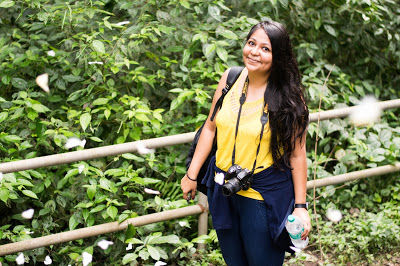 If you are reading this then that means I have obviously survived and found my way back to civilization. The title may sound like an exaggeration but trust me when I say this, it is not. This will go down in history as the day I got lost in the forest and walked 17 kilometers! However to know exactly how I got to this point and how I found my way back I need to start from the beginning. Two years ago, I saw photos which some of my faculty had posted of visiting this place. And of course, since then it was on my bucket list to check it out for myself. The trouble was that it was relatively far and I would need enough time to fully explore it. I also need to learn how to properly drive a car and learn how to ride a scooty. This December, I had all the time in the world as I was clearly not going back to Dar-es-salaam neither was I going to Gujarat or anywhere else.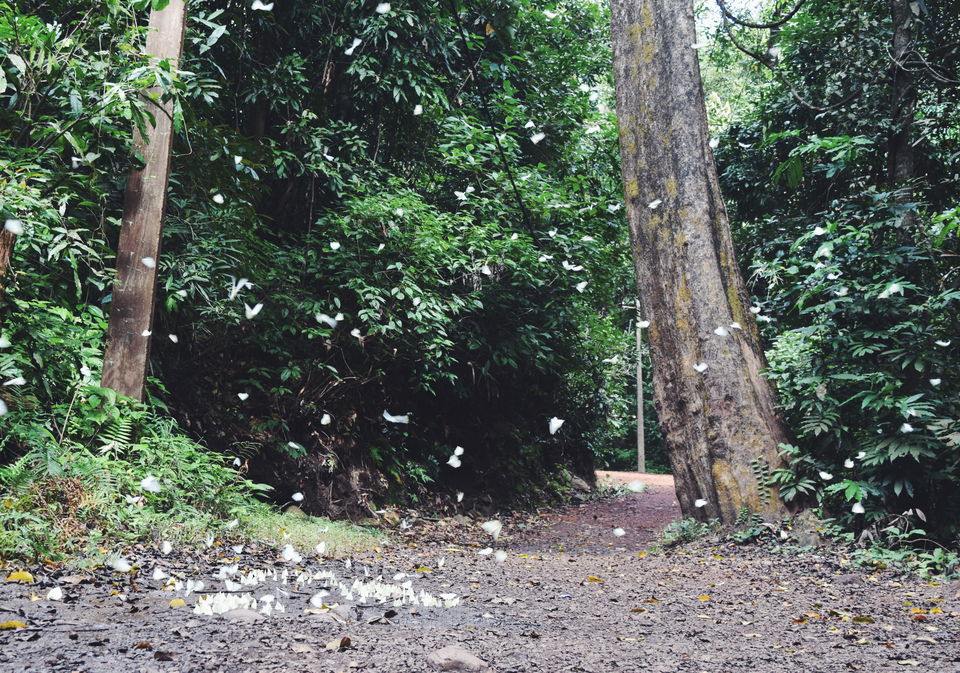 The trip was initially planned with a bigger group in mind but as all group plans go in the end it was only the two of us. My friend Tridib and I decided to take the trip anyway and so we started at Udupi Railway Station early in the morning waiting for the 7.30 am train to Kumta. Naturally, the train was late. In our case, it was one and half hours later and arrived at 9 am. That was the first set back we faced which would later go on to delay our entire day's plan. We reached Kumta at around noon and from the bus stop took a local bus to Yana Caves. This journey was uphill and passed through mountain roads, very slowly and therefore took us longer than I had anticipated.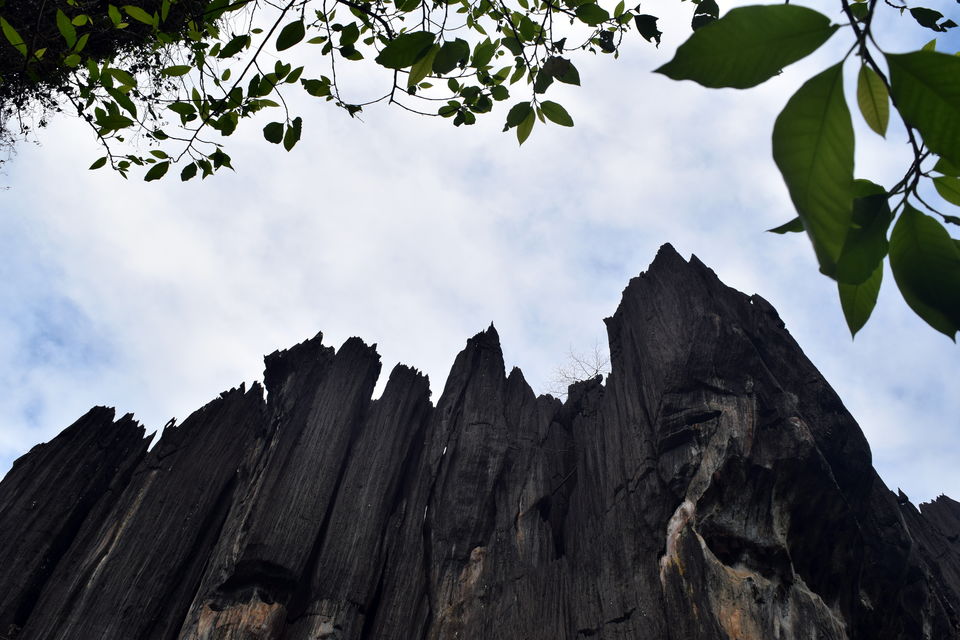 Yana caves is not a commercialized tourist spot. You will find very few visitors and no guides whatsoever. I was aware of this before starting the journey but obviously, in no possible future outcomes did I expect myself to end up getting lost because of this. From the place where the bus dropped there was a three-kilometer climb uphill which was okay. We were super excited to see the caves. While making our way up we even came across a bunch of butterfly nests in the forest by a waterfall. It was truly magical to be alive and surrounded by nature away from hustle of the monotonous everyday life. On reaching the caves we were tired and it was about 2.30 pm. We explored the inside of the caves which was alive with bats and other creatures of the dark.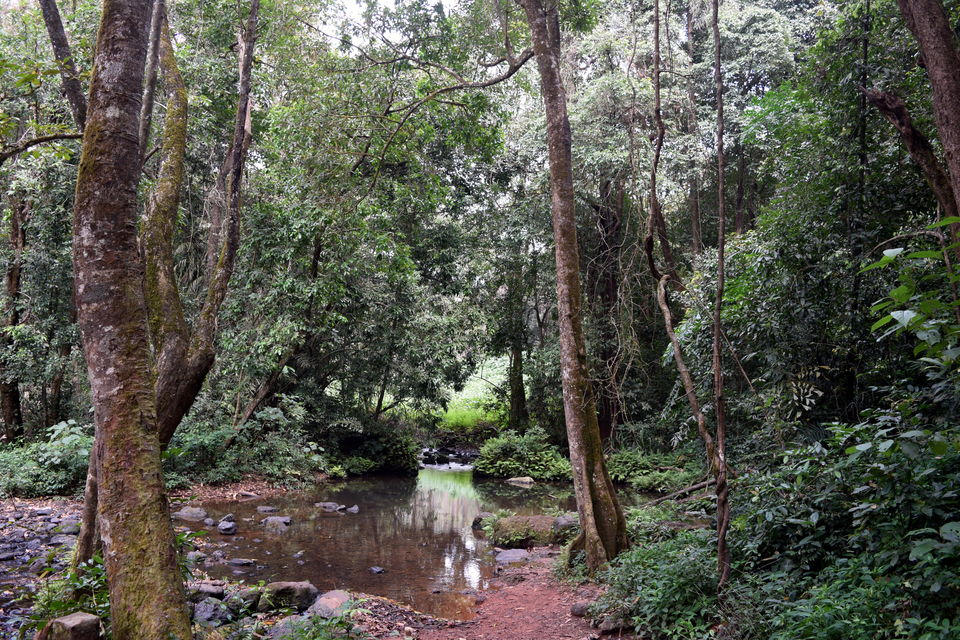 The trouble began on the return journey. It should have been a simple three kilometer walk downhill to catch the 4 pm bus (there was one every hour, the last one at 5 pm) but the road to exit the caves was different from the entry route and it had no signs or arrows to lead the way to the bus stop. We had even asked a guard for the direction initially and followed what we were told but somehow unfortunately we were in the middle of no where. We did not know what to do. We kept walking around and there was no sign of people around us who we could ask on the way. It was close to 5 pm and it was getting dark. I prayed silently, dehydrated and starving. I had eaten a samosa and tea on the train and my stomach needed food to keep going. Drenched in our own sweat as we walked further on the road to nowhere, we heard some screams and one minute later a bus full of school kids passed on the road. We stopped it and it luckily gave us a ride. Usually buses did not come that way but they were trying to avoid the main road as they did not have proper permission for that bus. God, we were saved.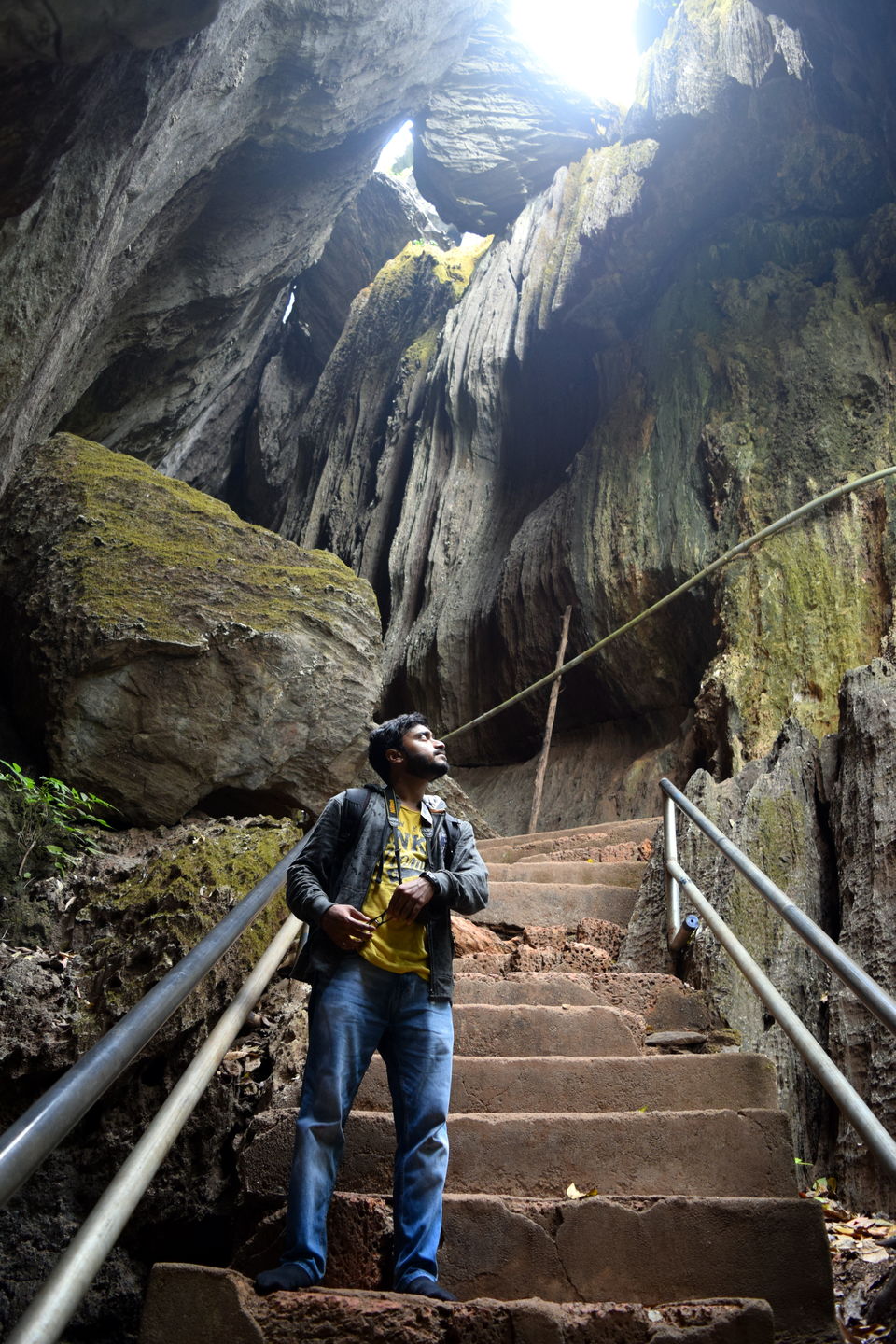 The bus dropped us off in Gokarna and we headed to Namaste Cafe at Om Beach to grab some dinner. I had some spinach-mushroom lasagna which was quite filling and delicious. I was exhausted but thankful at the same time. I had got my high dose of adrenaline and adventure to last me for quite some time. We had to catch a train back from Kumta to Udupi but it looked like the train was going to get delayed again and so we took a 9 pm bus back and I was back home by 1 am. The next day was another story. I thought my feet would hurt and turn to stone but instead what hurt was my back and shoulders probably due to carrying around my camera for the whole day and the bumpy bus journey where my giraffe-of-a-neck was too long to get any back support from the seats. All's well that ends well. With that spirit, no matter how bad this year might have been, just like this trip let's remember all the good moments and move forward with an optimistic look for the coming year which may be filled with more adventures!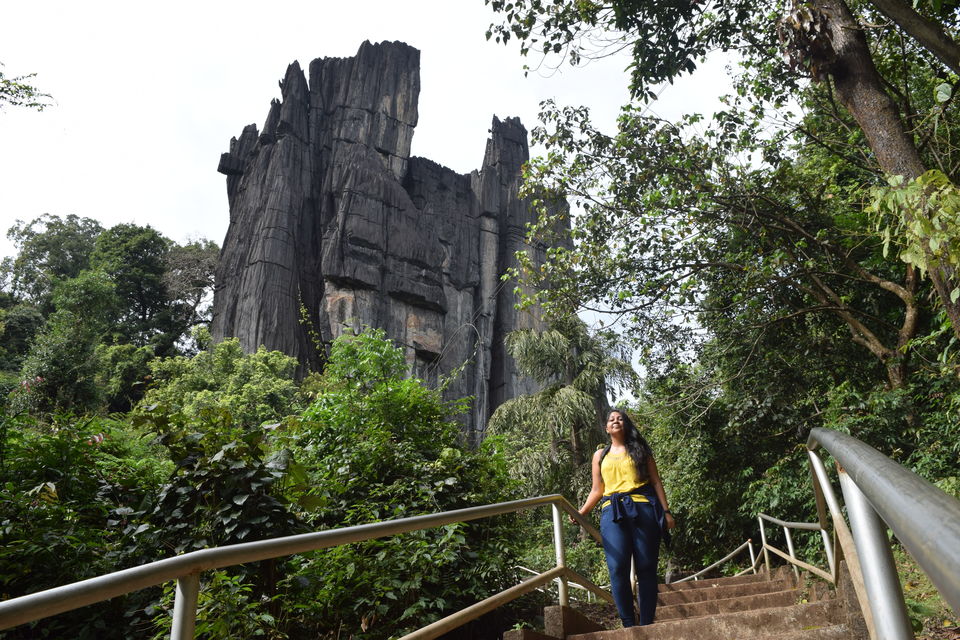 Five Tips For Planning A Trip To Yana Caves:
1. The mode of transport. Do not rely on the train-bus combination because you are bound to get late if either of these get delayed. If you must use them try to catch a night train so you find yourself at Kumta by early morning and start your journey to the caves then ensuring you do not have to spend the night in the forest. The best would be to book a car/van/bus or go by bikes or private transport.
2. Go with a big group. I am all about solo travel but if you are new at exploring or do not know the common language of the area it is best to travel in a group. Not only will you save money as the cost of a lot of items can be split but it will also be fun and more memorable.
3. Take some food with you. It is wise to carry some food as it is a long journey and you might get hungry on the way. The best is some bananas as it will keep you full and give you the energy you need.
4.Start early in the day. Try to start your trip as early in the day as possible or if you are doubtful start it the night before or stay over somewhere near Kumta that way you do not have to worry about travelling time being a problem.
5. Explore the surrounding places. Now if you have found some extra time on your hands you can easily visit Mirjan Fort which is also in Kumta (next blog coming up). On the same train route you also have Gokarna and it's beaches, Murudeshwara temple and the beach next to it and of course Goa. So don't miss out on these!
There you have it. I hope you enjoyed reading the way I enjoyed writing it for all of you. If you have any questions or comments please post them below. Stay connected with me through my very active Instagram @timetravellingshutterbug
Stay curious and keep exploring!
Until my next adventure,
Nishma Khetia | Time Travelling Shutterbug.