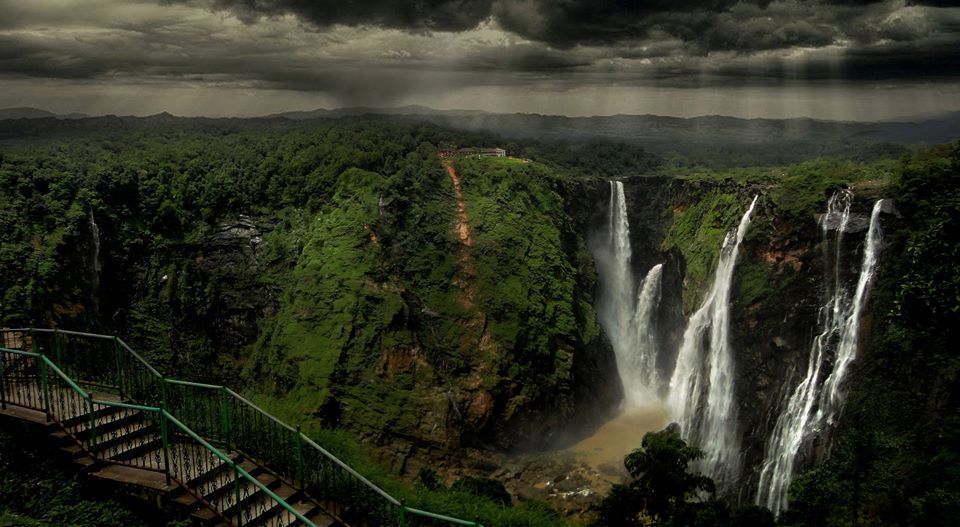 Jog Falls, one of the major tourist attraction in Karnataka, This is one of the highest waterfalls in India (253 m (830 ft) which is created on the Sharavathi river. Jog falls got its name through Kannada literature.
It is said that its name has been derived from javagu the word jog is derivative of javagu as the joga in Kannada means fall, henceforth the jog falls is also called as Jog Jalpatha. The javagu means marsh or wet in Kannada. Kannada is the language spoken in Karnataka while it differs in accent and dialect from town to town.
The amazing fact of this falls is that you can view the 4 constituent parts i.e Raja, Roar, Rocket, Rani of this waterfall distinctly at pre-monsoon but at monsoon period these constituent parts unite together to form this massive waterfall.
Raja is the highest fall as it falls from taller height and later it joins the Roar. The roar got its name as when it falls from above it makes a vigorous sound that pretty much resembles to roaring. Rocket flows like a jet hence named as Rocket while Rani is swift and tender in fall and elegant too just like a Queen!
The flow of this fall is hugely restricted due to Linganamakki Dam (hydropower electricity project) before monsoons. The water which falls from Jog falls joins the Arabian sea later at Hannover. Before joining the Arabian sea, it passes from Gerusoppa and Idagunji.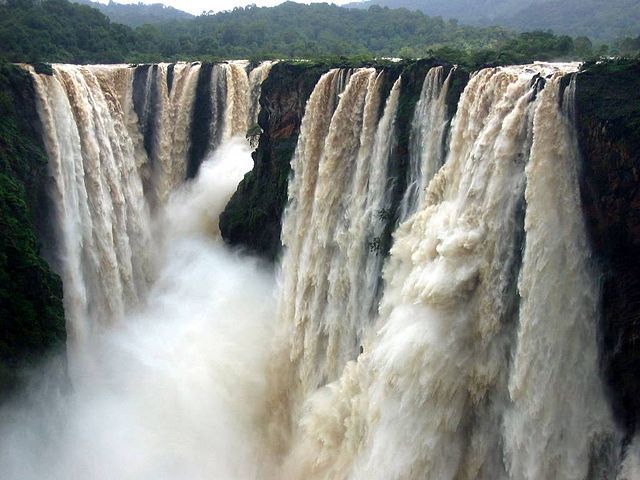 How to reach Jog Falls-
By Air – Nearest airport is Bangalore. You can opt for Mangalore airport too. From there one can take a taxi to Jog falls. By various other airports too, one can opt for this destination.
By Rail – Our Indian railways are very much convenient to travel over such places. You can opt for trains till Sagara. As frequent trains are available, there is no need to worry about the travelling part. Trains from Bangalore, Vasco, Chennai and Mysore to stop at the station. From thereby you can use local transport facilities. As Jog falls is one of the famous tourist points, there are frequent buses or even private transport facilities too to reach the destination.
By Road – From Sagara, you can take local buses. From Bangalore to there are various local buses. You can opt for private transport facilities like a minibus or even a car too. Though it is a far little bit you may enjoy the journey till Jog falls.
Solo/Group trips can be the best option for bikers via Mangalore to Bangalore. More people nowadays prefer to have such bike trips as they give you the freedom of choice, you may halt anywhere in between the journey as per your wish. And basically road trips are one of the most adventurous things that we can enjoy. If you grab a local map before setting out for the trip, it will be very helpful for you.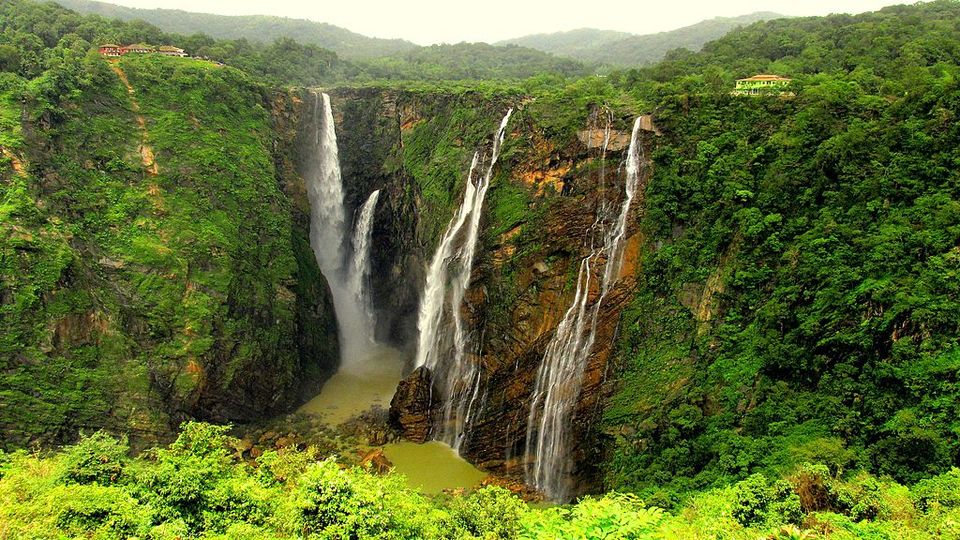 Honnemaradu – This island is created by the backwater of the Linganamakki Dam, which is also famous for water sports. You can enjoy both the sea and nature at once at this place. Sometimes being isolated and being the part of nature helps you to soothe yourself a lot.
Tunga Anicut Dam – It was built across the Tungabhadra river where you can enjoy boat trips too.
Lion Tiger Reserve – It is nearly about 12 km away from Shimoga District. For kids and for adults too, so basically you can plan out your family vacation to this place. It will surely make you refreshed.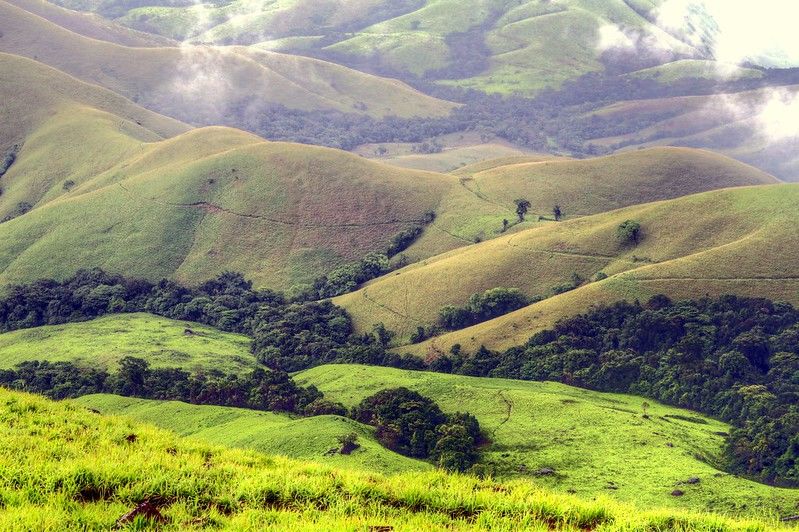 What's new at Jog falls –
Off-course water sports, Sigandur, Thyvare Koppa, Lion- Tiger Reserve these all places are new and are very much connected to nature! The captivating views and the mind soothing scenarios will surely help you to relax your mind.
Places to visit near Jog Falls –
Karkala – It's our pride to say that it has found a place in the list of the UNESCO World Heritage list.
Architectural sculptures are the most fascinating things to watch over here as it can transfer you to the ancient era. It has not only important in national tourism but at an international level too it is gaining massive importance.