If you are someone who loves nature, do not dare to miss this heaven! From my experience, only spot plans will help. Friday evening nine of us decided to trek through the peak between Himalayas and Nilgiris and made Chikmagalore a memorable one! Time was ticking away and we rushed to book a 'zoom'. Even though the planned time was 11 PM, we left Bangalore around 1 AM due to some unexpected "inanity"! So the gang changed from odd to even and the 'spot drop' award goes to our Arabian beauty Ann Elizabeth Babu ;)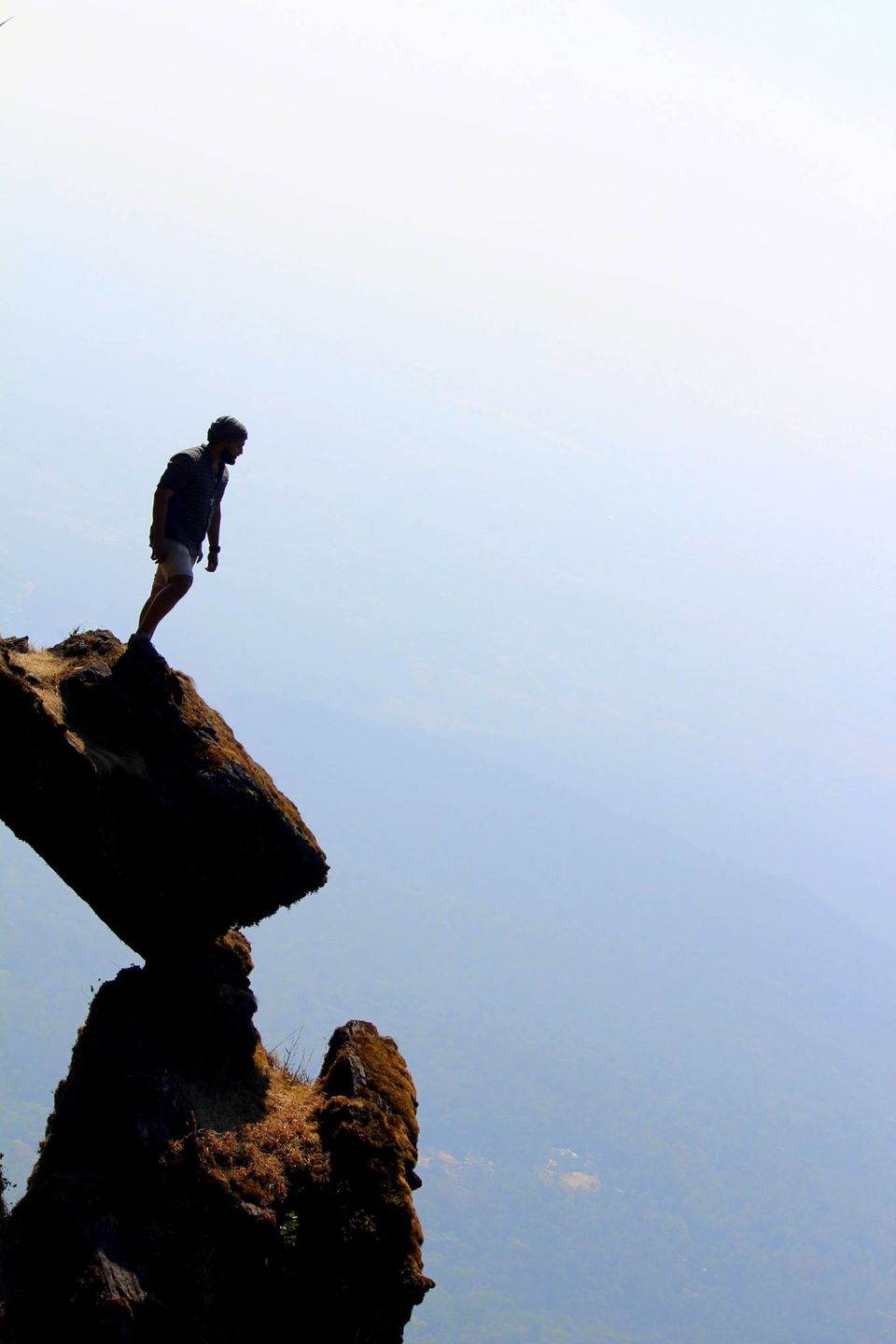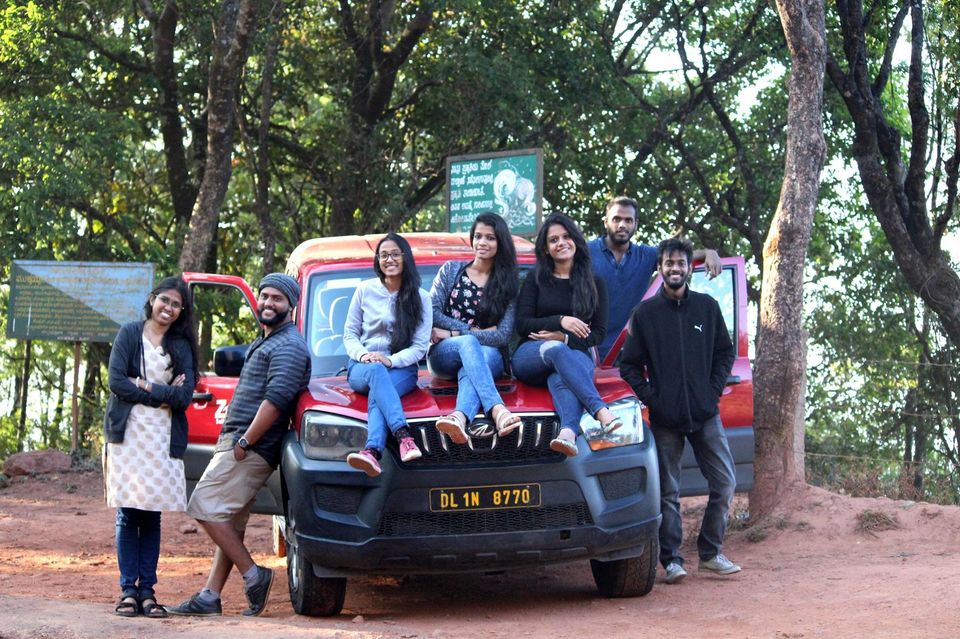 The plan was to trek through Mullayanagiri peak which is located in the Western Ghats of Chikmagalur. Talking about the drive..It was fun as always especially with the DJ kili Abhijith Es, four girl gang in middle row Jess John, Sruthy Krishnankutty, Athira Vs, Aleesha Abraham and finally the lot to get RAC went to Jeswin Jos and Alwin Davis! :D The sleepy head Athira Vs made me steer in zigzag move and the Scorpio became a roller coaster! The never ending conversation between RAC guys. They could talk about anything for hours even without getting distracted by the "chilling" songs by the crew! Apart from some chai breakpoints, the speedometer never went below 120 kmph and we were able to make it to the peak by 10 AM after having a well pleased breakfast from a 'naadan thattukada'.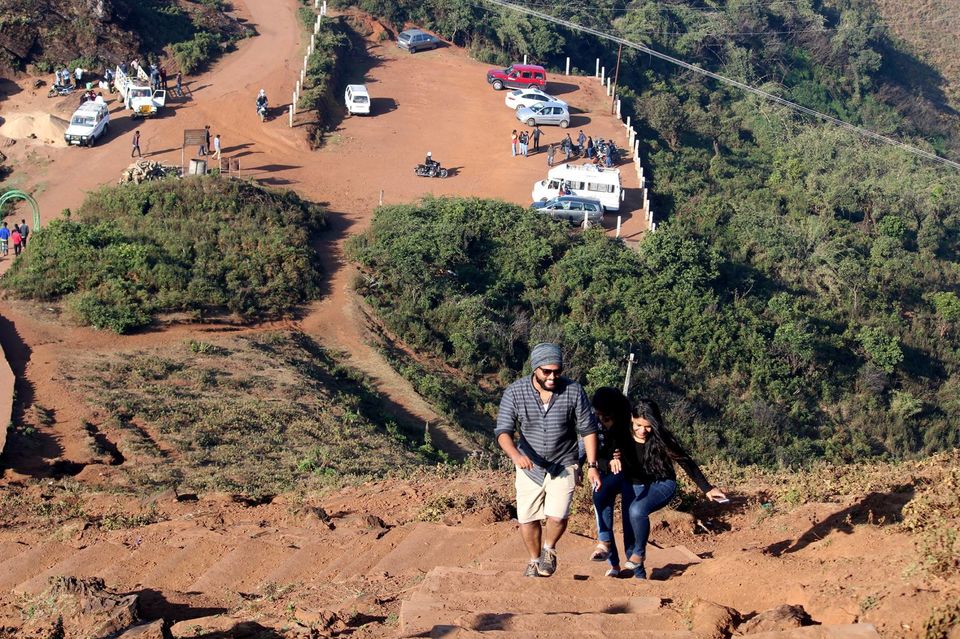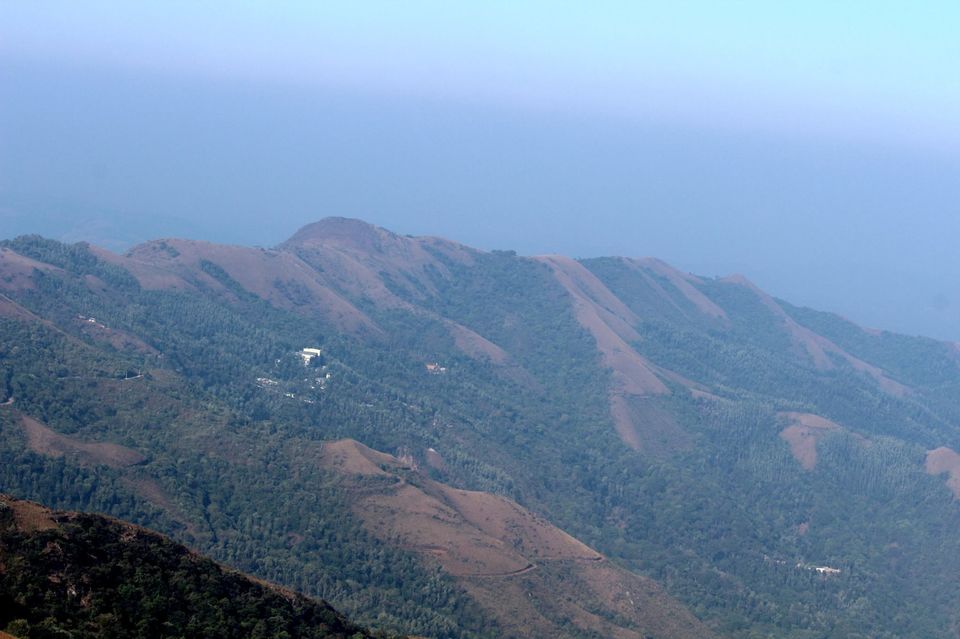 The drive was a lovely one through serpentine forest trails. The starting point of the trek is called Sarpadari. "Sarpa" in Kannada means snake and "dari" means way! We crossed that place before 9, so we could drive our jeep towards the peak. The road is treacherous and is best attempted only if one is confident of one's driving manners as there are no side skirting on the broken gravel. I had somewhat good fortune of being stopped in my tracks before the cliff! :P It would have been downright dangerous to attempt this one in FWD car.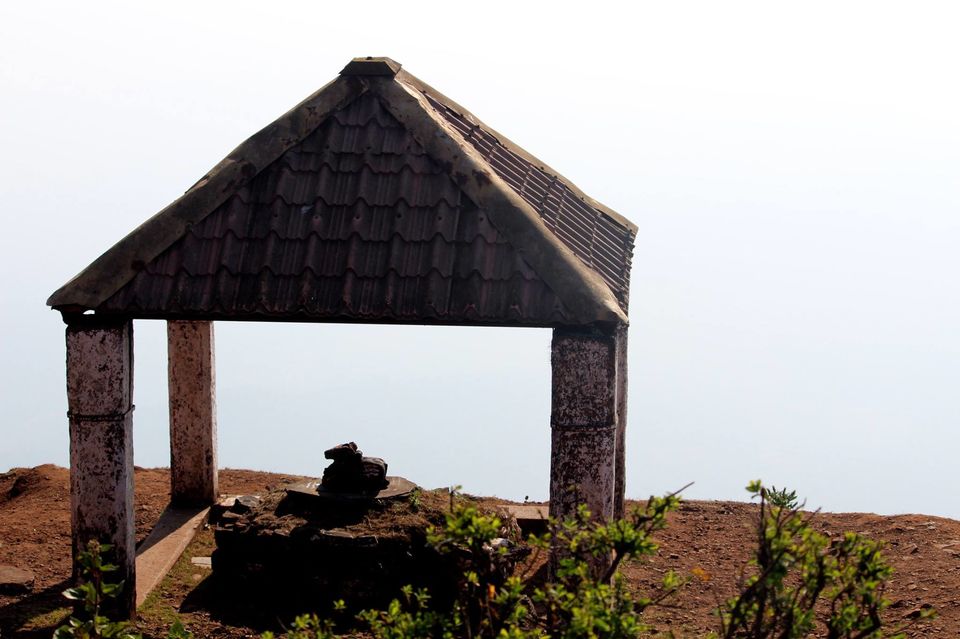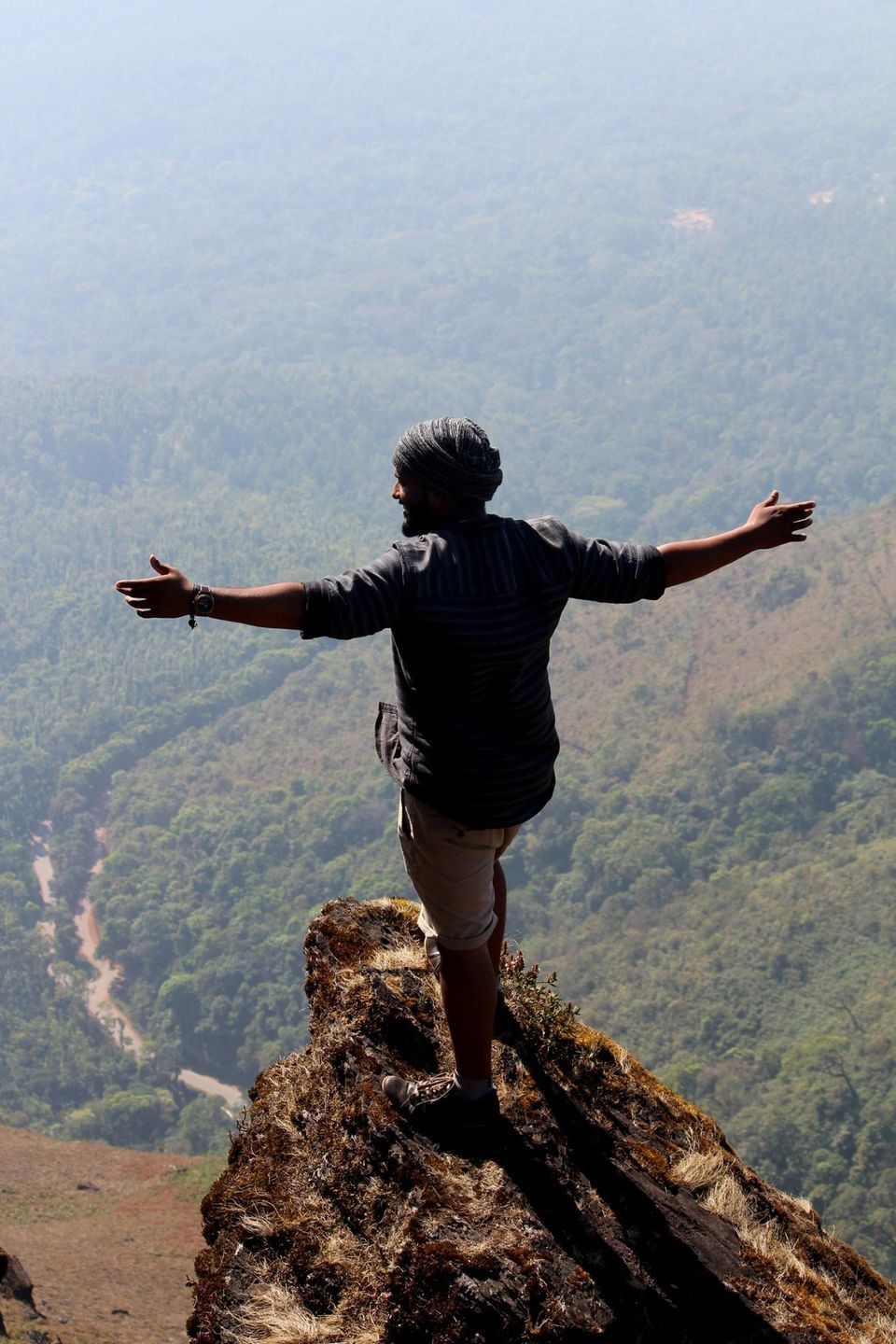 The mountain range features grasslands, rugged rocks along the trek path and a temple dedicated to Lord Shiva on its peak. When you reach the peak, you'll be awe-struck by the amount of bliss that nature can provide. This trek will be a true reprieve for a tired soul like me! yeah I was exhausted because of my weight but the sight from this peak- which is Standing majestically above the rest of the Western Ghats, will offer unprecedented views of all its neighboring ranges. There are multiple cliffs in Mullayanagiri and we were able to conquer each and every peak! The view from the pinnacle point is breathtaking, and you can sit there for hours soaking in the grandness of the vistas around you.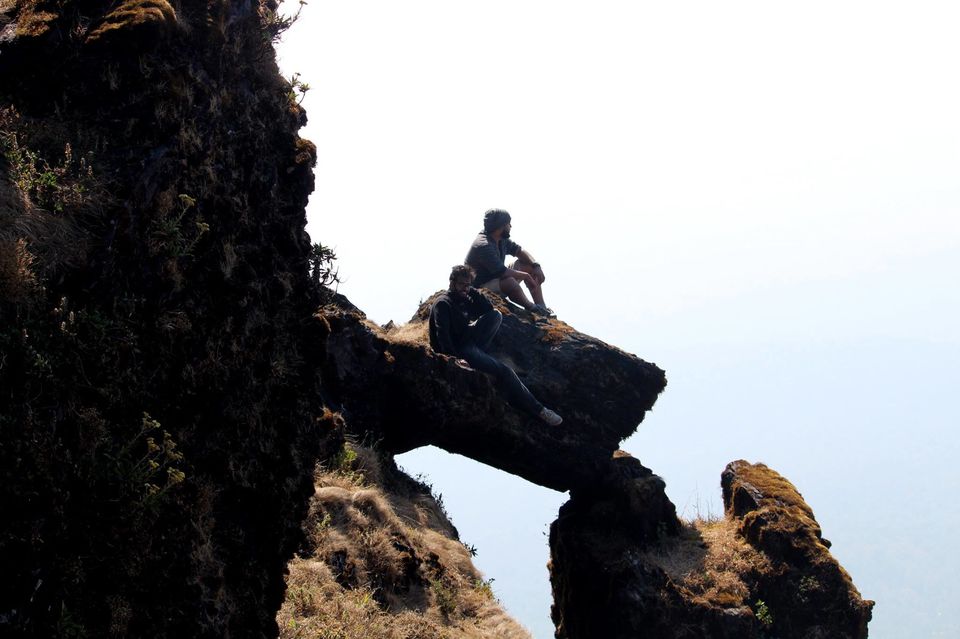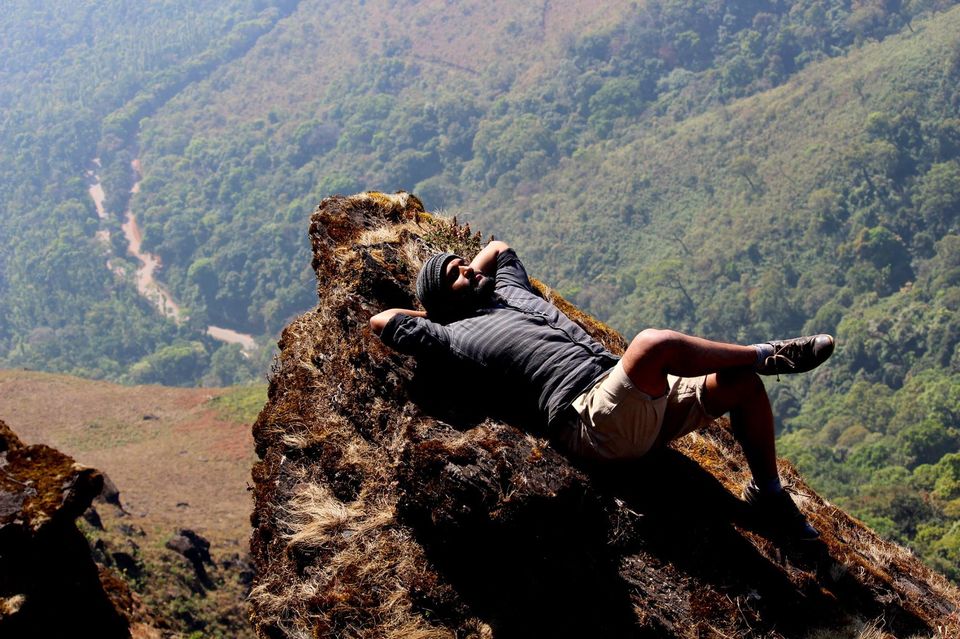 We left the peak by 12 in the noon and headed towards Hebbe falls which was 60 KM away from the peak. Reached the security border of that tiger reserve land after having a meals from 'Siri' restaurant. The worst part was- being an Indian citizen and need to pay 3000 bucks to visit the water falls! I guess this must be the reason people run towards 'Wonder las' and 'EsselWorlds' avoiding the natural adventures gifted by nature. But like Winston Churchill said- Never, never, never give up! ;) and that lead us to Kemmangudi top and a small falls.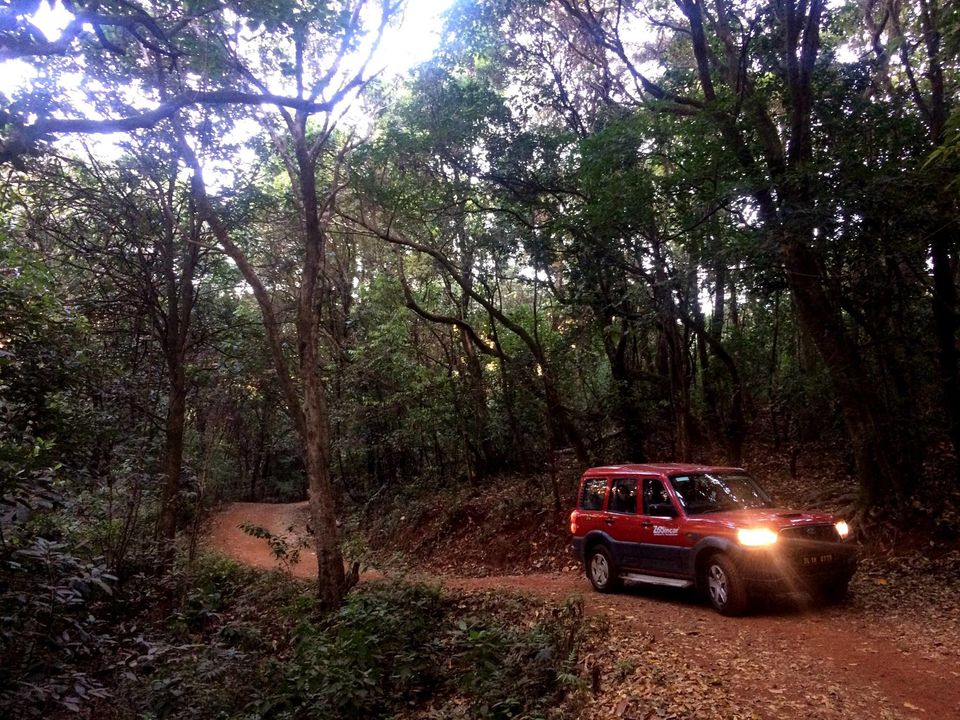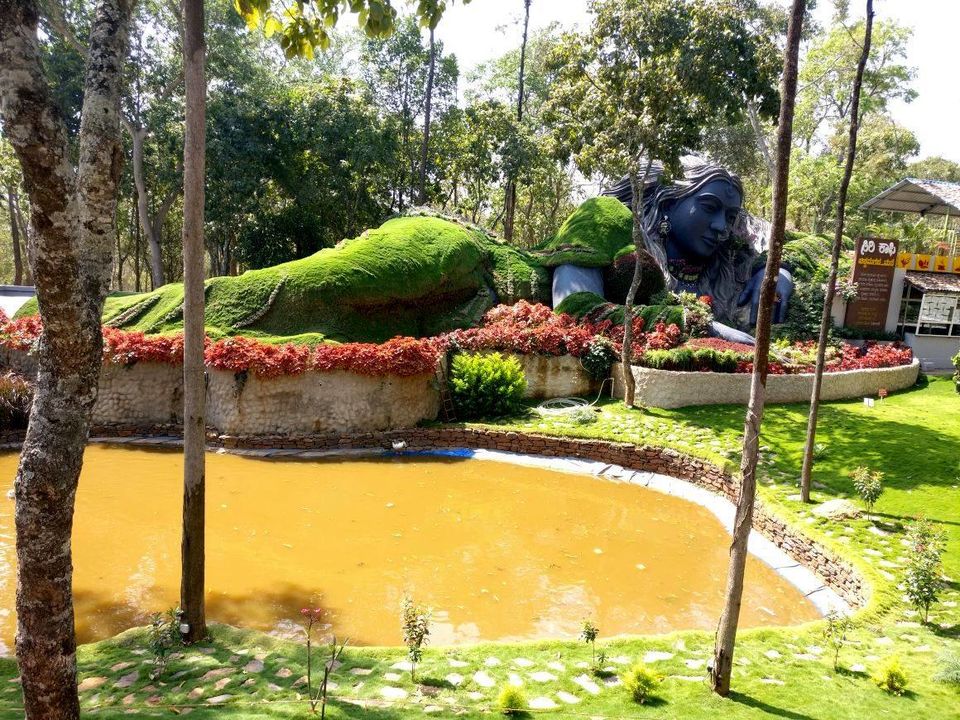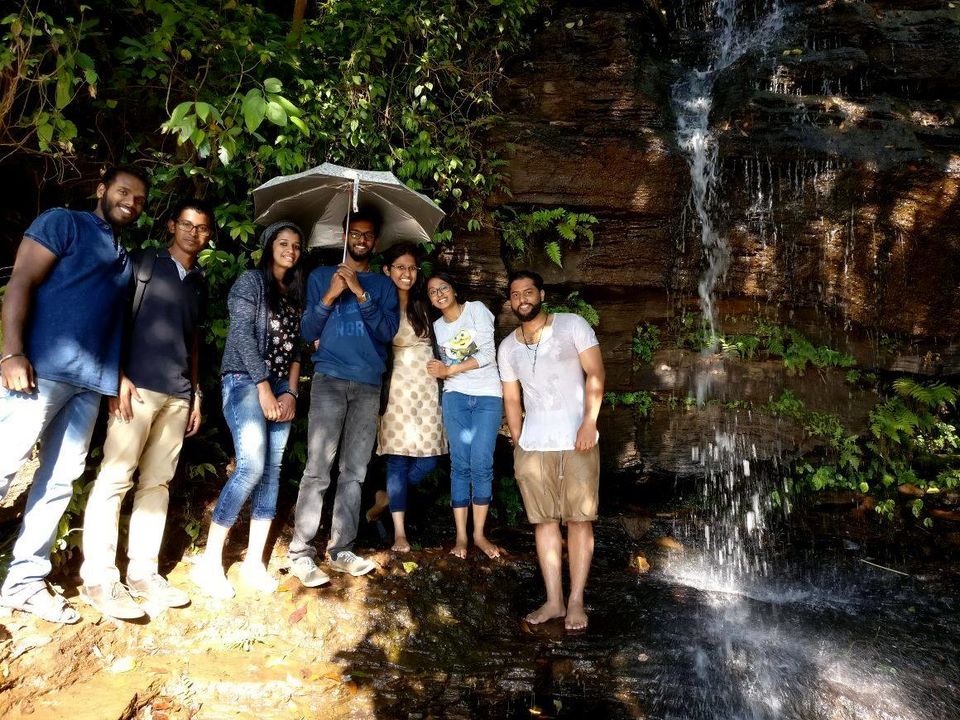 Only Abhijith Es and myself had the courage to experience the ice-cold bath! :P About 6 PM we left to Bangalore and my trip mate Jeswin Jos drove for next 2 hours and I got a nap too! :D Finally I took the helm and let everyone in the jeep sleep! Everyone slept except Aleesha Abraham, SSruthy Krishnankutty and yeah myself too! :P We had some racing companions during that early morning ride! An XUV500, i20 Elite and a Volkswagen polo. We four made many zigzag markings on NH 173! ;) With a dinner at Cuppa- Bangalore the trip officially ended! Cheers!!