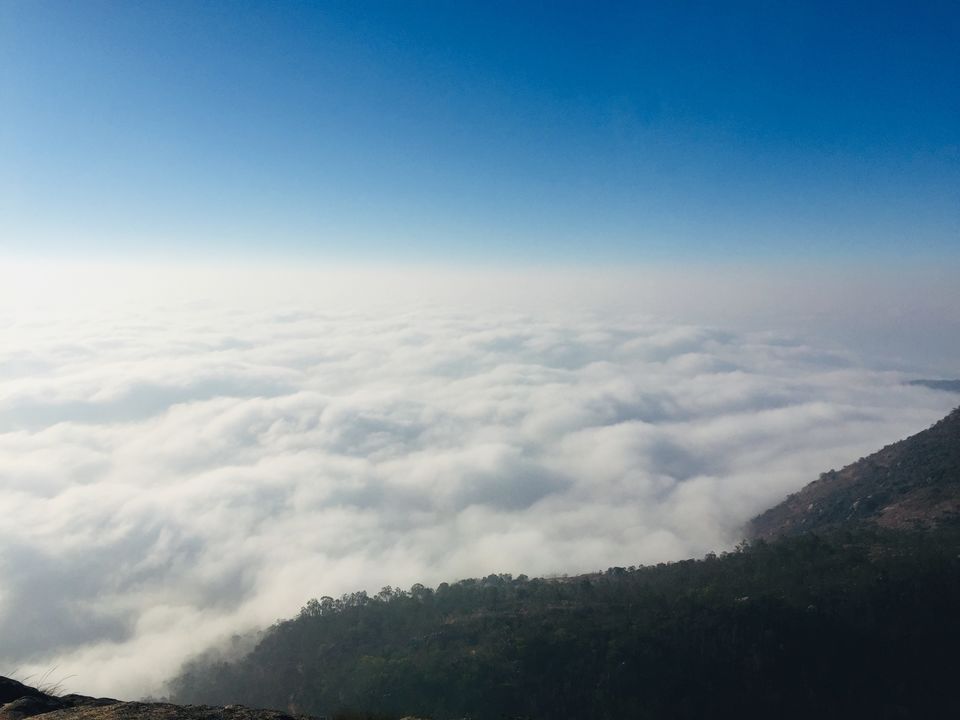 What could have been more better way of celebrating New year, so we headed to Nandi hills, Karnataka.
Nandi Hills, or Nandidurg, is a hill fortress in the south Indian state of Karnataka.
Route - Nandi hills is around 70 kms from Bangalore city and roads are very good. So reaching Nandi is not an issue.
Things to do - You can enjoy sunrise and sunset at Nandi hills. There is temple atop along with a small pond inside. You can visit that.
Where to eat - There are 2-3 local shops but perosnally I found the rates overpriced compared to the quality of food they offered.
Below are some snaps of my Nandi hills visit. Do check them out and follow me on Instagram travellerjunkie07.