I was in Bangalore a week ago and while discussing potential places for a day trip, I suggested Nandi hills - as a girl who is unsure of her surroundings in an alien land, Nandi hills seemed like a legit suggestion. This is before I knew of Avalabetta Hill
Soon after my suggestion, I was stared at dangerously and things had come to an abrupt halt inside our apartment, and everyone had the same reaction to "Nandi Hills" which was basically - LOL. PLEASE. BRO. NOT. NANDI. HILLS.
As a weekend getaway from Bangalore, Nandi hills has been around for years. But if you've been living in the City of Lakes, chances are - you hate Nandi Hills (always crowded and underwhelming). For the past few years, the winds of change have been blowing hard on this ancient hill fortress of southern India and people are desperately looking for alternatives.
One such alternative is, Avalabetta Fort - which is still relatively low on the tourist radar.
Avalabetta Hilltop is in the Chikballapur district in Karnataka, and if you like to check out dangerous places, well, this could be your next destination.
For explorers and adventurers, Avalabetta hilltop offers enough opportunities for hikes. And for people with a keen interest in mythology, there's a small temple on top of the hill on which the fort lies and the priest there can enlighten you with the mythological significance of this place, so make it a point to speak to him.
Have a look at the pictures:
There's also a small pool on the cliff edge. But, it's the rock jutting out over the high drop that will test of nerves.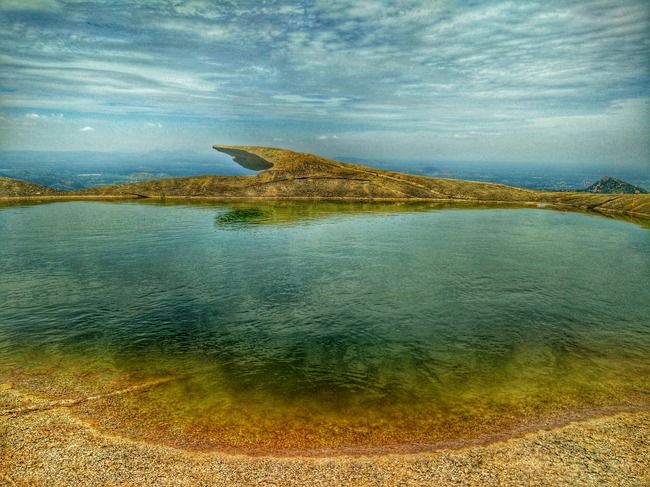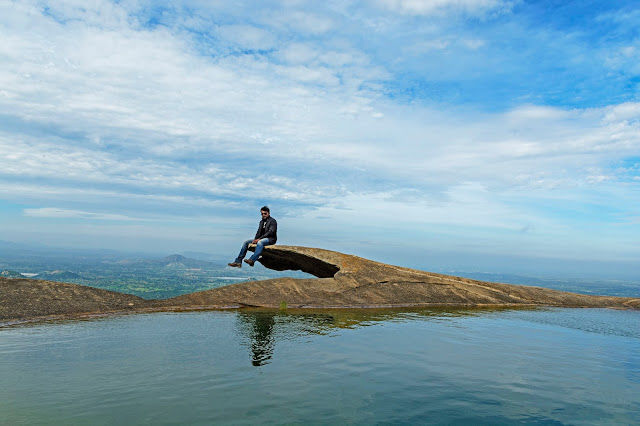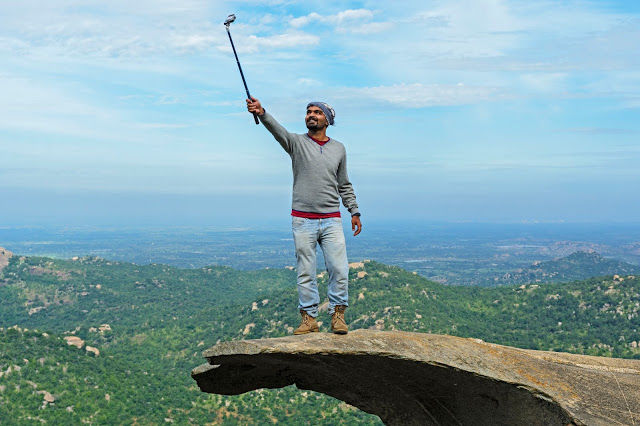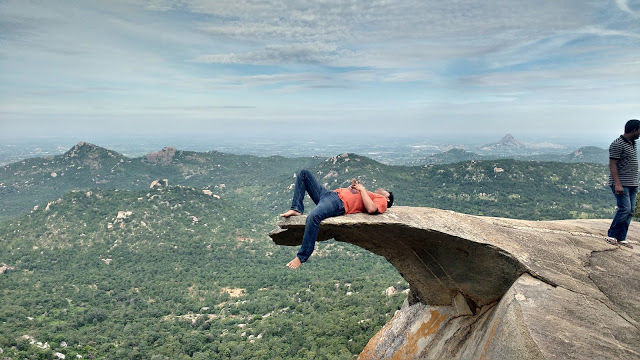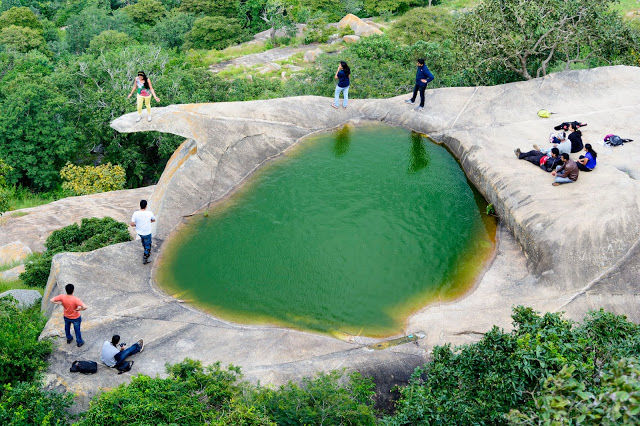 The view from the Avalabetta Hilltop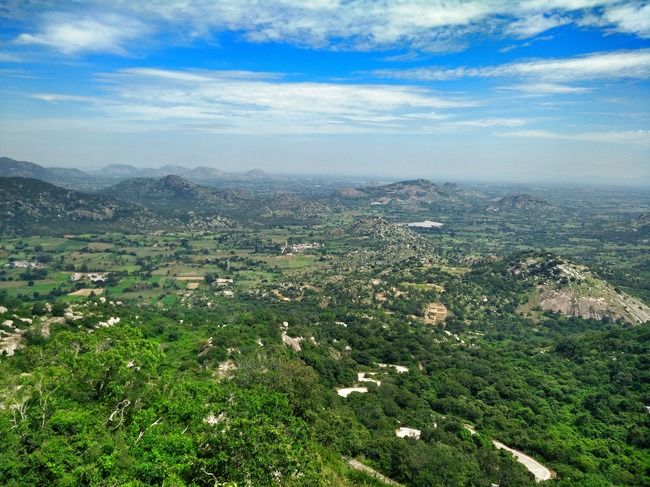 What to expect in Avalabetta?
1. You will love the drive to Avalabetta hill. Once you enter into the rural roads, only a small patch of 3-4 km is bad, the rest of the route is good.
2. Avalabetta fort offers the purest form of silence and solitude, enjoy it.
3. Take a walk around to witness the lake reflecting rolling hills stacked diligently one behind the other. Go half way down the mountain, sit comfortably on a boulder, forget all your worries and surrender yourself to the stunning views.
4. Pay a visit to Lord Lakshmi Narasimha in his small yet beautiful abode.
5. I would not recommend staying there, although there is a small guest house on the top, maintained by the government.
6. You could visit this place all round the year. Best time to visit would be early morning.
7. Carry your own food and water as there are no restaurants there. Also, be wary of the monkeys.
How to get to Avalabetta hill?
Distance: 90km from Bangalore
Toll fare: 80 – One way ; 120 – Two-way
Google Coordinates : Search for 'Avalabetta hilltop' or 13.577436, 77.674359
So, what are you waiting for? Pack your bags, put on your trekking shoes and make your way to the Avalabetta hilltop for an enjoyable weekend!
Frequent searches leading to this page:-
karnataka tour and travel packages, all karnataka tour packages, tamil nadu and karnataka tour packages, karnataka tour packages by southern travels, karnataka tour packages by car