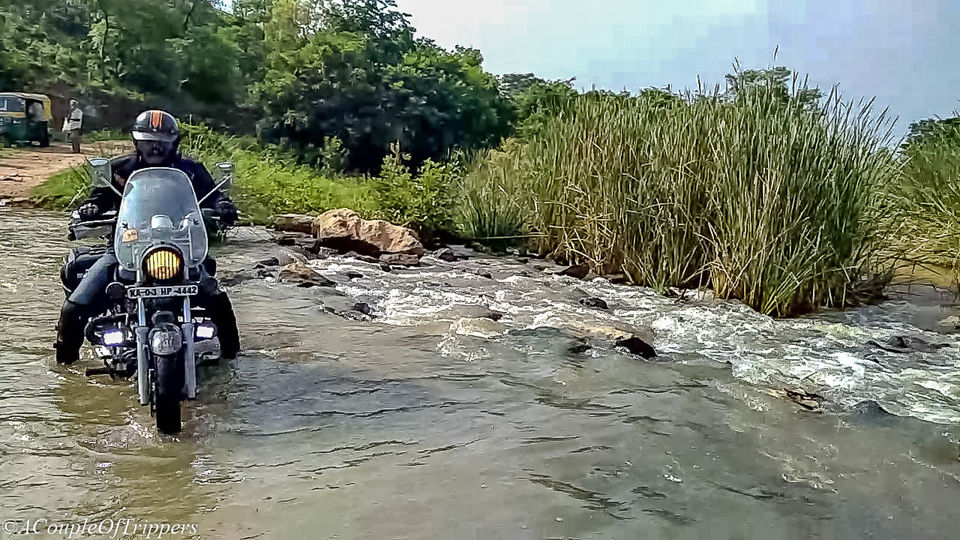 Last weekend, we planned to camp the day out at Manchanbele Dam, Karnataka. Whenever we go to some new place, we always tend to check out all the off roads around the main attraction. Here, our intention was to spend the entire day somewhere on the isolated shores of the Arkavathi River. We had our tent, sleeping bags and basic camping accessories packed on our bike. On reaching the Manchanbele Dam, we took the road to the right of the dam which led us all the way to the north. The map showed a river crossing.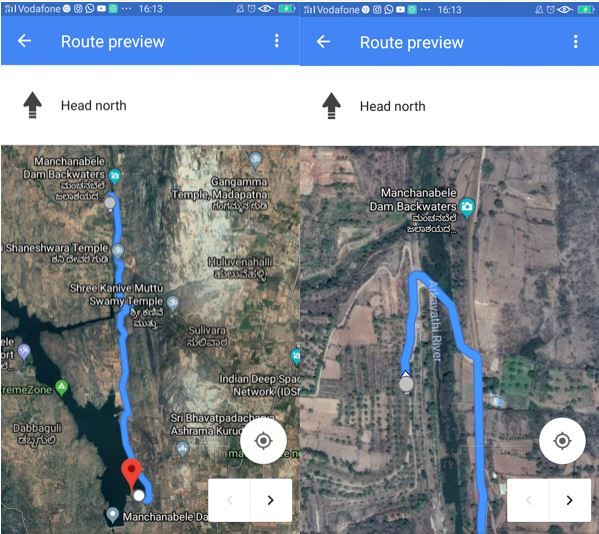 After traversing some pretty mean terrains, when we reached to that point, we were flabbergasted. There was no bridge whatsoever, the river was literally flowing ON the road. We had to either cross the river or take the long way back we came. We were pondering over what course of action to take next, as we had no idea how deep the river was and there was nobody on sight.
Suddenly we heard a vehicle approaching. An auto rickshaw with 3 men onboard. Being on an adventure means you always need to stay alert and be prepared to aptly react to a dangerous situation. Disembarking from the vehicle, they approached us and started talking in their native language. Watching our blank faces and inferring that we didn't understand a single word they uttered, one of them waded to the river and started pointing to us on how we should cross the river with the bike.
We felt utterly grateful that those people just happened to come there for fishing (we later gathered that from animated hand gestures) and assisted us in crossing the river! We carried on our merry little way, trespassed a couple of private properties and later camped at an aesthetic location.