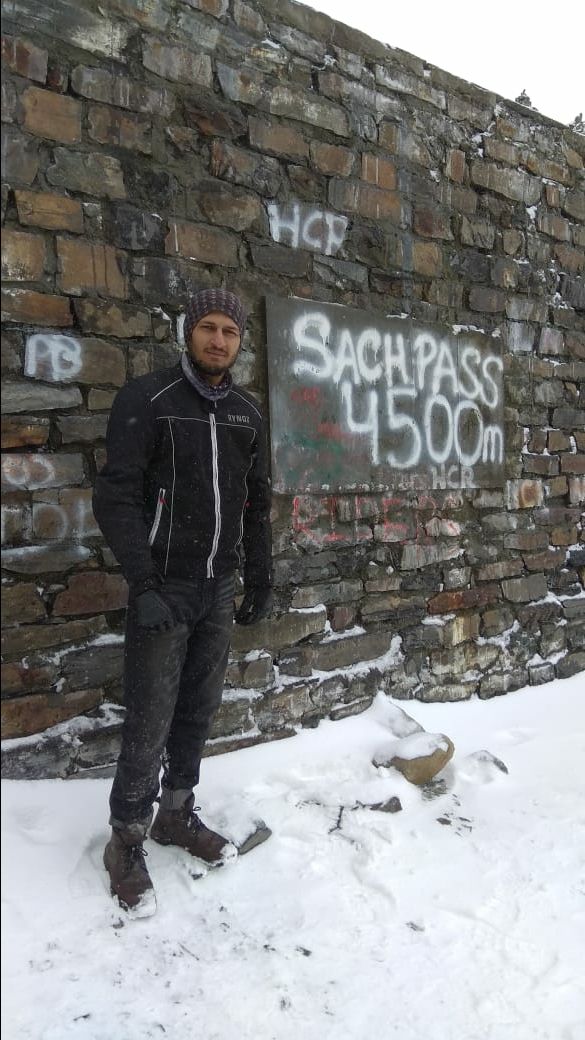 Come and join me for the trip of my life. Ride to the daddy of all passes aka SACH PASS
Day 1 - Our initial plan was to leave early at 1 AM on 12 sept but as always we left at 3AM. The destination was Dharamshala but we made it to Amb(Himachal Pradesh) only. The reasons behind that was sleep, puncture, disc pads change, and lots n lots of rain. 🤣
This pic was taken near Una while waiting for a train cross since I always love these type of clicks. Thanks to @mohsinp201 for giving me such a nice shot.
So we reached Amb at around 9PM and finding a hotel was a task. That's when @aery_paras helped us to get a hotel and we called it a day.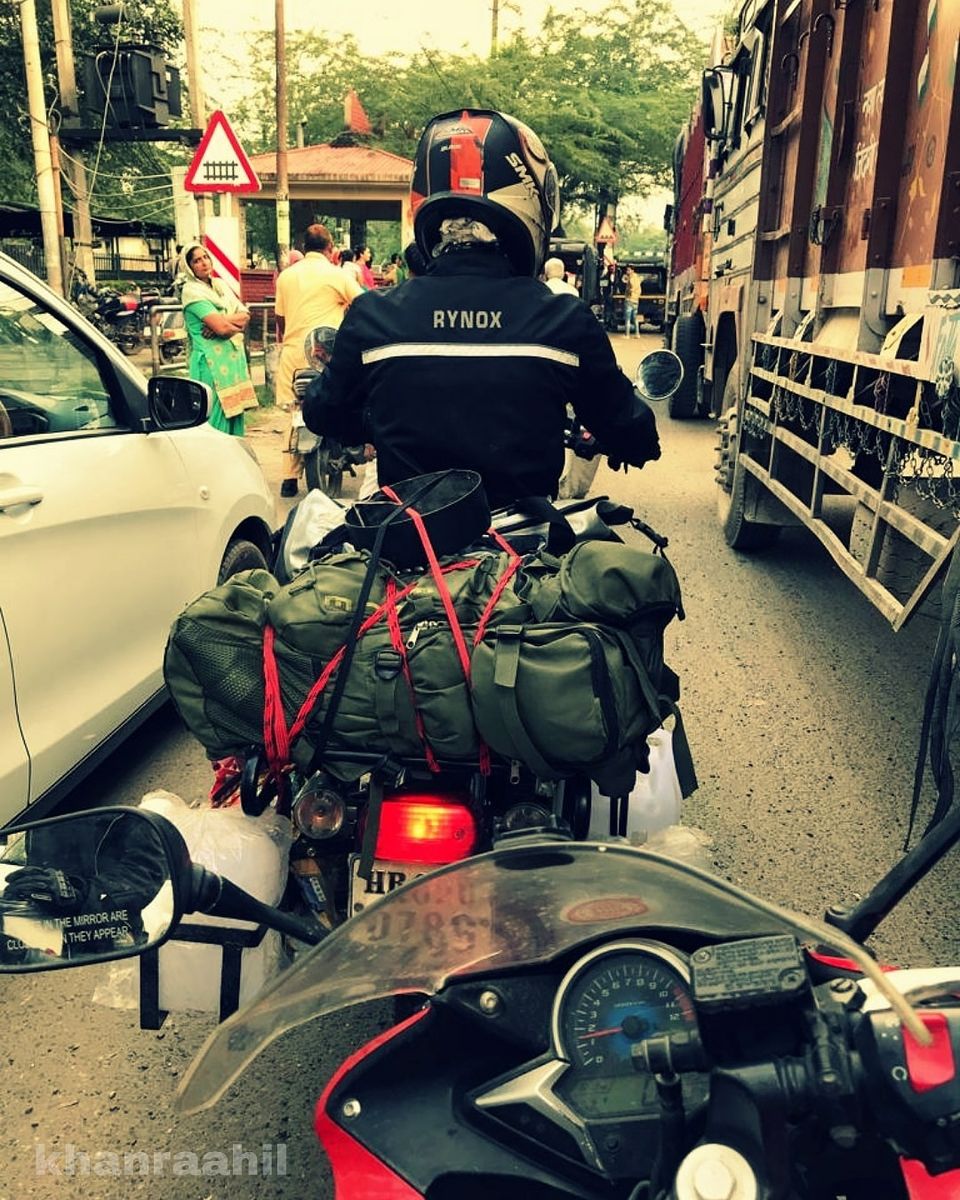 PART 1 - So after spending our night in AMB, we decided to ride till BAIRAGARH because we wanted to cover SACH PASS slow and easy. However, Rains , rains and lot of rains.
We moved from AMB at 9 AM and due to some miscommunication we lost our way and ended up in lots of mud slush, rocky roads and a river in front of us to cross 😫. The river was all dry with around 5mtrs of water stream to cross. I decided to go first and BOOOMMMM (that's where I had my first fall 😂). Though the brackets saved the bike from any damage but my shoes were full of water.
Somehow with the help of a local uncle we made it to highway and it started raining cats and dogs. After waiting for sometime we decided to move on in heavy rains.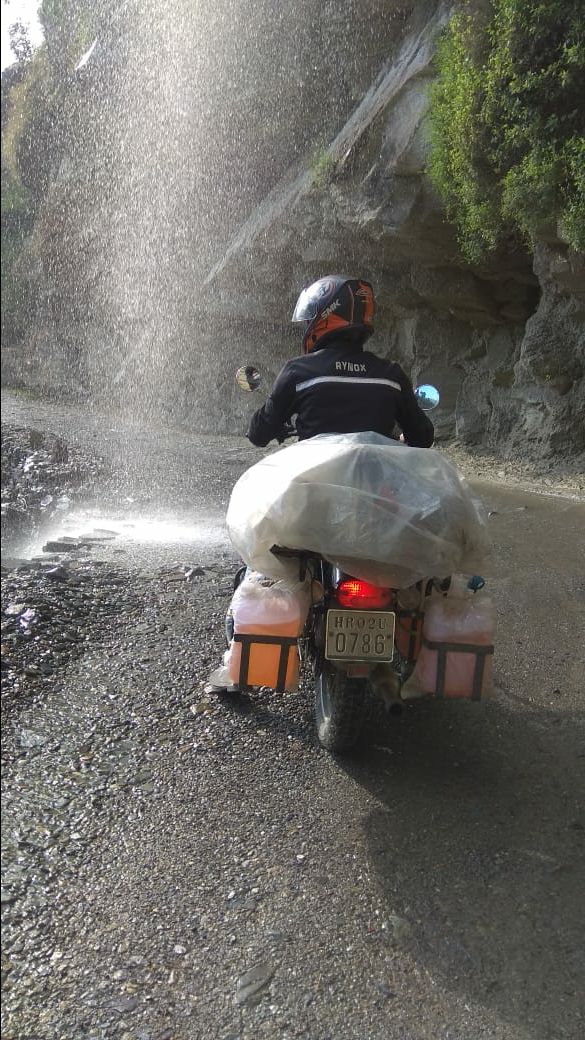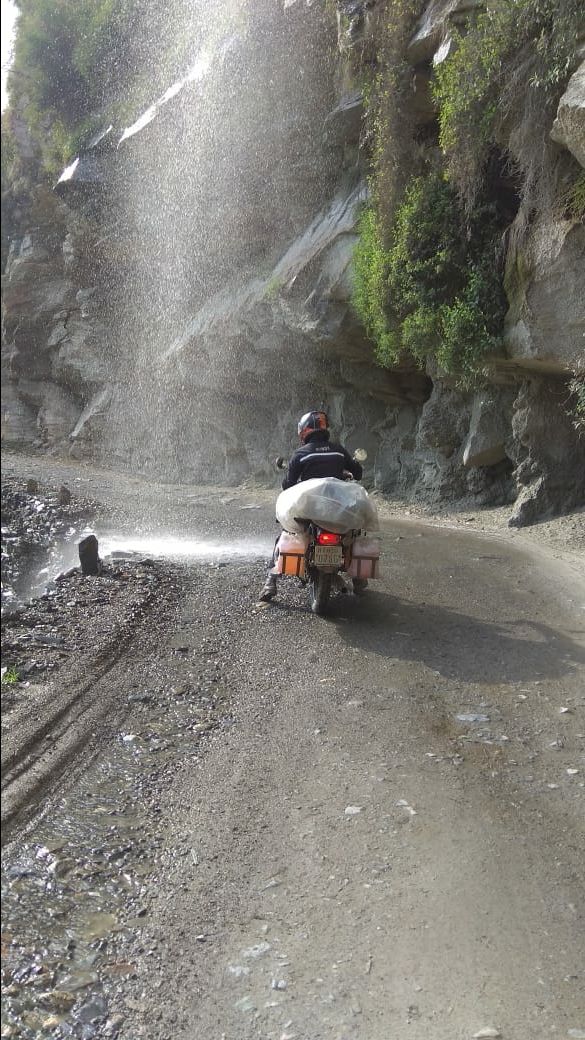 Part 2 - So after riding in heavy rains for almost 1 hour, we reached a check point before pong dam and were asked for the entry. The uncle doing the entry was in his 60's and it took me almost 15 minutes to make him understand where we were going (SACH PASS). After so many attempts, I finally told him that we are going to Chamba and he said "to aise bolo na chambe Jana h" 😂 PONG Dam was beautifull and we rode very slowly while crossing it to enjoy it to the fullest. And again the same story continued, we lost our way, rain started again and we were riding to the unknown roads without any idea that where we will reach. After riding for almost 2 hours, we got the highway and realised that it's too late to even reach Chamba. So the destination for that day became BANIKHET. After getting a hotel, we put all of our wet clothes in the balcony hoping that by morning they will get dry. But that's the beauty of mountains, they will always surprise you. Nothing was dry and we continued our ride next morning by putting polythene in our shoes.😂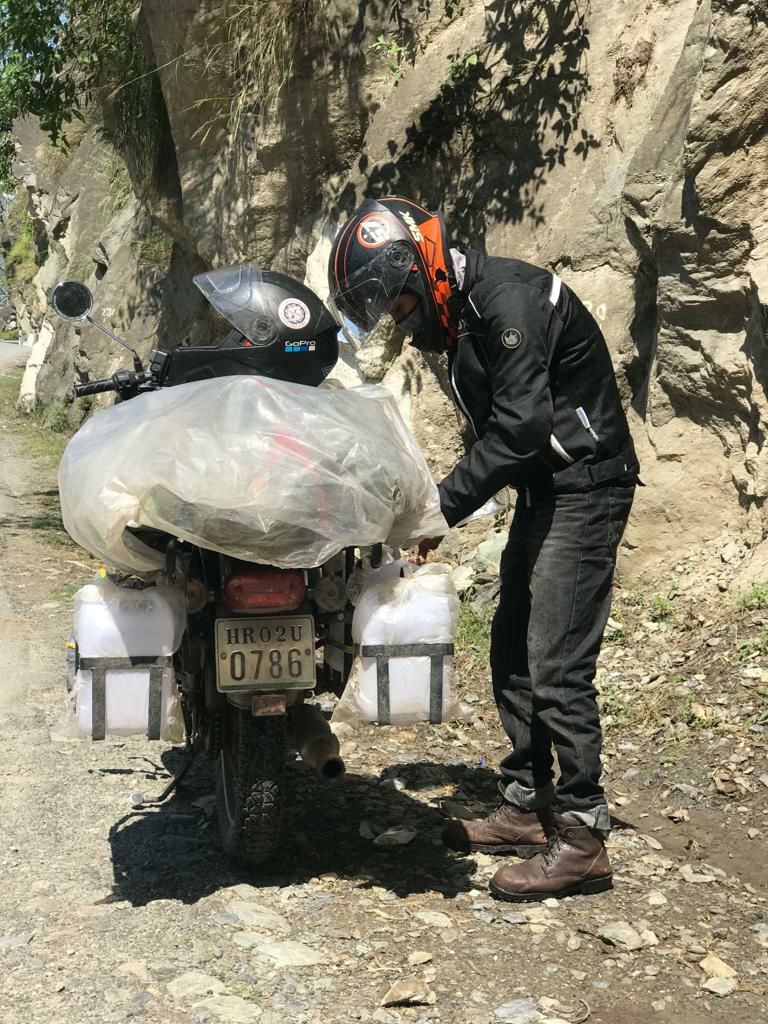 So we left from banikhet at 9 Am and our destination for that day was KILLAR passing SACH PASS. The road after banikhet was good to ride and we enjoyed every moment of it. The time spent at this location was good and what made it better was Maggie and tea.
But when we proceeded from there, we missed our short cut and ended up going from a longer route passing Chamba.
The roads started getting bad and I got one of the shockers leaking. We stopped at tissa for fuel refill and got our Jerry cans also topped up bcoz after there we were not going to get any fuel pump for about 230kms.
We kept riding in hope of crossing SACH PASS to reach KILLAR but ended up at BAIRAGARH since it was getting late and it would have been a very bad decision to ride forward towards KILLAR.
Also, while reaching bairagarh, we got almost 50 hifi from school students who were returning and were happy to see us riding there. Goshhhhh, my hands were paining for almost 30 mins after that 😂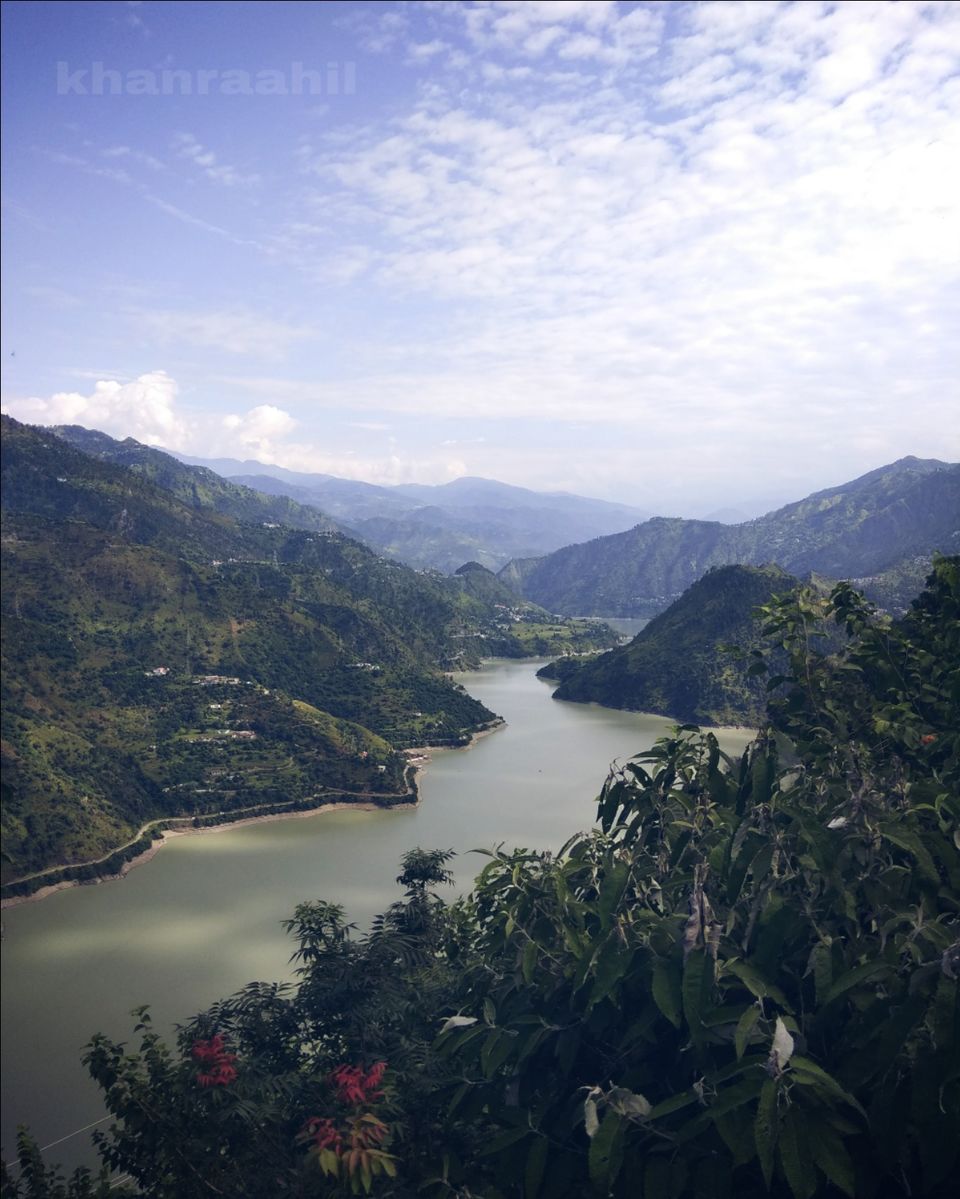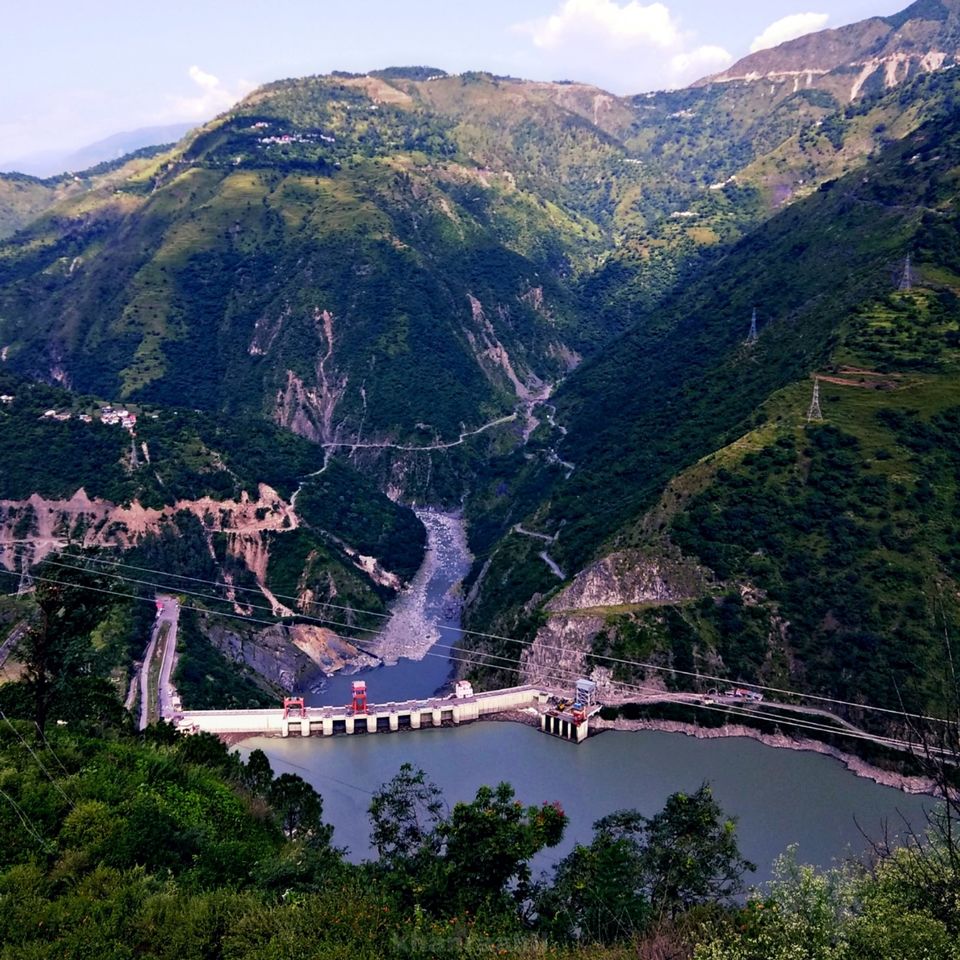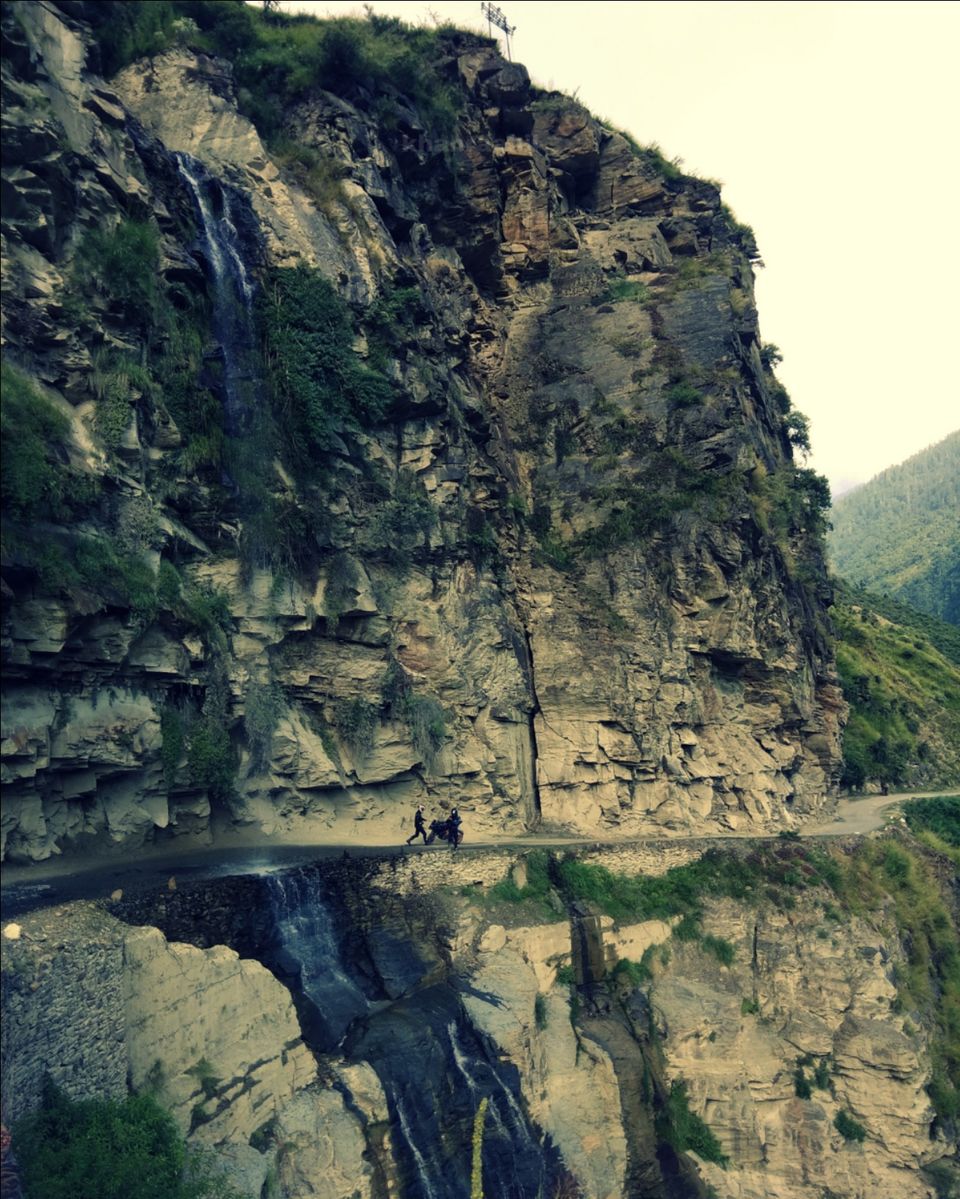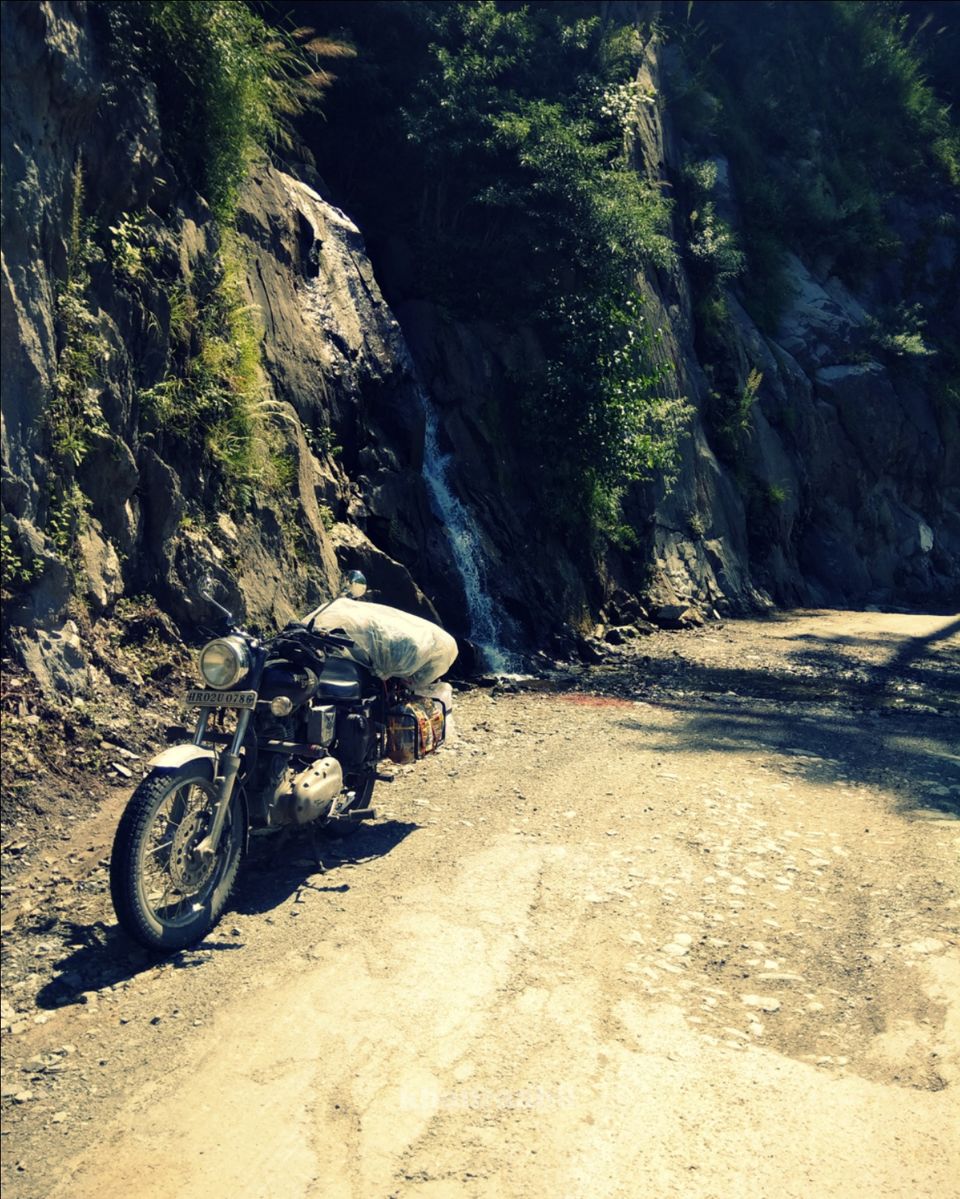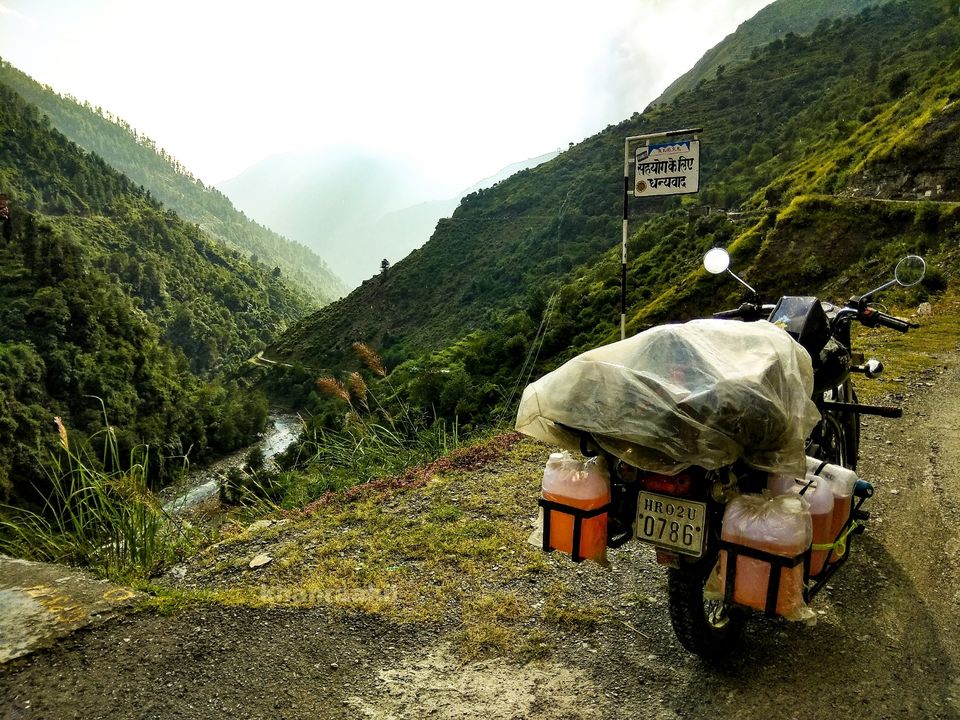 Part 1 - So the day came to face the TRUTH, to face the grand daddy of all passes aka SACH PASS.
We left at around 9AM from our hotel and were accompanied by lots of clouds over our head. We were hoping that it doesn't rain but again it started and ohh boyyy that was cold.. We found a small dhaba after moving hardly 6-7 km from BAIRAGARH and decided to stop there till the rain gets over. An elderly man was all alone in the dhaba and he greeted us with a cute smile bcoz as per him he don't witness people often on that road (specially bikers). After spending almost 1:30 hours there with a plate of Maggy and 3 cups of tea we went out when the rain stopped.
And what we saw.? We saw fresh snow capped mountains in front of us which were lush green an hour ago.❤️ And by that time we knew something amazing is waiting for us up there 😉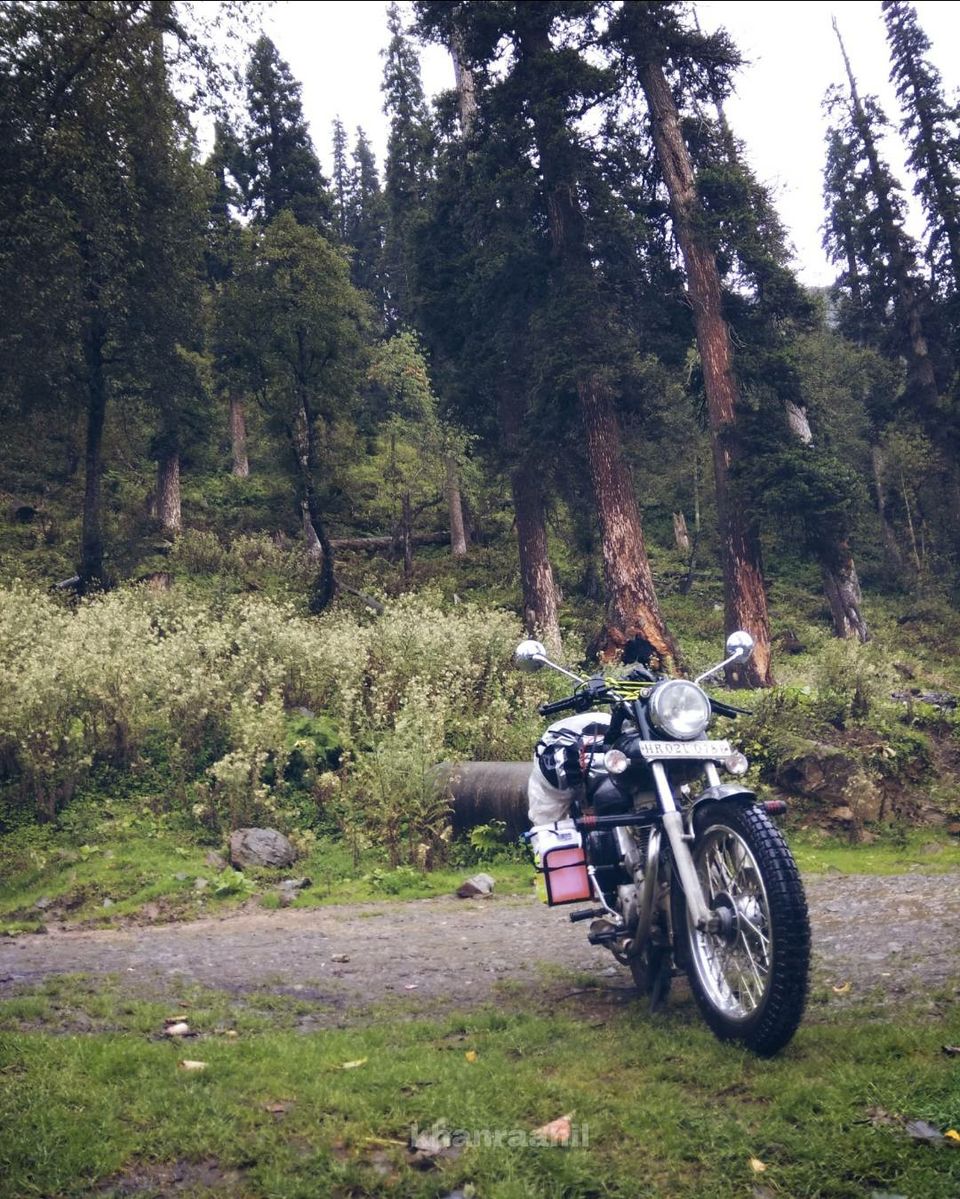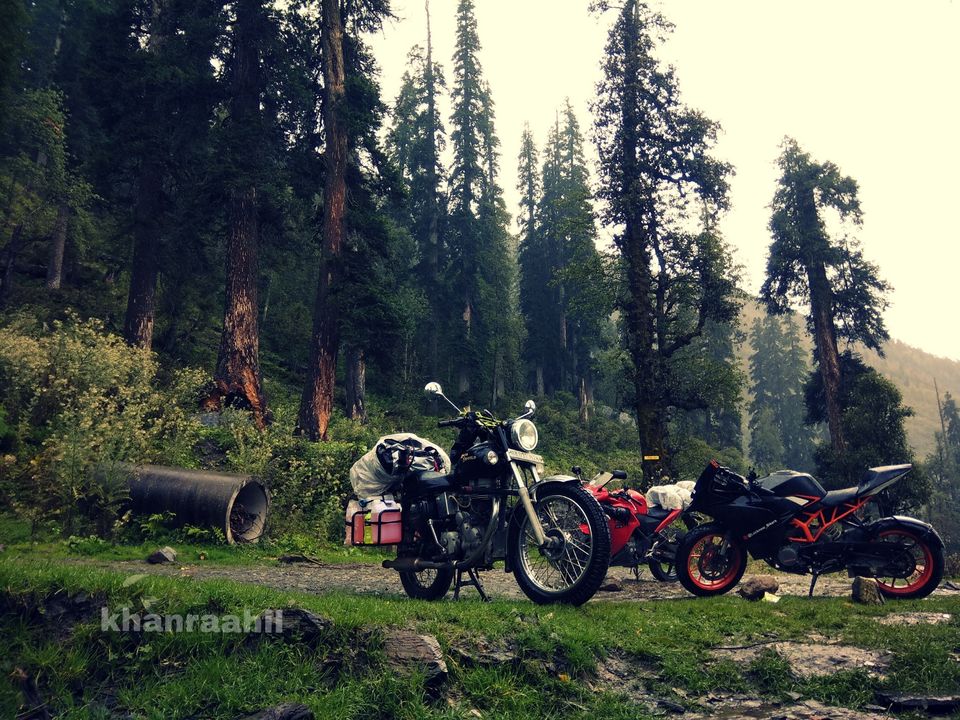 Part 2 - And that's what we faced after moving from that dhaba. Since I was carrying around 20-25 kgs weight on my bullet, the bike gave up at this steep climb. Thanks to @shivaksh200 for helping me at that stretch beacause that's what brotherhood is all about. We never ever give up on our brothers. So after crossing some small water crossings, wet roads with almost no tarmac but stones we reached a small dhaba and there we came to know that we have to face this road for another 14KM's. It was cold AF and we started to face issues while breathing since the height was increasing with every passing metres but deep down in our heart we were enjoying every moment of the ride and were excited to reach SACH TOP asap. 😋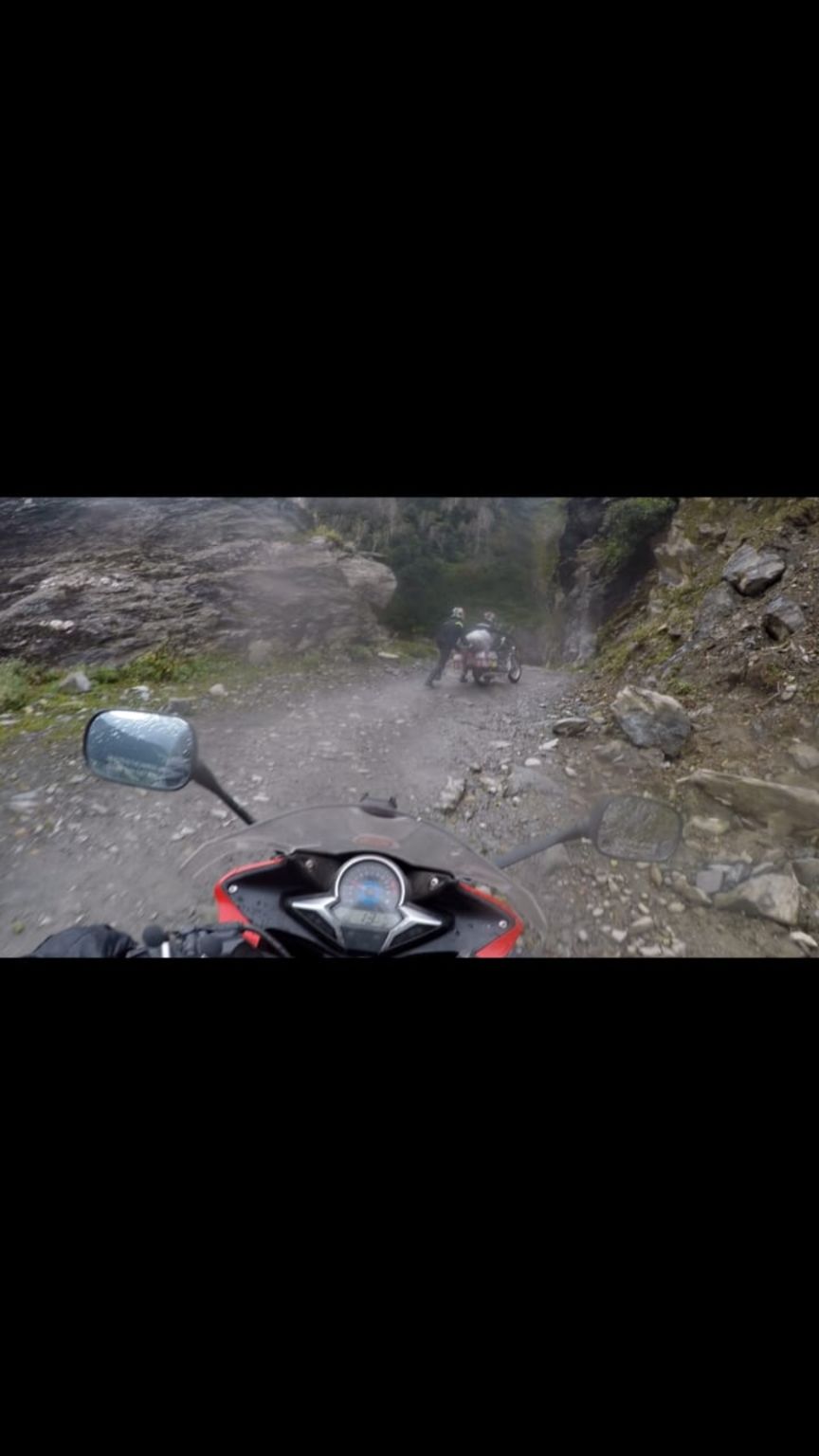 THAT IS HOW WE FACED THE TRUTH (SACH PASS) So it started snowing when we were only 5 km away from sach pass and that was the moment which I will never forget for my entire life. Always wanted to experience fresh snowfall and that's how I got it (doing the thing which I love the most ❤️) The pain, the will, the dedication, the passion, everything went in for it and we made it to sach pass. What else I needed at this point.? I had my bike, my friends, mountains, fresh snow and a happy face 😋 A Himachal Pradesh tourism bus was stuck in front of us along with few pickup vehicles. But every one was helping each other so that nobody get stuck there and make it to their homes. That's the beauty of mountains ❤️ My bike gave up a little bit on numerous occasions but we made it anyhow. A big thanks to @shivaksh200 and @mohsinp201 for joining me on this ride and making it happen. 🤗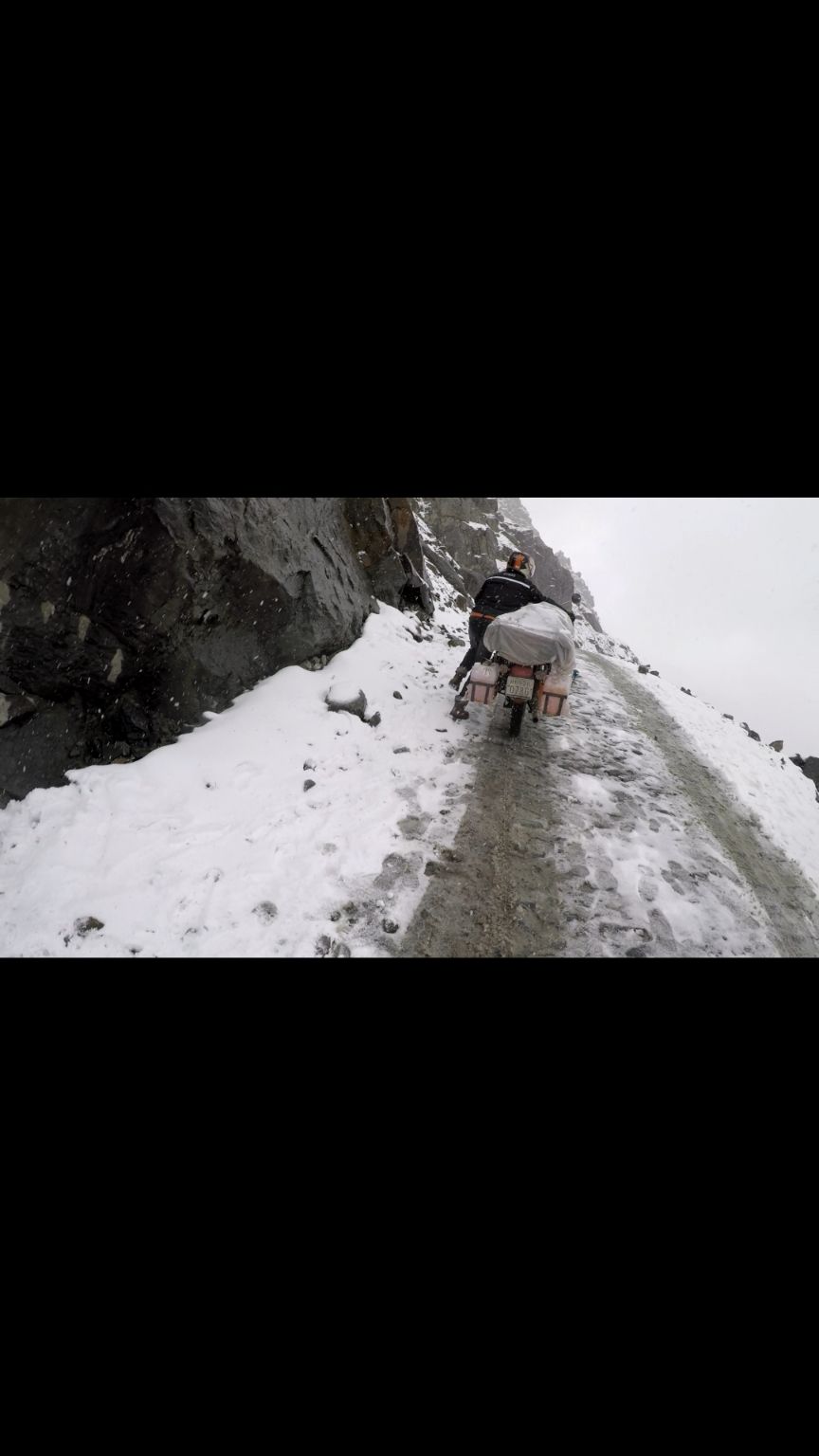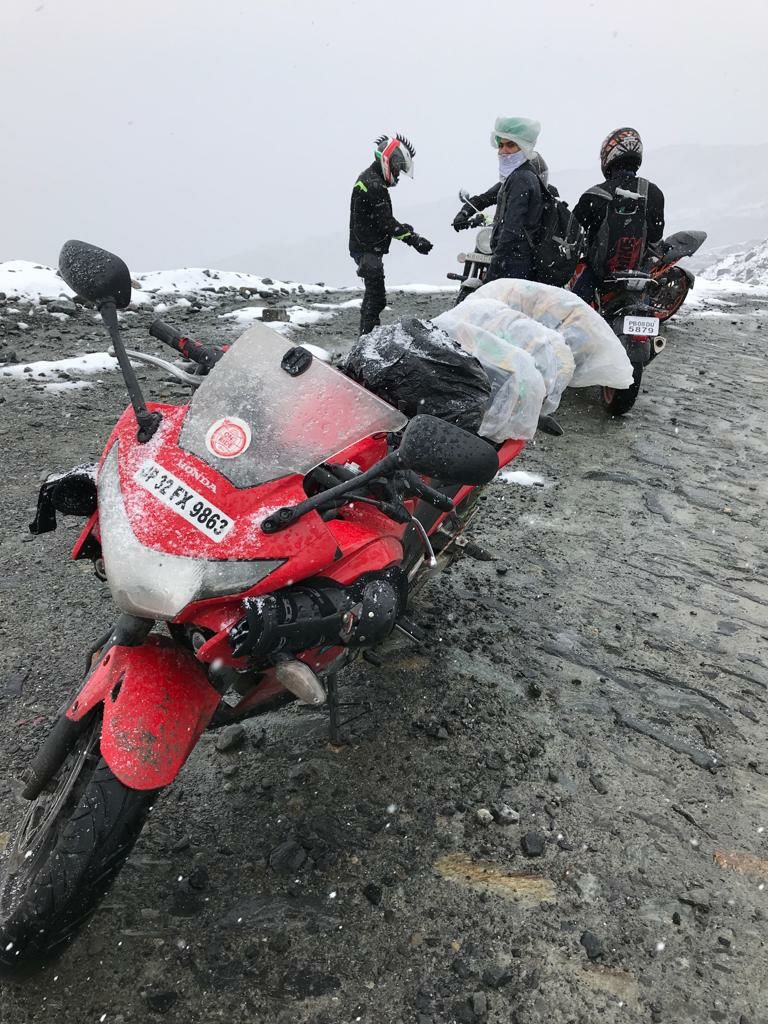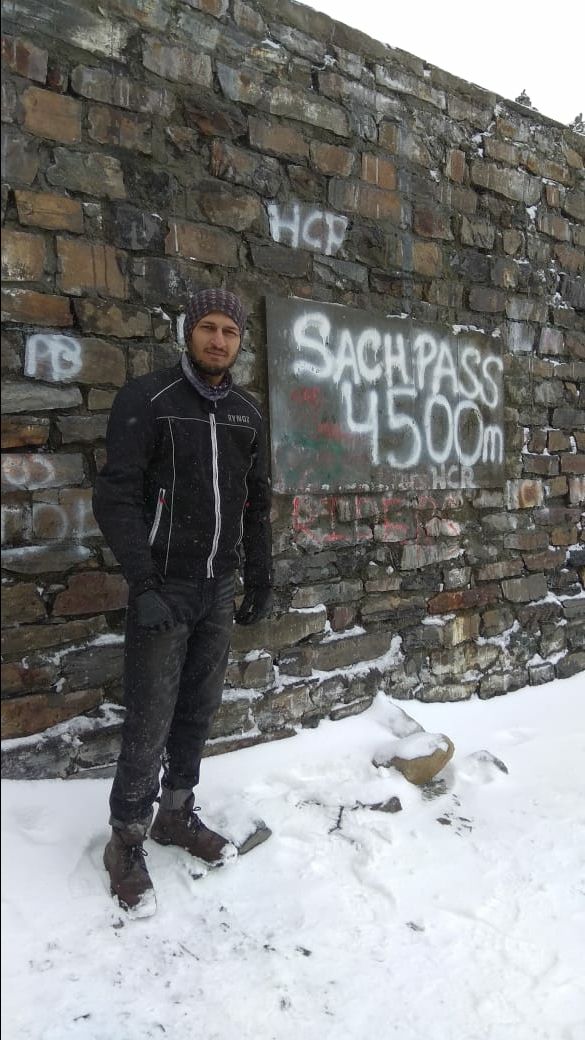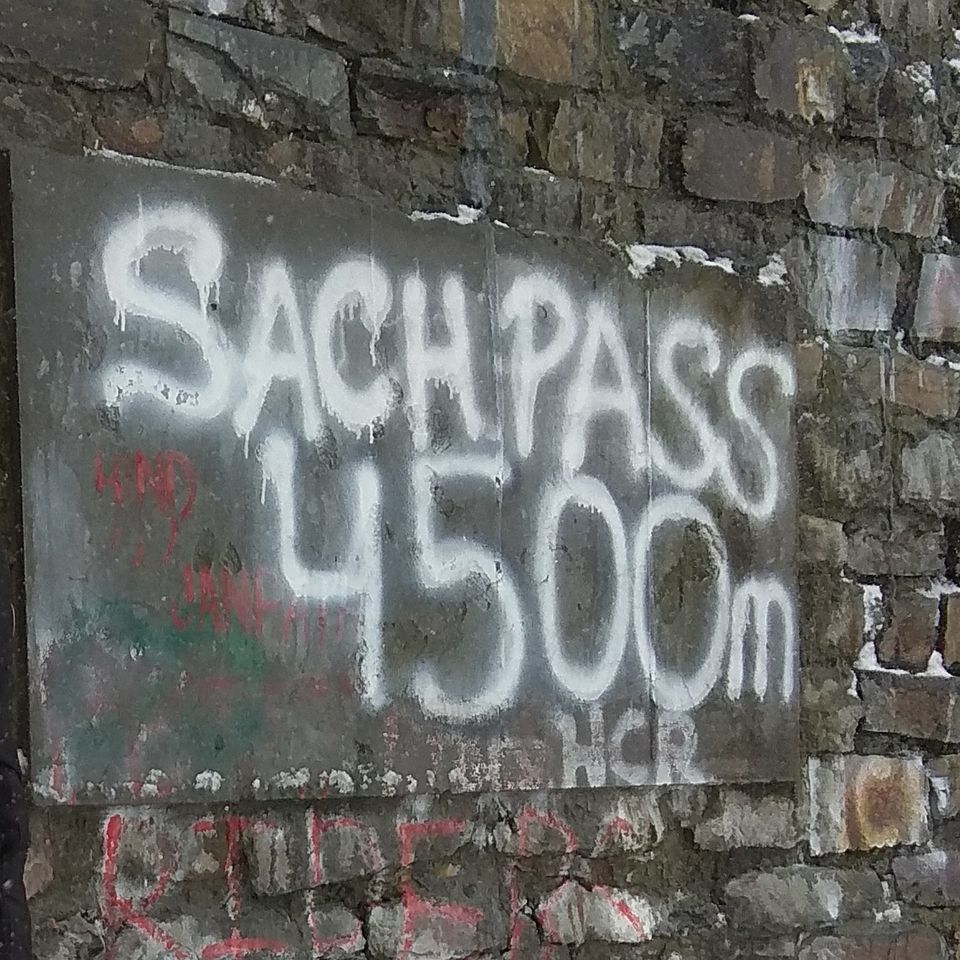 Part 4 - So our plan was to complete SACH PASS in a circuit i.e Delhi - Sach pass - Killar - Rohtang pass - Manali - Delhi but as they say, the weather at mighty sach pass is unpredictable and changes every minutes. Within 1 hour, we had the road covered in 6 inches of snow and the conditions at killar side was more worse then we were facing bairagarh side. The traffic was completely halted on killar side because of larger amount of snow and it would have been a complete suicide for us continuing our ride towards KILLAR. So with very heavy heart, we returned back to bairagarh slow and steady since the road was slippery and I was riding without a footrest (gear side) which broke in a fall before sach top. However, Before leaving the top, I promised myself that next year I'll b completing the circuit no matter how.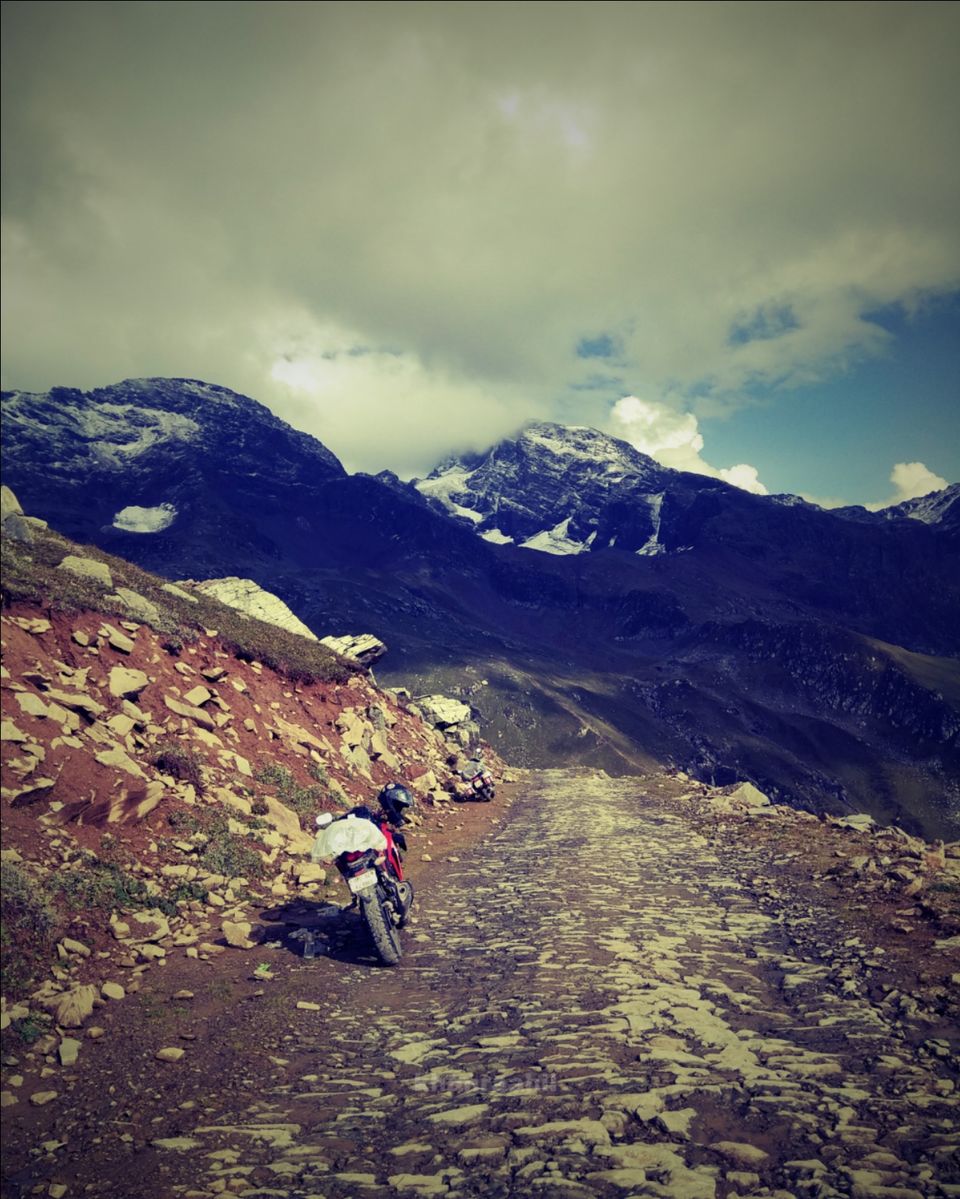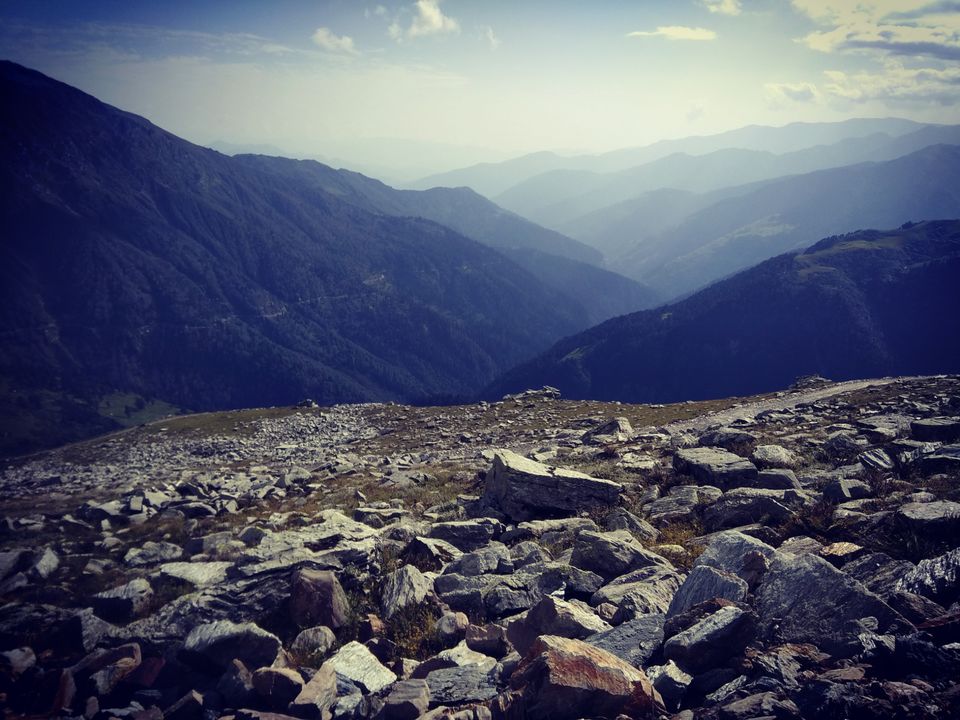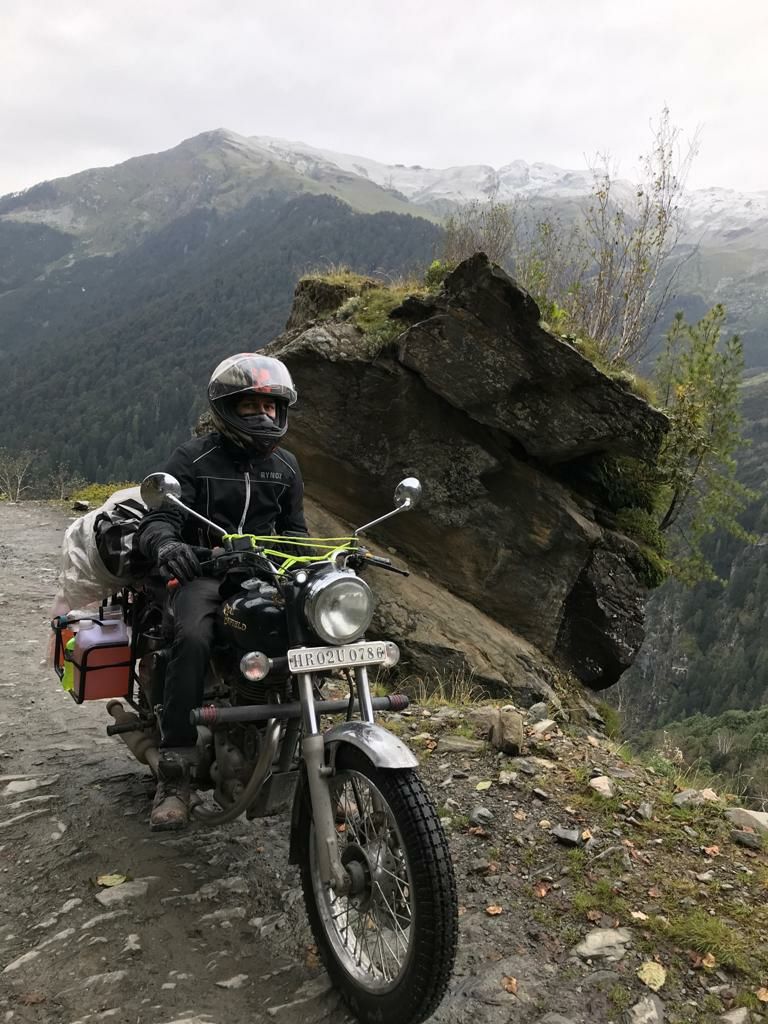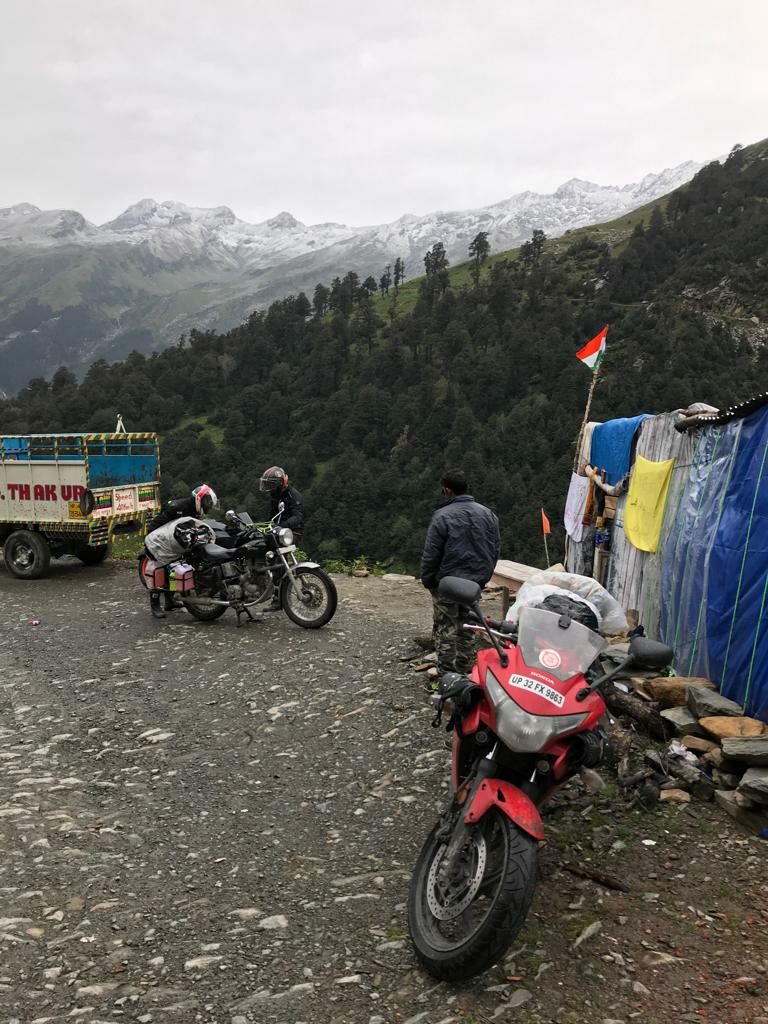 Day 5 and 6 was all about riding, riding and riding. We took almost 34 hours from bairagarh to reach our home at Delhi. Some repair delays, 4 hours of sleep at a dhaba in night and lots of breaks are added in this time.
But what I learned from this ride.? - I learned that no matter how well u prepare urself for the mountains, they will test u to the limits. And cherry on the cake is definitely SACH PASS.
What we faced throughout our ride.? - Puncture, Rain, Slush, Mud, Rocks, Water crossings (Even a small river crossing literally), cold, snowfall and what not. But all of these added to the fun of the ride and made us a better rider in terms of understanding the touring..❤️ Next feeds will showcase my favourite clicks which I got on this whole ride and I hope u all will love them too 😊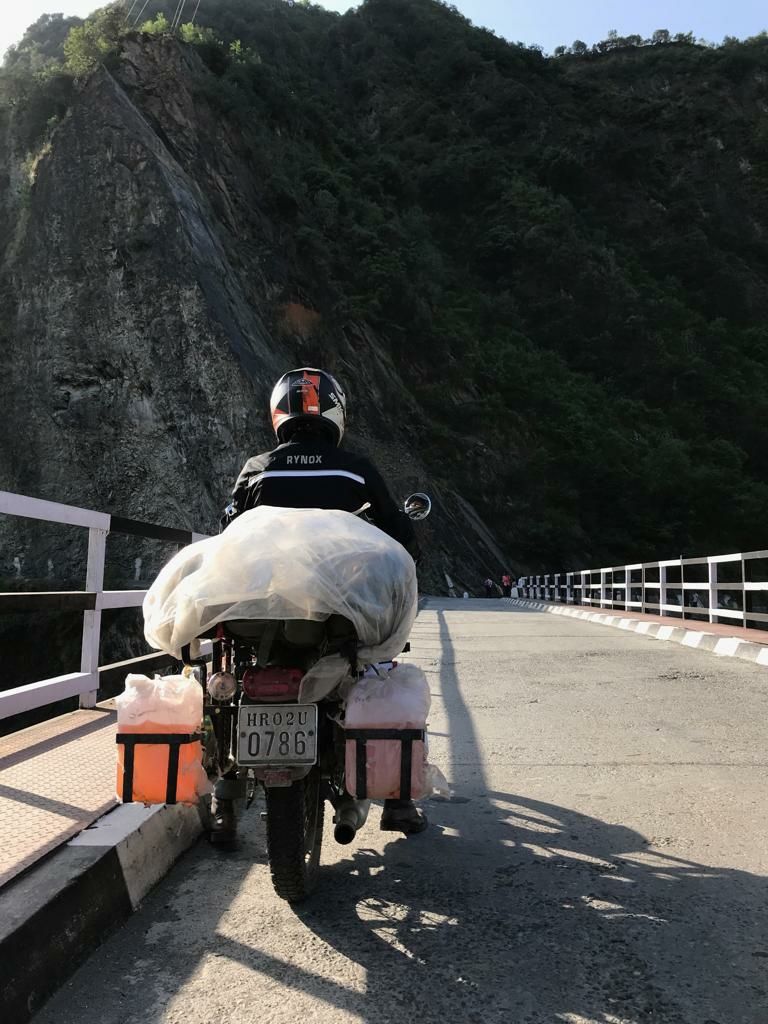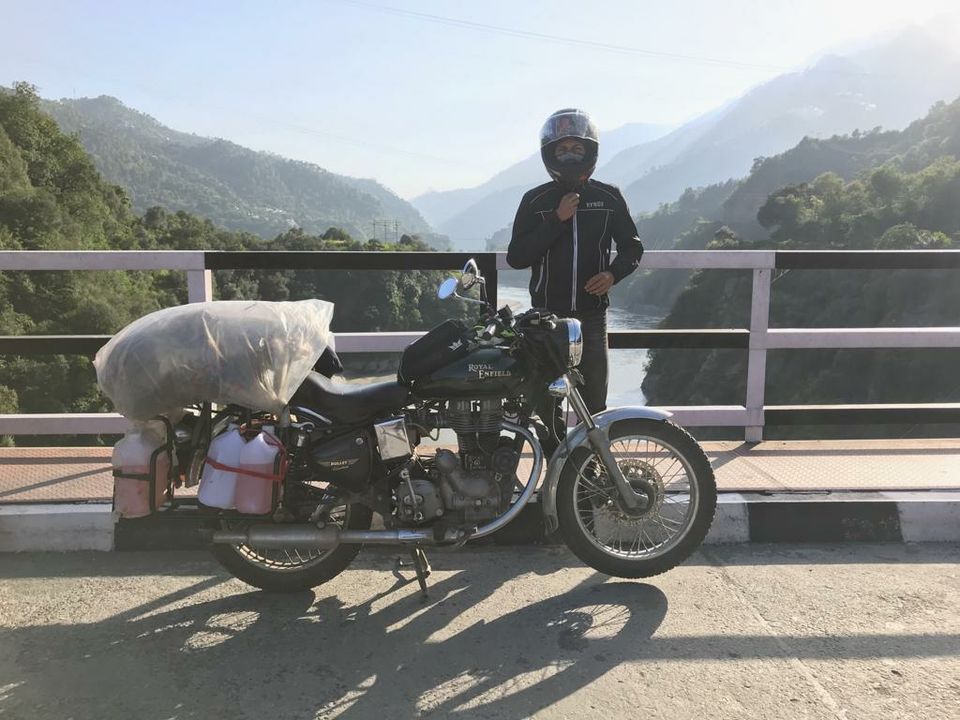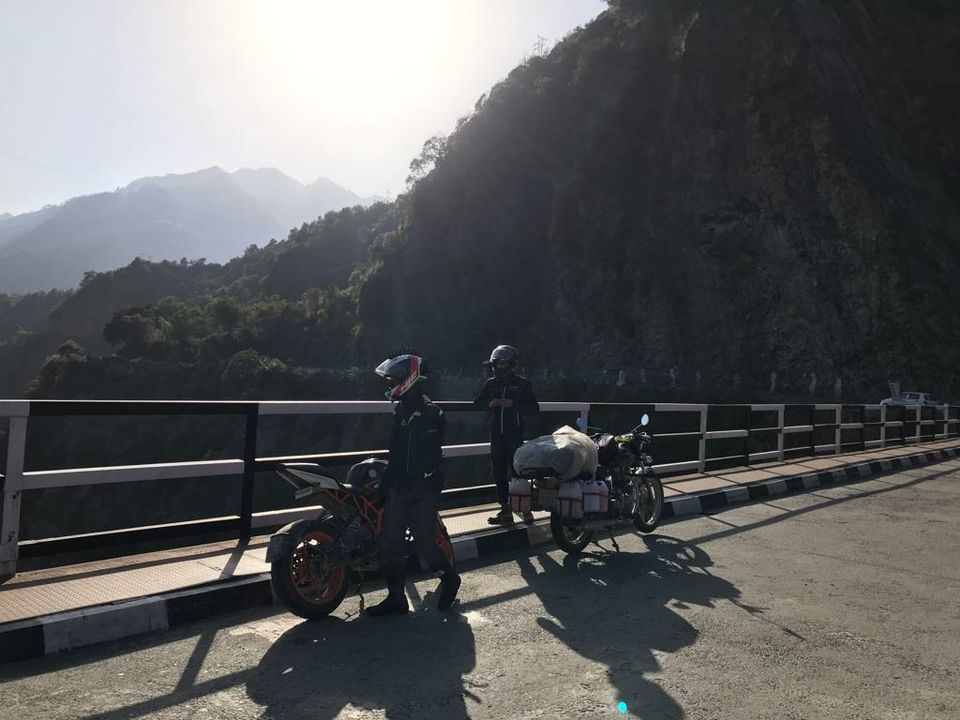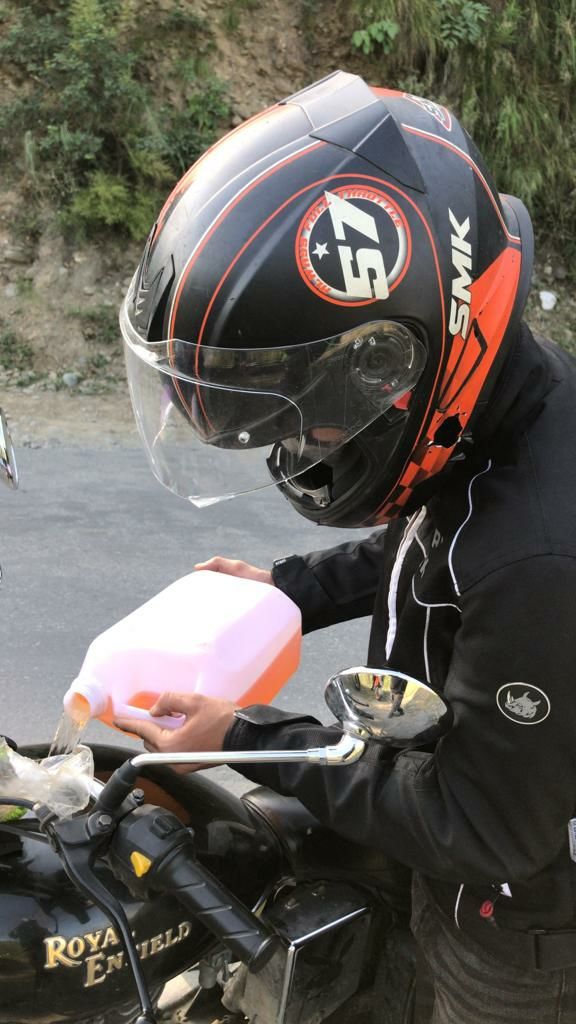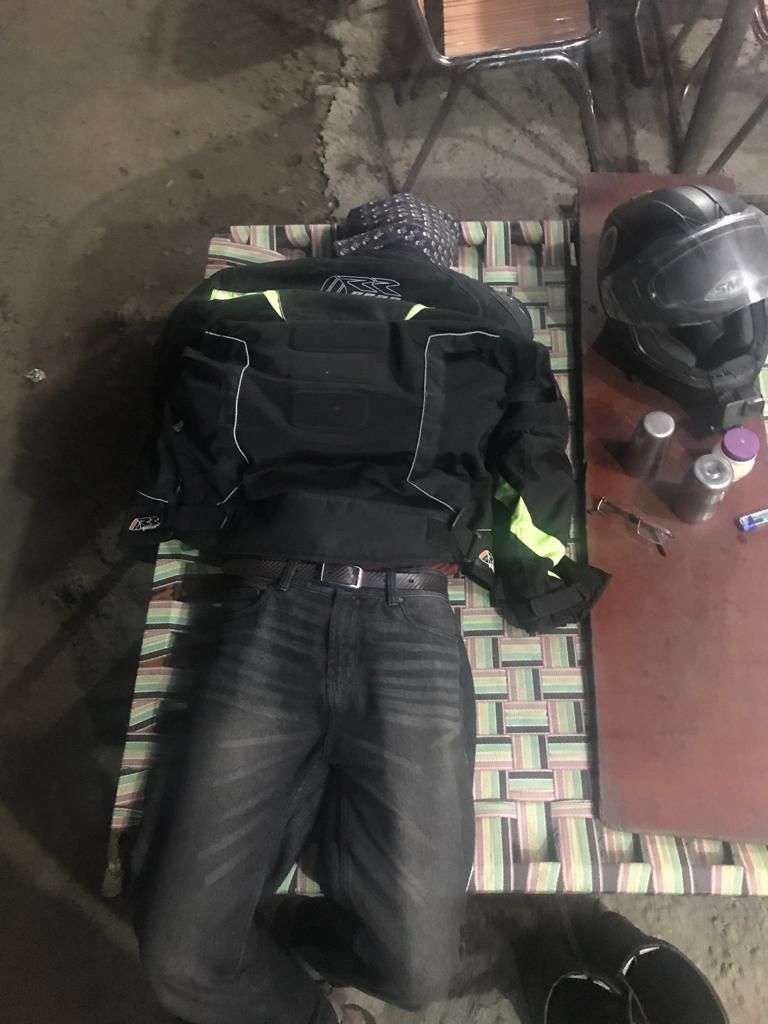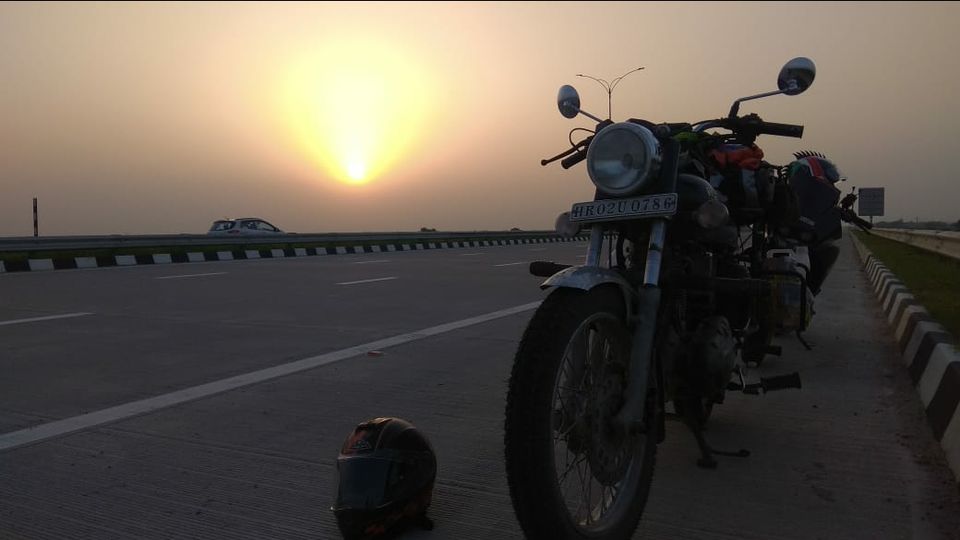 Adding some other photos from the ride which i will cherish for lifetime ❤