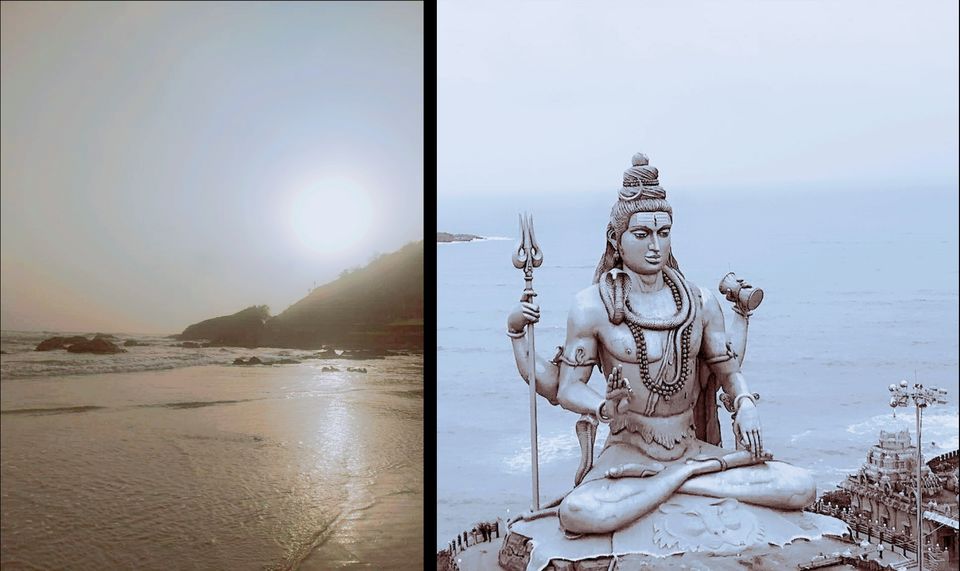 Gokarna is one of best travel destination both as a Vacation as well as Religious place. It is a town on the Arabian Sea, in the southwestern Indian state of Karnataka.
If you're a party and beach kind of person this place has happening beaches like Kudle, Om, Half moon and Paradise Beaches. Also, if you would like to touch some sought of religious spirituality there are places like Gokarneshwar , Mahabaleshwar and Koti Theerta Temple so on..
Exited right!!! I've explored some best places at Gokarna with my colleagues.
Day 1 - On July 28th, 2018 we started our over night journey from Bangalore to Gokarna which is almost 9hrs in bus.
We stayed at Namaste Sanjeevini resort booked right near Kudle Beach. The resort provides best food both veg and non veg, as a great pool and area is quite huge which gets you very comfortable stay. Also arranged campfire on request.
Kudle Beach - The beach is very much walkable distance from Namaste Sanjeevini. It is one of the many beaches of Gokarna, situated only a few minutes' walk from Gokarna Beach or Om Beach. The beach is a paradise for those who love peace while they travel ,this beach offers the most silent and serene atmosphere to enjoy a sunset, a walk along the shore or simply sit and observe the never-ceasing tides. It one of best beach for a morning or evening walk due to its less crowd. I experienced both sunset and sunrise at this beautiful beach.
Also, experiencing of early morning walk at beach with a cup of tea, feeling the tides was really pleasurable moment.
"Take only memories, leave only footprints"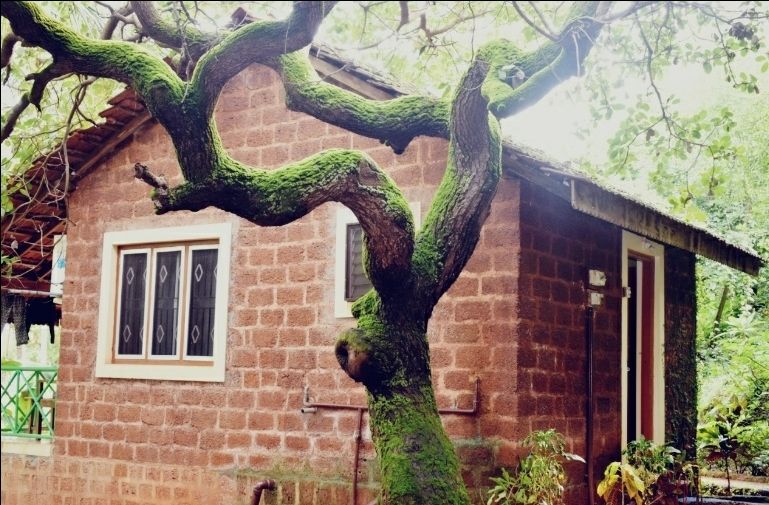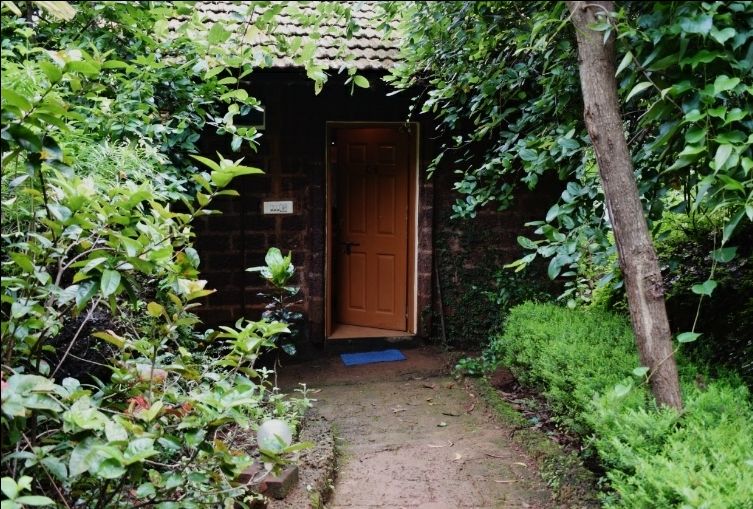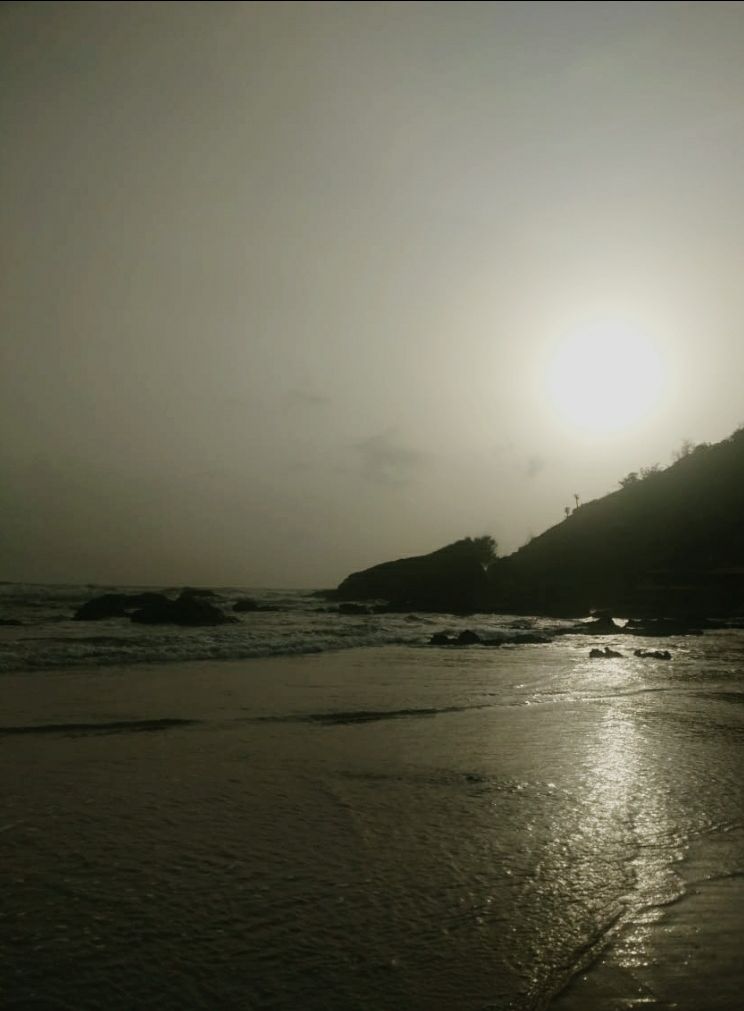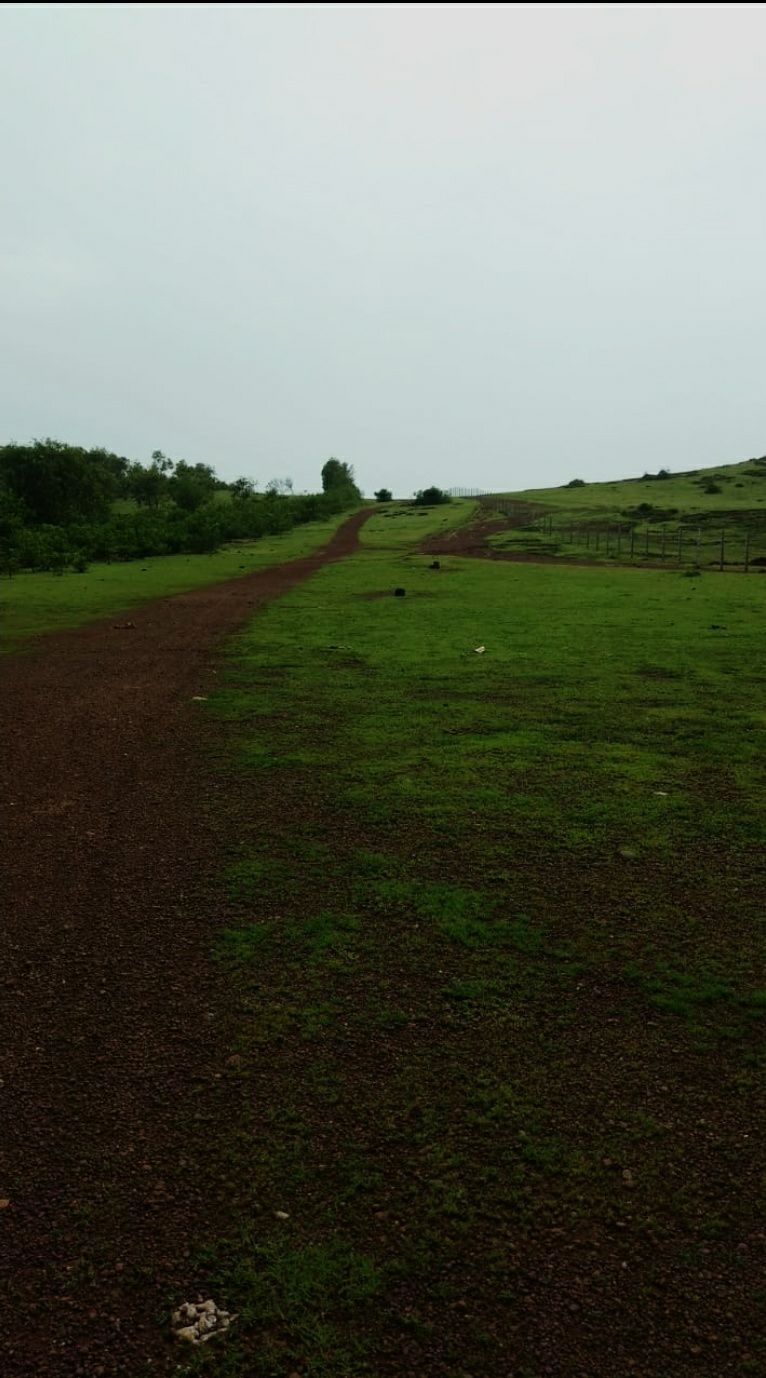 After a day at Namaste Sanjeevini even though it was relaxation and party kind of trip for many having fun in pool, booze and chilling. I had a different intention while I explore places so as with my co colleague , no actually I can call her as Soul sister best person whom I met in my corporate life.
" Life is too short to just relax, there is lot more to explore in this world" Isn't it?? having this thought in mind we both planned to go visit few famous religious places or temples which are must. Early morning we finished our breakfast at Sanjeevini and left to Mahabaleshwar temple. The urge of going to temple increased when I encountered a small snake while I was stepping out from resort -We believe some things because of the evidence of our senses right?This scariest moment made me strongly believe in spirituality. Atleast for those who got strong belief in spirituality.
Mahabaleshwar Temple - so called Kashi of South
Hindu temple located in Gokarna Uttara Kannada district, Karnataka state, India which is built in the classical Dravidian architectural style. It is a site of religious pilgrimage. The temple faces the Karwar city beach on the Arabian Sea.
The temple is considered as holy as the Shiva temple at Varanasi or Kashi in North India on the banks of the Ganges River. Hence, the Mahabaleshwar temple, Gokarna is known as the Dakshin Kashi .The temple deifies the Pranalinga which means the reality of God which can be captured by the mind also called Atmalinga or Shiva Linga.
OM Beach - Origin of name is interesting fact.
Om Beach is shaped as two semi crescents joined together forming the shape of Om (Hindu Symbol) hence the name Om beach. When I heard about the origin I actually started looking around to find OM shape in beach and Yes it is. This beach offers fun activities like Boating, Kayaking, Banana boat ride etc etc based on seasons paragliding as well.
Murudeshwar Temple - The place that kept chanting in my mind since years, due to its mind blowing beach view and Lord Shiva Statue. This temple boasts of the second highest statue of Lord Shiva in the world.
The main temple's entrance, also called the 'Gopura' stands at 123 feet and you can witness the breathtaking view of the Shiva statue from the top of the Gopura. The main deity of the temple is the Sri Mridesa Linga, which is believed to be a part of the original Atma Linga. The Shiva statue here is quite an impressive one and will surely leave you with a humble sense of tranquillity.
"A mind stretched by a new experience can never go back to its old dimensions" – Oliver Wendell Holmes
Thank you,
Usha L