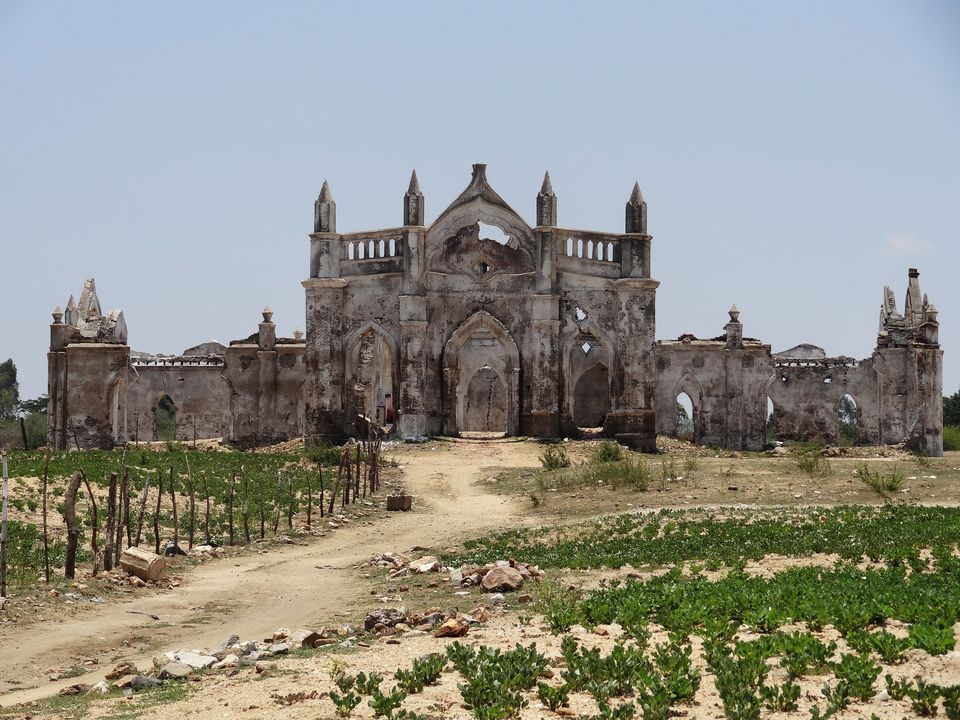 This was a suddenly planned trip and it was only two of us to go on a long weekend ride to Bekal fort and to see few places around Sakleshpur on the way back. As it was a monsoon time the weather was also pleasant to plan a long ride.

Day 1 :- We left Bangalore by 4.30 p.m. on Friday evening after a small tea break at Kunigal cross and headed towards Sakleshpur, which was a planned stay for the night. With lesser traffic as we left city early we managed to reach Sakleshpur by 10.30 p.m. and went on for a search of rooms to stay, but we couldn't find any rooms in our budget. So with a quick dinner near Indian oil petrol bunk towards the end of Sakleshpur city we went ahead with a wish of getting rooms in next town or any junction. As we usually never set any deadline for our ride on bike, the breezy chilling night in the Western Ghats didn't stop us riding but in turn the breeze gave us extra energy and we enjoyed the ride. We crossed the next junction called Gundya by 12.00 a.m., with one smaller break and this time we were sure of crossing the dense forest area till Kukke Subramanya. This stretch has very curvy roads and also the night buses plying from Kukke to Bangalore and vice versa just cruises away very fast and we had to be extra cautious with the sleep also. And also the roads were badly lit with the lights and every junction or a small village entrance was just empty and only thing which took us forward was our enthusiasm towards riding. Even though it was only 25 kms from Gundya to Kukke, we took one hour to reach the temple town, and got a room to stay for that night. Fell asleep as soon as we hit the bed with all joints of body aching and asking for rest.
Day 2 :- After a visit to Kukke temple by 8 a.m. we started our journey towards the next destination Bekal Fort in Kasaragod. Dating back to 16th century built by Keladi Shivappa Nayaka this fort sits on the sea shore spreading over 40 acres. It took us 3.30 hrs to reach Bekal via Sullya, Mulleria, Muliyar, and Poinachi crossing many ghat sections and forest stretches. The roads are well connected into Kerala from Karnataka in this part of border. Initially the weather was cool and splendid but as it was 11.30 a.m. the sun rays started sharing their radiations, and it was a tedious task to roam around the fort. The fort has a watch tower and also well inter connected throughout and this fort was made keeping the defence strategy in the mind, and this can be known by seeing the holes in the walls of the fort.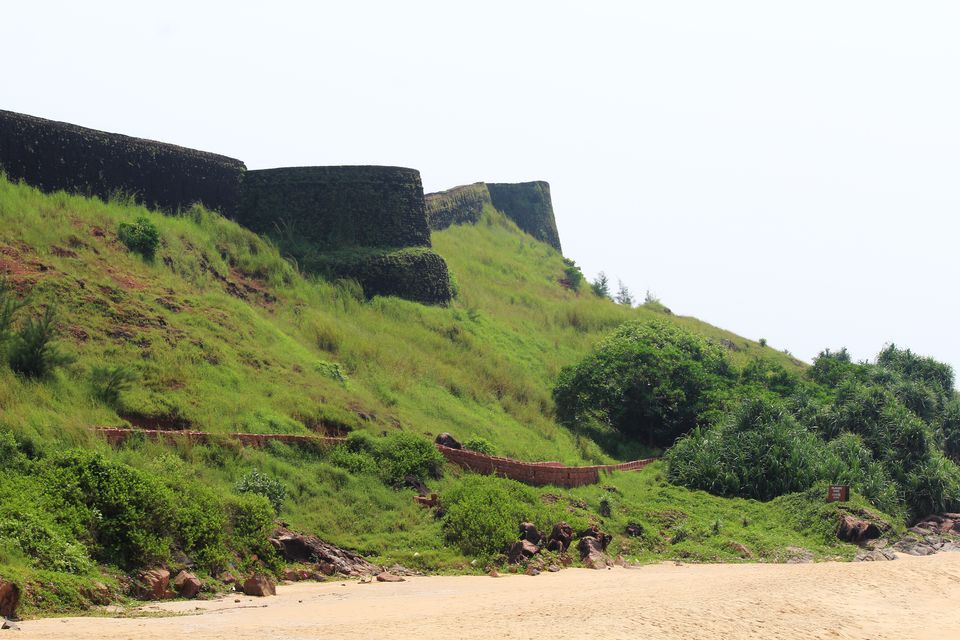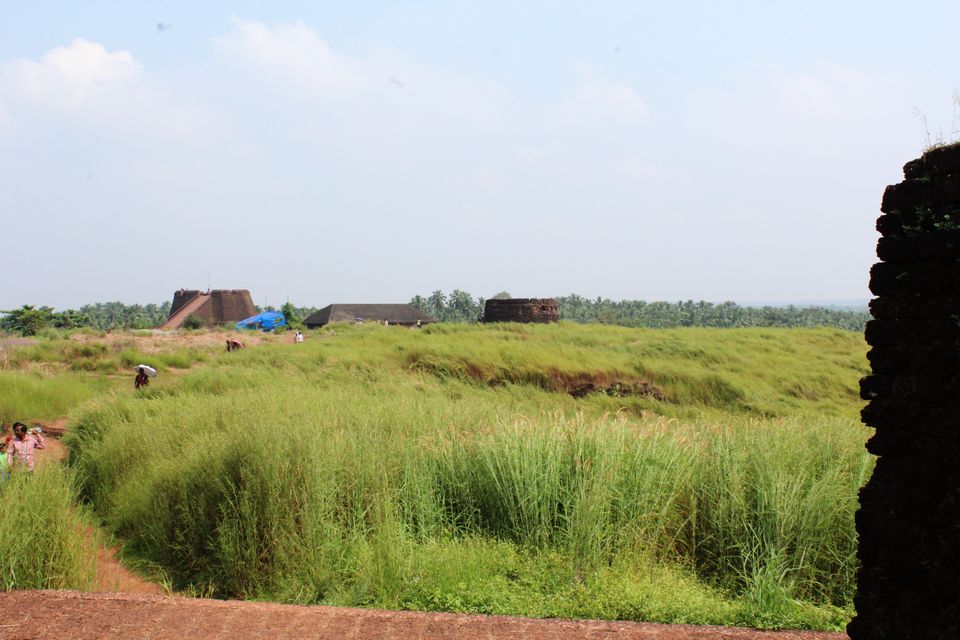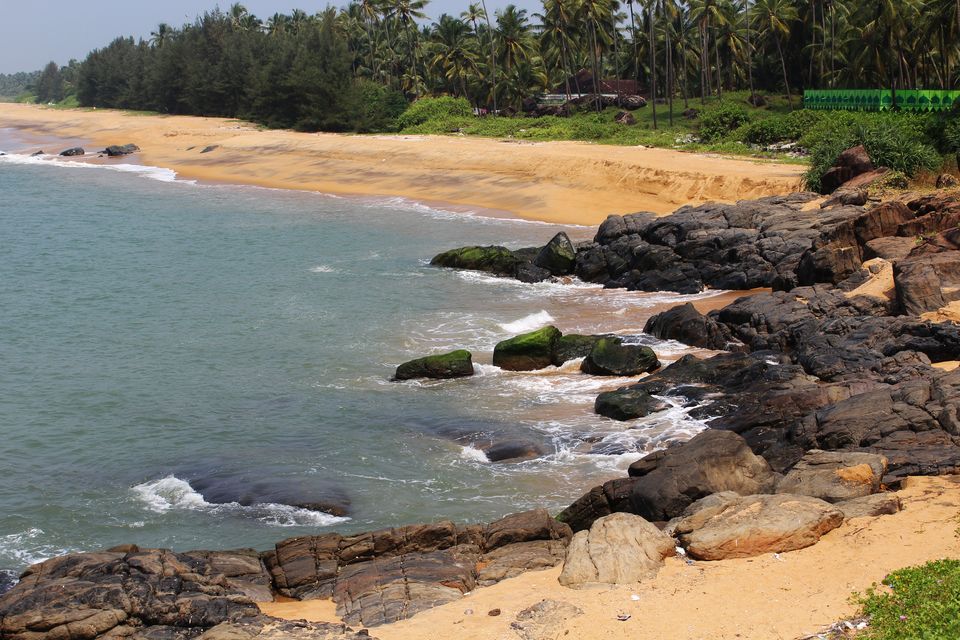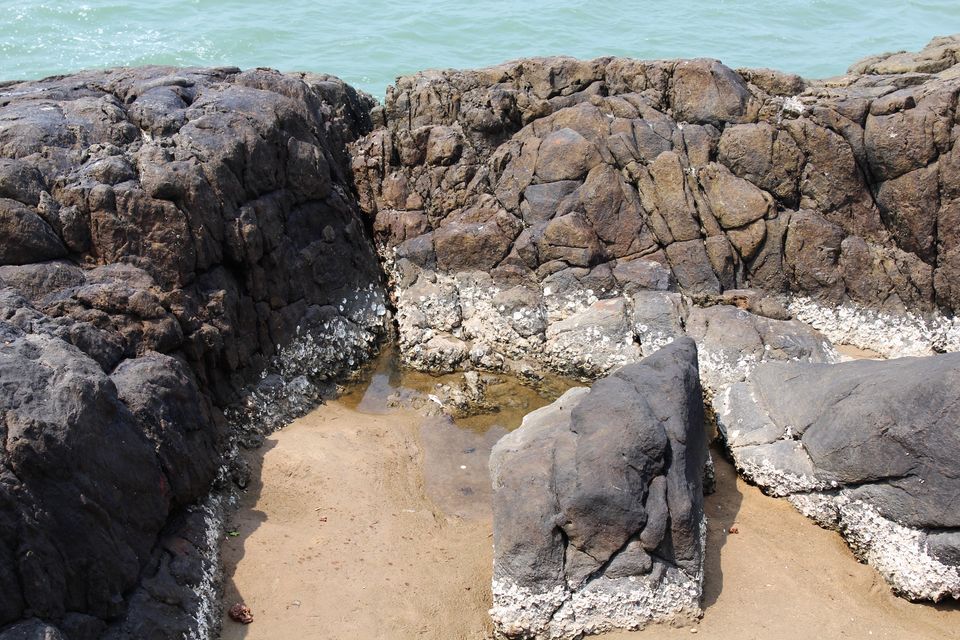 After spending a full two hours at the fort we didn't have any wish of getting into beach as the sun was scorching by noon. Our next visit was to a local pub after a twenty minute ride from the fort, where we quenched our thirst with a mug of beer each and a delicious sea food. Passing two hours was an easy task at this cool place compared to hotter climate outside. By 3.30 we were on the road again going back to Sakleshpur in the same way we had rode to Kasaragod. The climate started changing drastically as we entered Karnataka and it started raining heavily as we were nearing Gundya. The roads started getting slippery and we were completely drenched in rain with all efforts in vain to keep our bags dry. Now with a wet outfits we were forced to ride in drizzle till Sakleshpur, and we checked into a local hotel by 8.30 p.m.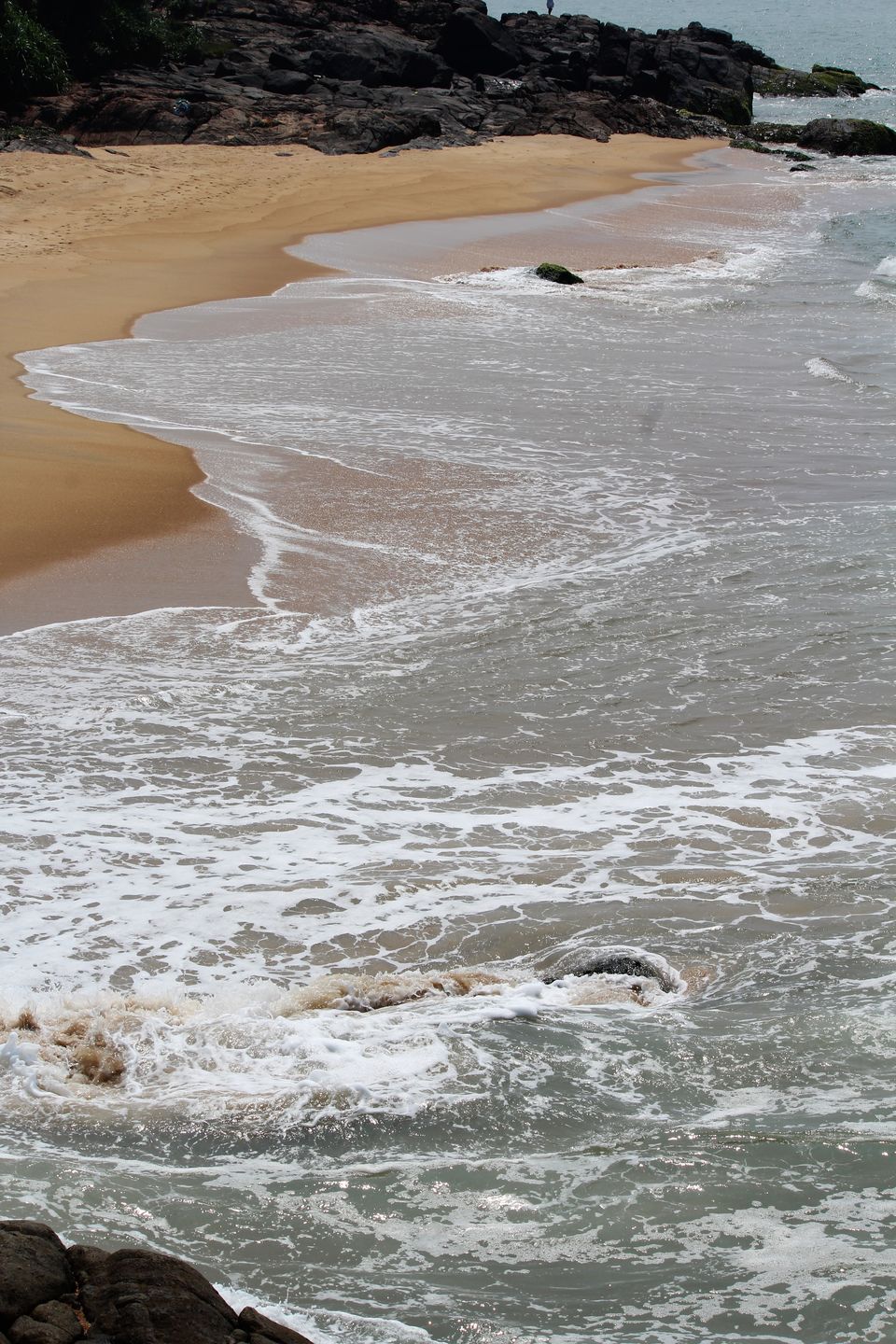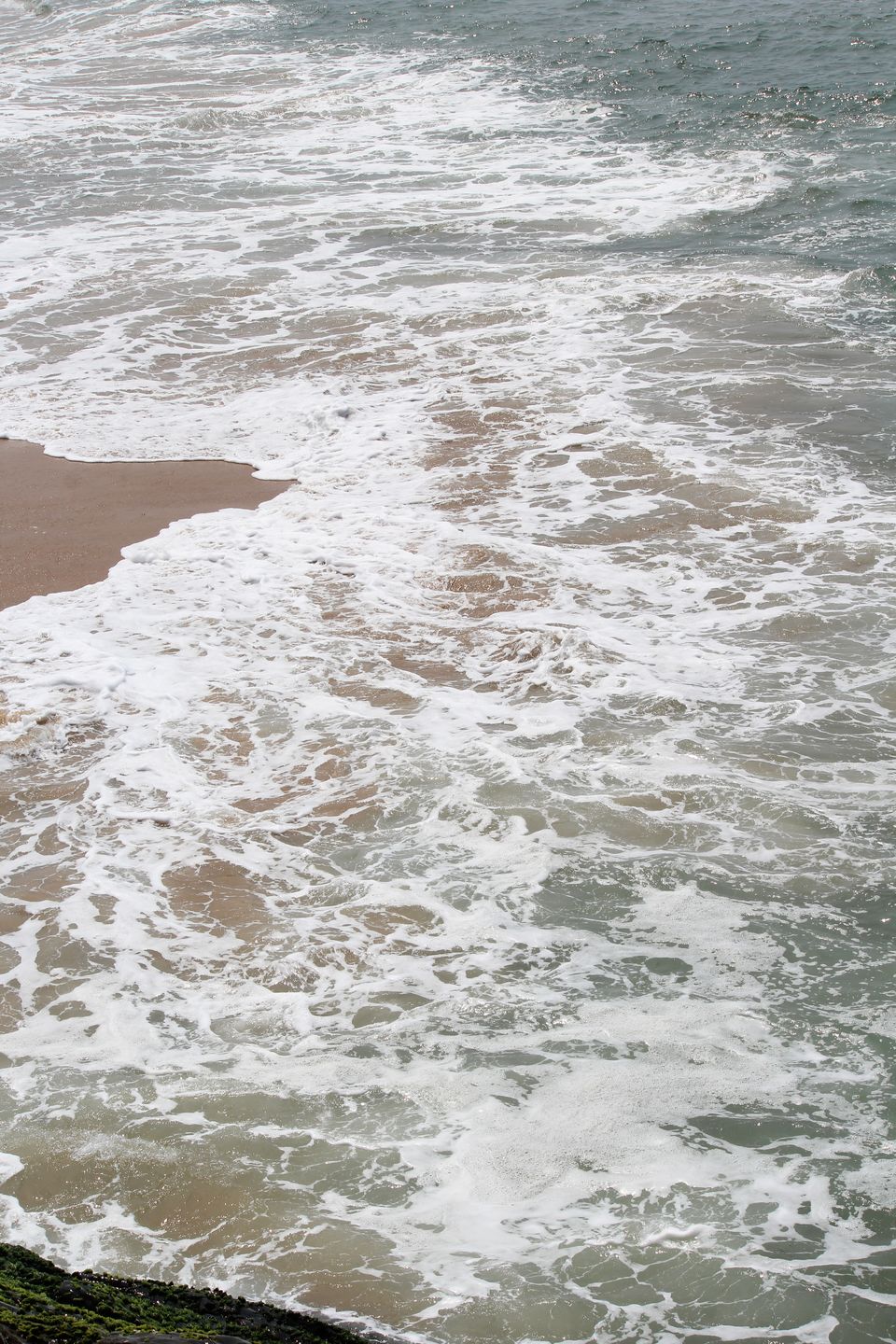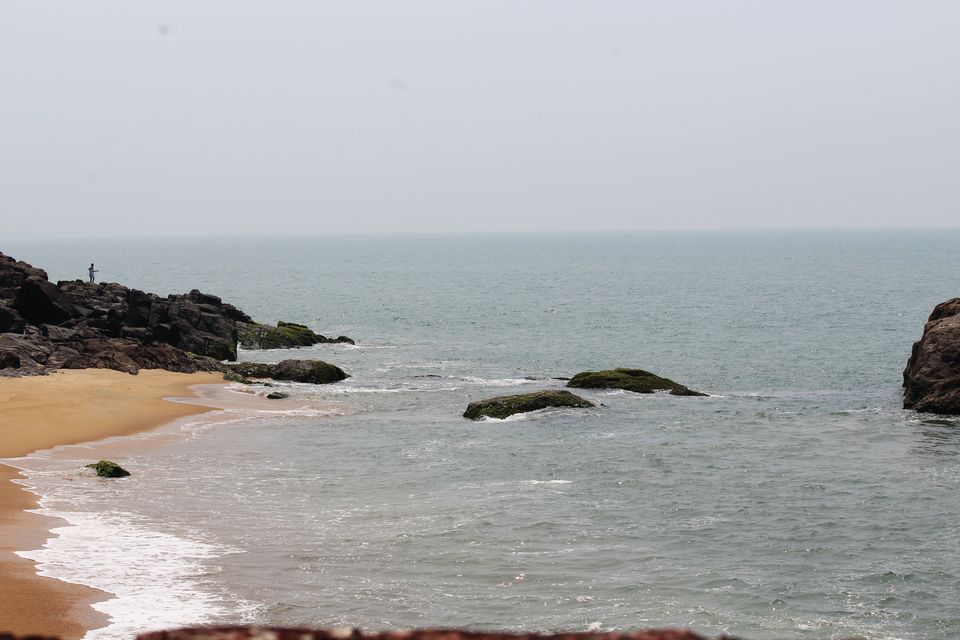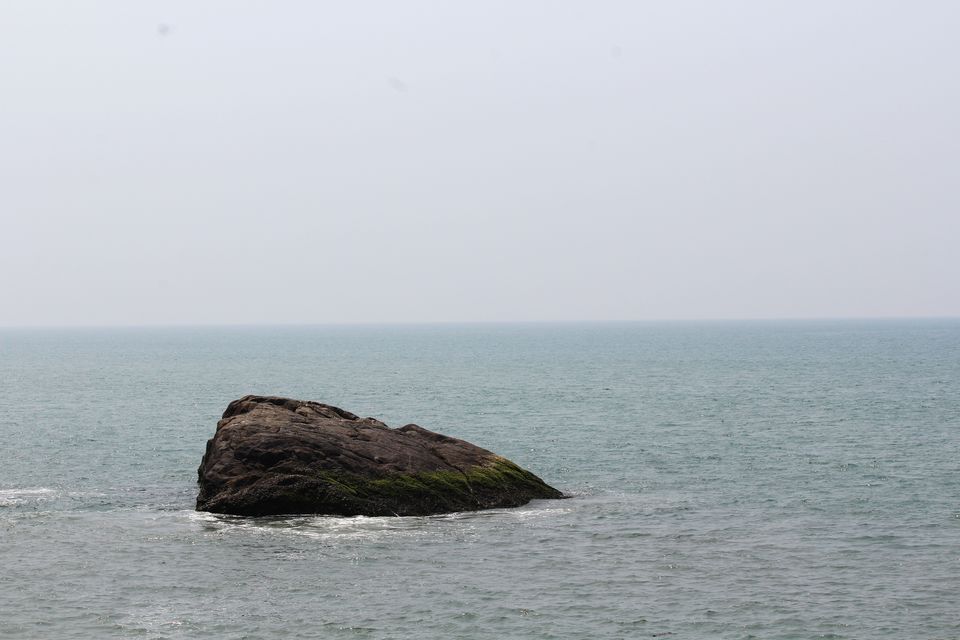 Day 3 :- Being busy drying clothes for whole night and getting a normal sleep of 5 hrs, this day was to explore places around Sakleshpur. Our first place to visit was Rottikallu water falls on the way to Rottikallu homestay. This waterfall is situated on the right towards the Hanbal, before taking a deviation to the left to Rottikallu. The falls is located around 18 kms from the Indian oil petrol bunk and is a very beautiful place to hang out for half an hour. Then with a search of breakfast we went on to the end of the road which took us through the Rottikallu homestay and we entered a local farm house with a private waterfalls, which was one more good place to visit. After a normal breakfast we headed to Manjarabad fort in Sakleshpur. This is the most complete Vaubanesque star shaped fort of India and also very well maintained by the local authorities presently. We had to hike few steps to get onto the entrance of the fort and the view from the top of the fort is mind blowing as you can see the dense jungle below and also the state highway can be seen. This fort is a must visit if you are going to Mangalore via Hassan.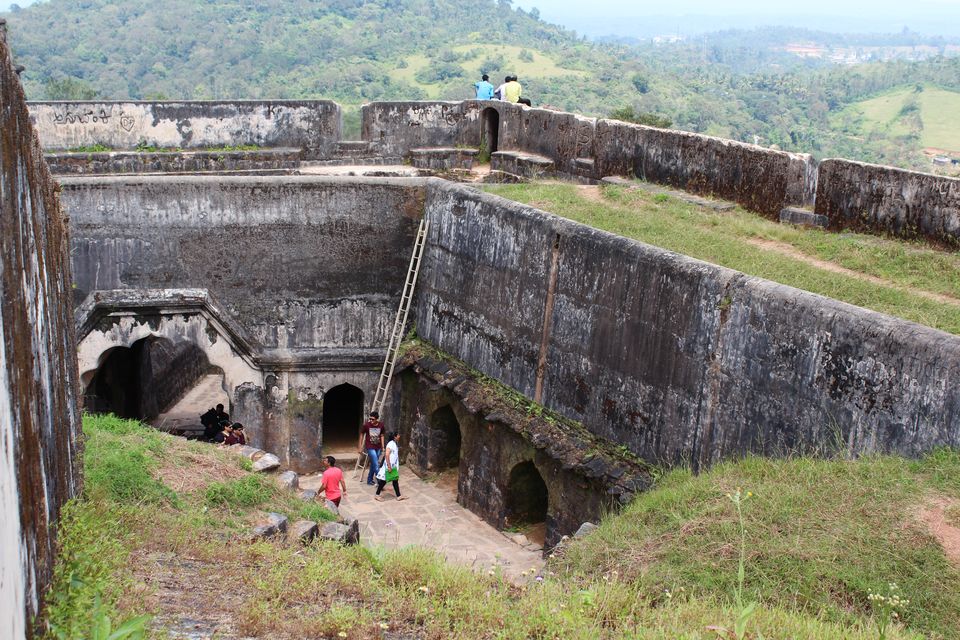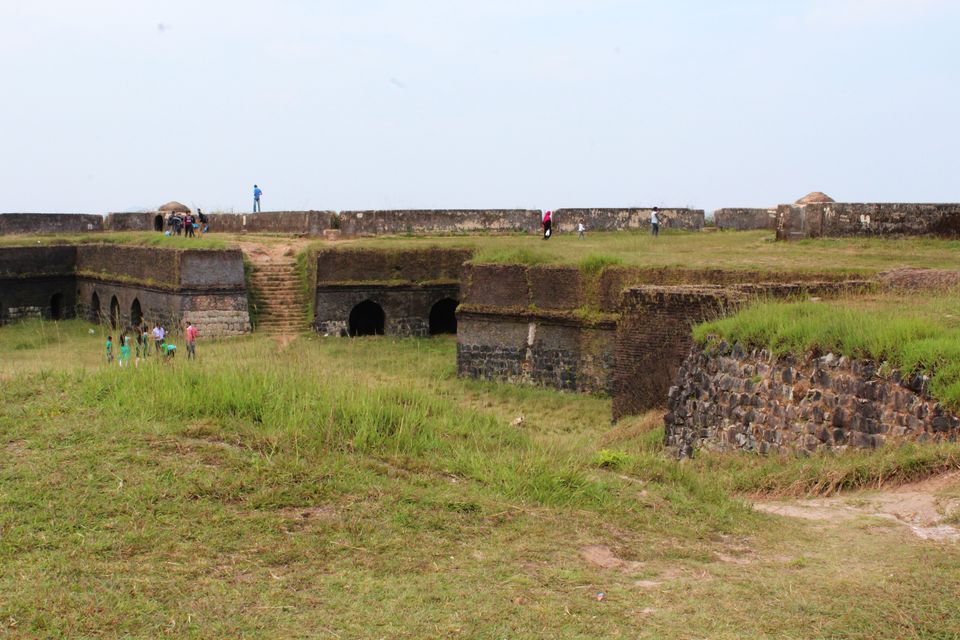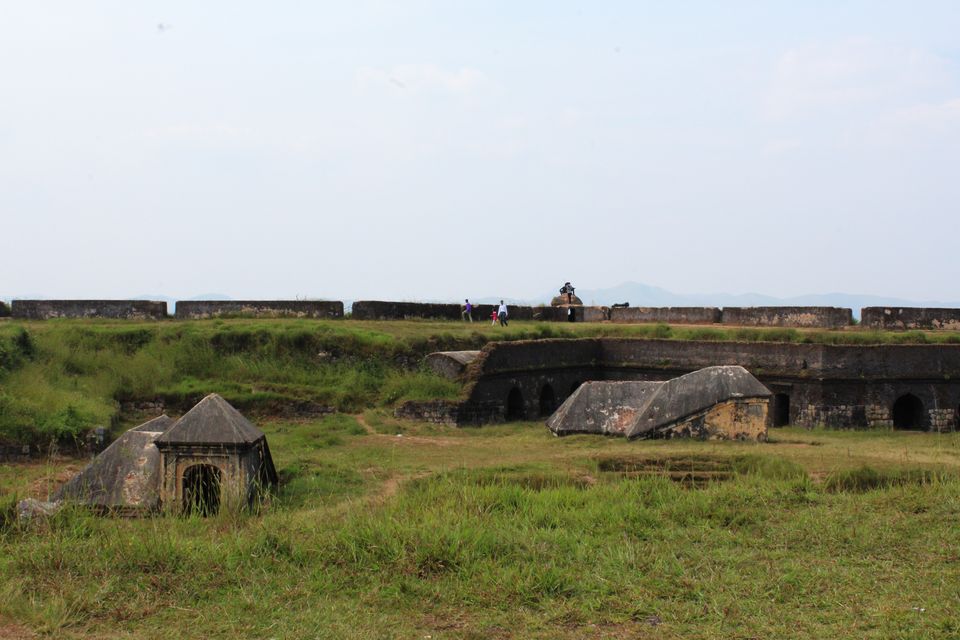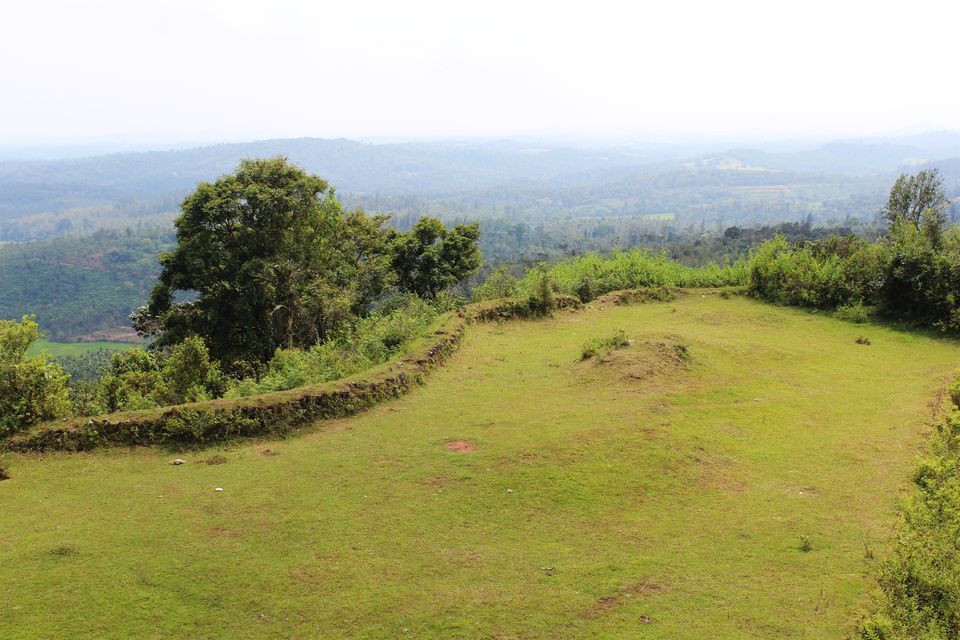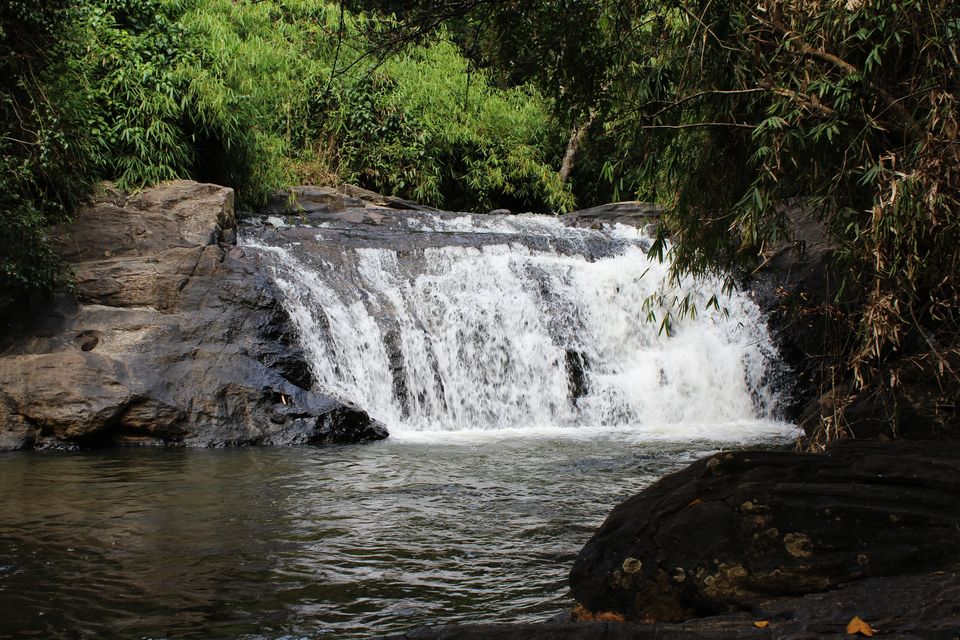 It was noon by this time and we were back on the highway towards our next place to visit, The Shettihalli church. It took around 55 kms for us to reach the ruins of this church. The church had been famous by this time as many Kannada movies has shot in this place. The church gives you a spooky feeling once you get inside it and there is not much to discover there as it is completely in ruins and the place is submerged at few points in the water from the nearby reservoir. But the view of the church is fascinating and attractive from outside. It was 2.30 p.m. and we had to head back to Bangalore, which was approximately 200 kms from the church. The return ride was too strenuous as the entire stretch of Hassan highway is open and sun didn't show mercy till evening.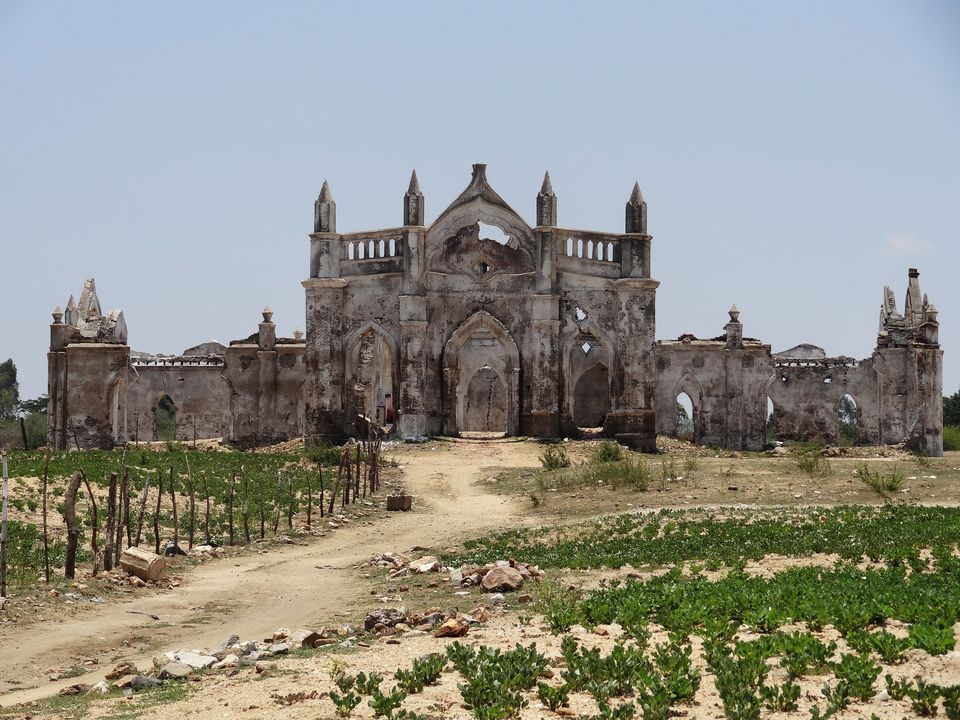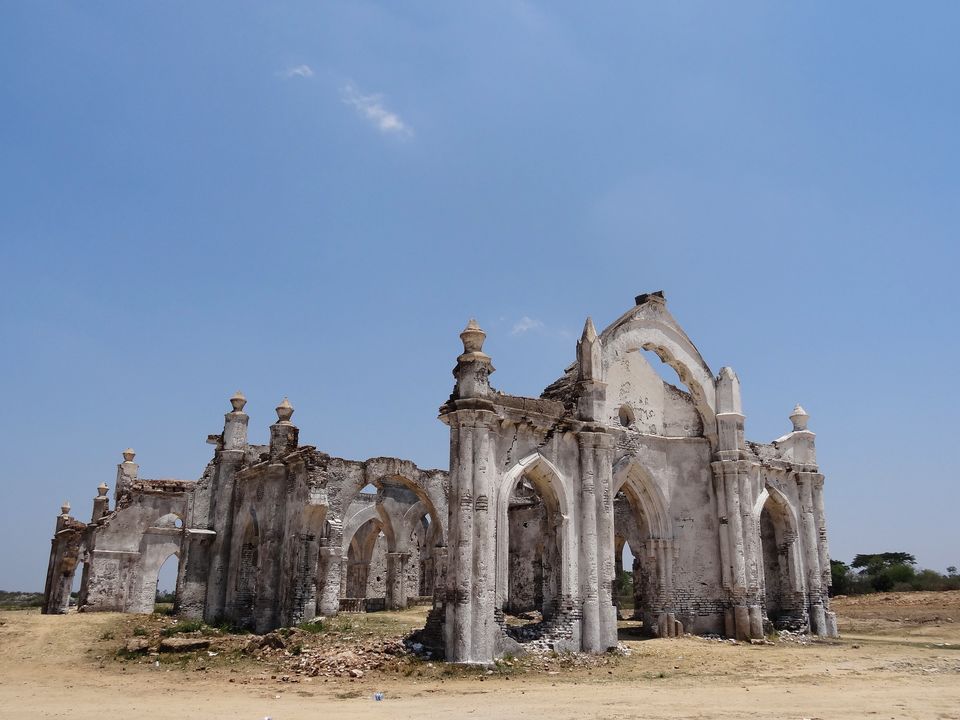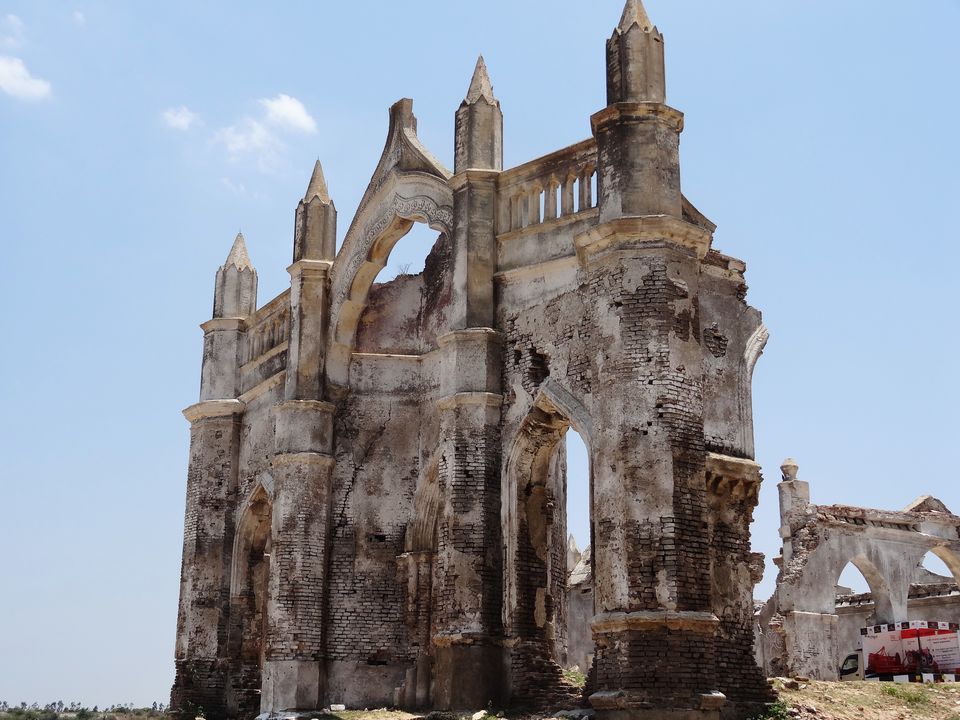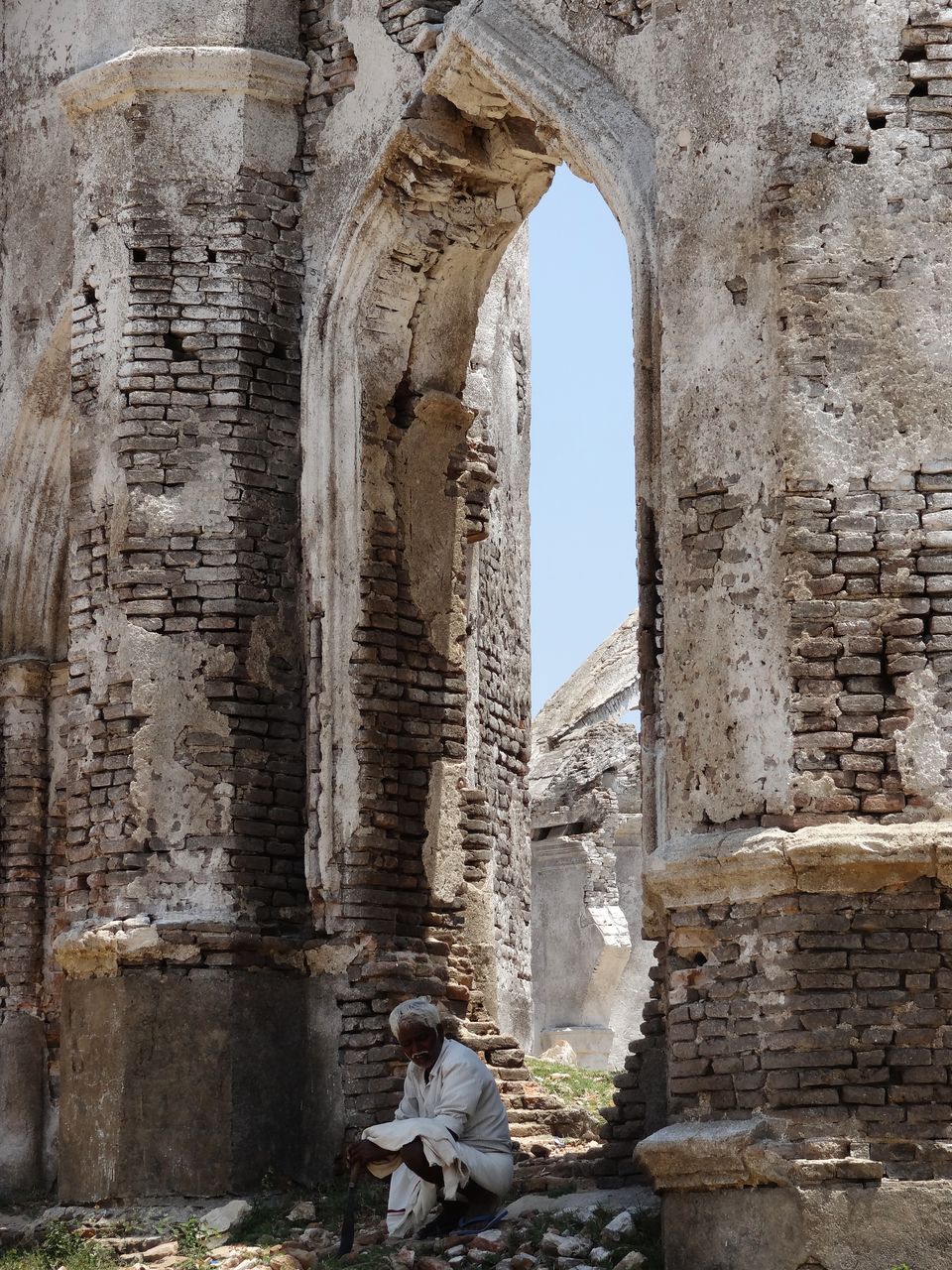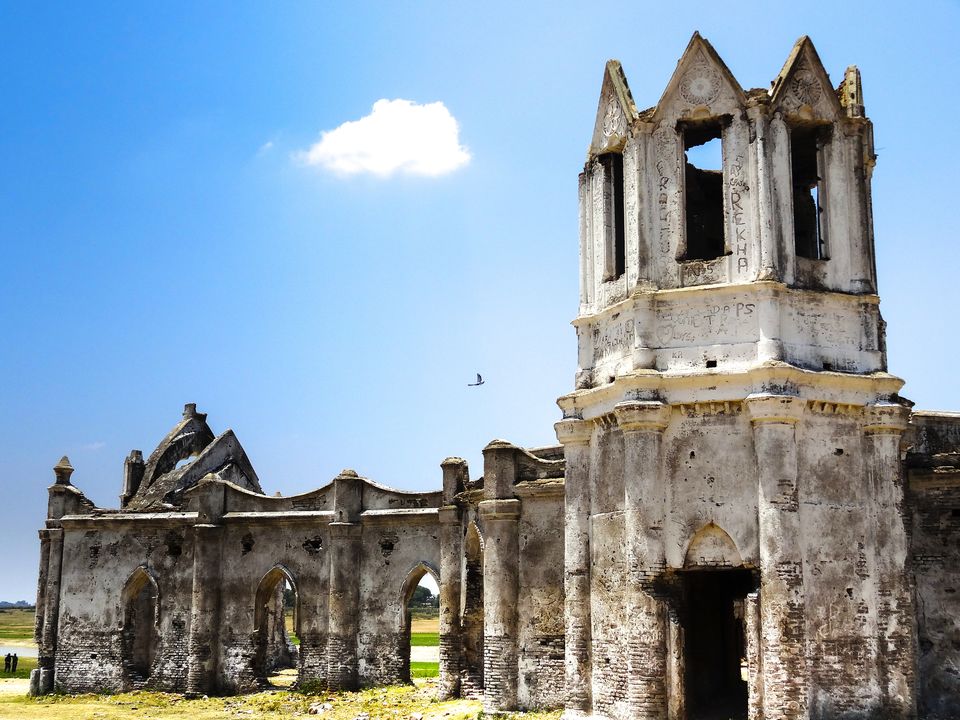 So the weekend with a visit to a Coastal fort, a Spooky church and a star shaped fort with a whopping 850 kms of ride came to an end...
Happy Travelling!!!