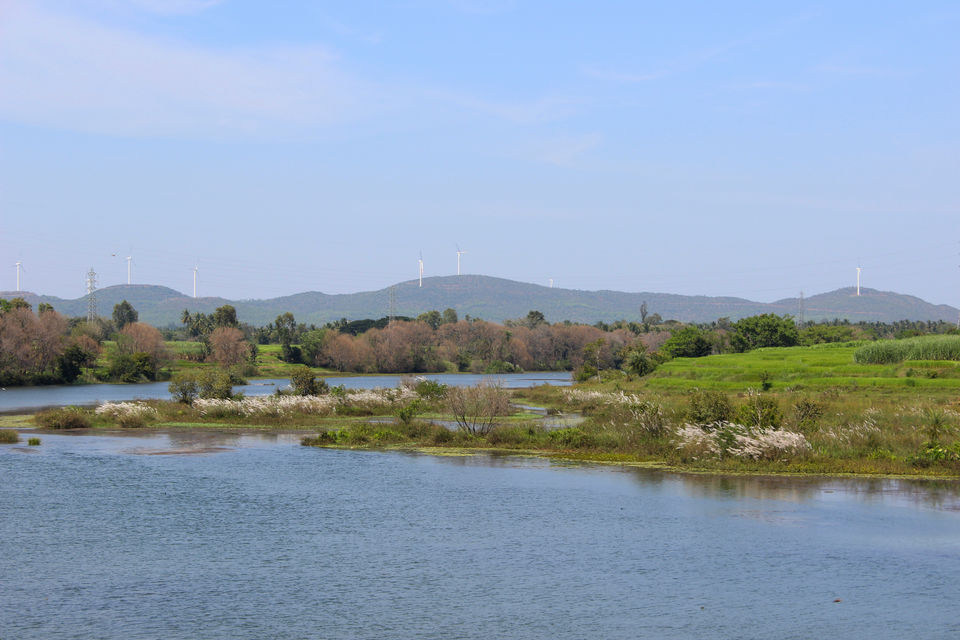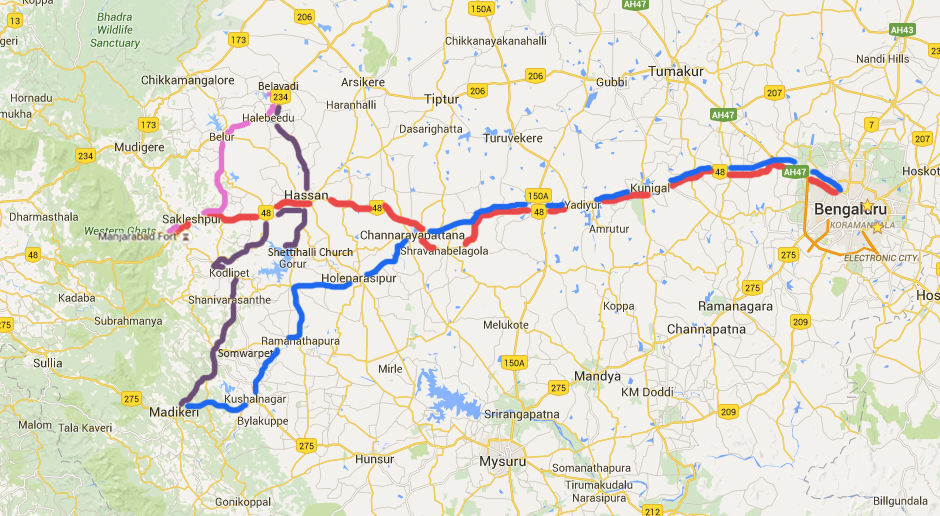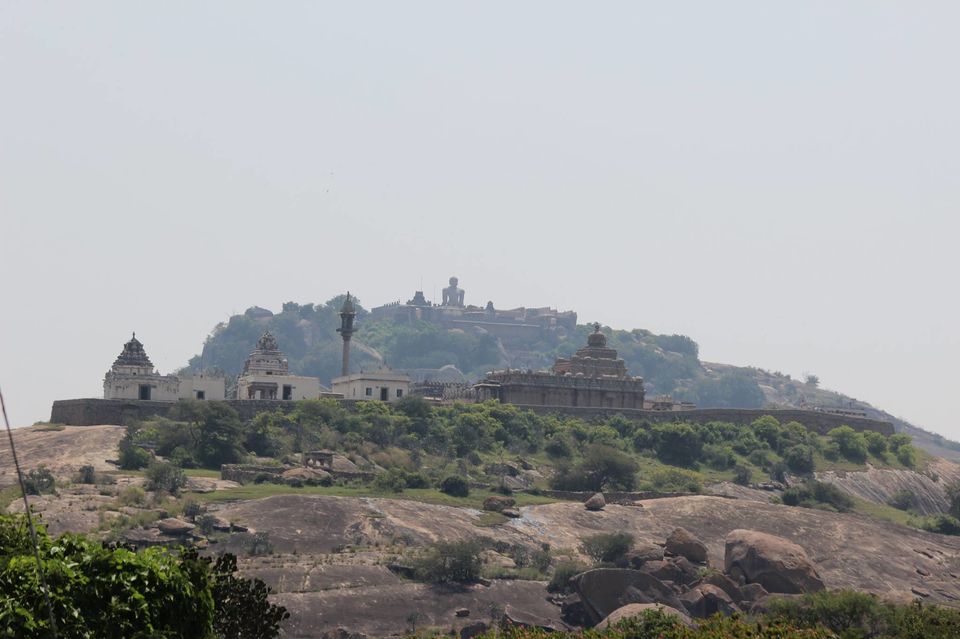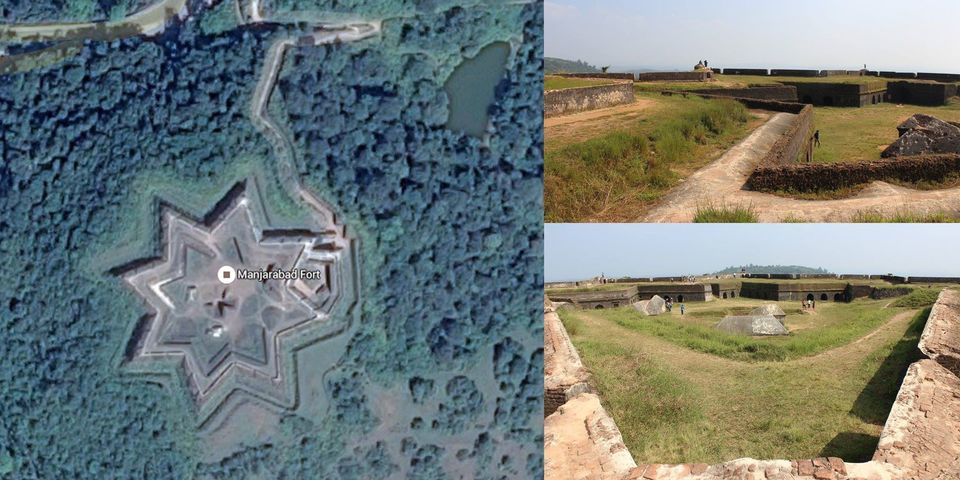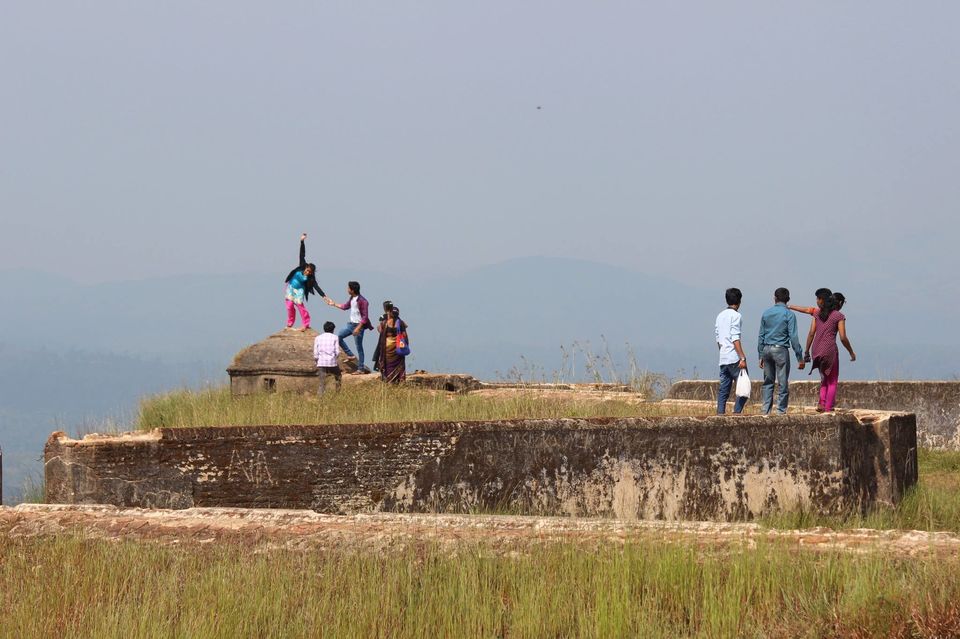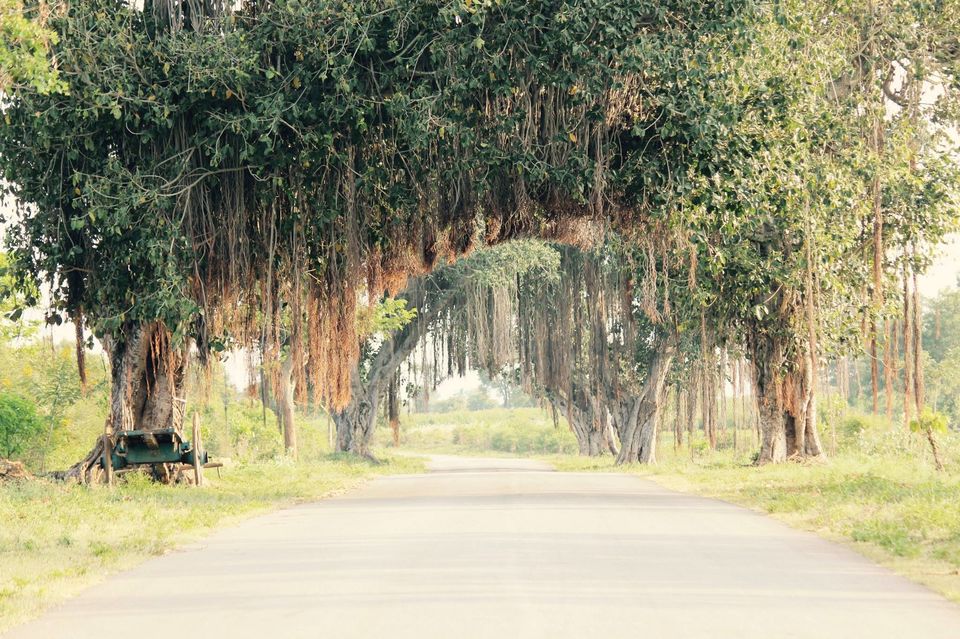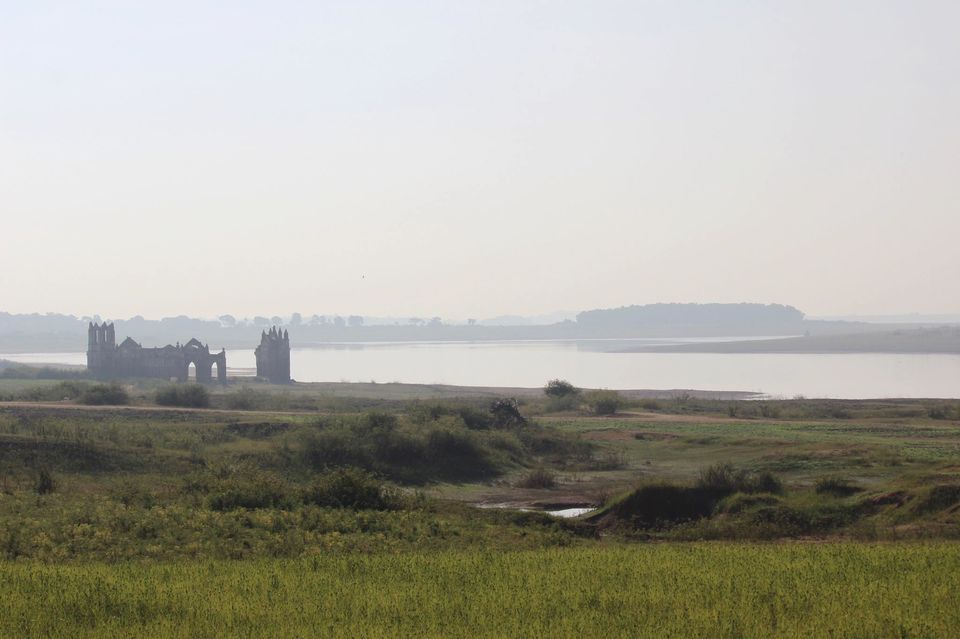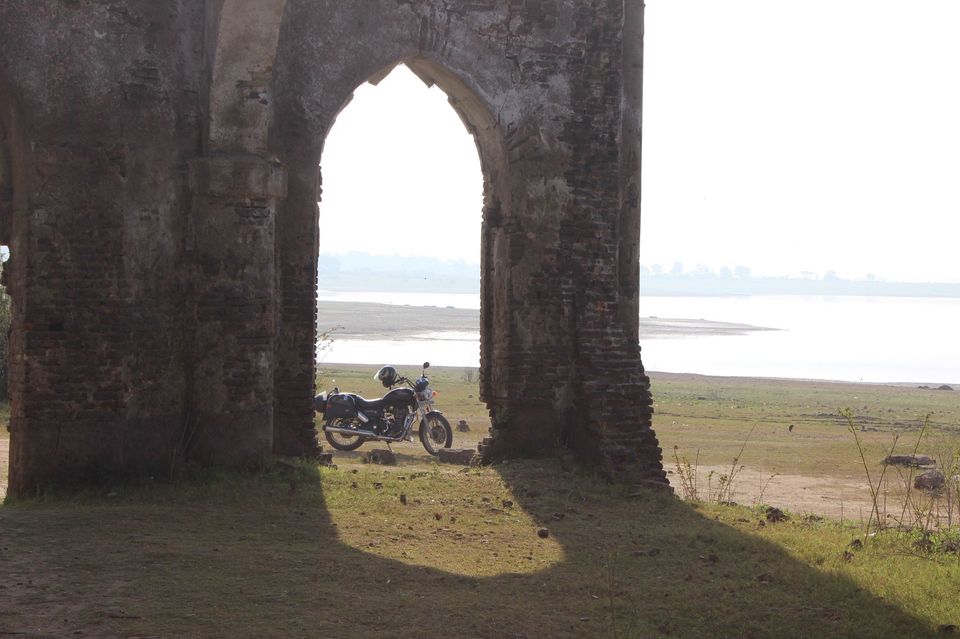 It was long weekend in the offing, and as no surprise - everything and anything within 500 Km radius of Bangalore will not remain available. And we just hate booking off place well in advance - a week or 2 before the date arrives..works fine for us. We started by browsing the map for leads to places that could be seen in a window of a day or 2 if not for the complete 4 days of long weekend. There was no chance of settling for a homestay somewhere in typical picturesque options like Chikmagalur/Shimoga/Sakleshpur, first because Bangaloreans won't leave out anything unbooked! second because we usually aren't the relaxing kind and would ultimately not use most amenities at the stupid homestays.. we just won't stay in the homestay
Hassan seemed like a very good option, as it seemed to be a centre from all places of visit like the heritage sites of Halebidu-Belur-Belavadi circuit, or the coffee plantation trails of Sakleshpur and the historical Manjrabad Fort, and bang next to the spooky(and so photogenic) ruins of Shettihalli Church. To add, accomodations are always available at Hassan, simply because most of tourist-type Bangalore doesn't consider Hassan (just yet)
We headed early morning from Bangalore on the NH48 to Hassan. We decided to check out Shravanbelagola on our way, which was a slight off from the highway we were taking. At Shravanbelagola, you need to trek the rocky hill with bare foot, no shoes, since it is a religious landmark. No wonder not many people do it. The scorching heat made the rock floor unbearable, wouldn't dare to try. The hill isn't small one either. We gazed at it from far and left the zone. Having breakfast and butt-breaks along some A2B's & Adigas & CCDs we reached Hassan at about 2:30 pm. We checked in, and relaxed planning for our next jaunts. Free Wi-Fi does work sometimes.
Next morning after our complimentary breakfast we headed straight towards Sakleshpur, in about an hour we were there. A mere 45-50 kms. We reached Manjrabad Fort, spent a good hour meandering its octagonal outline and clicking pics, and by 12 we were out driving by coffee estates on outskirts of Sakleshpur. On the way we spotted almost all the homestays we had checked out online while considering staying plan a week ago. They didn't seem half as good a idea compared with what we were doing currently (and paying currently). While having lunch at a recommended joint in Sakleshpur, we decided to head for Belur-Halebidu-Belavadi in the next half. Watching sunset at Shettihalli was high on list but there was too much time on hand till then. So we moved on post lunch to Belur, and we were done by all 3 by 4 pm. We decided to head back to Hassan and sip some chai before we can move to Shettihalli, which was about 20 kms down from Hassan. It was almost 5 pm by the time we reached Hassan and sun was already on its way down once we finished tea. Considering Shettihalli Church being at a secluded zone and almost unknown to crowds, we decided it will be better to do it early in the morning.
At Hassan you can dine away your hearts full at Ramaa Hotel's Swaad restaurant. The food was amazing and has some very good Icecream Sundae options. The place is quite a hit will locals it seems and also people from near by villages. It was packed on all days.
Next morning we started to see the ruins of Shettihalli Church. The sight is no doubt breathtaking, and thankfully still not thronged with people. May be because there isn't much to do there, and the vendors have decided to spare this place as a potential customer base. It remains quiet and secluded for a equally quiet picnic spot, with birds enjoying the waters of the Gorur-Hemavathi Reservoir, also a few boatman.
Our stay at Hassan was getting over and we headed next towards the district of Coorg - to Madikeri. I don't have much to talk about Madikeri, as it was quite ugly as expected. A hill-station but ofcourse ruined by now with the advent of tourist culture and 'Traffic' created by tourist vehicles. We generally just walked around, missing out every tourist-spot mentioned in the book. Weather was too warm for October with slight mist forming on our bike seats and helmets - thats about it.
The route while driving to Madikeri & back was more scenic than the place itself. Homestays ofcourse make more sense if you want to experience a hill-station. Unfortunately, all the famous restaurants that serve Coorg curries and appams were for some reason not working. 'Taste of Coorg' had a very bad stink inside its serving area ...for which I will probably never enter it again in this life. 'Raintree' was only serving Chinese that day. These are the top Tripadvisor recommendations! I was able to find the coorg chicken curry at Hill View hotel, which was lipsmacking! Once I've had my fill of coorgi food, I was ready to go back to the hustle-bustle of Bangalore. The bike meter displayed about a 936 Kms covered on this trip.
Hassan - Hotel Mayura International - Rs.1600/- per night (includes Breakfast, Free Wi-Fi, TV, neat and clean rooms, Parking)
Swaad Restaurant at Hotel Ramaa - Meal for 2 (Rs.250-400/-)
Hotel Mythri, Sakleshpur - Meal for 2 (Rs.250/-)
Madikeri - Hotel Hill View - Rs.1500/- per night (Wi-Fi, TV, parking)
Raintree Restaurant - Meal for 2 (Rs.300/-)