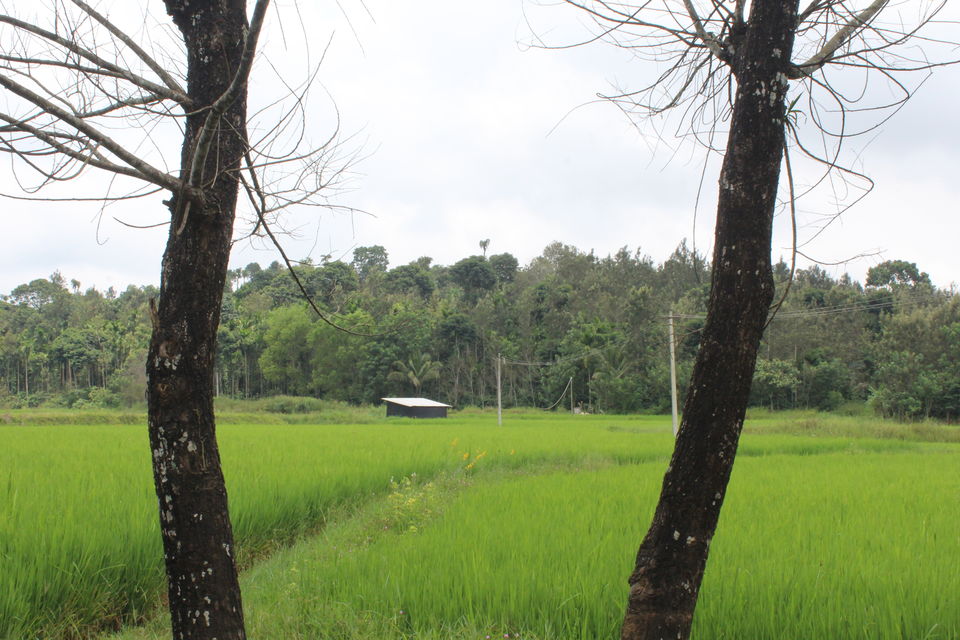 This trip was least planned as I had visited Sakleshpur almost 4 times before and had no wish to visit it again. But my friends forced me and pulled me into the trip in the last minute. As we had a car to roam even I agreed to go on a weekend drive in and around Sakleshpur. This Poor man's Ooty is located 220 odd kilometers from Bangalore and also a very famous place for Bangaloreans to visit in the weekends.
Day 1:- Mookana mane waterfalls, Bisile Ghat and Jenukallu Gudda
The very first day started with a long drive from Bangalore. The climate was freezing and made my entire body numb waiting for my friends to pick me by 6.00 a.m. from Jalahalli cross. The previous night had seen a lot of rains and lots of people were on their way outside Bangalore as it was also a long weekend on occasion of Gandhi Jayanthi. Finally got into the car by 6.20 and we headed off to Nelamangala and then took a deviation via Kunigal cross and made it to Hassan highway. The highway was busy as many were on the holiday mood, so we cruised in normal speed with few coffee and smoke breaks (This happens if you are in a group and you have your own vehicle). By 9.30 we had crossed Hassan by pass and entered the evergreen area Sakleshpur. The road itself turns in to a destination when you enter this stretch as it is covered with forests, coffee estates and tea estates. It's all greenery on both the sides of the road, which soothes your eyes and melodious chirping of birds keeps on waving in to your ears non-stop. It was time for breakfast and we had akki roti with chutney and lemon rice in a local hotel to fill our appetite. Once done with the food, our first destination to see was Mookanamane falls, which is located in Western Ghats of and is nearer to Sakleshpur, Kukke Subramanya and Dharmasthala. On the way we could witness lot of birds on trees and ducks in small ponds.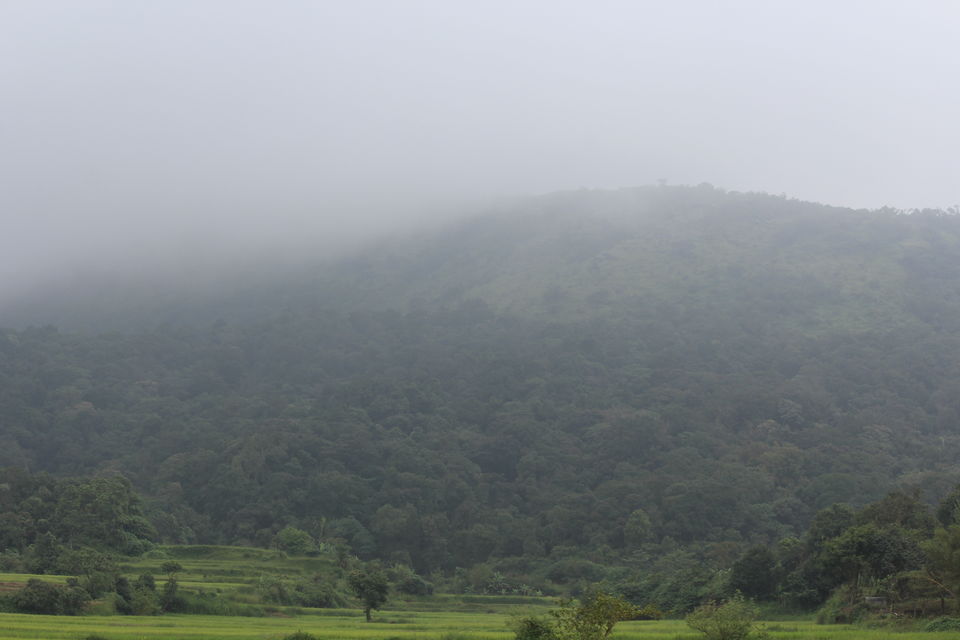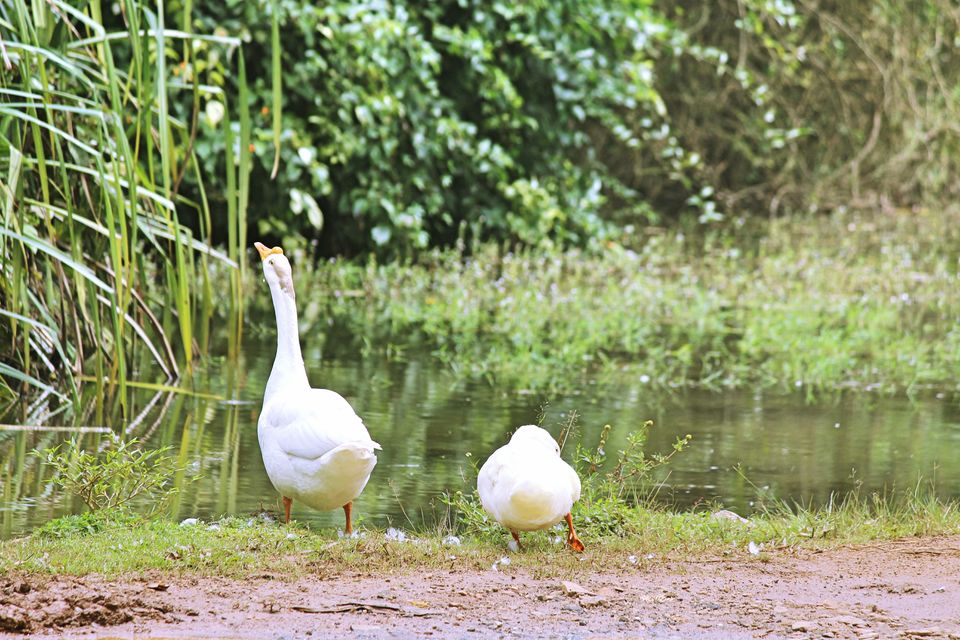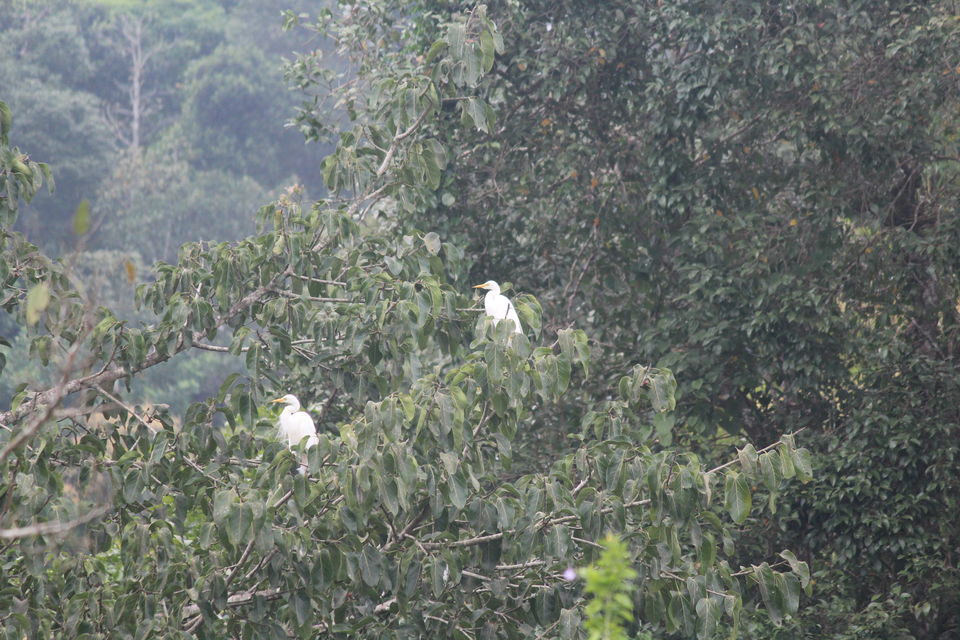 The town is called Jedigadde and is bit difficult to locate, so we had to ask for direction from many locals on the way. There are no public transports to this place and it is better if one has his own vehicle to reach this spot. We had to walk a kilometer from the road to reach the falls and the way to the falls was also slippery and challenging all the way. The flow of water was bit more only as it was heavily raining in this region for few days and even more number of people had come to visit the place. We spent around an hour there, but none of us had a plan to get into water as it was heavily flowing but enjoyed the time clicking snaps.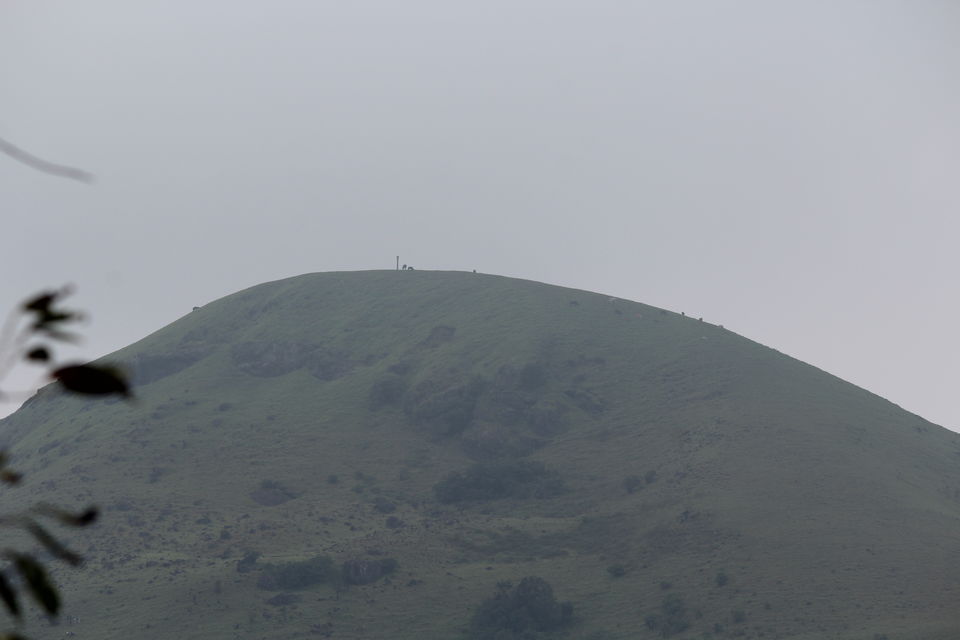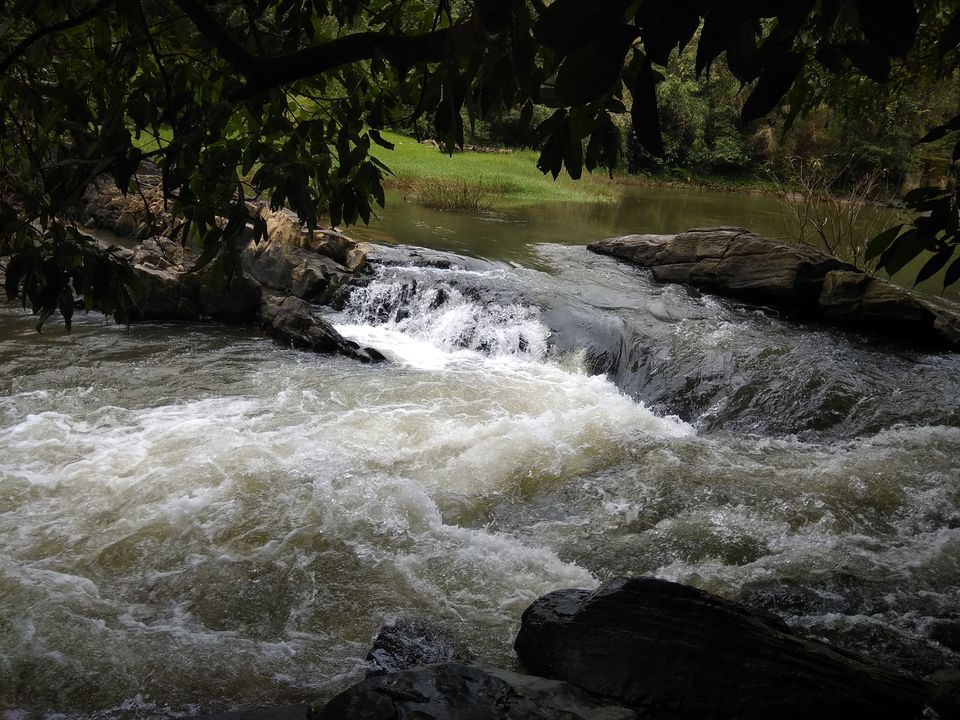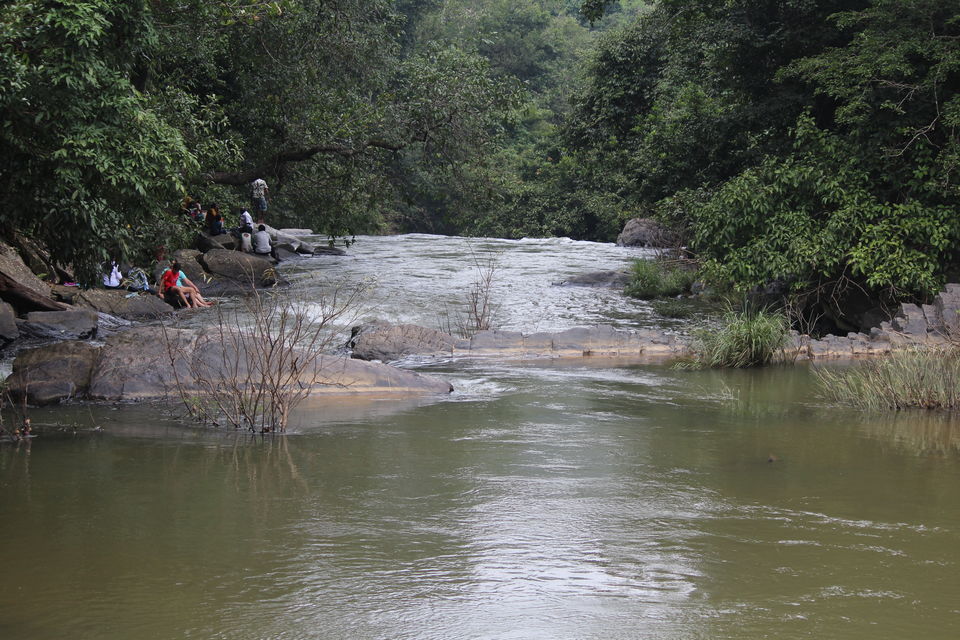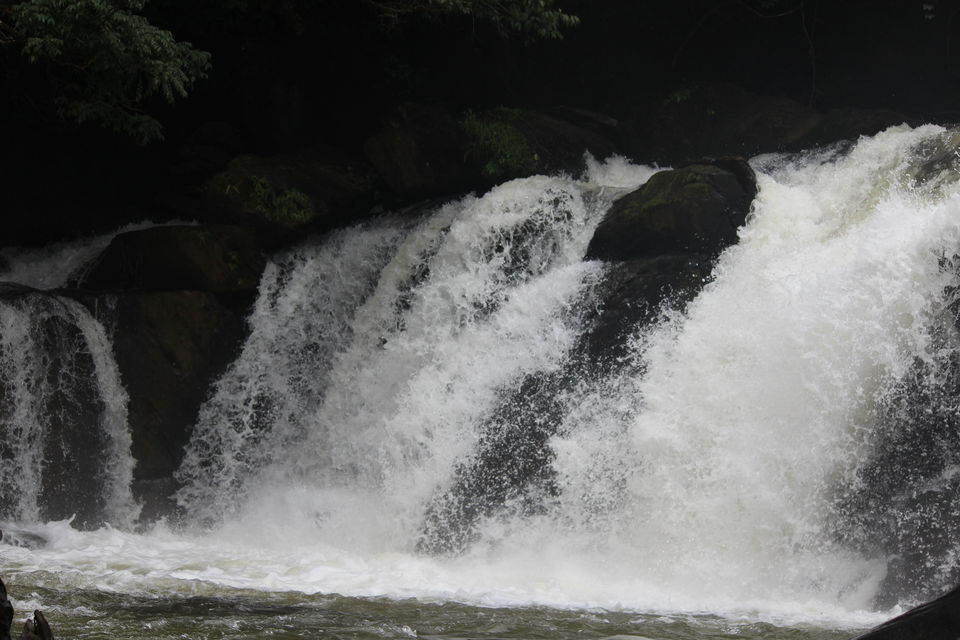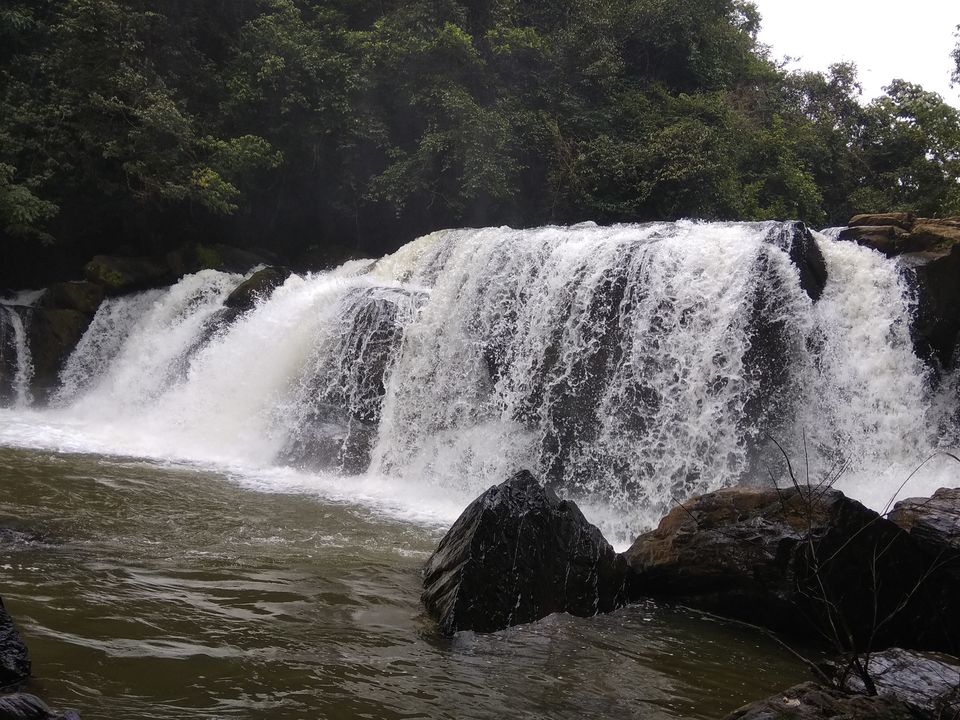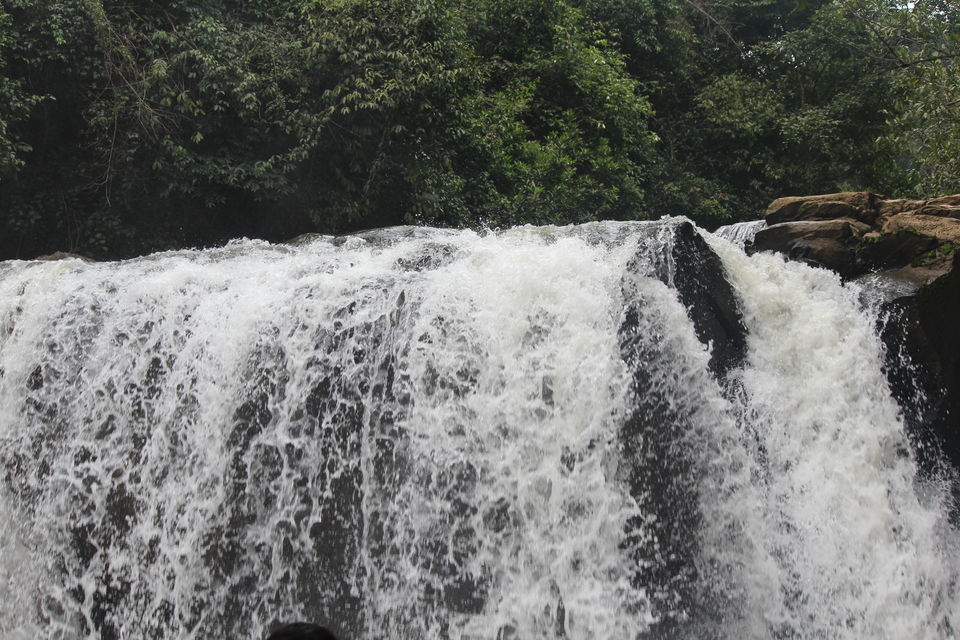 Once done with the falls we headed to our next destination, The Bisile ghat which comes under the Yalasuru forest department in Hassan district. Even though it was clocking around 3.00 p.m. the climate was freezing and the wind blow was also high on the hills. We had to drive slowly in the ghat section as the view was very minimum to 10 feet and the road was also bumpy in few areas. After parking our vehicle we had to walk around 500 meters to the view point via climbing steps. The view from the point was truly breath taking and picture perfect to see with a small stream flowing in the far end amidst lush greenery and plantations. It was crowded with many tourists at that point of time and we left the place after 20 minutes. As this was not a planned travel prior, now we were thinking of our next visit of the day and also we had only two hours left due to low sunlight and too many clouds.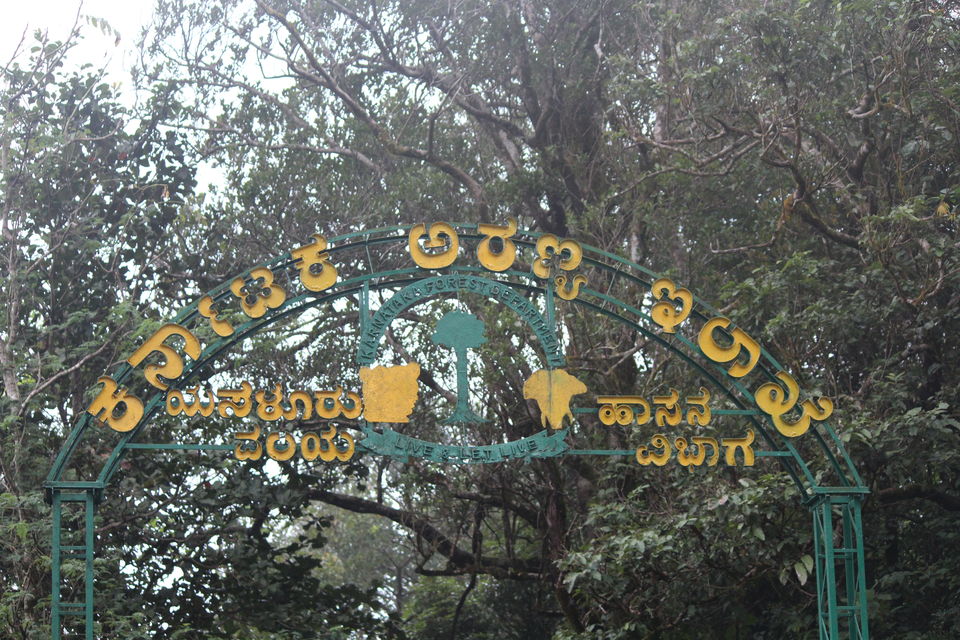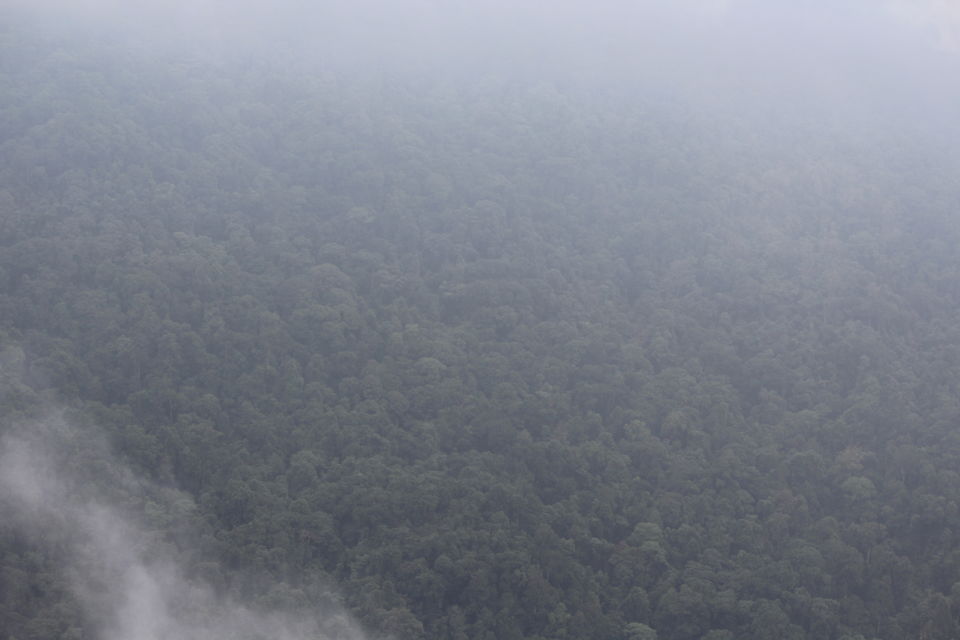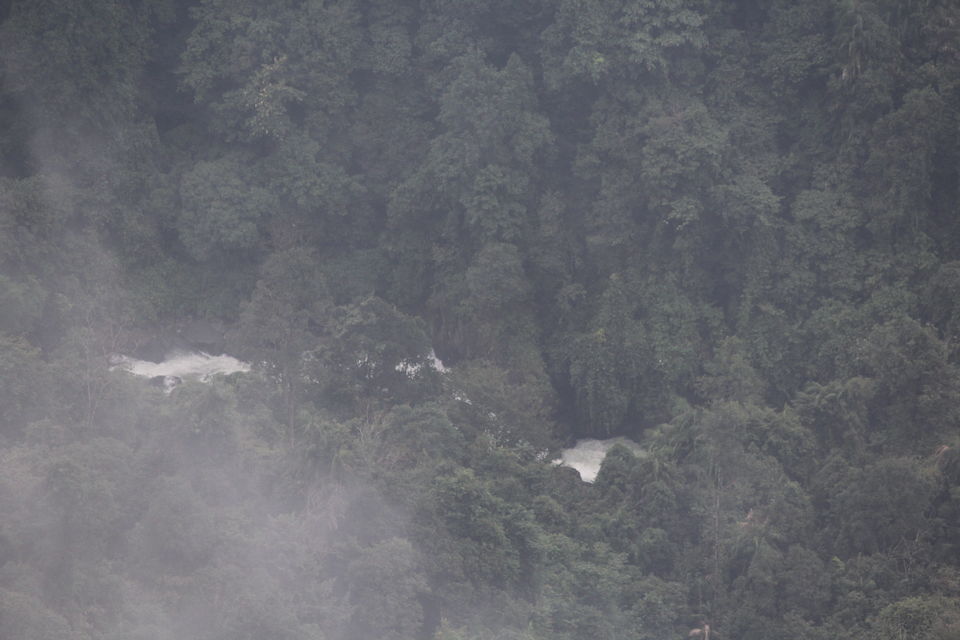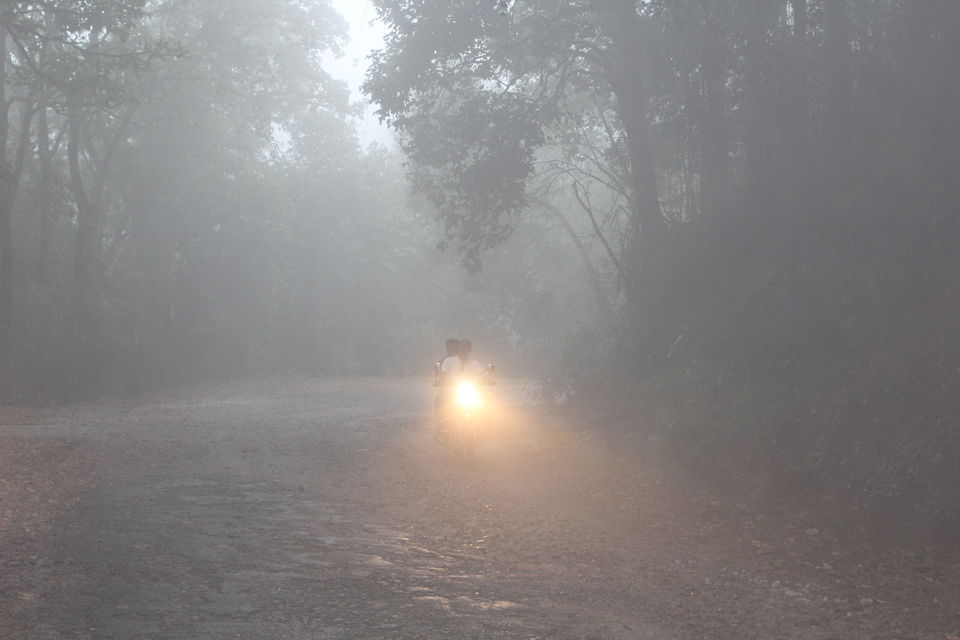 The next plan decided was to visit a viewpoint on the way to Sakleshpur town, The Jenukal gudda. This place has been shot in many movies and is really a place to get a photo-shoot done if one is willing to get. The meadows are so beautiful and green, that we couldn't stop ourselves from being amused by this place. The resorts surrounding this place take you on a day trek for this meadow and it is worthy if you stay in any of the local resorts in Sakleshpur. By the time we were done with this place, it had started to rain again and we had to take shelter in the car getting busy with beer cans. That night we took shelter in our friend's home who stays in the border of Hassan district near Chikmagalur.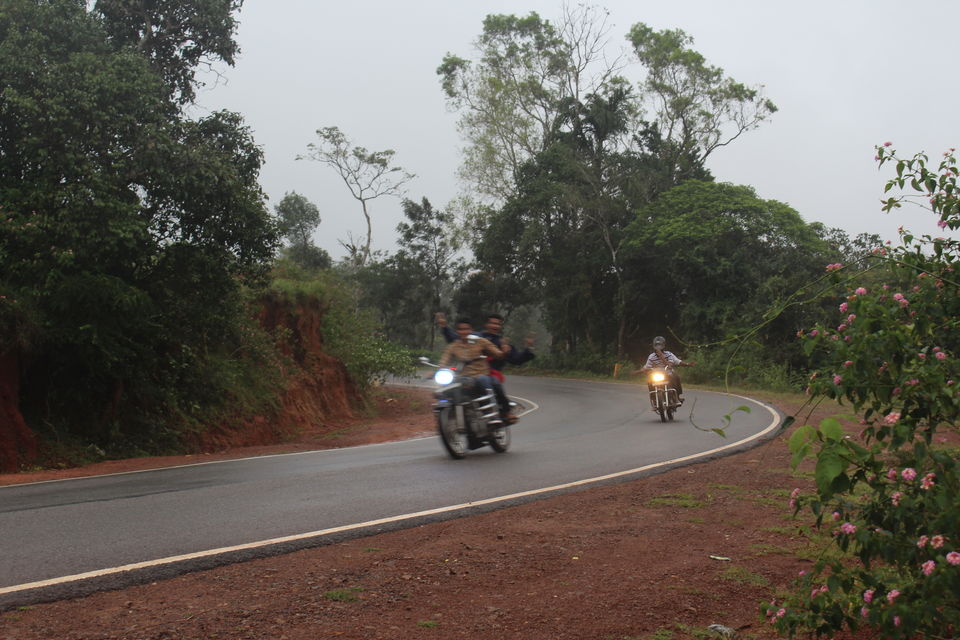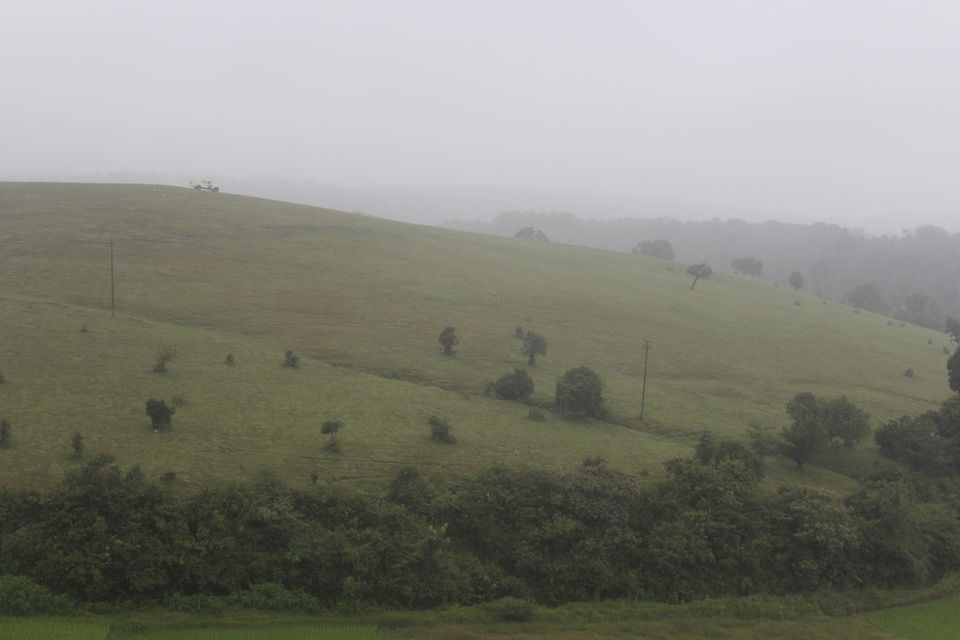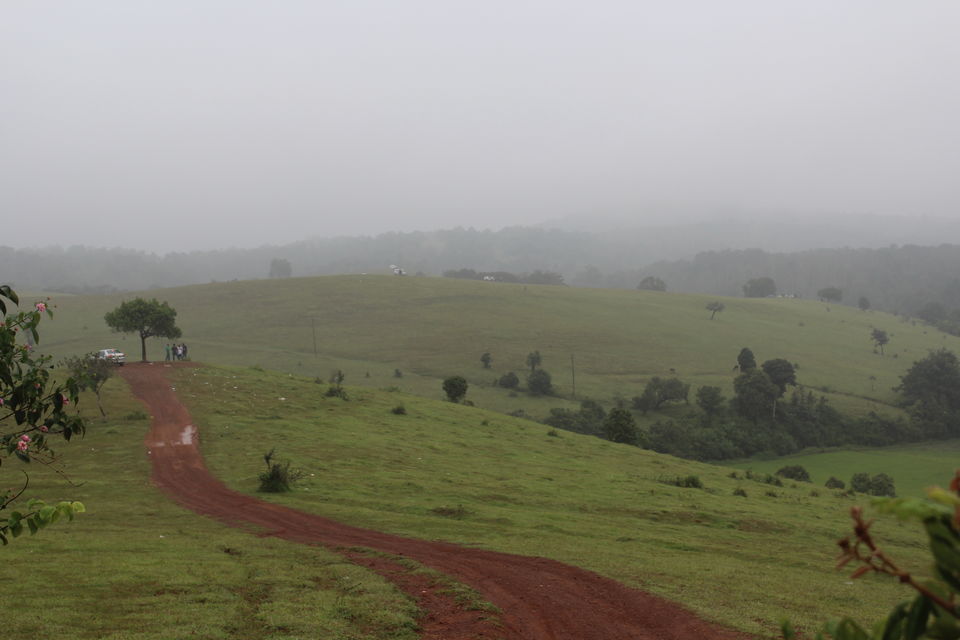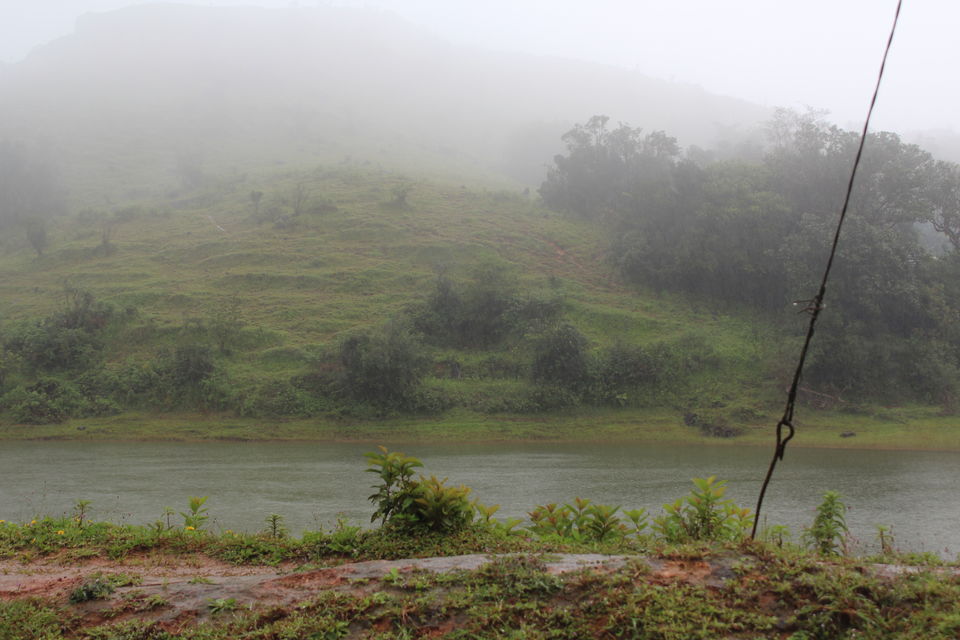 Day 2:- Tea Estates and Abbi Falls
This day we woke up late, thanks to the sleep we got with the help of booze we had last night. Waking up at 8.30 and finished our breakfast at our friend's home and started our second day. Now we had one more common friend in the vicinity who had his ancestral farm and house nestled amidst tea plantations and paddy fields. After clicking few more snaps on the way we headed towards Hasirugudda division in Sakleshpur town passing by huge coffee estates. We reached his home, had tea, and started walking towards his farm nearby. We all had a good time to walk along the paddy fields in the cool weather in a no man's land. It was a good time spent there and later we had a pork fry with akki rotis and dal with steamed rice and later bid adieu to the family and left the place.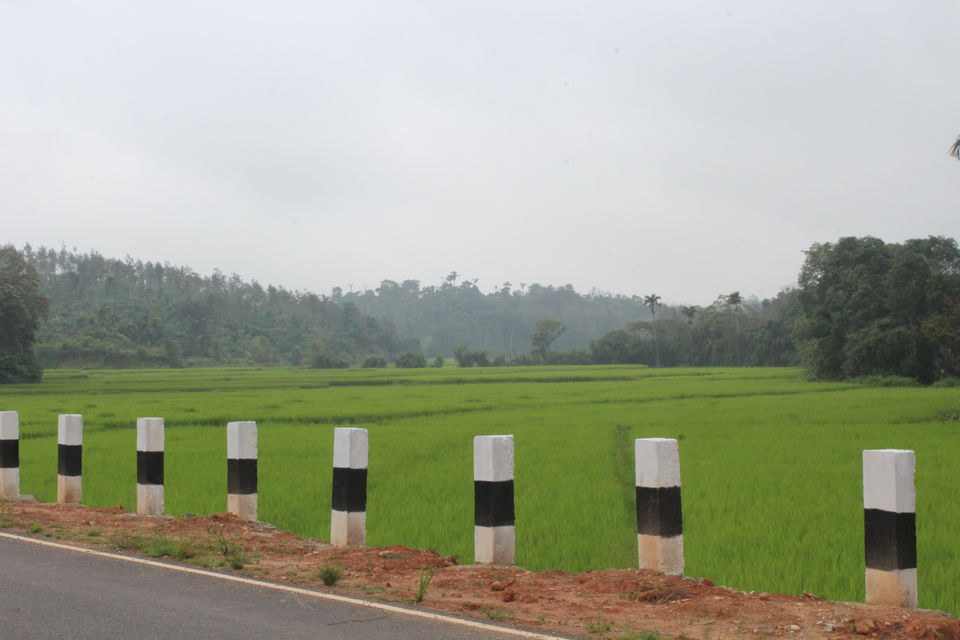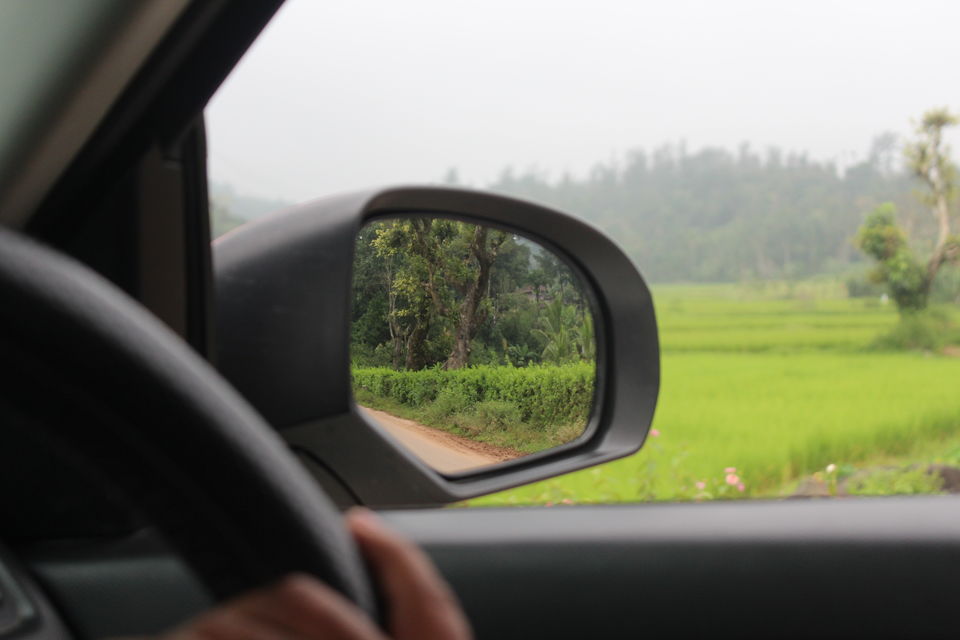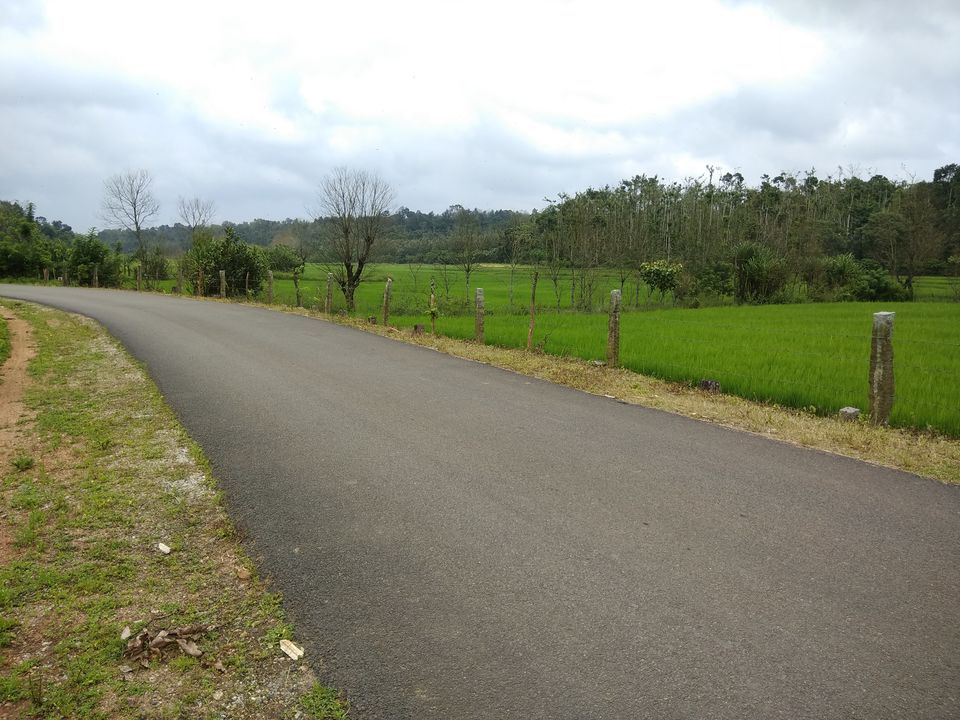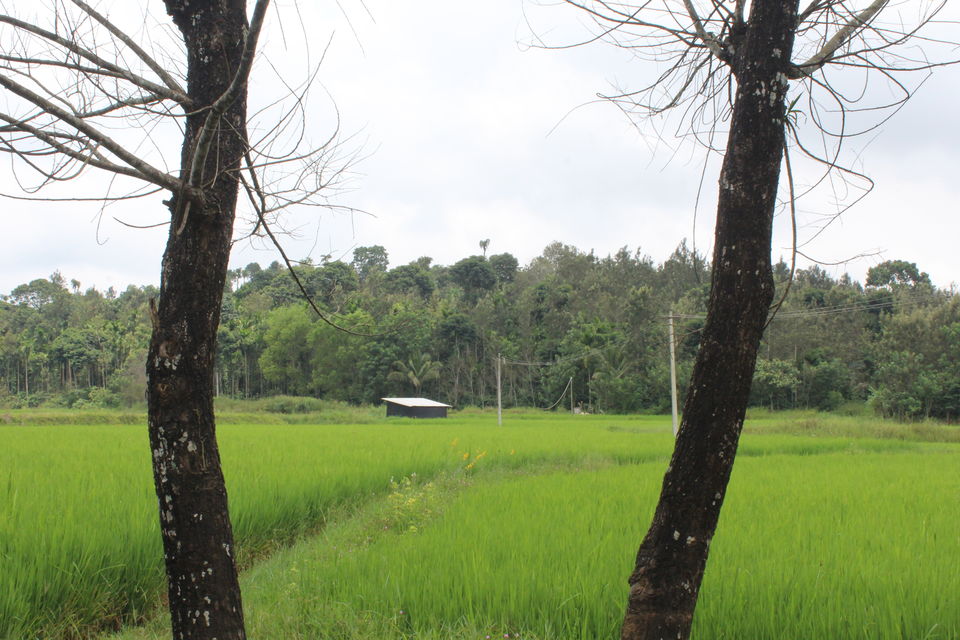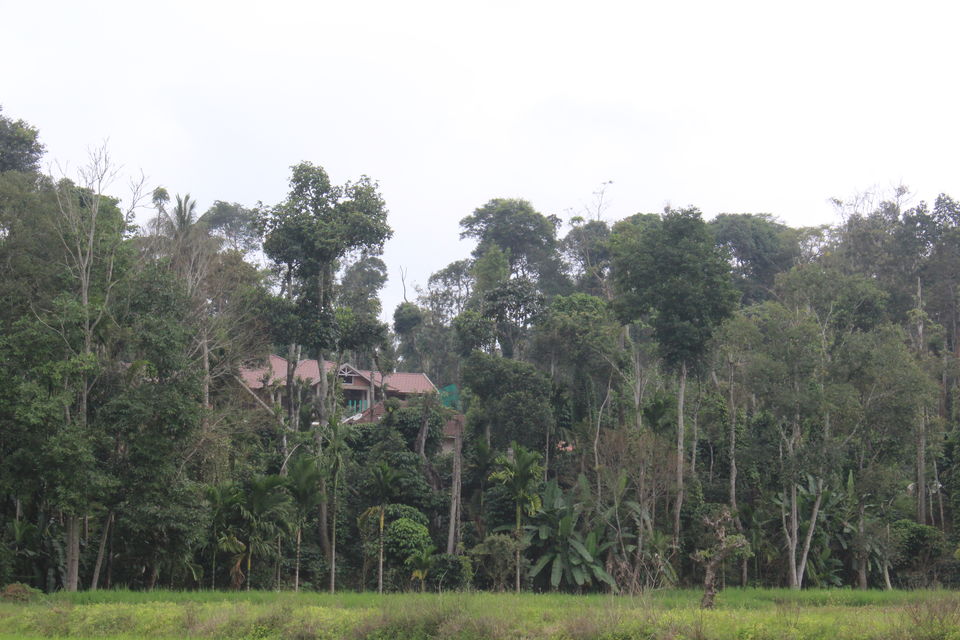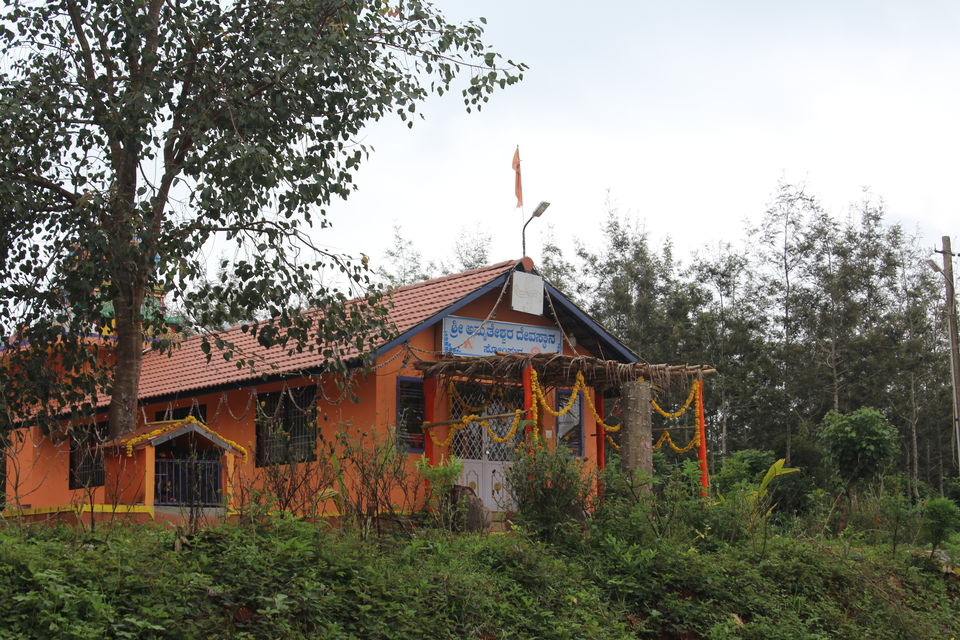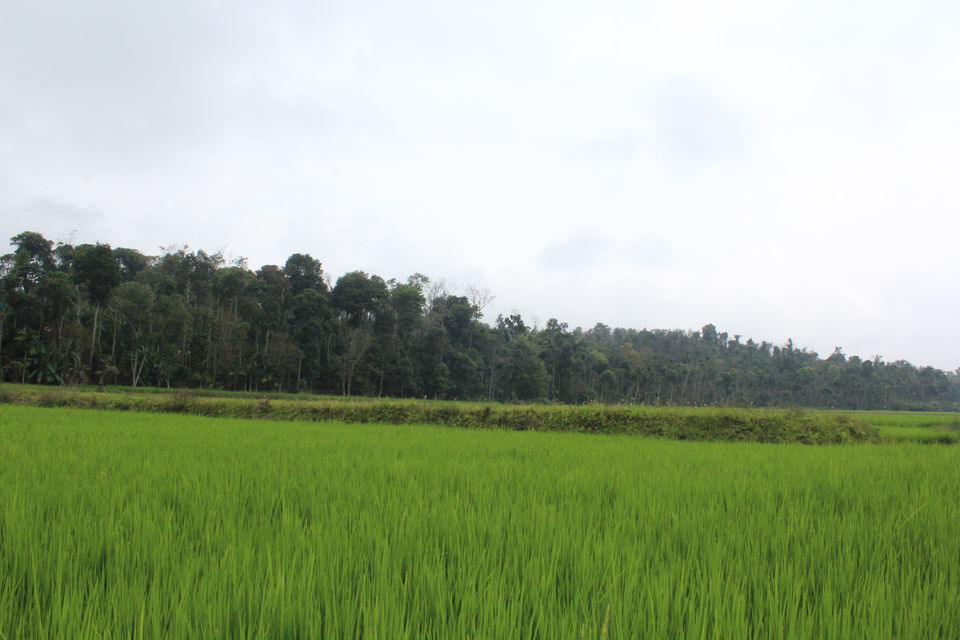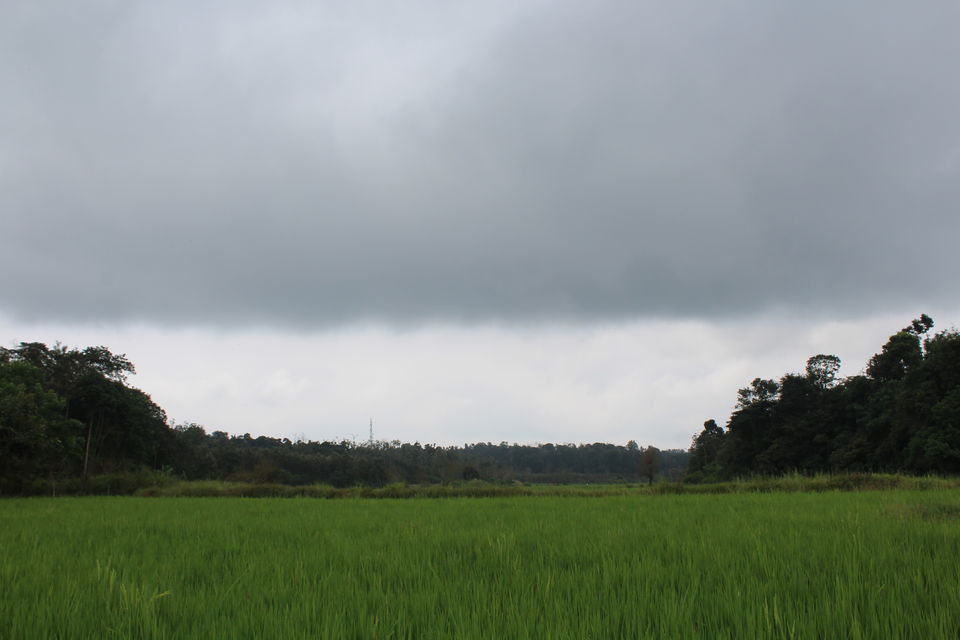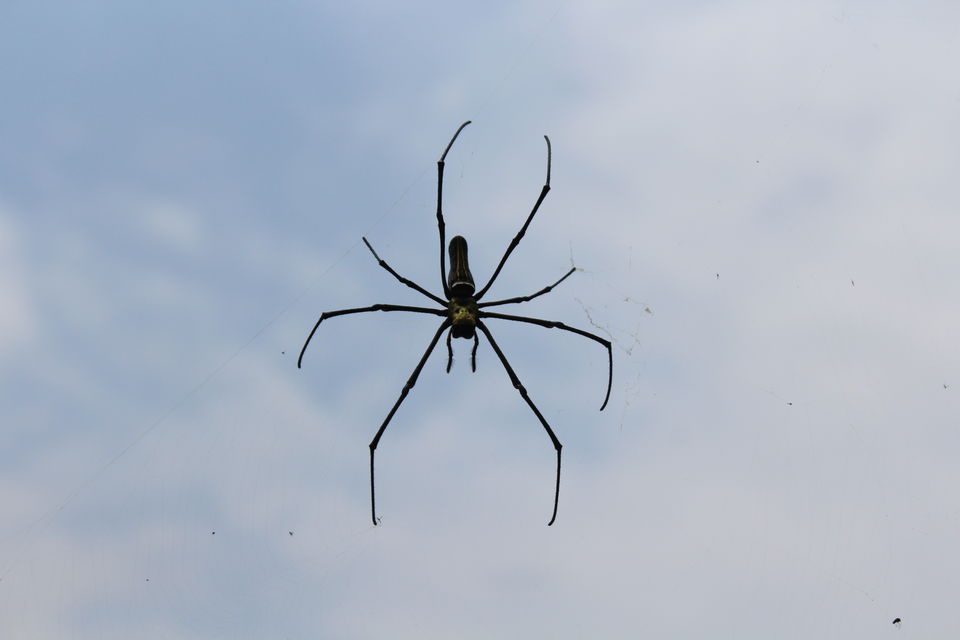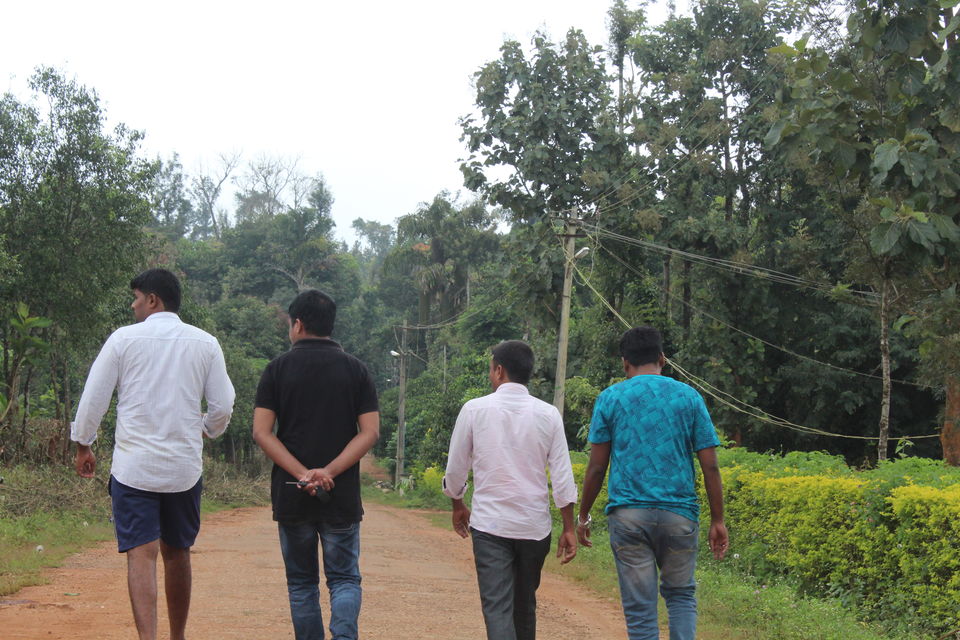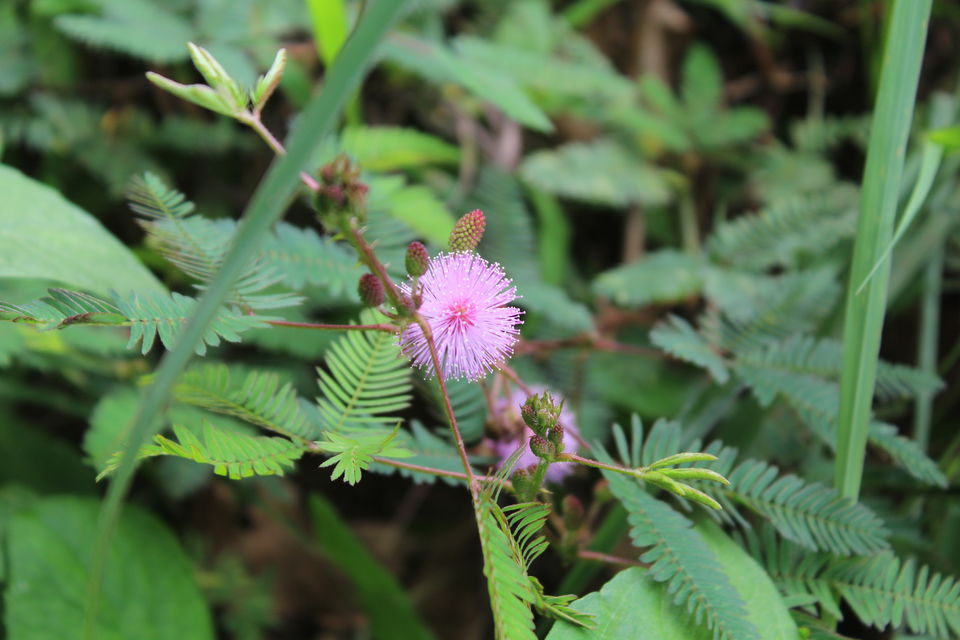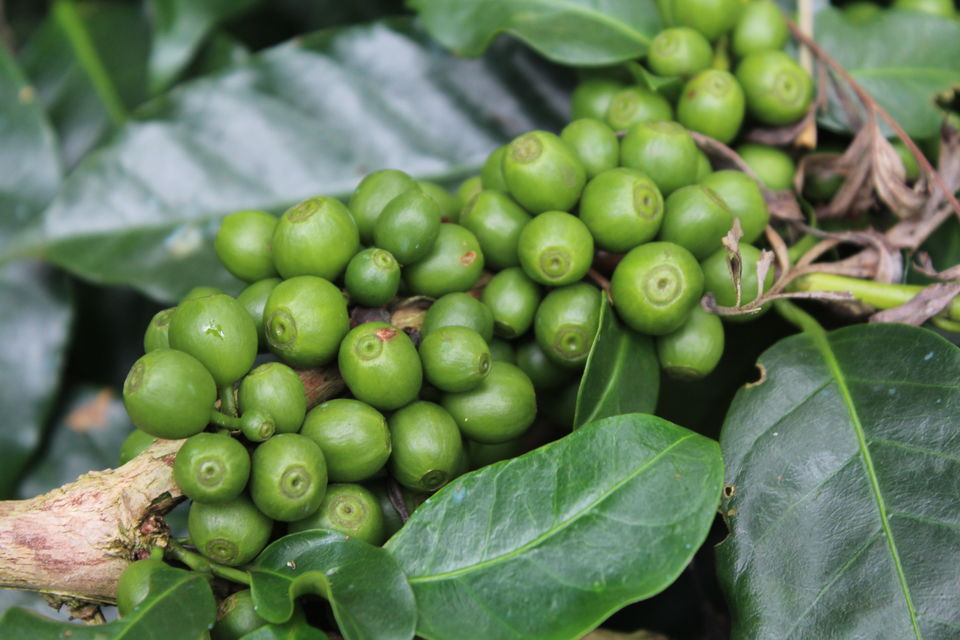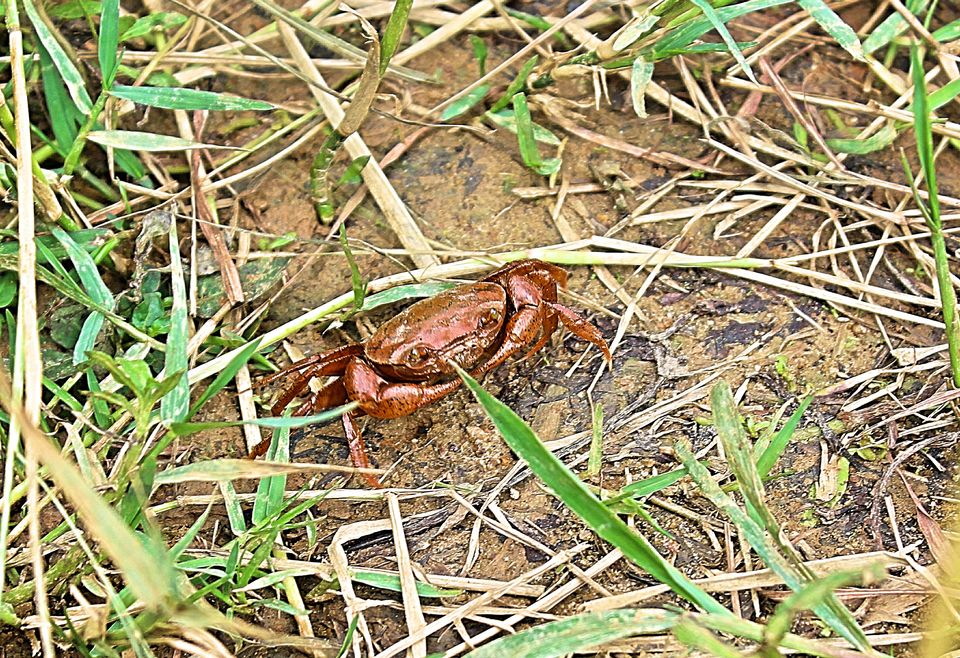 Now it ticked 1.30 p.m. and we had two more hours left with us before heading back to Bangalore. We decided to visit Rottikallu falls or now renamed as Abbi Falls, which is 10 kms far from the Sakleshpur town. As it was Sunday the place was filled with tourists having a nice time playing in the water with their kids, family members and friends. None of us had a wish of getting into overcrowded water place and staying there for 40 minutes we left to Bangalore.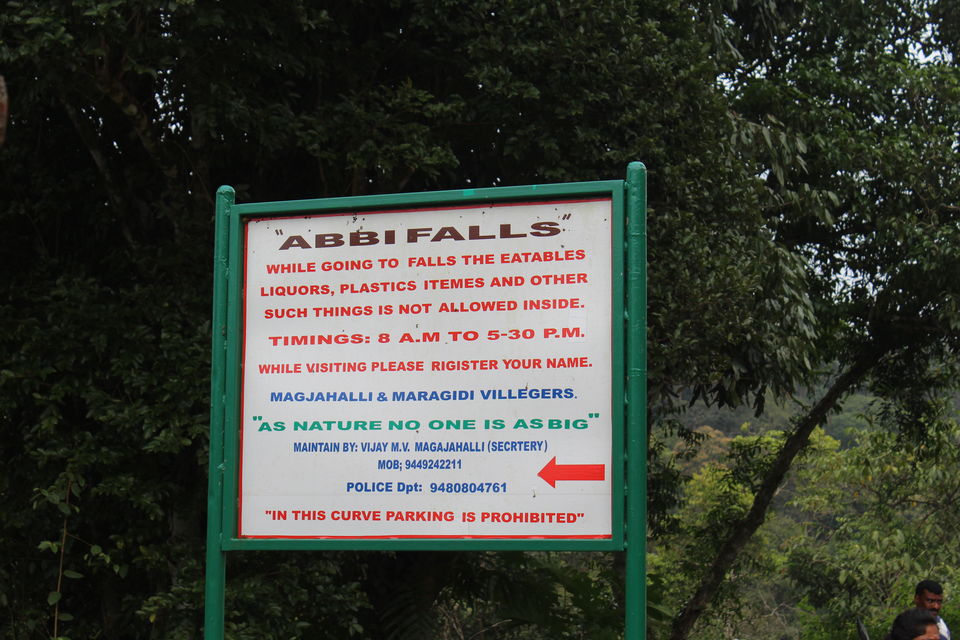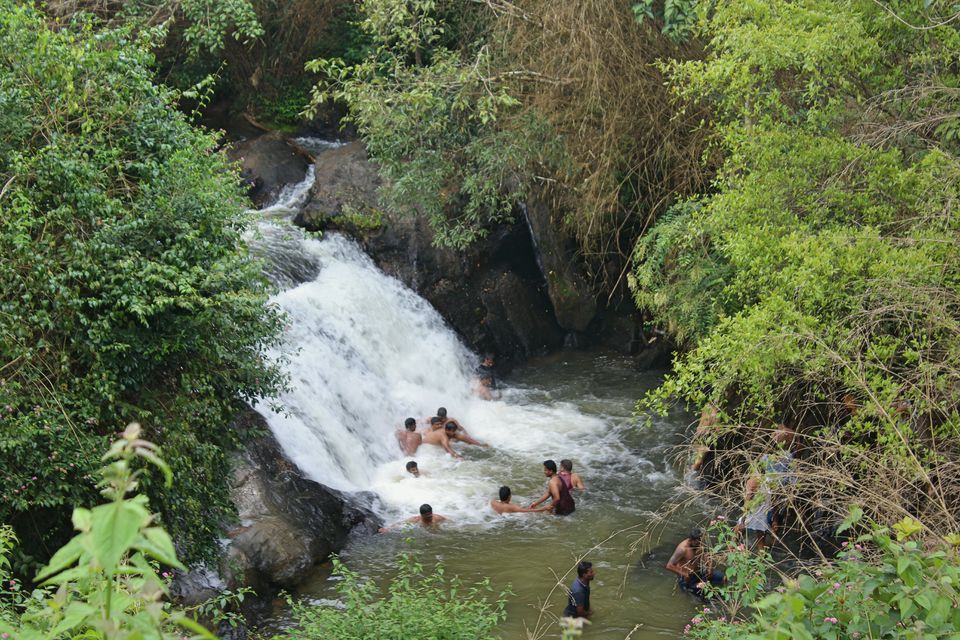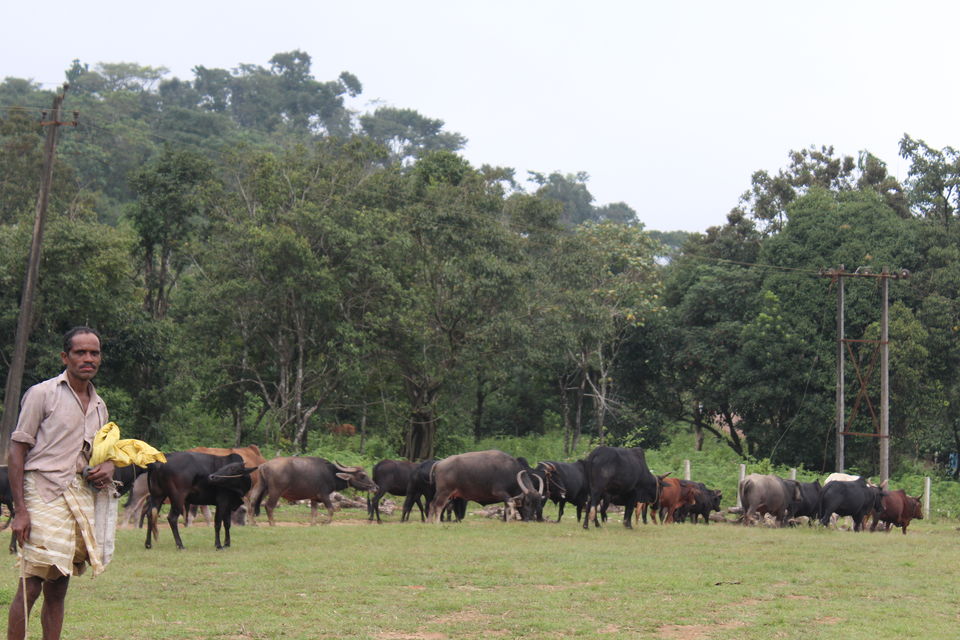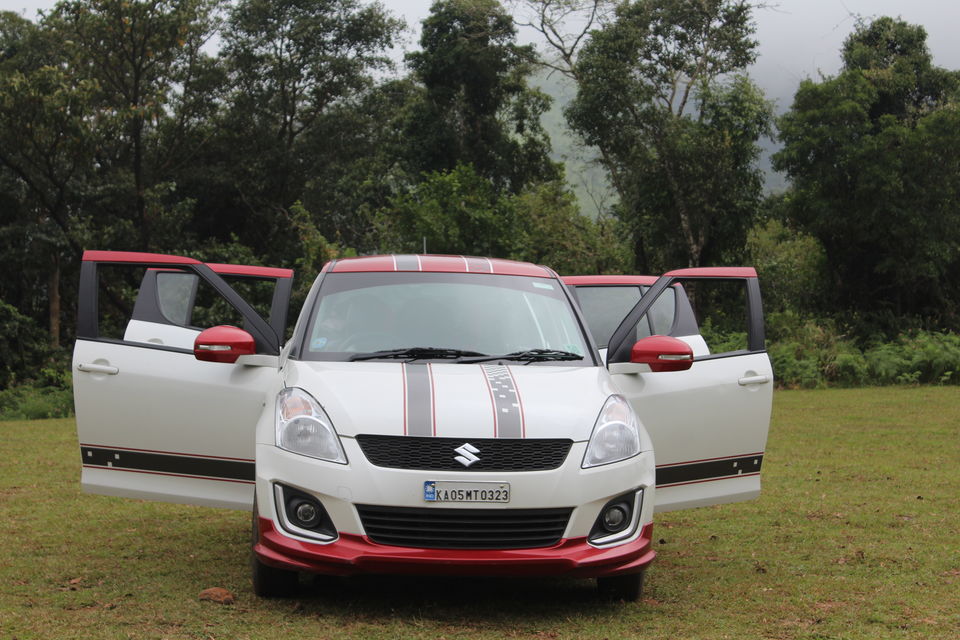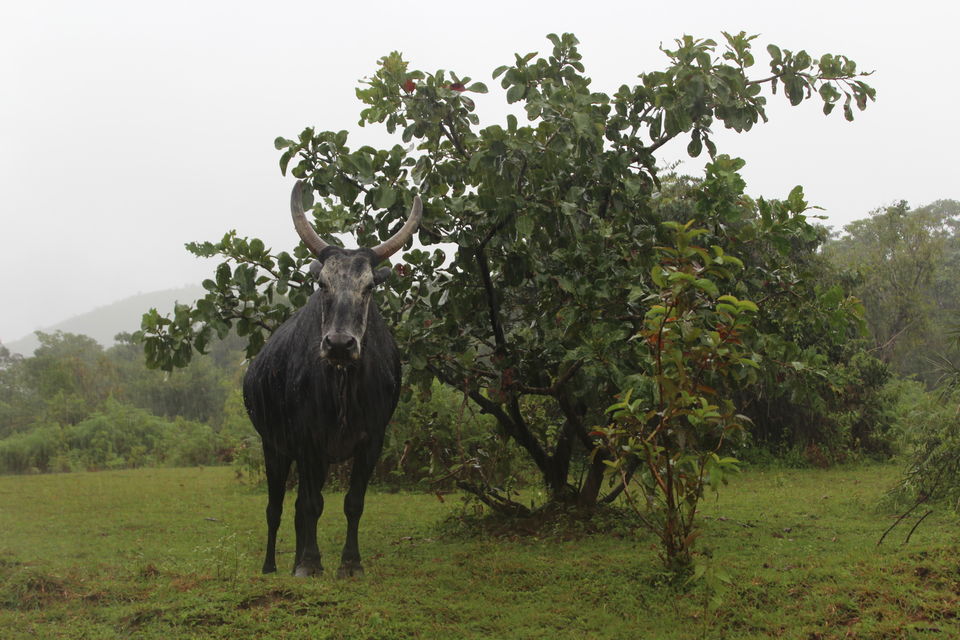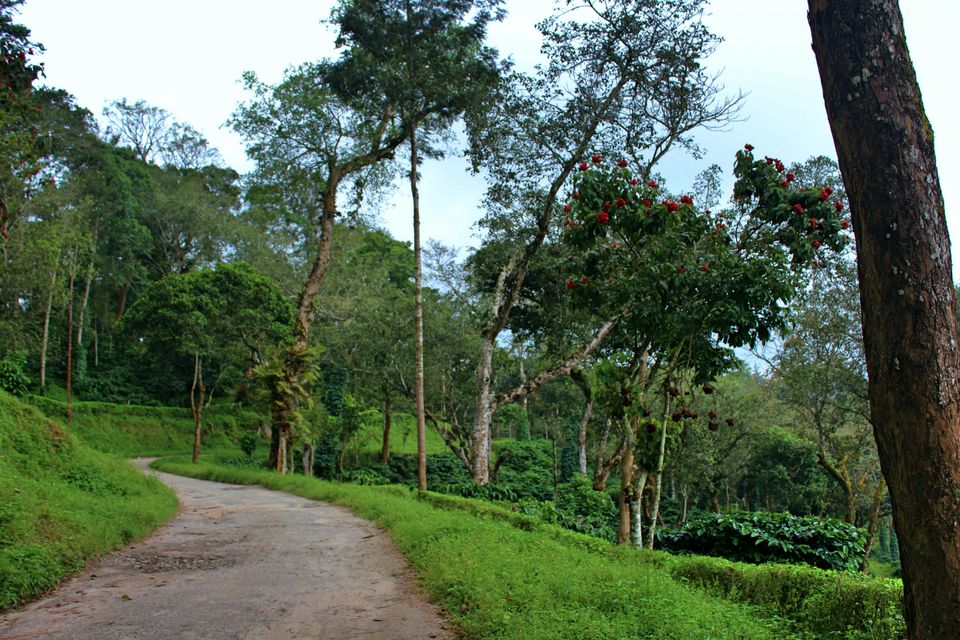 All in all this trip was a mixture of heavy rains, comfortable drive, Lush green forests, coffee estates, authentic home food, fun, frolic and lots of beer.

Happy Travelling!!!