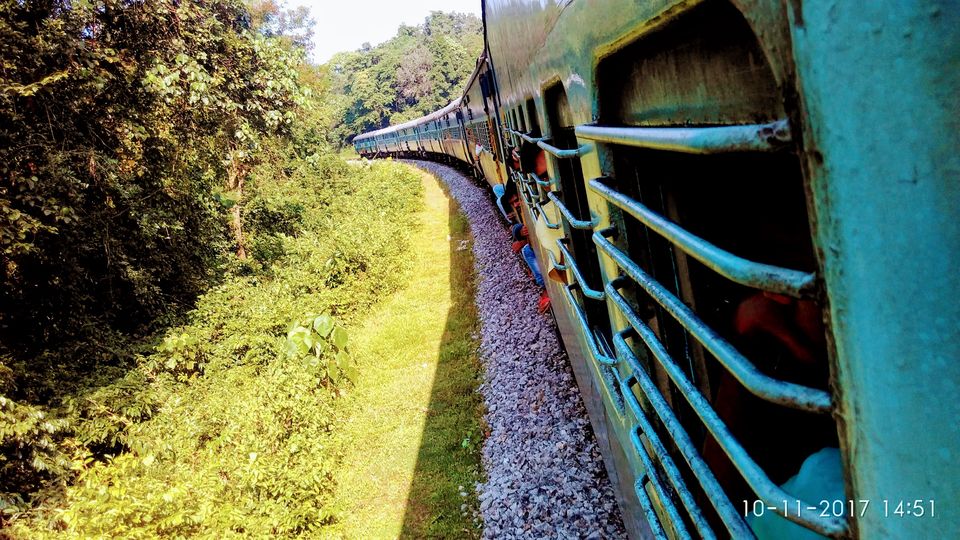 I have heard from many people about the marvelous train journey starting Sakleshpur to Subramanya road, where the train passes through 57 tunnels completing the scenic ghat section on its way to Mangaluru
Hence, I planned the 3 day gateway as per the below itinerary

Covering Bengaluru -> Mangaluru -> Kasaragod in 3 days that includes a scenic train journey on Friday, relaxing Saturday in Mangaluru and energetic travel to Kasargod on Sunday.
It's always nice to travel on a weekday which makes it a comfortable one in any mode of transport, especially when it comes to train journey..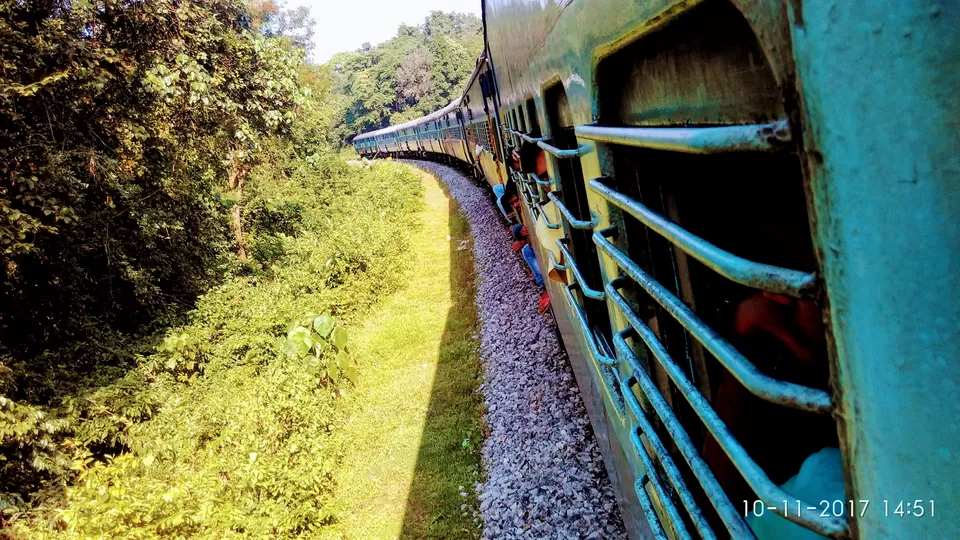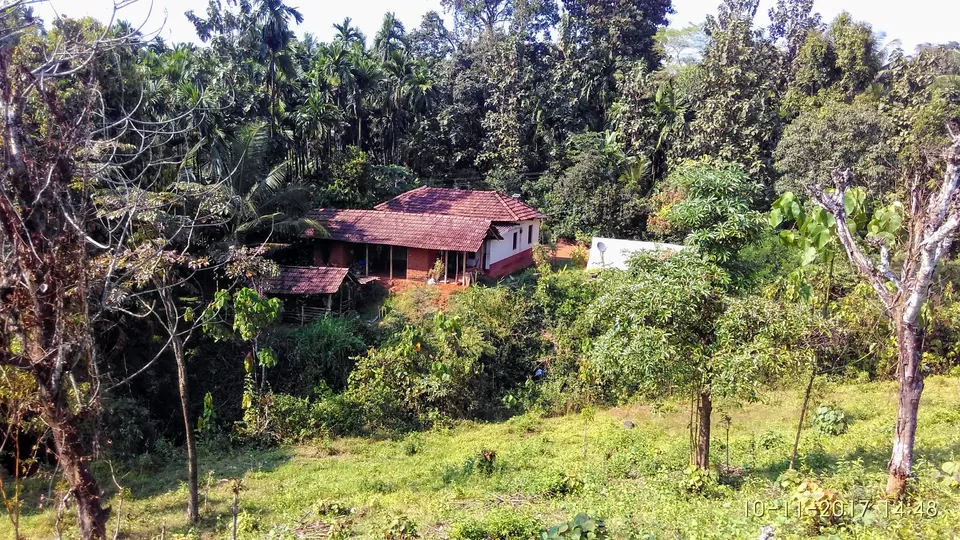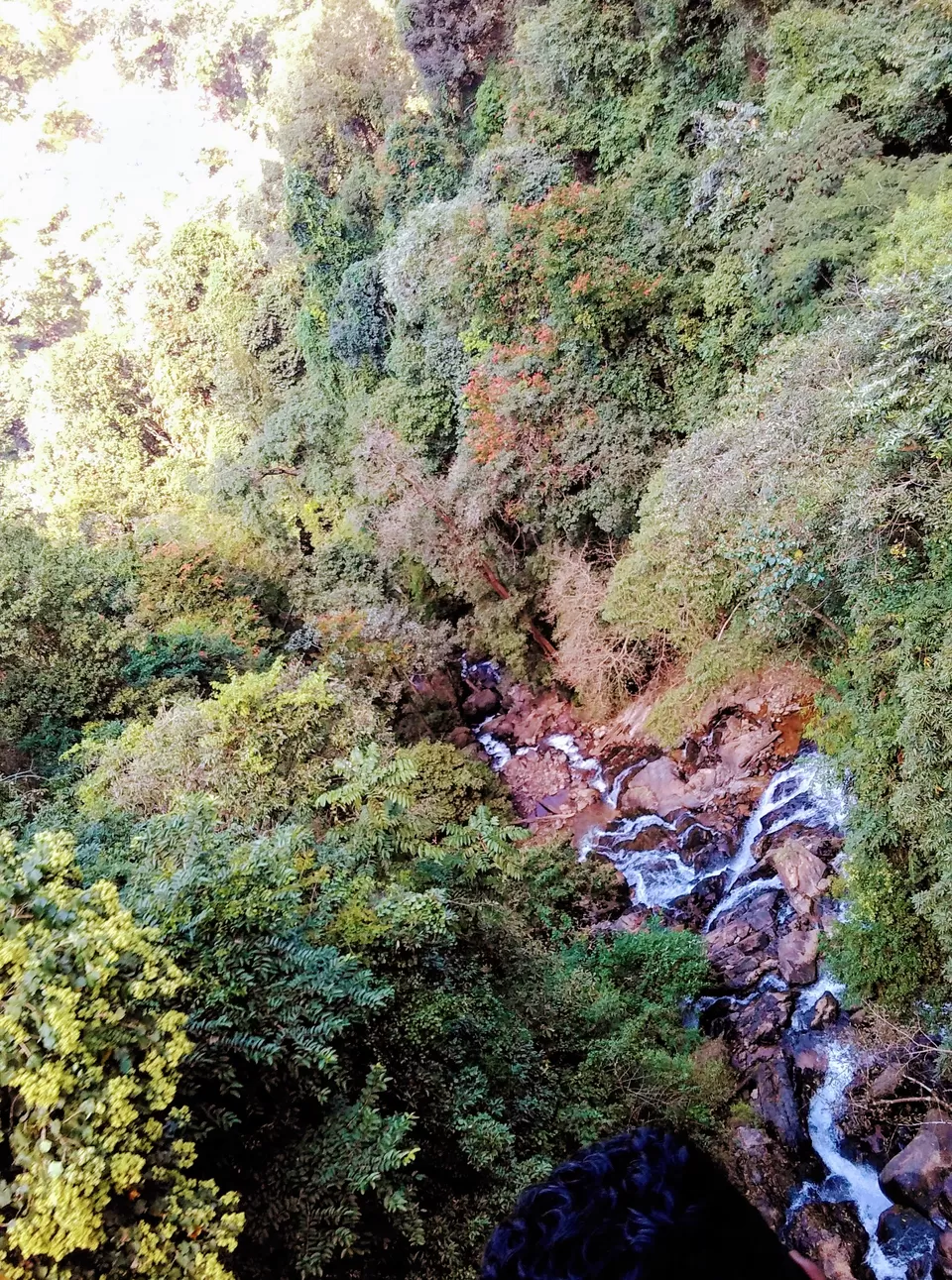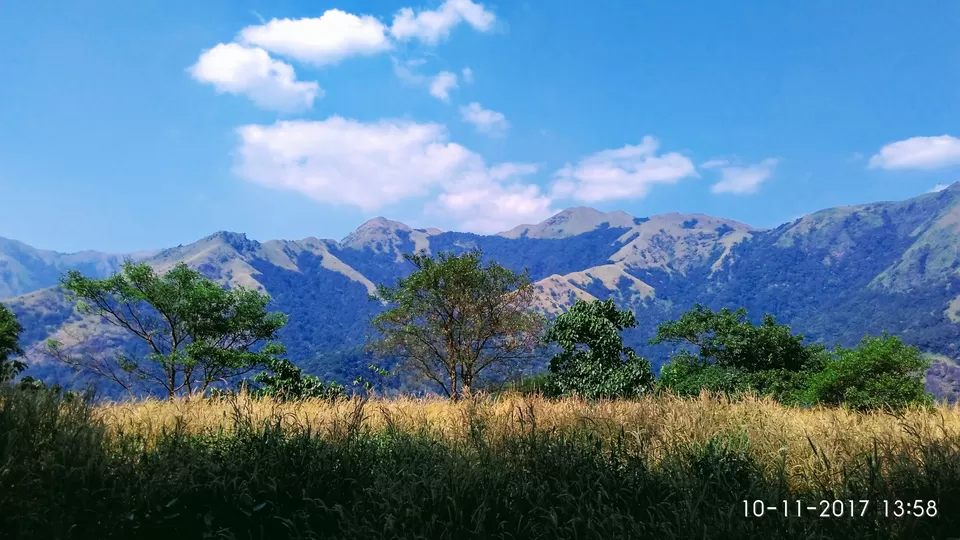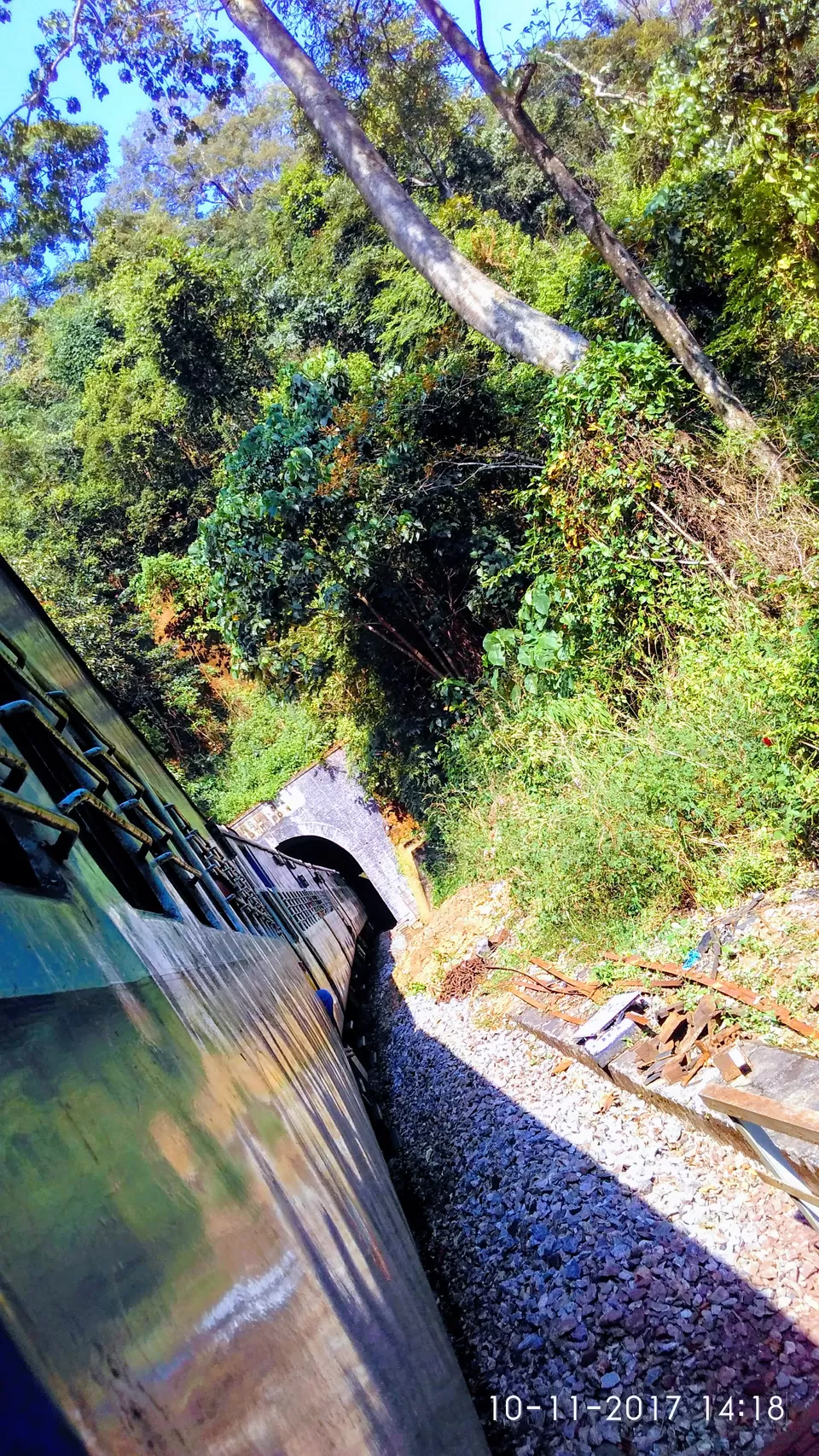 Train stars around 07:00 am from Yeshwantpur railway station, Bengaluru and would reach to Mangaluru by around 05:00 pm
We were traveling in train enjoying the picture perfect view as the train passes through the tunnels and in addition to that we had students along with us who are shouting, whistling, saying oohhhs.. It was our time to recall and rejoice our school days
Below are some of the clicks form my mobile on the way to Mangaluru via Sakleshpur and Subramanya road
Pack sufficiently for your lunch before train leaves Sakleshpur station, where extra engine will be attached to the train to take us through those narrow bridges, tracks, tunnels as we will not get anything through out this ghat journey
Note - Don't dare to sit and sleep in your reserved seat instead fight for train's door seat if you don't want to miss the below scenes
Reached my friends's home in Mangaluru @ around 06 :30 pm and relaxed by having a delicious dinner cooked by them along with Mangalore special Pabba's Ice cream (Ice cream lovers cannot miss this on their visit to Mangaluru)
Then, we bid bye for the day and had a sound sleep...
My friends being assistant professors in Engineering college Mangaluru, we had a relaxed morning on Saturday till they finished their first half a day @ college
Had Mangaluru special Mallige idli, Neer Dose and Appam for breakfast and cooked Plain Rasam and rice for Lunch
After their return from college, we started our journey towards Tannair Bhavi Beach, Mangaluru. We have 2 options to reach there, one from normal road and the other one which most of the people take i.e. via Sulthan Bhatrey which is a view point now and then it was used to identify the enemies coming to Mangaluru in the sea route
From here we took a boat ride to reach Tannirbhavi beach and ticket cost around 10 rupees for each person for two way and last return ride being at around 07:15 pm
After enjoying a beautiful sunset @ Tannirbhavi beach (being on western side of India), we headed towards Kudrole Gokarnatheshwara Temple
Mangaluru being well connected by local private buses, it was easy for us to commute to any attraction in Mangaluru easily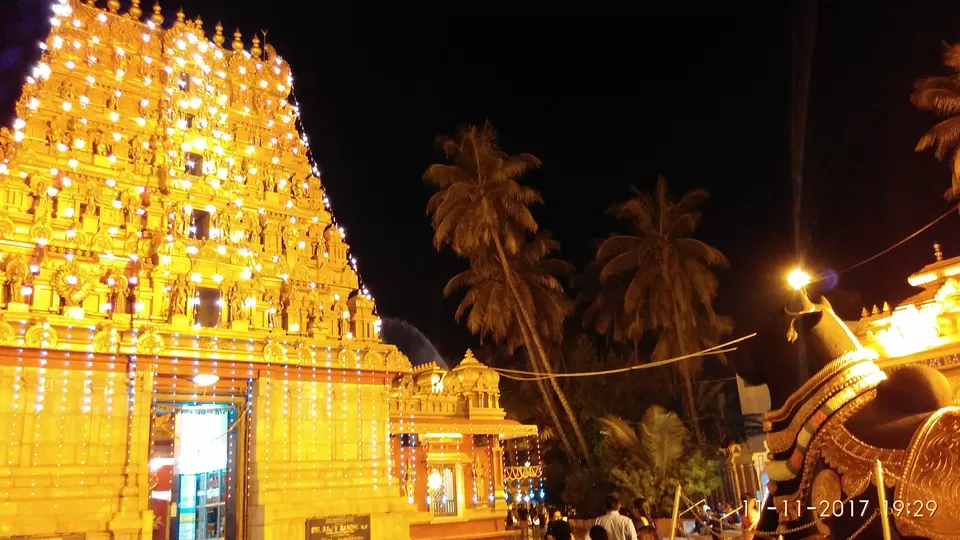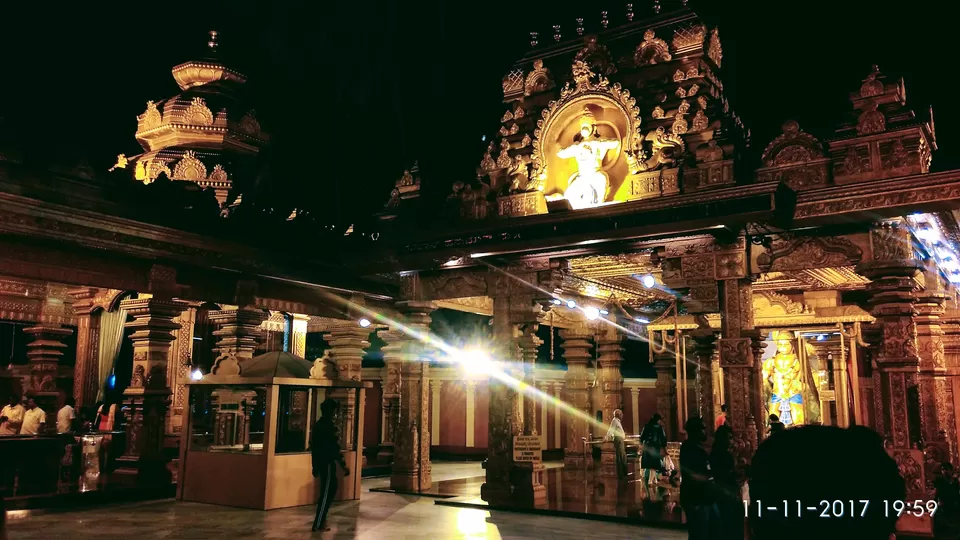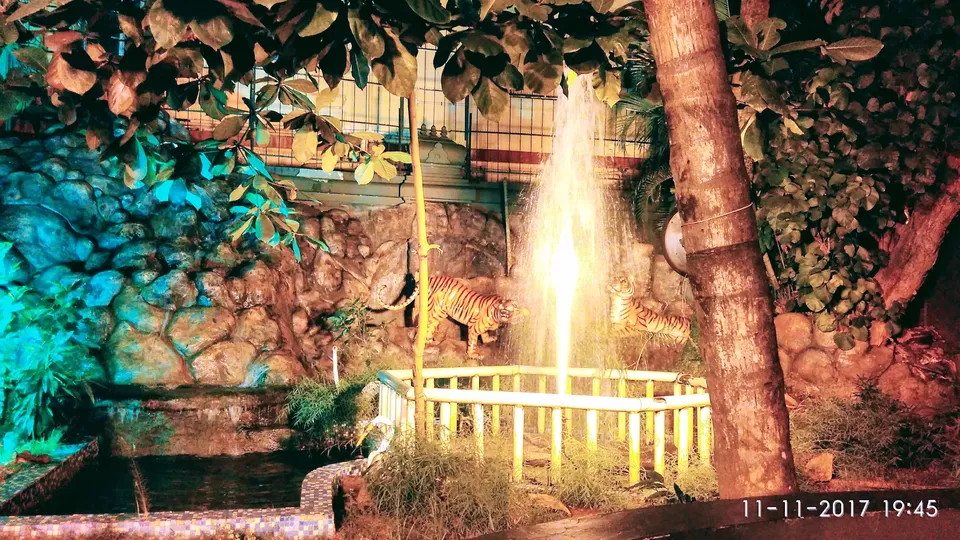 After all the visits, we enjoyed wide variety of delicious snacks from Mumbai Street Kitchen, Mangaluru
We can get snacks with Mumbai cuisine, Delhi cuisine, Mangaluru Cuisine etc. along with South Indian tiffins like varieties of dosa, idli etc.
More than 50 variety of items were available making it an easy choice for any one to chose this for dinner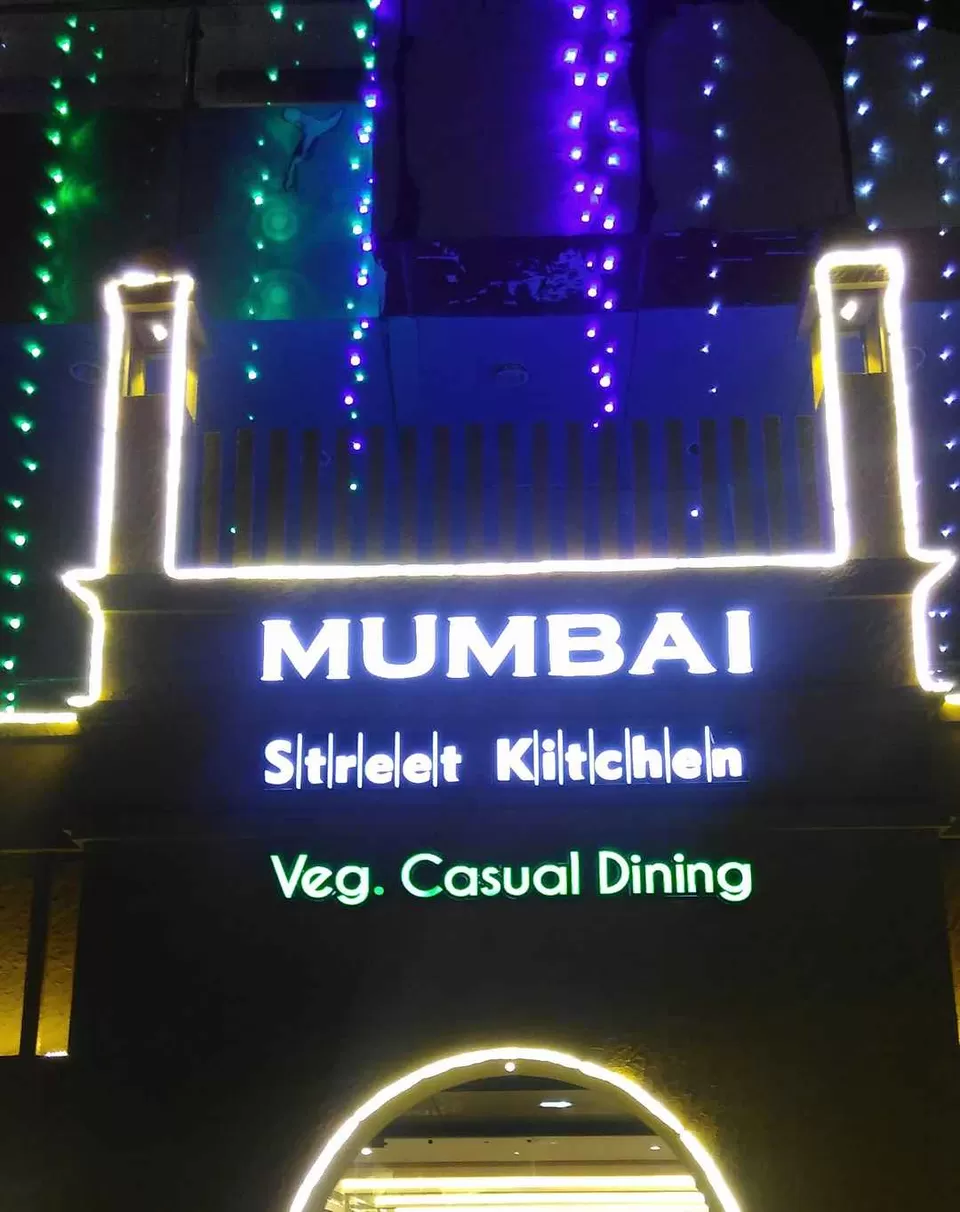 Instead of visiting more beaches in Mangaluru on Sunday, we wanted to explore the Kerala starting with Kasaragod. We hired a self drive vehicle for our journey. Being weekend, its highly recommended to book the self drive car well in advance as its really difficult to get one on weekends
Thanks to Justdial for contacts through which we could hire one such vehicle (Scorpio) as we were 6 people and 1 kid for the Kasaragod trip
Around 08:30 am on Sunday, we started our journey towards Bekal Fort, a well known attraction in the district of Kasaragod
We had our Breakfast at Hotel Thalasseri, on the way to Bekal fort. Food was decent and can be visited easily once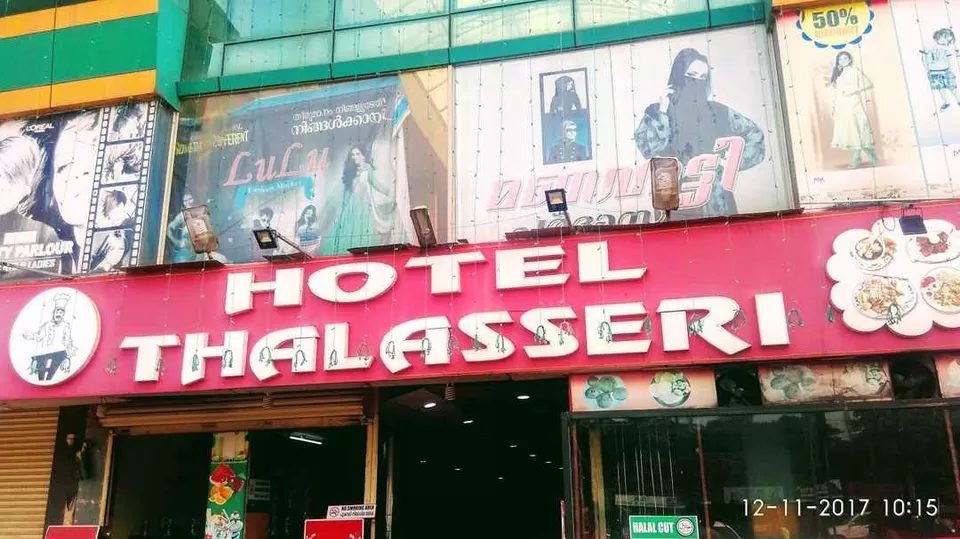 After having roamed around the Bekal fort, we enjoyed the liquids like lemon juice, butter milk (too spicy and yummy too), amla soaked in sugar, salt and chilly syrup and water melon juice as refreshment as we had lost the fuel by the time we walked through the sunny day at Bekal fort
Being Sunday noon, we neglected the option to visit Valiya Paramba Back waters to enjoy a house boat ride, this is unknown to many people in midst of charming Alleppey boat houses, considering many house boats would be busy and we were not interested to go there and get disappointed if we don't get one for us
One may consider this option if they plan well in advance to cover boat house and Kasaragod over the weekend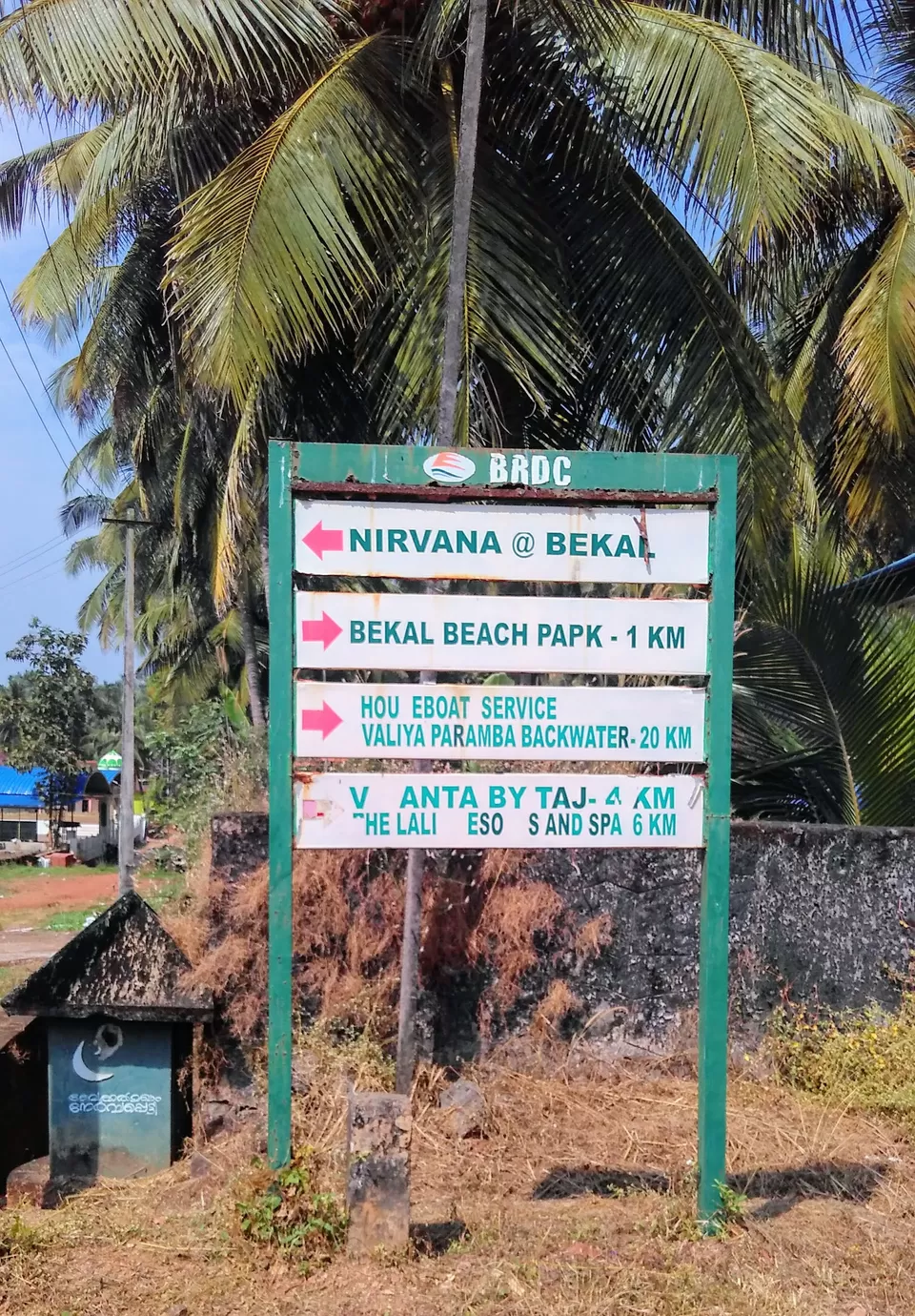 As the liquids were not sufficient, we started searching for hotel for lunch on the way back to Mangaluru
We found one a/c restaurant quickly and started to get in there to get fueled ourselves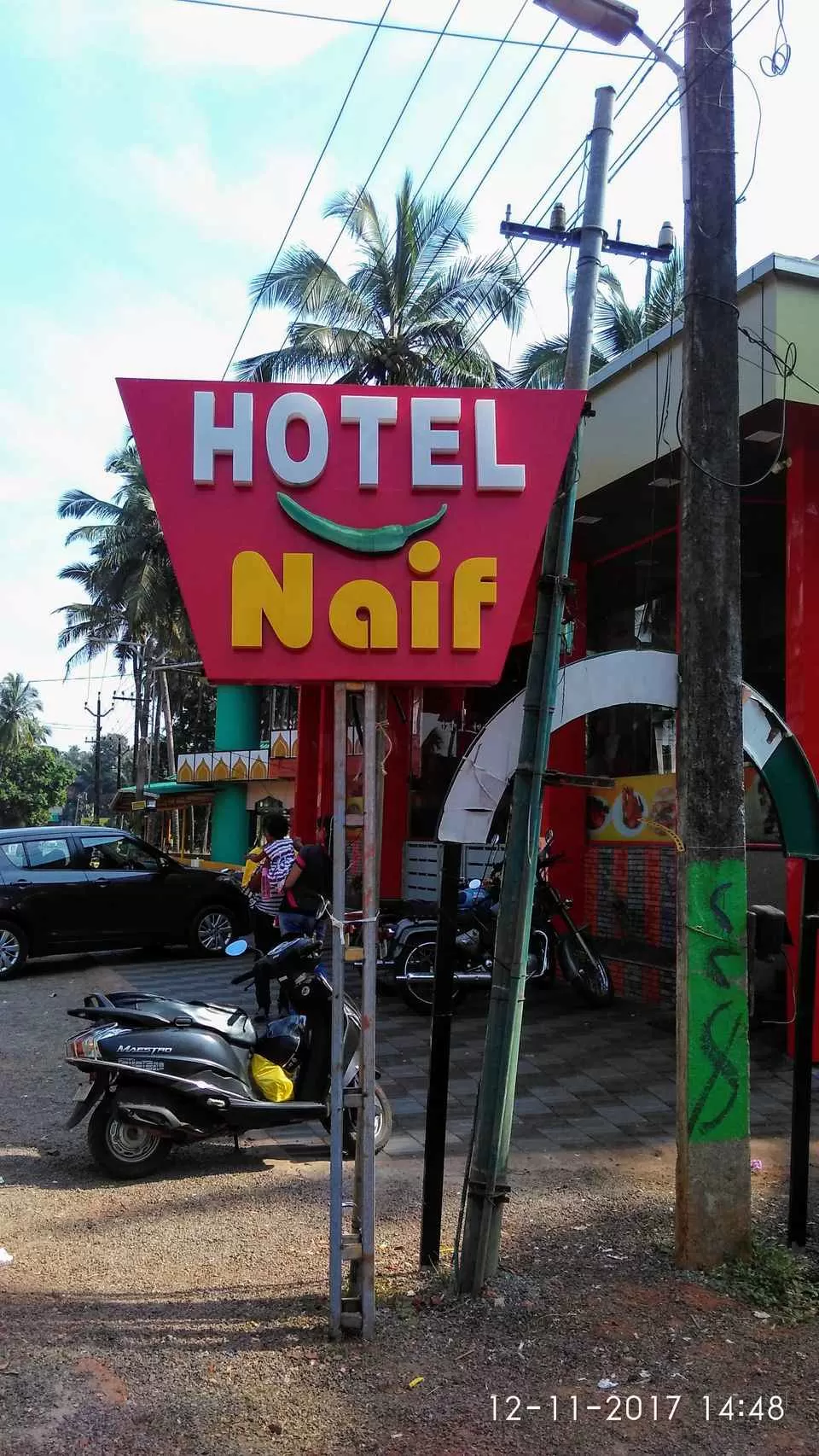 All the food we ordered was yummy and very light on pockets as well! Its is recommended to give it a try here without a second thought for lunch
With the full belly, we were not interested to drive back so planned to visit any other place on the way back and chose a beach so that we can spend some time in photo shoot and have rest on the sea shore
Kappil beach was our obvious choice as it was nearby and less crowded to have a peaceful stay @ the beach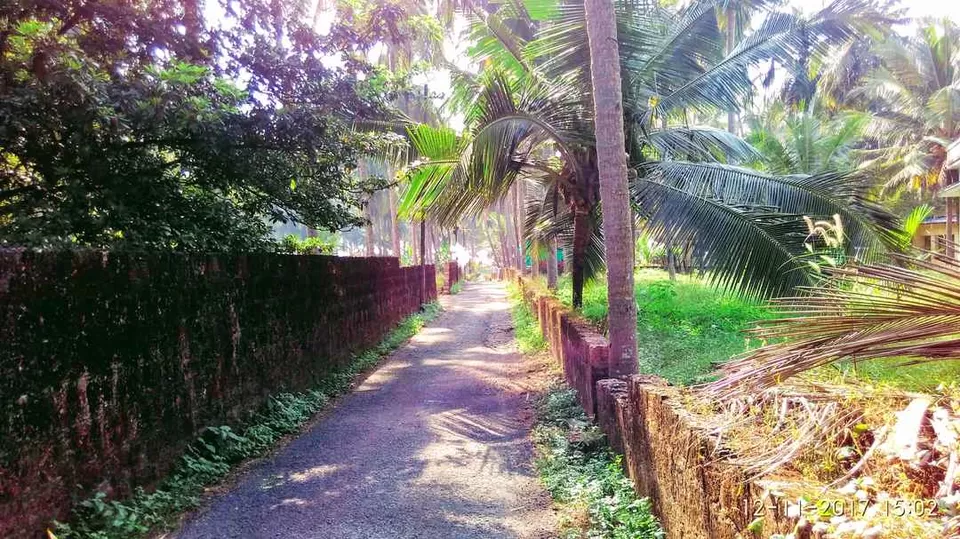 The beach is hidden from the road with lots of coconut plantation giving a pleasant way towards the beach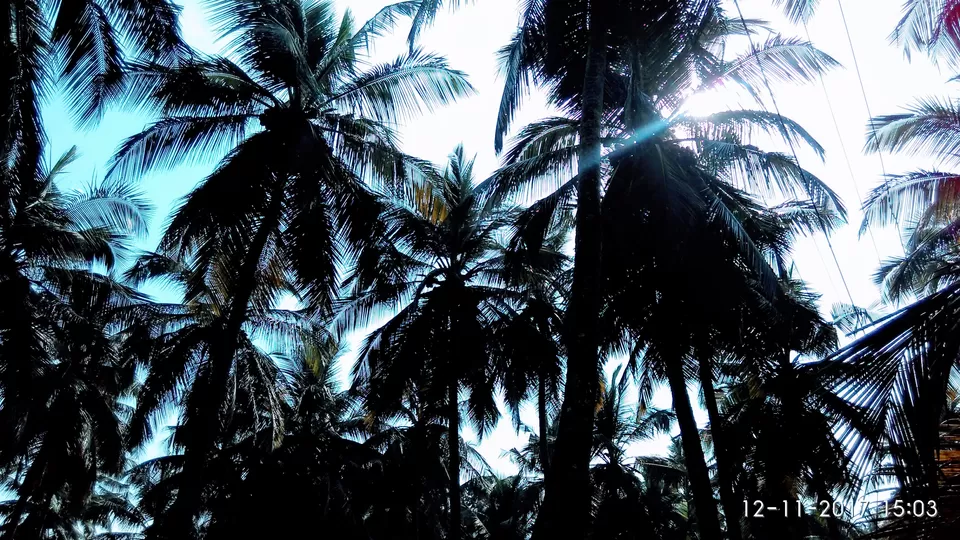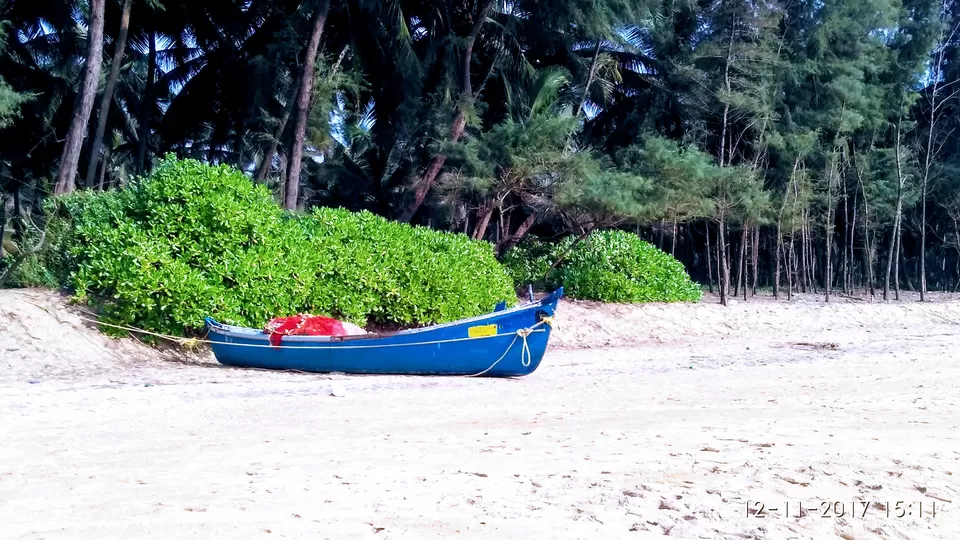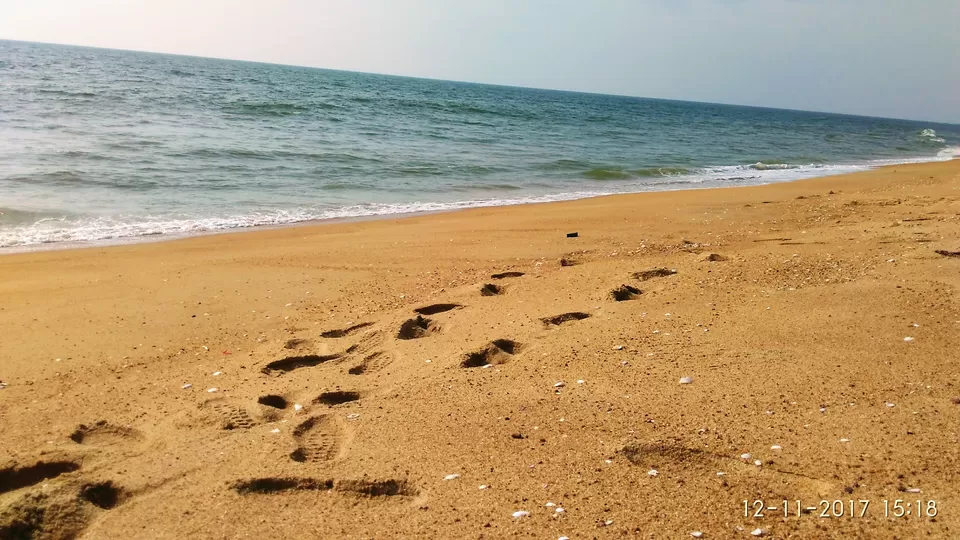 After relaxing @ the beach and clicking few pics for our memory, we had a kulfi each (could not resist even after having lunch), that's the kind of effect few Indian snacks have on us
Started towards Mangaluru now with a heavy heart as we need to go back, have some food before we pack our bags for the return train by 08:30 pm from Mangaluru Junction
We choose to visit the City Central mall and have some food at the food court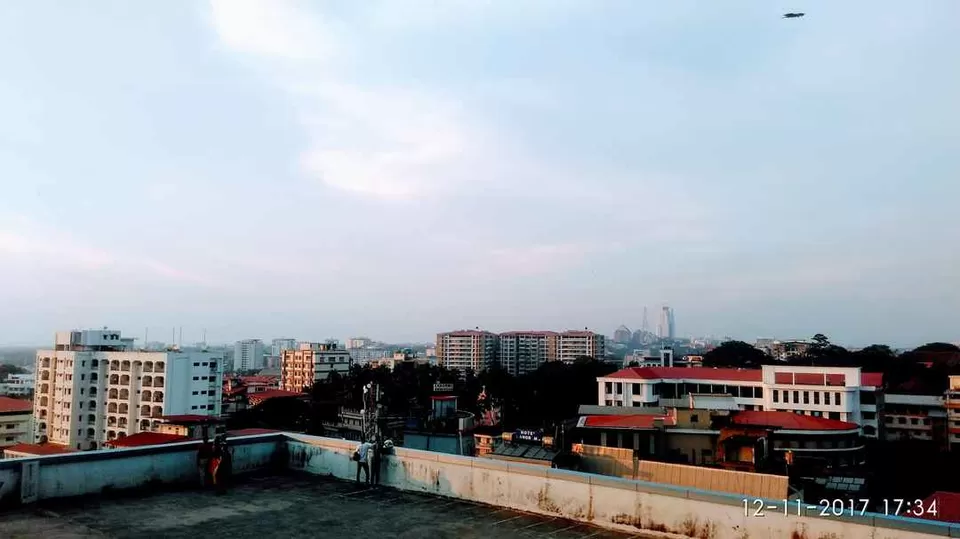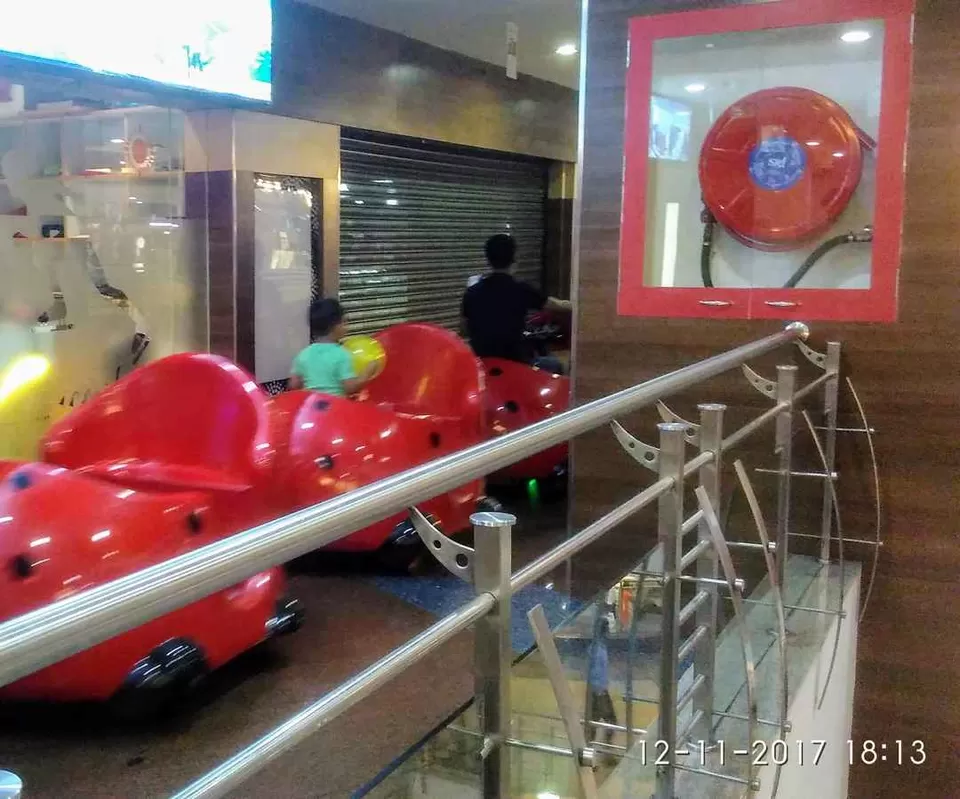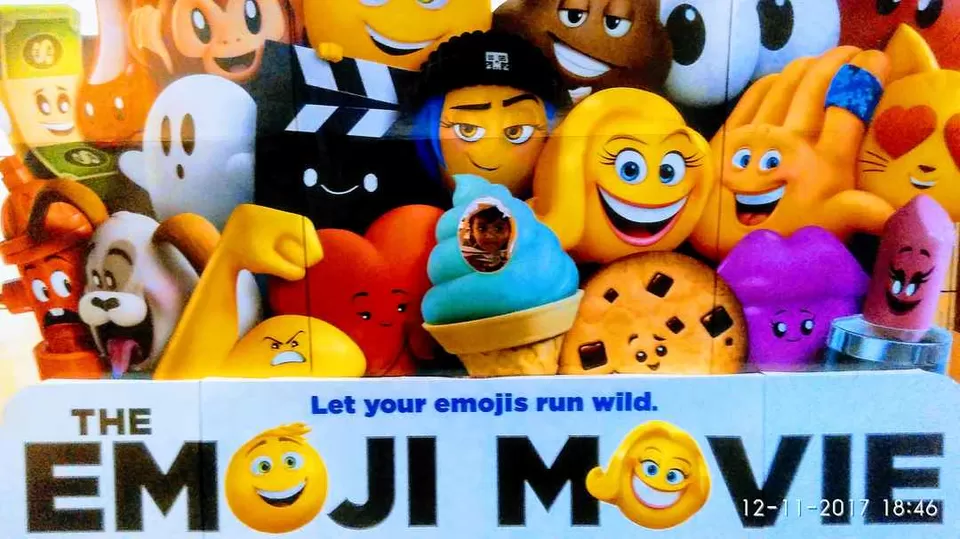 Every journey has to end, so as ours. We had to hurry up to reach my friend's place to pack our bags and return to railway station
Estimated cost:
10k for 4 people who started from Bengaluru and another 2 who joined us from Mangaluru for Kasargod
Inclusion: Train fare, cab fare, auto fare, bus fare, ferri fare, entrance tickets, self drive car fare, petrol expense, food expenses, parking expenses etc.
Exclusion: Accommodation as we stayed in my friend's house itself
How to reach:
Bengaluru to Mangaluru is around 360 km via road (KSRTC buses, private travels like SRS, VRL etc run all over the night) and may be even more via train, but I suggest to choose train journey if you want to enjoy the nature
Can reach Mangaluru by flight as well (fares starting from 2k from Bengaluru)
Mangaluru to Kasaragod is around 60 km and easily accessible by KSRTC buses and private buses (though we hired self drive car). Bekal fort is accessible from Kasaragod via local autos
Any attractions in Mangaluru can be reached by local buses, auto or even Ola if we prefer taxi
Please feel free to comment about other attractions in Mangaluru or Kasargod, so that we can plan for for our next visit