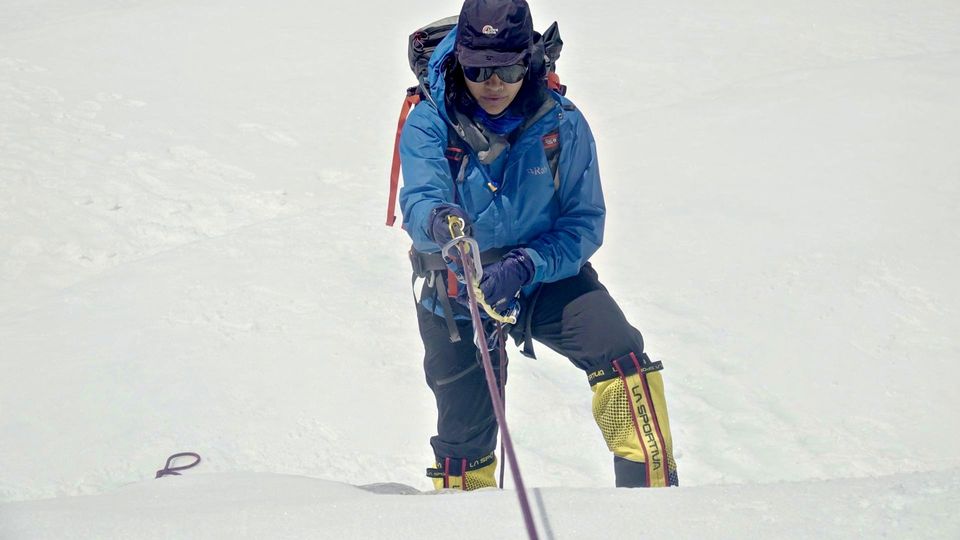 At the baggage check at Kathmandu airport, the security personnel looked at my t-shirt that read Scale Your Summit – Everest. He asked me in Hindi – Upar pahunche (did you reach the top)?
With disappointment on my face, I said our team was unlucky and had to turn back from the last camp at 8300 meters due to bad weather. He heard me and showed me a paper that had two names – Kaplana Das and one more. He asked me if I knew them. I read the paper and nodded my head and said that I knew of them. Both of them had passed away on Everest this year. The security personnel said their bodies are going back with you in your aircraft. And they summited. You are lucky to be going home on foot. I looked up, smiled through my own pain, said nothing and proceeded to the next counter.
The words of the security personnel echoed in my ears through the rest of my journey.
Till now, I have been contemplating if the decision to turn back due to prediction of bad weather was the right one. I remember feeling physically fit and ready for the rigors of the most hostile environment on the planet. I could clearly see my dream destination just half a km away. Only 548 meters remaining and so much was at stake. However at that altitude in the ' Death Zone' you can't gamble on how the weather may turn out and we turned back with a heavy heart.
Two Years of planning & training, two months away from work and family, an insane amount of funding and much more. As much as we wish for things to go our way, the forces that decide the fate of our adventure are always beyond our control and we have to bend to its power. Everything happens for a reason - known or unknown.
This year Mt. Everest has seen one of its deadliest climbing seasons in years with many climbers seeking to make it to the summit with a very small favorable weather window. I was climbing from the North side of the mountain (Tibet, China) to avoid the crowds that the South side had become infamous for over the past few years. Thankfully I did not have to face the traffic jam that took place on the South side (Nepal) that remains the most common route to get to the top. There were as many as 11 deaths and many with loss of of fingers or limbs due to frost bite. Only if those stuck in queues and almost running out of oxygen had paid heed and turned back in time they could have been saved.
One of my biggest learning from this climb is that in life, "Sometimes you have to step back to move forward" and "We should only risk as much as we can afford to lose"
Earlier during the acclimatization climb, I had a near fatal accident at North Col at 7100 mts. I could barely walk after that and therefore had to leave the basecamp to visit the hospital. A week later I decided to continue the journey with 80% recovery only to call off the climb at a dizzying altitude of 8300 meters.
The art of mountaineering is knowing when to go, when to stay and when to retreat. Ultimately weather has the last word on what happens.
Last two months have taught me so much. To celebrate life, death and everything in between.
I am back with a bag full of learnings, lifetime friendships and absolutely no regrets.
Will hopefully go back again to claim the part of my soul that has been left behind on Everest :)
Last but not the least, I'm happy to share that there has been good progress on contributions to my crowd funding campaign to help prevent human trafficking. We have collected RS 4.5 lacs ( USD 6.5 k) and hope to collect more before the campaign closes in a couple of weeks. The money will go towards rehabilitation of young girls rescued from being a sex worker.
If you wish to learn more or support the cause please visit the following link
https://www.ketto.org/fundraiser/everestquest-stophumantrafficking