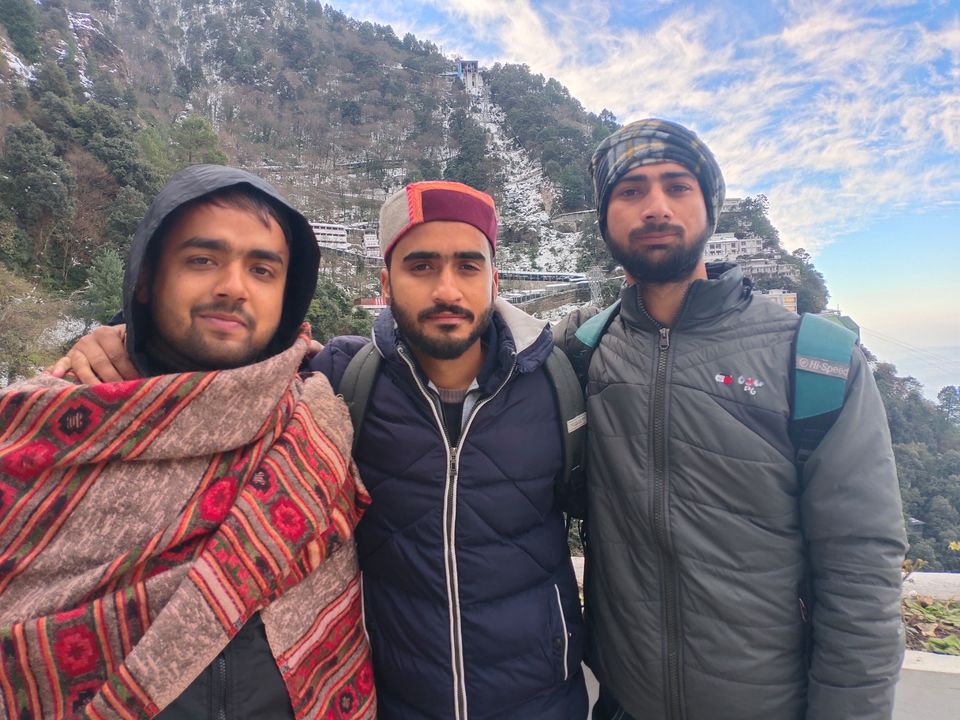 During my vacation , I made a trip to
Vaishno Devi Mandir on 31 December 2020,
one of the biggest and the heavily visited shrine of the Hindus. This
shrine is located in the
Udhampur District
in the Northern most state of India,
Jammu and Kashmir,
and is dedicated to the Mother Goddess.
The shrine is managed by Shri Mata
Vaishno Devi Shrine Board (SMVDSB) who are doing a stupendous effort. I was
particularly very impressed with the communication, facilities and cleanliness through out.
The shrine is at an altitude of 5200 feet and visited by millions (almost
7 million in 2006) of devotees
every year. Read the
Hindu legend behind this holy place.
How to get there ?
After taking an Bus from lakhanpur (J&k) to Jammu, there is a 1
hour bus journey to
The Katra from Jammu. You can also take taxi from Jammu to Katra .
Katra is the base camp where all the pilgrims assemble to start the 12 km (7.5
miles) hike up the hill to The
Bhavan. This is the main place of worship and has the holy cave which
has the manifestation of Mother Goddess -
Mata Maha Kali,
Mata Maha Lakshmi and
Mata Maha Saraswati.