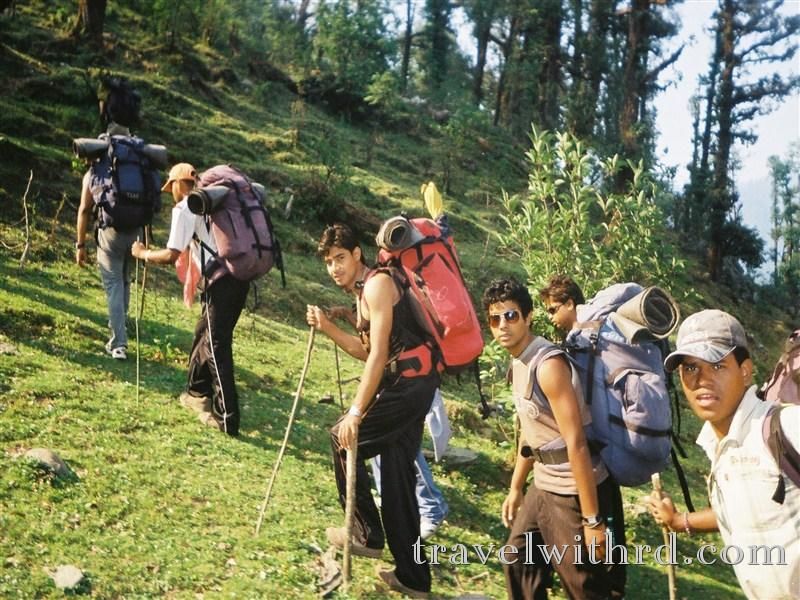 In this post, I will tell you how to prepare for trekking? Trekking is a word that can be taken very lightly and also in heavy. The word trekking has no boundaries. You can call the bounded road trek and you can make your own way on foot, too. trek can also be of one hour, even one day and one month. All this depends on the mental and physical condition of the doer, how he wants to trek.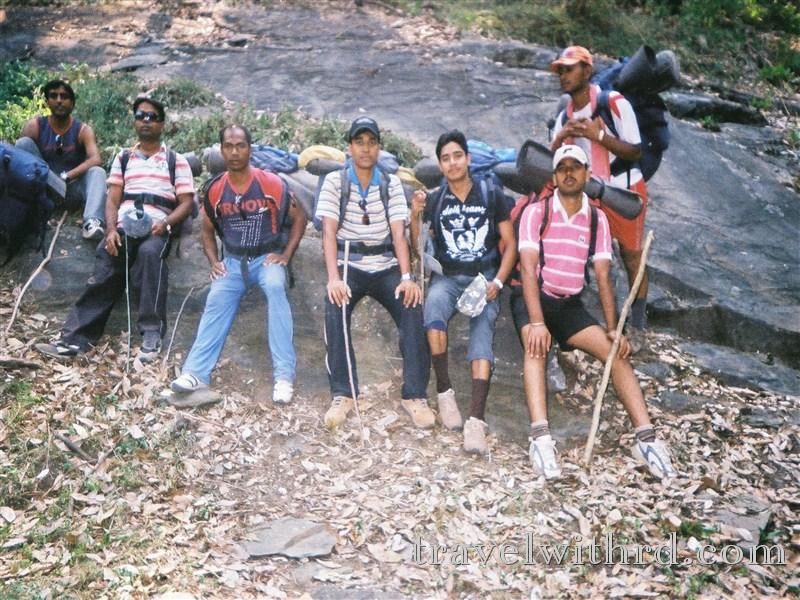 The trekking is divided into three categories
Easy trekking -
A simple trek that does not have too much elevation or unloading. Take one or two to three days and there is no problem related to height. In this category, tea house trek also comes. ea house trek is said to be where there is no hassle to stay and eat, and stay away from food. There is no need to take your sleeping bag on such tea house trek as well. Even if you want to take it is also good.
A list of such tea house trek track is given in Uttarakhand only, you can check it. There are Deoria rhythm, Nag Tibba, Deoria Tal, Tungnath, Chandrila, Kartik Swamy, Har Ka Doon, Triand, Shakti Mahadev etc.
Moderate or moderate trek trek-
such trek that the difficulties falling in the way of height, upturn and trek trek also matter. As with Gaupukh, Tapovan's trek in which it runs on the glacier leads to great caution. Many people lose their lives every year. Also, these trekking must also have physical abilities. Practice should be done before going on trekking. In these trek the convenience of tea house trek is not frequent and often takes place along with other things besides your tent and sleeping bag. Many times you also need Porter and Guide for these facilities. This is an excellent example of Everest base camp where there is a height and there are places to stop but the distance and time are so that it requires practice. Hmata Pass, Tapovan, Pangui Kantha, Dodital, Kedarkantha, Rupkund, Hemkud Sahib, Valley of Flowers and many other tracks are there. Some of these tracks are such that while traveling in the Season, there is less walking and other problems such as Kedarnath, Hemkund Sahib, Manimesh etc.
Hard trek -
Such a trek that had to run for 6 to 8 hours in a day, in a situation where in spite of having physical strength, if the mental condition is not strong, then the man would think of going back. Yes, physical capacity is very important in such trek, but such trek often touches the level of 5000 meters in which physical fit is the first condition, but at such places, there are often unexplained or unhealthy conditions for which the mental level is very strong I want to Yes, it is also a matter of fact that in addition to drinking all the things and eating on such trek, you should also have great accessories used for trekking, such as good shoes, great jackets and ropes etc.
One of the most different things I want to say is that people also determine the track on physical abilities. The trekking people of Tungannath Chandrila also do it with an agency and the stooge strollers do it like that. If physical strength is fine, then you can do this trekking along with other tracks as an attraction. Maat and Jat devas went to Roopkund and after returning from there, Tungnath and Chandrila were also there. After Roopkund, we were also tired, but because physical exercise was the same at that time. Due to badminton play, the body was full of swiftness and agility, so it was not known. Due to not being able to play nowadays, the weight has increased and only 6 kilograms of Kedarkantha tremendous fatigue becomes heavy. Everything depends largely on physical abilities.
But one of these most other formula works for me too. I took new people with me many times and many people who were not expected to do this trekking, they did it. He later acknowledged that all this was possible so that the advice I had given him was that I have not done any course but it is new or the old tracker, maybe everyone will agree that if you are climbing up to the height If you walk fast then your breath starts flowing quickly and once you rest, then after every fifteen minutes, you will need to rest. I always advise the turtle move and I do the same myself. By the turtle's move I mean, I take the same steps as my feet length. In this way, the breath blows very low and I need to rest after only lasting two hours.
Another thing to remember in this manner is that if you have a mind to rest then try and do not sit. You will walk in this manner and if you get upset after 5 minutes, then your sensation will become normal. Try as much as possible to rest as long as possible. Once you sit, you will get a lot of stress after getting up and you will be able to sit again.
My first trek was the Hemkund Sahib and the valley of Floro. I'm very delicate to body and I have never been hardworking. After that ten years ago, my friends and my friends were running away. Govind Ghat was also an add-on with an Englishman who was running very slowly since the beginning. We were thinking in our minds that these whites would get up. When the hanger arrives, they already have a hotel for us.
Because our escape speed did not last long while they kept walking with turtle. I never stop to relax in this speed, just wait for the photo to be taken and it is my comfort. It is also a useful use of time and believe you will not be far behind with your favored partner.
Even after this, if you want you to walk on the trek and if there is no problem then some preparation is also important. Especially if the track is of moderate or hard range.
Everybody is dreaming to walk in the snow, but when it comes to running in the snow then it is known how hard it is to walk in the snow. An ice is frozen and most of the sliding has to be taken care of, while a snow falls fresh. This snow is not so difficult. There is a snow fall fresh but on which you have not walked much earlier or instead of walking the path, you are walking straight and running. Such ice, where two feet are too soft and due to sunlight, become soft and keep your feet in it. Such ice is the most dangerous and hard-working. Tiredness in this ice is very high because you have to lift the feet very high to remove it from the ice.
So I was telling that even then I should make preparations. The main thing in those preparations is to increase the stemina. Some things to keep in mind while trekking -
1- Walking a few days before trekking.
The ability to walk can be according to your trek. The old manual method is a treadmill that means that without a motor, you will get a lot of work in it. Apart from this, cycling is the best option, especially for those who have trouble when descending. Start cycling fifteen days before and you will walk smoothly on the trek. Yes, one thing to keep in mind is that at the beginning, let's go short and play a bike and increase it to the middle of the day and maximize it. After this, the trekking time will start decreasing at the time of arrival, whatever exercises you are doing. Three days before going to trekking, do not practice too much fatigue.
2- For the trekking of the middle or upper class, you should leave smoking and alcohol, the better. Apart from this, alcohol should not be taken completely above 2000 meters.
3- The stick of the best company should be kept together. It is helpful in many cases, it is not the only work to support. Depth can be seen in the snow, etc. In order to avoid slipping at the time of landing, it can be given its weight by placing it first and many more do it. Like grabbing your partner, you can use it and you can use it even when an animal comes in front of you.
4- Keep drinking water on trekking, keep in mind that water should not be mixed together. It is better to drink water by sip sap because the body becomes hot and often the temperature of the water in the pond is cold. Taffy must be kept with you, because if the water is low then you can run the work after eating toffee for some time. Tough sucks do not tear the throat completely because there are many trek where there is water problem. Drinking electrically by pouring the packet into water, there are many advantages and it does not have much weight or money. If there are too many flavors in this powder, then keep drinking it in your water bottle and drink it and you will not feel the lack of water and also energy will be available. This Idea is better than rolling bottle of packeted juice or mango etc.
5- You should keep your luggage at ease. Going to trekking means the absolute freedom from fashion. You get more weight in this round, even if you are a personal porter with that person, it is also a person, and mule is also an animal. None of these machines is available on which you can try an unlimited trial.
So this was going to wait for trekking things and any suggestions or suggestions about preparing it.