After roaring and wild Athirapally waterfall, my next destination was Fort Kochi. Its small water bound region towards south-west of mainland Kochi (Cochin) facing Arabian sea. Fort Kochi is now kind of laid-back destination away from city.
Fort Kochi as a mute witness to the European colonial struggle in the subcontinent, has great historical significance. A mix of old houses built by the Portuguese, Dutch and British during colonial periods can be still seen here.
I was there only for one day and trust me one day is not good enough to experience the laid-back destination like Fort Kochi. But I can certainly talk about my one day experience over there, the places to see, eat and things to do.
1) Chinese Fishing Net
Think Fort Kochi and the first image that comes to mind is Chinese fishing net. Not because its just fishing net but the way its used is worth a watch. Fish catching technique using these nets are fading away, the cost of having these nets, maintaining it and number of persons (6-7) required to operate is the reason. In India you can see these in operations only at Fort Kochi and Kollam. The nets are mounted on huge wooden beams and fishing is done by lowering the nets into the water and then gently pulling them up.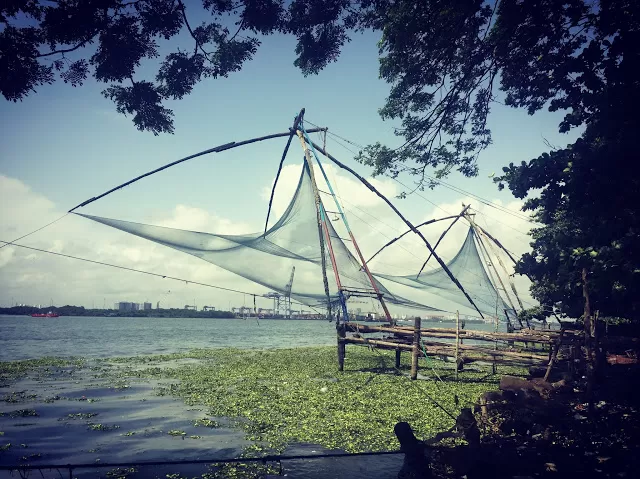 2) St Francis Church
First European church to be built in India within the oldest European settlement of Fort Kochi. Its built by the Portuguese in 1503 as a Catholic church. In 1663 when it comes under the control of the Dutch who reconditioned and converted it into a Protestant church. British took control over it in 1795.
Vasco da Gama was once buried in this church in 1524 until his remains were removed and taken to Portugal in 1538.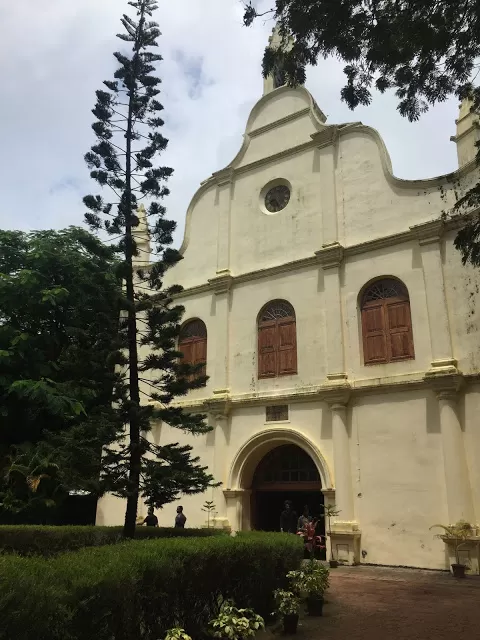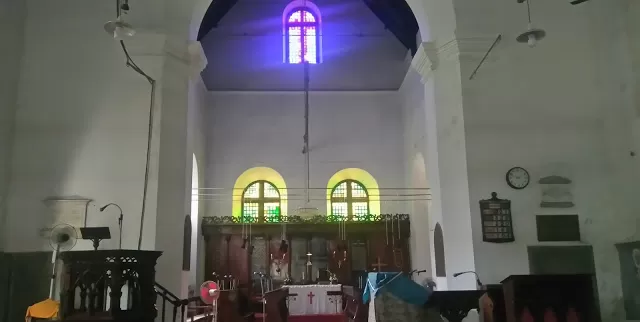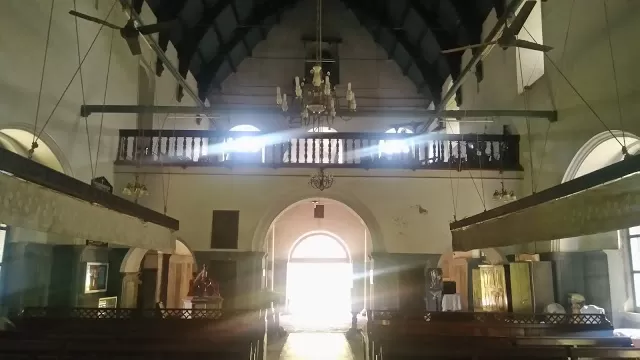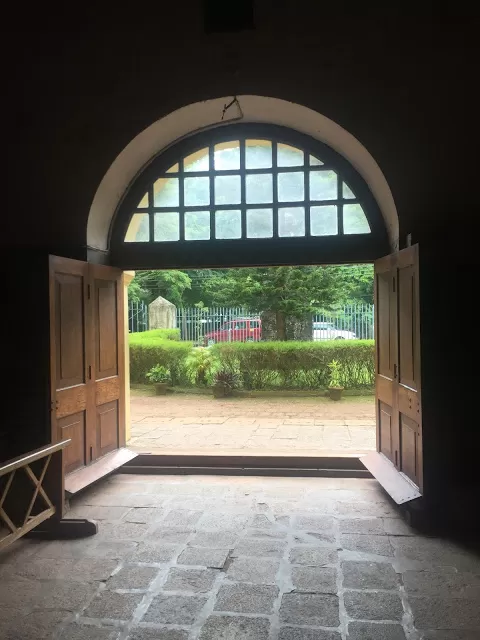 3) The Mattancherry Palace
The palace is a quadrangular structure built in Nalukettu style, the traditional Kerala style of architecture, with a courtyard in the middle. This palace is under control of ASI and its archeological museum is housed here. It has portrait gallery of the Cochin Rajas and notable for some of the best mythological murals in India, which are in the best traditions of Hindu temple art.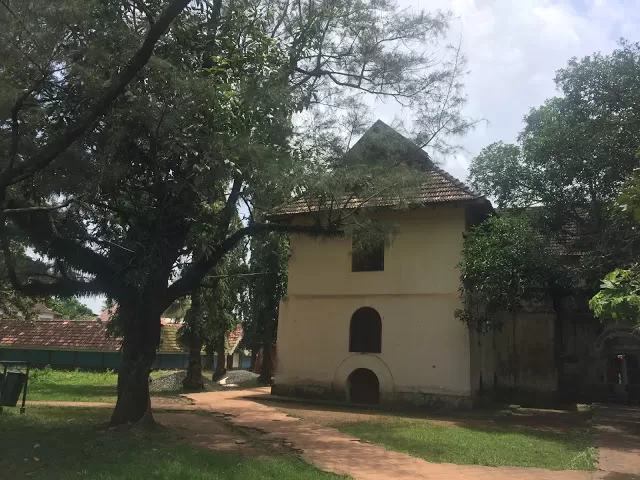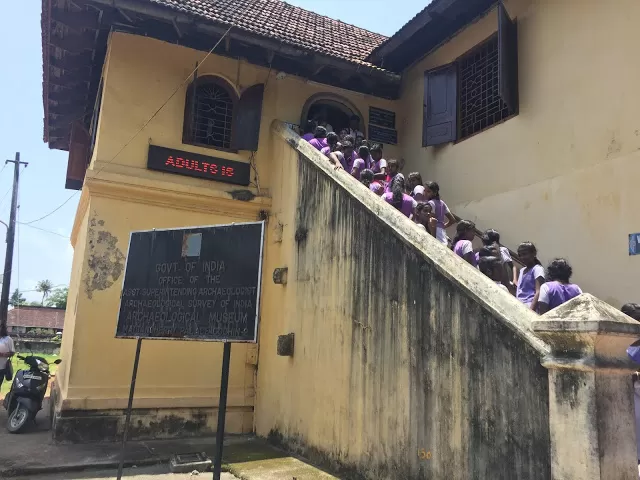 It was built and gifted by the Portuguese as a present to the king of Cochin around 1555. The Dutch carried out some extensions and renovations in the palace in 1663, and thereafter it was popularly called Dutch Palace. The king of Kerala also made more improvements to it.
4) Jew Town and Synagogue
Paradesi Synagogue is the oldest synagogue and located in the quarter of Old Kochi known as Jew Town.The synagogue was built in 1568 by descendants of Spanish, Dutch and other European jews. It was served as a functioning synagogue throughout the centuries and preserves a unique records of of Jewish presence in India.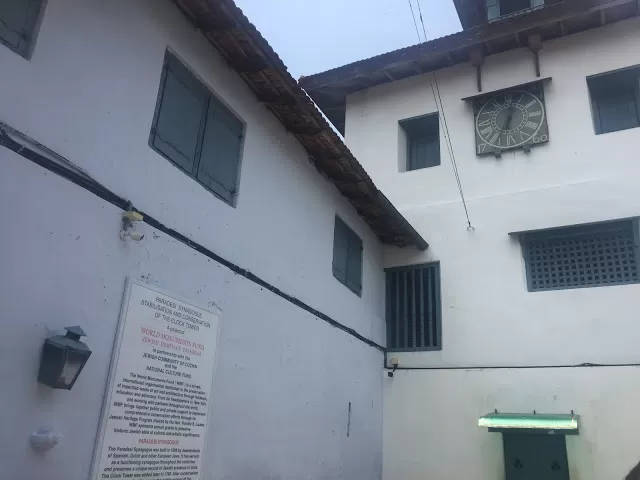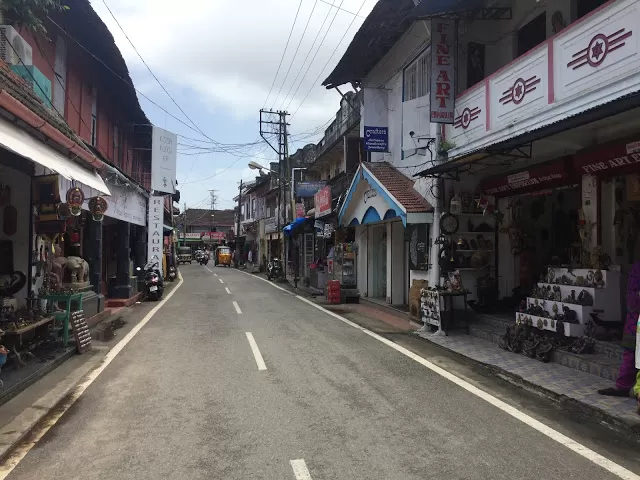 5) Shopping
This place is shopper's paradise. Small shops to big art galleries, masks, antique items, cotton items, spices. The best place is around Jew town.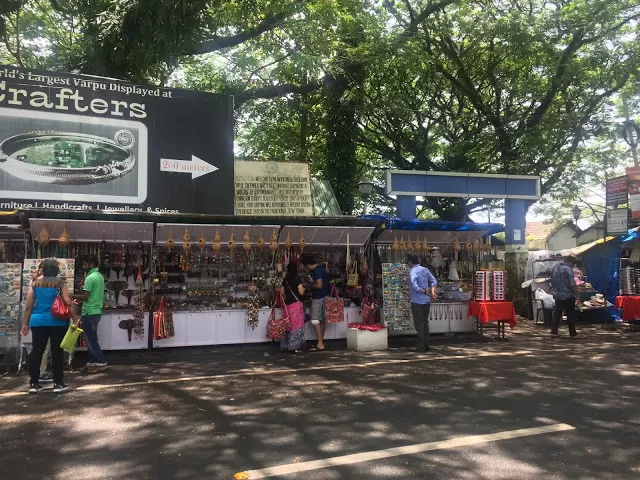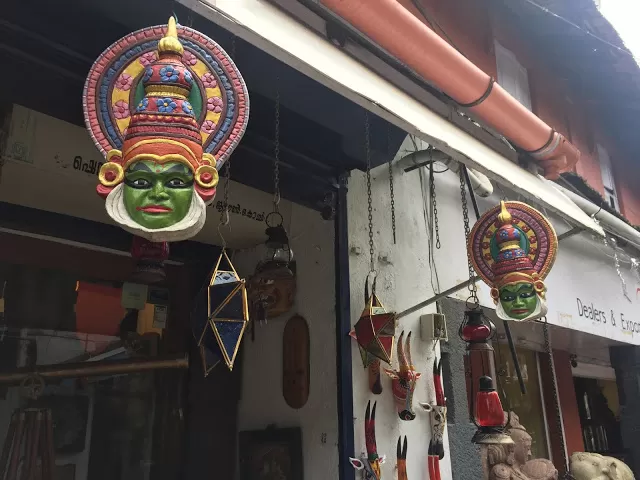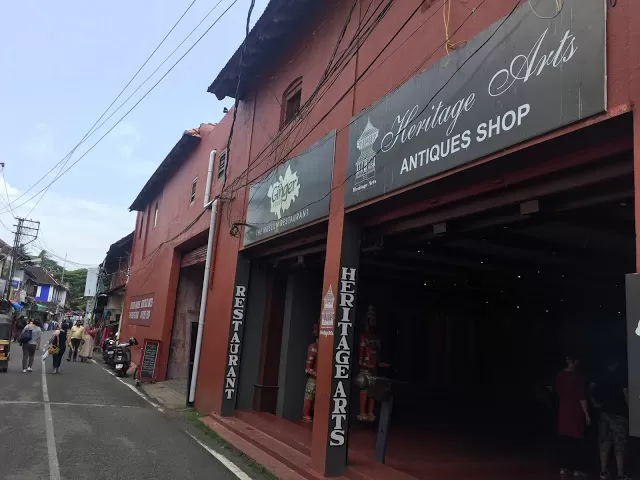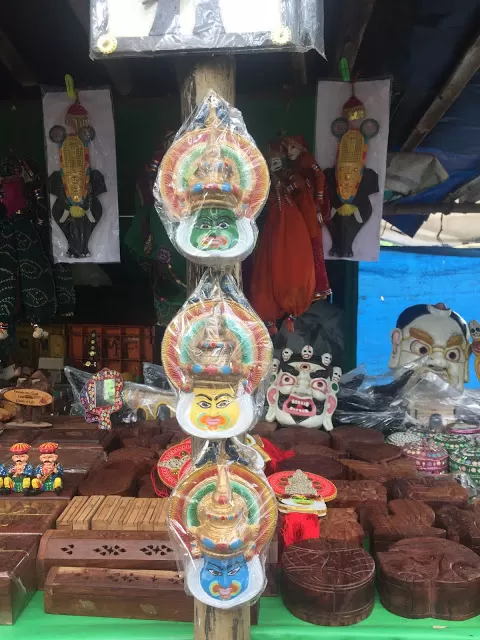 6) Eat
No travel experience can be completed without food. Kerala is famous for its food but in Fort Kochi you can not only find authentic Kerala food but thanks for mixed culture over here you can get many culinary experience and variety of foods.
Seafood, seafood and seafood. at Fort Kochi beach, you can find many small shacks and fish stalls. The concept is very clear "You buy fresh, We cook fresh"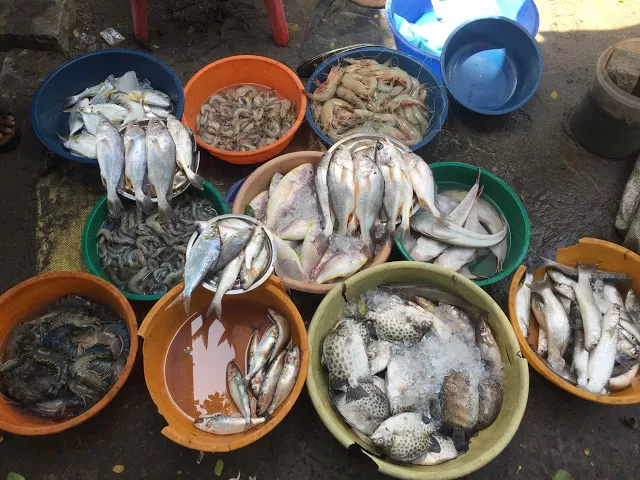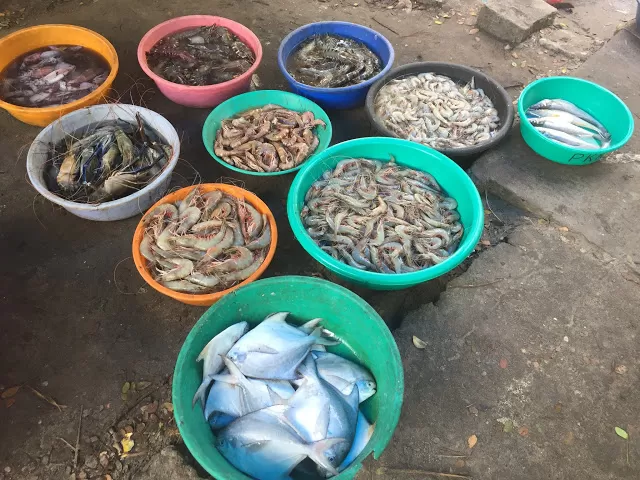 I preferred one of the oldest hotel at Kochi. Seagull Restaurant. Great place with chilled beer, fresh seafood and you can enjoy the salty sea breeze with the view.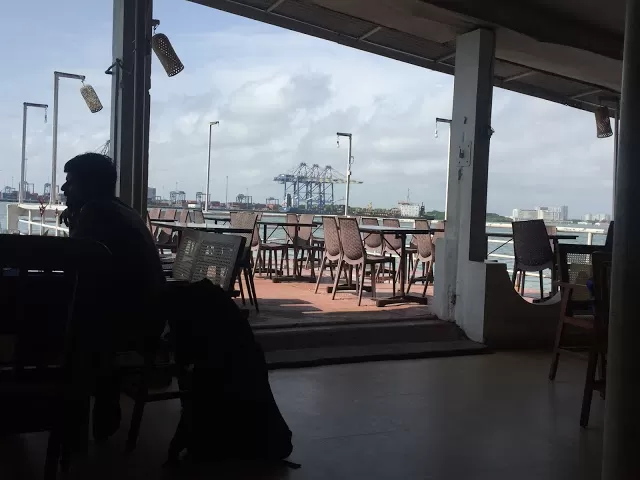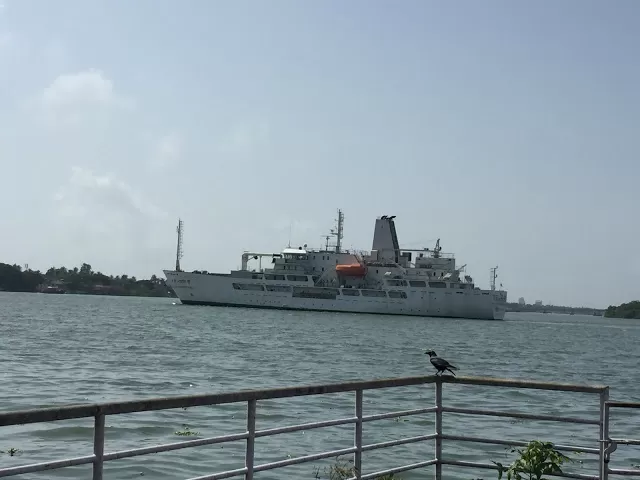 7) And?? As I said I was there for just one day and not possible to cover all places. There are many Art Galleries, Cafe, Church, You can see live Kathakali dance at Kathakali centers there, dont miss the fun of Ferry ride. So one day is not enough, plan for atleast 2-3 days and enjoy the relaxed Fort Kochi.