Kerala has been ranked one of the best tourist destinations in India. I recently visited Kerala and now I am sure why Kerala is called God's own country. Kerala is serenely beautiful. Our first destination in Kerala was Cochin which is also called Kochi. Cochin is a major port on the Arabian Sea,and is one of the largest ports in India.Kochi is a place where you can find perfect amalgamation of different cultures, from Portuguese to Jews and Chinese.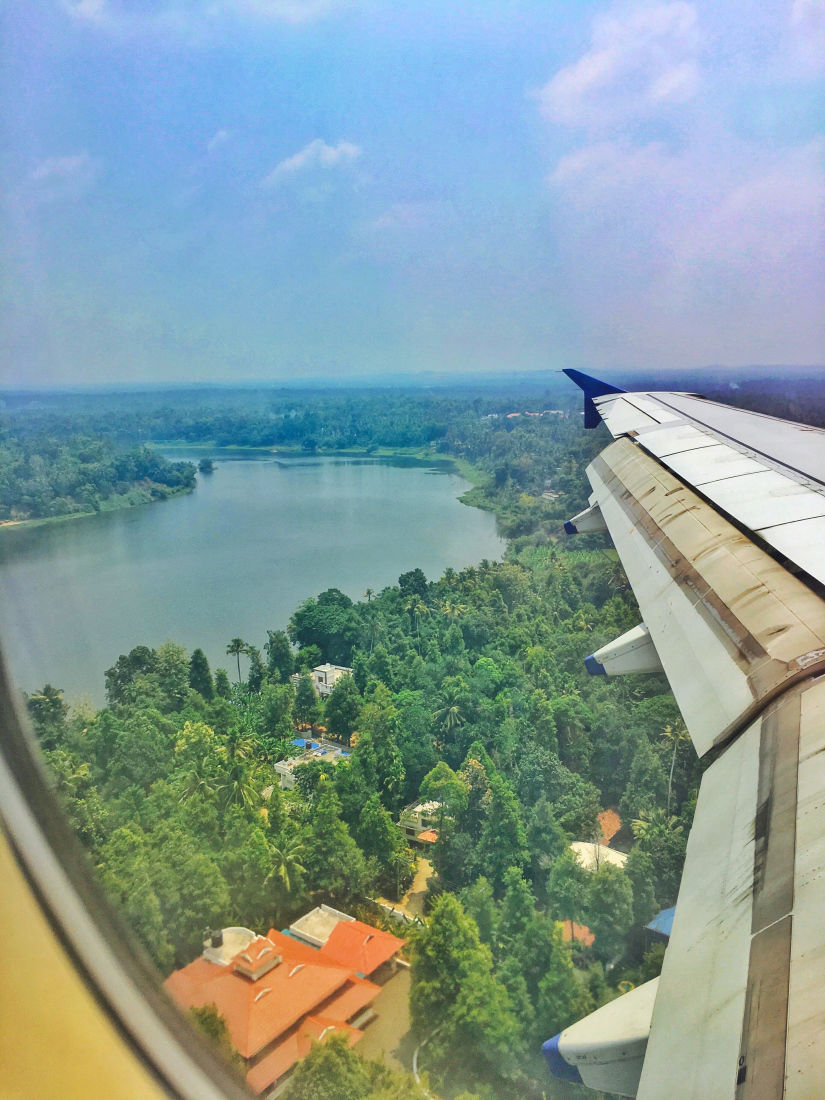 Reaching Kochi : Kerala has 4 international airports which clearly proves how popular is Kerala among international tourists. The airport nearest to Kochi is the Cochin International Airport.
Staying in Kochi : The best place to stay in Cochin is the Fort Kochi area as all the major sightseeing places are located in the Fort Kochi Area. A number of hotels and homestays are present in Fort Kochi and multiple stay options are available near the beach. Another popular area to stay is the Marine Drive.
Sightseeing in Kochi :
Kochi has the charm of an old city and has architectural marvels inspired by Jew and Portuguese. If you are in Kochi for a day then some of the places you must visit are :
1) Santa Cruz Basilica : Santa Cruz Basilica is one of the eight Basilicas in India and has a history which dates back to the arrival of Portuguese in 1500. The church is more than 500 years old and has an old charm which leaves an impression on the visitors.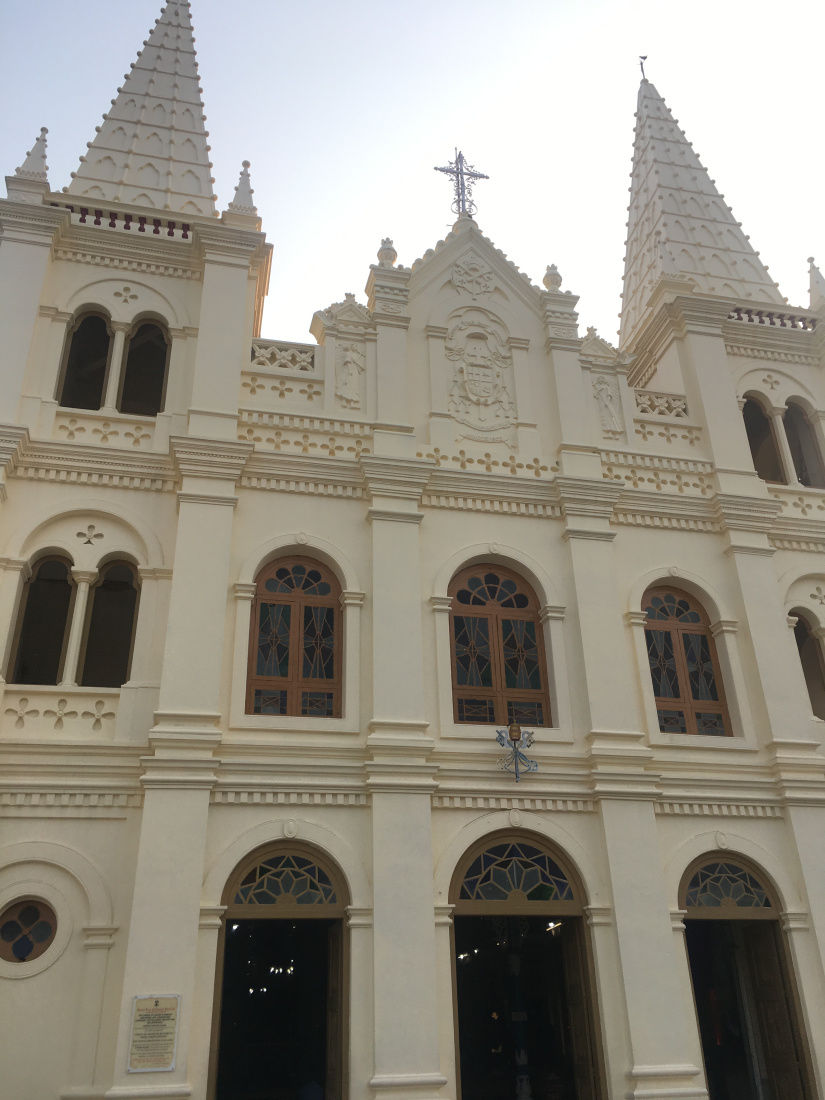 2) St.Francis CSI Church : The architecture and design of this church is known for its Dutch and Portuguese influence. This church has an important place in history as the famous explorer Vasco-da-Gama was originally buried here.
3) Mattancherry : Mattancherry is a popular tourist area in Fort Kochi. It has a synagogue which is India's oldest functioning synagogue. Jew Town is another tourist attraction of Mattancherry which is a good place to shop for spices or simply walk down the streets and window shop for arts and handicrafts. Mattancherry Palace Museum which hosts different weapons such as swords, spears is another popular attraction.
4) Fort Kochi Beach : Fort Kochi Beach is a beautiful beach located on the western coast of India. It is popularly known as the 'Queen of Arabian Sea'. One can simply stroll along the beach and enjoy the tranquility of the sea and watch the sun paint the sky orange as it sets, or you can enjoy an early morning walk along the beach and watch the fishermen catch fishes in their fishing nets.
5) Chinese Fishing Net : The most famous attraction in Cochin are definitely the Chinese Fishing Nets. The fishermen use a giant net which they submerge in the sea and use a strong rope to pull the net. The coolest part is you can also try your hands at fishing by paying the fishermen a nominal amount. The fishermen work really hard and are highly energetic, they work in teams and each team chants a song while fishing. The entire process feels like a sport. When in Cochin you must definitely go and watch the giant Chinese Fishing Nets.
6) Kerala Kathakali Centre : This centre is an authentic Kathakali centre where the artists perform every evening for 365 days. As a child I have seen a lot of pictures of Kathakali in our social studies book. Those painted faces have always fascinated me, but watching a live show was altogether a different thrilling experience. Before the actual show starts they do a demonstration for the audiences explaining the different mudras involved in the dance. One surprising thing about Kathakali is that the paints which they use to color their faces are all naturally derived, for instance the yellow one is obtained from Haldi, and each color has its own significance. Kathakali is a dance form in which the artists narrate a story using facial expressions. In the demonstration they explain each expression. Our show was an episode from Mahabharata, the main characters were Lord Krishna, Draupadi and Duryodhan and Bheem. It revolved around the scene from Mahabharata where Draupadi goes and complains to Lord Krishna about Duryodhan and how Bheem killed Duryodhan. It was truly amazing how even without speaking a single word the artists were able to narrate the entire story just by using their face. The show is 2 hours long but definitely worth every second.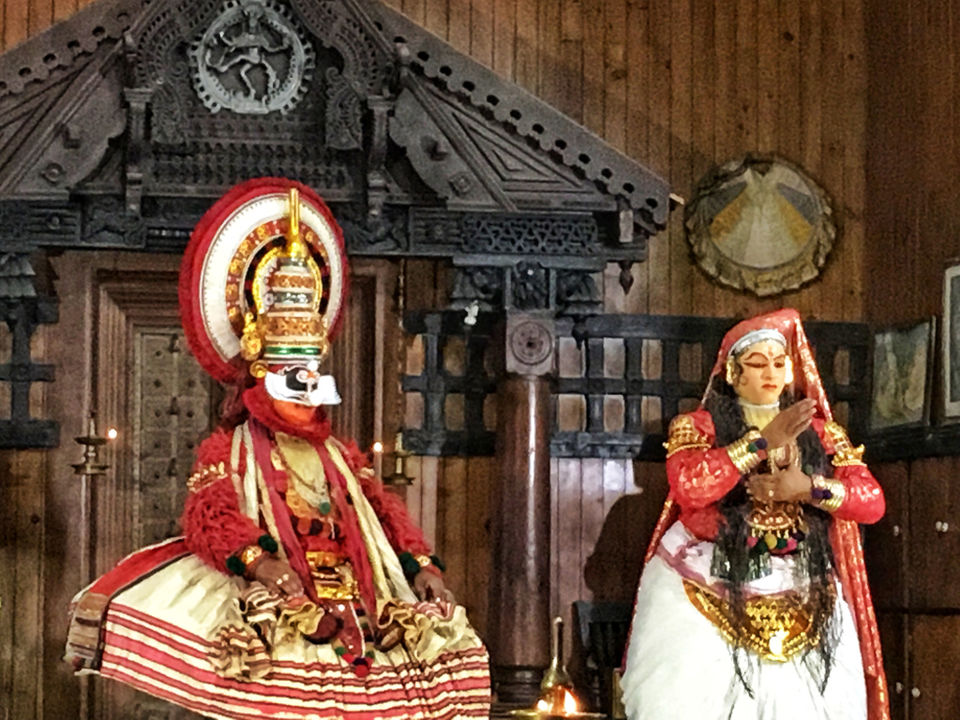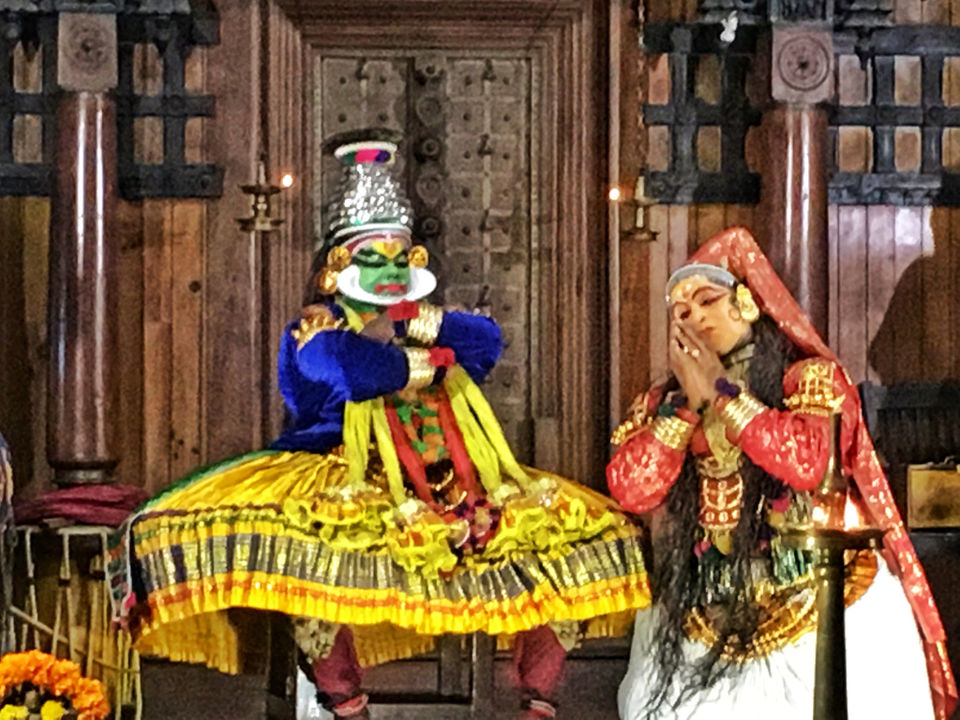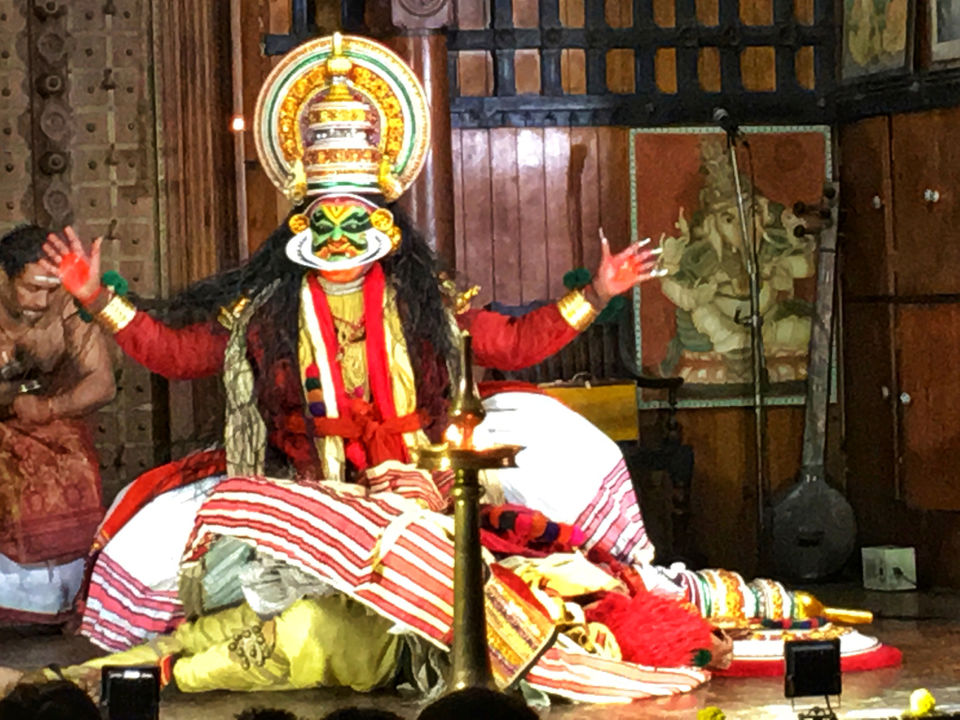 Eating in Kochi :
Kochi is famous for its Street Wall Art and for its cafes. There are a string of cafes and restaurants near the beach which serve tasty Italian food. But since Cochin is a port city it is a paradise for sea-food lovers, the famous restaurants for trying authentic Kerala sea food are Malabar Junction and Oceanos Restaurant.
Shopping in Kochi :
Spices is something which is definitely there in every shopper's list in Kerala. Apart from that you can find a lot of Boho inspired or beach inspired clothing options in Kochi.
Best place to shop for Boho clothing.The cafes in Kochi serve a wide range of cuisines-Italian, Portuguese and Chinese.
Getting around Kochi :
You can choose to hire a private cab or auto. But the best way to enjoy the old charm of the city is getting around on a Bicycle. There are a plenty of Bicycle rental shops in Kochi where you can hire cycles on hourly basis and roam about the entire city, visits cafes and enjoy the city in a wanderer style.
The most fascinating fact about Kerala is that it is the only Indian state to have achieved 100% literacy rate and you can actually feel that when you interact with the locals. From my personal experience I can say that the people of Kerala are so honest and friendly. One incident I'll never forget in my life is how carelessly I had left my phone in a tea-stall outside the Kathakali centre, but the owner of the tea-stall was a gem of a person and made an effort to go and find my driver from the parking area and returned the phone to me. His honesty will always remain etched in my memory. Besides natural beauty the people of Kerala make Kerala a beautiful place.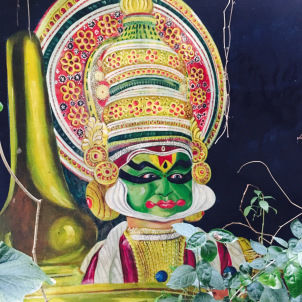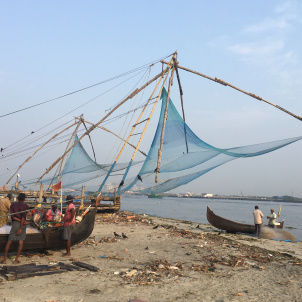 I started my Kerala trip from Kochi and loved the Kathakali show and the Chinese fishing nets and the choirs of Santa Cruz Basilica. All these experiences make Kochi a must visit place in Kerala. This is my first Blog from the Kerala Series. Stay Tuned for more.
To follow more such exciting travel journeys check out my travel blog