In our childhood, we have heard for so many times a hindi proverb 'Kabhi naav gadi par, kabhi gadi naav par'. Basically the underlying concept is that each one has its own time and tide to showcase their prowess. The literal meaning that the proverb gives goes the boat which could sail on the seas carrying land vehicles on it, however, the same boat when it has to travel through the land, it has to be carried on the land vehicle. Although we have seen so many times the vehicle carrying the rafts, its was our first time to be on a boat with so many vehicles.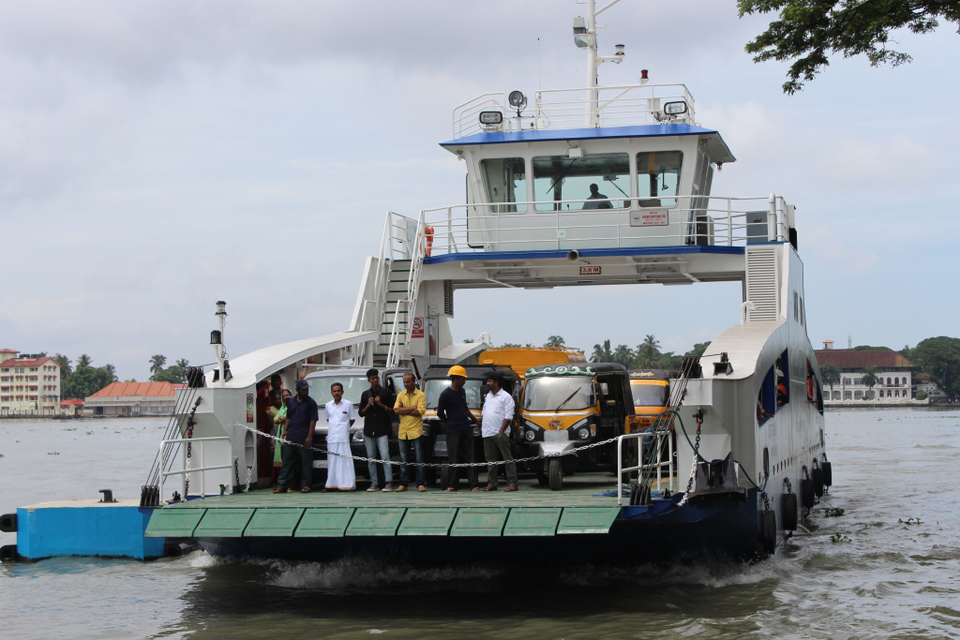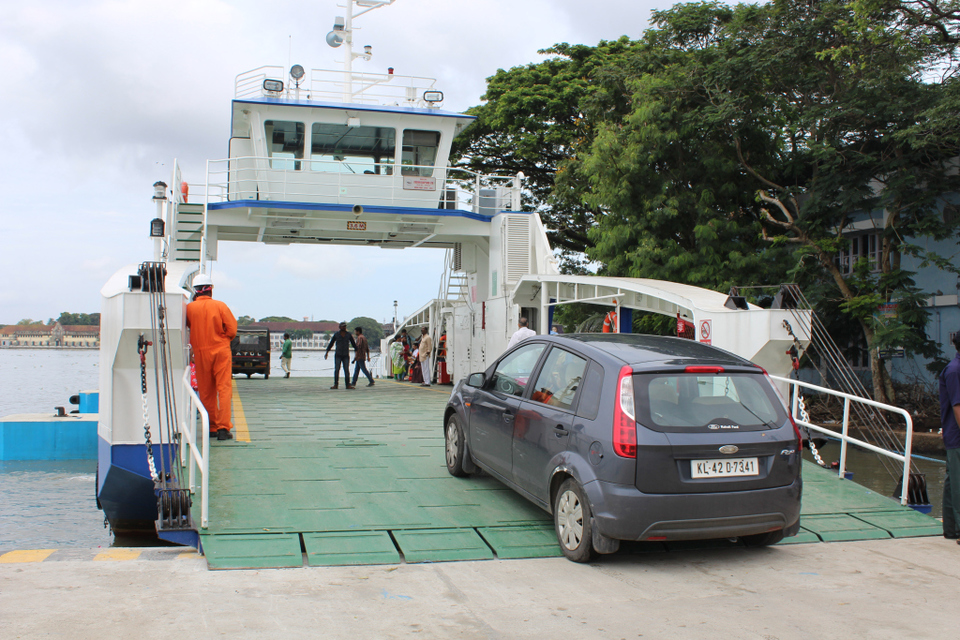 Erstwhile known as Cochin, the Ernakulam District of Kerala has a main land known as Ernakulam and a group of islands. One of them is known as Fort Kochi. It has its root deep in the history. Kochi was a fishing village in the Kingdom of Kochi in the pre-colonial Kerala. The territory which was later known as Fort Kochi was granted to the Portuguese in 1503 by the then king of Kochi, after the forces of Afonso de Albuquerque helped him fight the forces of Saamoothiri of Kozhikode.
Reaching Fort Kochi from the main land is easier, shorter and cheaper via a kind of diesel powered boat shown in picture. It was hot and humid noon when we reached Kochi. We took a cab from Kochi airport and started our journey. Our destination was Fort Garden Residency at Cherunat House, K.L. Bernard Master Road, Fort Kochi which was a distance of around 37 km. Kochi is one among the biggest and busiest sea port and a big business hub of India. This seaport was formed naturally due to the flooding of the Periyar River in 1341 AD and at present it is the largest container transshipment facility in India.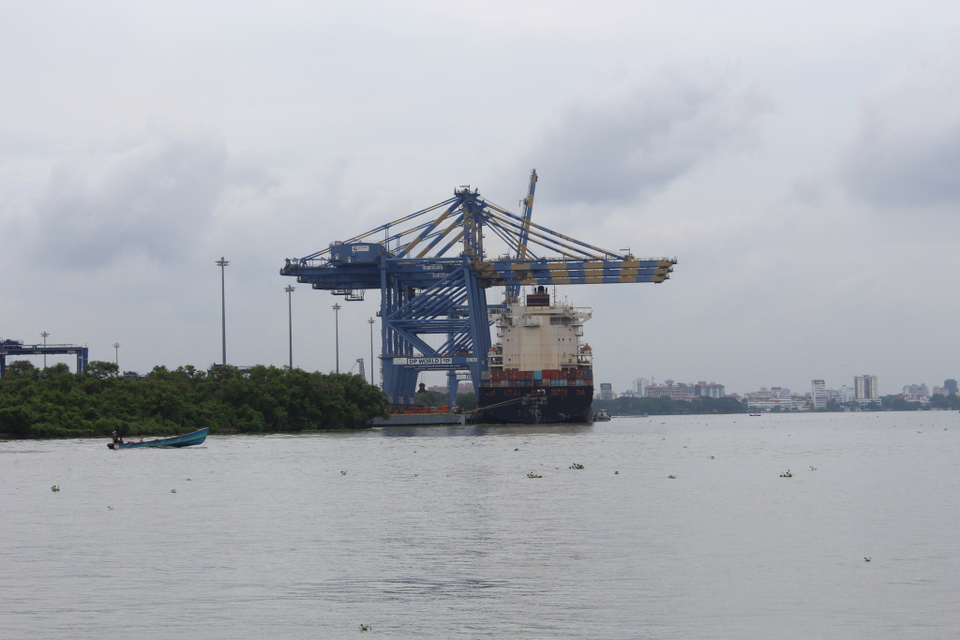 Like Mumbai, Kochi too has Marine Drive. In the evening, we planned a visit there. Ferry is the cheapest mode of conveyance for getting from Fort Kochi to Ernakulam. In-fact, I was so surprised when enquired about the fare, that I confirmed it once again with someone else too. It was mere Rs. 4/- per person. Marine Drive in Kochi is a street on the side of back-waters. The main attraction is a narrow promenade along the backwaters. Many eating joints, sitting areas, cafes make this place really happening. People of every age group, specially youths flock this place. Marine drive becomes more beautiful and attractive after sunset when it is completely lit with colourful lights. You can sit on the benches on the side of backwaters have delicious fast food and enjoy boating too.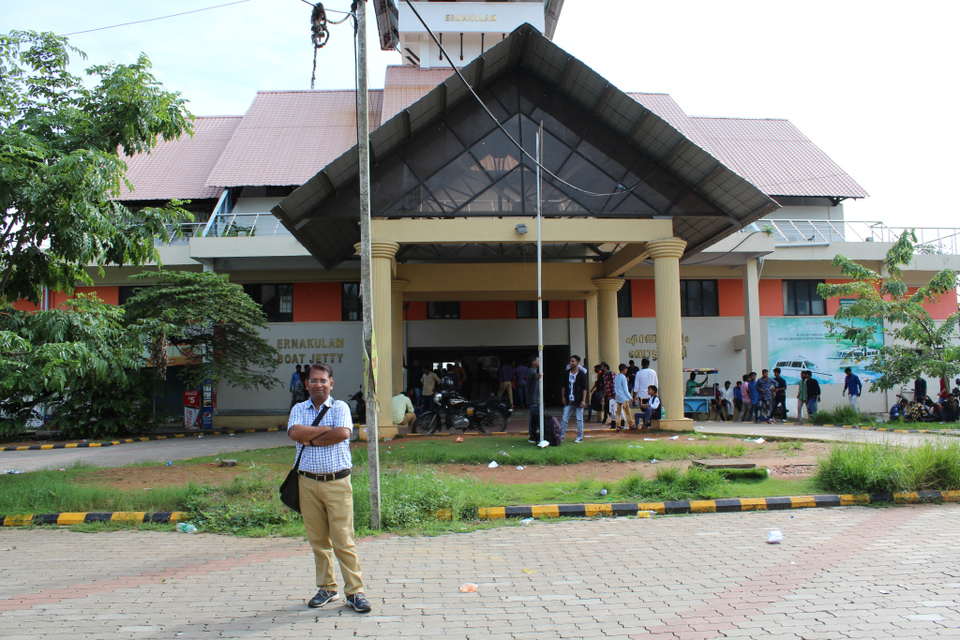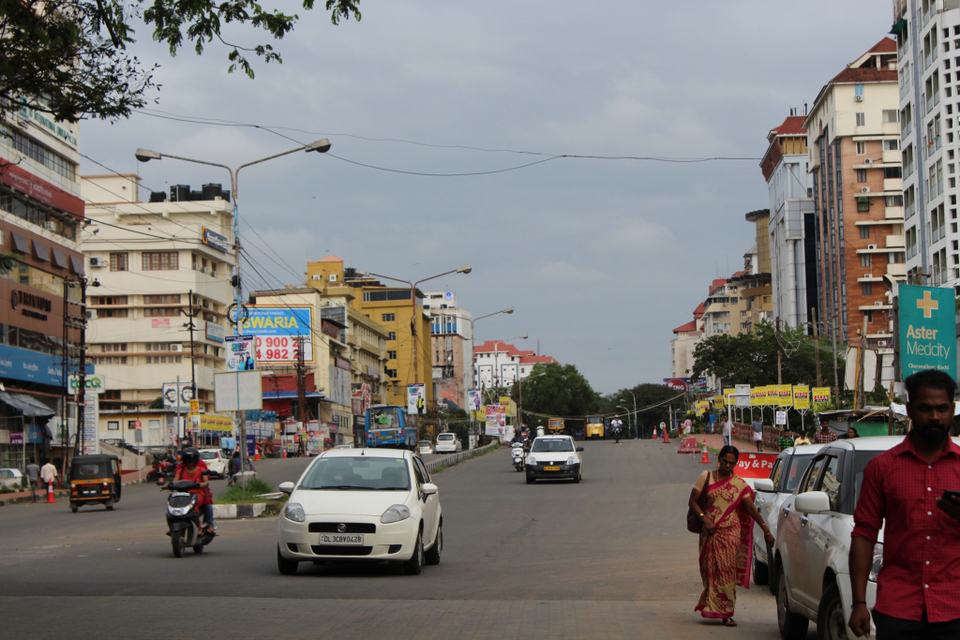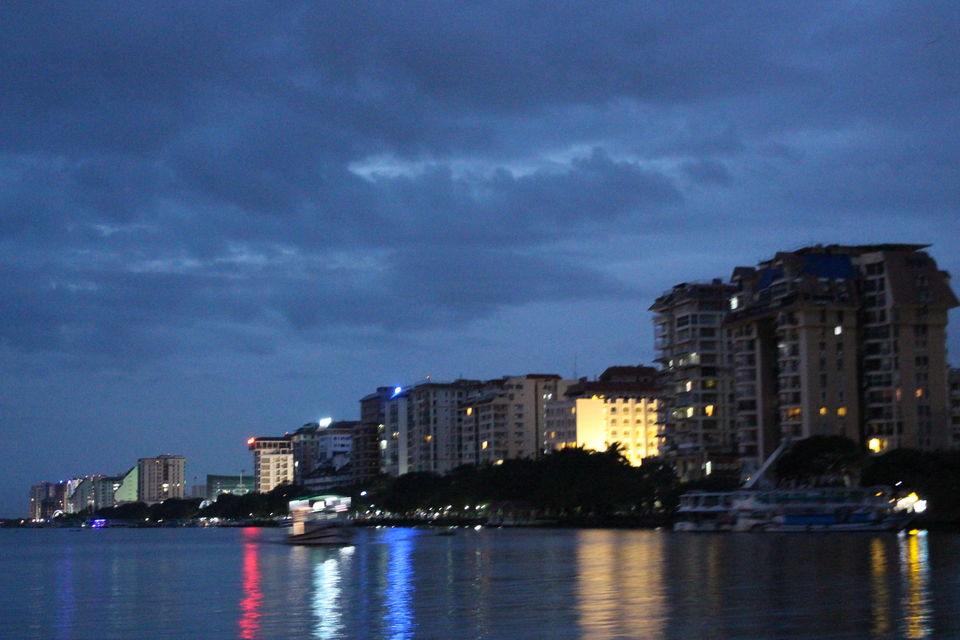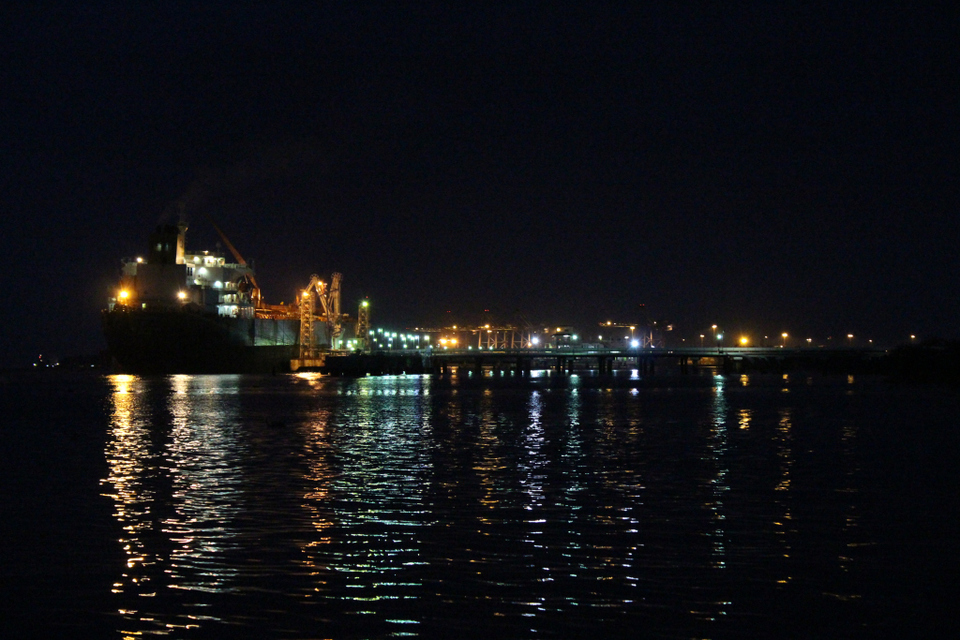 Kerala is also famous for its Ayurvedic wellness centers those offer Ayurvedic treatments for various ailments. In Fort Kochi there are few such centers too. We also took very relaxing and soothing massage. It was done by well trained professionals using various aromatic oils and herbs.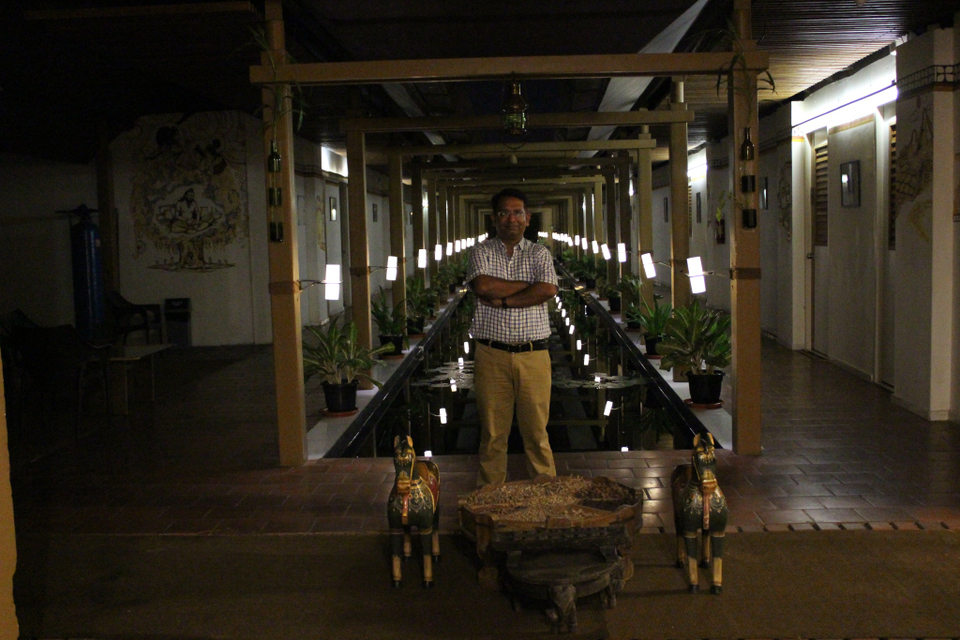 Fort Kochi has some very historical buildings. We started our next day by visiting The Santa Cruz Cathedral Basilica. It is one of the eight Basilicas in Kerala. Considered as one of the heritage edifices of Kerala, this church is one of the finest and most impressive churches in India and visited by tourists the whole year round.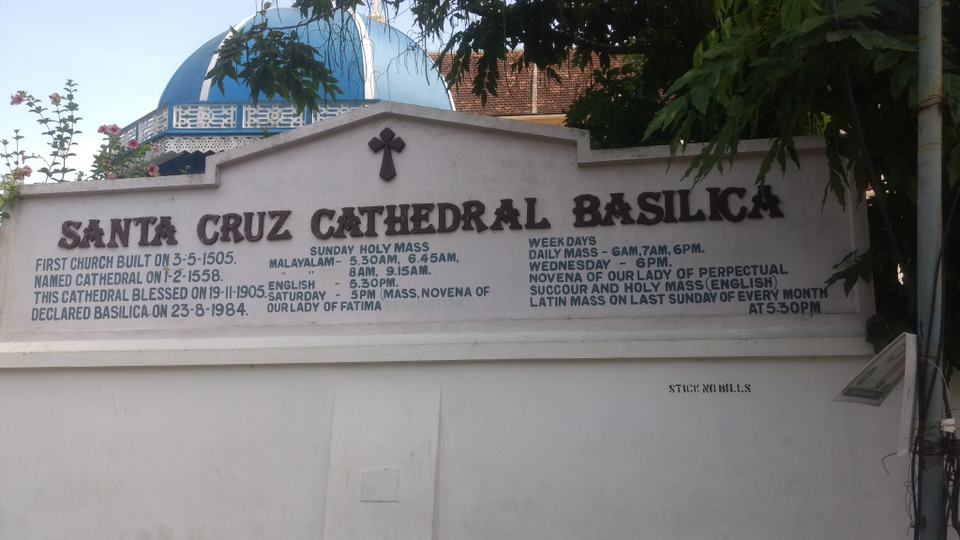 The basilica serves as the Cathedral church of the Diocese of Cochin. It was built originally by the Portuguese and elevated to a Cathedral by Pope Paul IV in 1558. It was spared by the Dutch conquerors who destroyed many Catholic buildings. Later the British demolished the structure and João Gomes Ferreira commissioned a new building in 1887. Consecrated in 1905, Santa Cruz was proclaimed a Basilica by Pope John Paul II in 1984.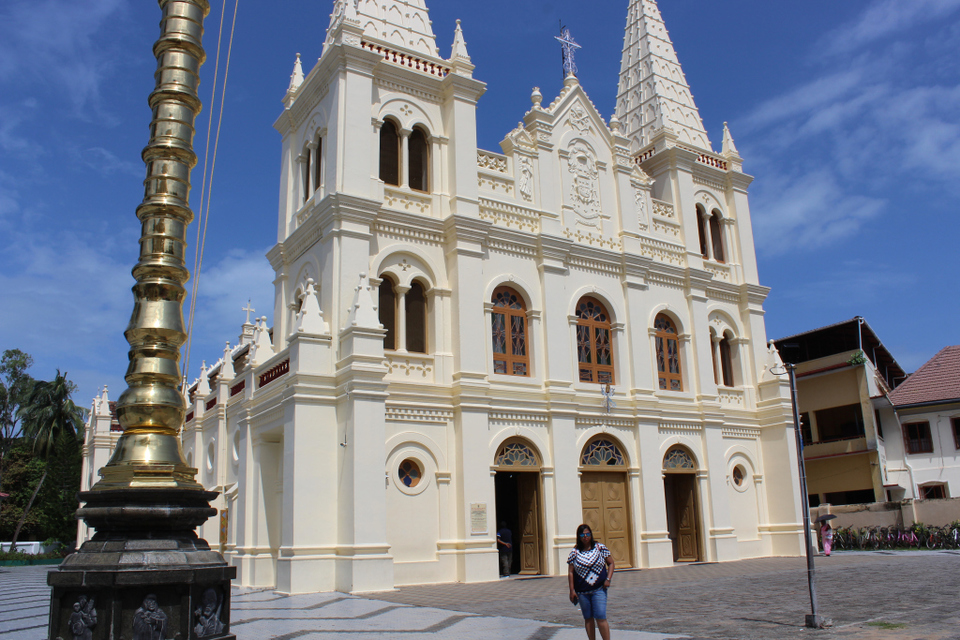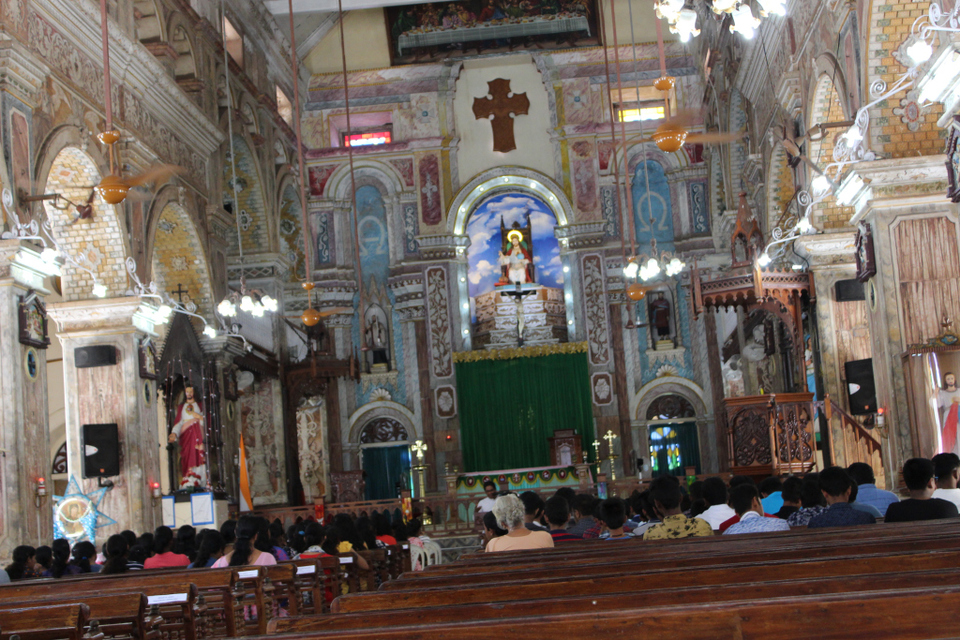 Fort Garden Residency, where we were staying is at a walking distance from many such monuments and the beach. Having explored the Cathedral Basilica we headed for the famous 'Chinese Fishing Nets'. Chinese fishing nets are fishing nets that are fixed land installations for fishing. Each structure is at least 10 m high and comprises a cantilever with an outstretched net suspended over the sea and large stones suspended from ropes as counterweights at the other end. In India they are mostly found in the Indian cities of Kochi and Kollam, where they have become a tourist attraction. This way of fishing is unusual in India and almost unique to the area. These are known as so because it was introduced by one of the first visitors to the Malabar Coast, the traders from the court of Kublai Khan, Chinese explorers Zheng He, who landed there in the 14th century. Since then these 'Chinese Fishing Nets' are being used in their original shape and with the same technique.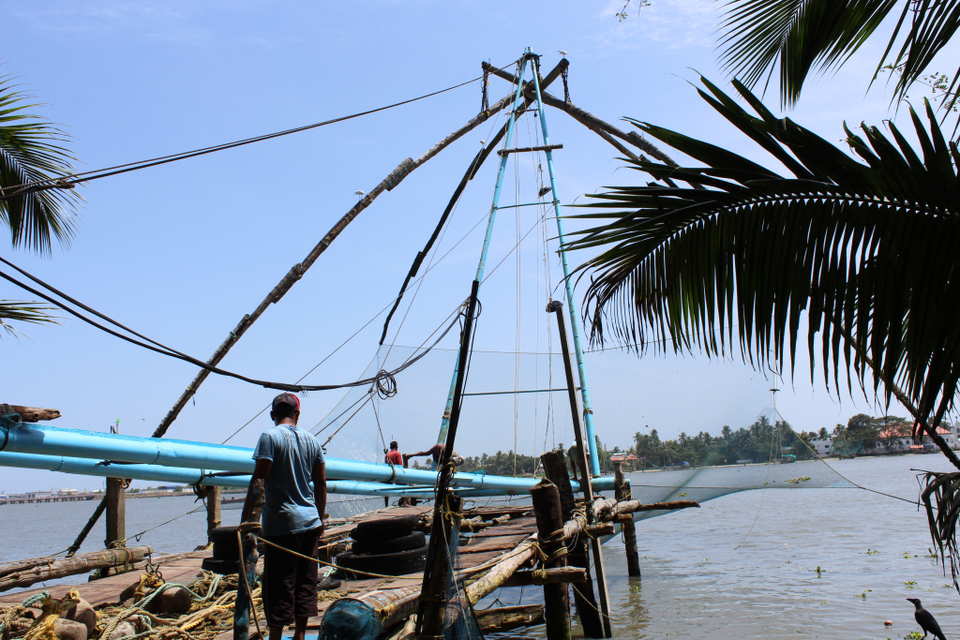 From there we headed for the nearby beach and enjoyed some good time there by clicking many pictures. To our little disappointment, the beach wasn't like those sandy beaches of Goa or even as Kovlam.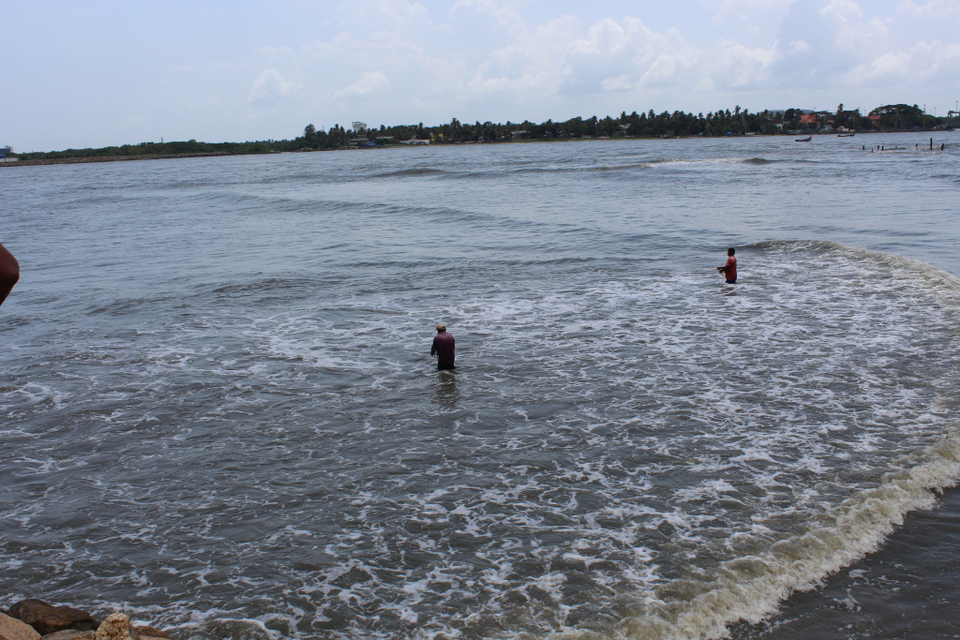 At a small distance from the beach, there situated 'The Francis Church, Cochin', originally built in 1503, is one of the oldest European churches in India and has great historical significance as a mute witness to the European colonial struggle in the subcontinent. The Portuguese explorer Vasco da Gama died in Kochi, on the Christmas Eve in 1524 when he was on his third visit to India. His body was originally buried in this church, but after fourteen years his remains were removed to Lisbon by his son.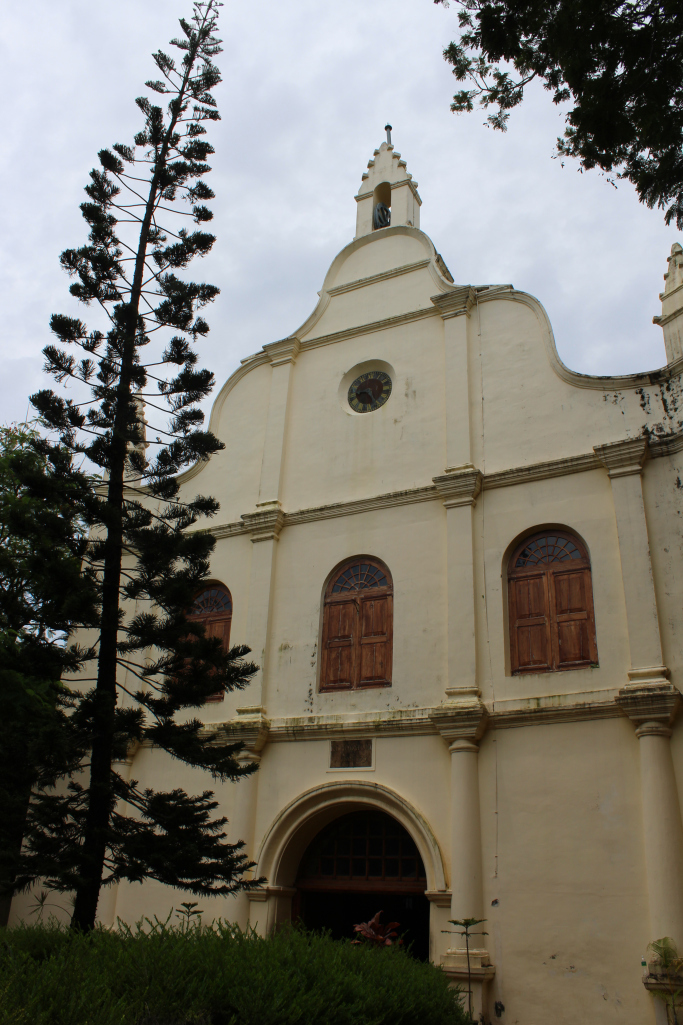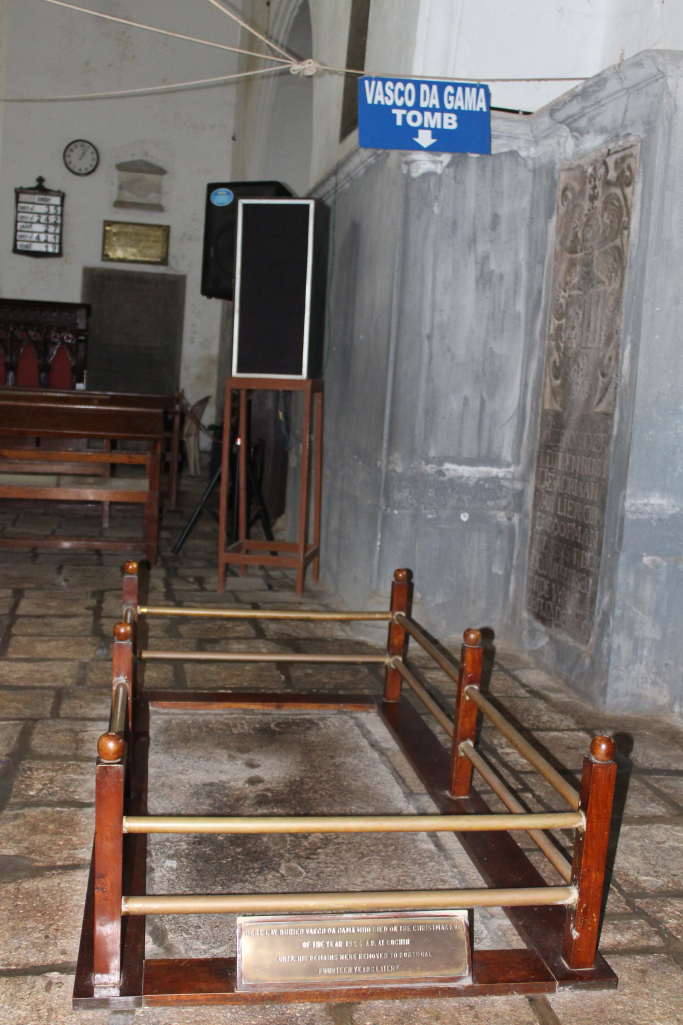 Fort Kochi gives you a feel of those old days. It still have some very beautifully preserved old buildings of colonial era, trees which might be 100-150 years old and deserted roads.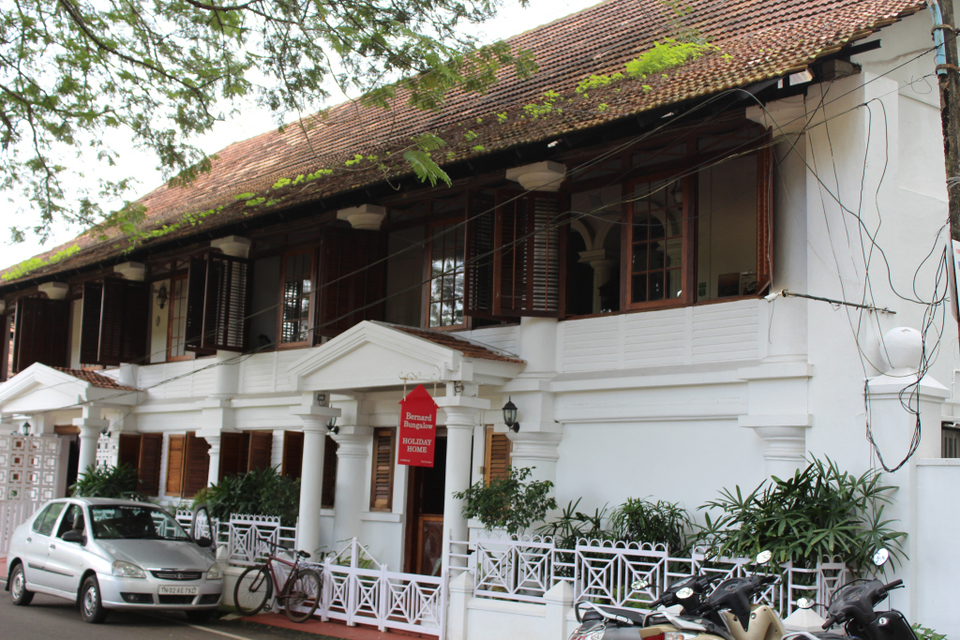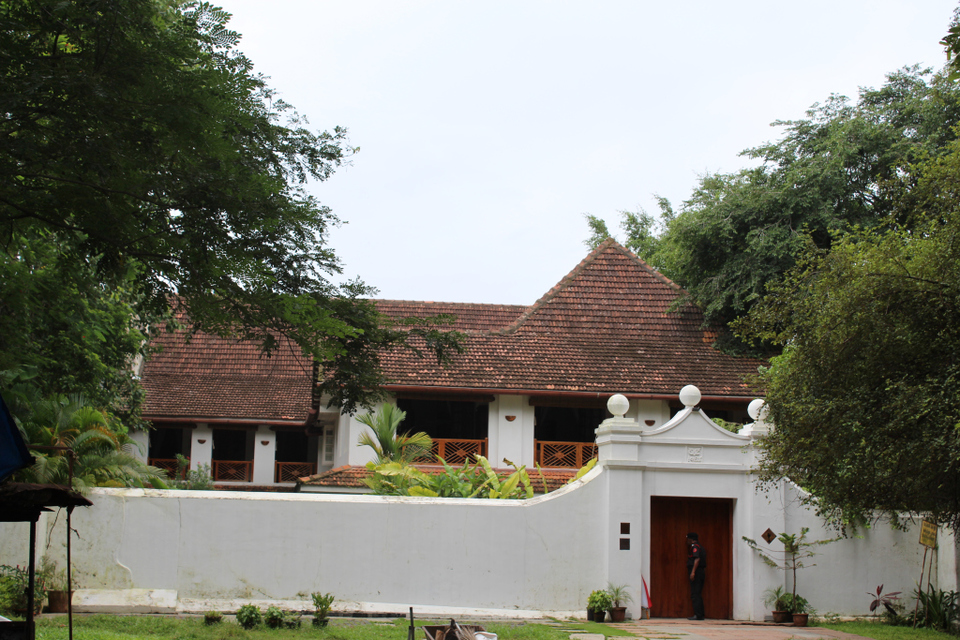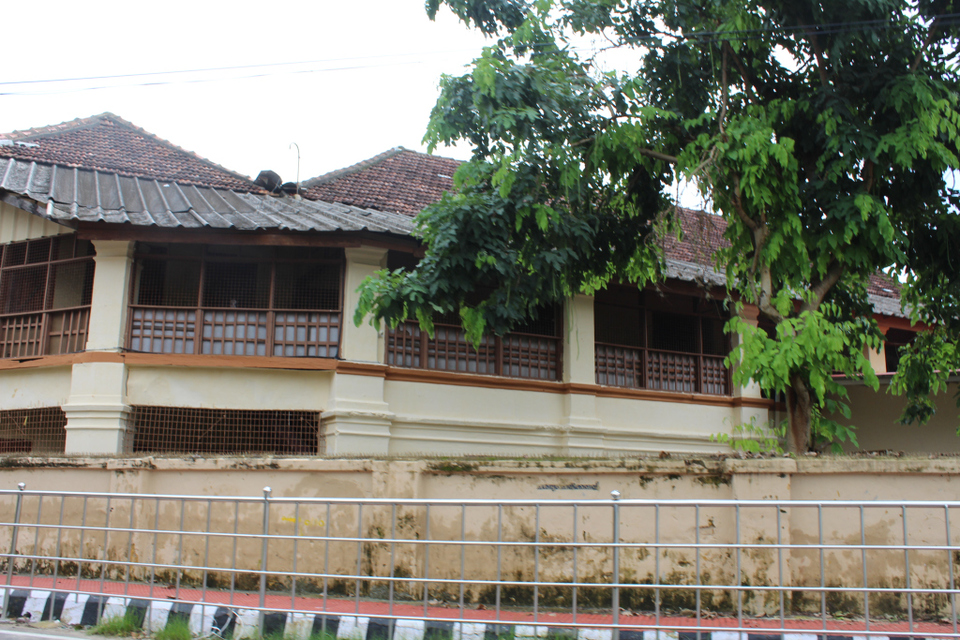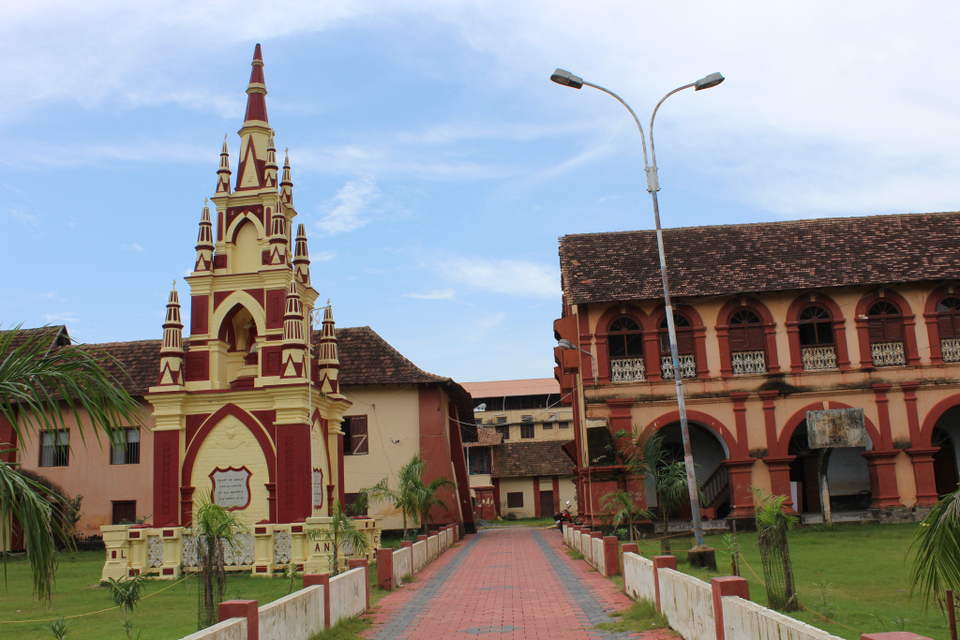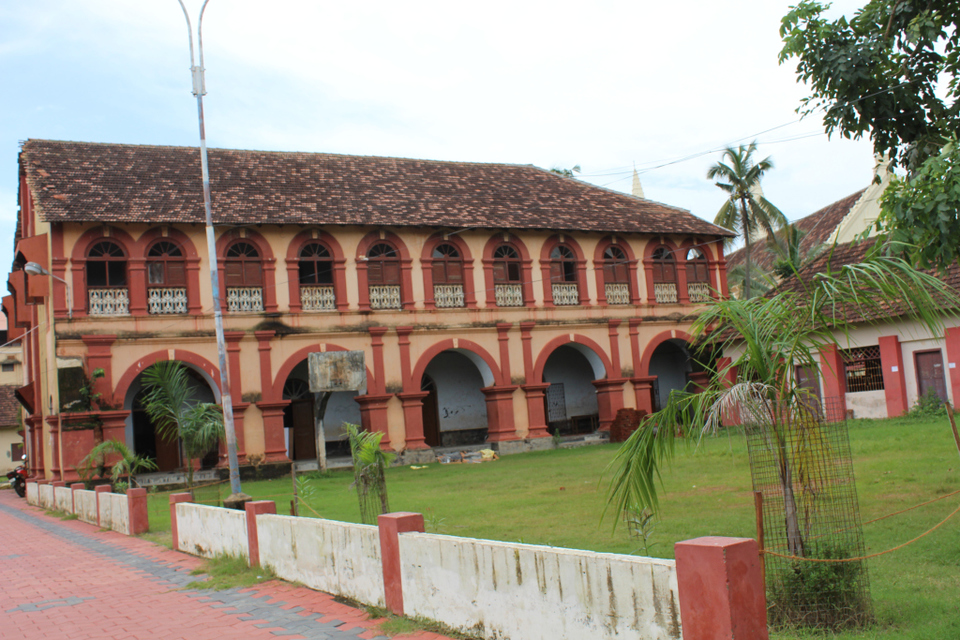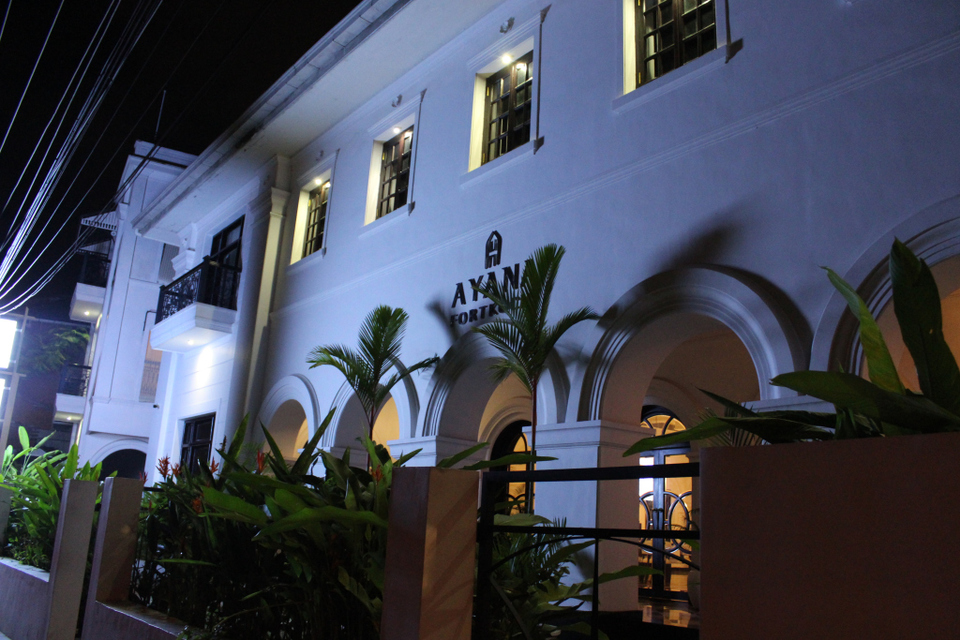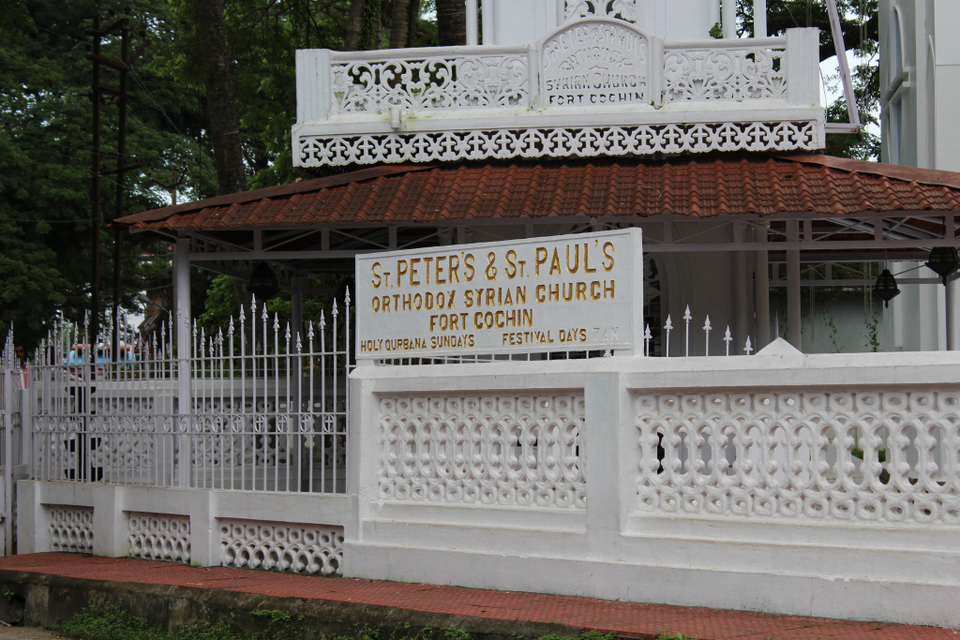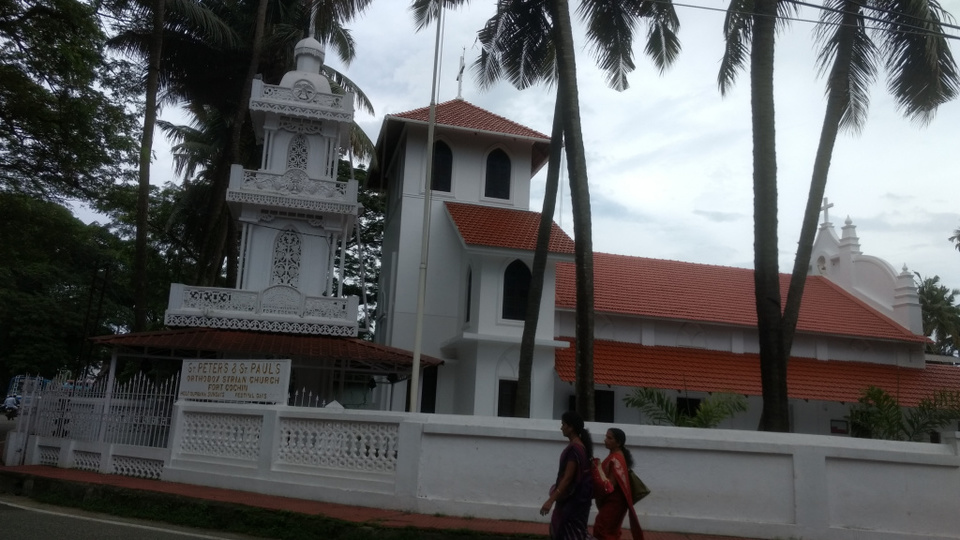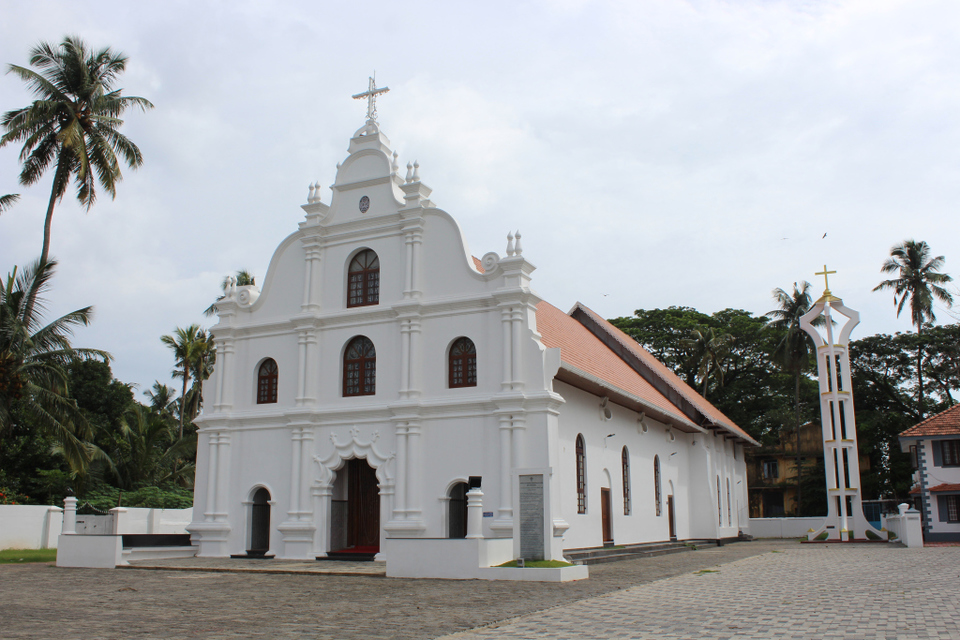 Finally it was the turn for 'Mattancherry Palace' which was about 2-3 km away from Cathedral Basilica. The Mattancherry Palace is a Portuguese palace popularly known as the Dutch Palace. The Palace was built and gifted by the Portuguese as a present to the king of Cochin in around 1555. The Dutch carried out some extensions and renovations in the palace in 1663, and thereafter it was popularly called Dutch Palace. In 1951, Mattancherry Palace was restored and declared a centrally protected monument. It consists of a portrait gallery of the kings of Cochin and notable for some of the best mythological murals in India.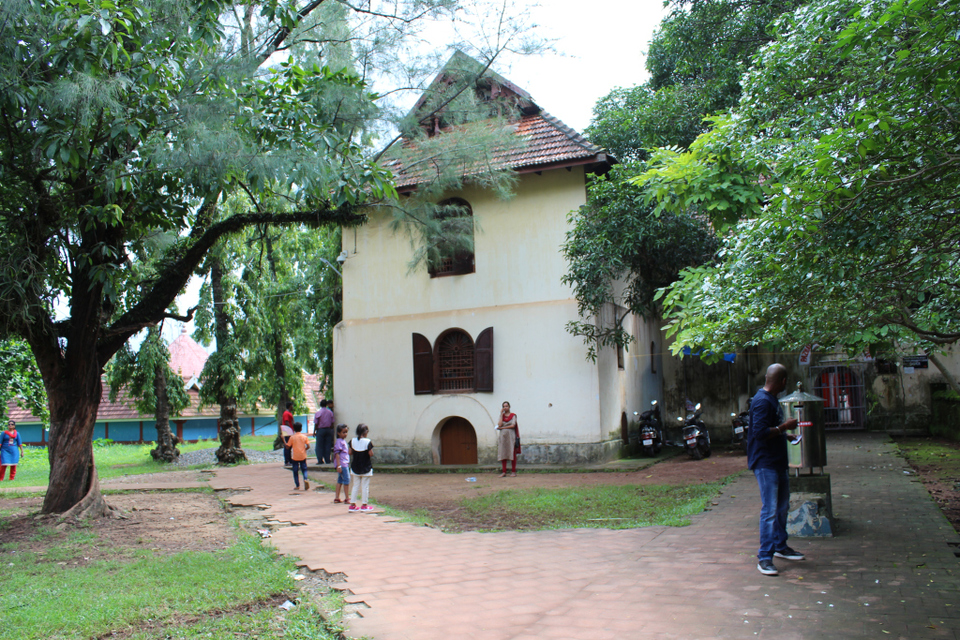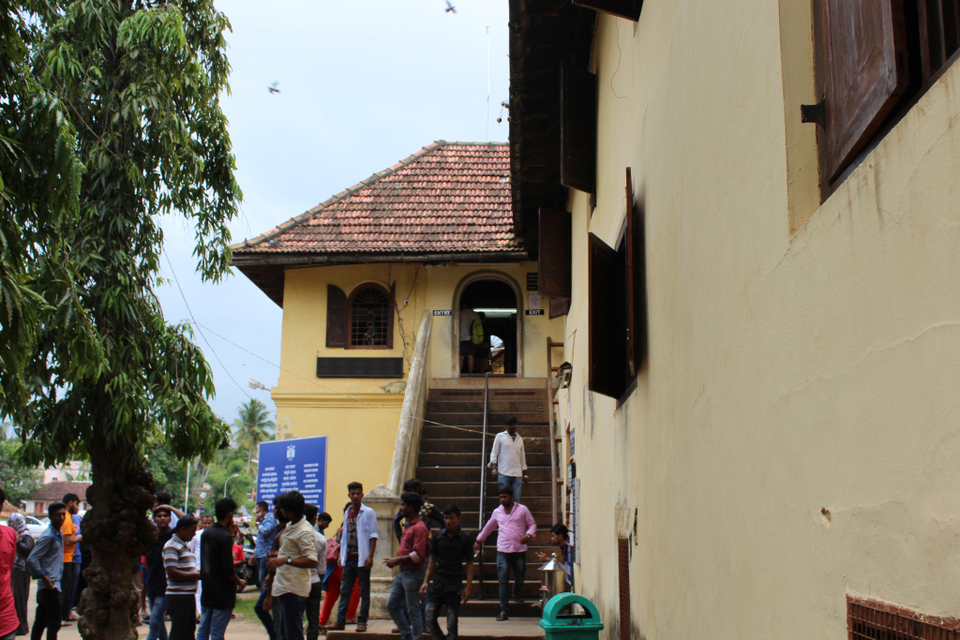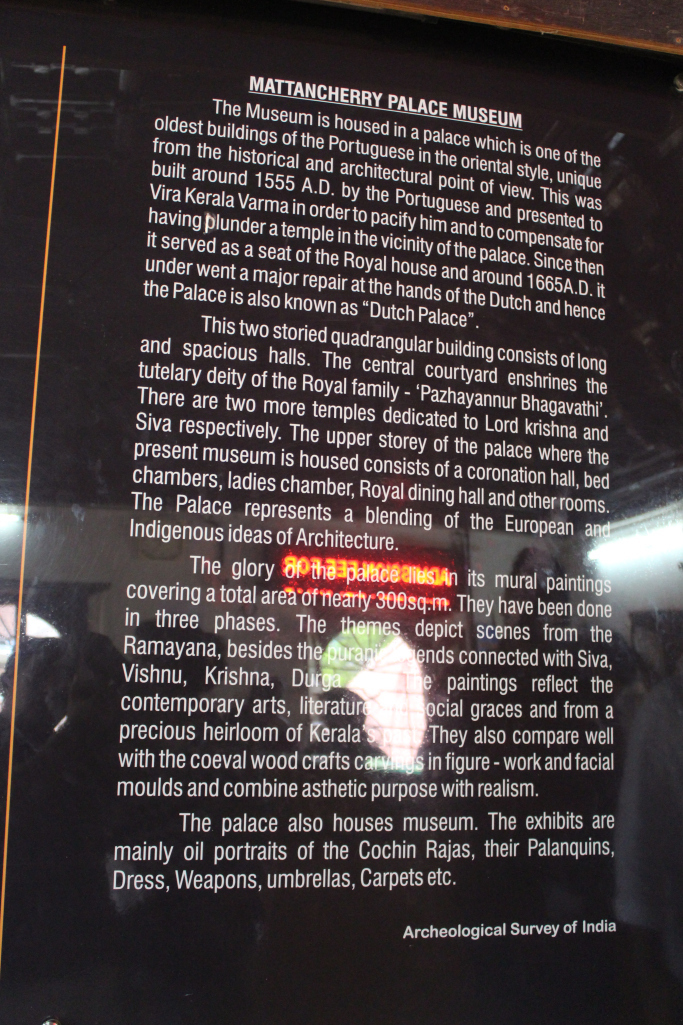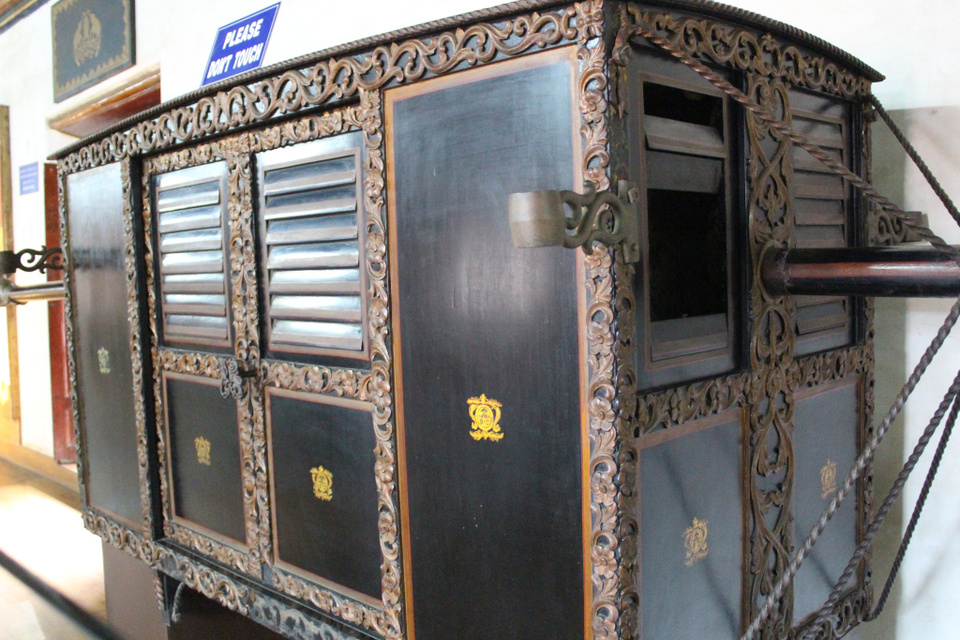 Near to 'Mattancherry Palace', there is St. George Orthodox Koonan Kurishu Old Syrian Church. It is a prominent Church that belongs to the Malankara Orthodox Syrian Church. The church was constructed at the site of the historic Leaning Cross Oath (Koonan Kurish Sathyam) by Bishop Shakralla Mar Baselios who visited from Antioch for his personal use in AD 1751. This Church is constructed and dedicated to St George with the installation of holy relics of St George in its altar.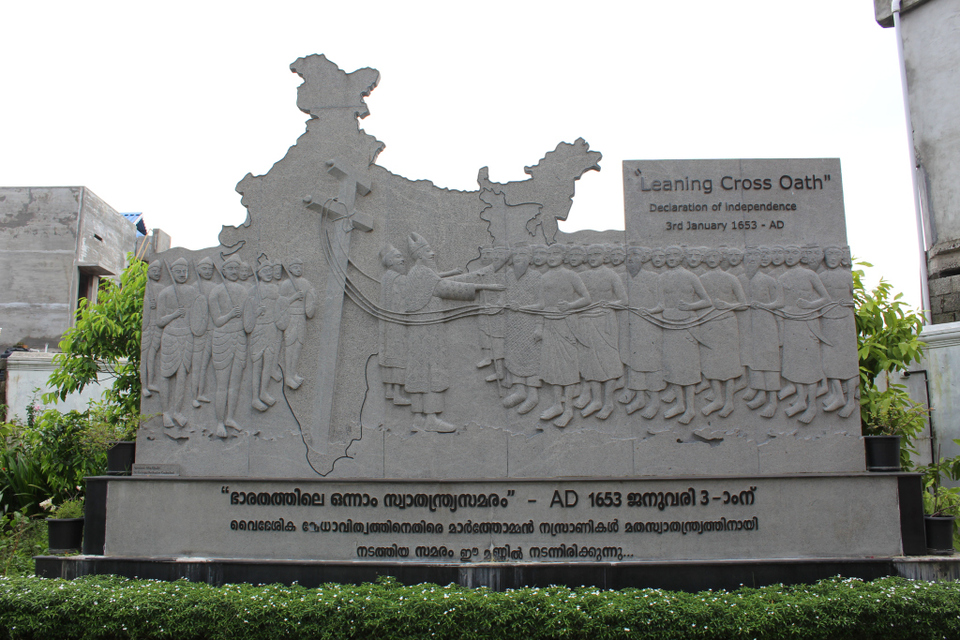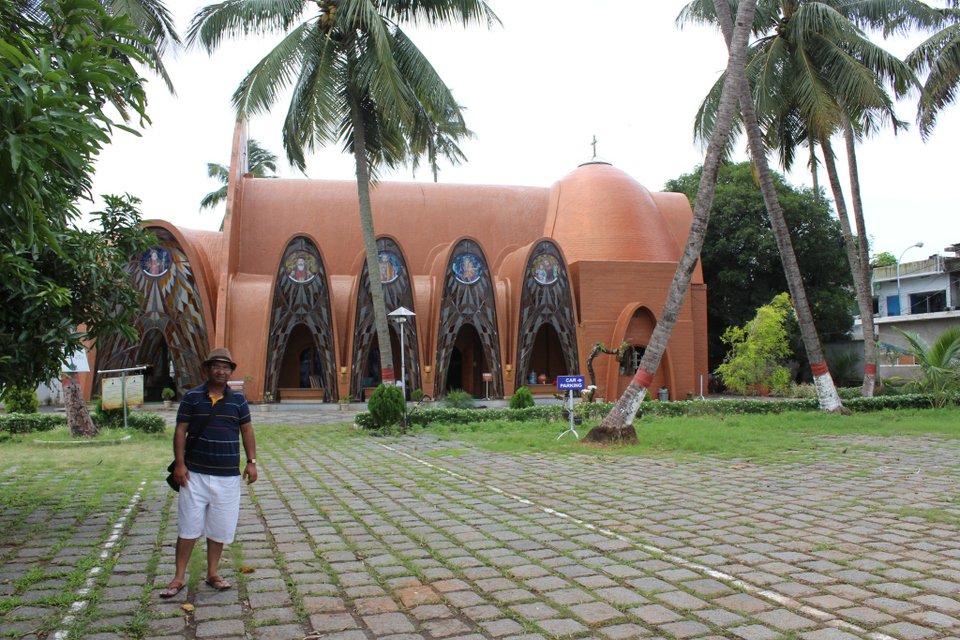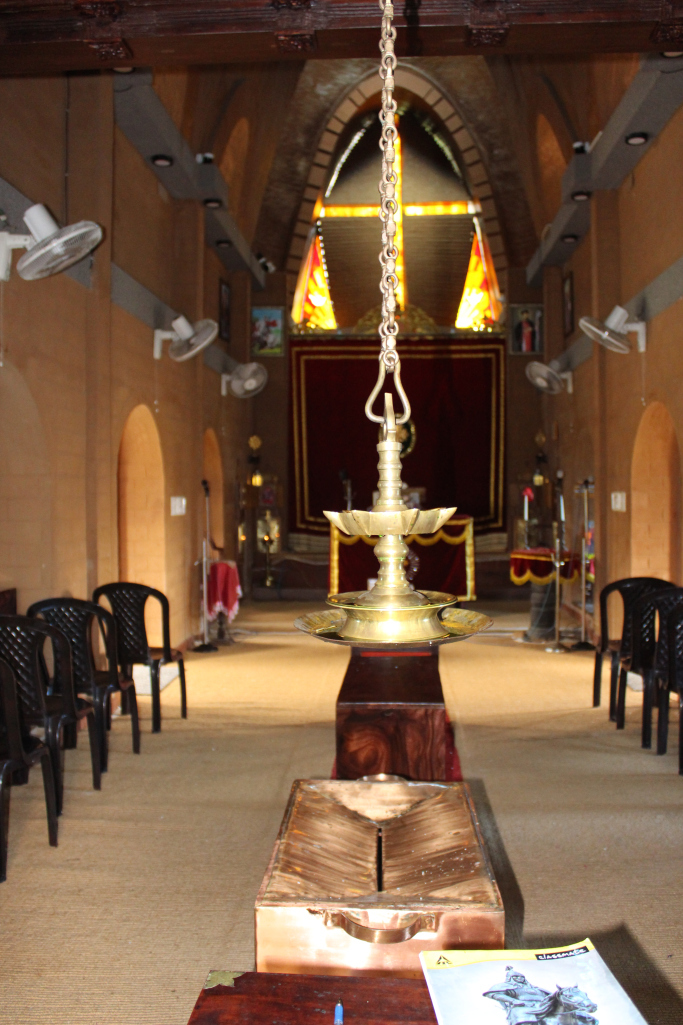 If you don't want to walk you can also hire an auto or cab to visit the main tourist attractions of Fort Kochi. It is cheap and convenient option. There are also few shops selling authentic Kerala silk and other dress materials which you can buy. Fort Kochi also has a historical area known as 'Jew Town' which is an ancient Jewish settlement market world famous for its art, antiques, crafts and spices. To know more about Jew Town please click here.
How to Reach:
Kochi is the largest city of Kerala. It is very well connected with every major city by all mode of conveyance. Cochin International Airport (COK), Cochin is an international airport. On 18 August 2015, Cochin International Airport became the world's first fully solar powered airport with the inauguration of a dedicated solar plant. On 26 July 2018, the airport was selected for the coveted Champion of the Earth award, the highest environmental honour instituted by the United Nations. It receives regular flights from almost every major Indian cities and from gulf.
Kochi is also connected with most of the big cities via railways and roads. Ernakulam Junction (also known as Ernakulam South code: ERS) is the biggest railway station in the city.
Where to Stay:
Kochi has hundreds of hotels ranging from five star category to budget hotels. Almost all the big names of the world in hospitality business like Marriott, Holiday Inn, Hyatt, Sheraton, Meridien, Taj etc. are there in Kochi. But if you are on a lazy vacation then it is better to stay in Fort Kochi area. Fort Kochi has some very good options to stay. The Tower House is a 17th century site of a light house, Old Harbour Hotel, Kodar House is there since 1808, The Bungalow Heritage Homestay at Vypin, Fort Kochi is since 1930, Forte Kochi, Hotel Rossitta Wood Castle. The Old Courtyard Hotel, The Killians Boutique Hotel (named after the an Irish St. Killiansof 7th century), Hotel Fort Manor, Brunton Boatyard is a five star luxury hotel, located right next to Saint Francis Church, Le Colonial once was the home to both Saint Francis of Assisi and Vasco da Gama. It was built in 1506 as the home of the Portuguese Governor. Ayana, Abad Pepper Route, The Malabar House, Fort Abode Apartments, Malabar Escapes, the finest circuit of small luxury boutique hotels, The Poovath Heritage in a renovated colonial building from the colonial era, Tissa's Inn are some finest names in Fort Kochi. Few more luxury options are available in Jew Town area.
Where to Eat:
Although in Fort Kochi there are several options available where you can have your meals, we preferred to adhere with Grandma's Kitchen for 2 main reasons. Firstly, it is a pure vegetarian Gujarati Restaurant serving very good authentic Gujarati cuisine, and secondly it was very near to our stay. We had our breakfast, lunch, evening coffee and dinner here only. The owner and his wife were very friendly and humble. They treated us with so much love.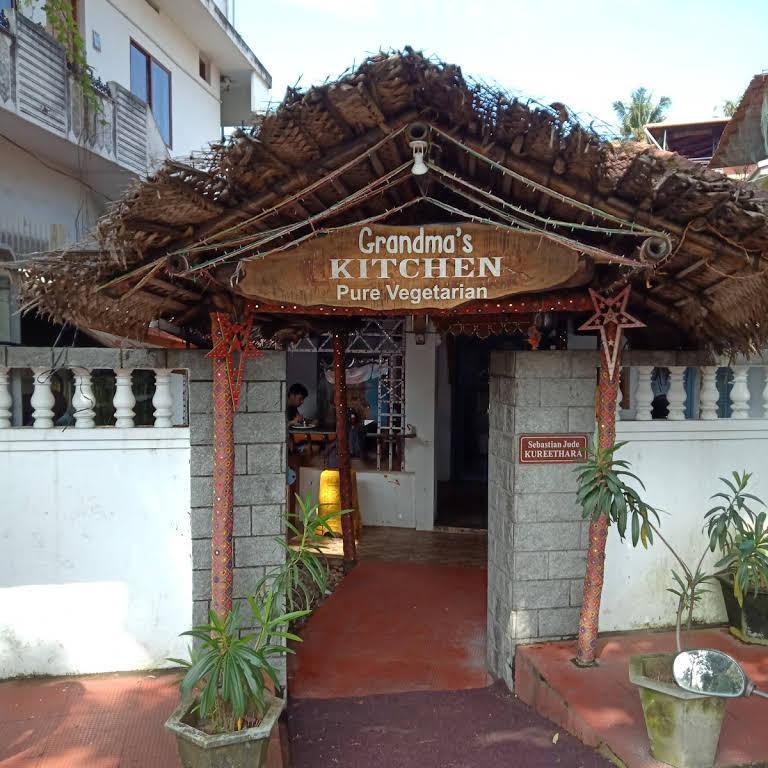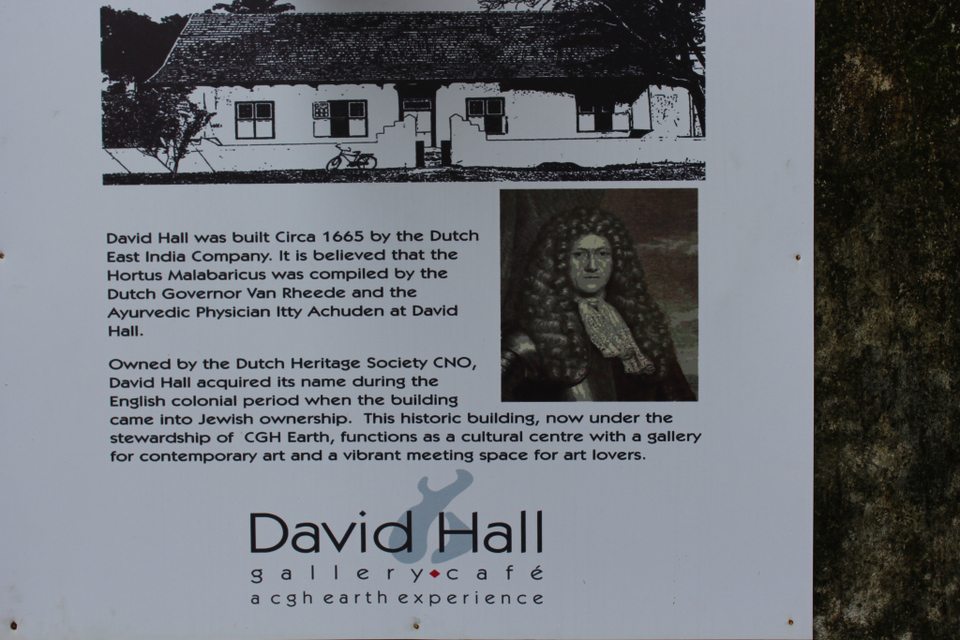 David Hall Gallery Cafe
The Asian Kitchen by Tokyo Bay, Fusion Bay, Oceanos, Loafer's Corner, Fort House Restaurant, David Hall Gallery Cafe, East India Street Cafe, Sutra Restaurant, Qissa, Ayana are several other options available.
If you are planning for Fort Kochi or need any sort of help, you can drop your queries as comment. ????