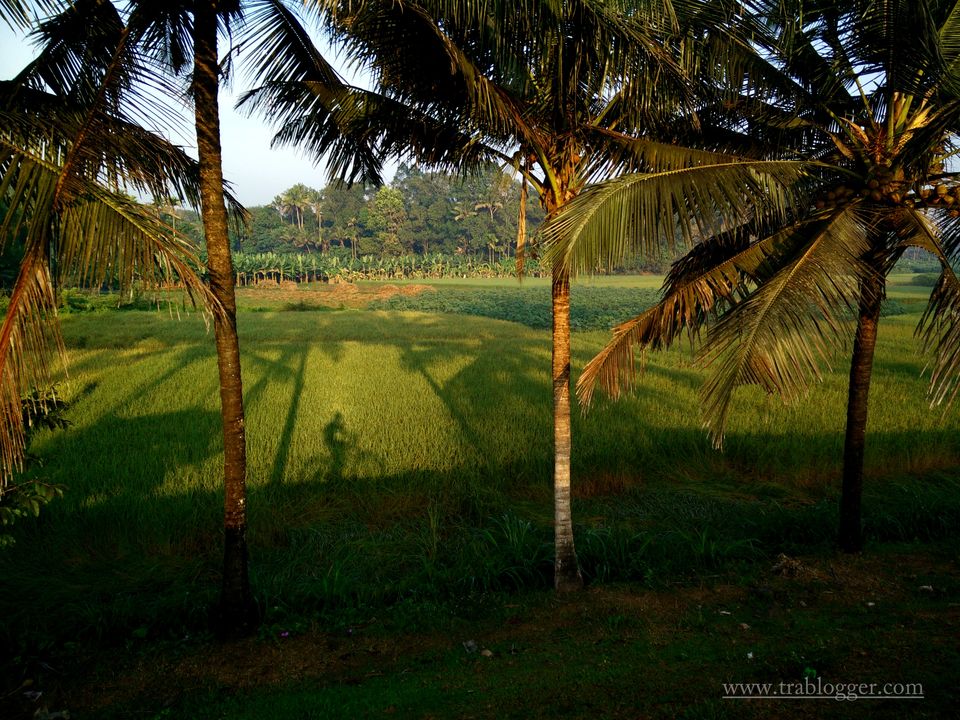 #TripotoCyclesToGoa
Now I have to write about my cycling trips since there is an awesome contest. When I think about my bicycle trips, one of the most memorable one is the bicycle recce trip I have done at the beginning of 2017.
Recce to Thattekkad
At times my job is to design new routes for tourism products. When you say tourism product, it maybe a route with many tourist attractions stringed together so that a traveler/tourist wont get bored during their hard earned vacation.
During this recce, the focus was to find a very beautiful cycling route through calm and quite villages of Kerala near Thattekkad.
Thattekkad
Thattekkad is a beautiful place in Kerala which is around 60km away from Kochi. This place is quite famous for its bird sanctuary.
The Thattekkad Bird Sanctuary was the first bird sanctuary in Kerala. Salim Ali, one of the best known ornithologist described this sanctuary as the richest bird habitat on peninsular India.
Trip Begins
So very early in the morning around 5.30AM, we started our journey from Kochi . Escaping the scorching heat later the day was one of the reasons to start so early.
With bicycles on the back of our Mahindra Camper, we started the journey. After over an hour, we reached the starting point of our recce. We had already done some research on where to start the cycling and the possible routes we could take, using google maps.
After a quick breakfast, we started cycling through lush green fields and a canal with flowing water.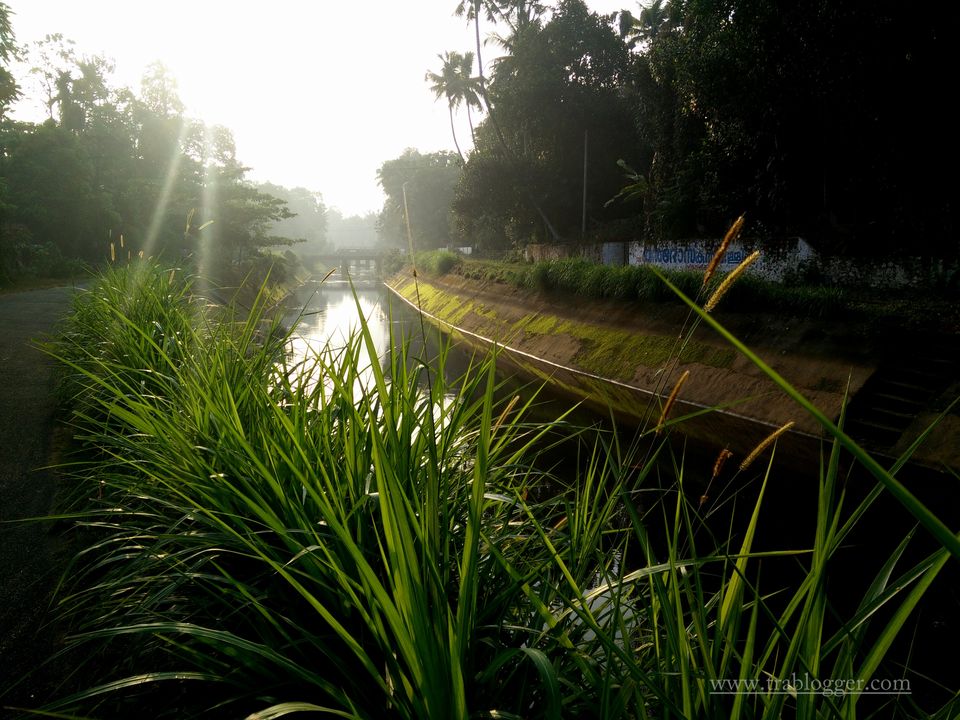 Early morning light made everything looks so much prettier. The morning ride was also very enjoyable. The roads were narrow but almost flat with not much change in elevation.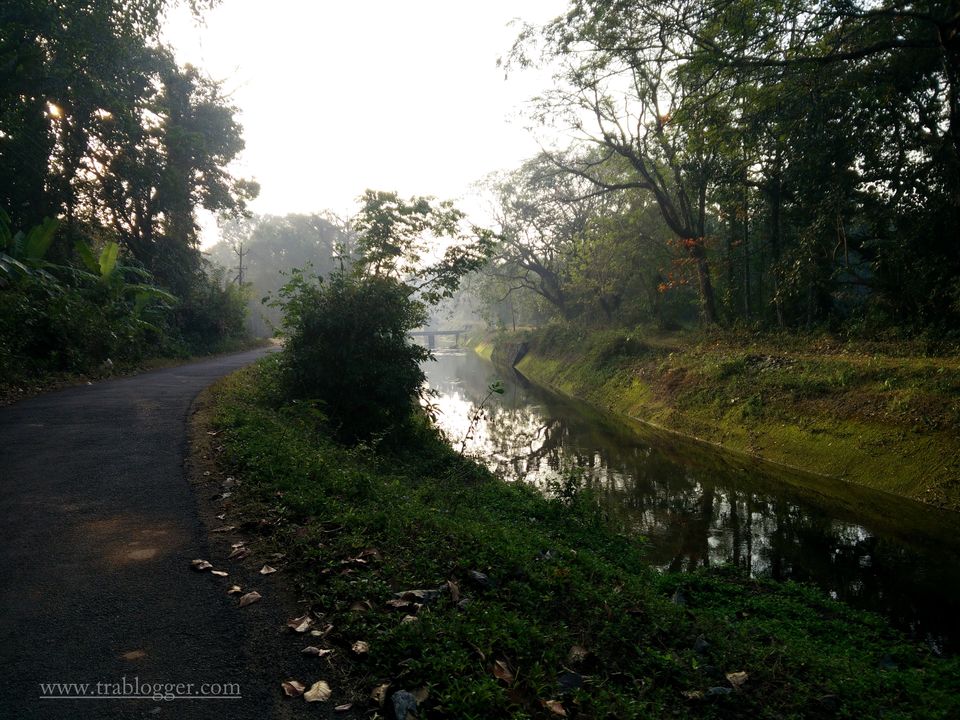 The area we were cycling was really calm and peaceful. Occasional motor vehicles broke the ambience created by the chirping of birds.
We were passing through a typical Kerala village. At some places, we could see green paddy fields. One such paddy field helped me to create a canvas for a creative selfie!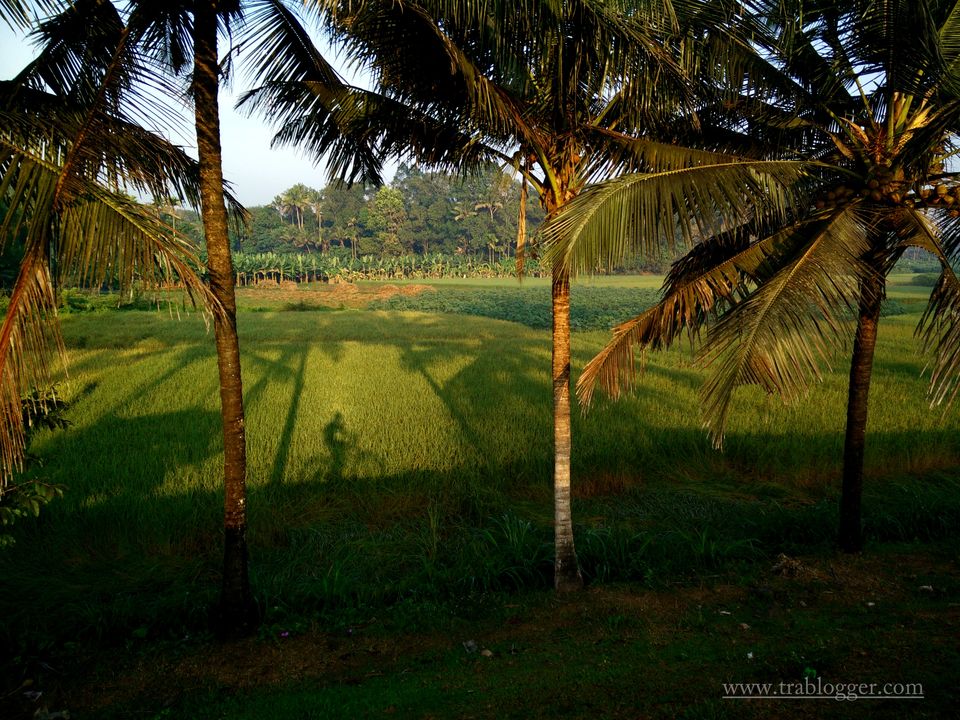 We didn't want the tours that we create just some cycling trip through some beautiful landscapes. We try to make it as informative as possible. So we took quite a few detours to find out places of interest in and around that place.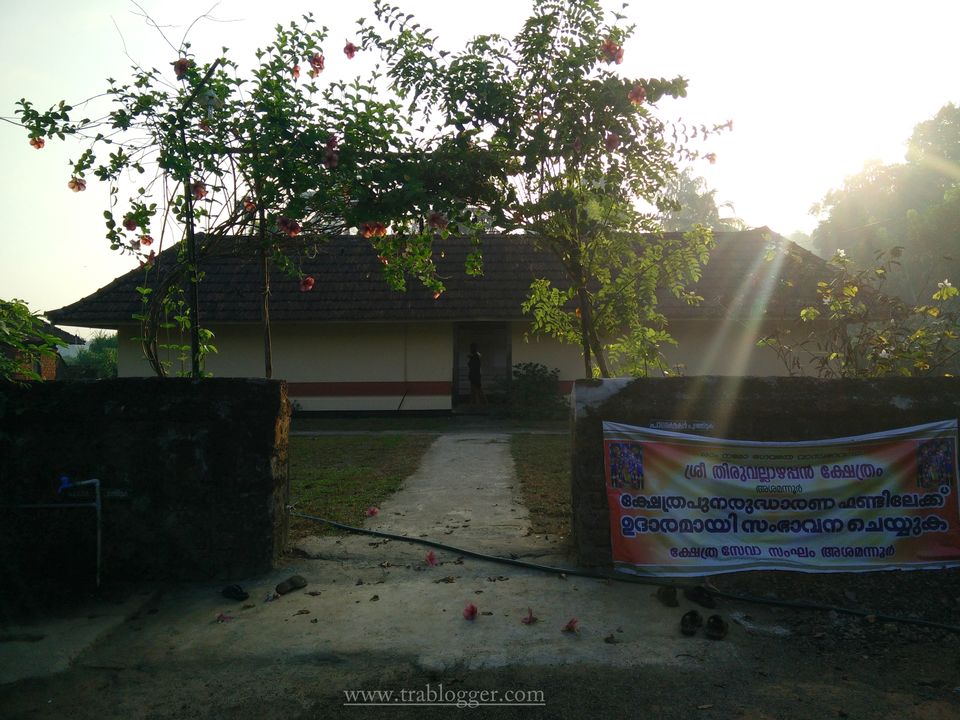 There were some temples and churches on the way. They also looked beautiful, just like the landscape in that area.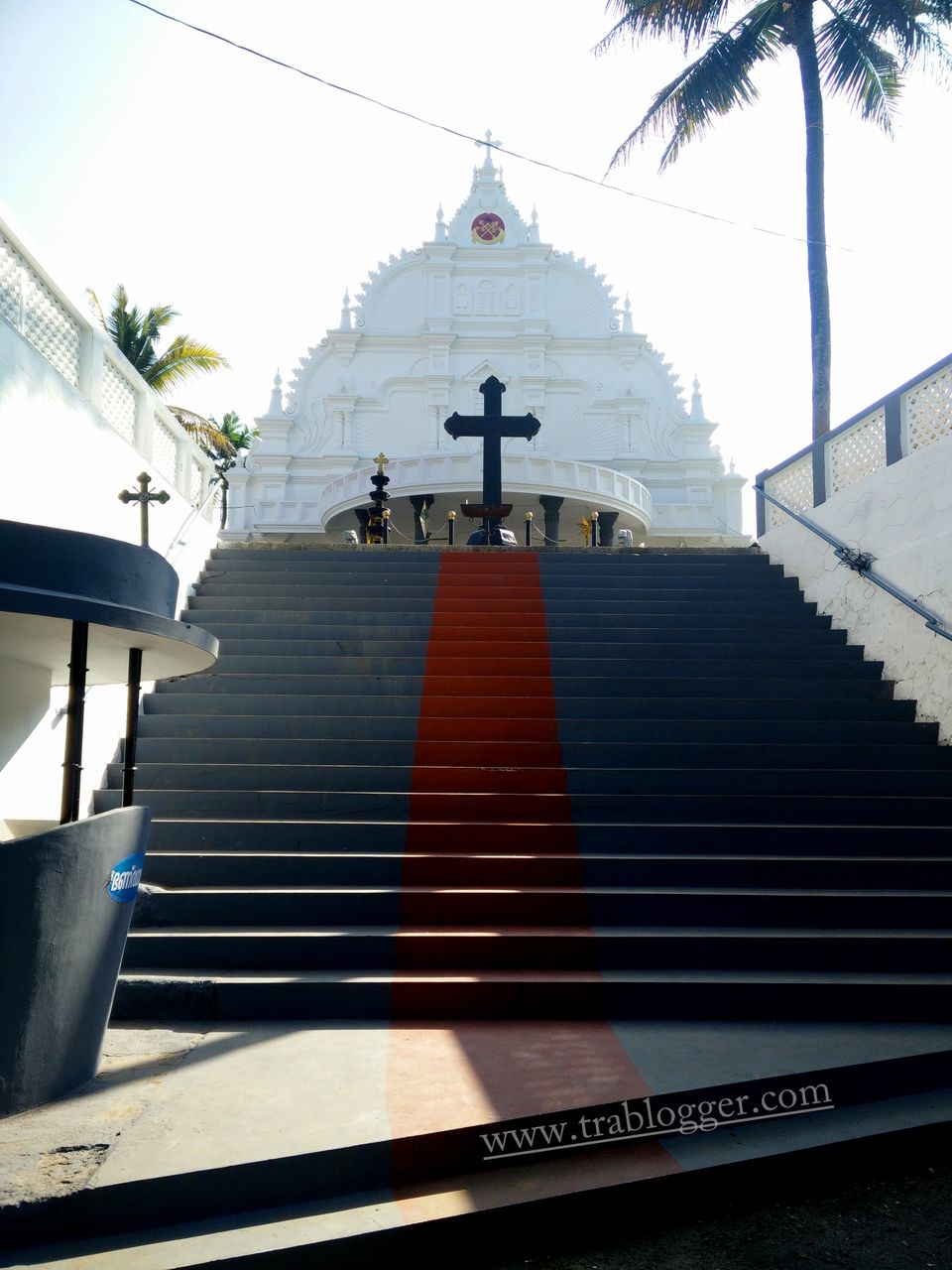 And the view was sort of just getting better.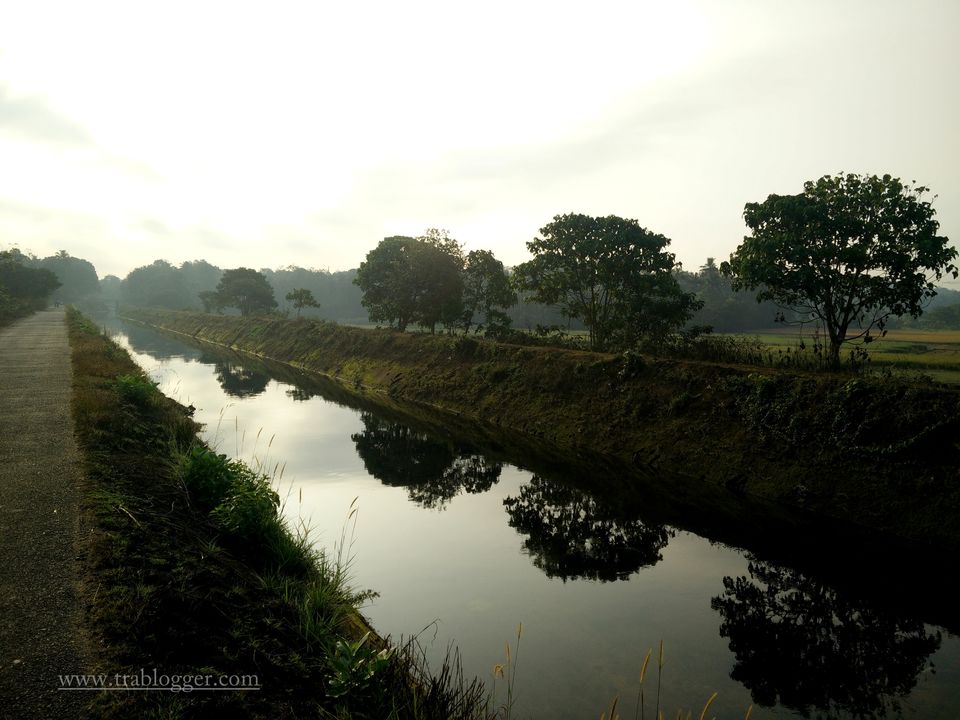 But we wanted more than temples and churches. So we continued to take detours. But things had changed already!
The roads were no longer, just flat. There were drastic changes in elevation at times. And the sun was also not in our favor anymore.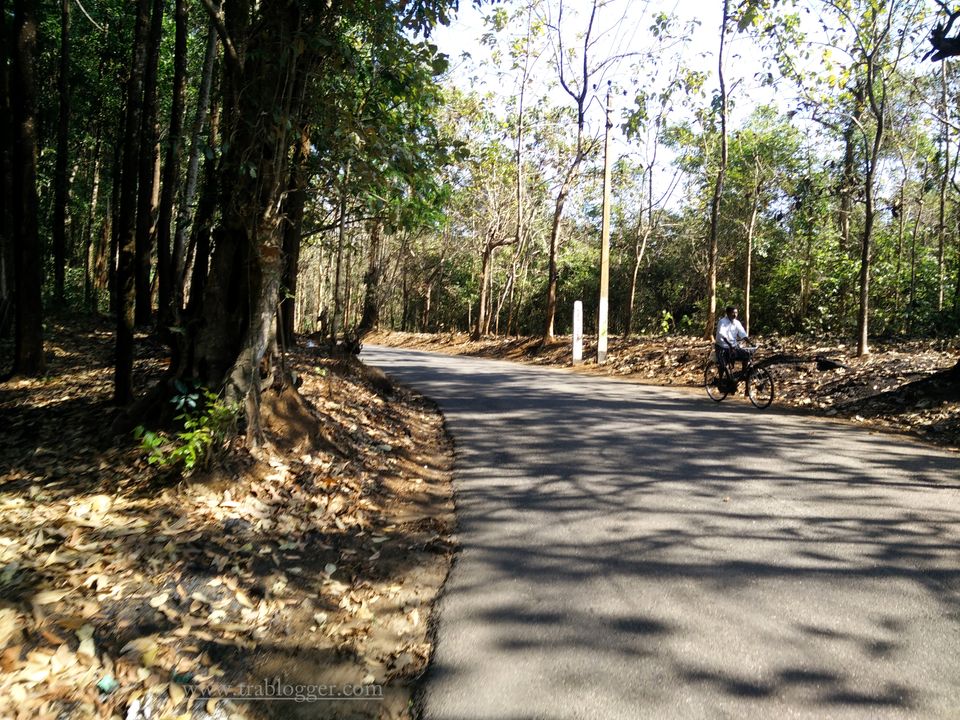 But the detours didn't disappoint us. We have found interesting things. We found someone doing rubber tapping.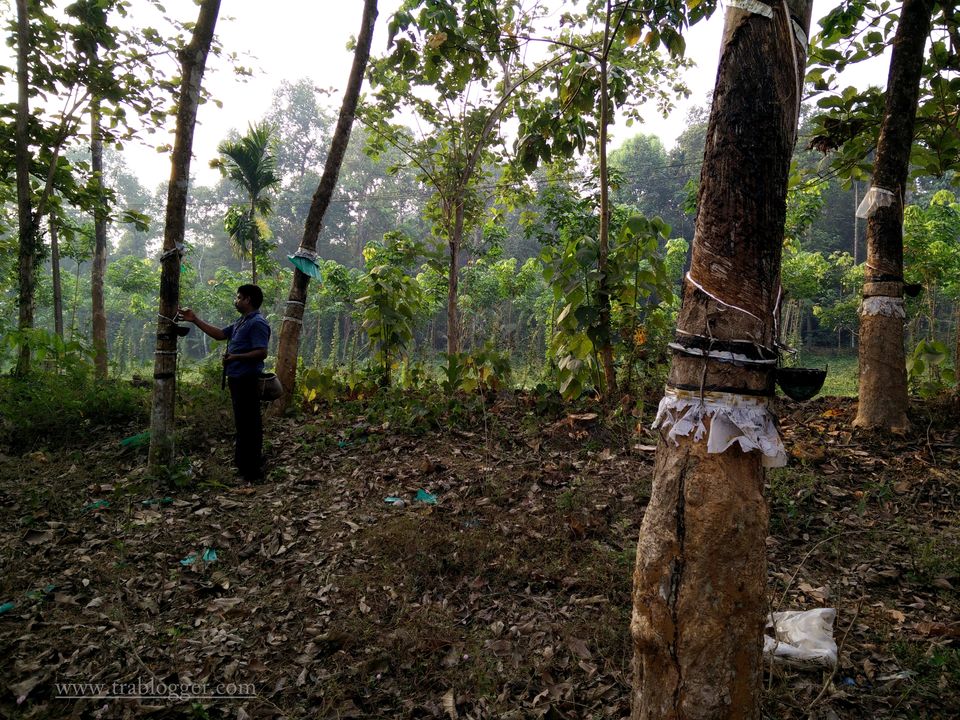 And we have found many small spice plantations where we saw nutmegs, pepper and things like that growing. Mangoes and jackfruits could also be found on the way.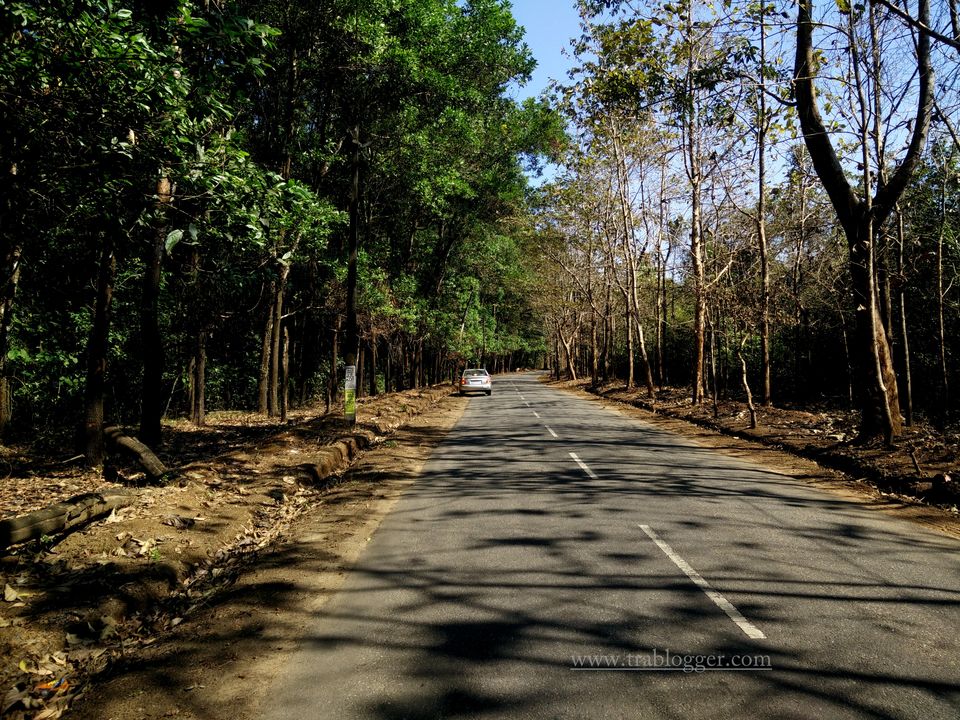 We were still quite far away from our destination and we had already cycled almost 30km by then. Hot and humid climate of Kerala was not helping at all.
But we were not going to give up. And at last we succeeded.
At last we were at Thattekad bird sanctuary. We explored there a bit and started our return journey. It was a less eventful part of cycling. Our only intention was to get back to the comfort of the aircon of our jeep as soon as possible.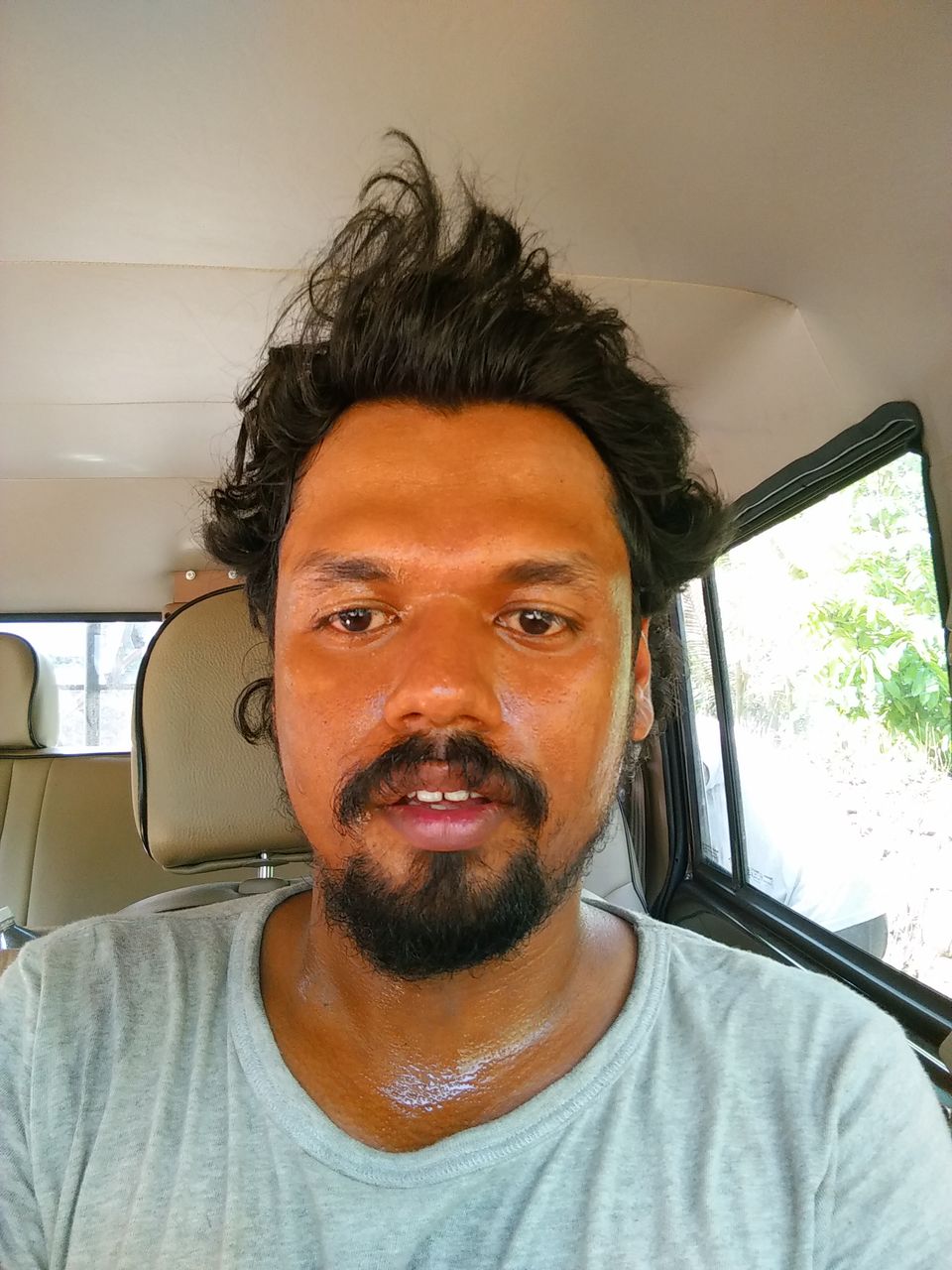 Finally we reached the jeep where we had parked it and loaded the cycles back on it and started to drive back to Kochi. Totally exhausted, sun-burnt, we went back to Kochi. But we were quite satisfied with the results that we had achieved that day. It was a successful recce as far as we were concerned.
So here comes to an end to one of the most memorable cycling trips I had. You can read similar travel stories at my blog too. Hope you enjoyed this virtual trip.