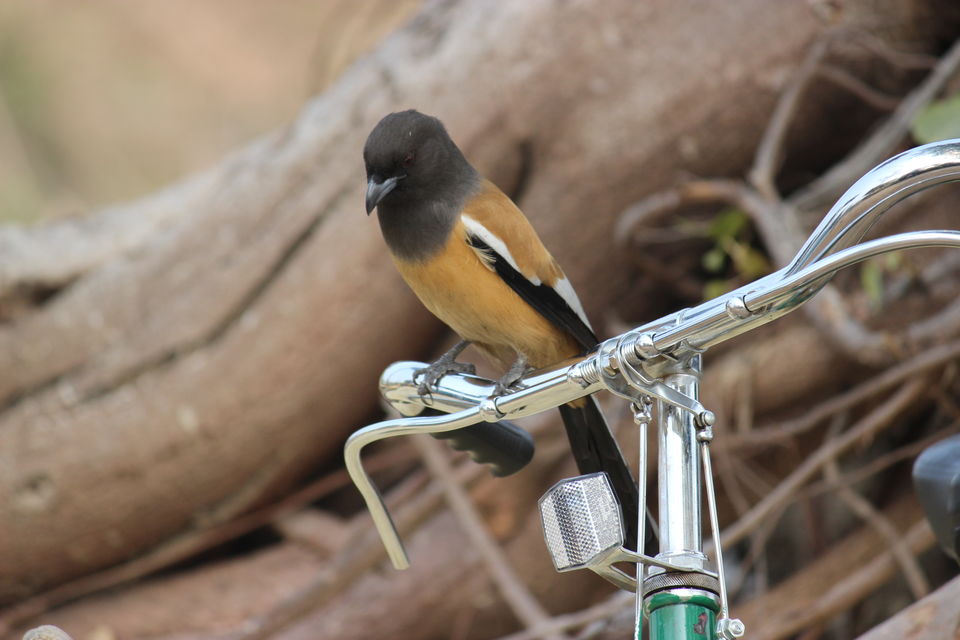 After my amazing bird watching experience at Okhla bird sanctuary. We wish listed Bharatpur in our next bucket list.We made 2 days plan in February to visit this place. We took Friday off and Saturday, Sunday we had off. If you are in Delhi you can travel the place in Saturday and Sunday too. We took our train at 3.45 am in Friday morning. It takes around 3 hours to reach Bharatpur. We reached Bharatpur early morning around 6 or 6.30 am. Its first week of February and i was not expecting cold weather in Rajasthan but it was chilling weather. It's a small station with 3 platform but it was beautifully painted .They have done such amazing wall art of birds. I was already in love with the place . see pics below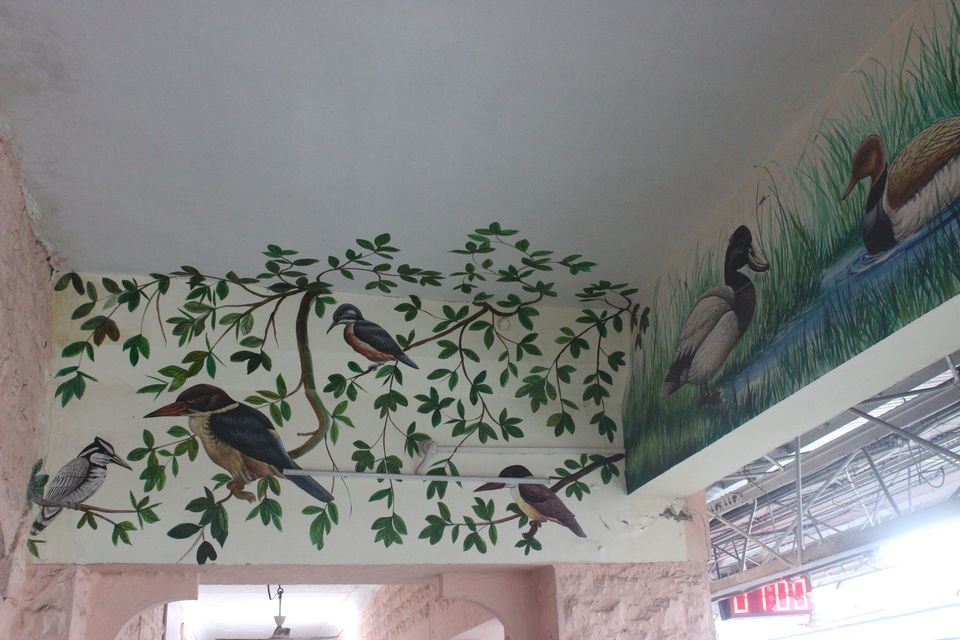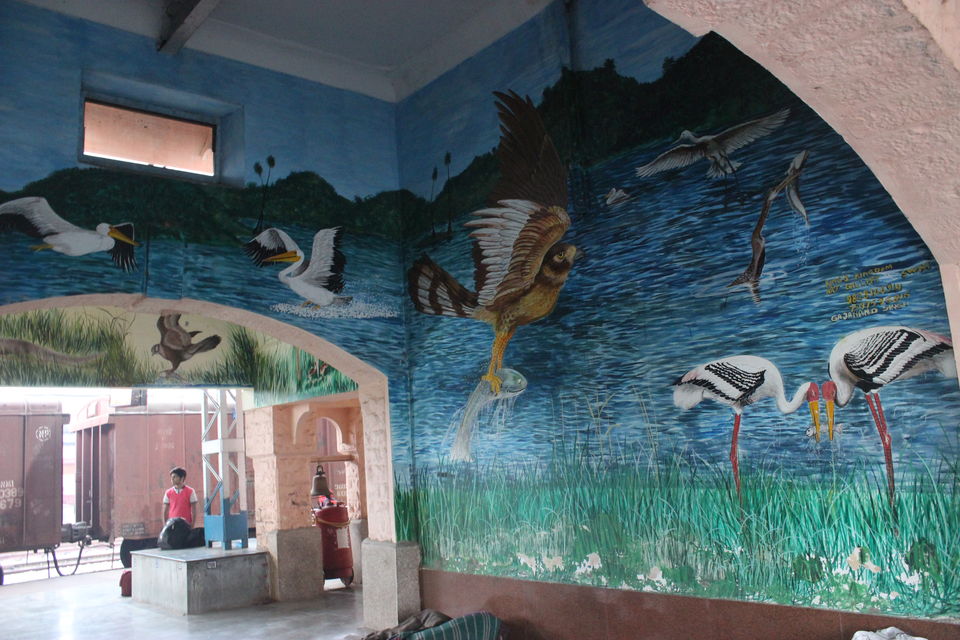 Than we took an auto to our guest house 'Iora' it's nice place to stay, the auto wala charged us Rs 50. Room was clean and tidy, which is what i expect at every hotel. They didn't have room service, if you want that. We reached our guest house, had our breakfast and the excitement was very high, we didn't took rest and straight away headed to Bharatpur Bird Sanctuary. It was on a walk able distance from our guest house. The entry Ticket cost is 75 rs per person they didn't charge you for camera, which was quite surprising. You have 3 option to visit the place by foot, cycle, Rickshaw. For cycle they charge 50 and 60 Rs for 4 hrs . Rickshaw it's 150 per hour.
When we started cycling it was foggy. In the beginning we saw many parrots making noise like anything and green pigeon i have never seen them before it was beautiful. The beautiful road taking me to a different world. I can just experience the same after cycling a while.
The lake area started and you can see different type of ducks, heron. It was amazing to see so many birds altogether. Small video of Pelicans for you all.
Today we have planed to visit the place early morning we went there by 7.30 am. Today we decided to walk and explore the place. We didn't see that many birds which we saw on first day. Than we went off the road to explore the wild. We saw peacocks in groups but as we go near to them they run away. We dint find as many bird today but we found clean lake with ducks . It was too cold there and path was so beautiful and amazing.
On the way we saw different species of eagles and ducks. After walking a while we got lost in woods. As we almost explored the most part of the sanctuary on second day. They have name boards for birds placed in sanctuary and where you can watch specific breeds.I eagerly wanted to see an owl so we went the area specified for owl. But no luck.On way we found eagle, ducks and deer .There were lot of bee hubs .
We saw bats hanging on palm tree,there are two watchtower near canteen and view was beautiful.Than evening we had our train back to Delhi .For more pictures follow us on Intsa and FP-Through_awihim_lens.????