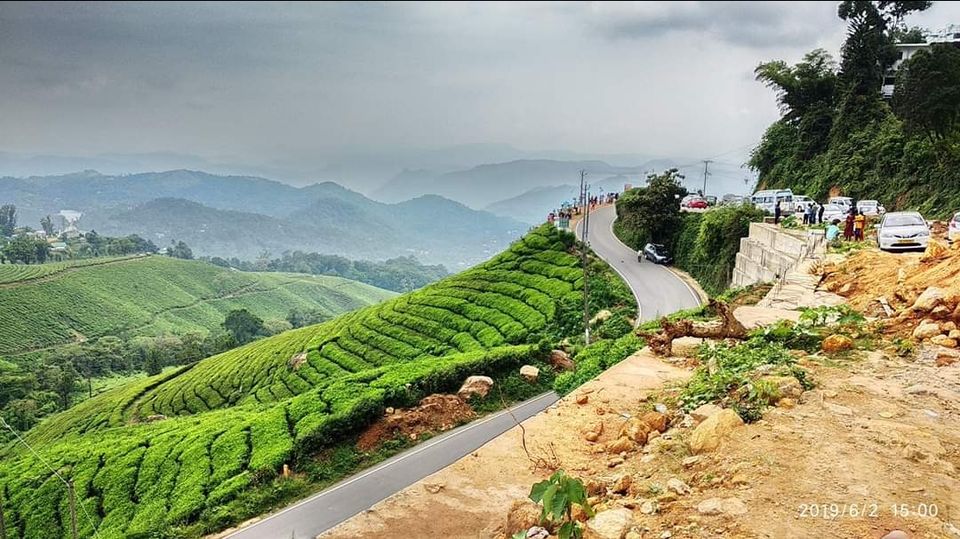 Before starting anything I just want to write a small intro about myself. Although I'm a working person but at the same time I'm a frequent traveler. And I love to travel all over the world. But as I'm a working person and I've a family, so I need to plan my trip with basis of couple of constrains like number of days we are going to travel , budget, also need to check its a pick up season or not. Because if its a pickup season means your automatically your budget will be increased. Except all these things I need to check the climate when we will arrive on that place. Of-course no one wants to destroy their travel experience because of the bad weather.
As I told I'm a frequent traveler, so normally in every year two times we used to plan our family trip. This time we have planned for Kerala tour for 5 days. And exact date was 1st June to 6th June. Normally I always use a trick to make my trip. Before going to trip I usually called to few of travel agencies and asked them for tour itinerary. In this way we got some idea in how many days we can plan our trip and what will be the approx. budget for that tour.
Best time to tour Kerala
Although best time to visit Kerala is winter season in between September and March. Or if you are travelling Kerala for Ayurvedic treatment then you can choose Monsoon season from June to August.
But I went there in summer season because of the summer vacation in school of my son. From Aluva to Munnar is little bit less distance rather than Ernakulam to Munnar. So we started our journey from Hyderabad Deccan station to Aluva on 31st May 2019 at 11:15 am through 17230 / SABARI EXPRESS. And we reached our destination at 01:15 pm. It was a over night journey and as we booked Ac 3A, so it was a pleasant journey for us.
Itinerary
Cochin Airport / Railway/Bus Station - Munnar (130Kms-4Hrs) 01/06/2019
Munnar - Munnar (Full Day) 02/06/2019
Munnar - Thekkady (100Kms-2.30Hrs) 03/06/2019
Thekkady - Alleppey Houseboat (160Kms-4.5Hrs) 04/06/2019
Alleppey-Cherai Beach (110Kms-2.30Hrs) 05/06/2019
Cherai-Cochin Airport/ Railway/ Bus-Station (25Kms-1hrs) 06/06/2019
Day 1: After reach to Aluva there was pre booked car was waiting for us. And the driver picked us from the station, he was very well mannered, and he told us from here our journey is starting and he will be our guide for 5 days, he knows Malayalam and English very well. And then we are going toward our hotel. In between we halt in Chillithodu. There was a park where we enjoyed the elephant ridding.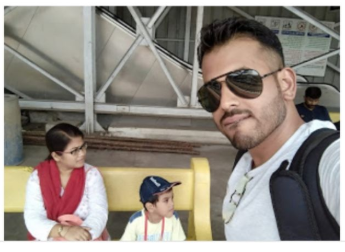 After that elephant ridding again we are moving towards to the resort and as I remembered after 2 hours of journey at last we reached at resort in Munnar. In between we covered few sightseen like Spice and Tea plantation. Our hotel name was Mountain View. This hotel was too good because of its location. This hotel surrounded by the hills. So you can enjoy scenic beauty every time. This resort also having small small tea points. And this resort completely far from local areas. So here our day 1 trip going to end and we enjoyed night dinner in this resort. Food quality also very decent.
Munnar is almost 1600 Meter above from sea level. This place is famous for wholesale cardamom.
Day 2: Next day after breakfast we started our journey once again. In this day our main plan was sight scene of Munnar main tourist places. And as per the schedule we are moving towards Photo point and then Eravikulam National park. Nilgiri Tahr is the conserved animal here. After that we visited couple of places as follows like Echo point, Shooting point, Kundale lake, Tea museum, Blossom park, Pothenmedu view point, Rose garden and after all these sight scene again we comeback to the resort and enjoyed overnight stay.
Day 3: After breakfast we checkout from that resort and went to Thekkady. We enjoyed the beautiful journey through the hills and Valleys of Western ghat to reach this jungle destination. Thekkady is well known for reserve forest. Here we visited Periyar Wildlife Sanctuary and did Jeep safari, for this safari we actually paid Rs.3500 and visited 4-5 places. Here you can visit Kathakali or you can enjoy elephant ride or you can opt for massage treatment. Thekkady is considered a heaven for natural spices such as black pepper, cardamom, cinnamon and clove.
So after the sight scene of Thekkady we finally reached to our resort Elephant Route. And as expected it was a very pleasant stay. And we ordered fried rice for the dinner. So here our day 3 trip got ended.
Day 4: In the morning as per the instruction of our driver we check out from the resort after breakfast and proceed for the Alleppey house board. Alleppey Houseboat also known as Venice of the east. After reach to Alleppey, our boat started journey at 10 AM. And we enjoyed the backwater driving. And this boat was halt for 1 hr to complete our lunch. Which is prepared by one cook who is staying in that house boat. I loved the local dishes. So here I'm posting one pic of our lunch menu.
At 5:30 pm our boat halt as per Govt. rule and recharge the battery of the house boat. And from there we have enjoyed the sun set and fishing. And here I captured lot of good photos. And at the night we complete our dinner in house boat and stay in that boat over night. One more thing AC will be operated in boat 6 PM to 9 AM. For using AC full time you need to pay extra amount.
So here our day 4 trip got ended.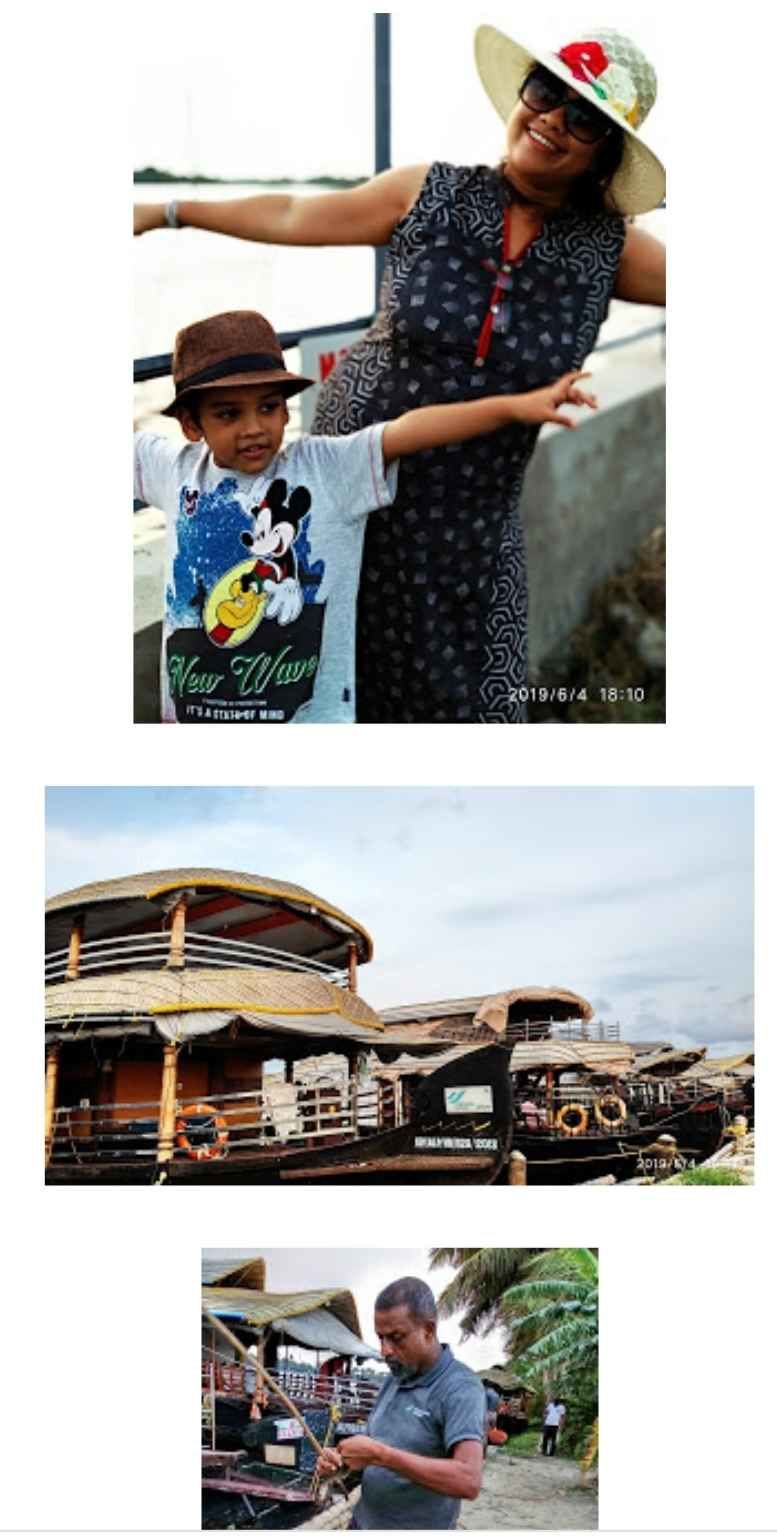 Day 5: So next we completed our breakfast on that house boat and drop us at Alleppey on 9AM once again. From there our driver picked up us and we are on the way to visit sightseeing places in Cochin which includes Chinese fishing nets, Fort Cochin, Jewish Synagogue, Mattancherry Palace , St. Francis Church, Marine Drive Jew Street etc and I remembered cochin fort and the oldest church very well so I'm uploading those pics here. And at last we reached to our resort Blue Waters Cherai at around 2pm. And completed our lunch in that resort and through out the day we enjoyed in the beach. And again came back to resort , complete our dinner and stay overnight there.So in this way our Day 5 trip got ended.
If you want to continue reading this full blog please browse this below URL: https://www.thebongshout.com/2019/12/a-small-kerala-tour-experience.html
#TravelAdventure2019