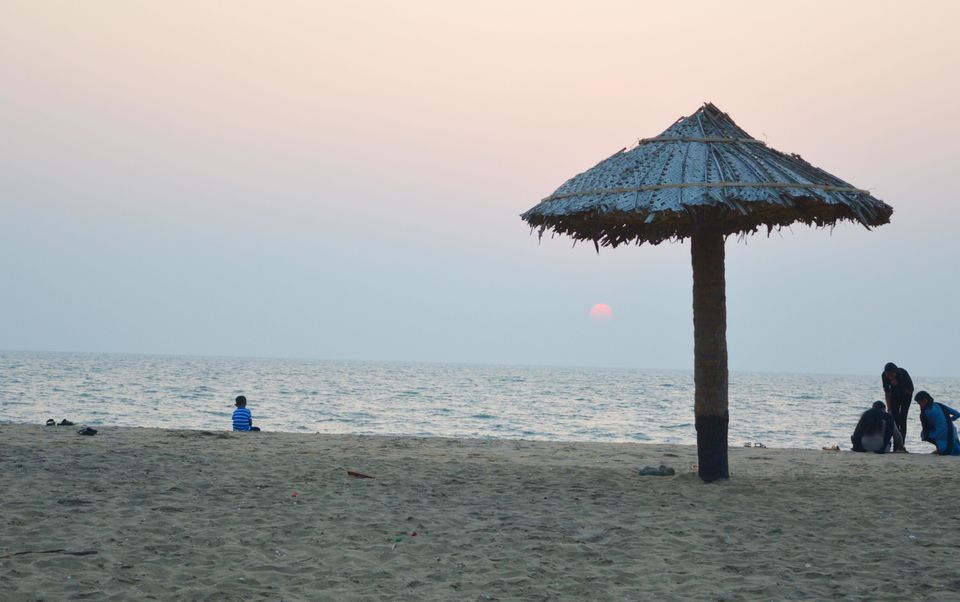 Kerala God's own country, a state in Southern India is known as a tropical paradise of waving palms and wide sandy beaches. It is a narrow strip of coastal territory that slopes down the Western Ghats in a cascade of lush green vegetation and reaches to the Arabian sea.

It is also known for its backwaters, mountains, coconuts, spices and art forms like Kathakali. It is the most literate state in India, and the land of diverse religions, where you can find Hindu temples, mosques, churches, and even synagogues.
Kerala a magical land where healing touch of Ayurveda and the oldest form of martial arts generated.
Best Time to Visit: The monsoon and winter seasons, between June and August, is the best time to experience the lush green landscape of Kerala. Many carnivals and boat races happen from the months of September to March. We visited this beautiful state in the month of March.
How to Reach:
Kerala has three airports Kochi, Thiruvananthapuram, and Calicut. Rail network is also well established and National highways connecting Kerala with other states.
Arrived Kochi airport around 10 AM. Took the bus from the airport to Ernakulam, which costs around INR 60 per person. Then we checked in to our hotel Travancore Court.
The stay was very pleasant. I suggest if you ever wish to visit Ernakulam/Kochi must stay here.
Kochi was known as Cochin, is a major port city on the south-west coast of India bordering the Laccadive Sea. It is part of the district of Ernakulam in Kerala. Kochi is known as the financial, commercial and industrial capital of Kerala.
Things to do in Kochi
Fort Kochi: Fort Kochi is part of a handful of water-bound regions toward the south-west of the mainland Kochi, and collectively known as Old Kochi or West Kochi. We spent 2-3 hours at Kochi beach then we decided to go to visit Fort Kochi, we went from one shore to another shore in search of Fort but finally we found that there is no fort, actually they pronounce Port as Fort. We ended our day by watching the Kathakali show. The show was very peaceful.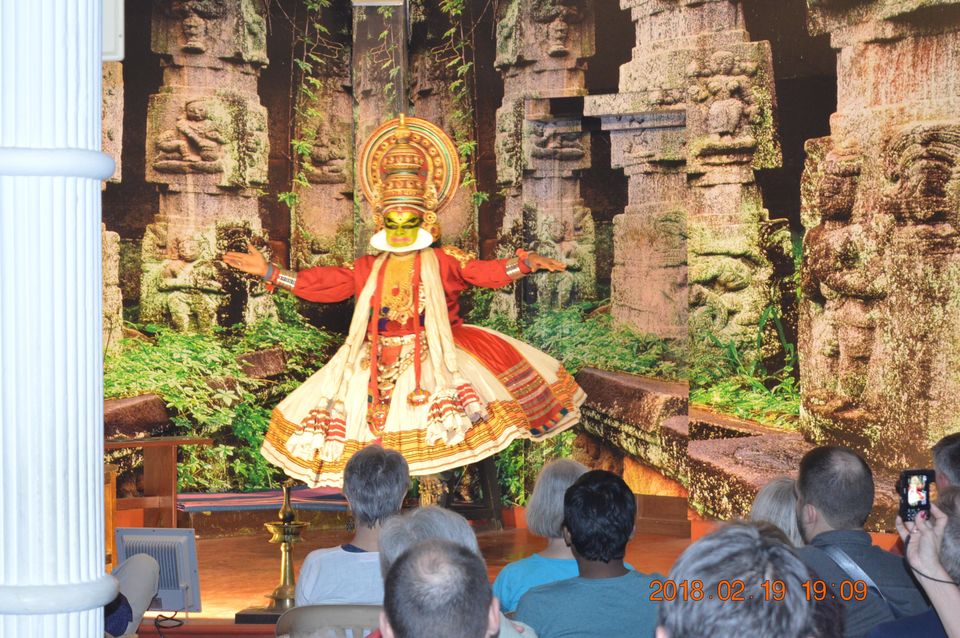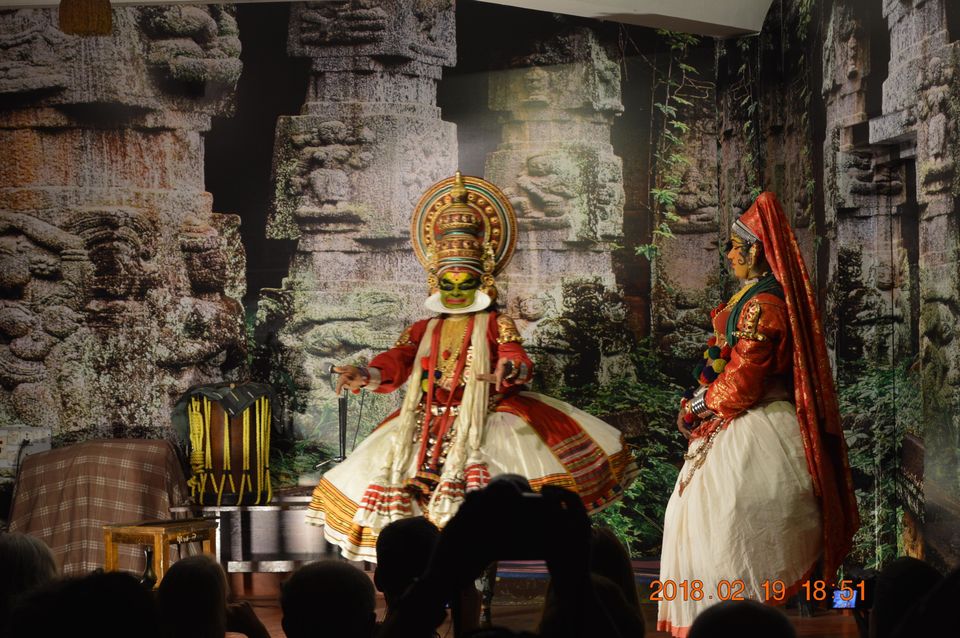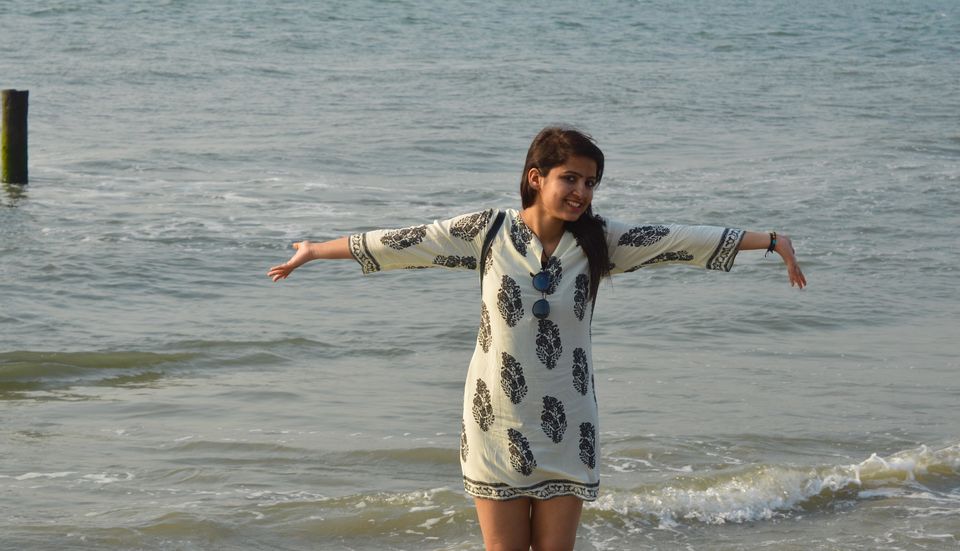 St. Francis Church, Kochi: St. Francis Church, in Fort Kochi, Kochi, originally built in 1503, is one of the oldest European church in India.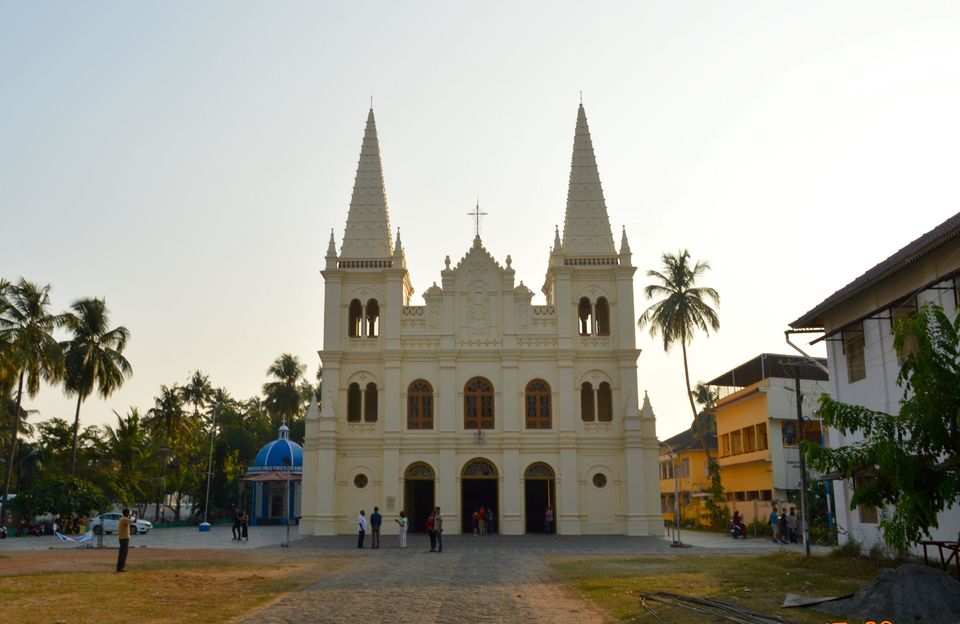 Mattancherry Palace: The Mattancherry Palace is a Portuguese palace popularly known as the Dutch Palace, in Mattancherry, Kochi, in the Indian state of Kerala which features Kerala murals depicting portraits and exhibits of the Rajas of Kochi.
Hill Palace, Tripunithura: Hill Palace is the largest archeological museum in Kerala, located at Tripunithura, Kochi. It was the imperial administrative office and official residence of Cochin Maharaja. Built in 1865, the palace complex consists of 49 buildings in the traditional architectural style, spreading across 54 acres.
Cherai Beach: Cherai Beach is a beach located in Cherai, a suburb of the city Kochi in the state of Kerala, India. One of the most visited beaches in the state, it is situated around 25 km from downtown Kochi and 20 km from Cochin International Airport. Worth the travel of 25 Km from Kochi city to the best beach near metropolis in India. Clean and vendor-free miles of silky sand where you can enjoy the sunset and sunrise. It is easy to find your own oasis of the private beach far from the madding crowd. Enjoy the sunshine and the waves.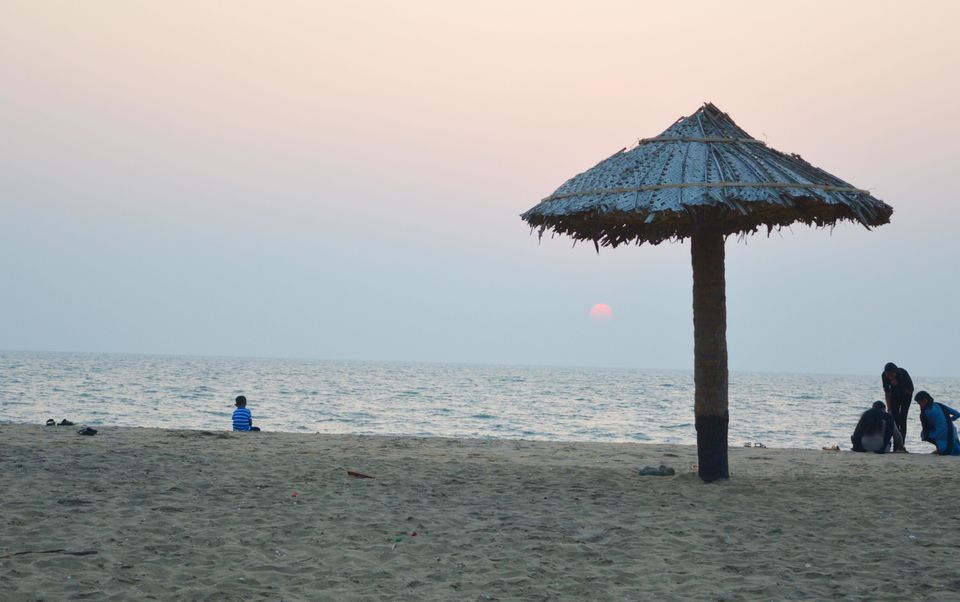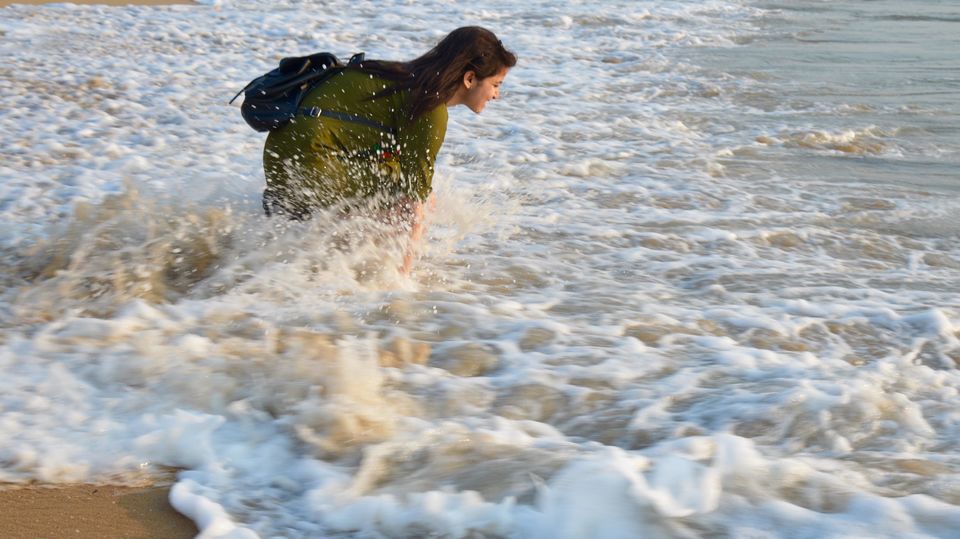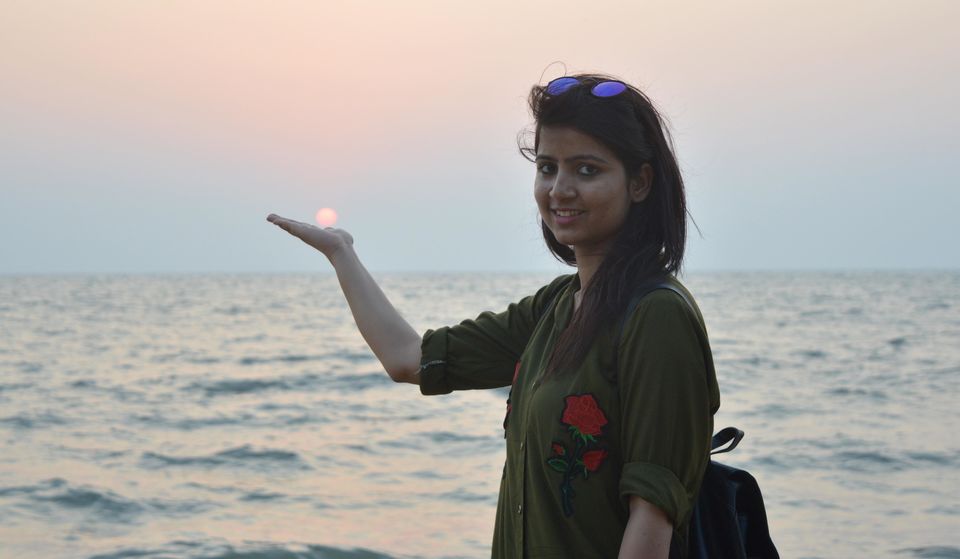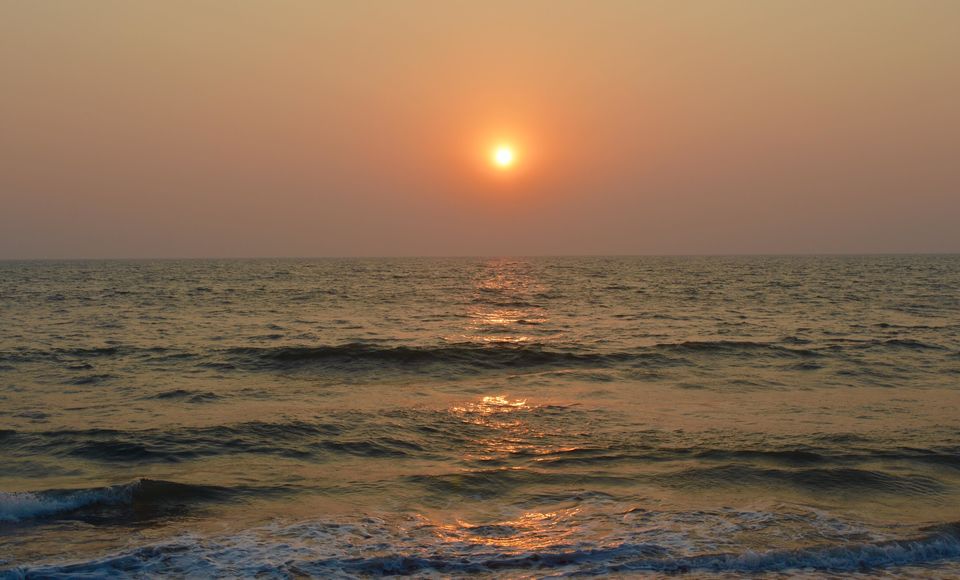 Pro Travel Tip: Try to travel by local transport to get more in touch with the local people and culture.
Next day we hired a car from http://avscars.in/ online which costs us INR 12000 for 4 days for 4 people.
Kochi to Alleppey ( 1:20 Hour Drive/ 53 Kms )
Alappuzha (or Alleppey) is a city on the Laccadive Sea in the southern Indian state of Kerala. It's best known for houseboat cruises along the rustic Kerala backwaters, a network of tranquil canals and lagoons.
I never imagined Kerala to be so beautiful, though I had heard about the beauty. It is the bliss of nature lovers. Backwaters are simply marvelous and just feels like gazing at nature's beauty must stay in a houseboat to enjoy the beauty at fullest.
Things to do in Alleppey
Backwaters :
The backwaters of Alleppey could be described as a mirage of what heaven must look like on a tranquil day; only, it's not a mirage but very real.
Alleppey is blessed with a rather peculiar geographical feature of having the water at level with the land. As a result, tourists get the opportunity of closely observing village life on the shore while cruising on the backwaters.
You can book an overnight cruise on romantic backwaters.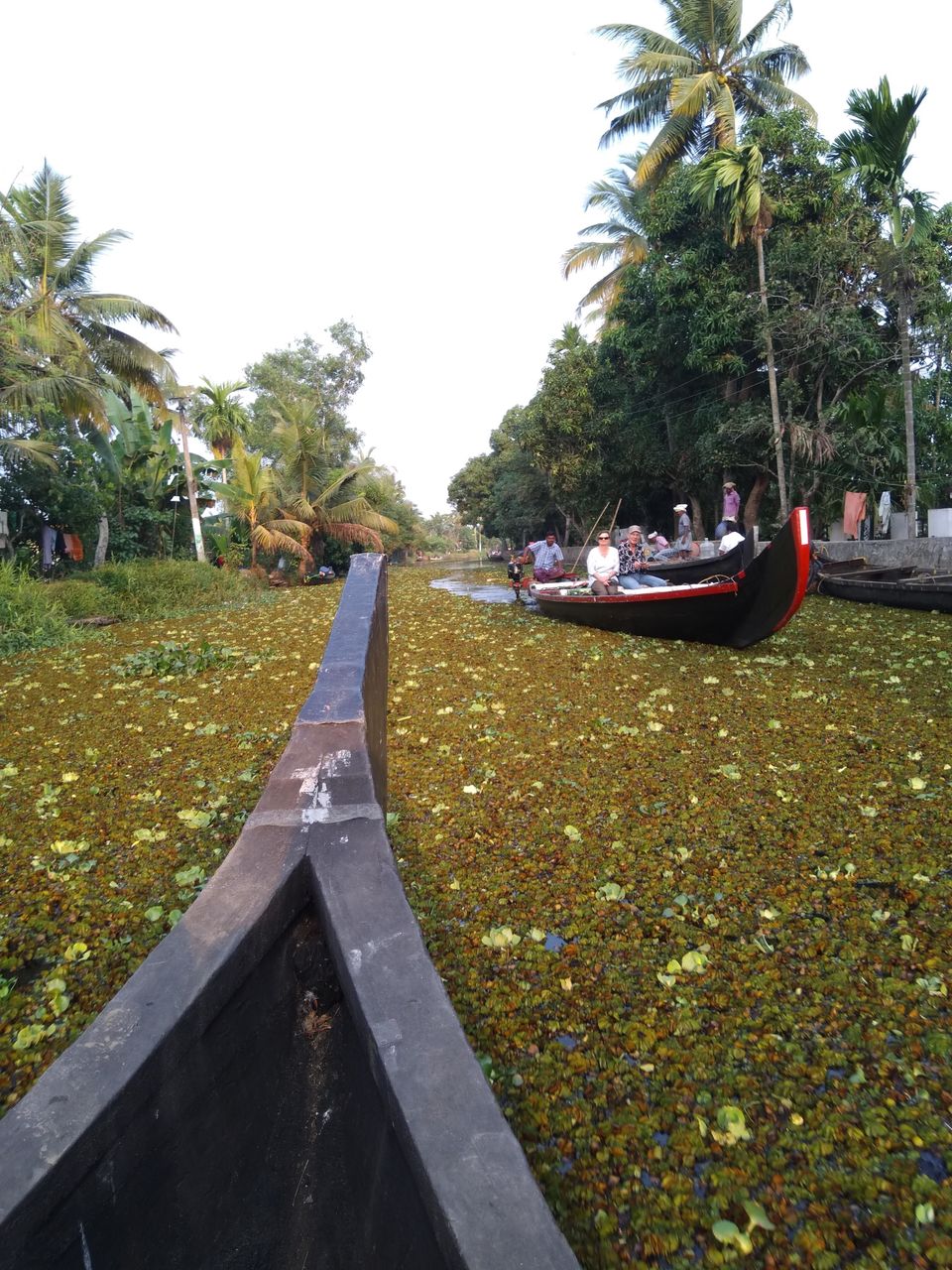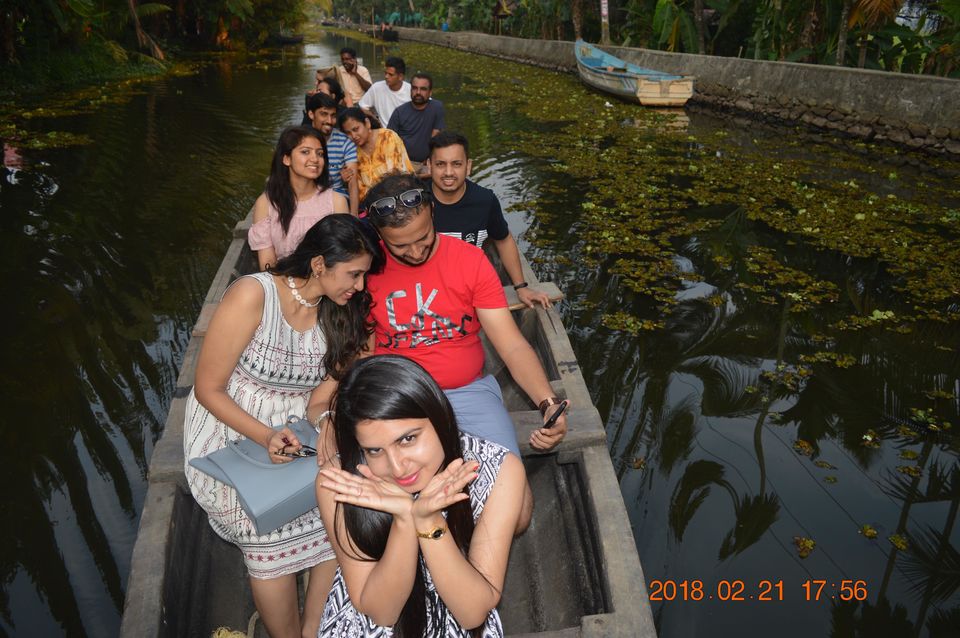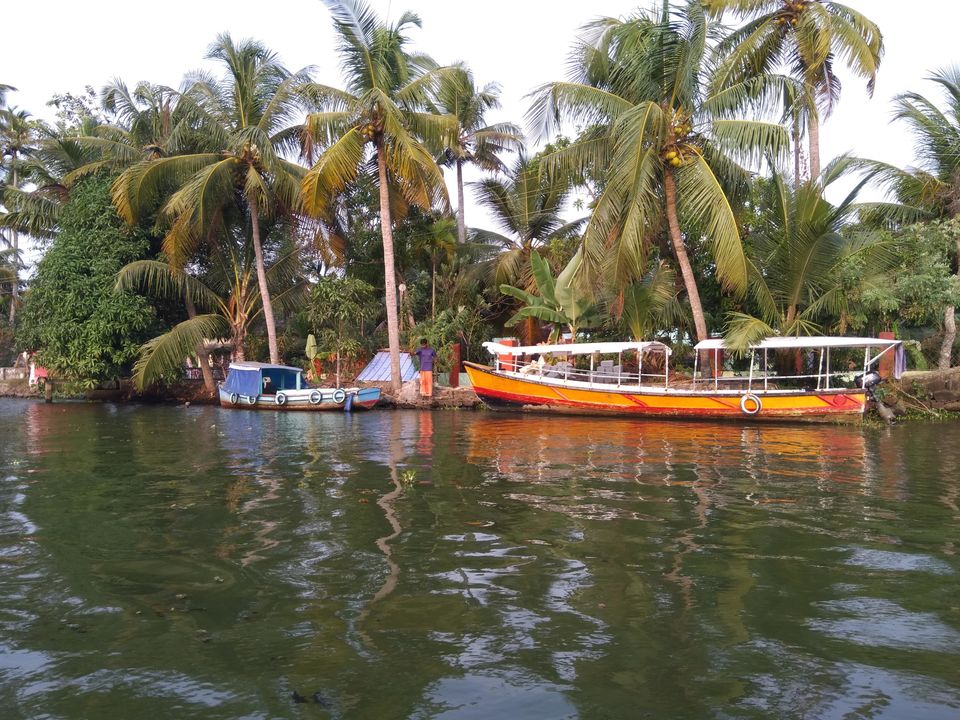 Alleppey Beach: The Alleppey beach is known throughout Kerala as one of the best beaches, owing to its intrinsic natural beauty. Alleppey celebrated past as a prominent port city is aptly portrayed by the 137-year-old pier that stretches out into the sea.
The ravishing beauty of the beach is further accentuated by dense palm groves, an ancient lighthouse and a beautiful garden at the seashore. Relaxing and picnicking at the beach are the preferred activities of visiting tourists.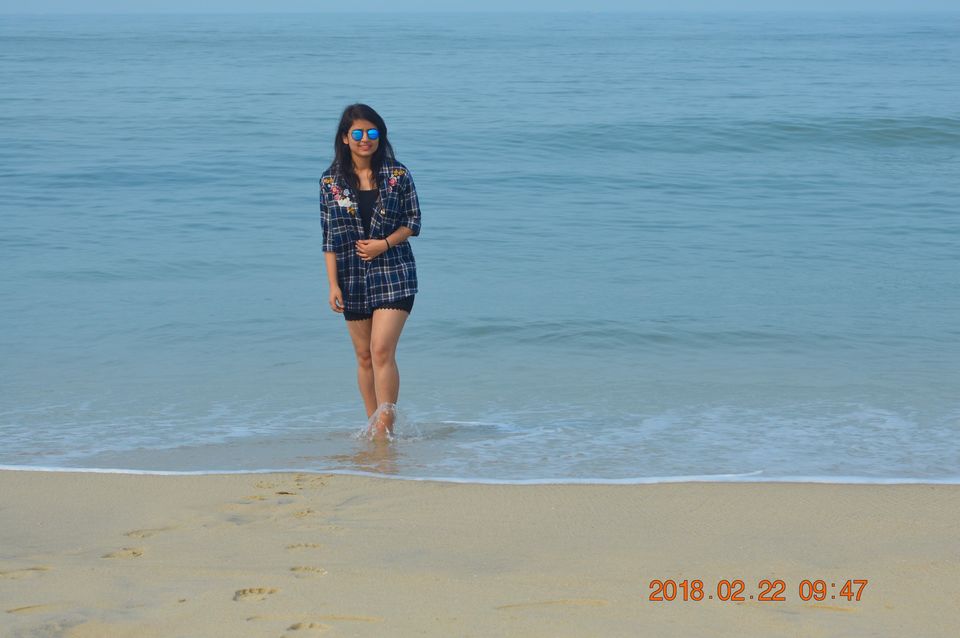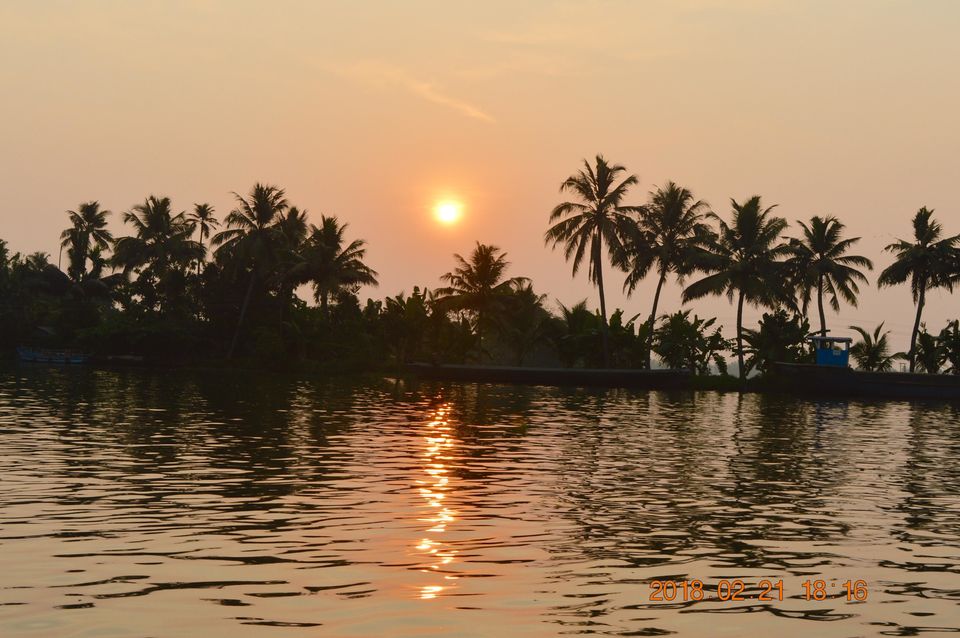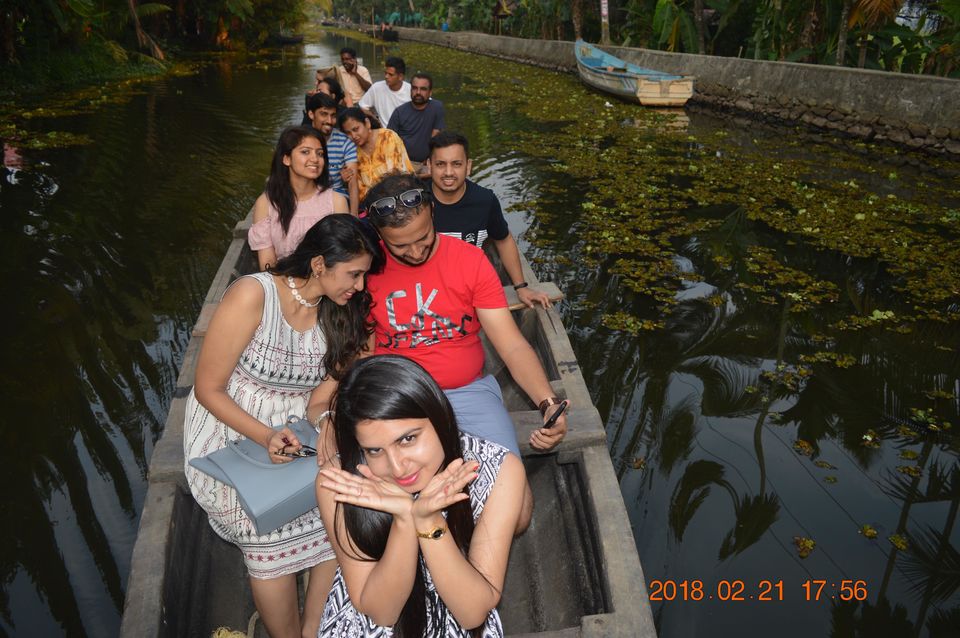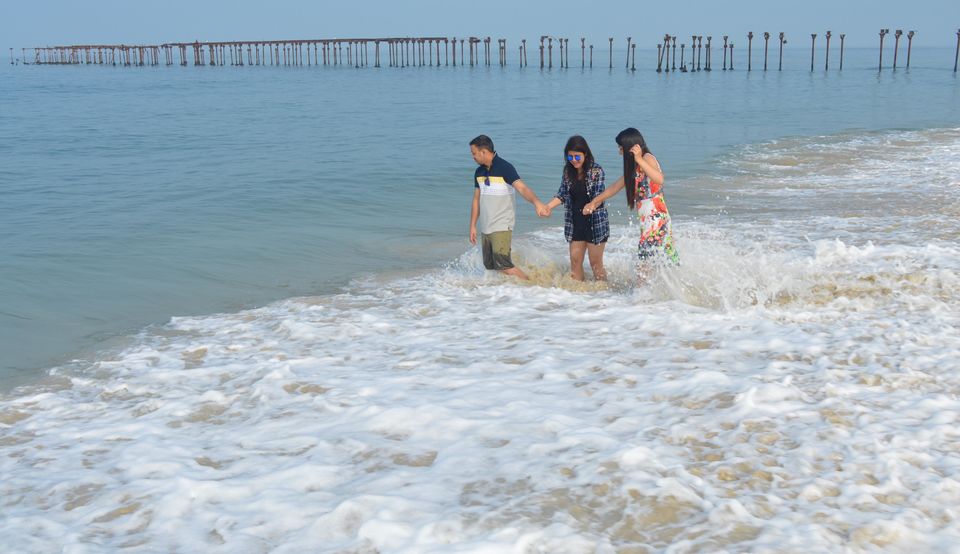 We booked our houseboat at a cost of INR 5500 per night.
Pro Travel Tip: Book the houseboat in advance.
Alleppey to Thekkady ( 4 hours Drive/ 138 km )
After 4 hours drive we reach Thekkady, there we stayed at Mundakal Paradise (a Homestay), it costs us around INR 1000 per room, book it in advance to avail discounts, A lovely place with spacious rooms and very welcoming family.
Thekkady is mysteriously attractive for its wildlife and its plantations. Most famously known to house Elephants, highly significant town is also home to large spice plantations. Thekkady brings to closer to the natural culture of Kerala.
Things to do in Thekkady
The Periyar Wildlife Sanctuary: Periyar Wildlife Sanctuary is one of the most popular attractions in Thekkady. Declared a Tiger Reserve in 1978, this wildlife sanctuary is one of India's most prominent tiger reserves and has played a major role in the conservation of tigers. The sanctuary noted for its diversity of wildlife, evergreen forests, and scenic beauty receives a large number of tourists from all over the world.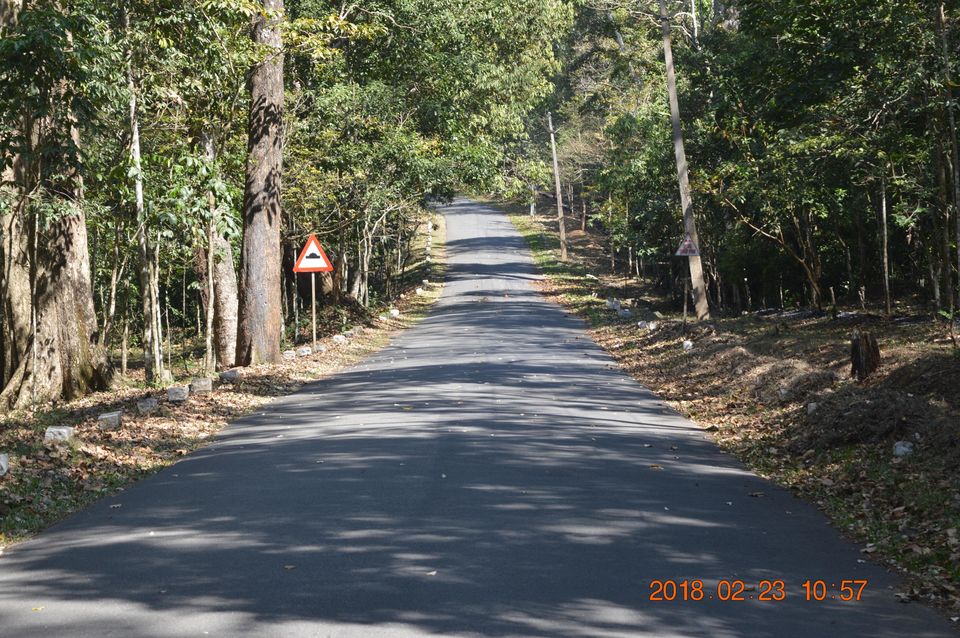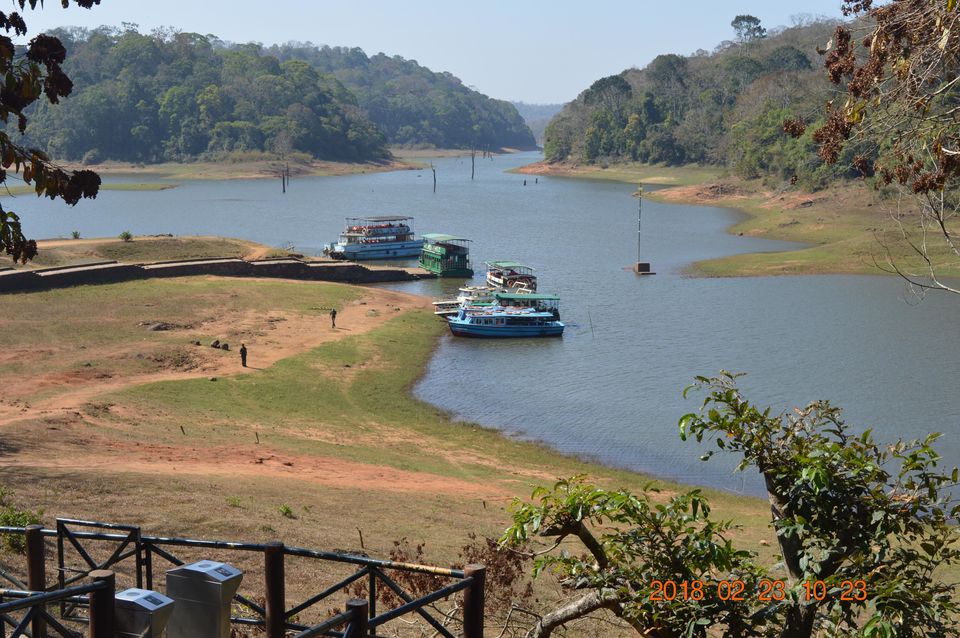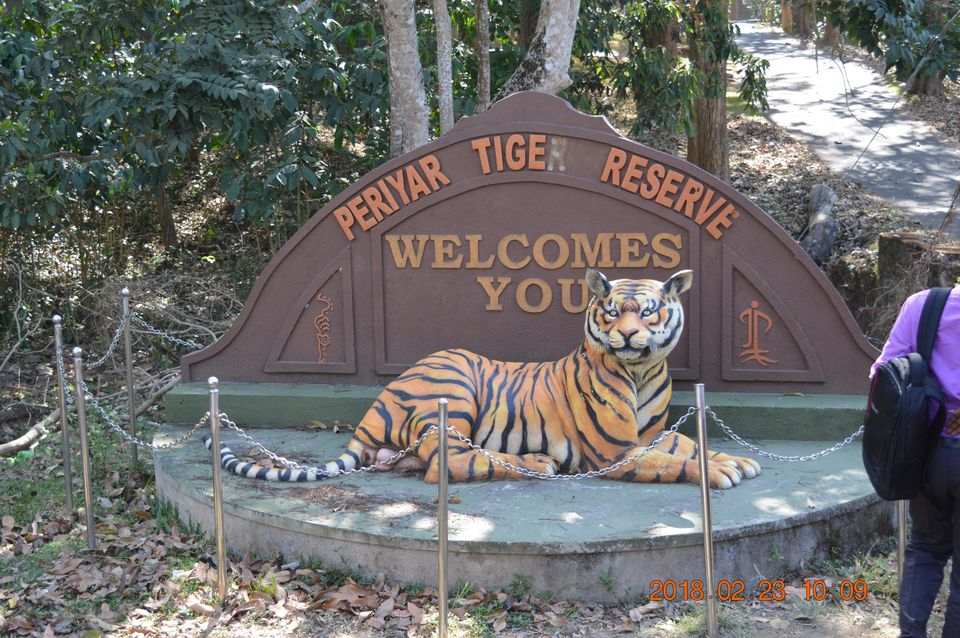 Elephant Junction Thekkady: Awesome experience. At Thekkady, it is a bit cheaper INR 400 per person. Only Riding on Elephant is not so cool. If one really want to enjoy with elephant then one should go with Elephant Bath. In this we get the elephant to get bath, elephant showers water through his trunk, we get to feed the elephant, and lastly, ride on it.
Pro Travel Tip: Try to Wake up early in the morning if you planning to visit the Periyar wildlife sanctuary.
Thekkady to Munnar ( 4 hours Drive/ 104 km)
This ride was quite tiring as we choose the wrong road to head towards the Munnar, don't take the shortest road shown by Google. Better go for the highway. Although sometimes it is amazing when you got abandoned in the woods. Although it is just 4 hours ride from Thekkady to Munnar but takes 6-7 hours us to reach Munnar.
"Sometimes beautiful paths can't be discovered without getting lost "
Munnar - The most sought after tourist destination in South India.A Large expanse of tea plantations, forests, wildlife, valleys, and mountains. It is surrounded by rolling hills dotted with tea plantations established in the late 19th century. Eravikulam National Park, a habitat for the endangered mountain goat Nilgiri Tahr.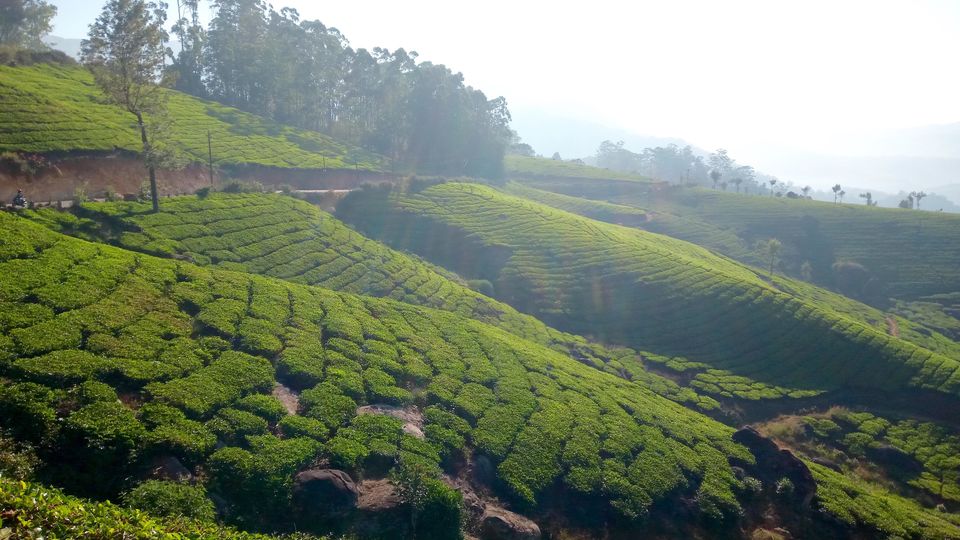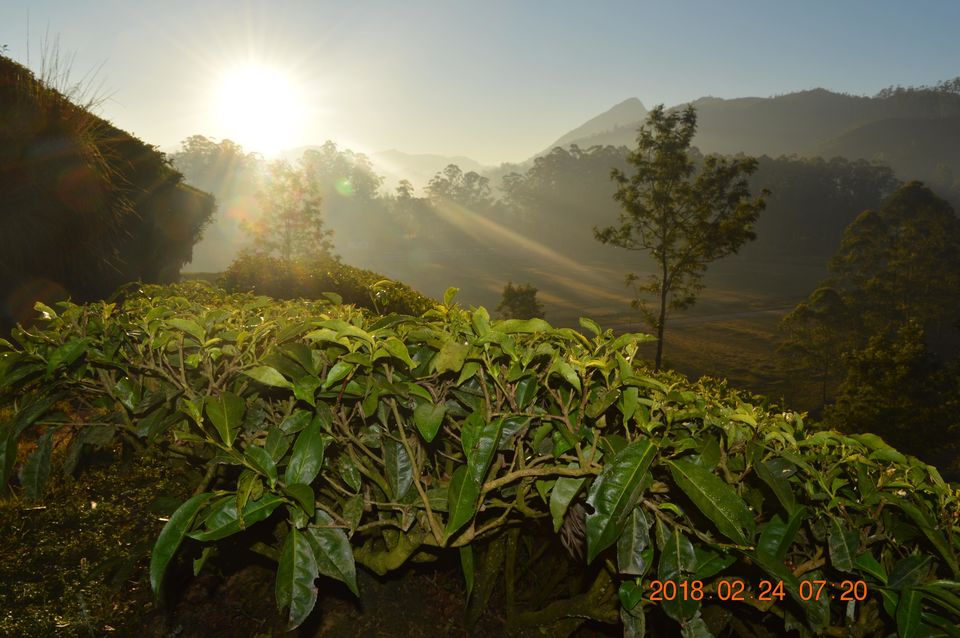 Pro Travel Tip: Do not miss the morning walk and book your stay in advance.
Munnar to Kochi (3 h 4 min (110.4 km) via NH85)
We started our day early as we planned to visit the Athirapally waterfalls which are around 110 Km from Munnar.
Athirapally Waterfalls in Kerala: Bahubali Movie Location: The waterfall scene sequence shown in Bahubali 1 is a compilation of Athirapally and Vazhachal falls in Thrissur district Kerala situated around 62 km drive from Cochin. The falls are situated in the flow path of the Chalakudy river in Valparai area.
The waterfalls wide and whitish color of falling water is very very attractive. The falling of water from the up to down is the most beautiful seen. I loved the beauty.
After visiting Athirapally we spent some time in Snowstorm Snow Park.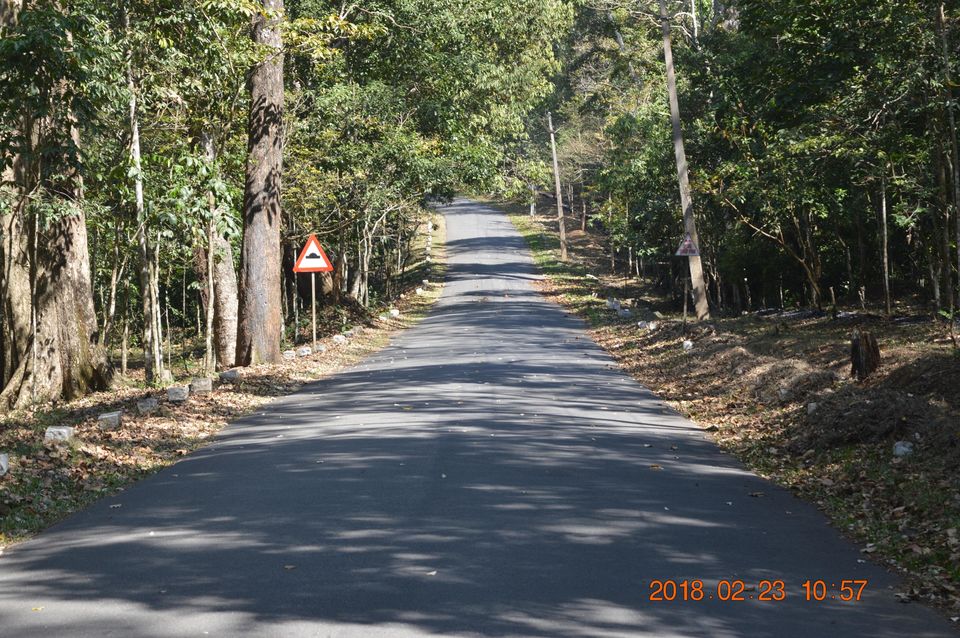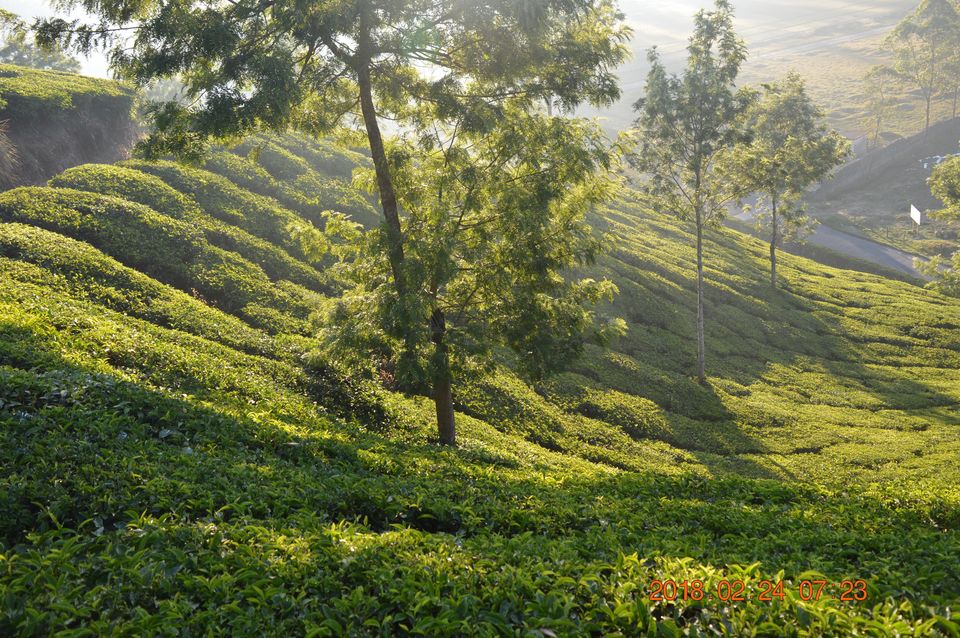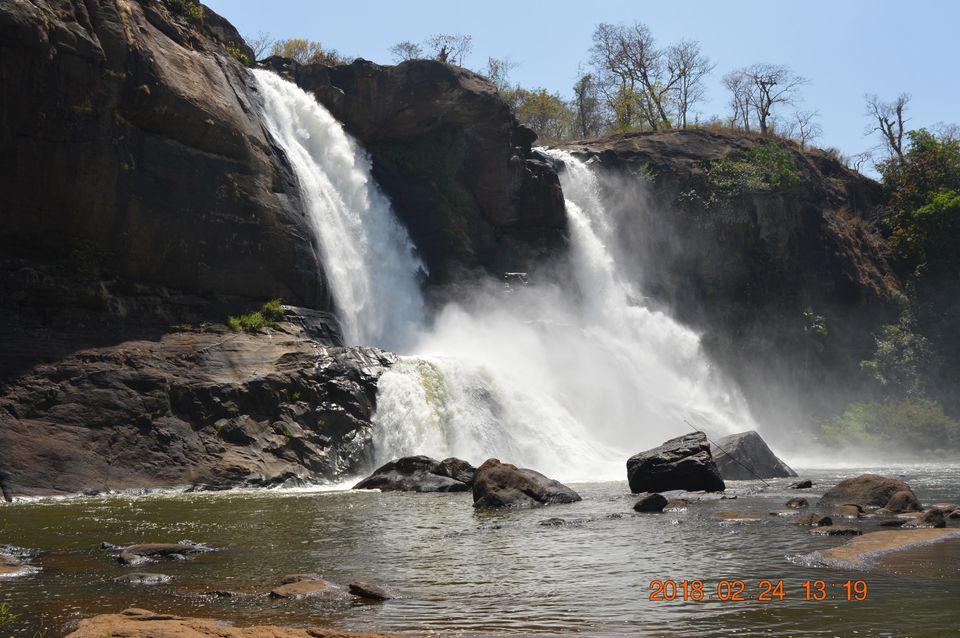 There are some places that leave an incredible mark in your heart, Kerala is one such place.
Frequent searches leading to this page:-
Munnar and houseboat packages, Kerala luxury tour packages, honeymoon packages Munnar 5 days, Cochin honeymoon package, 5 days honeymoon, Kerala honeymoon spots images