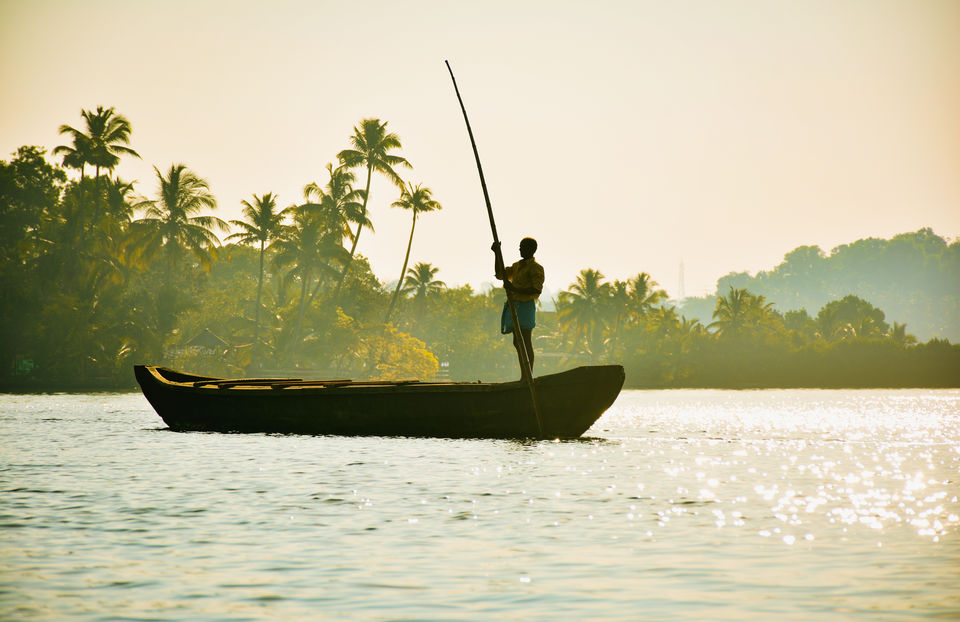 Munro Island is an inland island group located at the joining of Ashtamudi Lake and the Kallada River, in Kollam district, Kerala. The island is also known as vanishing island, as the name indicates Vanishing to disaster. The Island have been sinking after the tsunami in 2004. So if you wish to witness the wonders these Islands kept for you, it's now or never.
A one day trip to this amazing island is a refreshing experience filled with the raw beauty of backwaters. The trip started by early morning 5:30 and could reach the Island by 6 AM. You can reach the spot either by driving Kollam - Bharanikavu road to Munroe Island via Chittumala road in Kizhakkekallada or by taking the Anchalummoodu - Perumon road. But this route includes a ferry. There is also a railway station situated in Munroe Island. But only selective trains have a stop there.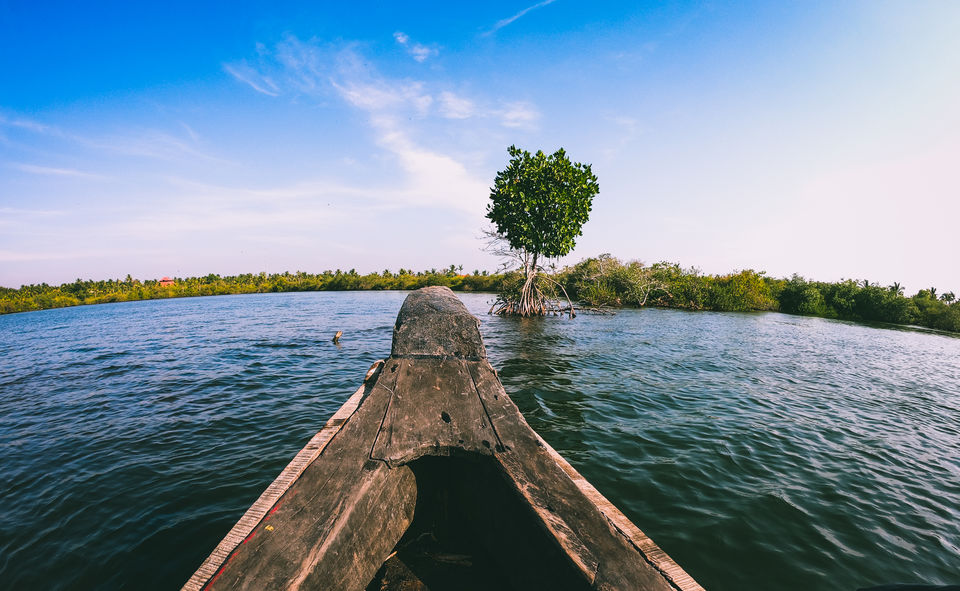 The main attraction of this Island is a "canoe trip" which is really exciting and much needed to understand the essence of rural life. The rowers usually charge almost 500 INR per hour to roam around these Island group. Another attraction here is an arbour made of mangrove trees which serves as an arch for the canoes that wander around this Island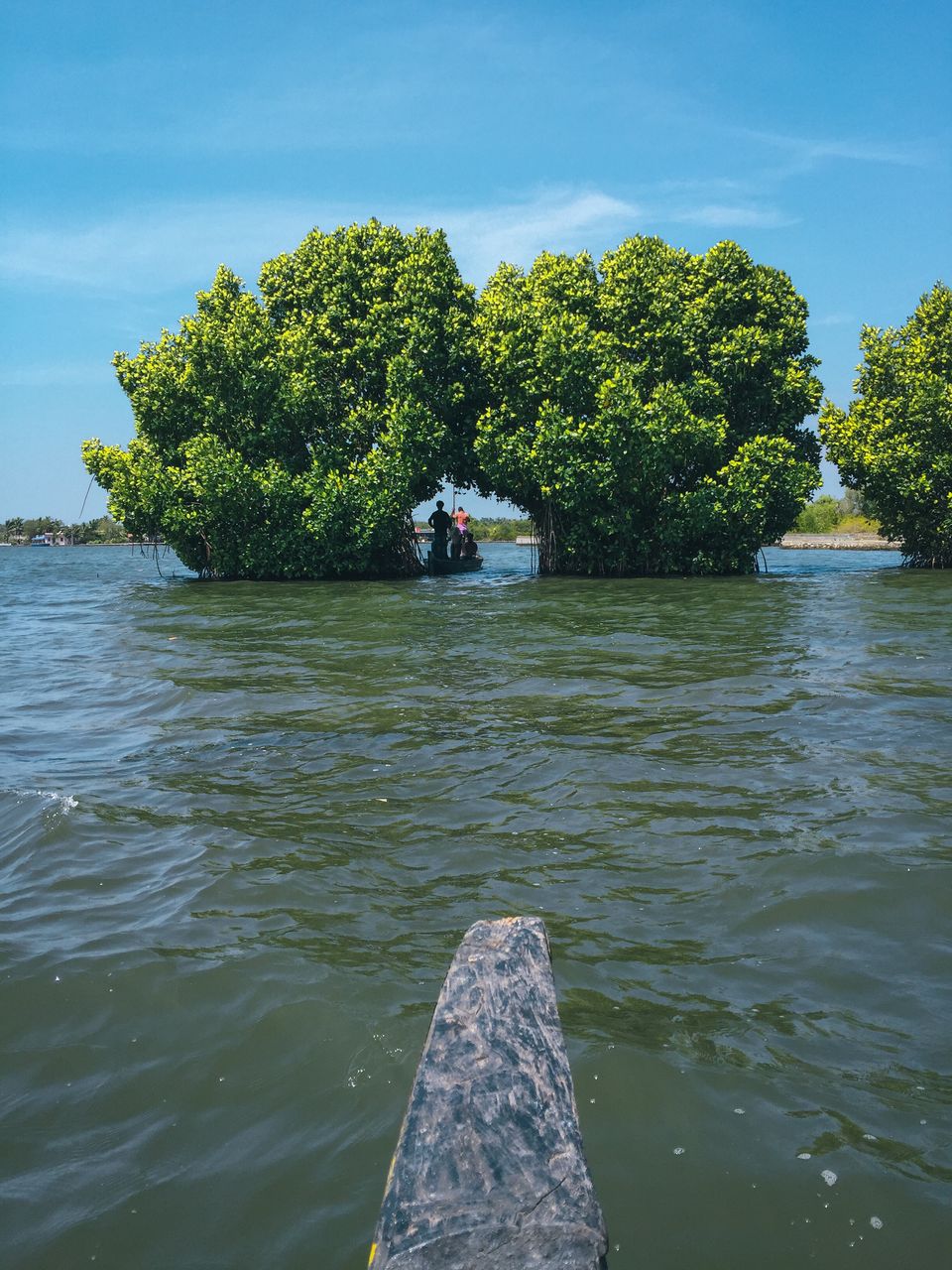 If you are really interested to learn the local culture and raw beauty, it is advised to dine from the local restaurants which will be short in facilities, but rich with the tastes served. Throughout the canoe journey, the mangrove trees which have different tone on both sides will give you a visual treat while they sway in breeze. The canoe journey beginning in backwaters will slowly lead to narrow canals filled with coconut trees on both the sides.
The canoe trip in morning light amidst the mangrove lush and leaning coconut trees is indeed a mind blowing experience. The view will be mesmerizing in golden hours. So the best time to explore these islands is during the early morning and sundown.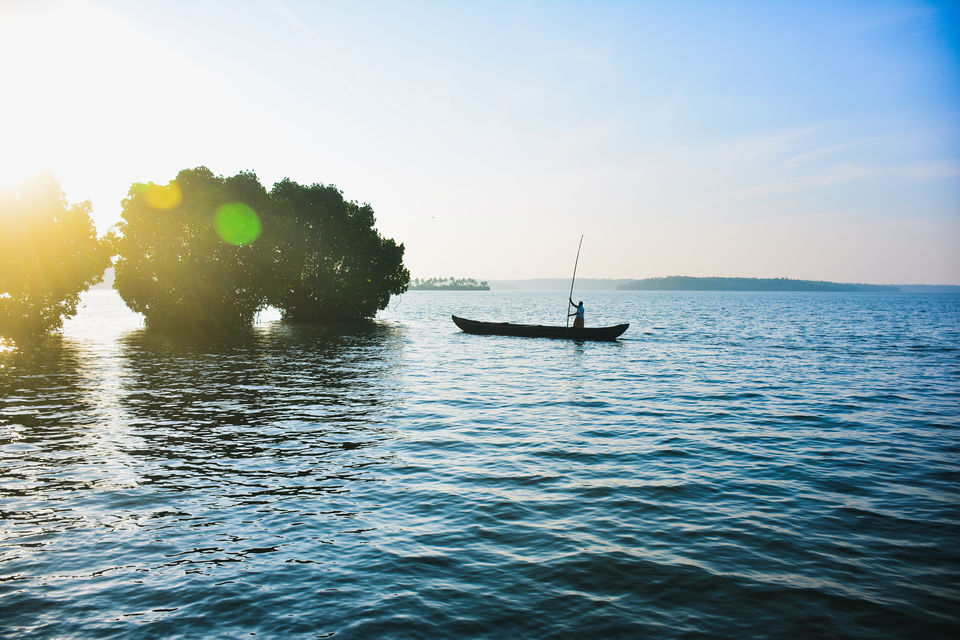 Tips for your travel to the Munroe Islands
Munroe Island is a place where you can meet lovely people. They reside there even after knowing that the place is a sinking gift of nature. Fishing is the main source of income of the locals. You can try the local dishes from the local restaurants which will be fresh and cooked with love.
Sea food is a must try when you are in this Island. A large variety of all kind of sea food dishes will be available in almost all the restaurants. The specialty is that it will be fresh and cooked in south Kerala style.
The local rowers will be very friendly and you can make use of the time you spend in this island by visiting mesmerizing places within the island.