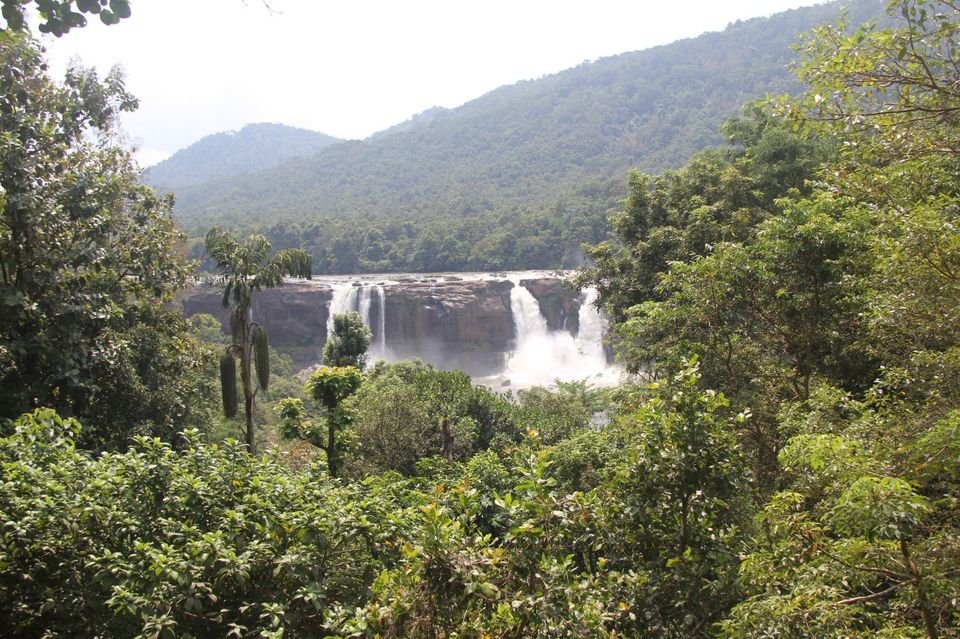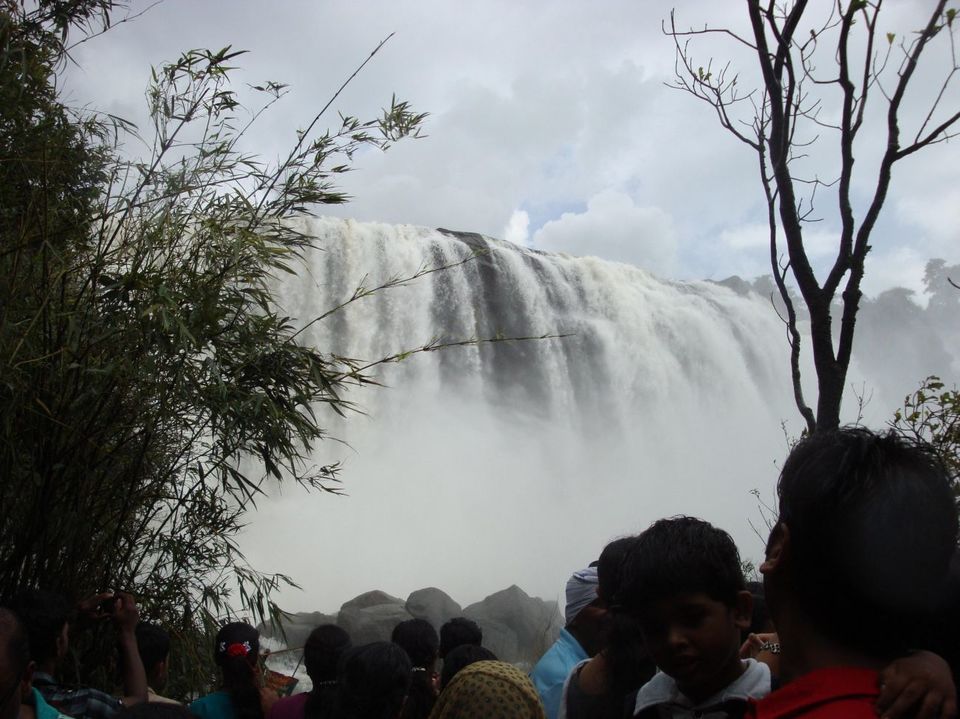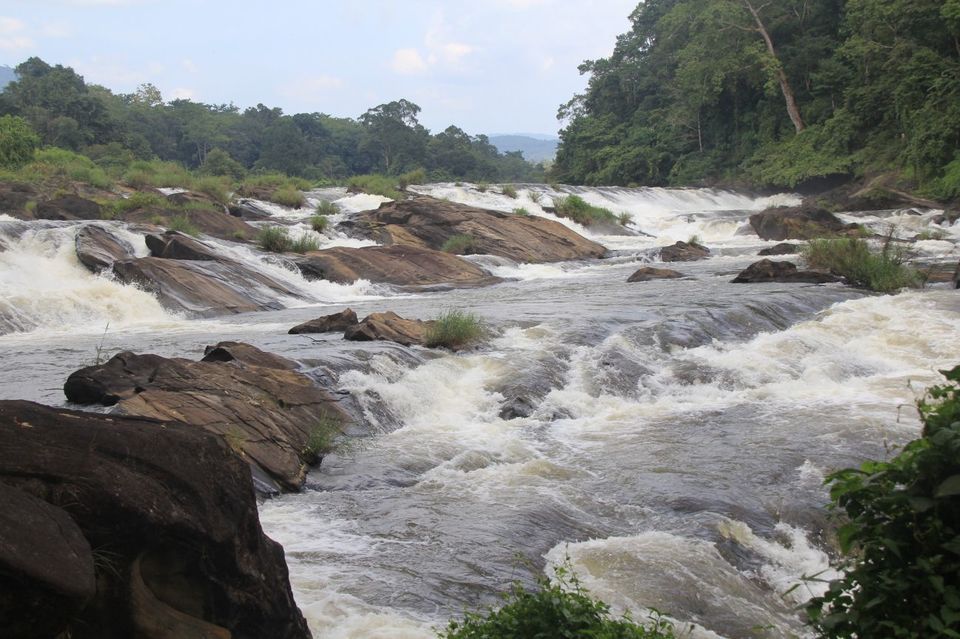 Come summer, all souls vie for a jaunt to a c-o-o-l ànd soul-soothing nature lap to experience n enjoy the immeasurable tranquility they bestow. The 'Indian Niagara' - ATHIRAPALLI falls - in the God's own country Kerala, is one such that beckons everyone, no matter what age or gender you belong to. Situated 30 kms away from Chalakudy town in Thrissur District, its full glory is enjoyable throughout the year, but monsoon is the apt season for the visit. A look at the gorgeous and heart-thrilling falls fully justifies how and why it is called Indian Niagara. Surrounded all around with abundant greenery, the roaring water from the river Chalakudy (originating from the upper western ghats) leaps down by 80 to 90 feet, a marvelous sight to behold. Sholayar peak gigantically standing at the backdrop makes a stunning view. To see the eye-catching scenery of water gushing down at thunderous velocity we need to walk down the slippery and uneven pathway that at times, turns dangerous. But once there, its exhilarating and captivating scenic beauty greets you. You feel elated as if the strain taken is worth it. A closer glimpse of the surroundings from this view point makes one to jump (?) with joy. I run short of words to explain the bountiful gift mother nature was kind enough to endow on the merciless (?) humans. Anyway, overall, the spectacular scene enthralls you no end and the place no doubt, is a nature-lovers' paradise.
Athirapalli is a regular spot for filmi shoots too. In fact several scenes for films Dil Se, Guru and Bahubali were extensively shot here. The entire area is a photographer's delight, for, you pass through pristine forest cover inhabited by rare species of birds and animals. For trekking and river rafting too, the place is well suited and unique.
If you are still nature-thirsty, you have other attractions too nearby, like lesser known Vazhachal falls, Charpa falls, Kundoormad falls, Sholayar dam and the list goes on and on.
Couple of water theme parks can also be spotted on the way, for tourists to have more fun.
To put in a nutshell, a trip to Athirapally Falls is adorable, magnificent and a literal visual treat.