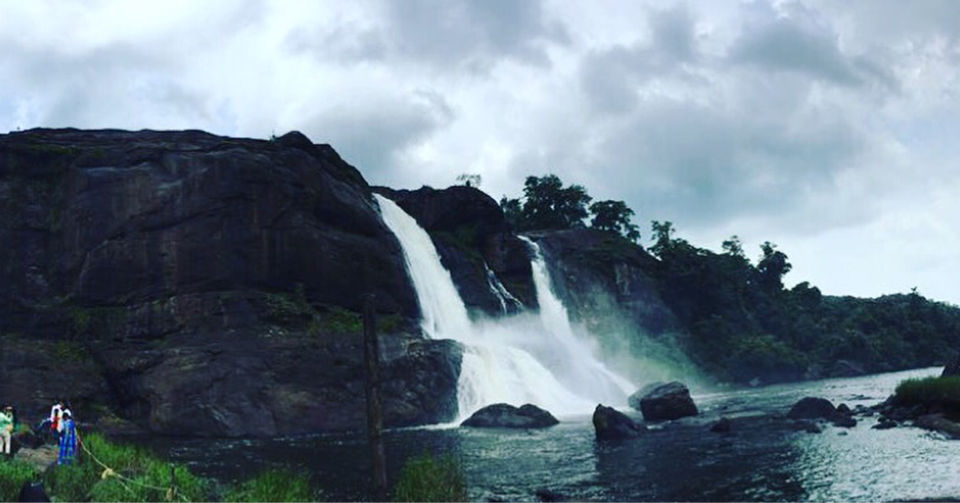 Athirappilly Falls is nicknamed as 'The Niagara of India' and is the largest waterfall in Kerala.
So do you remember that scene in movie Baahubali when Shiva carried huge Shivling on his shoulder, Preity Zinta dancing on 'Jiya Jale' in Dil se movie or Aishwarya Rai dancing on 'Barso Re' in Guru movie, 'Behne de' in film Raavan, 'Achi lagti ho' in Kuch na Kaho movie,Madras cafe,Yaariyan and the list goes on!
Athirapalli Falls is best visited during rains. The rest of the year there is water flow but hardly the spectacle it is from June to October.
There are two water theme parks (Silver Storm and Dream Word) and many resorts on the way to Athirapilly.
It is the most attractive wildlife watch and Ecotourism Jungle safari through the evergreen forest of Sholayar ranges of Western Ghats - Kerala. It is also the most beautiful Jungle Saffari watching Wildlife in the entire Kerala and is about 90 km across the rain forests of Sholayar ranges. A unique opportunity to experience the rich flora & fauna of Athirappilly.
Athirappilly-Vazhachal area is the only location where all four South Indian species of hornbills — the great hornbill (the state bird of Kerala), Malabar pied hornbill, Malabar grey hornbill, and the Indian grey hornbill are found living together.
Forest wildlife in the area includes the Asiatic elephant, tiger, leopard, bison, sambar, and lion-tailed macaque.
How to get there ?
Route through Valparai
Route through Angamaly
Route through Chalakudy
we took a route through Angamaly as we were heading from Cochin,on the way could see palm oil plantation and this route can save time,distance while enjoying the scenic abundant lush green view!
Road between forest
Kerala is indeed 'God's own country'!
#incredibleindia