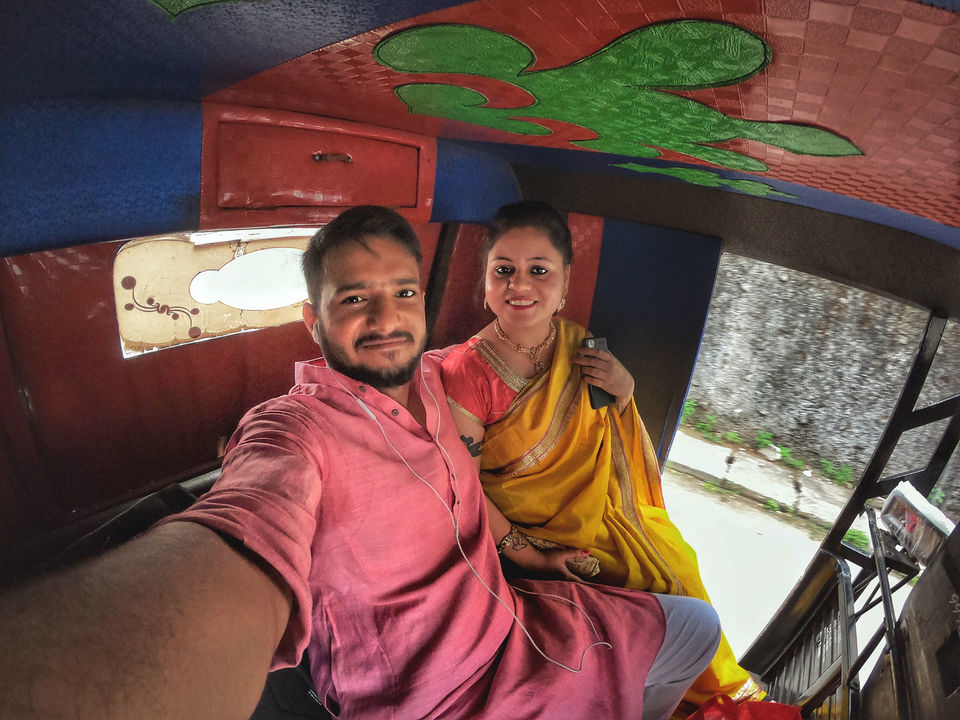 It was the day that we waited for a long time. We waited almost 6 months to attend this wedding in Kerala, or should I say that my friend Mittali was invited to her friends wedding and I just got lucky.
After arriving in Kochi, the city where our adventures of a lifetime begun, it was the 2nd day in Kerala and the day we attend the South Indian wedding. That day, we woke up early as there were a couple of things that we had to take care of before heading towards the wedding venue.
It was around 7 AM, Mittali had to find a place to get dressed in a South Indian outfit, after all it was her friend's wedding in Kerala. After wandering for almost half an hour around places nearby we came to know the fact that the shops here do not open that early. Luckily, we found a salon that was going to be opened by 9 30 am. Since there was a lot of time, we couldn't find any other option than to head back to our hotel and come back at 9 30 AM. Well, we're hungry so we had this amazing breakfast at Yas restaurant (near to Indian coffee house) which included Dosa, Uppam with egg curry, and fresh Watermelon and Orange juice.
After getting back to our hotel, the time was now for myself to get dressed up in Indian traditional wear before we left for the salon and then for the wedding which was about to start at 10 30 AM.
We packed our luggage and checked out of the Hotel at 9 15 AM hoping the Salon is open. Well, it was open and it took almost an hour for my friend to turn south Indian :p in her south Indian outfit. She looked beautiful <3. By 10 30 AM we took an auto ride towards the wedding destination, The Centre hotel. We reached on time right before the wedding started. It was at this time that we got to know that the bride (our friend) was indeed getting married to a south Indian actor, Sreejith vijay. Slowly the crowd begun to increase and the number cameramen too, after all this was an Actor's wedding and there had to be news channels to cover this function.
We entered the venue and unlike the north Indian weddings that takes ages to complete, we the south Indian weddings are short and are done in a matter of few hours. The wedding function started in the Ashoka hall of the center Hotels with the Bride arriving to the stage and followed by the groom. The rituals were performed and soon the couple was married. The function was then followed by an amazing dance performance by Archana's friends and family which was really fun to watch and we enjoyed those moments.
We met the couple and greeted them for getting married. It was now the time for us to have the authentic south Indian wedding food which was arranged on the floor right above the wedding hall. The food was being served on banana leaves and this was something that we were most excited about in this wedding as we never had food on a banana leaves.
There were many rows of table, all set with Banana leaves and a few starter items. We took a corner seat and in matter of few minutes main course food was served.
The wedding went pretty well and we got to experience something new and different. We learnt how in south India people celebrate happiness and enjoy the festival like this wedding.
We stayed at the wedding till 3 pm after which we took a cab to our next destination, Alleppey.