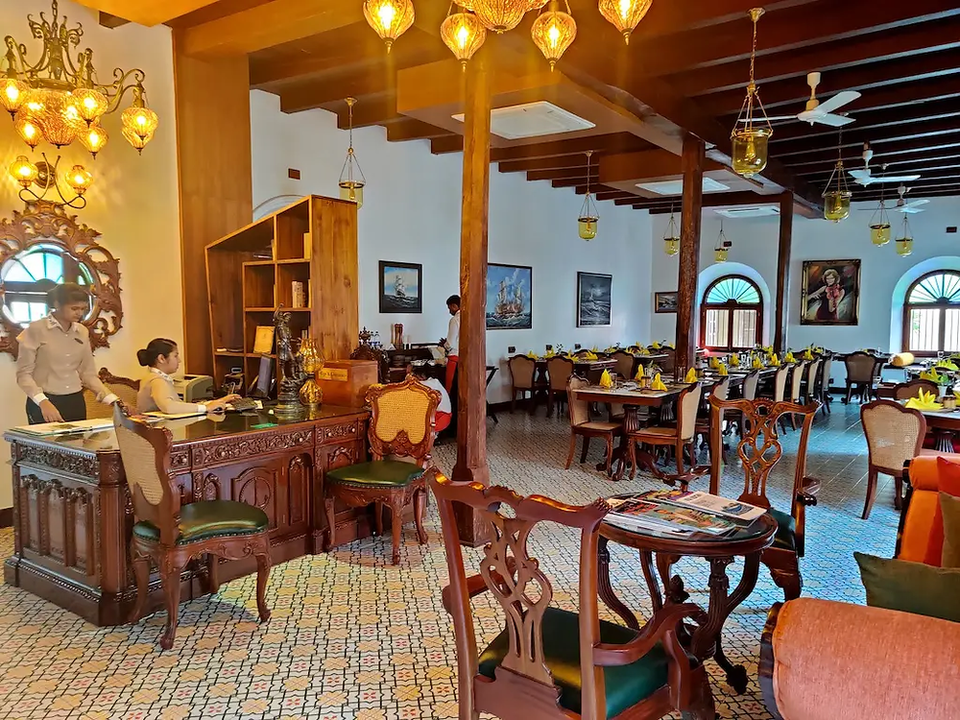 During our stay at Forte Kochi, we were spoilt for choice when it came to food. The head chef - Gejo George and his entire team was full of enthusiasm and the food was mind-blowing. We had our lunch, dinner and next day's breakfast at the hotel.
Although there is only one restaurant - Jetty, it is more than enough with its indoor seating and extended area of bar that further opens into poolside seating that offers more intimate set up in the evening / night and a bright cheerful set up in the day time.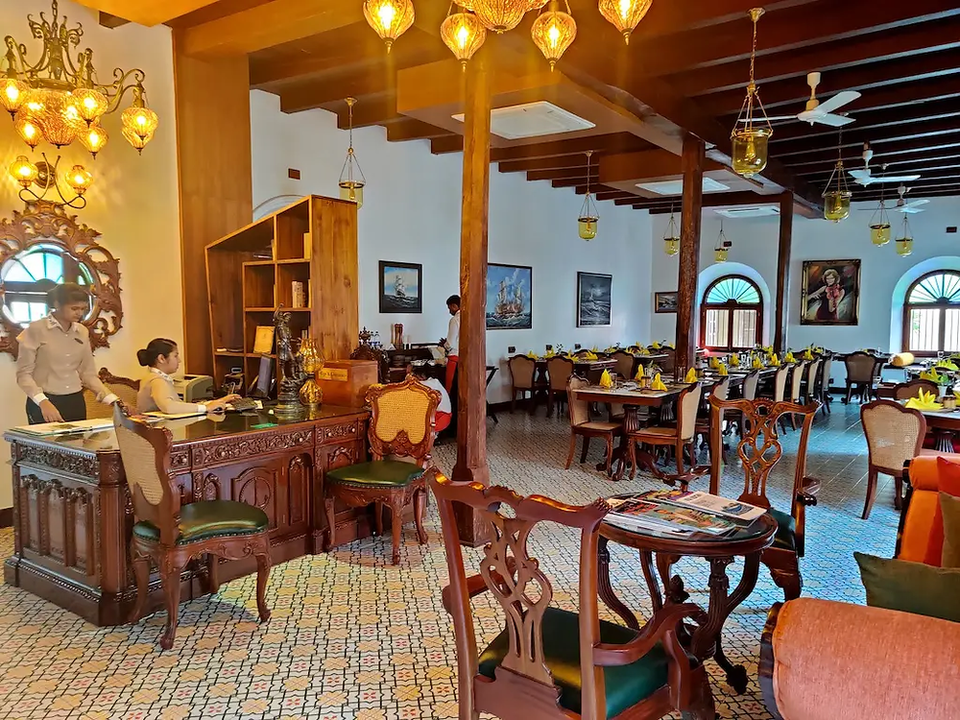 Photo courtesy - Voyager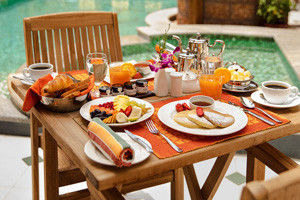 Photo courtesy - Forte Kochi
Here are the details of our meal experiences at Forte Kochi.
We started our lunch with Spinach Dal Vadas served with tempered coconut chutney. Crisp on the outside and soft inside. Most times Dal vada turns out to be a little chewy, but this wasn't hence we finished it instantly. Some Paneer Tikka that was charred to perfection.
The food was washed down with a flute of Berry Spritzer.
For mains we had Parotta that was made more like Kizhi preparation with veggies instead of chicken. The aroma coming out of those smoked veggies was truly enticing.
For dessert we were served Paruppu Payasam, Semiya Payasam with Papadam and Banana. I must say the papadam added so many different layers to the flavor profile and the sweetness of the payasam. This entire combination was out of the world !
With this lavish meal we had to indulge in an afternoon nap.
In the evening after a bit of sightseeing of Fort Kochi we came back to a gorgeous dinner setting by the pool where we had a table reserved for us.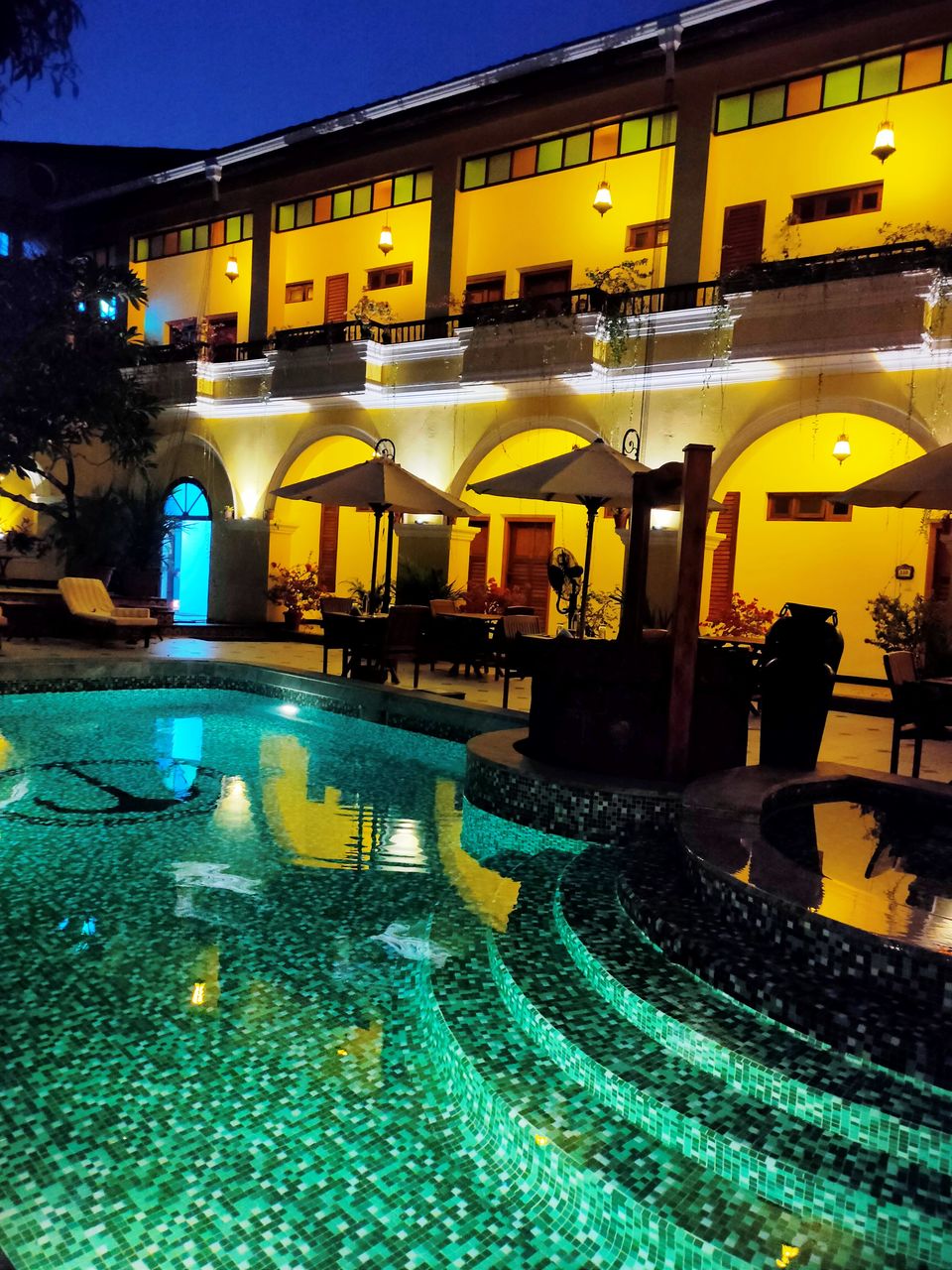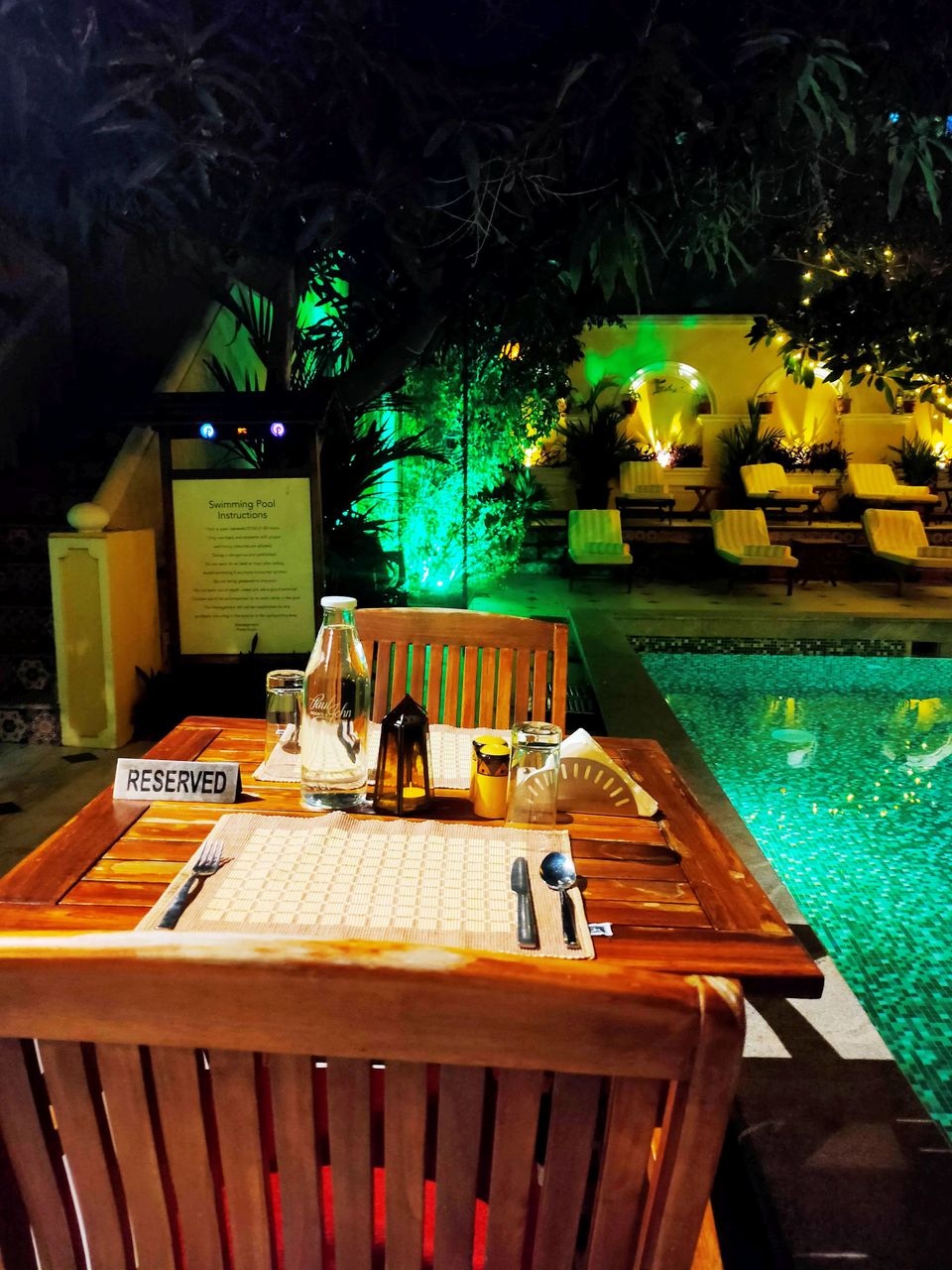 We started our meal with Tempura Veggies with honey chili sauce and Rajasthani style Kurukuri Bhindi. This was accompanied by Pina Colada.
For mains we had Bhindi Mappas – This Bhindi preparation in coconut milk curry was so aromatic and with a dash of pungency. And Malabar Veg Curry with Appam. These were the finest appam we had in our entire stay in Kerala. Cooked to perfection.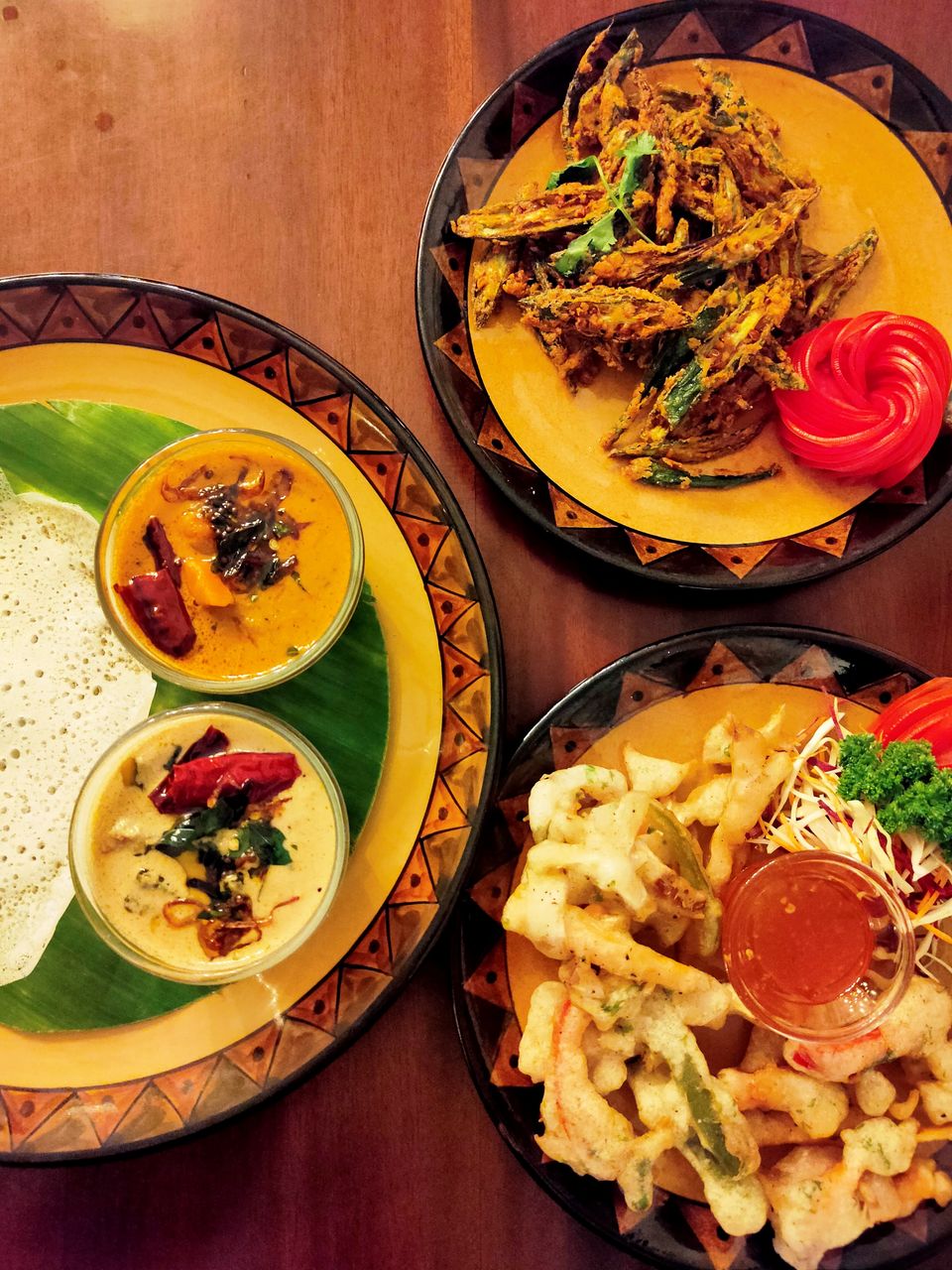 After a good night's sleep we headed to the restaurant to feast on the breakfast.
Due to pandemic they have been serving A la cart Breakfast.
We had Ghee Roast Dosa with Sambar, Coconut chutney and Tomato chutney, along with Fresh Pineapple and Watermelon Juice.
Followed by Egg curry ( Thattukda style) with parotta. Though this is a beef speciality, as we are eggetarians chef turned it into an egg preparation. It was spicy and yet delicious.
We finished our breakfast on a sweeter note with Waffles with maple syrup.
Throughout all our meals, chef personally looked into our food preferences, likes and dislikes. His recommendations were spot on and made our experience unforgettable.
Details of Jetty at Forte Kochi
Contact No : 0484 270 4800
Address : Forte Kochi, Princess St, Fort Nagar, Fort Kochi, Kochi, Kerala 682001
Zomato : https://www.zomato.com/kochi/jetty-1-fort-kochi
Cost for two : INR 1200 approx.
Verdict
Dining experience at Forte Kochi is sure to go down your memory lane because the food and service both are impeccable. Highly recommended for date nights or special occasions.
Ambiance: 5/5
Food : 5/5
Service : 5/5