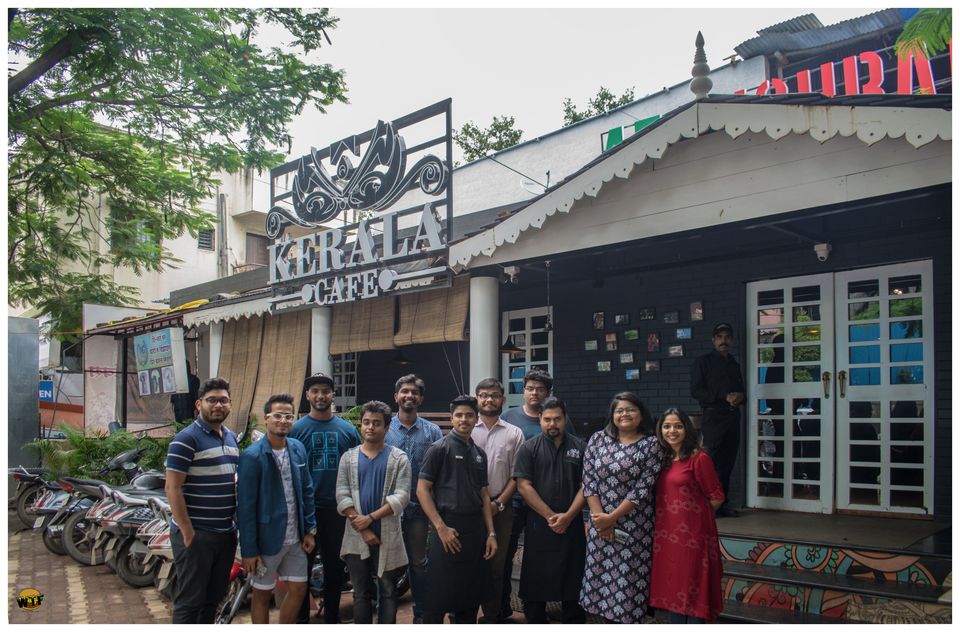 In this city of most diverse spread of the cuisine from inside and outside the country, There has always been something missing, just like an Authentic South-Indian Cuisine. But, Kerala Cafe is a tastefully designed boutique restaurant that serves authentic Kerala cuisine with a contemporary outlook.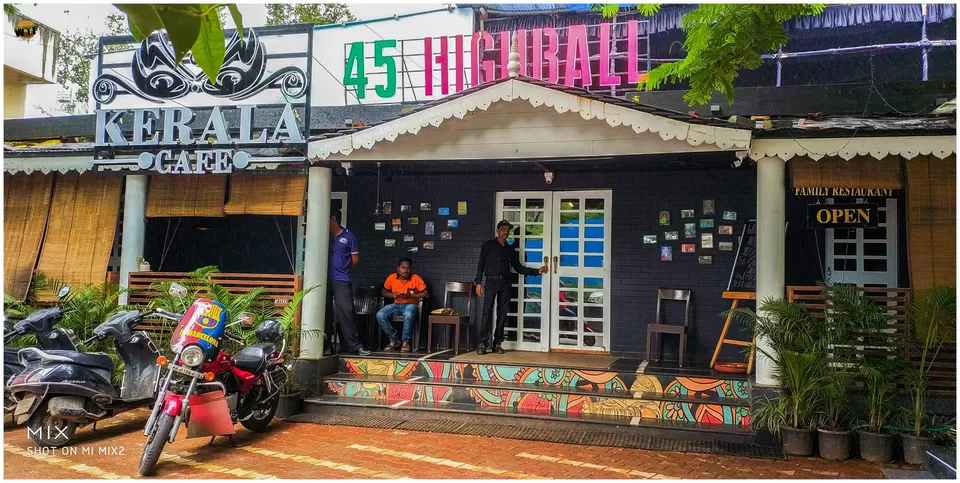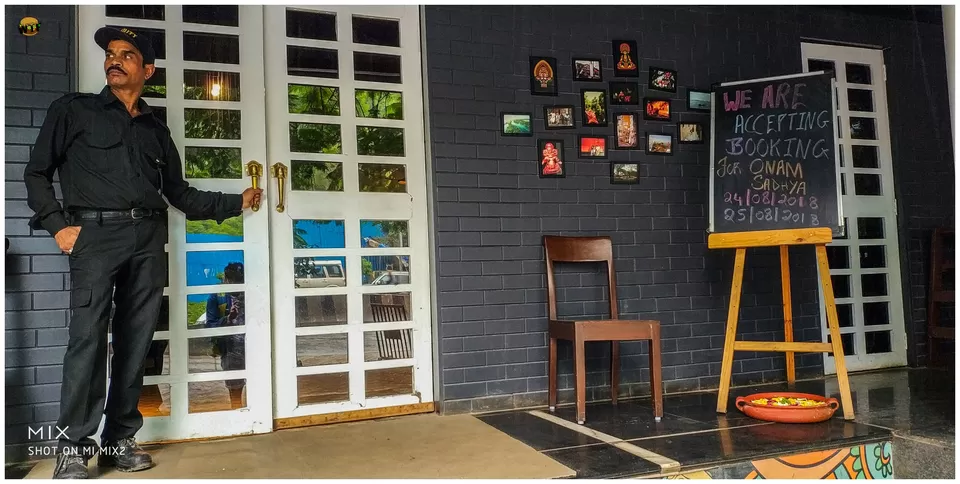 While having a recognitive presence in Mumbai, Kerala Cafe is newly opened restaurant at Baner, Pune and is functional by the efforts of Management Team from Mumbai and are guided by the Owners who are Malayali. The restaurant is game at Malabar Cuisine and there's a lot to pick your favoutite meal from.
But, It's just not the food to talk about, To help their customer have a true South Indian Experience, The Walls are decorated with paintings and artifacts that will surely bring your jaws to awe.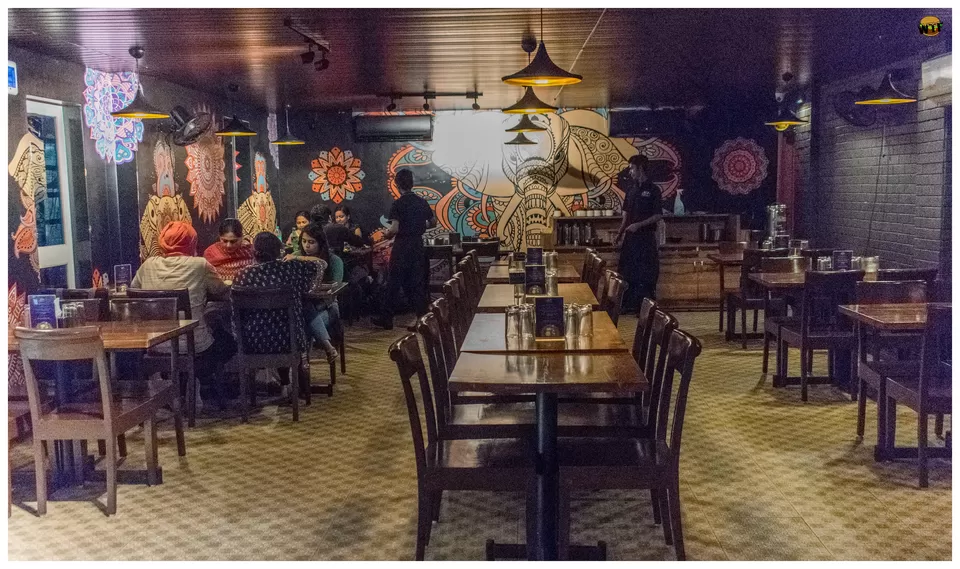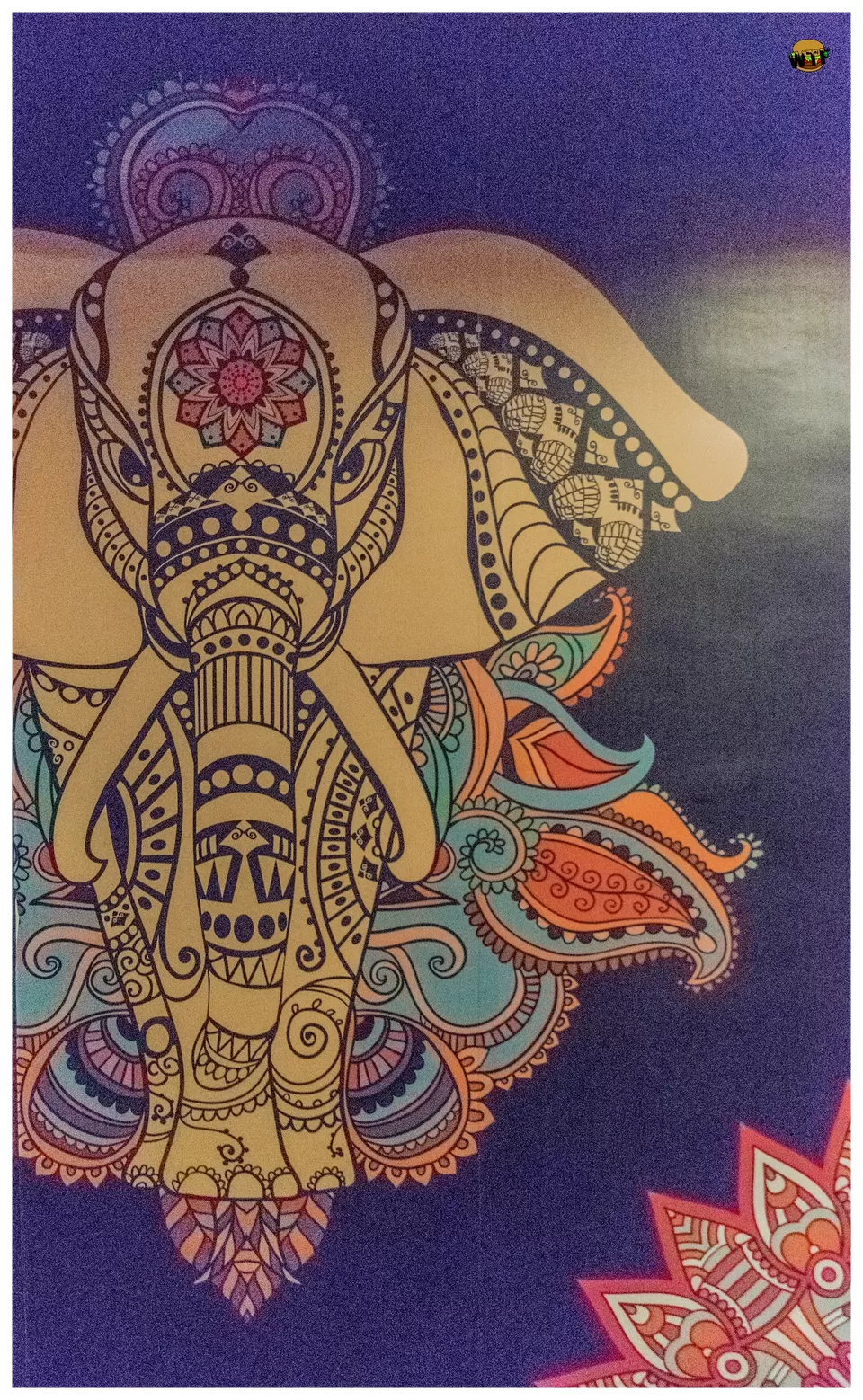 I was recently invited for a tasting at this place to bring the taste of Malabar to out table and given below is a little something about my experience and the items that I got to taste:-
WELCOME DRINK:-
Pathimugam:- This Ayurvedic recipe is a hot drinking water, slightly pinkish in colour, used by many people in the state of Kerala, India which is served in many restaurants and homes just before eating.This herbal drinking water has the ability to cure anti-thirst, used as blood purifier, anti- diabetic, improvement of complexion and several other properties.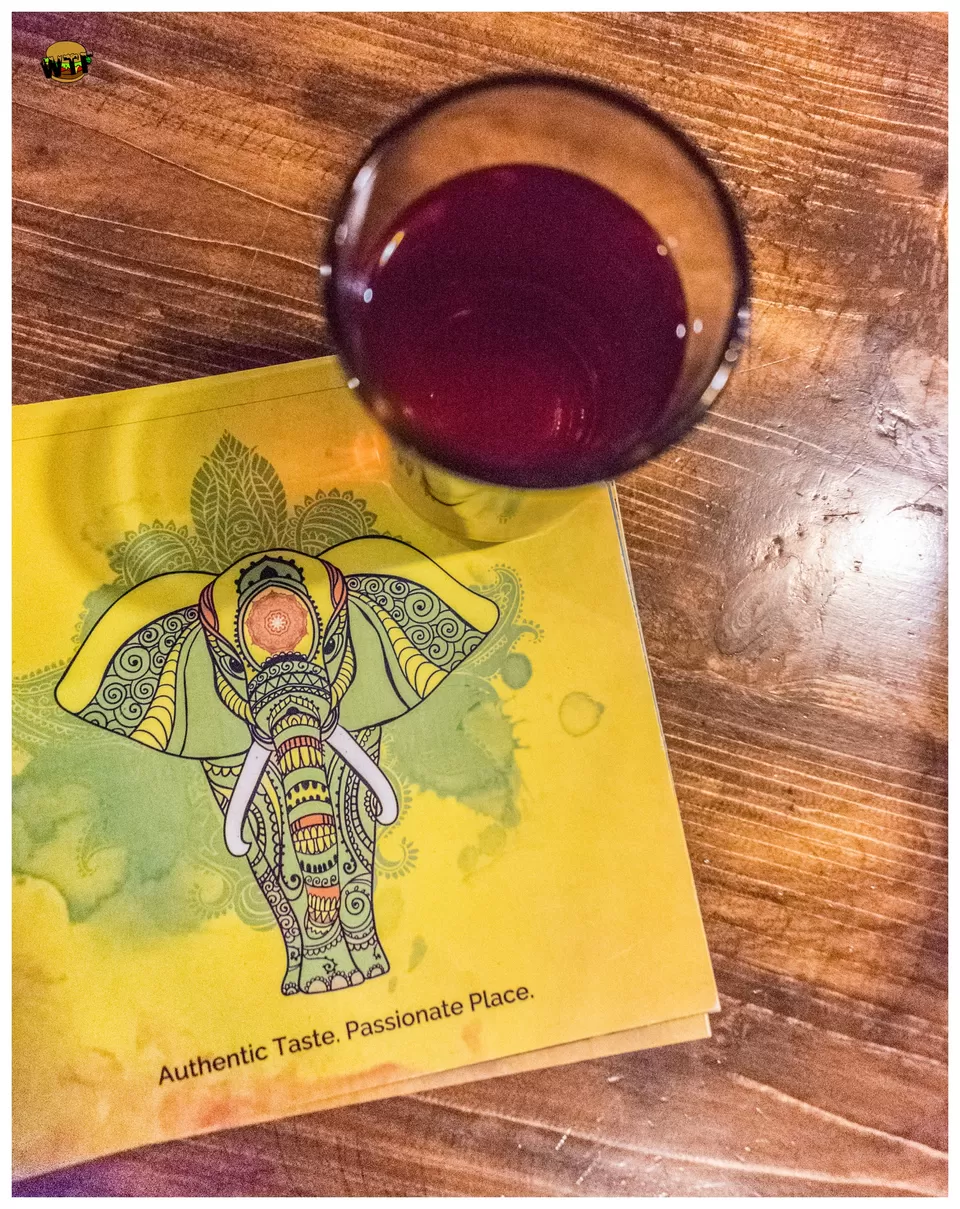 DRINKS:-
Lime Kulukki Sarbath (50 INR):- While, I've aways had a thing for Lemonade, This just totally came along a surprise. The Spicy twist brings a real change from everything I've ever had before. This the Lemonade going crazy, The Lime and Lemonade getting a pinch of spicy twist, Well, This is simply crazy in my language.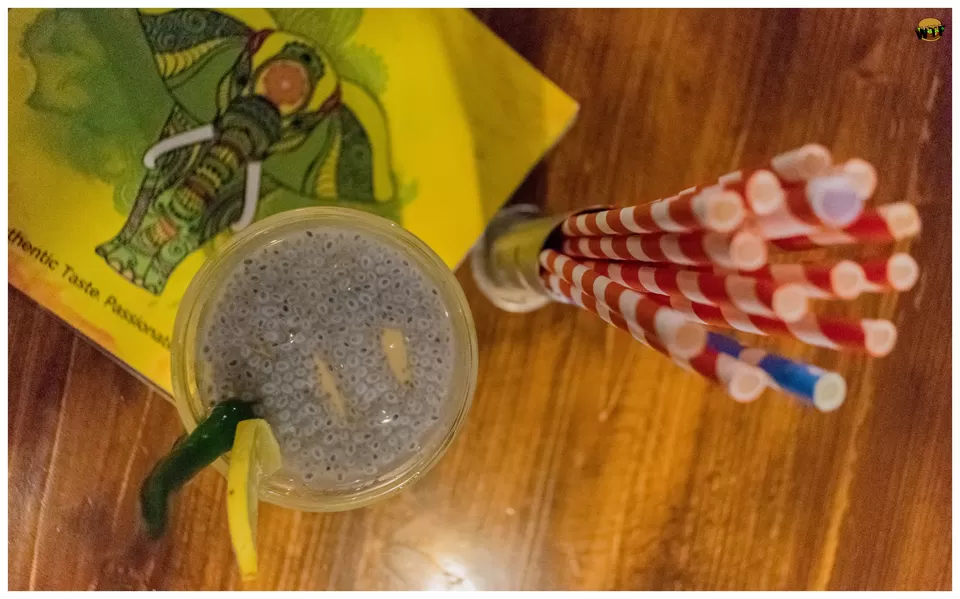 SOUPS FOR THE SOUL:-
Kozhi Koll Soup (150 INR):- Well, This is a soup to be cherished with all good words in the dictionary. While Chicken Soup has always been a thing in my list of favorites, Kerala cafe just added the right amount of Spices in it.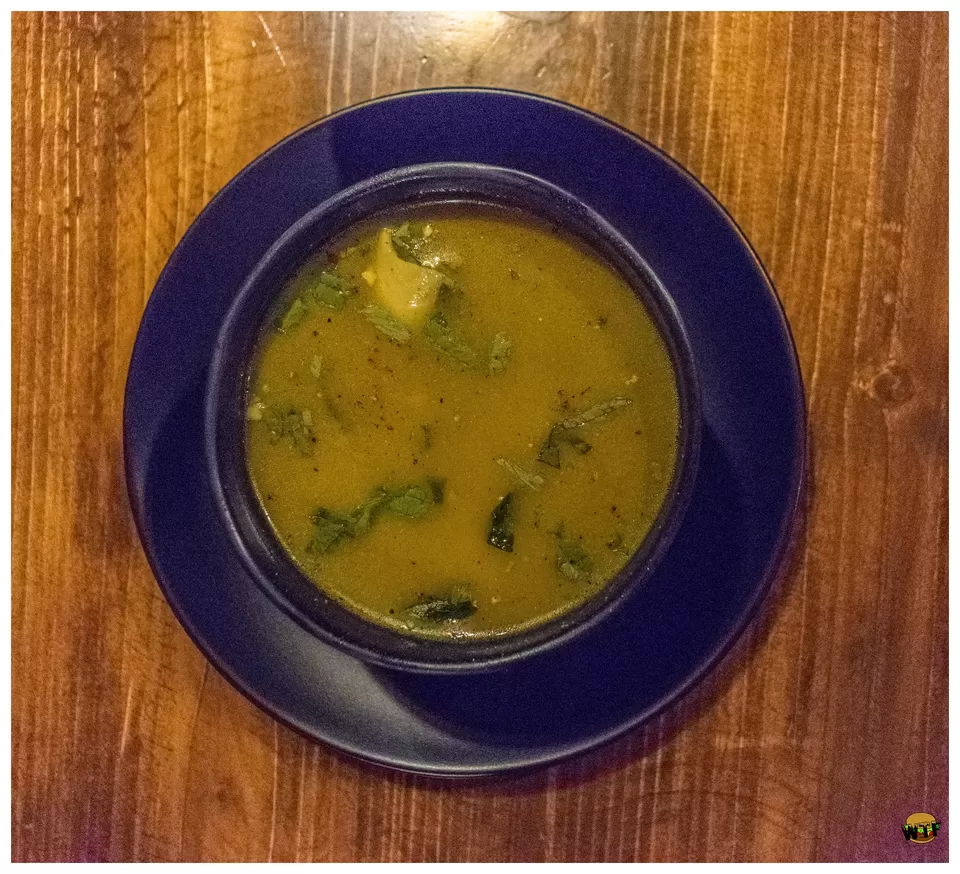 Mutton Bone Soup (190 INR):- I've grown up in a family where Mom used this soup to cook the gravy and hence i never got to know the heavenly taste of The Soup until My friends in Indore introduced me to a culture of enjoying and acknowledging the taste of the Soup. While, The one a tried here might e just another Mutton Bone Soup, but I swear you're gonna love this.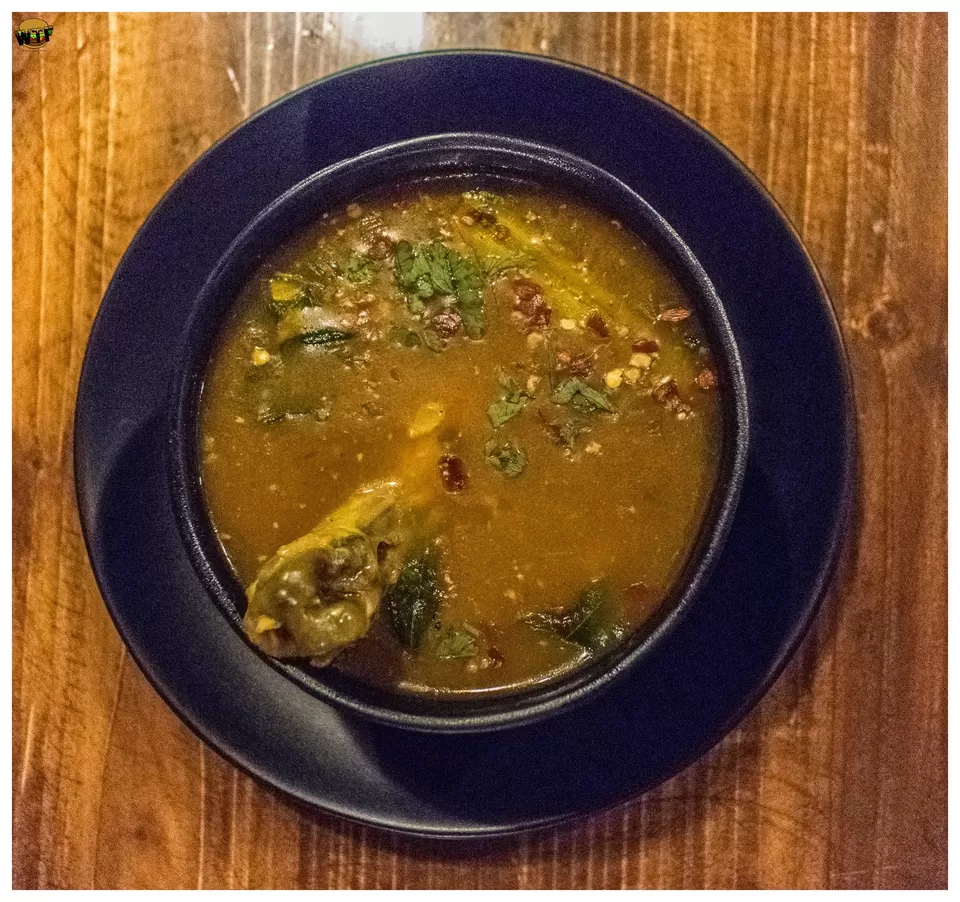 THE SIDES:-
Chicken Ghee Roast (250 INR):- Oh bouy, Words won't be enough for this spicy delicacy that comes along with happiness and satisfaction inside. I was so assured after this to be ready for a homely Spicy Journey of Meals coming my way, and guess what it turned out to be so true.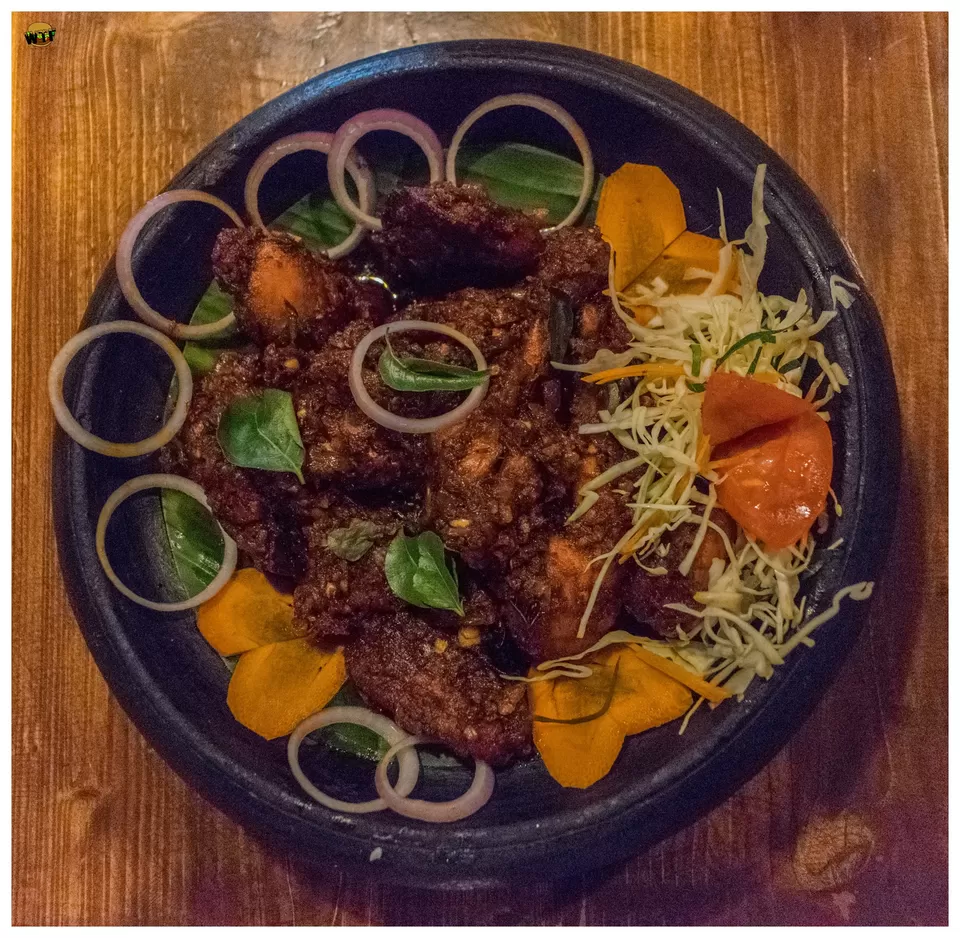 Prawns Coconut Fry (470 INR):- Prawns do not need a word to be loved, they are love themselves. And, It just gets if Prawns are roasted with raw coconut slices, right?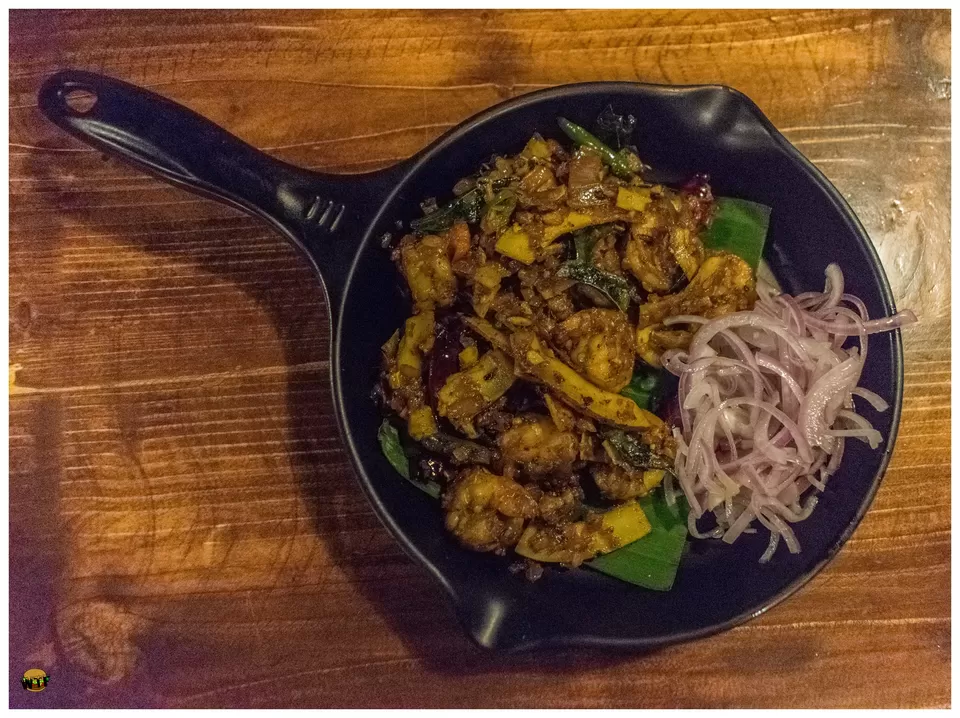 Pomfret Roast (575 INR):- You can't Imagine the journey of becoming someone to admire the food and difficulties to deal with whatever was stopping me from doing that, well TBH, bones it is. I've never liked fish because of the tiny bones that I've always struggled to deal with, but if they are slow roasted, marinated in rich blend of spices at, I guess they are worth fighting for.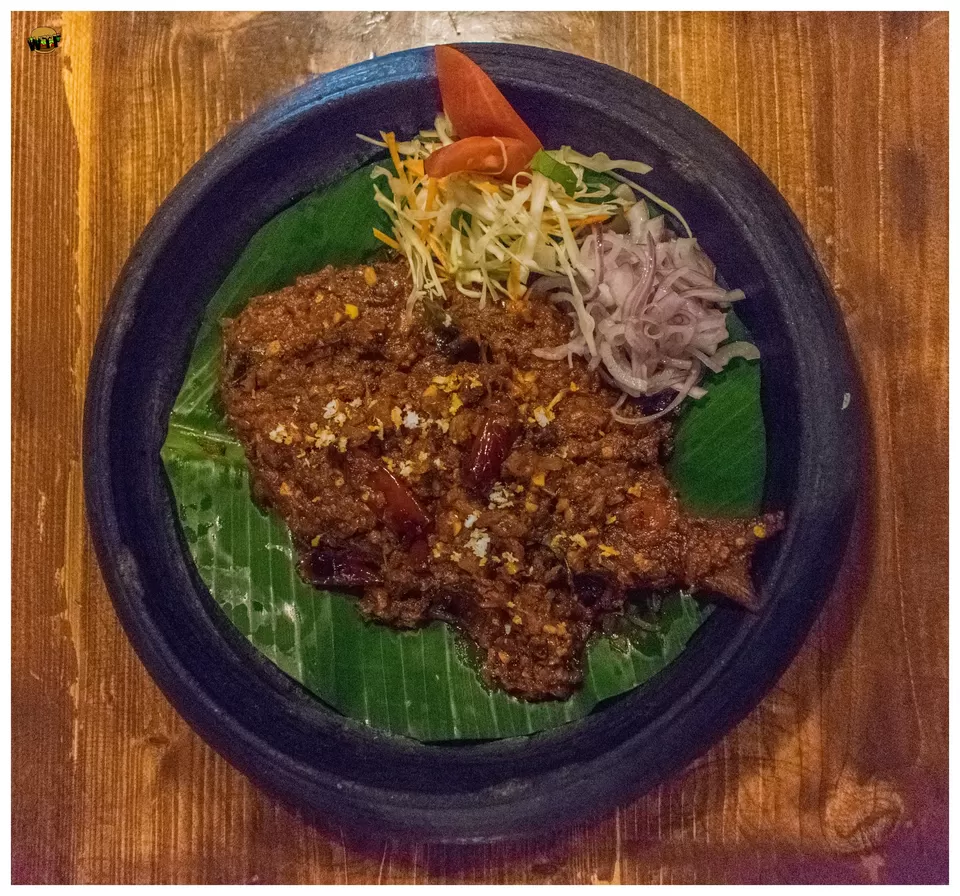 Surmai 65 (275 INR):- Mariated with Chettinad Spices and Curd and Fried, this is deal breaker with all the sides to make a way for this one. Not just it made my taste bud dance but the crisp also brought my jaw down to awe.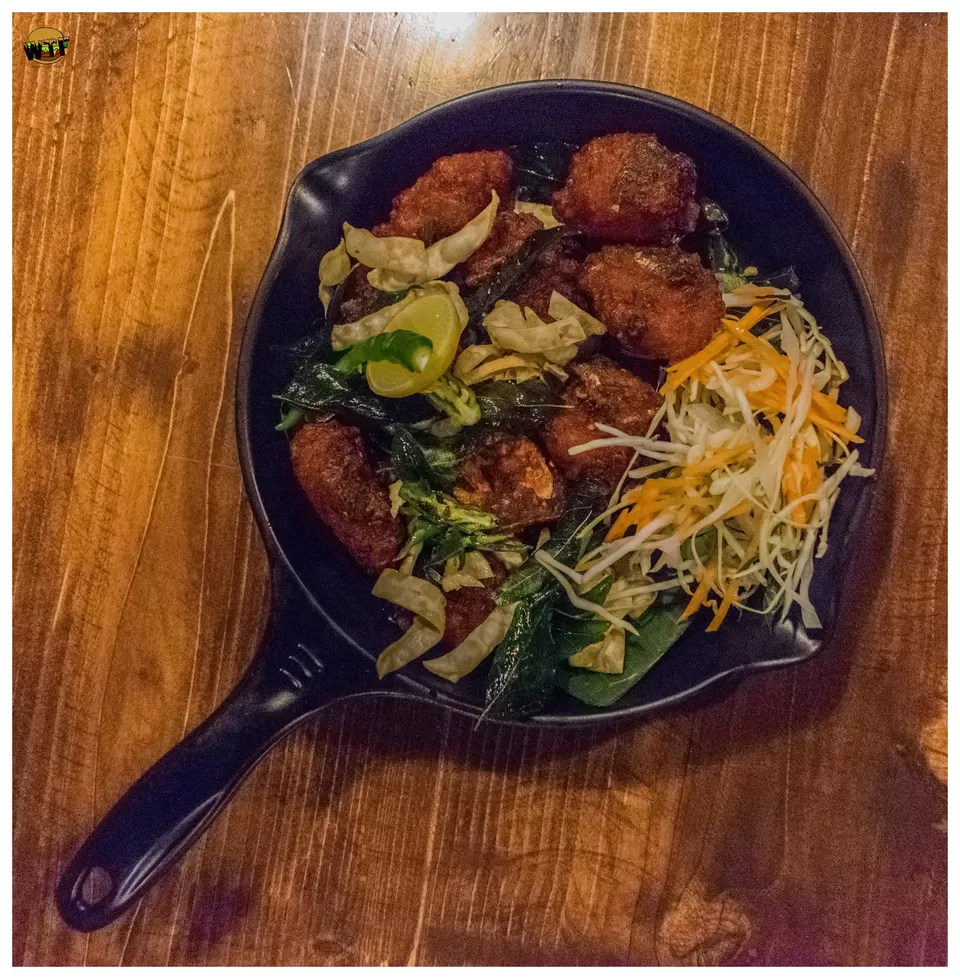 HIGH-FLYERS:-
Double Chicken Meal (350 INR):- The Chicken meal with Chicken Oil Fry, Chicken Thoran and Chicken Curry and was served along with 4 vegetables and Sambhar is a really heavy meal to choose from. The fact that it is so delicious and giganatic at the same, what I'm actually worried about is how are you supposed to walk home after you're done licking the plates and bowls.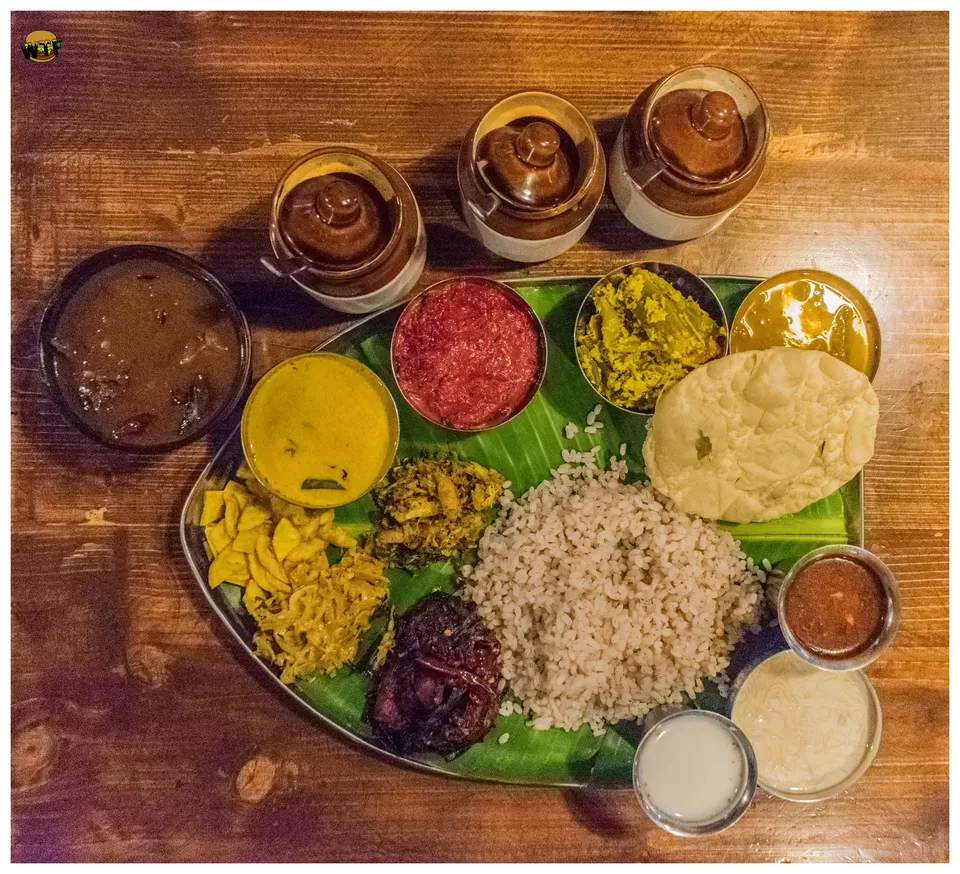 BREADS AND RICE:-
While They threw in a mix of options such as Parotta, Appam, Beetroot Appam, Idiyappam, Puttu, and Coconut Rice, I was already full and I decided to stay tight with Chicken Kerala Curry, Prawns KC Special, Maida Parotta, Puttu and Idiyappam and decided to take just a few bites on them.
Chicken Kerala Curry (260 INR):- One of the mouthwatering recipes from kerala that is made of coconut oil and coconut milk, turned out to be a very flavorful and thick gravy that goes well with any Malabar bread or rice.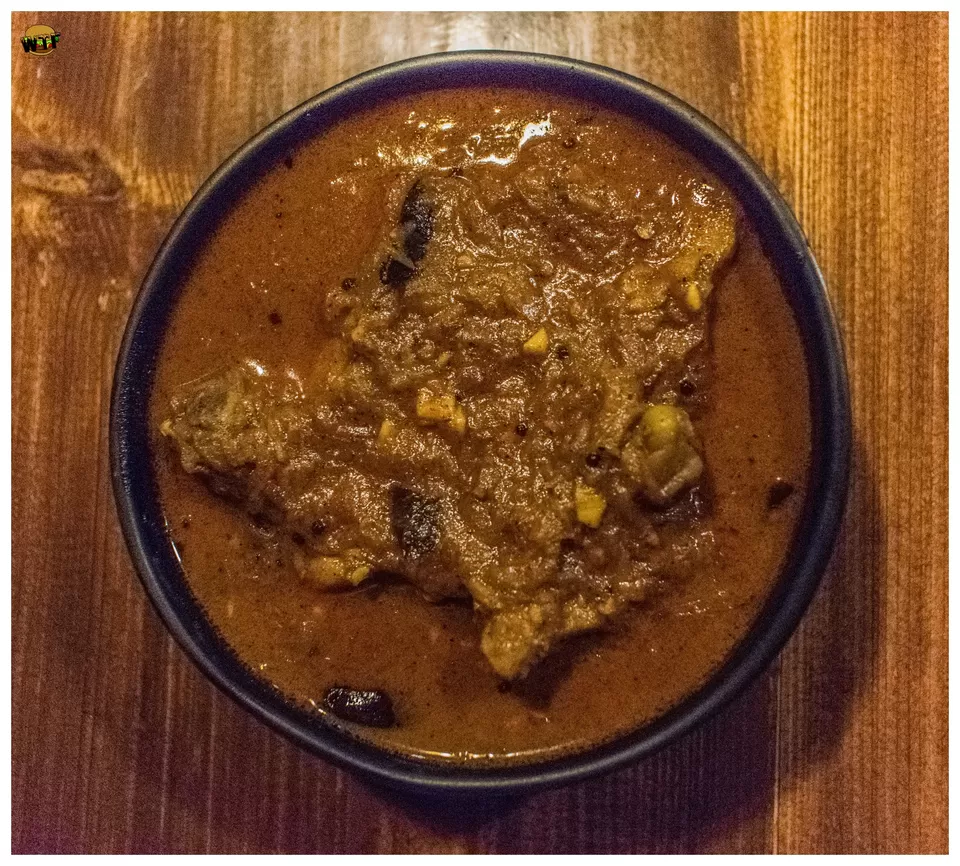 Prawns KC Special (525 INR):- I must this was a lip-smacking seafood cuisine of Kerala and the aroma and the flavor is something you will never forget and always yearn for.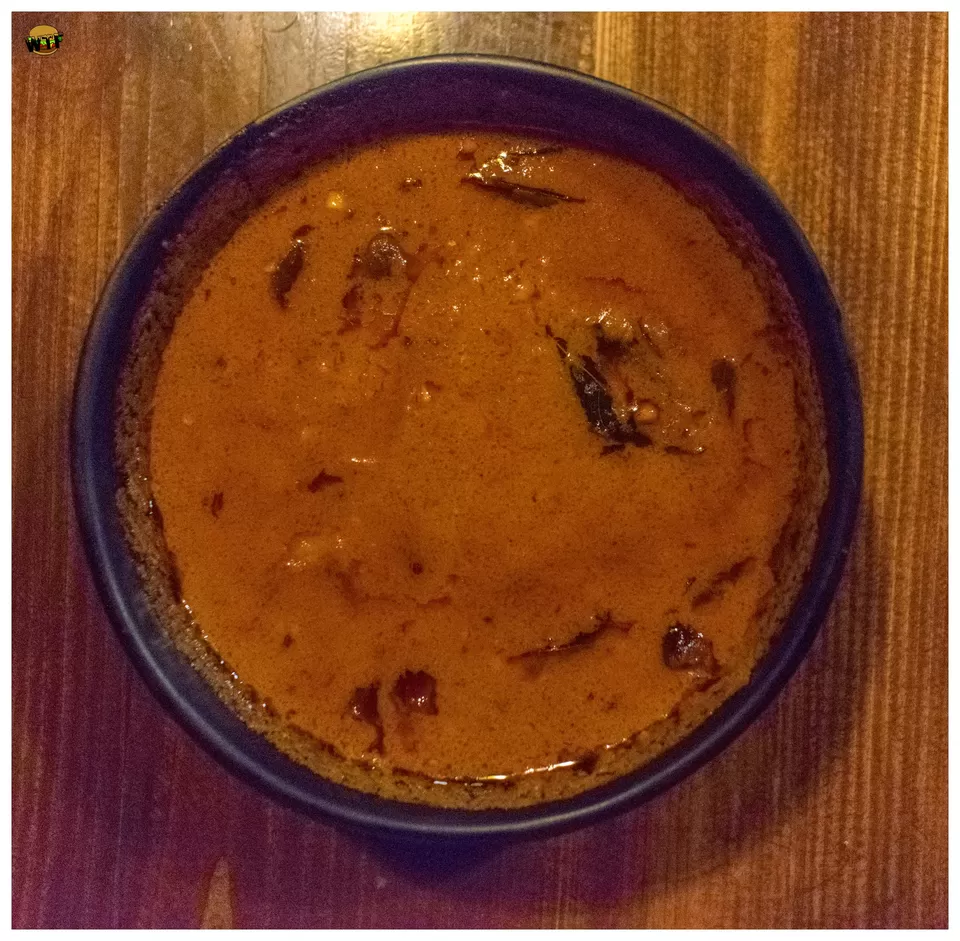 Maida Parotta (25 INR):- While others say that a layered that goes best with vegetable kurma or chicken, mutton or beef saalna, Maida Parotta turned out to be a serious non-veg affair to me.
Puttu (140 INR):- Puttu is a popular breakfast dish that is often served along with gravies, like fish curry, chicken curry or other veg curries. While, they are supposed to be cylindrical in shape, Kerala cafe serves them in a shape of a bowl in three different flavors as Wheat, Ragi and Corn namely.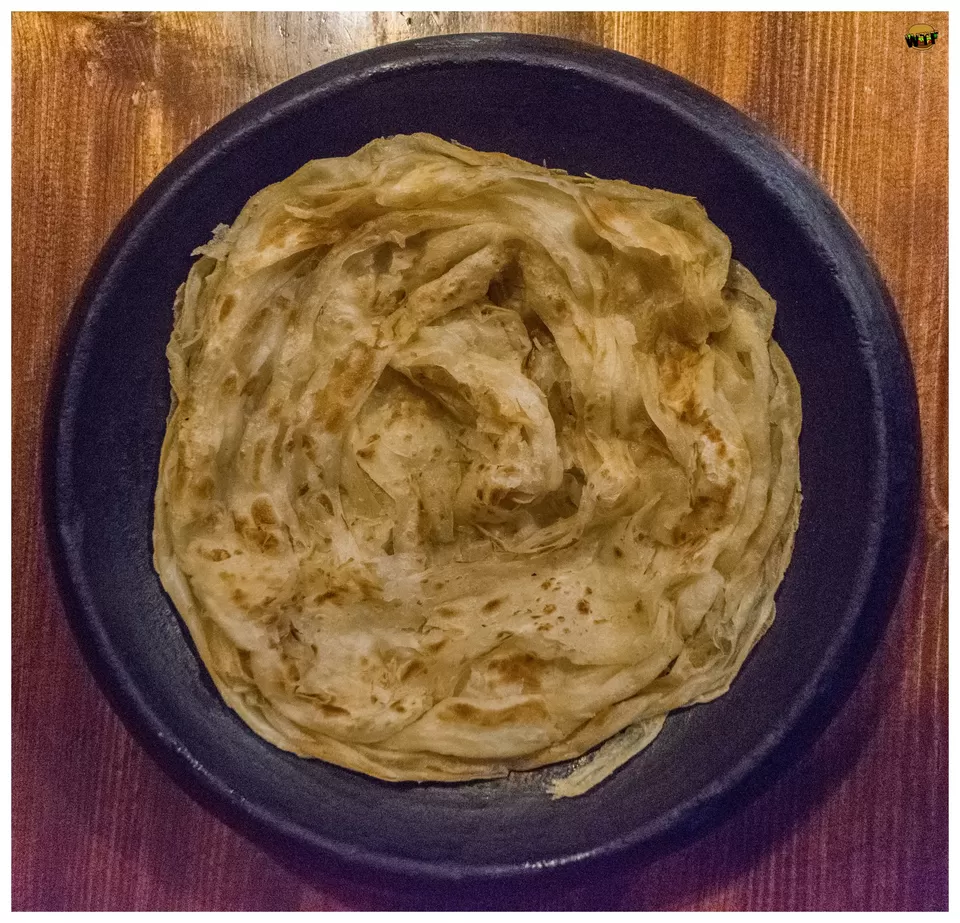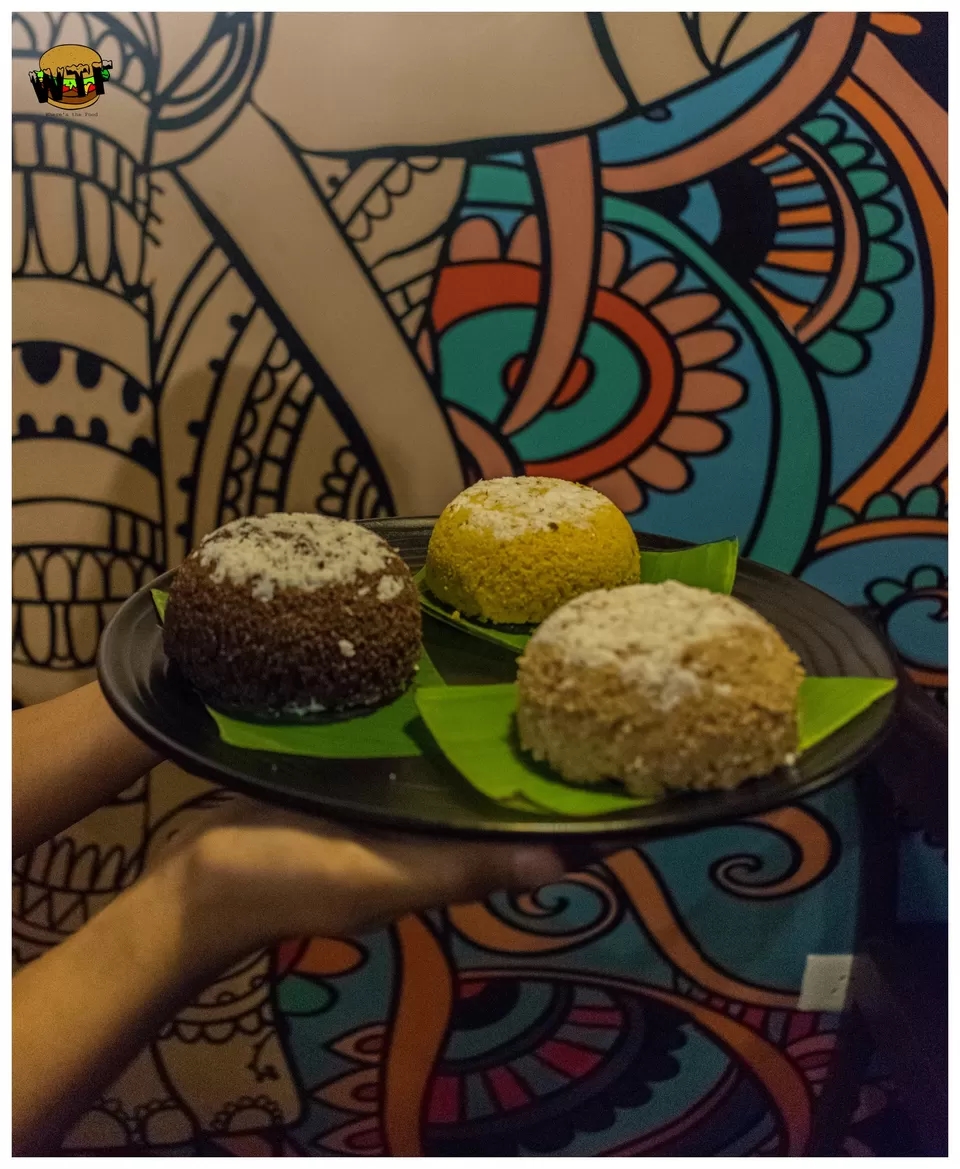 Idiyappam (80 INR):- Well, Idayappam and I have crossed out paths several times, but I never urged to taste it, until Kerala Cafe introduced me to this steamy Rice noodles. I won't say another word that Fun, I mean that's what it even tasted like.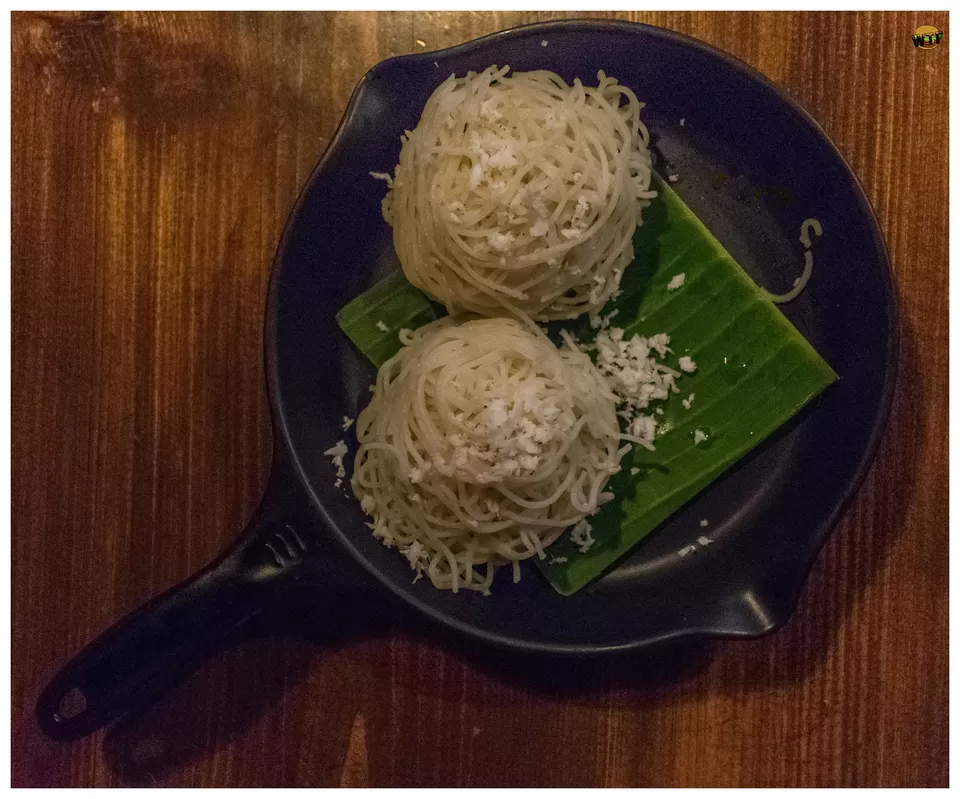 FOR YOUR SWEETH TOOTH:-
Kerala Fruits Falooda (150 INR):- Falooda is a cold dessert item which is popular in all over India. It is very easy to make at home. Our Falooda is a combination of mixed fruits, milk, soaked basil seeds also known as sabja seeds, sev and topped with ice cream. While the concept sounds interesting, I guess i need to find a way to come closer to the South Indian Desserts.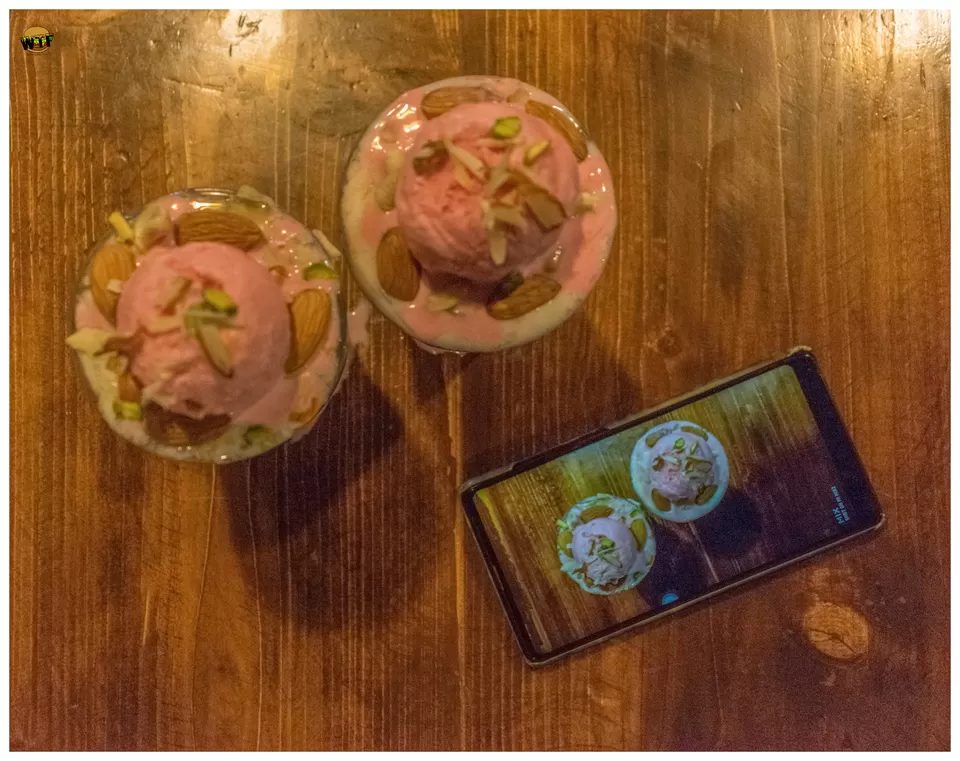 Unniappam (110 INR):- This was a small round snack made from rice, jaggery, banana, roasted coconut pieces, roasted sesame seeds and cardamom powder fried in oil. While, they are supposed to be hot and crispy, the photobombing made it cold and soft and guess that's when it lost the charm infront of me.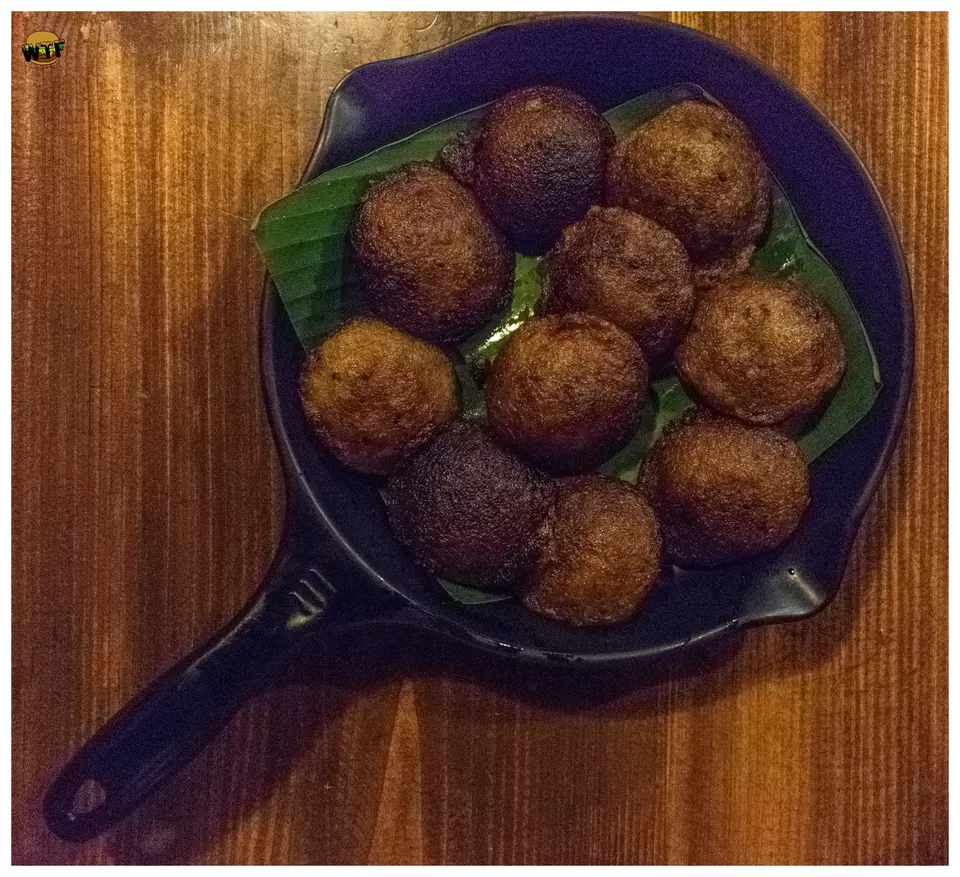 KC Special Payassam (150 INR):- While I'm heard of Payasam multiple times to be one f the most popular south Indian dish, I didn't event know if it was a dessert, but Kerala cafe brought not just one but two Payasams, namely chiku Payasam & Tender Coconut Payasam to clear my doubts about the thing. Chiku did a magic to the recipe, tender coconut was too much of oily and greasy for me to handle.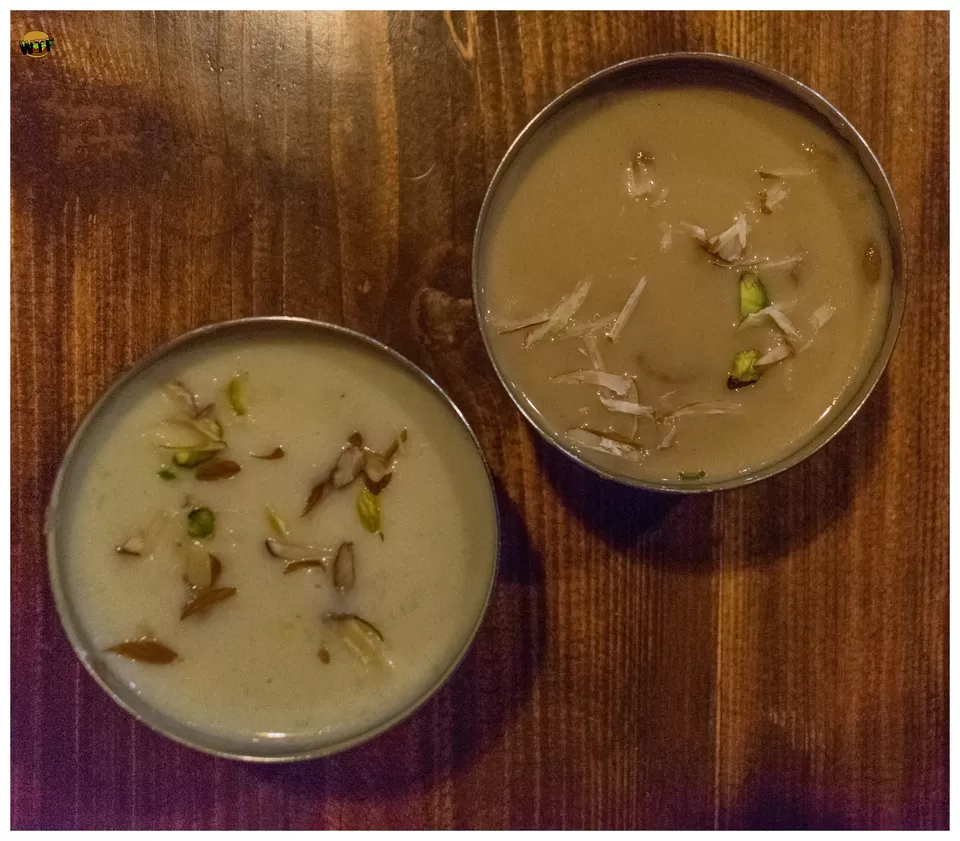 While I still need to find a way to fix my distances with The South Indian Desserts; The Non-Vegetarian recipes are on my nerves.
Coming from a family where my mother plays with red chilli powder as if it's just a food color, I've grown up to be a sucker for spicy food, and my lust was only staisfied with Kolhapuri Chicken, Oh Yummm!, Untill Kerala Cafe happened; they just have everything I need to love me back for the love I posses for Spicy & Non-Veg food.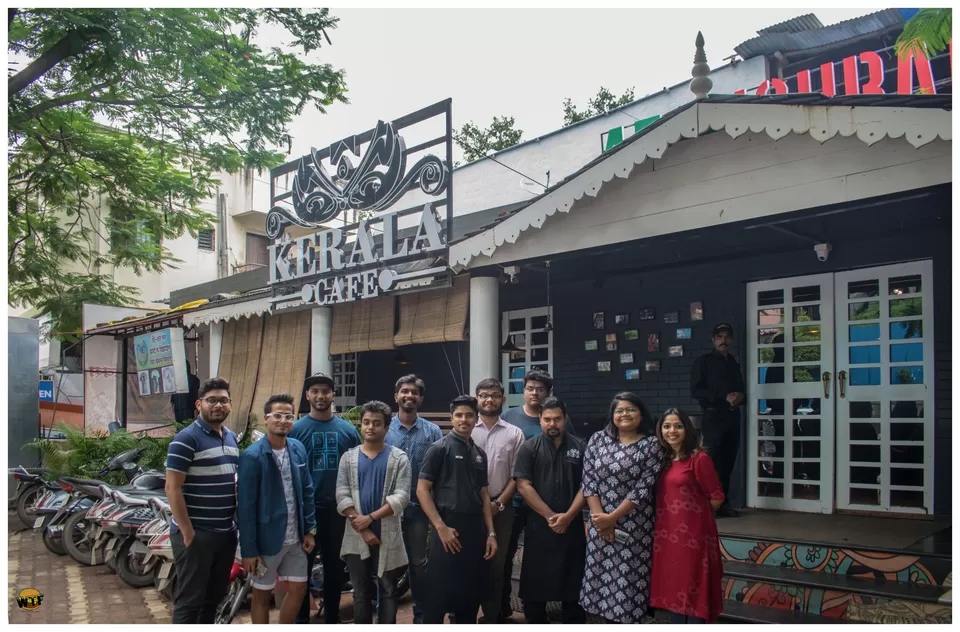 Thank you Maanas Shah and Evita for extending the invite and Thank You Team Kerala Cafe, Baner to host us.