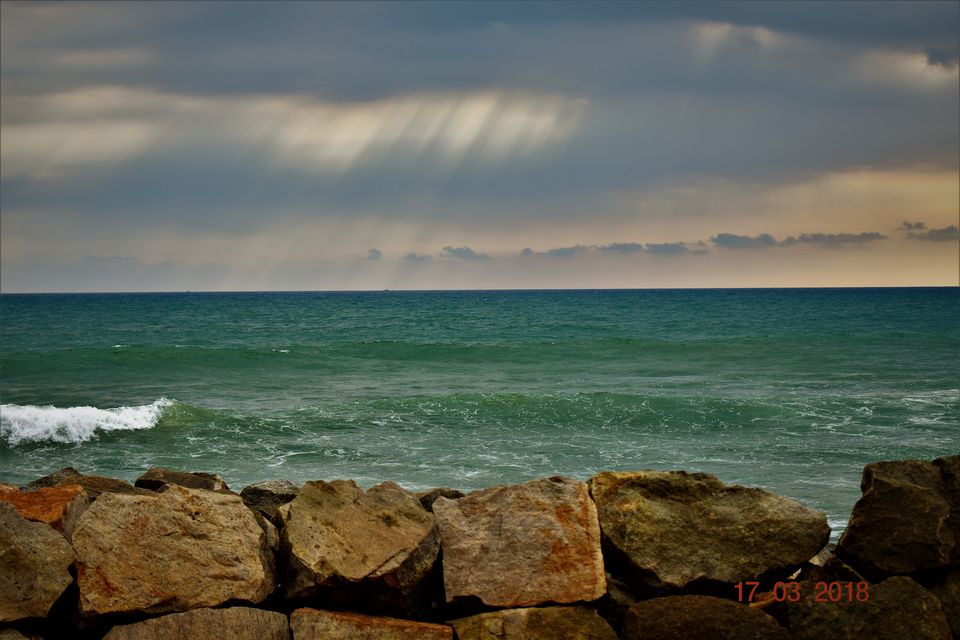 Varkala the place we planned and started with few hiccups. Finally the day arrived. We 7 started from chennai on a friday evening in Trivandrum mail. We were so excited the moment our train started. We grabbed the entire compartment's attraction because of our loud chats. One by one our berths got confirmed and we were able to witness the relaxed feel among them as we got settled. Saturday by noon we reached Varkala station as usual an hour late thanks to Indian railways. We encountered a very interesting incident while bargaining with a taxi driver @ the station, we are thankful to one of our friend's who was responsible.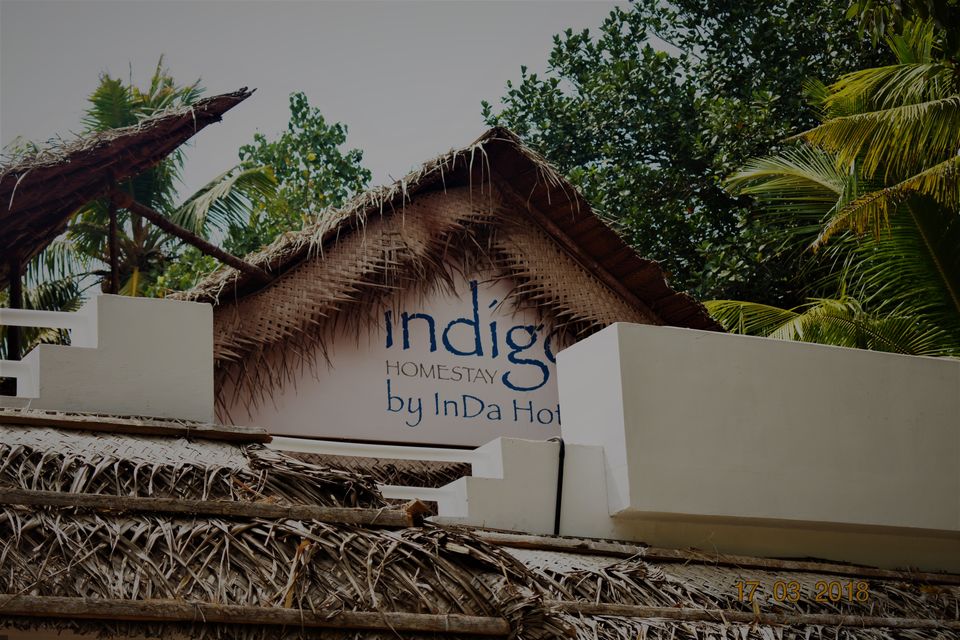 The place we checked in before we started to our first experience with the CLIFF.. Amazing stay must try for relaxing.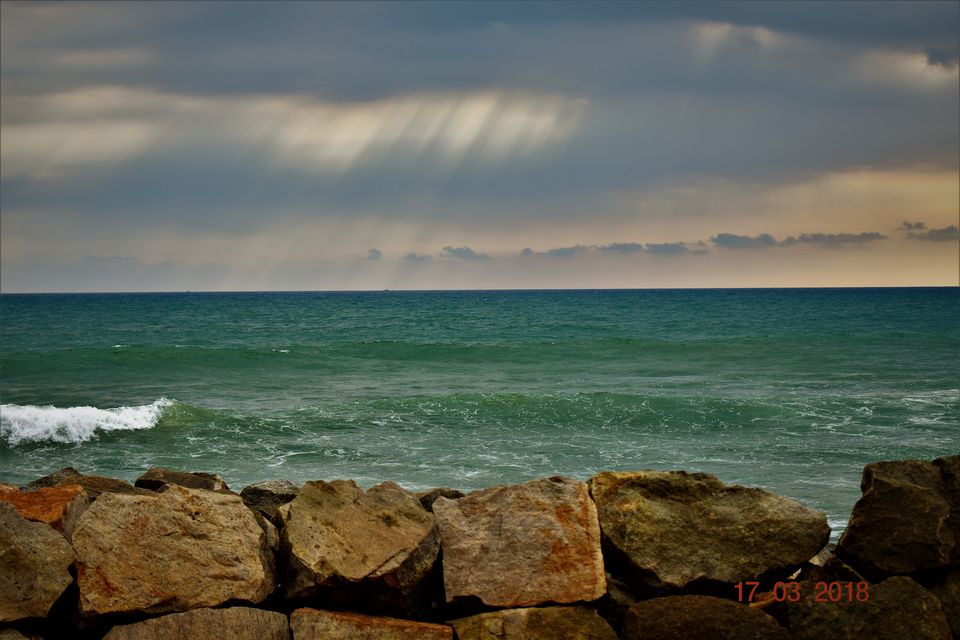 We started our trip by renting 2 wheelers from northern cliff. A few minutes away from the place we stayed. The best way to surf around varakala. We have to surrender our original proof and we can rent 2 wheelers. We had lunch in a nearby restaurant. Food was worth less, but we the restaurant was on top of cliff facing the sea. We had a worst food with best view experience, with the sounds of wave hitting our ears. We started our ride to Kappil which is 15 - 20 mins away from northern cliff. The best road experience we had so far. Road laid between sea and back waters. One side of the road we saw furious waves hitting the rock and the other side a subtle back water where we had our first kayaking experience. Among the coconut groves. And few a times train passing by.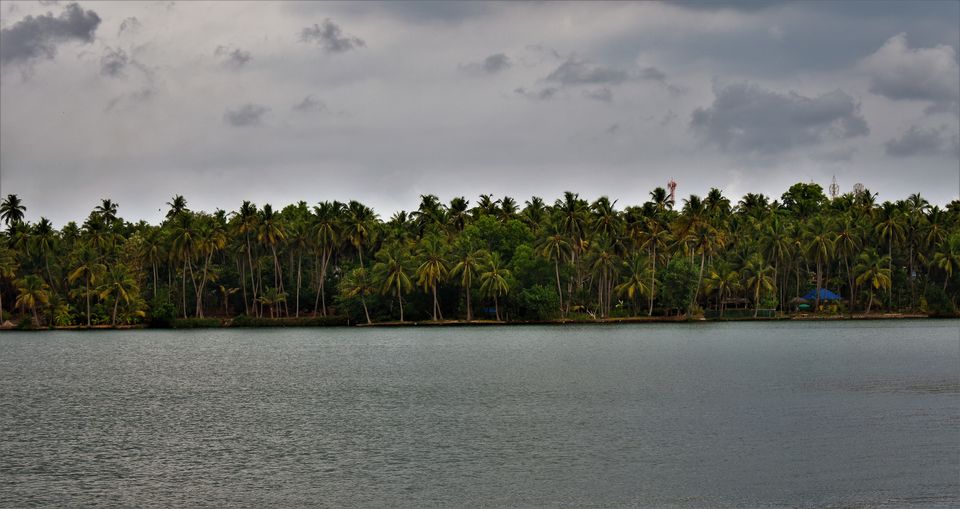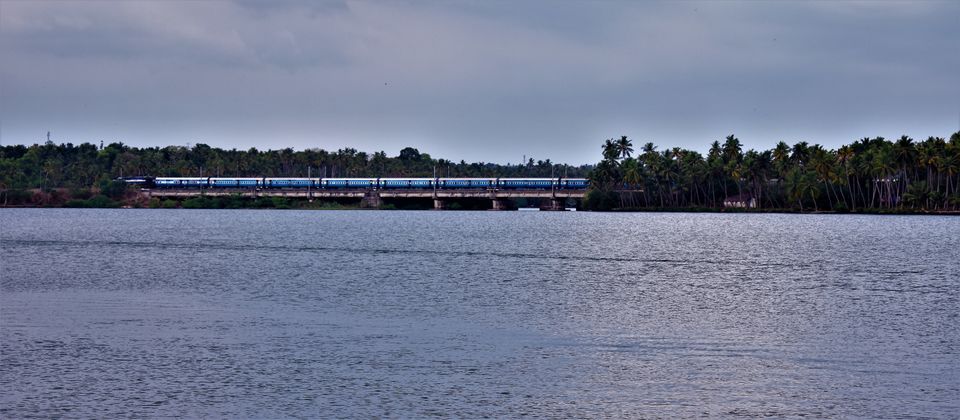 After done with clicking few pics and indulging our selves with the nature. We rode back to Sivagiri mutt. We have to reach the mutt before 5 pm which we failed to.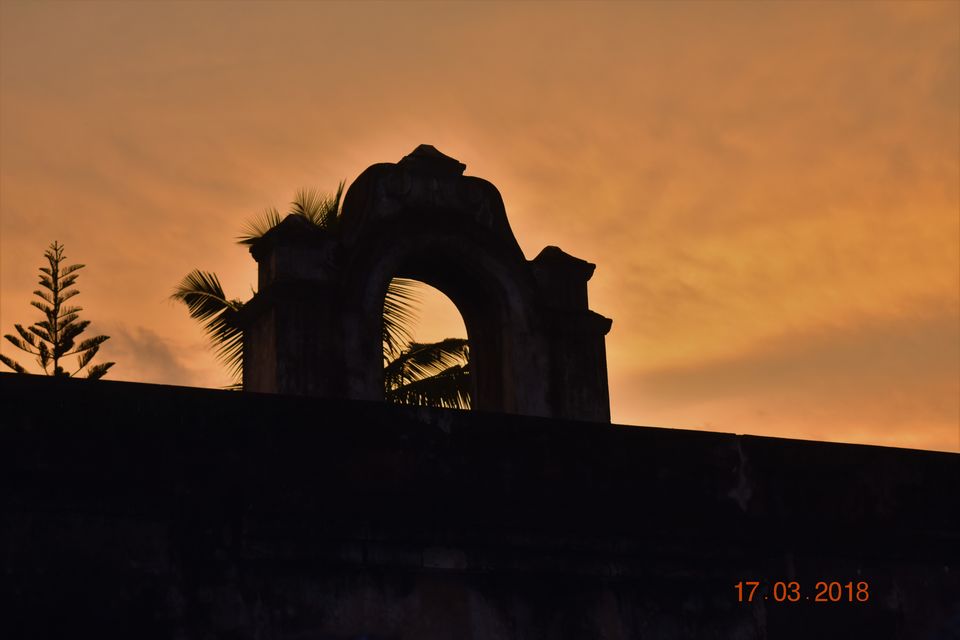 We reached a historical place- Anjengo fort by dusk which is usually open till 5 pm in the evening.
We reached the cliff finally by 8 we had to climb down the cliff to reach the beach, it was a feast to eyes and ears. Lights ornamented the cliff. we started surfing the cliff. We crossed many eateries which serve you the best fresh fish of our choice. We settled in a restaurant for dinner. Our legs were tired begging for some rest, decided to return to our hotel. It was 10 we closed our day 1 with a dreamy experience.
Day 2 : We started our day before dawn. Everyone was up and ready. We hired a cab and headed to ponmudi peak. It is a couple and a half hour drive from varakala with 22 hair pin bends. The temperature started to drop as we headed to the peak. Air was fresh. We reached the peak before it was open. It is opened by 9 AM. After a heavy breakfast at the peak we headed to the peak. A walk after breakfast legs wanted to move but stomach was reluctant. Somehow we managed. The view was heart throbbing.
At 10 we started our ride downhill to Meenmutty falls, which is 13.6 Kms away from ponmudi. To a certain point you can drive from there a small hike to the falls. The hike was an amazing experience in the morning mid forest with the sound of water flowing. We had to cross streams where there are ropes tied to cross. After a 30 mins hike dipping our feet in the fresh water, we felt heaven. There are uninvited guests on the rocks, the leeches which we have to be careful of. After all these, the moment we saw the waterfalls we felt the worth. We concluded our trip with a lunch @ varakala station.
When we started our trip, all we know about the place was its a coastal area where cliffs are found adjacent to the Arabian Sea. The moment we concluded , we understood that this place is Perched almost perilously along the edge of 15m-high red laterite cliffs, the North Cliff part of Varkala has a naturally beautiful setting that has steadily grown into Kerala's most popular backpacker hang-out. A small strand of beach nuzzles Varkala's cliff edge, It's touristy and the sales pitch can be tiring, but Varkala is still a great place to watch the days slowly turn into weeks, where the beaches are cleaner and quieter.