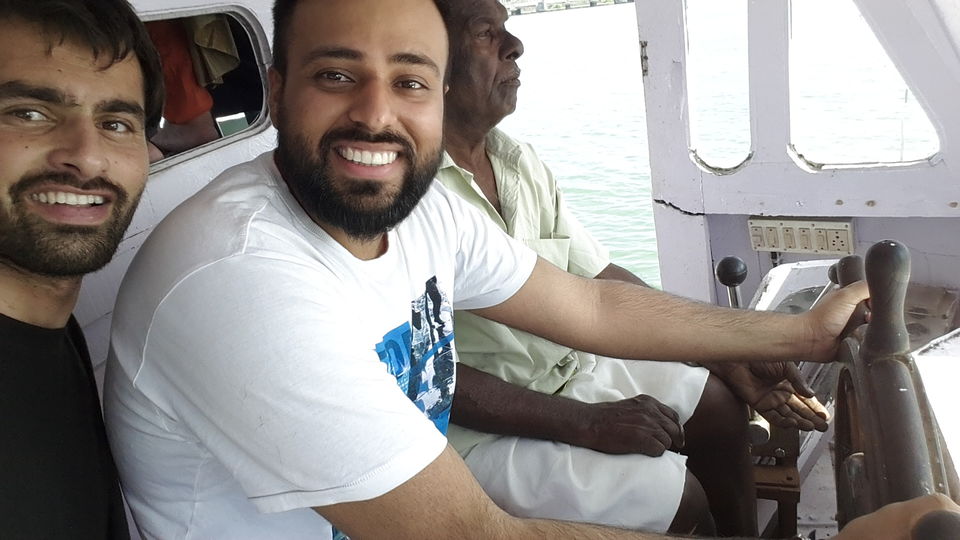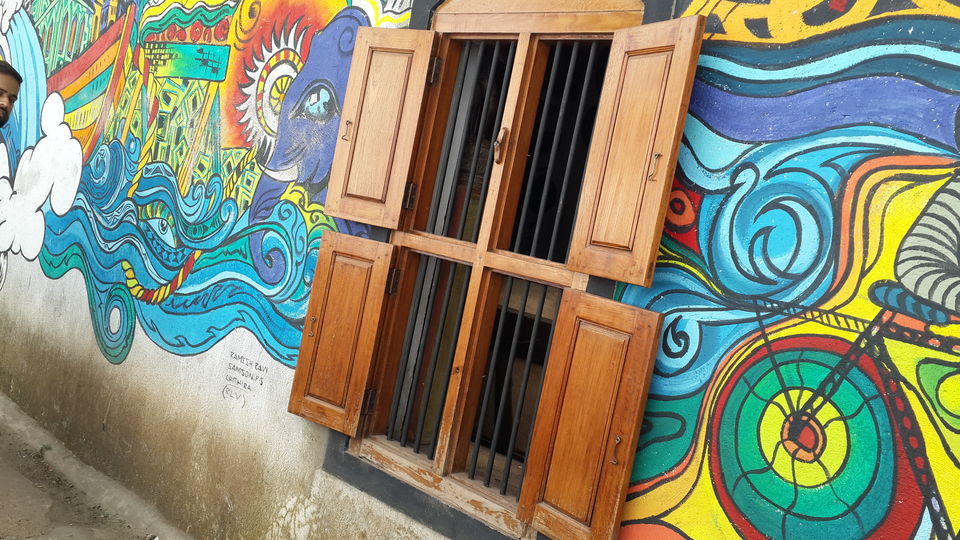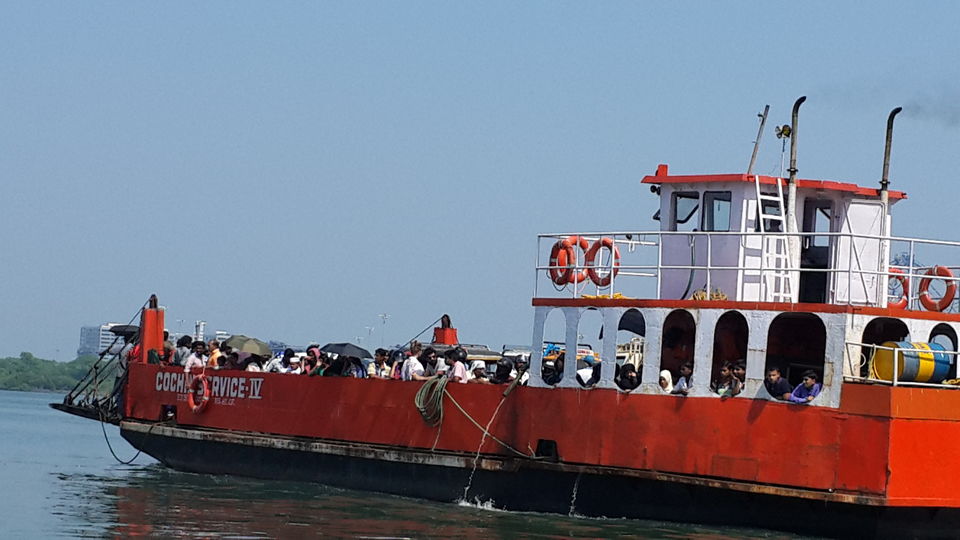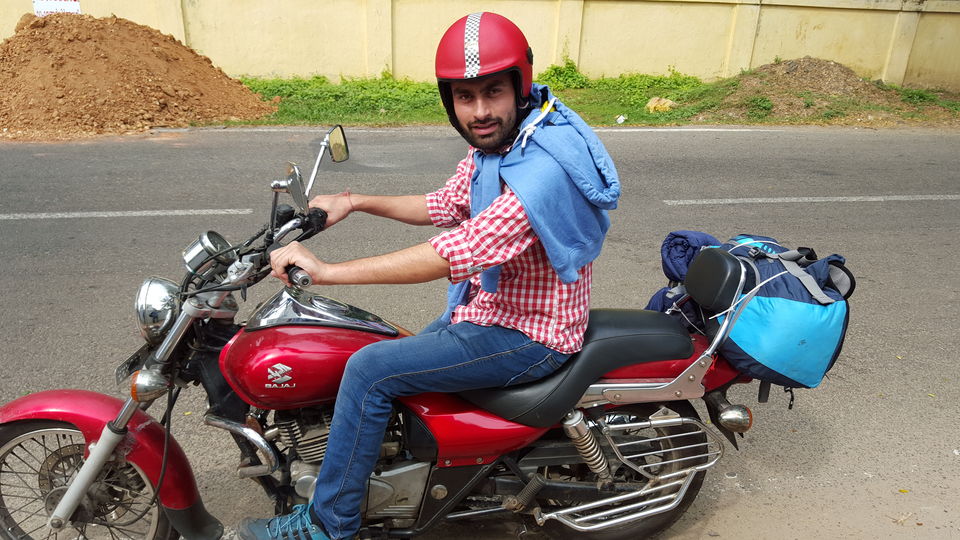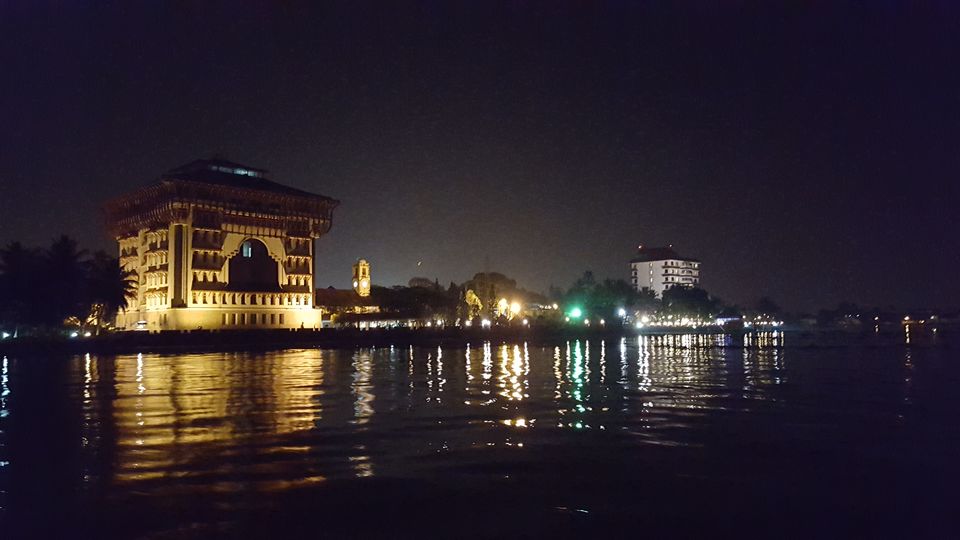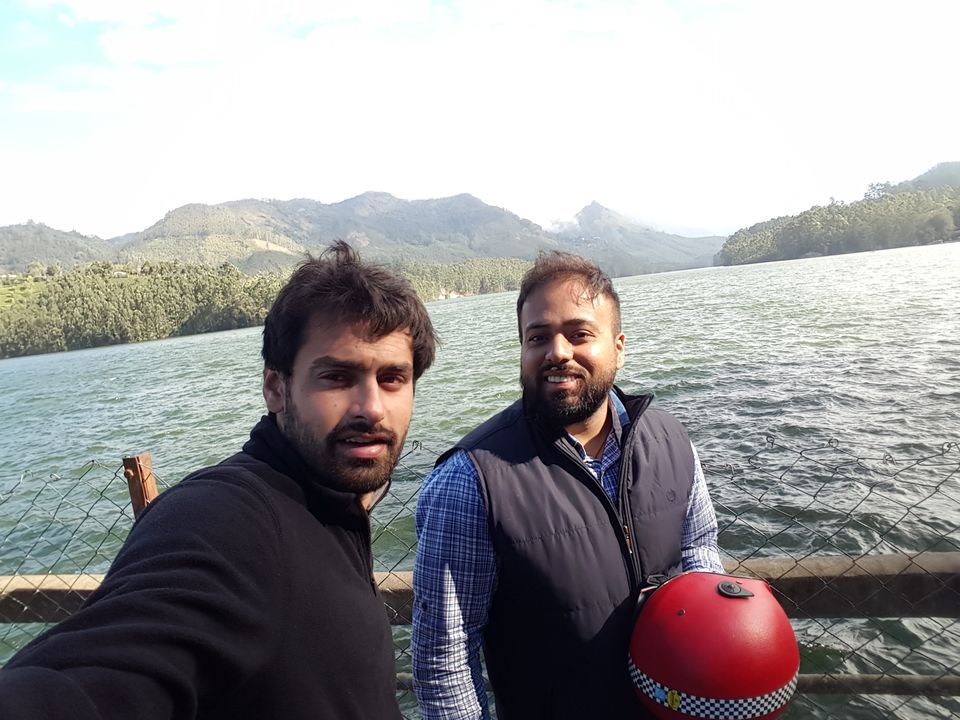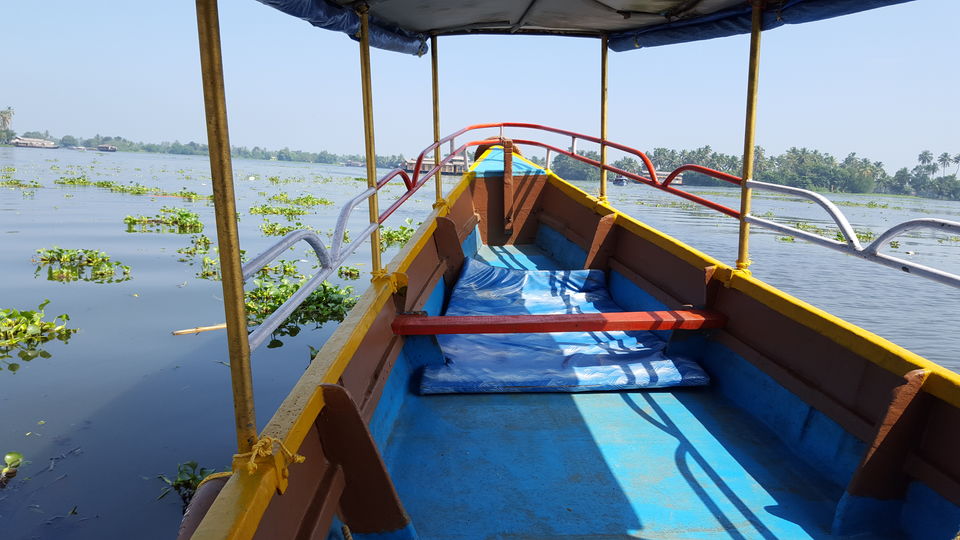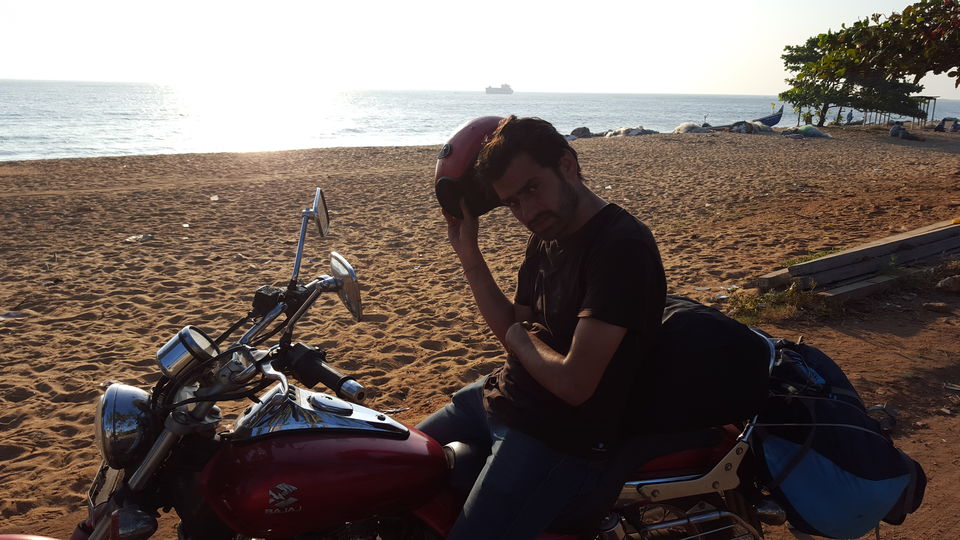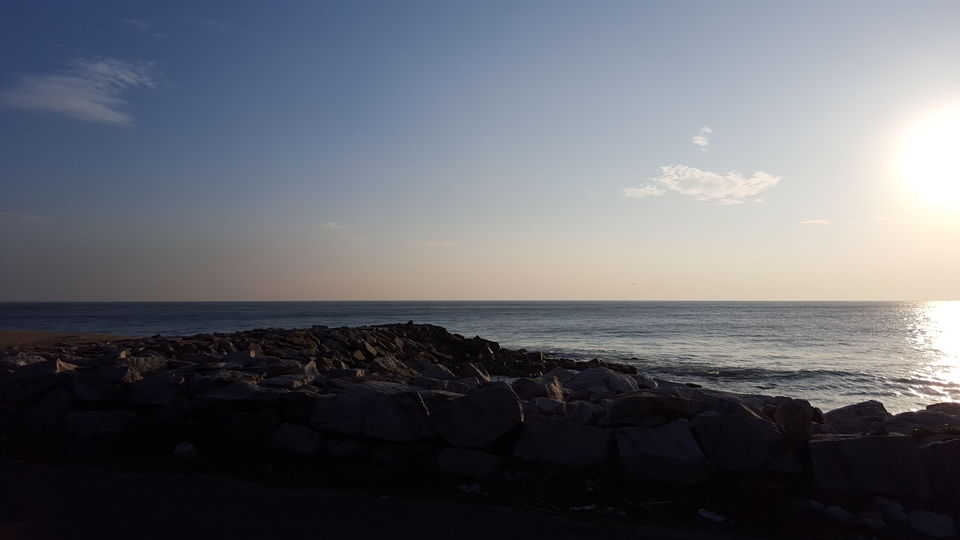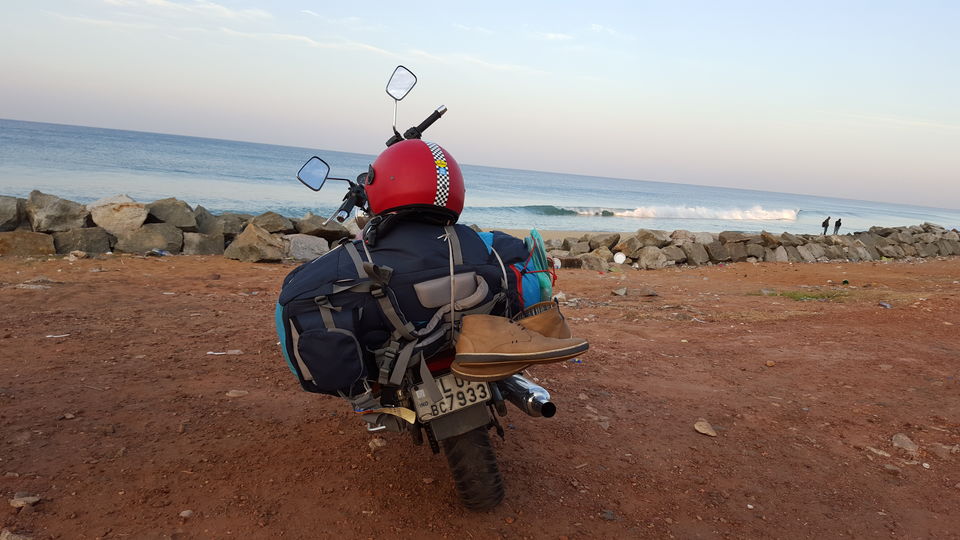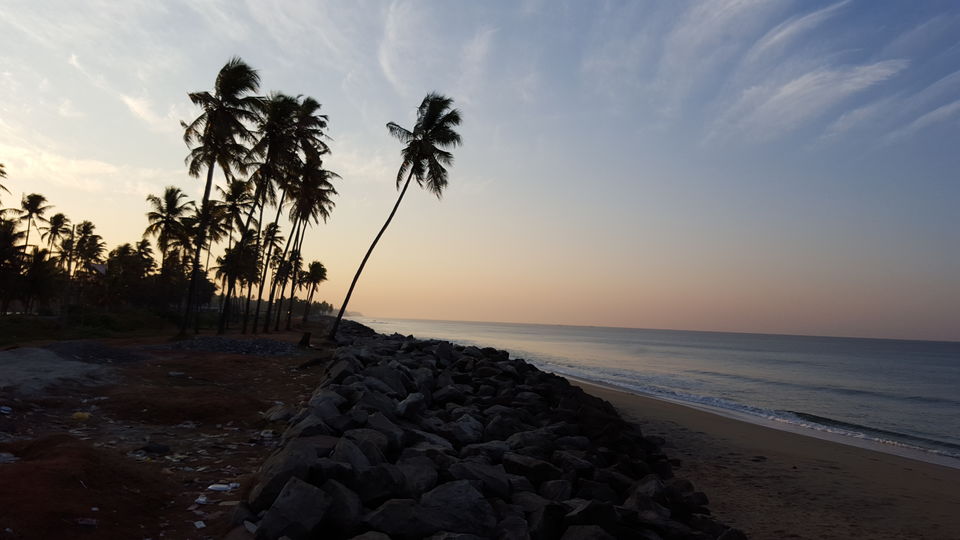 Dates: 25 Dec to 3 Jan.
No. of people in on 1 Nov: 6
No. of people in on 1 Dec: 3
No. of people who traveled: 2
So, the ambitious plan always turned into to epic things you have done in life. I had a dream to ride along side the beach, not a plan. 
Highlight of the Trip
- Flight from Delhi to Bangalore, then by bus from Bangalore to Ernakulam,
- By boat Ernakulam to Fort kochi and Mattancherry.
- Then by bike, Fort Kochi to Munnar, Munnar to Alleppy, Alleppy to Varkala and then back Varkala to Fort Kochi
- Kochi to Ernakulam by Boat, Ernakulam to Bangalore by Bus, then Bangalore to Delhi Train.
Ride as close to the sea
No spare part to support and its rented bike.
No prior booking of stay.
Kochi:
I never thought that I will go to Kochi, and when I was going, my  friend told me " Dude, you will waste your 1 day in Kochi, there's nothing".
But trust me guys, it is not a city, it's really a feeling. If you love peace, books, sea, fish....!!
This is the place for you.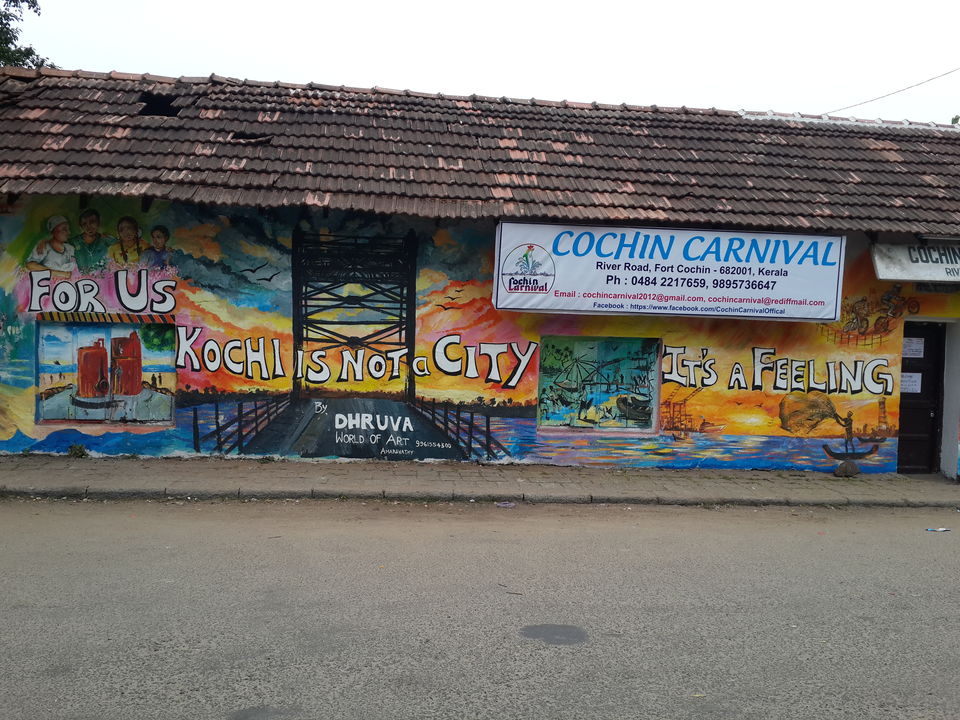 As it was not planned a bike trip, so on day 1, when we were in Kochi, we started searching for rented Bike. 
Bike rent:  1. One-two wheelers
2. Arafath Rent A bike.
As it was peak time, so in evening, both bike providers asked us to inquire in morning, if any bike will return, they will provide. 
So luckily, in morning we get one Avenger from Arafath ( although we were looking for classic 350), but it's the only available option. And then we start out tour to Munnar.
Munnar
Attractions:
Eravikulam National Park
Echo Point (not worthy)
Top Station (trekking, if you have enough time )
Elephant Park (Ride, bath with elephant)
Speed Boat ( This one is really awesome).
Mattupetty Dam
A no. of photo points
We reach Munnar at 3 PM, as we take a no. of stops to see waterfalls, tea gardens and to eat THE KERLA FOOD. If you want some peace, then take your bike, and go to Top Station, again, you will find many people here, but go down from the hill, after 2-3 km, you will find a Waterfall, really peaceful place. Keep your food and drink with you :)
Alleppy
Attraction:
House Boat
Alleppy Main beach (the old bridge)
If you are very much fond of that house boat stuff, then stay here. Otherwise I don't think Alleppy is a place for more than 4-5 hours. Beach is good, but Varkala and Kappil are better.
Varkala
Attraction:
The Varkala Beach
Cliff View
Kappil Beach
Sivagiri Mutt
Ponnumthuruthu Island
Just reach there, the whole of Varkala is good. You will feel that joy in the air.
Note: While riding from Alleppy to Varkala, leave the highway, take rural roads, you will get the road along the beach.