Kerala, also known as god's own country, is famous for its backwaters, mouth-watering food, pristine beaches, misty mountains, magnificent wildlife, deep-rooted culture and festivals.
While Onam is the most famous cultural extravaganza of this South Indian state, let us introduce you to a 10-day annual Padayani festival where you can enjoy the spirit of a magnificent ritualistic art form rooted in local legends and myths. The festival will leave you astonished with its splendid theatrical values. Valiya Padayani is the major attraction of Padayani.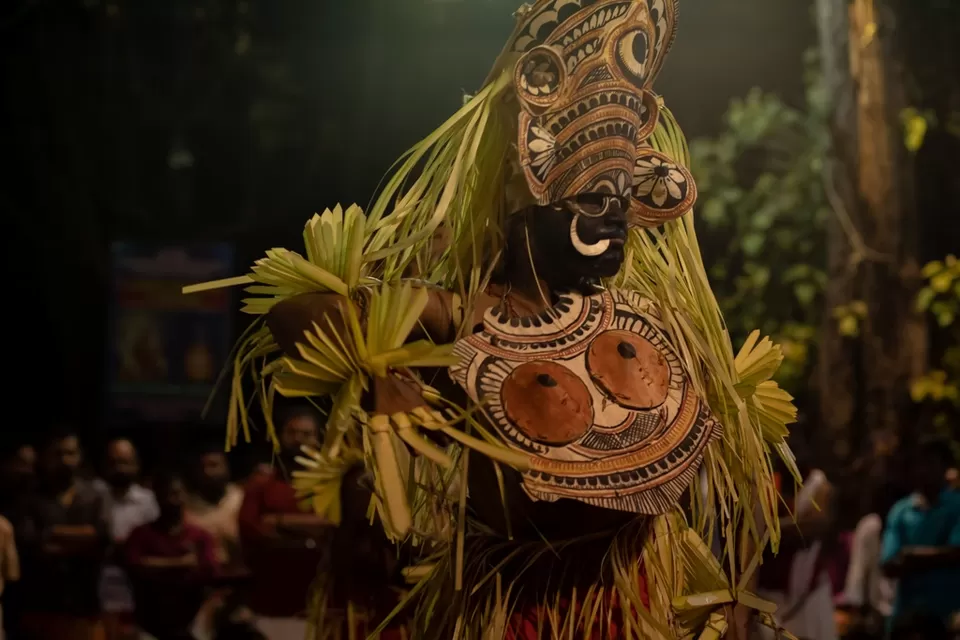 When and Where is the festival celebrated?
The Padayani festival is related to the Kadammanitta village in the Pathanamthitta District of Kerala. The village is famous for its religious unity, festivals, and rich heritage and is now being proposed as a Cultural Village Padayani Gramam by the state government of Kerala. Held at the Kadammanitta Bhagavathy Temple in Pathanamthitta, it is an extravaganza held annually on the 1st to 10th day of the Malayalam month of Medam filled with a decorative display of skills, ornaments, traditions and colour and is a fun-filled event.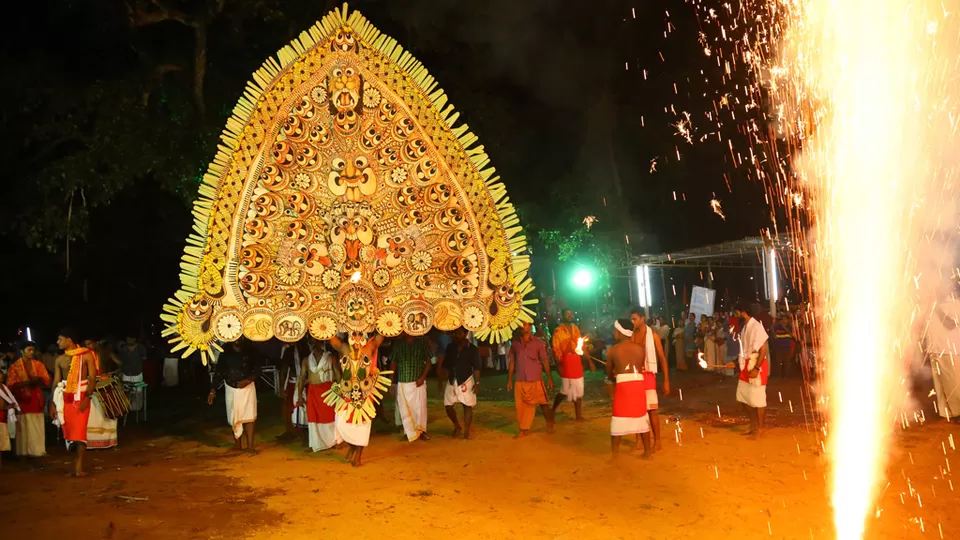 How is the festival celebrated?
A colourful folk art- Padayani or Padeni, is associated with the festivals of certain temples in Southern Kerala like Alappuzha, Kollam, Pathanamthitta and Kottayam. In the festival, a series of divine and semi-divine impressions from locals are seen wearing huge masks or Kolams of different shapes, colours and designs painted on the stalks of area-nut leaves. The most important of the Kolams usually presented in the performance are Bhairavi (Kali), Kalan (God of Death), Yakshi (Fairy), Pakshi (Bird), Kuthira (Horse), Marutha (Mother Goddess), etc.
The festival begins with the Chhotu vapid or the fire lighting ceremony. The fire used for this ritual is brought from the sacred lamp inside the temple, followed by the drumming of thappu and chenda.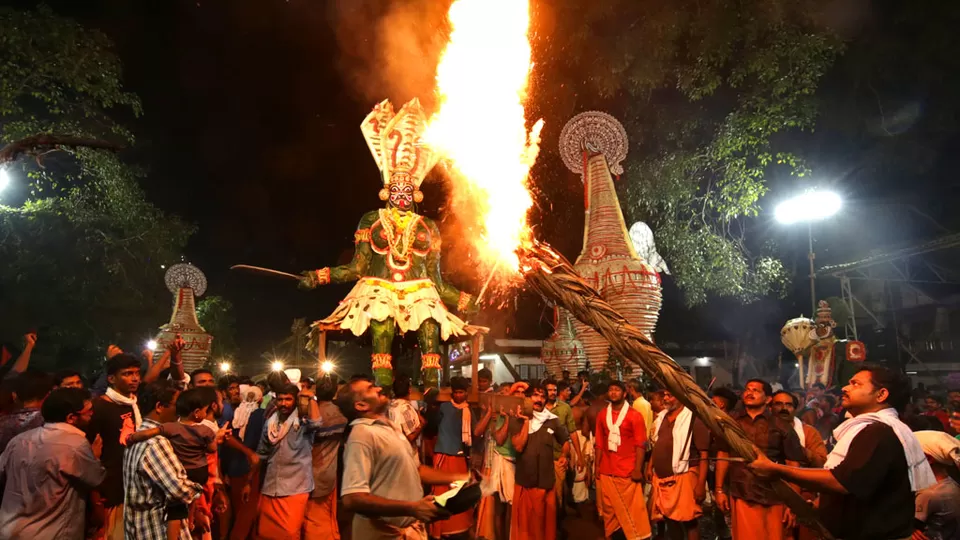 On the following days, devotees can witness the ritual of eduthu varavu or the procession of various Padayani Kolams. It starts with the kolam of Ganapathi.
Celebrated on the 7th day is the Valiya Padayani- which begins with the ceremonial procession of kolams from the village square. The 'Bhairavi Kolam' dance performance is the main attraction of the Valiya Padayani day. The day concludes with the artistes and the devotees seeking divine blessings by singing the Vallappattu (boat songs).
The festival concludes with the Pakal Padayani, followed by the Kalamezhuthu pattu in the evening.
The Padayani Performances conducted as part of the Padayani Festival attract tourists from across the world.
So here is you excuse to visit the beautiful state of Kerala and make unforgettable memories while immersing yourself in the local culture!
Planning to visit Kerala soon? Do not miss out on our Kerala Guide to help you explore the best of the country.
Think we missed out on something? Let us know in the comments section below. Or write about it here and earn Tripoto Credits!
Follow me on Instagram and explore this world through my eyes!