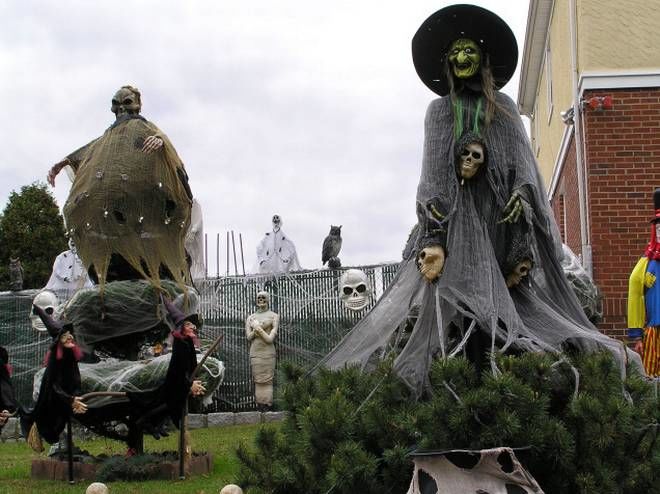 To the Spirits, the Ouija Board and Zombie's land, most of the youth might be interested in knowing a lot more about the Witches, the spirits and a lot more.
This article is to present the festival celebrated in Mexico called Noche De Brujus - that is Night of the Witches. It is celebrated every year on first Friday of March, so best time to visit the Mexico is no other than the first week of March.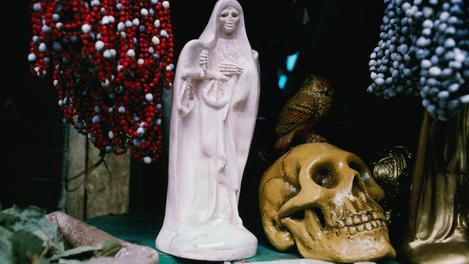 Cerro Mono Blanco, Catemaco, Mexico
The town of Catemaco is a pretty place on the shore of Laguna Catemaco considered the centre of Mexico's witchcraft and witch-doctor industry. Witchcraft traditions in this part of Mexico go back centuries, mixing ancient indigenous beliefs, Spanish medieval traditions and voodoo practices from West Africa, and in 1970 a local brujo (shaman) had the grand idea to host a witchcraft convention.The idea stuck and every year now hundreds of shamans, witches and healers from all over Mexico descend on Catemaco to perform a mass cleansing ceremony designed to rid them of the previous years' negative energies.
At the ceremony, there is singing and dancing itself. The vibe there is very much like a festival for the Witches where humans participate with great enthusiasm. During this legendary all-night festival a mass cleansing takes place in the hope of alleviating the previous year's negative energies. The festivities continue through the weekend.
The town of Catemaco is supercharged with mysticism; the streets are crowded all year round with vendors selling trinkets, magical potions and healings. Spiritualists and sorcerers hang out at every nook and cranny selling traditional remedies for just about any problem you can think of. You can also hire a brujas for a spiritual cleansing or have them cast a spell on someone!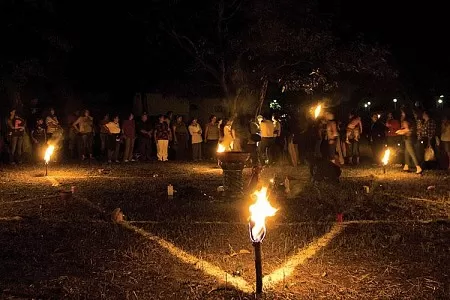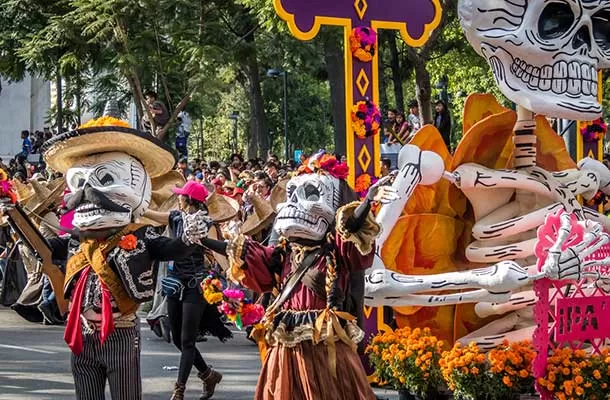 Also, travel places in Catemaco: you will find many modern and charming sites and a beautifully landscaped city with clean streets, clean people, and magic on every corner. From the rich and famous to a former Mexican President, those that come here often seek advise or healing from the local mystics.
Not Only that: but Mexico also celebrates the festival named Dia de los Muertos called as Day of the Dead in October.
Kurampala Patayani
Patayani is a type of ancient theatrical ritual folk art form that is performed to appease goddesses at Bhadrakali temples in central Kerala. It features traditional percussionists, masked dances, and mythological characters. A highlight at this festival is the Chooral Adavi ritualistic dance that represents an old Narabali (human sacrifice) ritual. It takes place on the ninth day of the festival. In the evening, devotees observe penance before the ritual and roll on the ground with thorny canes wrapped around their bodies.
This is similar to that in Mexico, as we do not have the Witch Craft over here, but the ritual and cleansing of negative spirits is the same and celebrating it with Dance, and songs.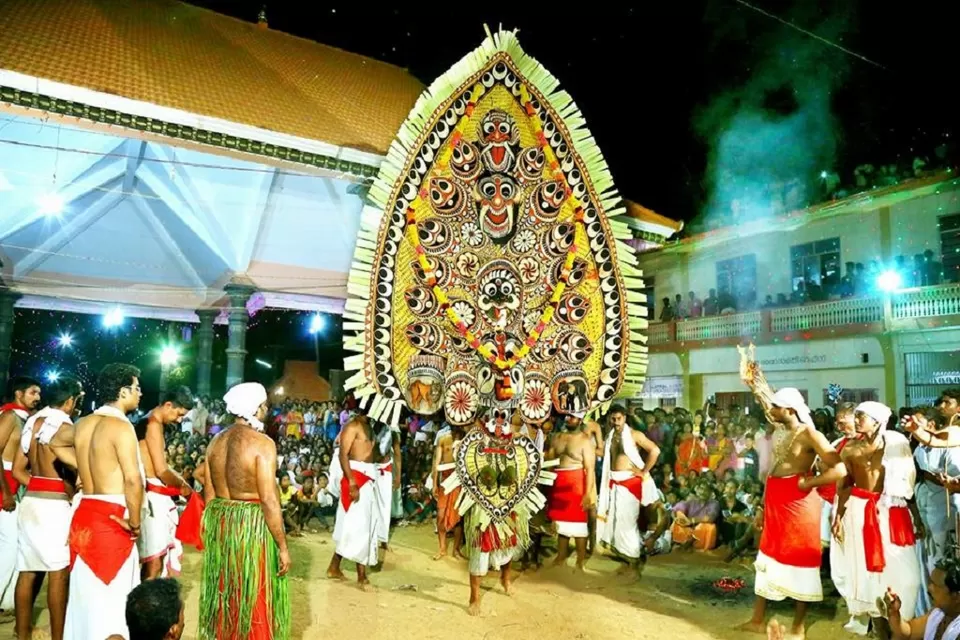 Essentials to be known
Long-distance buses serving Catemaco are not at all regular, so consider travelling via San Andrés Tuxtla (12km to the west) or Acayucan (80km to the south). For a glimpse at Catemaco before you arrive, take a look at the movies Medicine Man and Apocalypto, which were both filmed here.
Okay, so is it that the Witches and Spiritual cleanings are done only in Mexico. But when it comes to India, people here are more religious compared to any other place in the world. Comparing to Indian festivals occuring in the first week of March, we have similar traditions here also. Have a look at different festivals in different states.
When: February 23 to March 5, 2021. The festival is held once every five years.
Where: Puthenkavil Bhagavathy Temple, Kurampala, Pathanamthitta district, Kerala.
Other festivals such as Kumbh Mela in Haridwar, Uttrakhand and Magh Mela in Allahbad and Uttar Pradesh are celebrated for the cleansing their sins and the peace of the spiritual things if any.
The only observation here is why does the cleaning of the spirits occur in March and is it necessary to perform these festivals. Does the youth today, believe that these festivals are celebrated for sin and other festivals or they just celebrate the same as a part of the culture.
Does these festivals actually led to abolish the negative energies and cleanse our sins?!!!!