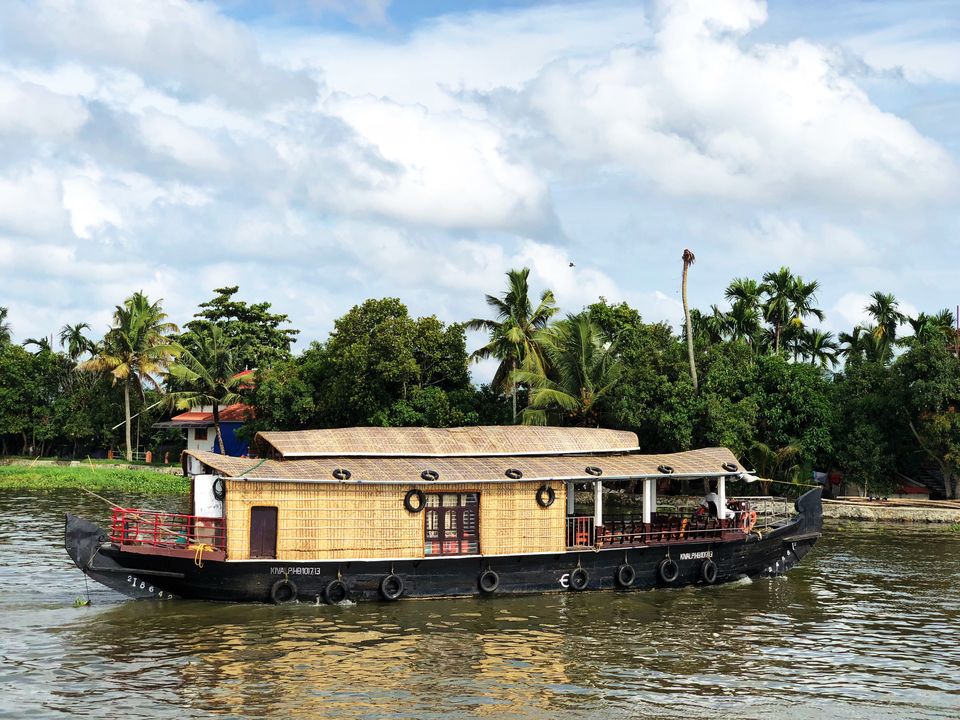 Waking up to the chirping sounds of birds, with the warm kisses of sun rays pushing back the fog was my long cherished dream until I visited this southern state of India!
Kerala, god's very own country, is a blend of all types of experiences - adventures, nature gazing, spirituality everything; also being rated as the highest literate state in India, you won't find it difficult to explore Kerala; the locals are very friendly; don't hesitate to strike a conversation!
Getting There:
We boarded our flight at Rajiv Gandhi International Airport, Hyderabad.
Within no time the plane took off.
We were enthralled by the floating white clouds looking like a fluffy bed in the sky. My mom and dad enjoyed their first flying experience!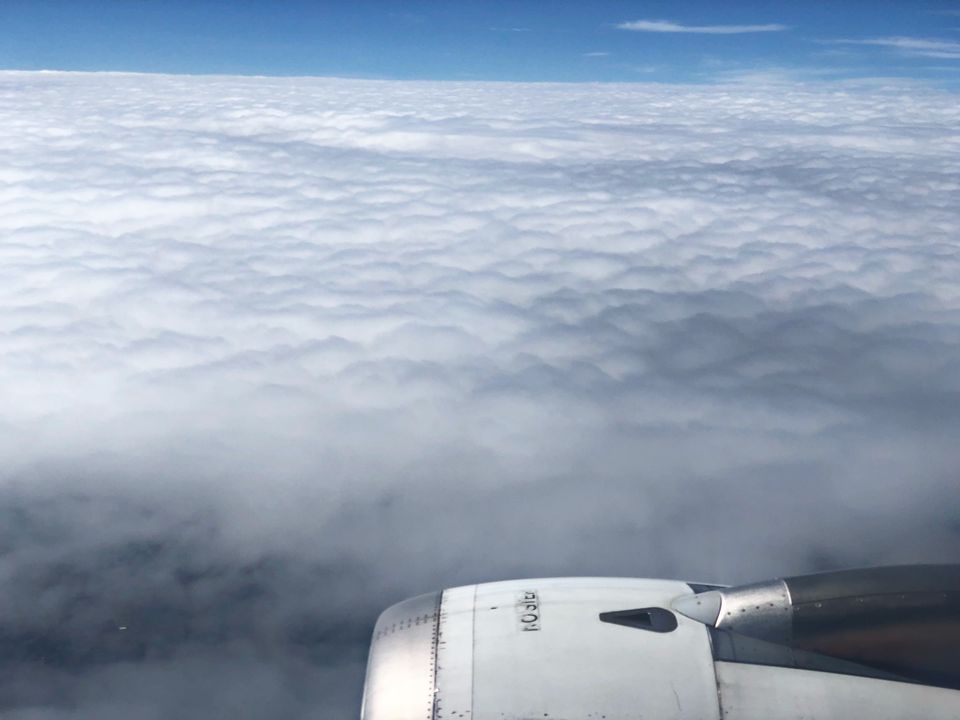 We reached Cochin International airport, by 9AM. Subsequently, halted at Kalady, en route to Kochi (Kerala's industrial capital).
I booked our flights at a decent fare of ₹3300 (per person) from Hyderabad – Cochin – Hyderabad (round-trip).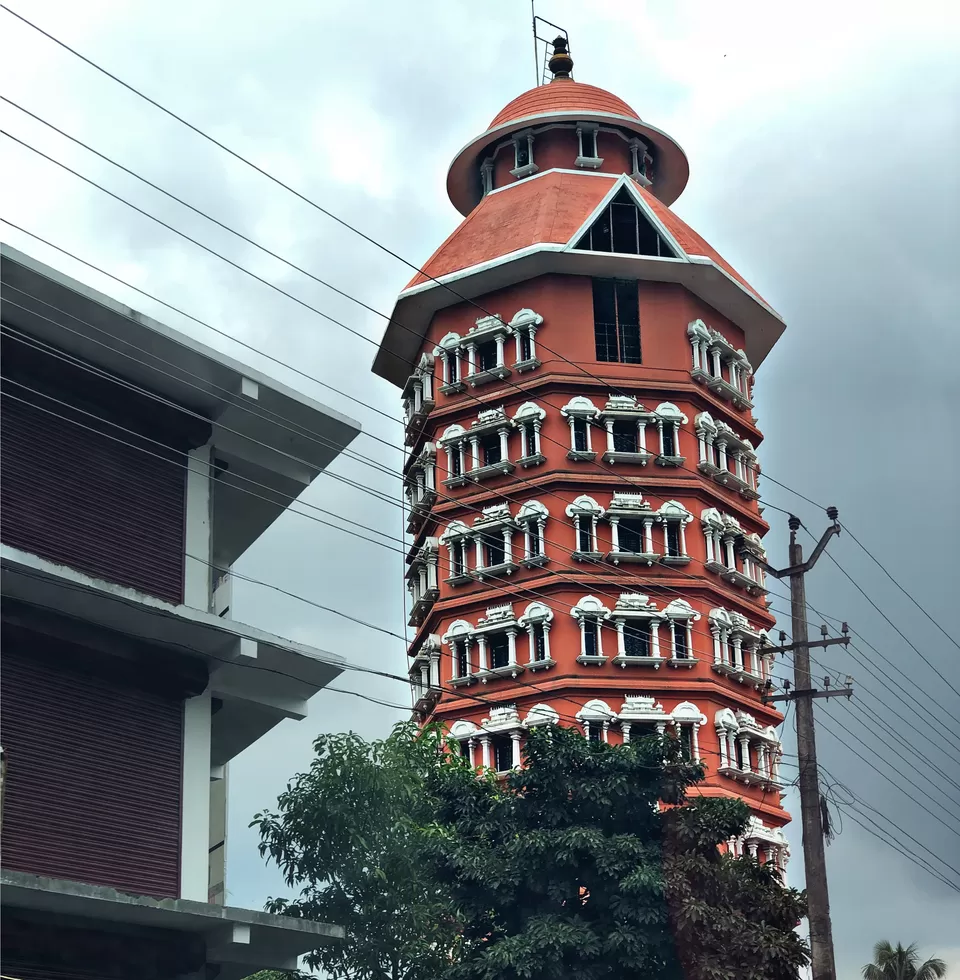 A historical town, the birth place of Adi Shankara; just 15 mins from Cochin airport. We enjoyed the peaceful surroundings of the place.
Kochi, the centre of Indian spice trade!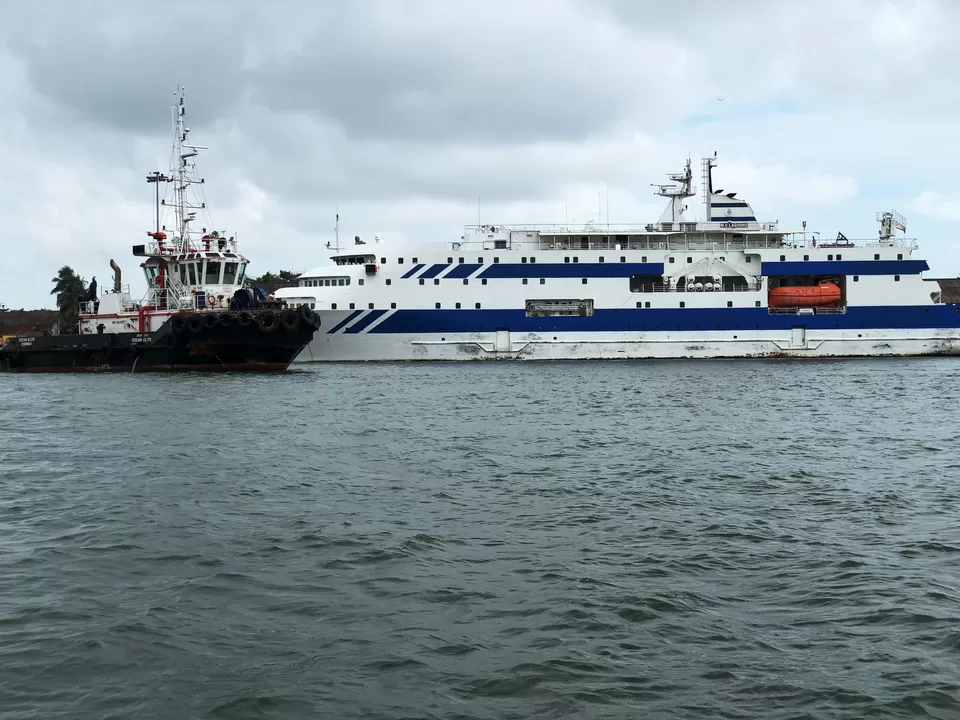 The ferry rides were reliable and as cheap as ₹4 from Fort Kochi to Willingdon Island, the largest artificial island in India; and was attractive with its natural ambience.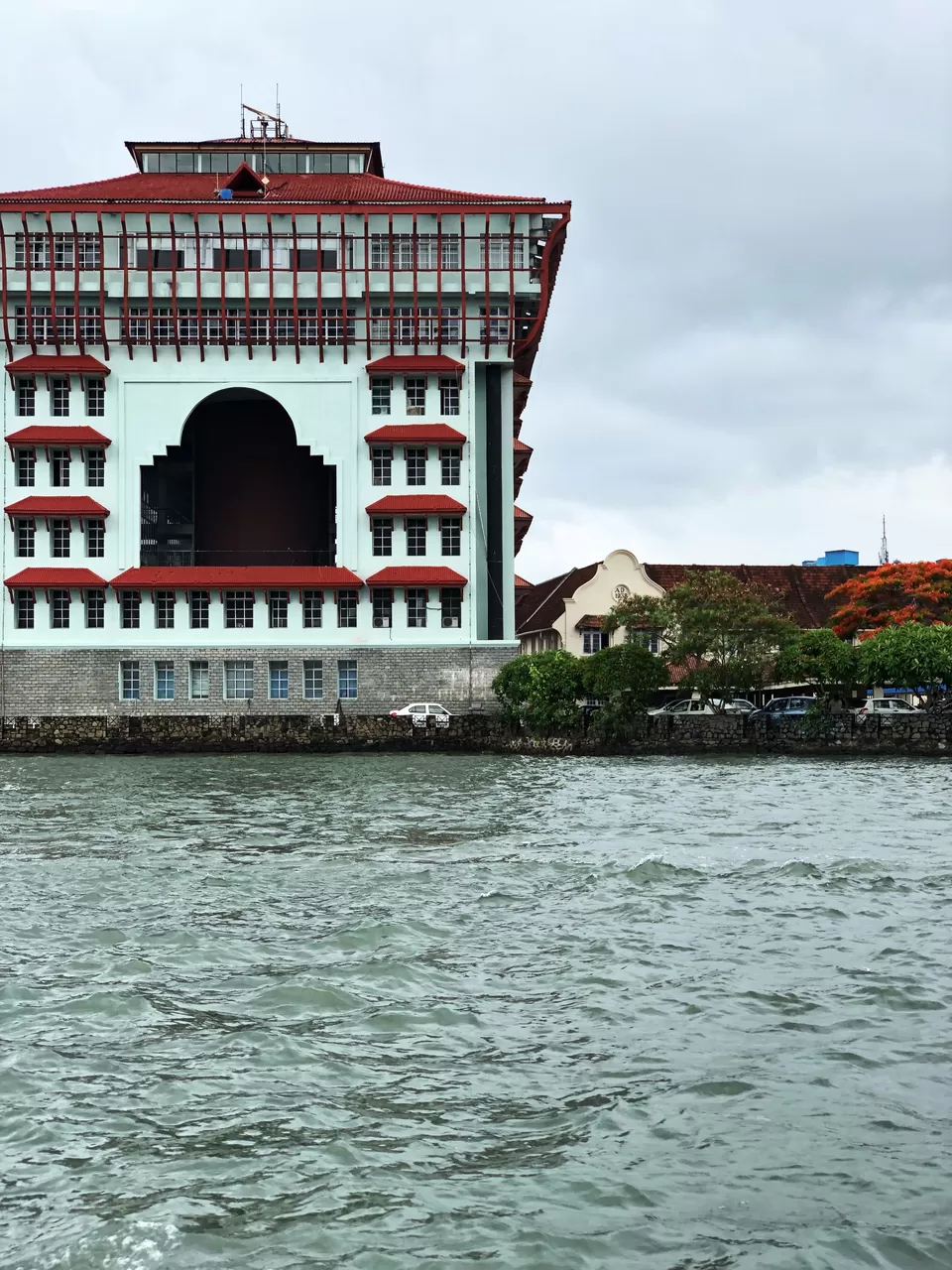 We then had a guided tour of the Indian Naval Maritime Museum; got glimpses of Indo-Pak naval war.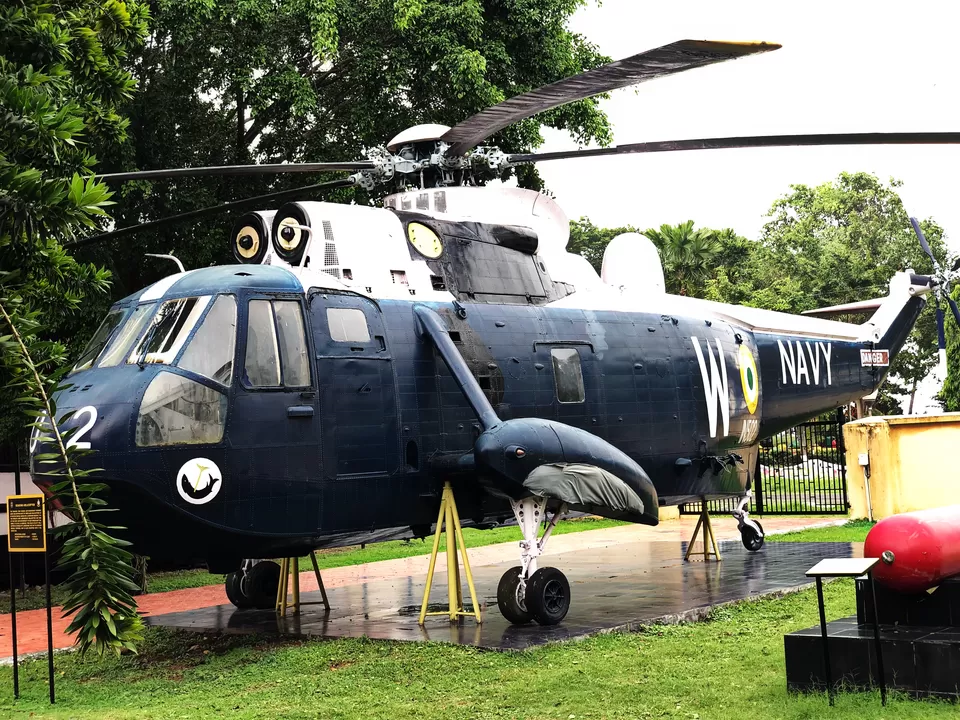 Getting There:
Uber/Ola cabs to Kalady and Cochin (to the city centre).
Fare: ₹1000 from airport to Kalady and then to Fort Kochi.
Accommodation: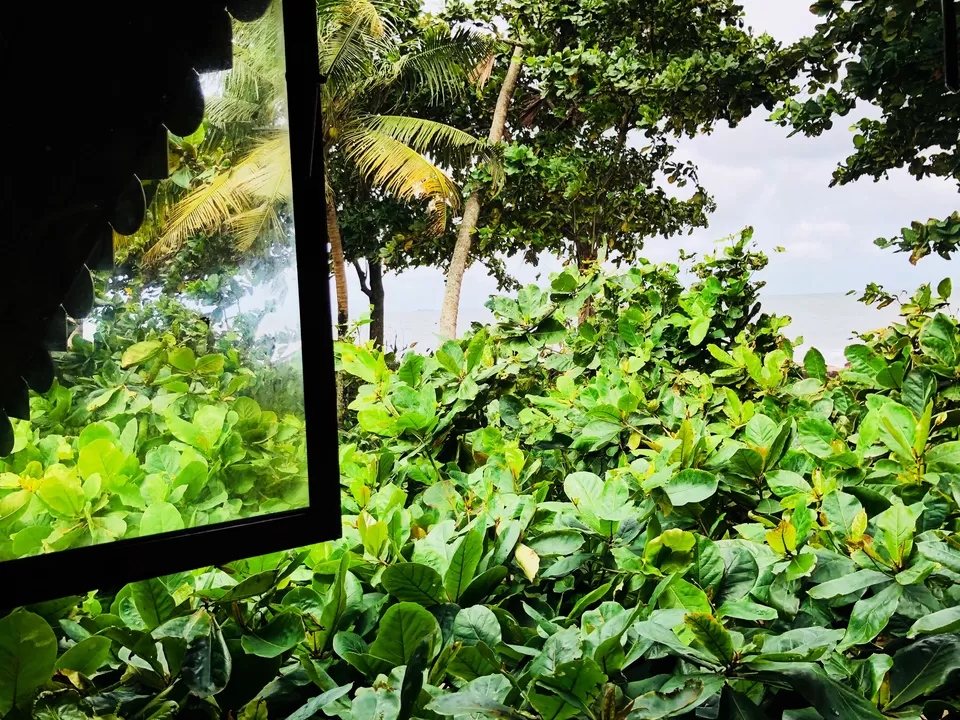 I booked a room with a beach view at the Sea hut homestay, we absolutely loved the place. They even provided us a Kerala breakfast dish, Puttu and dinner (chargeable) during our stay.
You must take a House-Boat ride in Alleppey, Venice of the east, to experience the best!
You can either spend a night in the houseboat or do the backwater cruise for 3-4 hrs to bag an amazing on-water experience.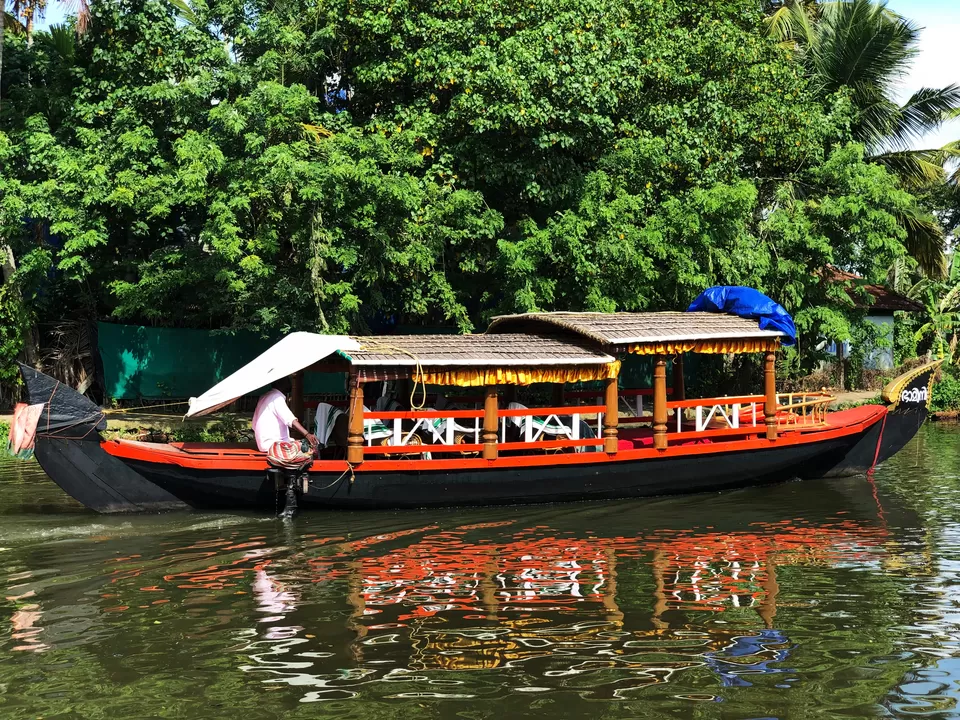 We got into our houseboat which had all the amenities just like any other hotel room. It even had a kitchen from where we got a cup of chai!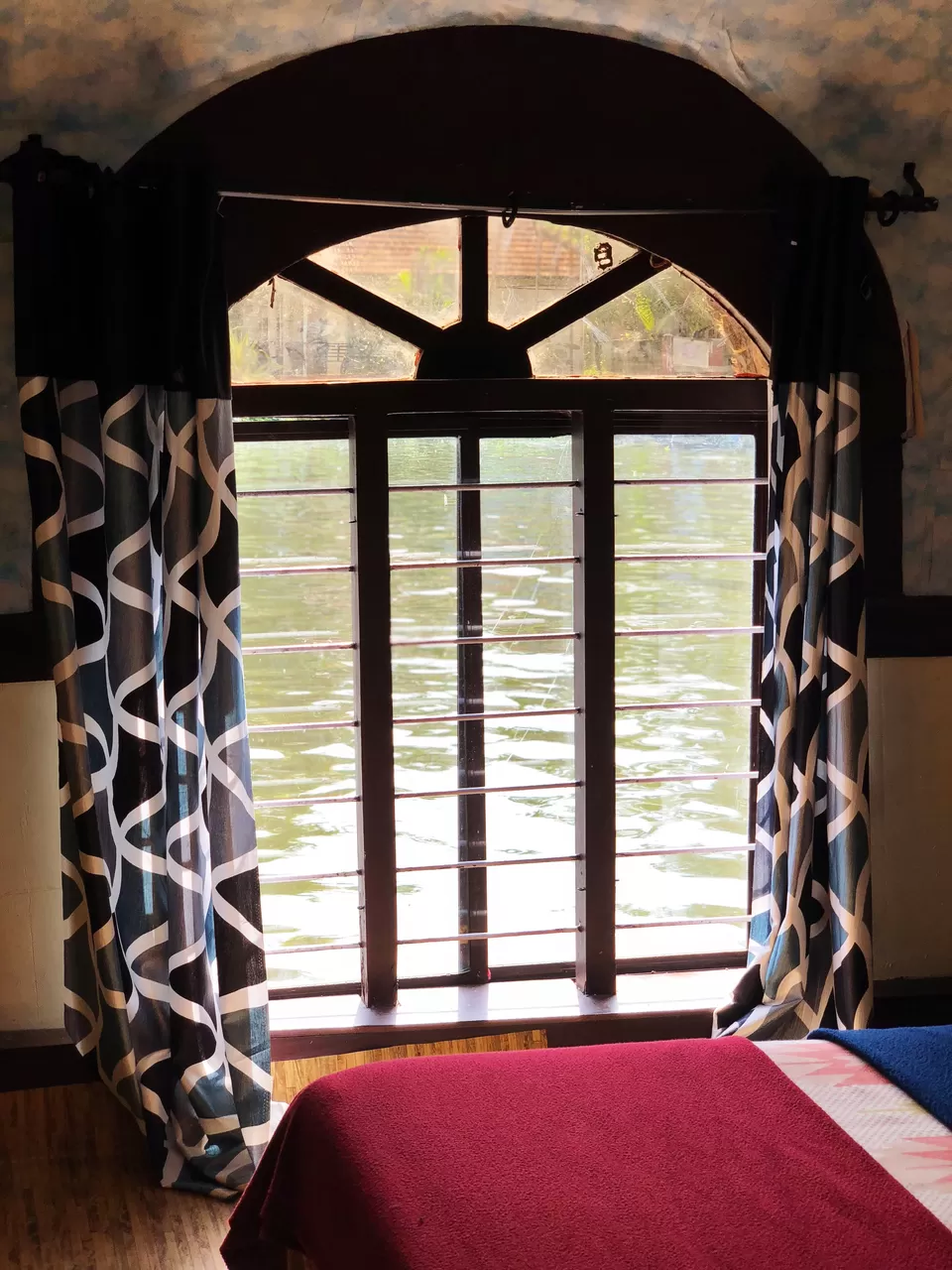 Cruising through the backwaters of Alleppey, experiencing the tranquility, unwinding in a luxurious house boat left me awestruck!
The helmsman let me steer the boat for a while and it was a wonderful experience. He also showed us the shooting spots of a Telugu film Ye Maya Chesave (Vinnaithaandi Varuvaayaa /Ekk Deewana Tha (Hindi).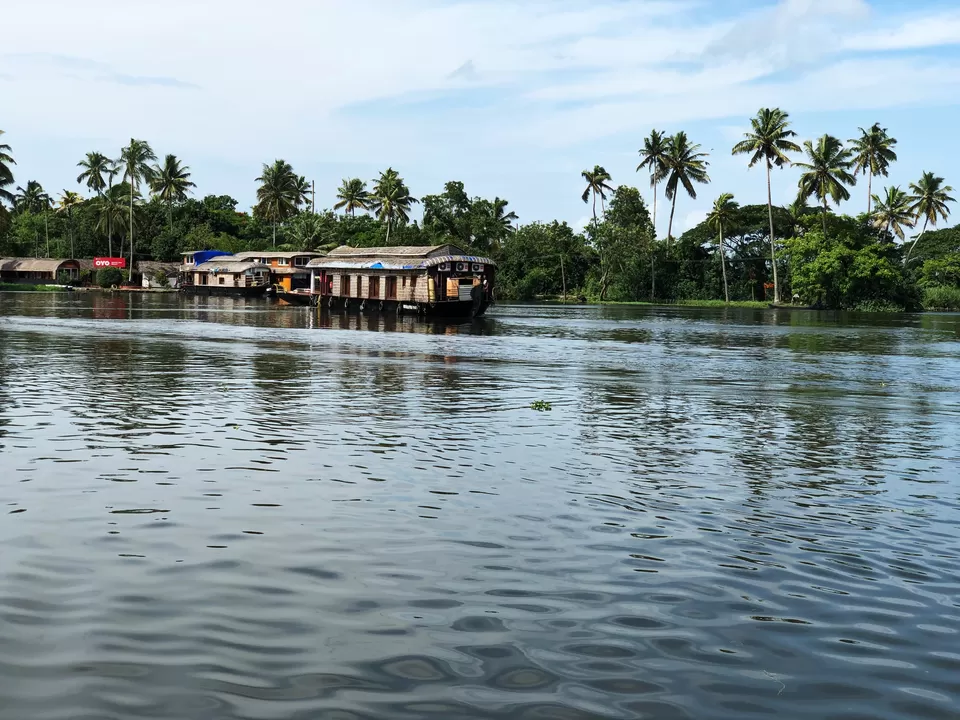 After spending an exhilarating time cruising in the backwaters, we reached Alaphuza railway station to reach Thiruvananthapuram, the capital city of Kerala.
We availed the cab service from the home-stay to reach Alleppey for ₹2800 from Cochin.
Accommodation:
Don't miss the chance to stay in a houseboat overnight. Price: ₹5000-7000 per night.
The MUST visit place in Trivandrum is Ananta Padmanabha Swami temple - the richest temple in the World!
The deity was visible through 3 doors. The beautiful inscriptions of the pillars of the temple were incredible. We marvelled at the beauty of its Dravidian style of architecture.
If you have more days on hand, you can choose to spend a couple of days and explore the nearby attractions like Napier museum, Varkala etc.
Getting There:
From Alleppey and Cochin there are a number of trains/buses to Trivandrum. Typically, the fare is ₹500.
Accommodation:
We stayed at Hotel Oasis, an OYO property; quite close to the railway station and temple.
Internal Transfers:
Make use of Ola and Uber cab services in the capital city.
Things to Know:
Special darshan ticket - ₹180.
Make a note of the temple timings as there's no continuous darshan.
Temple follows a strict dress code for both men (only dhoti and no shirt) and women (sari).
The southernmost tip of India, Kanyakumari (Or Cape Comorin) is notable for offering mind boggling views of sunrise and sunset over the ocean. Of course, a beach and the sun is the perfect duo that never fails to leave us WOW!
We dropped our luggage in the room, had our lunch and immediately headed to the beach to witness the beauty of the setting sun; enjoyed the evening at the bay.
The next morning, we rushed to the Vivekananda Rock Memorial, from where we can see the sun rising, and Thiruvalluvar statue. We also made our visit to Kumari temple.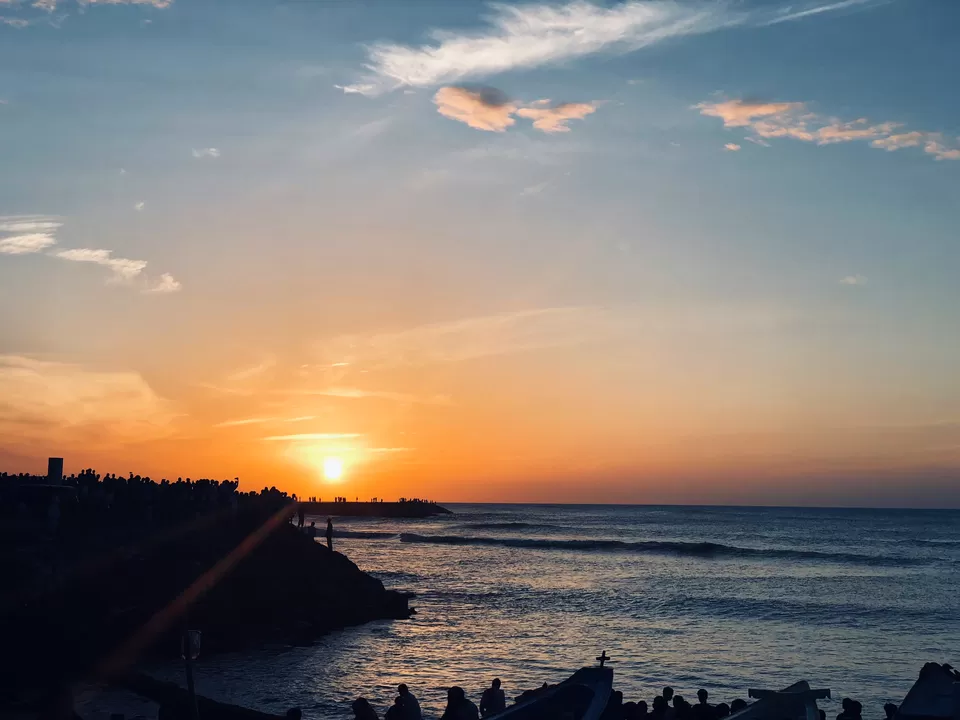 Mayapuri wax museum, near the railway station was a fun. We turned the selfie game on with many wax statues of our celebrities. We also enjoyed a 9D movie and jewellery exhibition at the same place.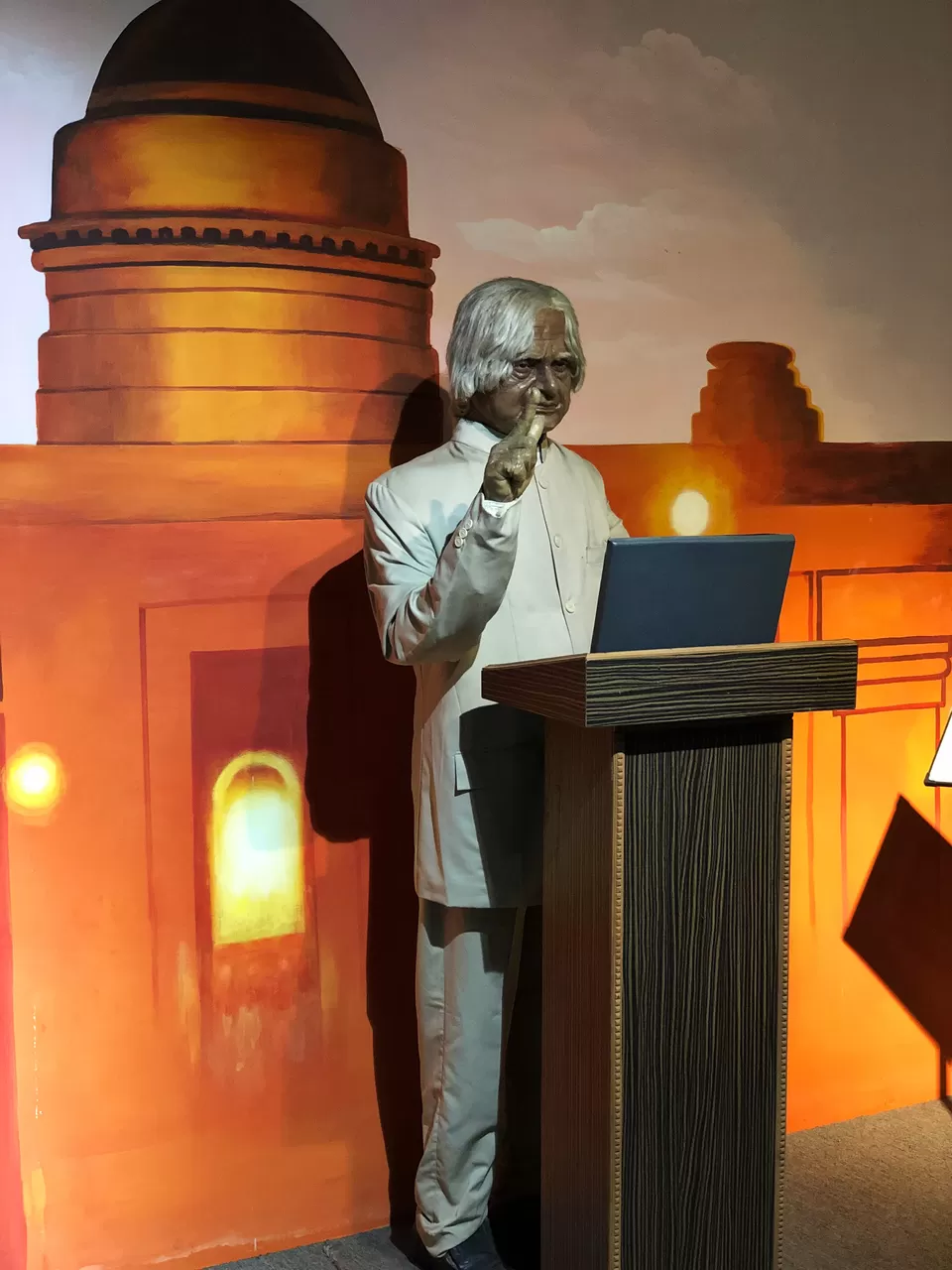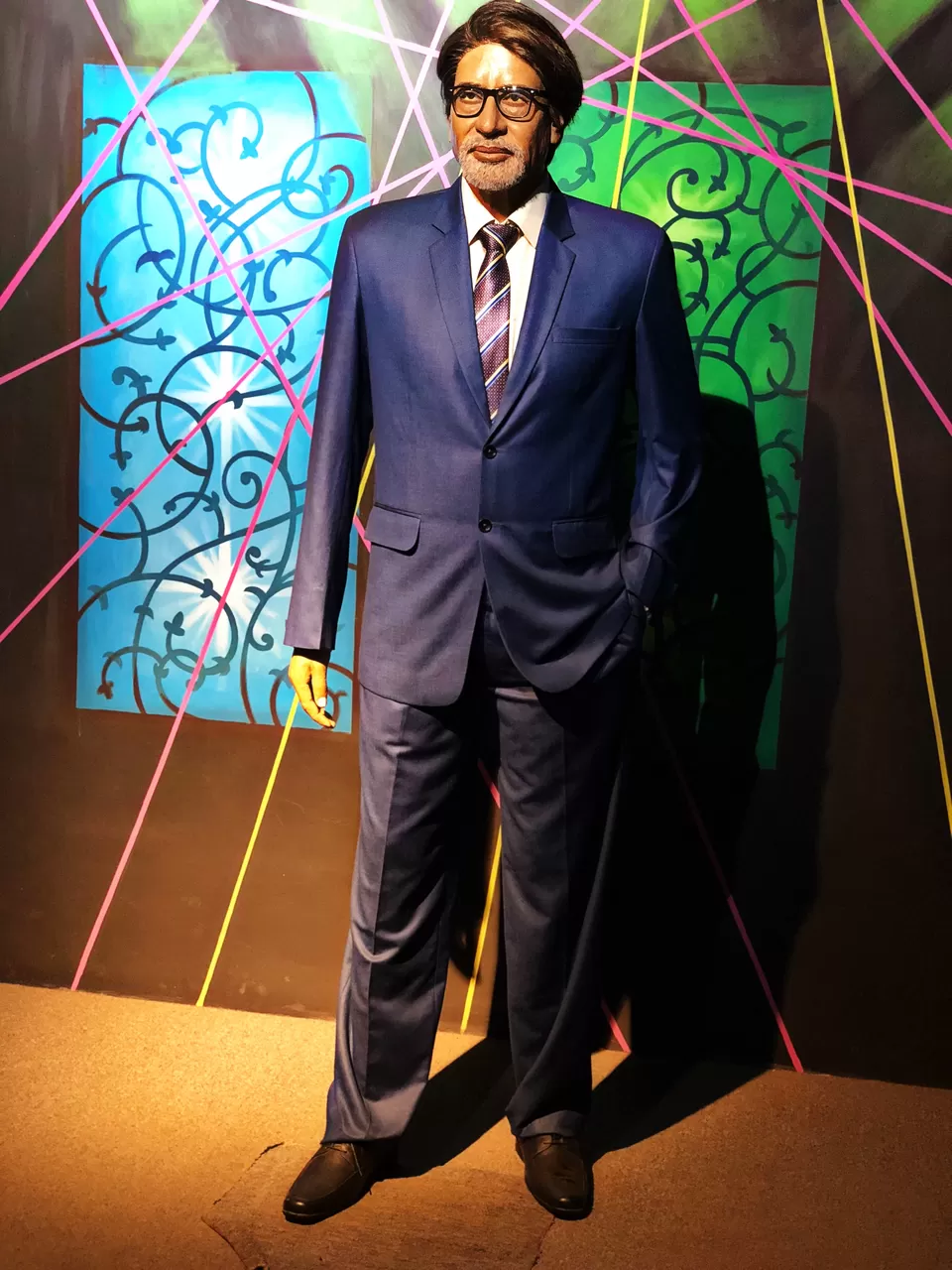 Getting There:
Can be accessed by bus or train from Trivandrum. There are number of trains from Trivandrum to Nagercoil (20km from Kanyakumari).
Accommodation:
We stayed at Hotel Sun Park (booked through RedHotel), near the Kanyakumari railway station.
Internal Transfers:
Auto rickshaws; charges ₹40-100.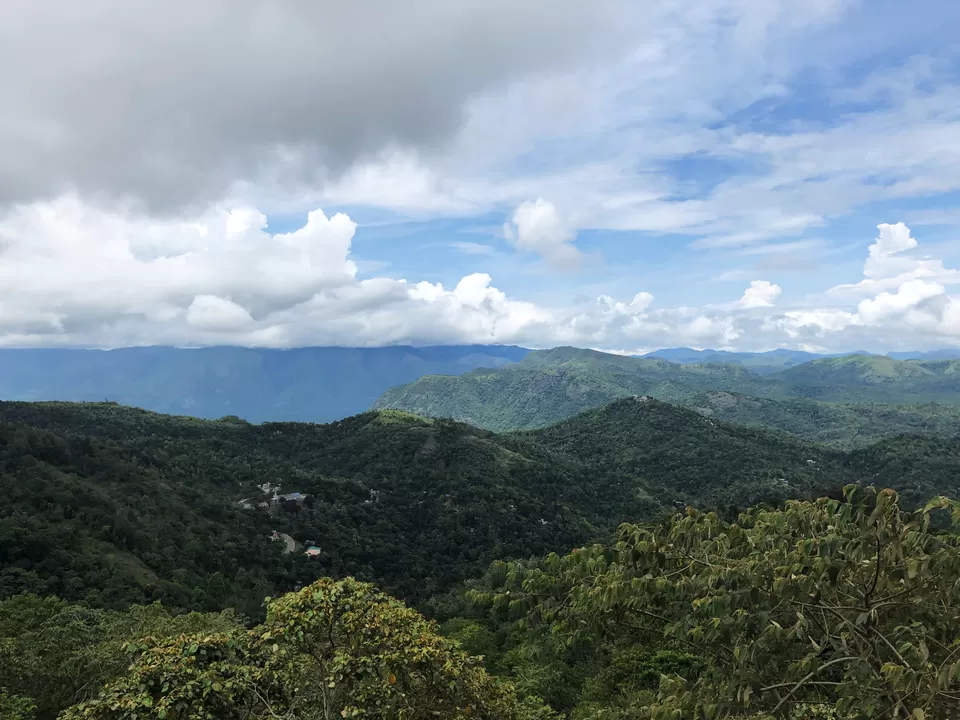 The forest land of Kerala is a home to adventures! We did our jungle safari, spice garden tour, and wildlife boating at Thekkady.
After having our breakfast, we were entertained by the exciting elephant Safari! The elephants were trained so well, that they even posed for pictures!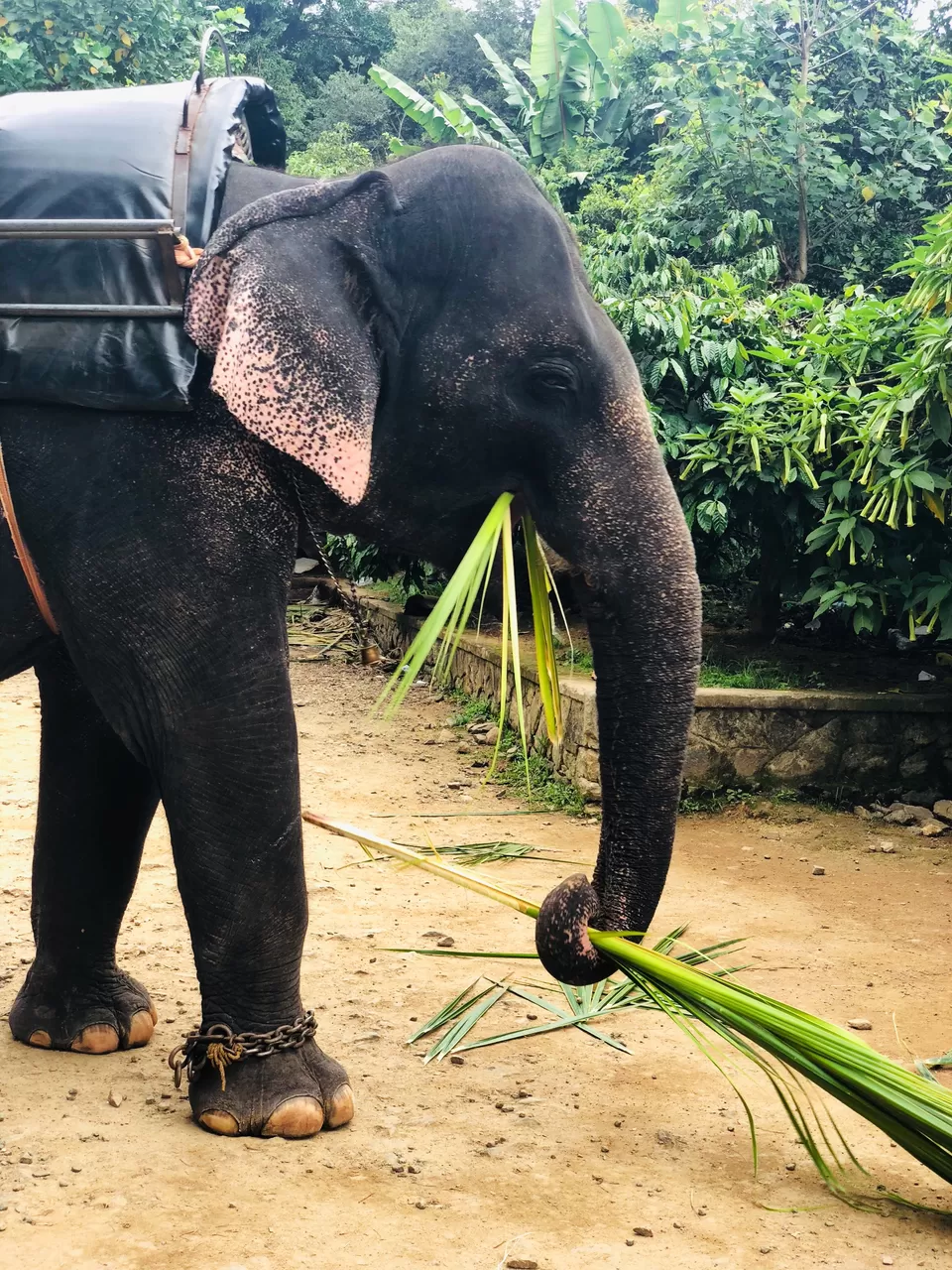 From there we went across the Kerala-Tamilnadu border; explored the grape fields.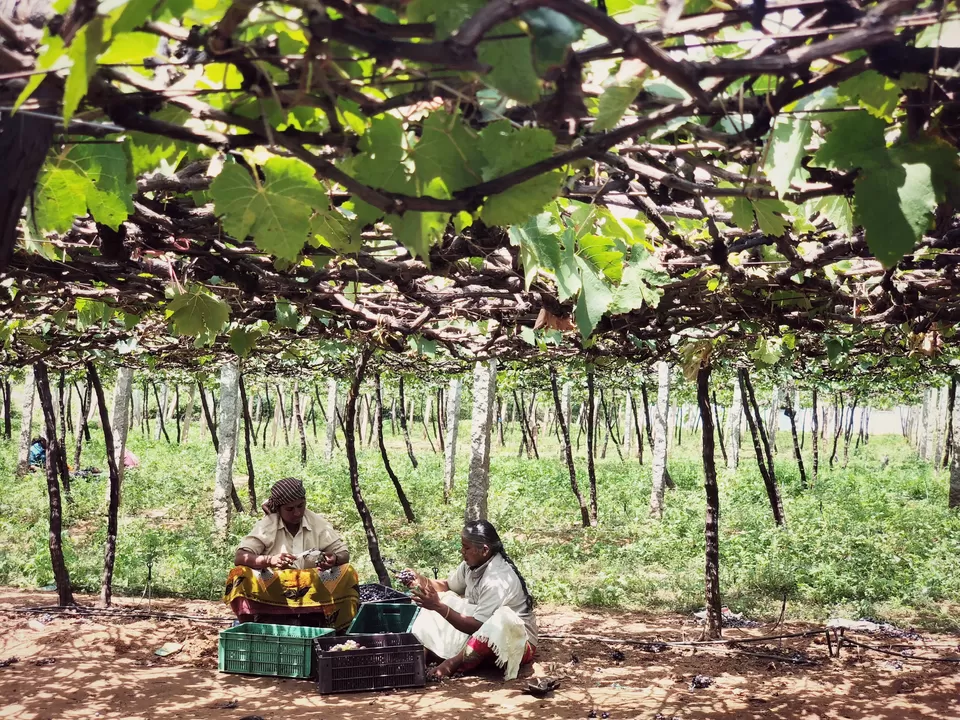 The spice garden tour disclosed various ayurvedic medicines and plants which can cure many diseases!
We enjoyed the evening shows of Kalari and Kathakali (Traditional dance & art forms of Kerala).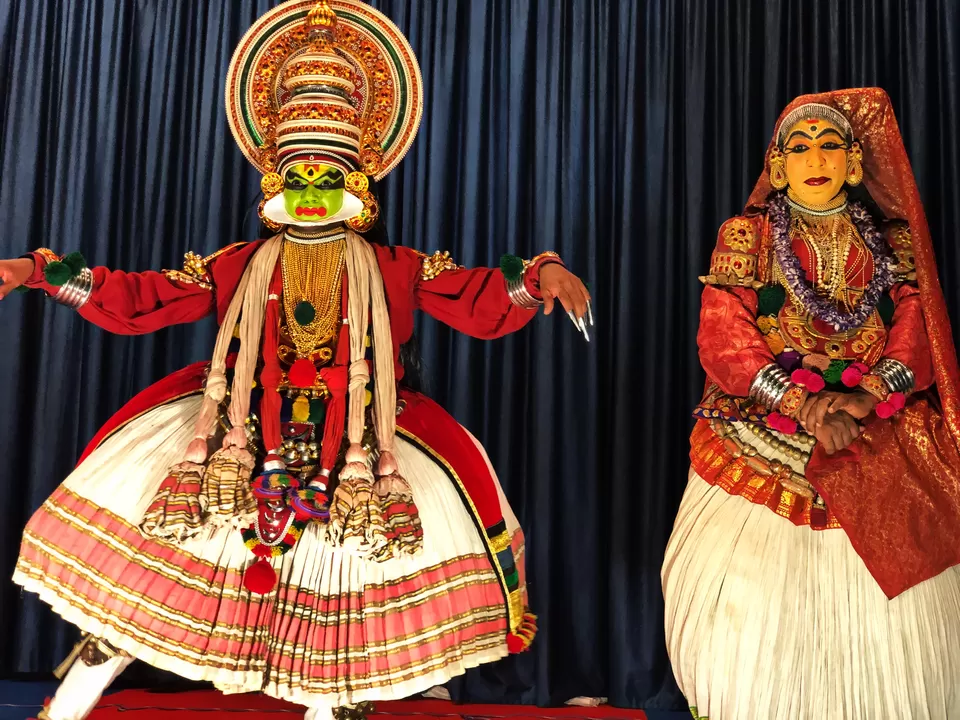 At the Thekkady Kalari centre.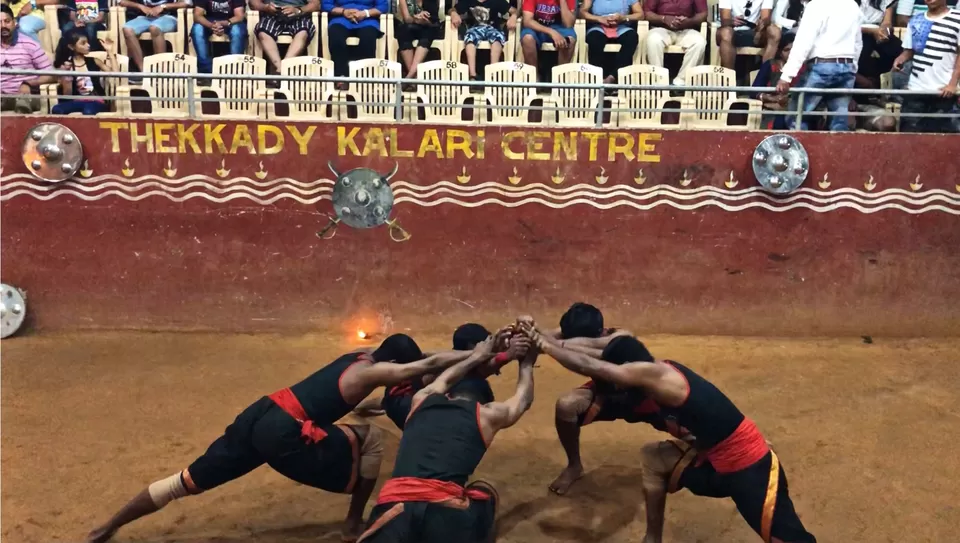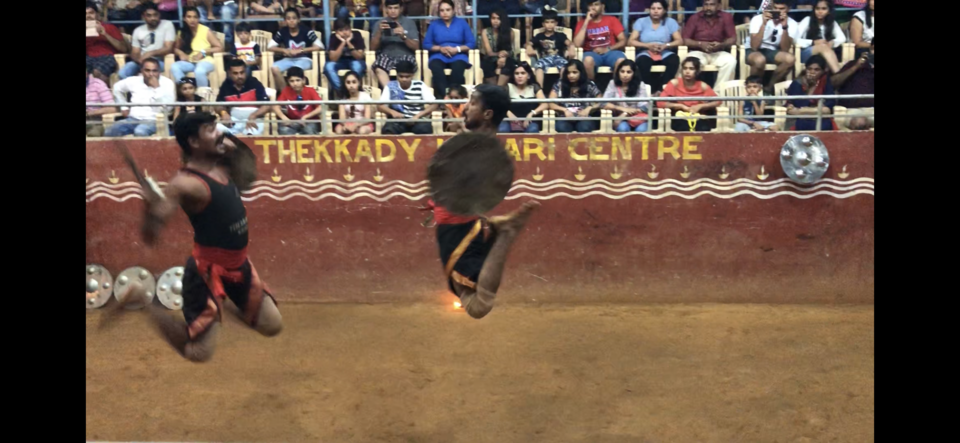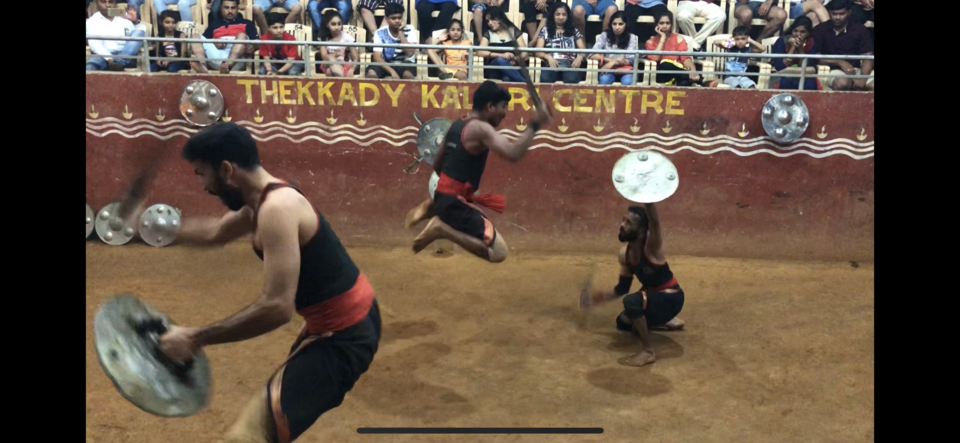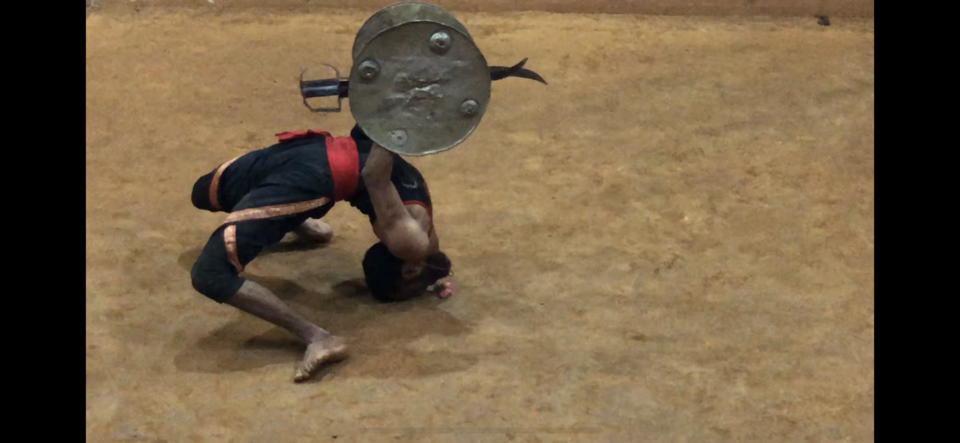 The next morning we were at the Periyar Lake in the forest.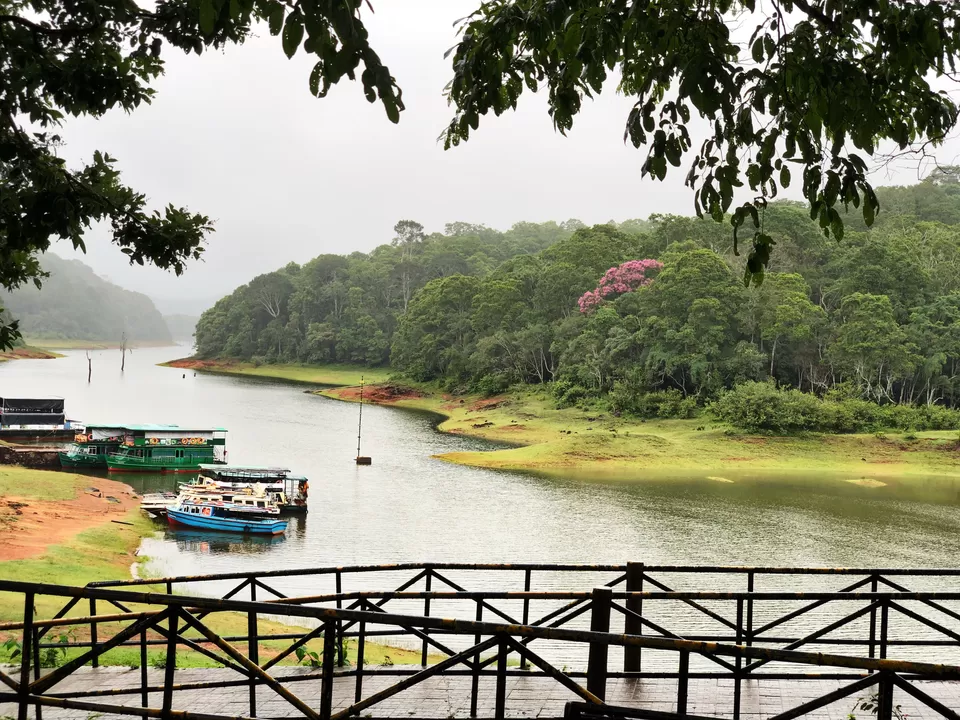 An hour of drifting on the Periyar lake early in the morning was fascinating!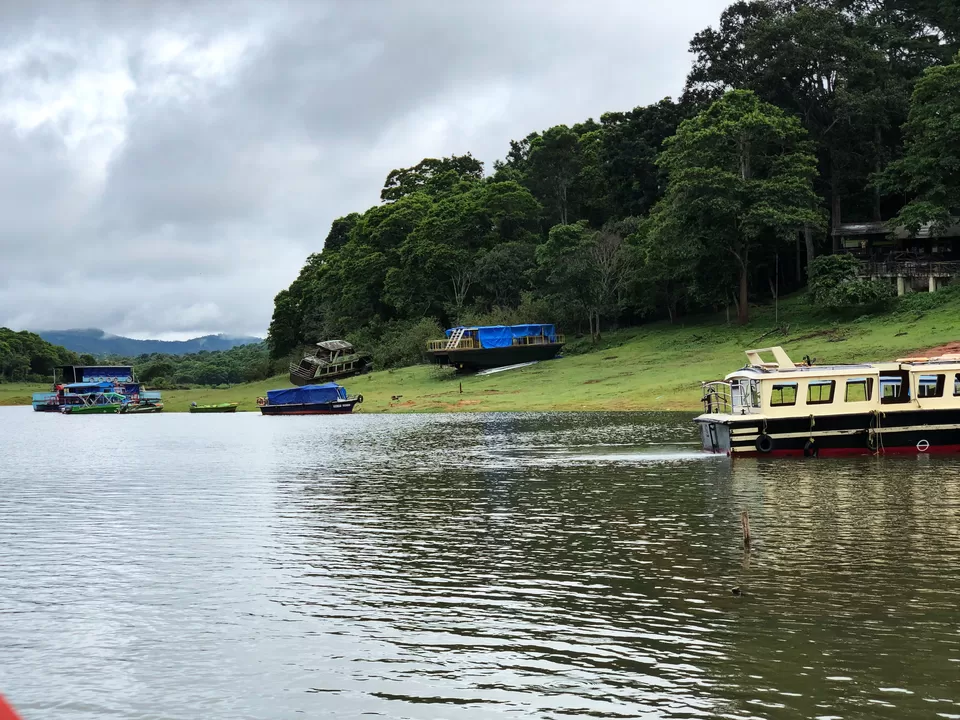 We were lucky enough to spot a bison, a fox and an elephant's family :P, deers and a variety of wild birds that came out from the woods to quench.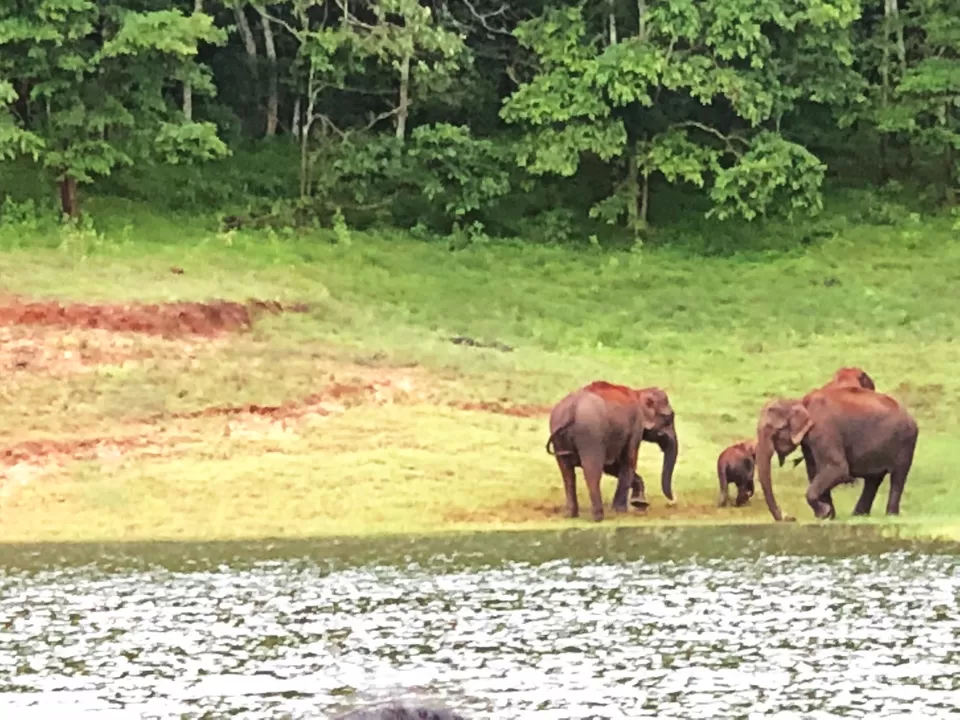 Getting There:
From Trivandrum it was just 3hrs. In the ghat roads, bus journey is safer and cheaper than that of a private cab.
Accommodation:
Hotel SN International offered us a spacious room with a good in-house restaurant and spa. Pamper yourself with an ayurvedic spa which rejuvenates your body.
Internal Transfers:
Auto rickshaws; the best mode of transport here. Charges: ₹40/ride.
Located in the midst of lofty hills and clouds, this beautiful town, with a frigid climate makes everybody fall in love with it.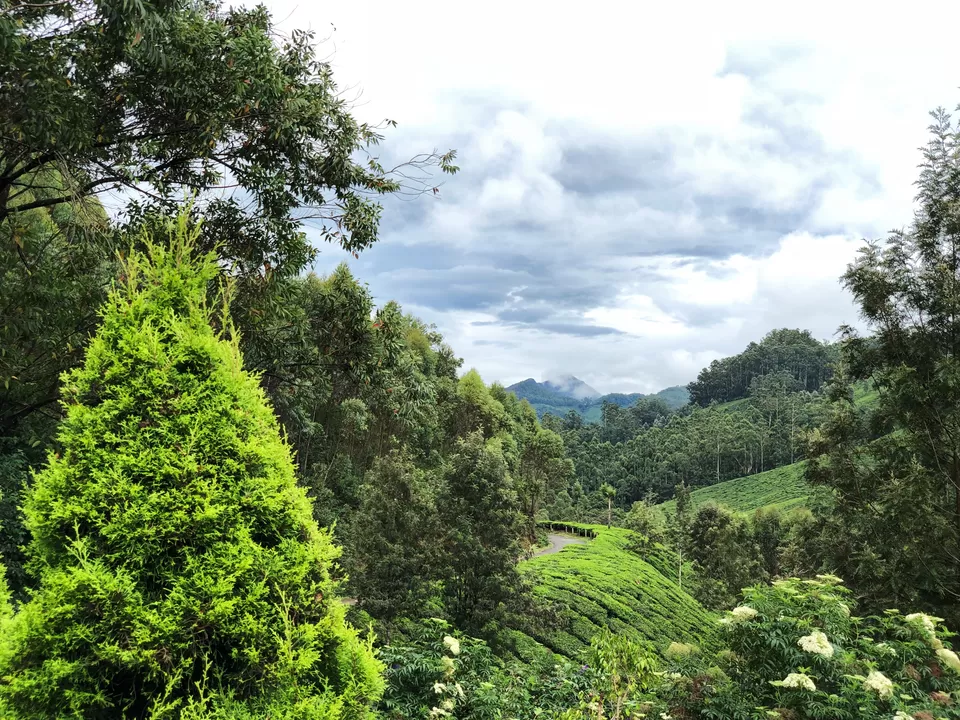 By the time we reached Munnar, it was already noon, so we had our lunch and started in our car playing some A.R.Rahman hits and enjoying every inch of Munnar.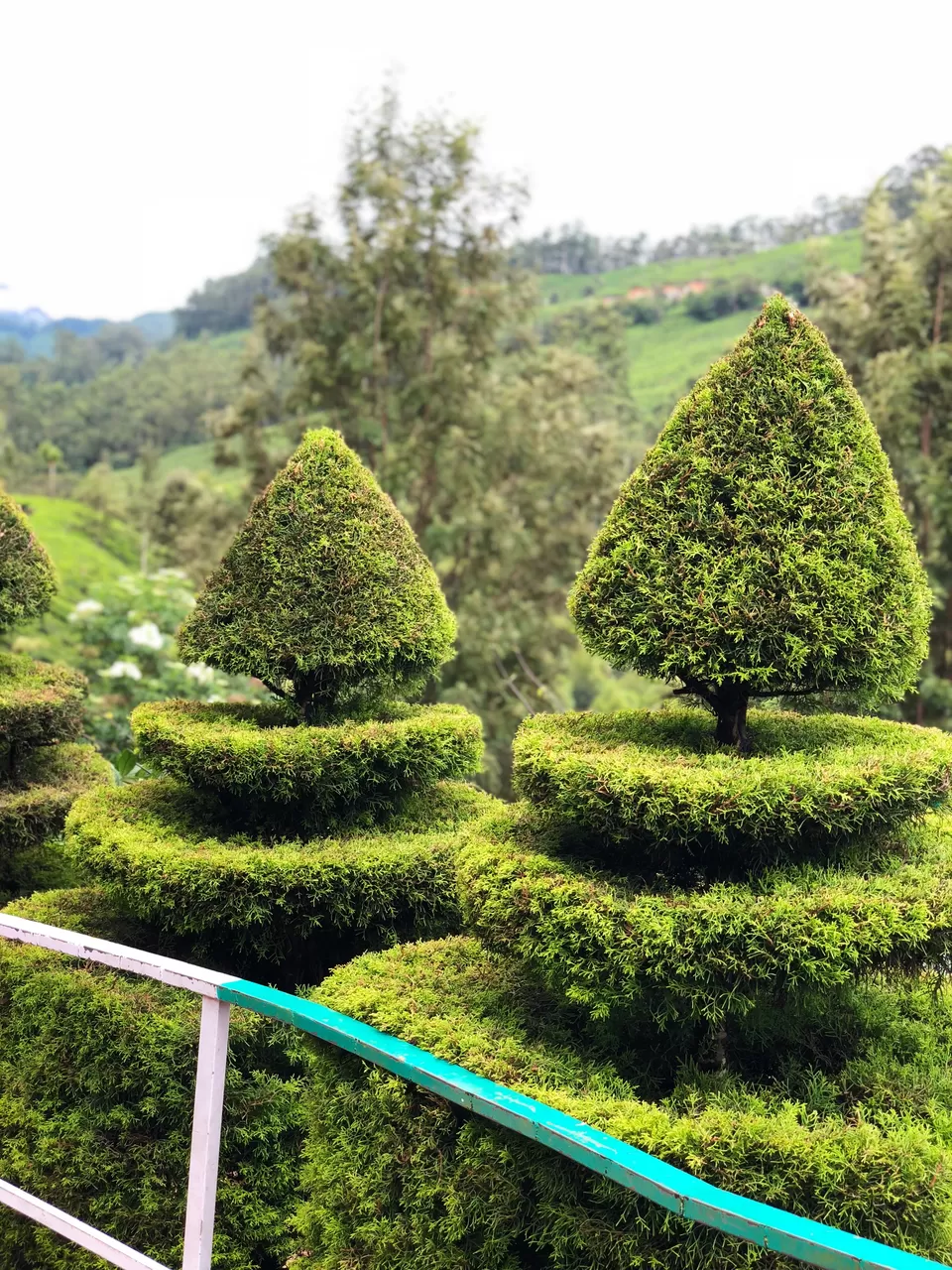 The array of exotic flowers caught our attention!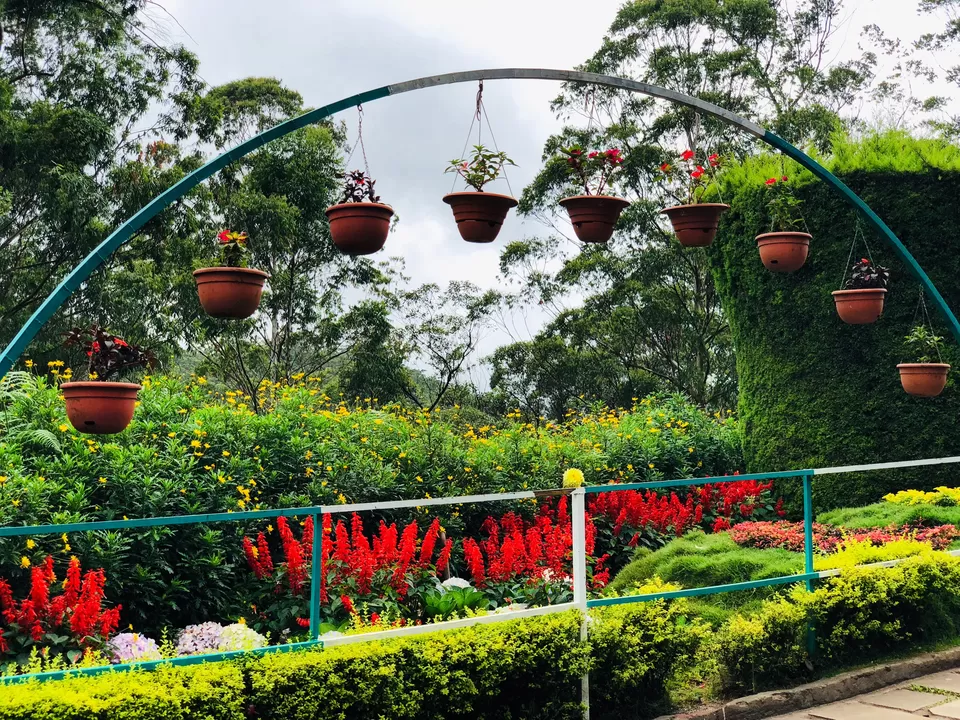 We had an eye feast watching those beauties!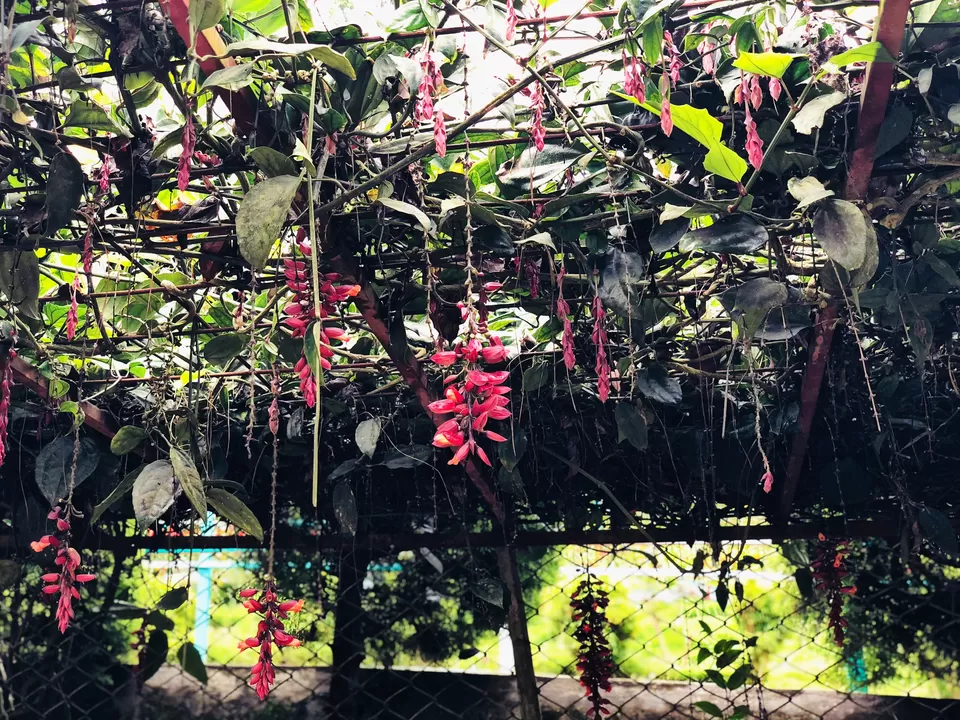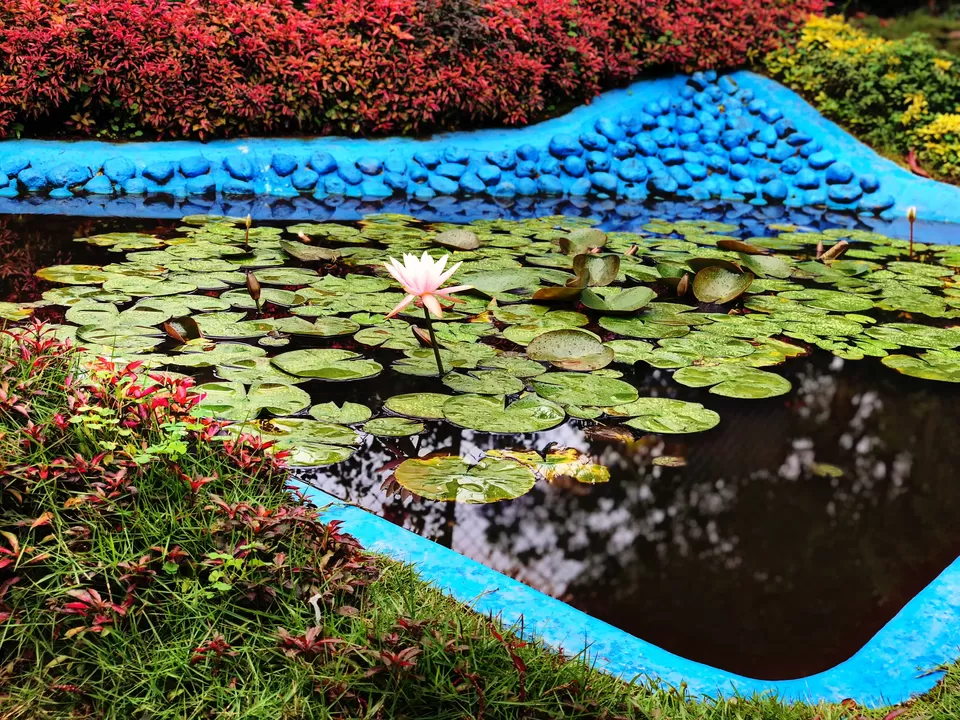 We stopped at photo point; the hues of the picturesque landscapes and neatly trimmed tea estates were alluring.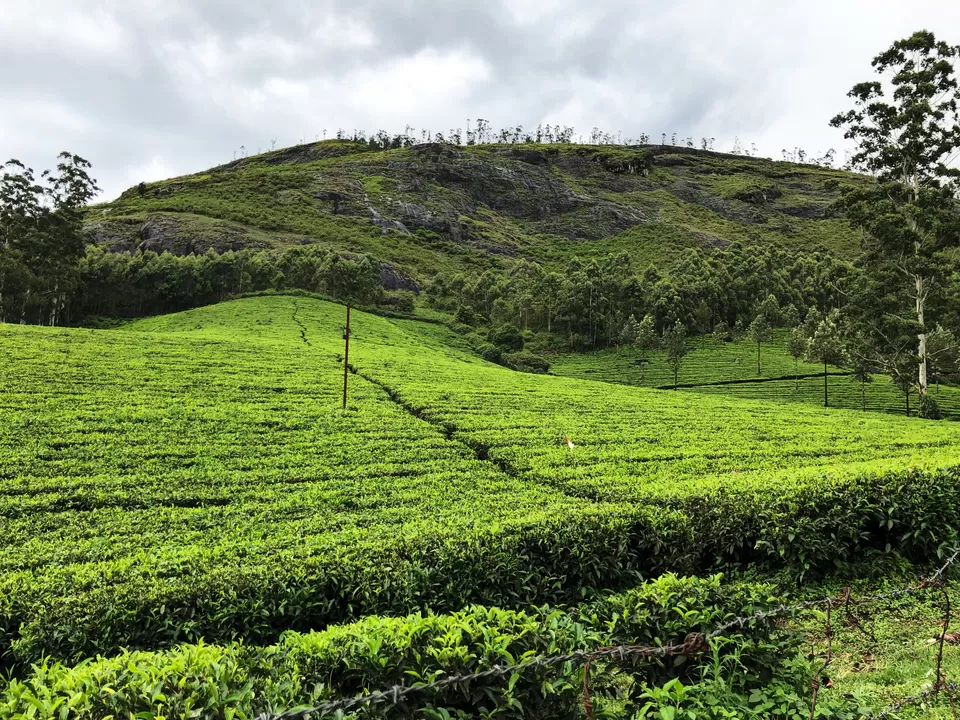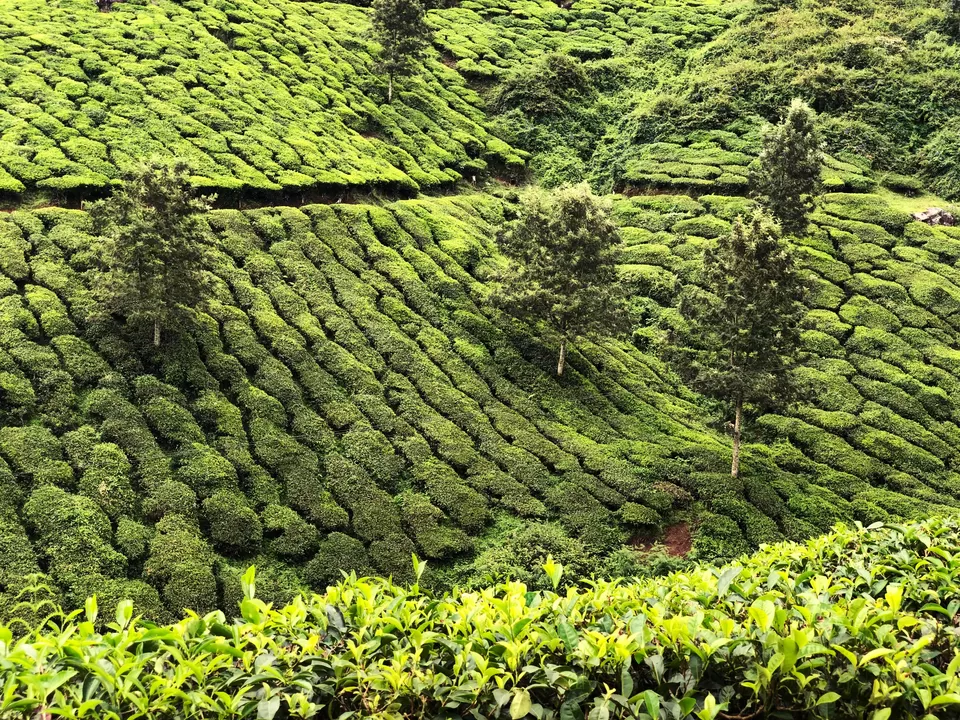 Echo point was another quirky experience; my dad and I instantaneously became Tarzans and shouted as much loudly as we could, to hear the echo of our own voices!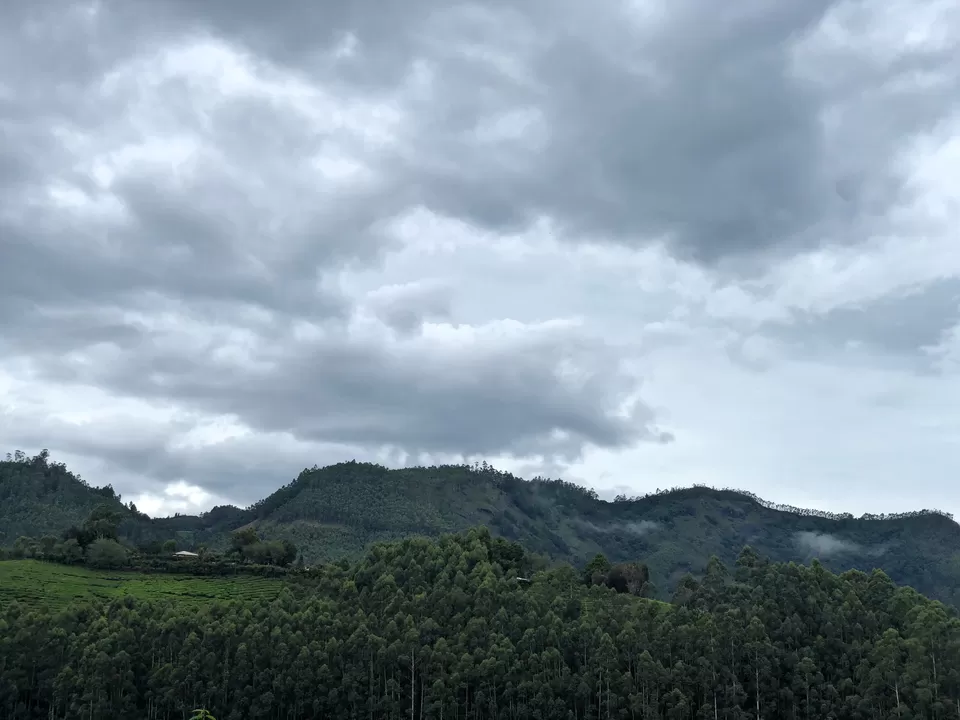 The sight of Mattupettey dam was a unique experience.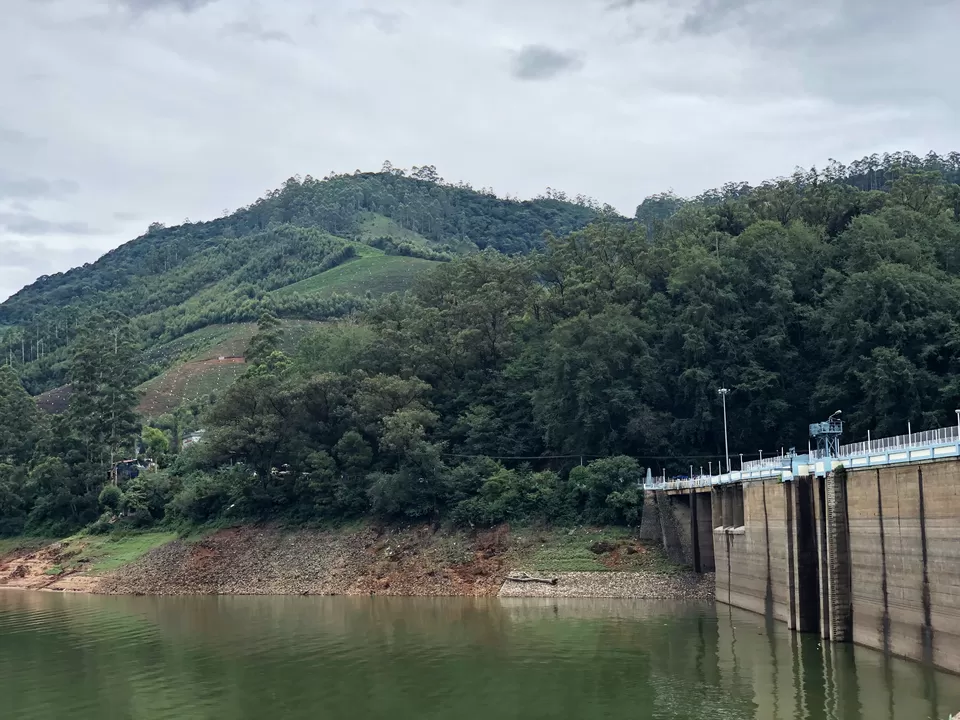 Then we reached the top station, the highest point of Munnar, experiencing freezing cold breezes.
I had a splendid experience and was tapping my feet to a popular bollywood song "Hum jo chalne lage, chalne lage hai ye raaste..AahaHaan!" on our return.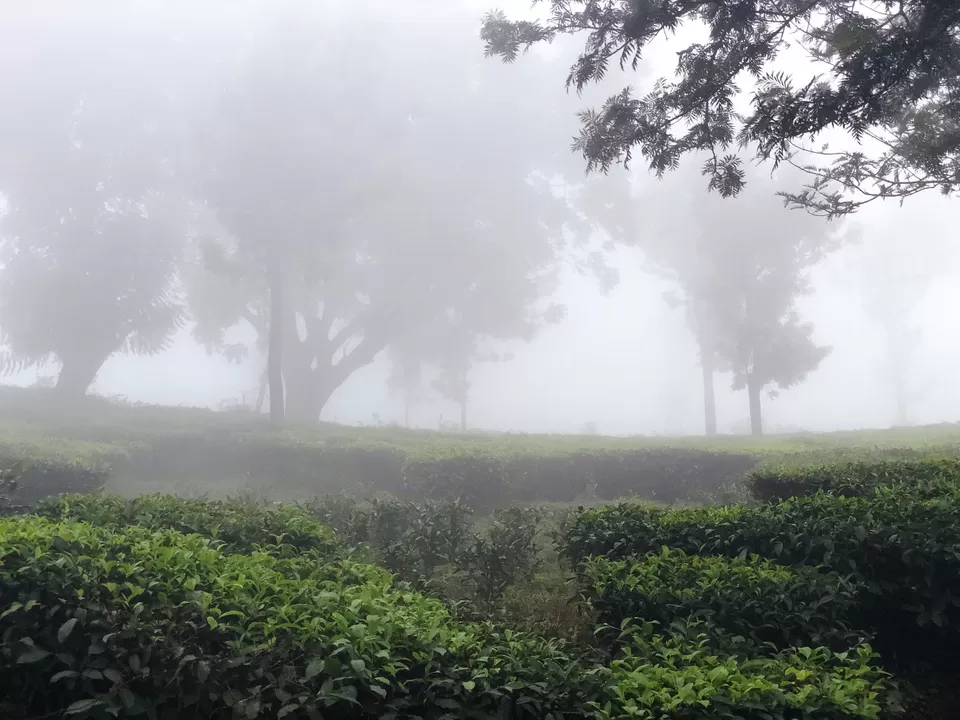 But at some point I felt nervous af! as the roads were covered with fog! All thanks to our driver who dropped us safely!
Getting There:
Only a limited number of buses are available from Kumily (2km from Thekkady). So, we booked a cab from local travels for our convenience. Fare: ₹3000 from Thekkady to Munnar.
Accommodation:
Hotel Munnar Breeze, as promised, offered us a cosy stay amidst the lush green valleys, with scenic views from the room. If you're looking for a pleasant stay surrounded by serene beauty of nature, then this property is for you.
Internal Transfers:
I would recommend booking a prepaid taxi to explore Munnar. It'll cost you ₹1000-1500. You can easily cover all the sightseeing places without any hassles and of course enjoy the spectacular views all around!
Athirapally falls, the magnificent BAHUBALI waterfalls are extremely captivating! These majestic waterfalls, cascading down the mountains are 3km from Vazhachal, another whooping waterfall.
As soon as I stepped out of the car, it started to drizzle and as they say "rain makes everything beautiful", unintentionally I loved the chilly weather! After a 15min walk, I reached Vazhachal falls and I was mesmerized by its absolute beauty! It was not over yet! I had to take a 3km trek to Athirapally falls.
I proceeded forward in excitement and felt euphoric hearing the sound of pounding waters and couldn't believe I was standing right in front of the spectacular waterfalls!
I enjoyed the sight for about an hour, clicked some pictures and returned.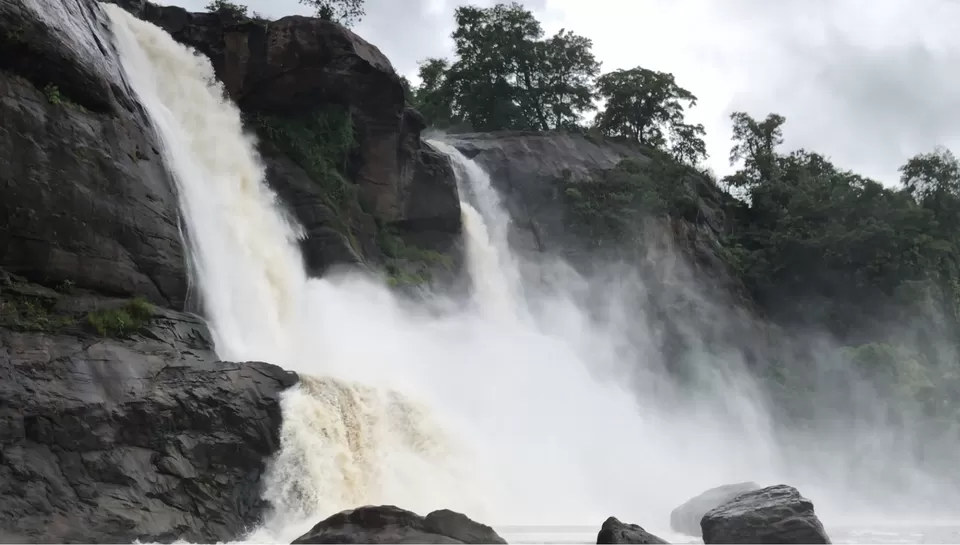 These falls were featured in many films including BAHUBALI, India's biggest motion picture, Dil Se (starring Shahrukh Khan), Guru (Aishwarya Rai's Barso Re song)etc.
Getting There:
Hire a cab from Munnar for ₹3500, so you can get a chance to make a pit stop at a couple of waterfalls on your way to Kochi. Also you can enjoy the drive throughout. The gigantic waterfalls are just 45km from the Cochin airport.
Things to Know:
Entry pass - ₹20.
Be careful while trekking down to Athirapally falls; it's a bit rocky.
Complete your visit by 5PM (closing time). Umbrellas are sold at the entrance, just in case if you need them!
Internal Transfers:
Book a prepaid taxi; it's way cheaper than Uber/Ola. Our driver charged us ₹1600 for the complete waterfall tour.
Accommodation:
We booked an Oyo room in Star Plaza, quite close to the Cochin airport, as ours was an early morning flight to Hyderabad; I wanted to make it easy to reach the airport.
With a myriad of memories and experiences, we flied to Hyderabad safely and happily!