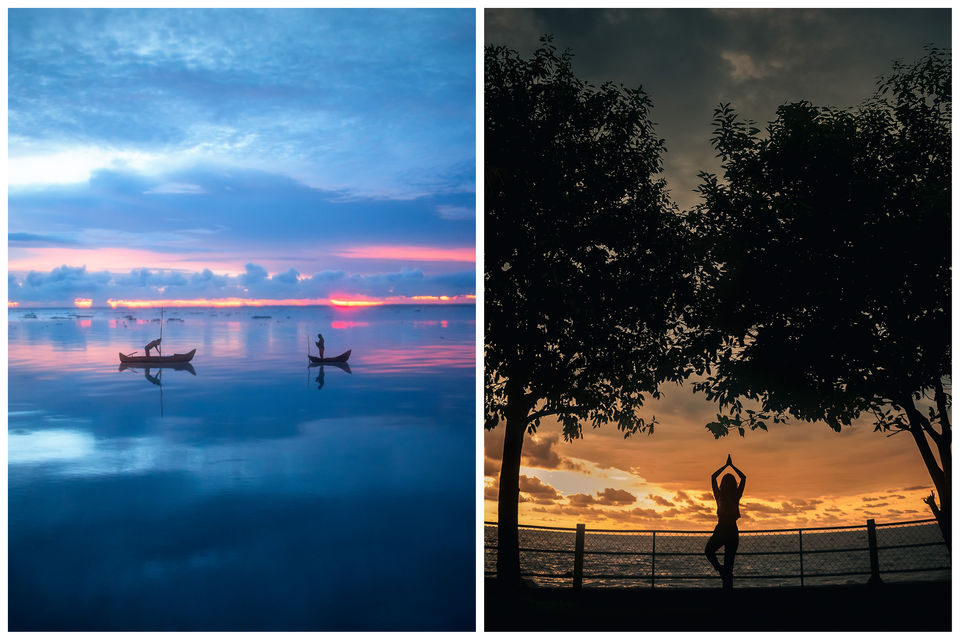 Choosing a homestay in Kumarakom by the Vembanad lake can enhance your experience a lot. Doing a houseboat ride is well-known here, but sitting and watching this kind of sunset right from your balcony, is what makes your stay amazing.
In the early morning, we left for Kumarakom Bird sanctuary. All we could hear was the sound of cricket and foot-steps. From the jetty, one could hire these canoes to reach the forest. A canoe ride to Kumarakom Bird Sanctuary was a great start of the day. Roaming through the Kumarakom Bird sanctuary was the best morning walk possible.
After a good night's sleep, we got up very early to just sit and watch the fisher men coming in groups. The colours of nature changed from blue to pink to orange in a fascinating way just in a span of a few hours.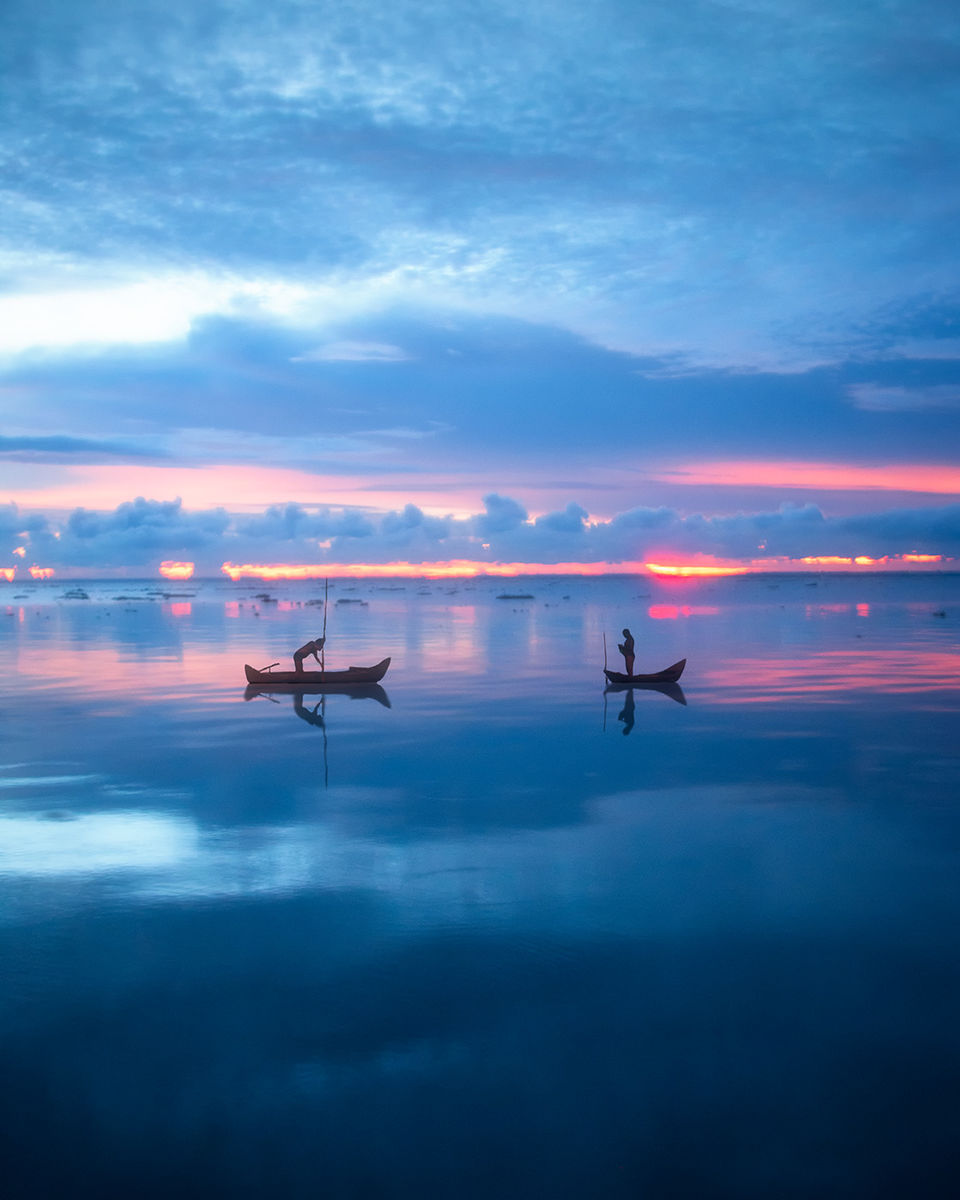 We could see lots of birds during our house-boat ride. Houseboat ride on Vembanad lake could be quite a romantic experience.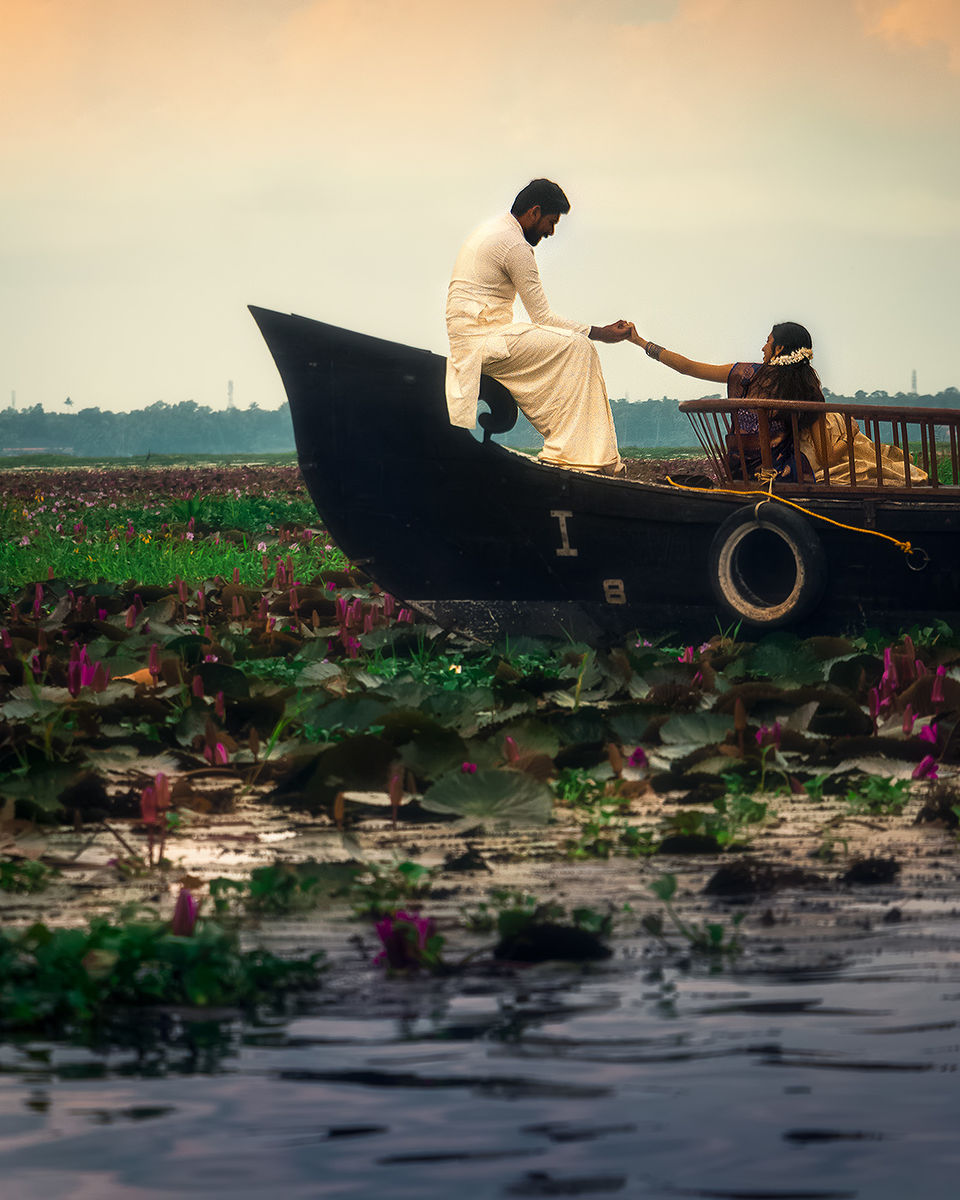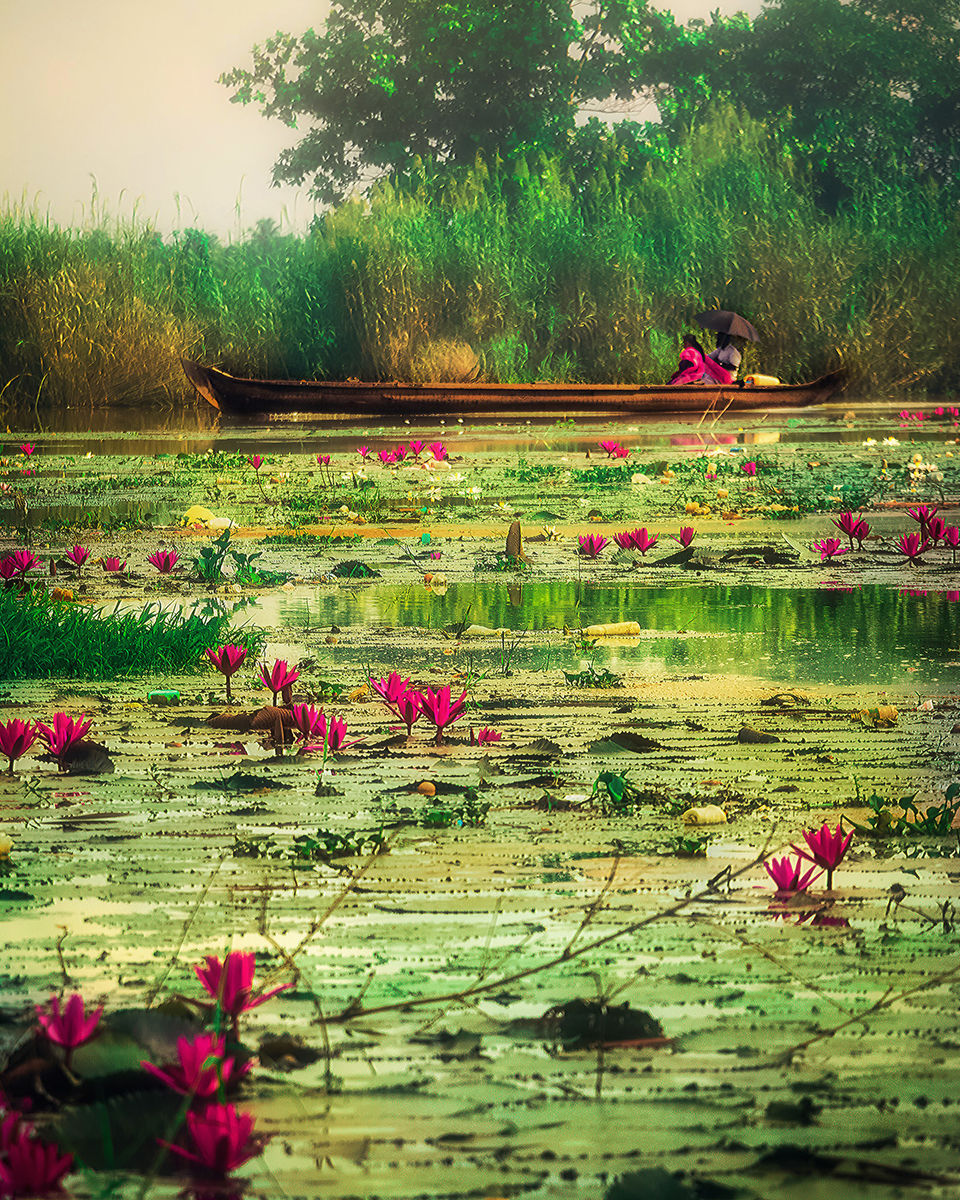 The coracle ride in the water lily pond was a unique experience while watching the sun setting on the horizon.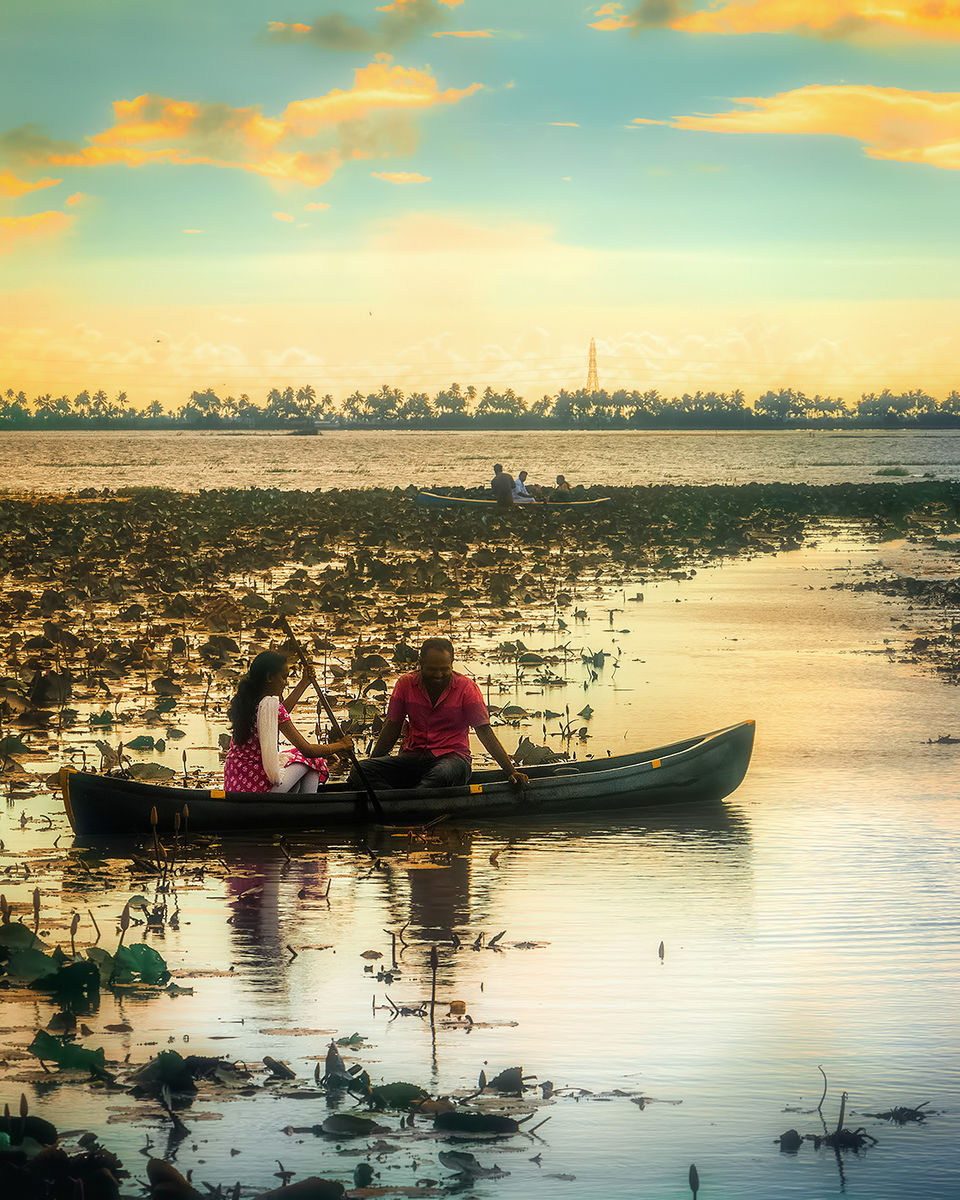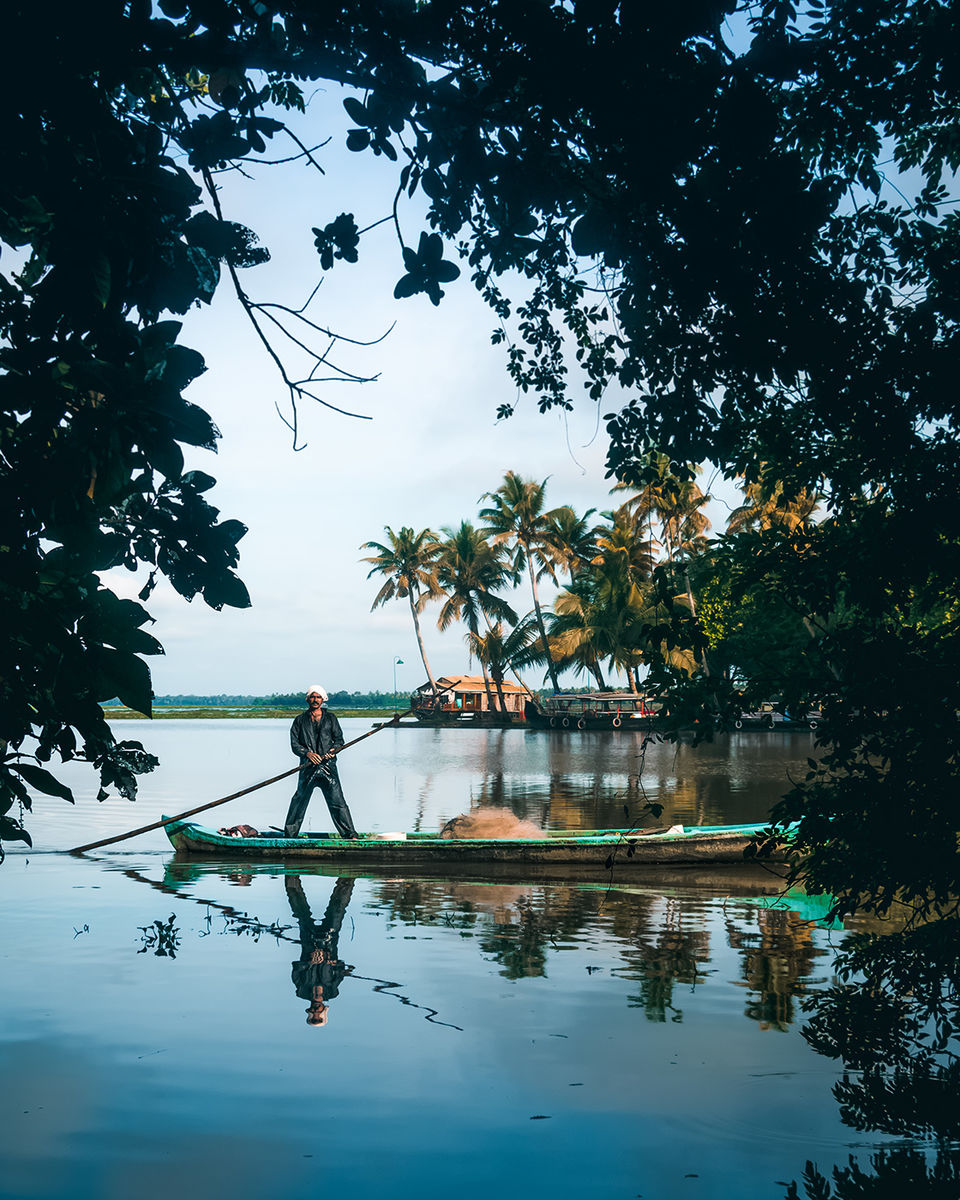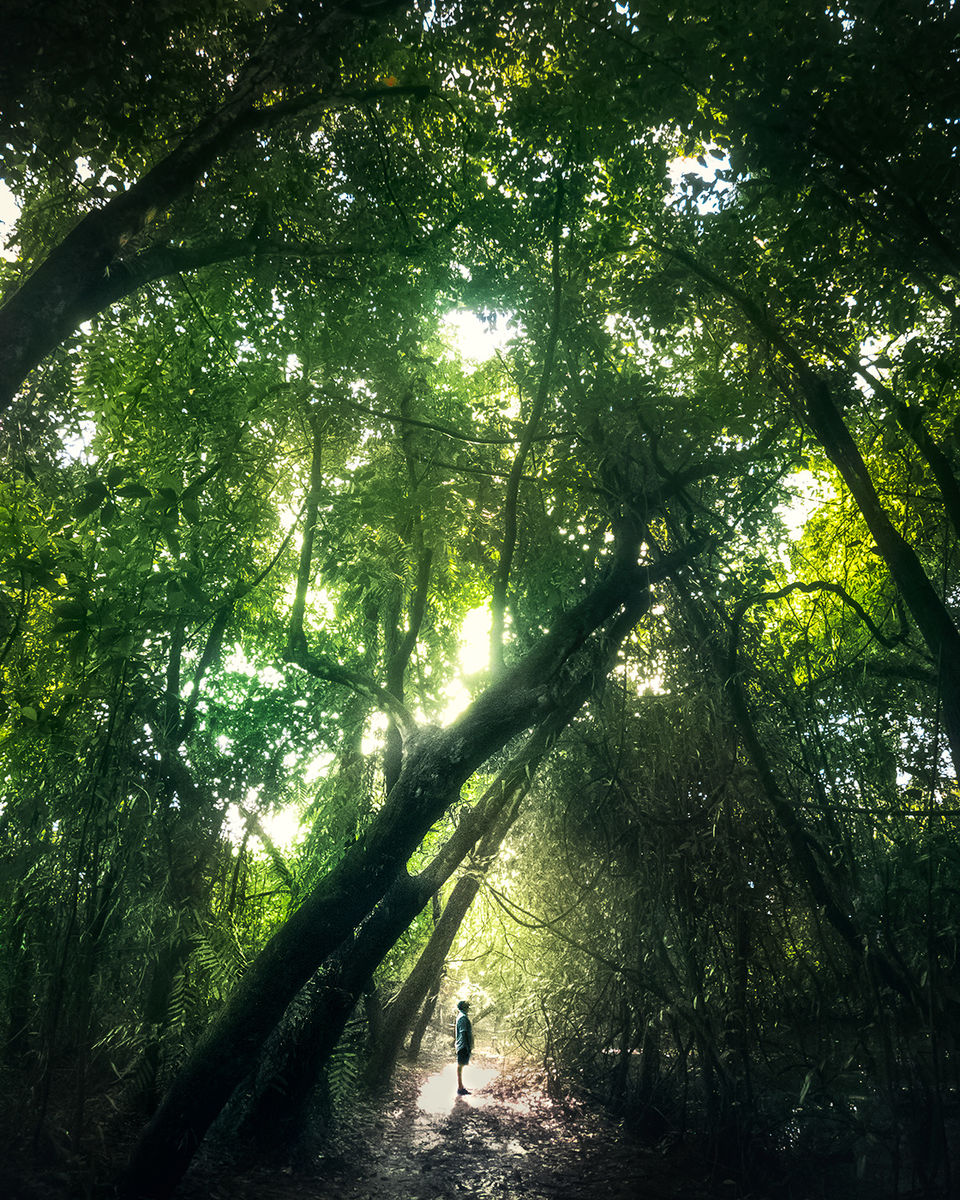 This side of Kerala backwater, in the season, was full of beautiful water lilies. I could see a glimpse of that during our house-boat ride.
About 12 km away from Kottayam town, water lilies bloom in abundance in Malarikkal. One could take a canoe or coracle ride during the sunset to experience this heavenly view.
This place was so calm, that one could peacefully engage in doing yoga, reading a book, or just listening to the birds chirping away.
While Kumarakom is beautiful across years, September to November, will be the best time to visit to experience the water lilies in full bloom.
Keep going places