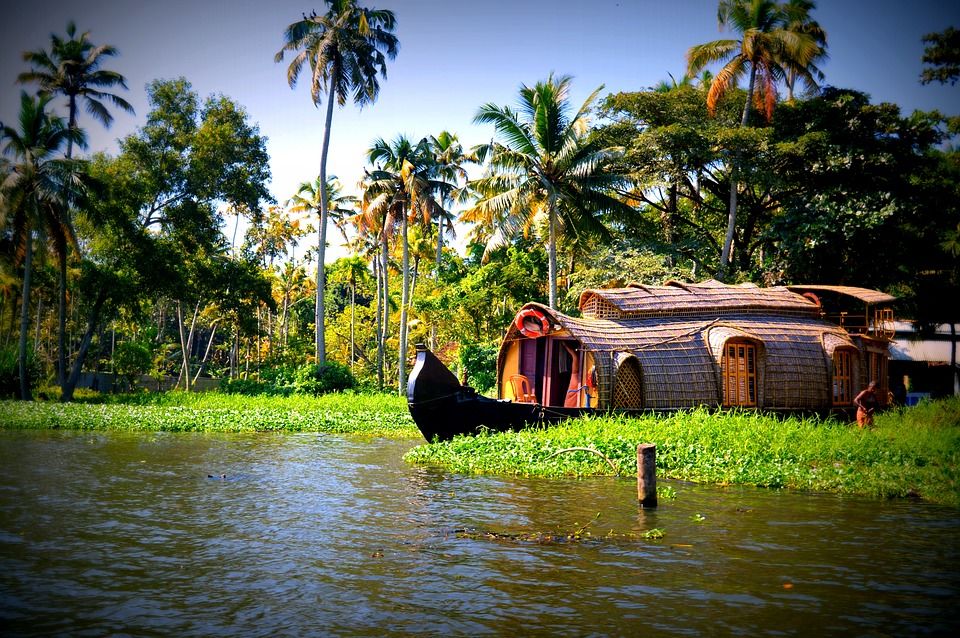 Kerala has to be the most romantic honeymoon destination in India and there are many honeymoon places in Kerala that you can explore. Think palm trees, cosy afternoons on the houseboat in the backwaters of Kerala, untouched beaches –tempting isn't it?
Kerala offers some amazing 5-star luxurious properties and (romantic houseboat cruises as well. For a relaxed honeymoon, plan a three day trip to God's Own Country. Explore the backwaters of Alleppey, houseboat cruise in Kumarakom, tea plantations of Munnar!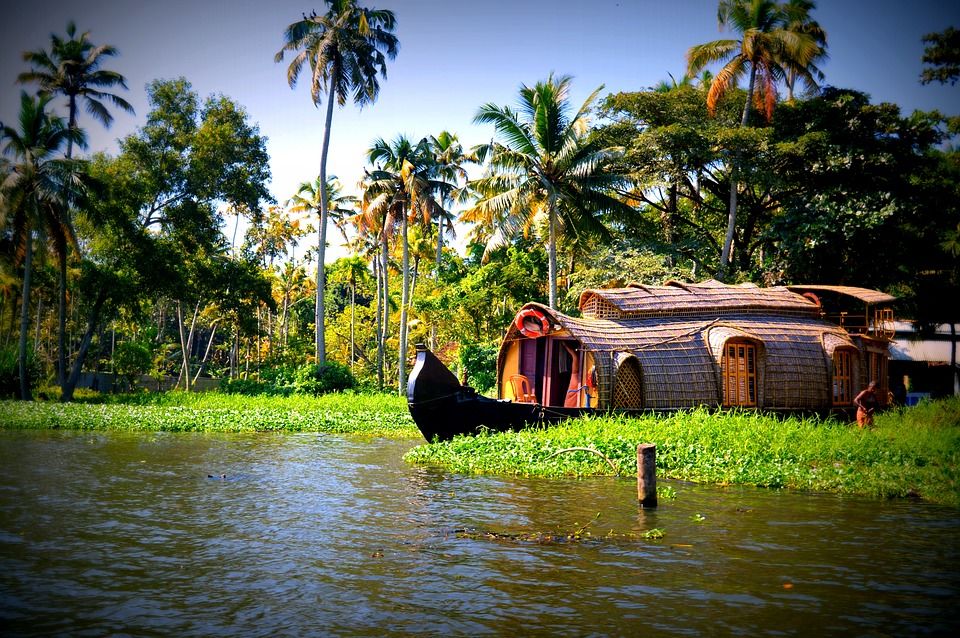 Getting around
There is lots to do in Kerala & the fastest way to travel in the state can be a cab, even though it might not be the cheapest. It's advisable to plan your Kerala trip so that it minimises travel cost to long distances. Otherwise, the bus system in Kerala is quite reliable and one can get the tickets from the bus depots themselves.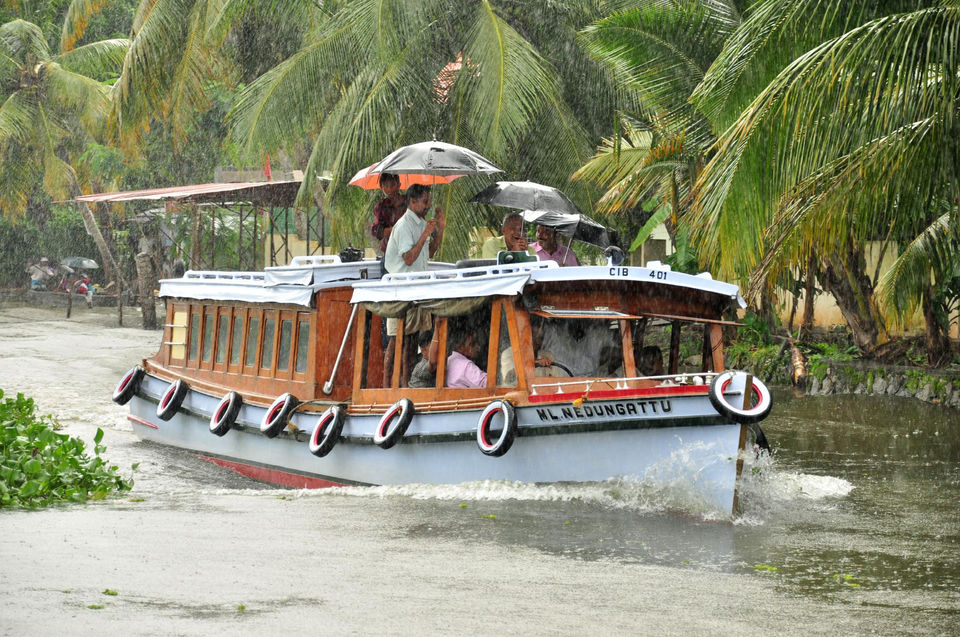 What to see and Do
After arriving by train/flight to the capital Kochi, leave for Munnar. It's a South Indian paradise full of lush green meadows, beautiful hills, tea plantations & so much more. It's the ideal honeymoon place in Kerala. The drive to Munnar hills will be around 130 kilometres, but it will be a very scenic route; a perfect start to the honeymoon!
If you're the adventurous type, a must-see is the Eravikulam National Park where one can see beautiful green hills, some amazing flora & species like golden jackal, leopard & tigers can be spotted here as well!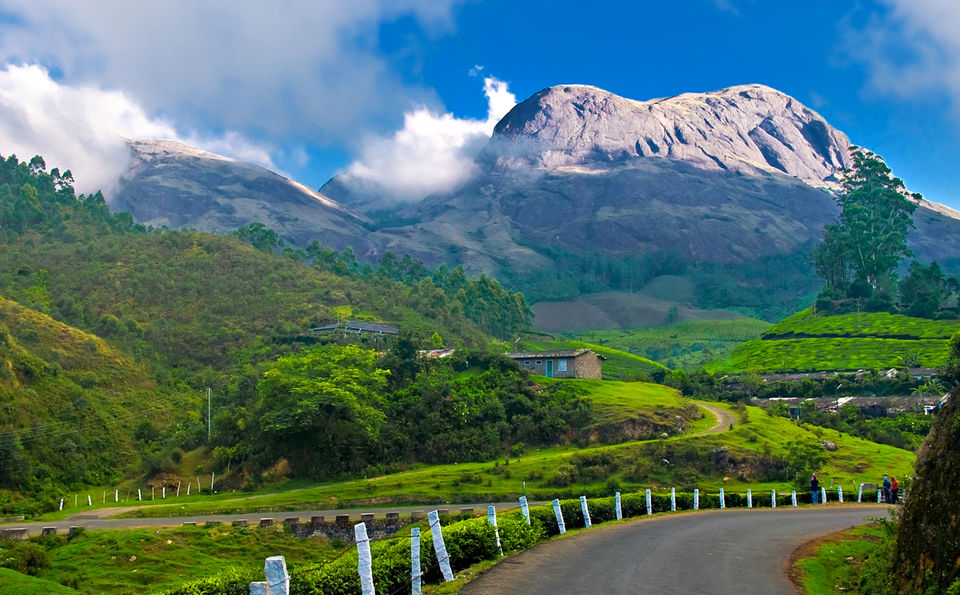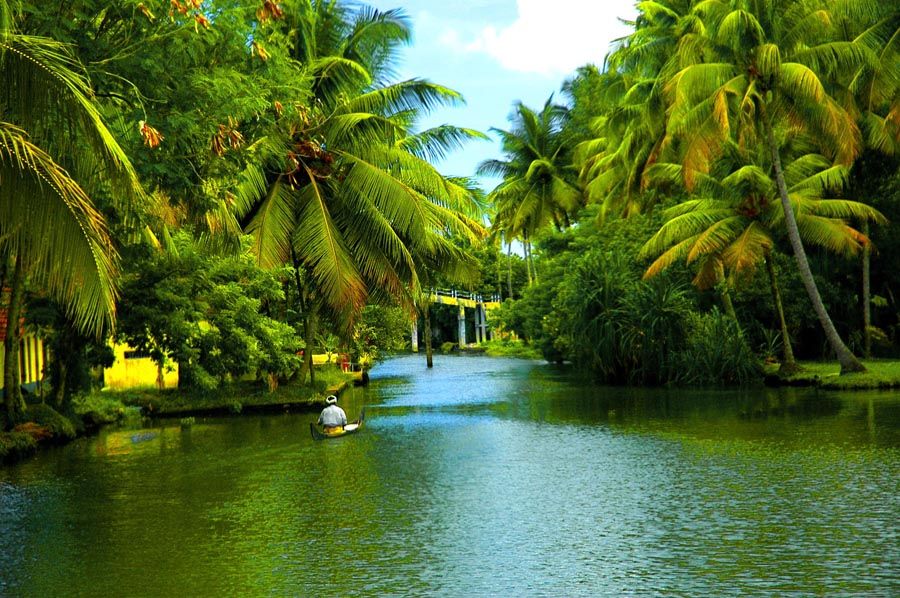 If a romantic walk in the scenic park, with a sprawling view of the hills enthralls you more, then Hydel Park is perfect! They have beautiful flowers & water streams.The park is a part of Sylvan Resorts in Munnar. It is located by Muthirappuzha river and Kannan Devam hill Tea Estates. It can be a great start to the trip!
Entrance fees: Adults: INR 15/-
Opening hours: 7:30 am- 4 pm
All the adventure & walking must have worked up an appetite! You can try the evergreen Sarvana Bhawan for an authentic Kerala meal. If you come here in the morning, mostly the localites will be having "tiffin", which is either dosa or idli & sambhar. In the afternoons the staple is fish & rice! If you want more choice of cuisine you can check out Rapsy Restaurant known for its quick service & non-veg food!
On day 2, check out of your Munnar hotel & leave for Kumarakom early in the morning. A taxi will be best here as it's a slightly long ride of 165 kilometres. Kumarakom is an ideal honeymoon place in Kerala because of its backwaters. After checking in to your backwater resort, you will see the mesmerising beauty of Kumarakom. It is the crown jewel of Kerala tourism because of its beautiful lake which it is situated on & the dancing palm trees which enraptures many!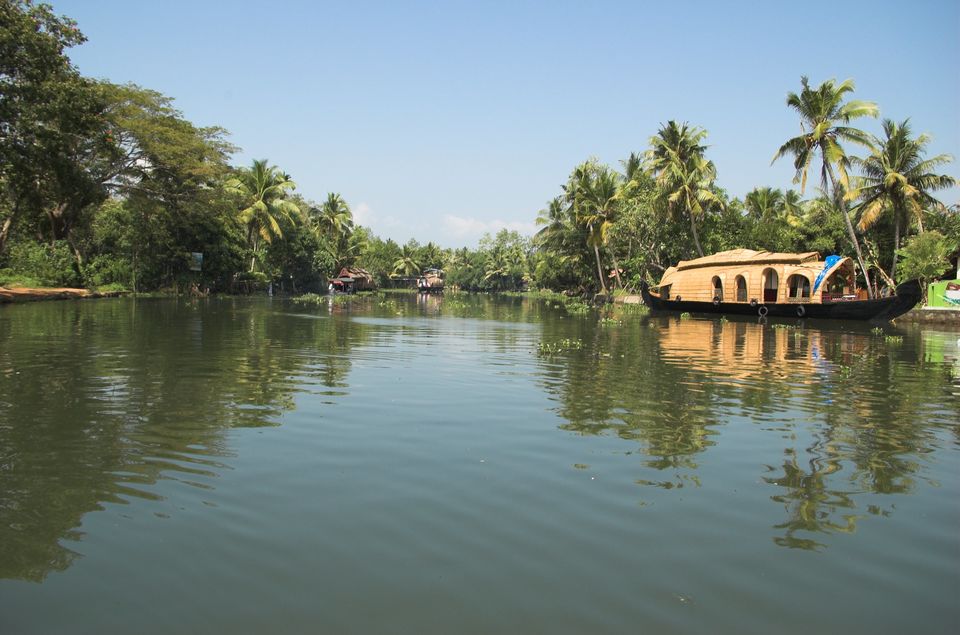 Here, you can take an evening boat ride on the waters of Vembanad Lake. The lake is home to many exotic birds which are a part of the Kumarakom Bird Sanctuary. If time allows, one can check this out as well. This bird sanctuary is located on the banks of Vembanad Lake & is home to many migratory birds. The main attractions are local birds like the waterfowl, cuckoo, owl and the water duck, as well as the migratory Siberian crane.
Entrance fees: Adult Rs 50
Opening hours: 6 AM- 5 PM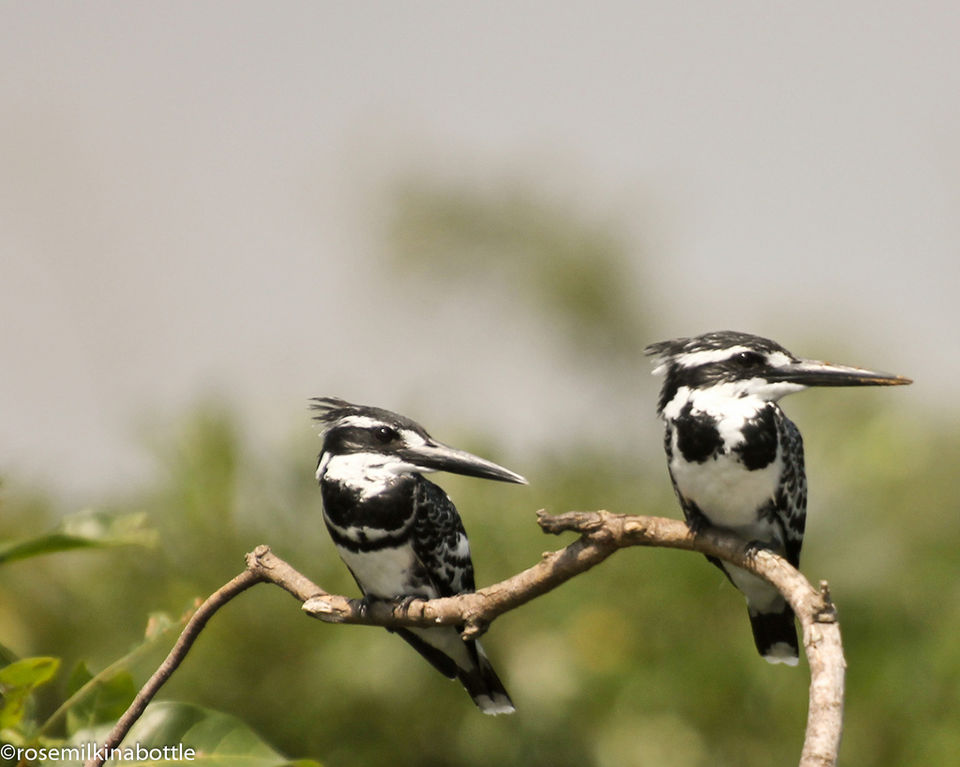 There are many good restaurants in Kumarakom offering a taste of the authentic Kerala cuisine. If you want to try seafood, The Waterside is an excellent place for a meal. Here you will get the local fish dishes, crabs & many more exotic authentic Kerala sea-food dishes. For a romantic dinner, The Lime Tree is a great place to dine, complete with candle-lit dinner & the works! This place offers many cuisines, so you can pick & choose as per your taste!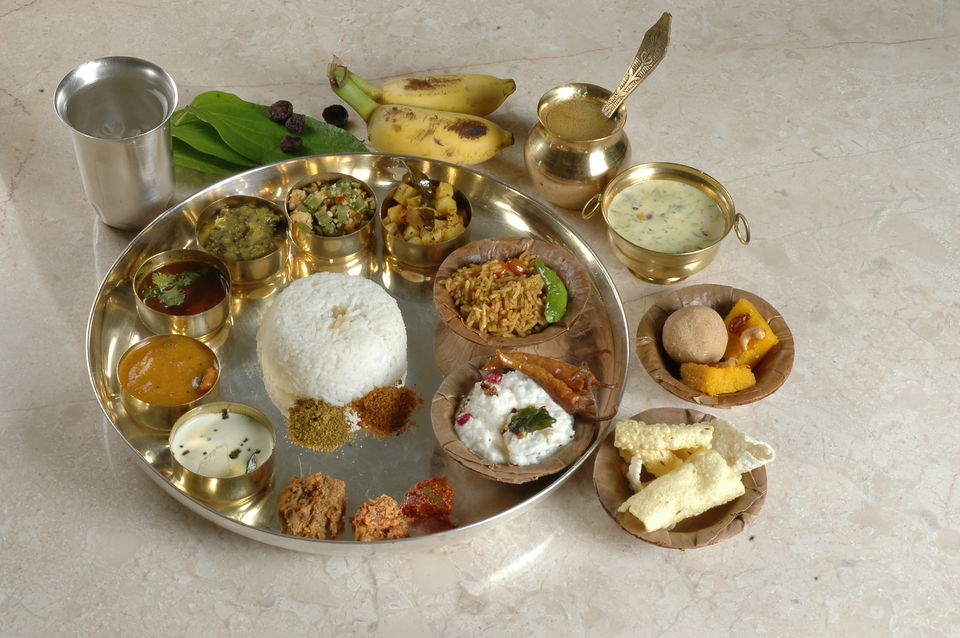 On Day 3 leave for Alleppey, which is known as Venice of the East because of its vast backwater stretches. It's advisable to book a houseboat here, as the backwaters are extensive & one can enjoy their time on a luxurious houseboat while cruising down the mesmerising backwaters.
For eating out, Dreamers Cafe is as the name suggests, a dreamy little cafe where one can relax in the shack & have a nice meal overlooking the backwaters of Alleppey. They are a true hippie type cafe, hence don't expect fine-dining here. But many tourists swear by the food here! A truly no-frills place. Thaff is also one of the best restaurants in Alleppey. This place is very popular with the locals as it serves some authentic Kerala food!
When to go
Monsoon time June-August is the best time to visit Kerala as its not too hot & monsoon weather is ideal for rejuvenation!
Costs
Flight from Bangalore to Kochi: Rs 1399 one-way (In peak season, the prices can be double)
One-way ticket on local transport: Rs 133 ( on bus)
Taxi starting tariff: Rs 1000
Hotel stay in Kumarakom, Alleppey: Can be as low as Rs 689
A meal: Rs 399 is the average cost per meal
Know some more places that can help travellers? Join the Tripoto community now!
Frequent searches leading to this page:-
Kerala Tourism Packages Honeymoon, Kerala Tourism Packages For Family, Top Kerala Tour Packages With Price, Best Kerala Tour Packages For Couple With Price, Kerala Tour Packages 3 Nights 4 Days Price, Best Kerala Tour Packages With Price From Delhi, Kerala Tourism Best Places To Visit