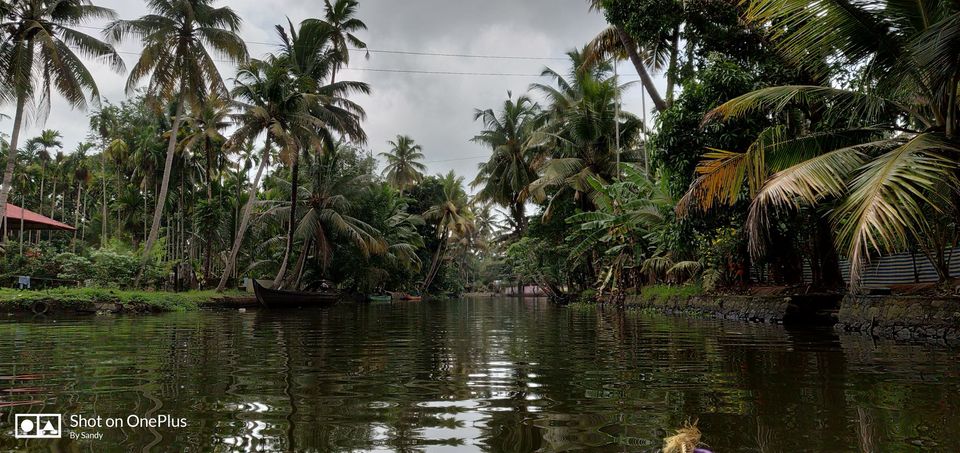 Ok. Let's not start a war on which state the title dish belongs to. The story starts like this...
One fine lazy-ass Sunday morning (June 3rd), i had decided to order a decent puttu-kadala curry from a nearby Kerala joint and planned to sleep off the rest of the day. The meal arrived - cold and bland. I was lost in the good old days when puttu used to be made fresh (with a layer of fine coconut), a relatively disproportionate serving of hot kadala curry and ending with a hot cup of coffee. I missed the good old days. I craved a proper south Indian meal and decided my next trip would be south side. I dismissed these notions and proceeded to go to sleep as planned ( It was a very lazy Sunday....).
Fastforward 3 weeks later, Iam packing for a trip to Kerala.
Unplanned and no proper itinery. Took my office bag, dumped my laptop on the bed, packed whatever clean clothes (on a relative scale) i could find, put on my travelling jacket and set off for a 6 day solo trip.
Kochi ( Day 1):
Before I start, i had packed with the expectations of light to heavy rain. On checking the google weather forecast which said medium showers expected, i wore the right clothes accordingly.
Damn you google forecast.
Boom, exit the flight, heatwave.
Thankfully the bus to Fort Kochi was an air conditioned one and there was some respite in that.
Fort Kochi - A quaint and charming little place which can be covered by foot itself. I chose to stay in Zostel Kochi as backpacker hostels are ridiculously cheap, located near attractive locations and you get to meet a lot of interesting people.
After gorging on a fish pollichathu and neer dosa (serves 3,ate all by myself), I proceeded to walk on the coastside to see the chinese fishing nets - just in time to view a beautifully spectacular sunset. A slight drizzle had started and that added to the panaromic view.
Munnar (Day 2):
Since it was the off season for tourists in Kerala, i had decieded to tweak my plan a bit to visit Munnar and then Allapey.
Hehe. Quarter way there, i came to know there was a bus strike in Munnar and was promptly dropped off at Aluva (120 km away from Munnar).
Stranded and clueless for over 2 hours, i was about to cancel and catch the next bus to Kochi when i spy 3 other people. Also stranded. Also slightly clueless.
Over a cup of chai and a packet (Brilliant way to start a conversation with strangers i learnt during my other travels), i learnt they were also heading to Munnar. Bingo.
After a few bus hopping, we manged to reach Munnar late night. A normally 3-4 hour ride took a blasted 8 hrs. Nevertheless, i was happy to reach the destination. And the scenic views on the way combined with the intermittent rain- Priceless
Allapey (Day 3 & 4):
Even though i liked Munnar, i was too crowded for my liking. So just explored the nearby areas and had a refreshingly beautiful cup of fresh tea. Loved the tea so much, i had to buy some tea leaves to bring back home.
From there caught a bus to the Venice of India - Allapey
The past two days travel and weather had taken a toll and i was down with a slight cold. So i spent an extra day here with some rest.
I decieded to stay in Zostel - Allapey. Beautiful place. Right by the beach. The roof had hammocks with a sea side view and i proceeded to doze off there.
I had some doubts before arriving to Allapey. First, lets face it - it's a couple's place. The little research i had done sold only honeymoon packages and family houseboats. Neither fit my current relationship status nor my budget. Thanks to whatever solo-travelling deity above, i was glad to hear they had a kayaking ride in the backwaters. A 4 hour ride - which was likely to get cancelled in the event of heavy rain. The next day, i was geared up and ready along with Aron (we called him "Arjun without the J"), my San Franciso roomate in the hostel. 40 minutes into the ride, it rained cats and dogs. This just made the ride even better. Exploring the backwaters in the houseboats - nicely covered and sitting on a comfortable lounging chair may be one thing. To experience it paddling all the way and getting drenched head to toe is a far better experience.
Varkala (Day 5)
If Gokarna was in Kerala, that would be Varkala. A cliff with a beach. Or a beach with a cliff. Whatever.
This was the slightly disappointing leg of my journey. On reaching late in the night, i came to know it was very off season here. How did i came to know this - When you enter a hostel big enough to accommodate 30 people and only 2 people are occupying it. I got an entire dormitory to myself. That's like 8 beds. Needless to say, i slept with the lights on that night.
The next day proceeded to the beach and roaring waves dash on the cliff. Such a perfect spot for surfing. Upon enquiry, i learnt that due to very less tourists and unpredictable weather, the surf school was closed.
With nothing else to see and time short, I proceeded to Trivandrum.
Maybe I would visit this place some other time. When the hippie season actually starts
Trivandrum (Day 6)
At this point, i wanted a comfortable stay. Not that the others were uncomfortable, just something other than a standard hostel. On reaching there, i learnt the number of hostel options were limited anyways. So i proceeded to book a homestay.
Now my staying expenditure for the past five days had come less compared to the stay in Trivandrum. Not that it was very expensive - the others were dirt cheap.
Got a nice villa (Casa Maria Home-stay) - 20 minutes from the beach and 40 minutes from the airport. The weather was unpredictable enough and i didn't have the energy to roam in the city
Of all the places visited in Kerala, Trivandrum (atleast the side i was staying at) was by the cleanest and quietest place i had visited. It makes one feel old and even older. I proceeded to sit at the beach bench for a good 3 hours without knowing the time passing by.
The next day was the Flight from Trivandrum to Bangalore (with a good 3 hour delay) to Pune.
One good thing about the delay was half the people waiting were glued to the TV watching the football match. During the 70' minute by when France had scored 3 goals, we were told the aircraft would be delayed. The crowd paid no heed. For once, they were happy the flight was delayed.
Overall experience:
A great trip. Would have been better with a little more planning. At this point of time, Iam fed up of any fish dishes. Wont touch fish for another 2 months. Minimum. Added to the fact that this might be the only trip where i have actually put on weight than lose it.
I had my doubts about the off season, but in the end it didnt turn out so bad. Kerala has a charm of its own. Charm being better during the monsoon season.
As i finish this, my mind is wandering what to order for lunch. A puttu-kadala curry would be nice....
Until next time,
Sandy
Ps: You can follow me on insta for more photos of the trip :)
https://www.instagram.com/sandy.pathfinder/