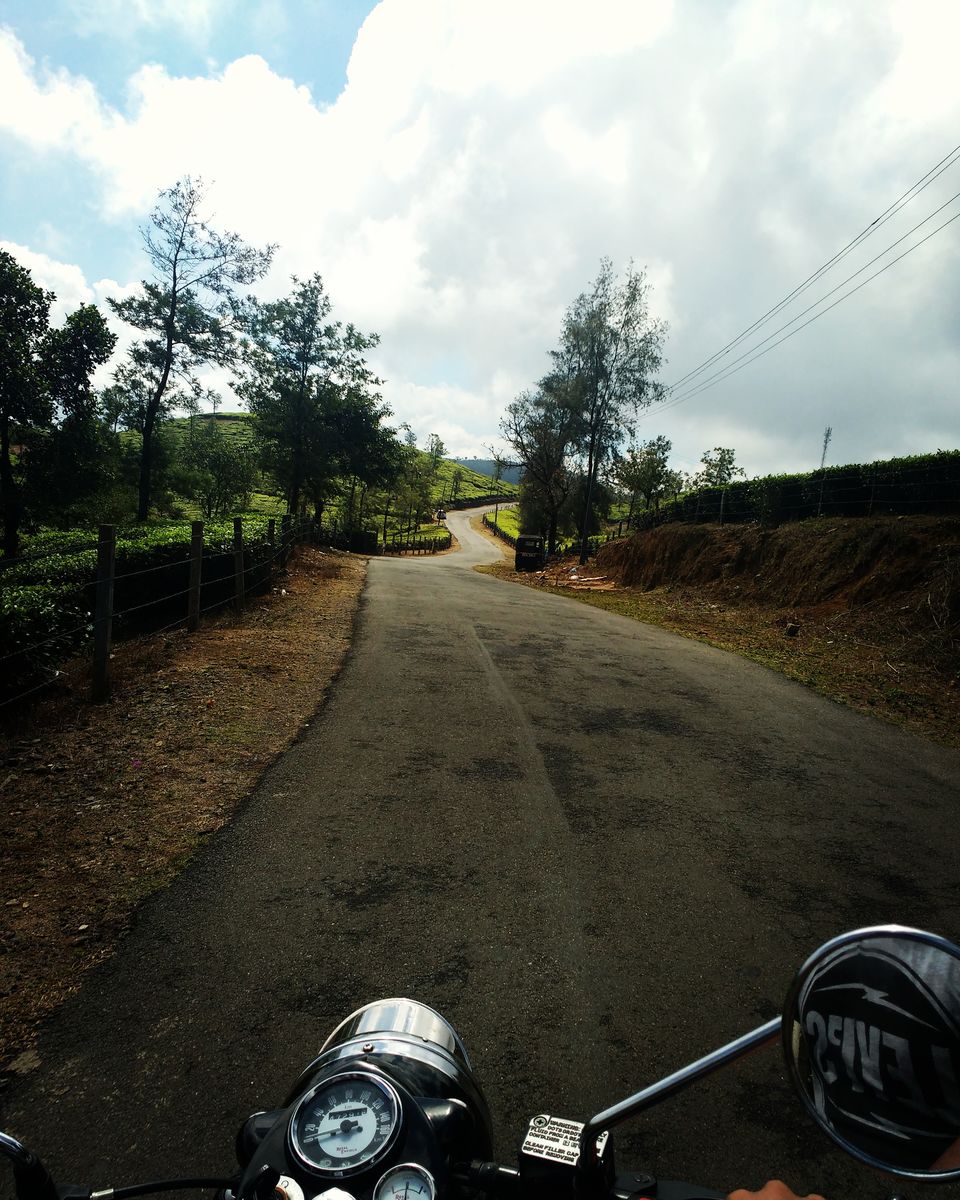 Kerala, god's own country, backpackers paradise, the most literate state, all these phrases are not just folklore, but they actually describe the place perfectly. What can you not find in Kerala ?
It has clean beaches, green hills, dense forest-cover, an extensive network of back-waters, serene rivers, green hills and a climate that will keep you comfortable in your travel-mode.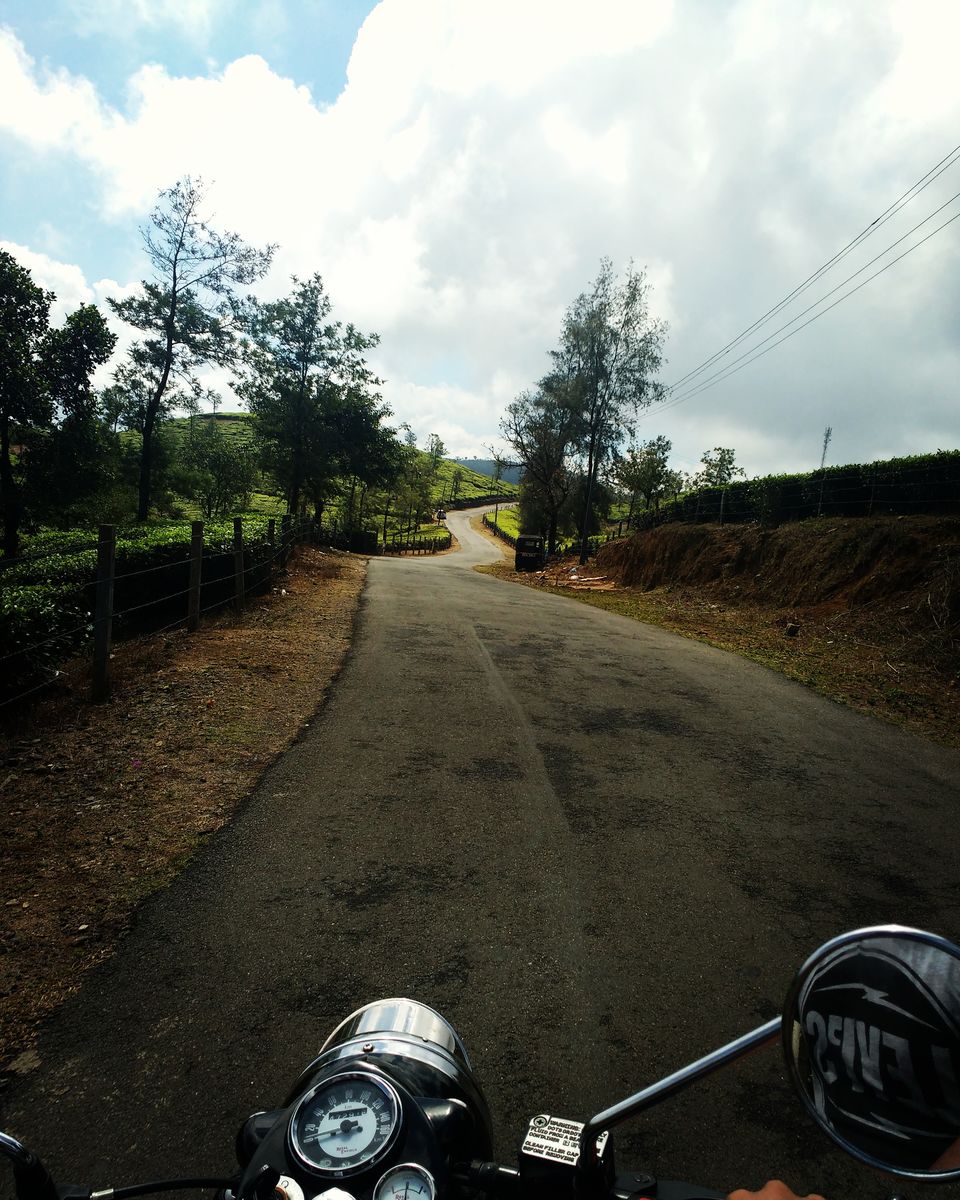 We decided to head for the 'lesser-known' small hill town of Vagamon, which lies partially in the Kottayam and majorly in the Idukki districts of Kerala. A couple of Royal-Enfields were already arranged for us, to reach Vagamon in a somewhat grand way.
The journey started early in the morning from Kochi, through the misty hills, and over the backwaters. The road has an embankment of lush green Eucalyptus and coconut trees. Such were the beautiful outskirts of Thodupuzha, that we didn't even realise, that when did about 3-4 hours pass until we reached Vagamon. But google shows that it should take us 2 hours & 45 minutes; so what made us take this much time ?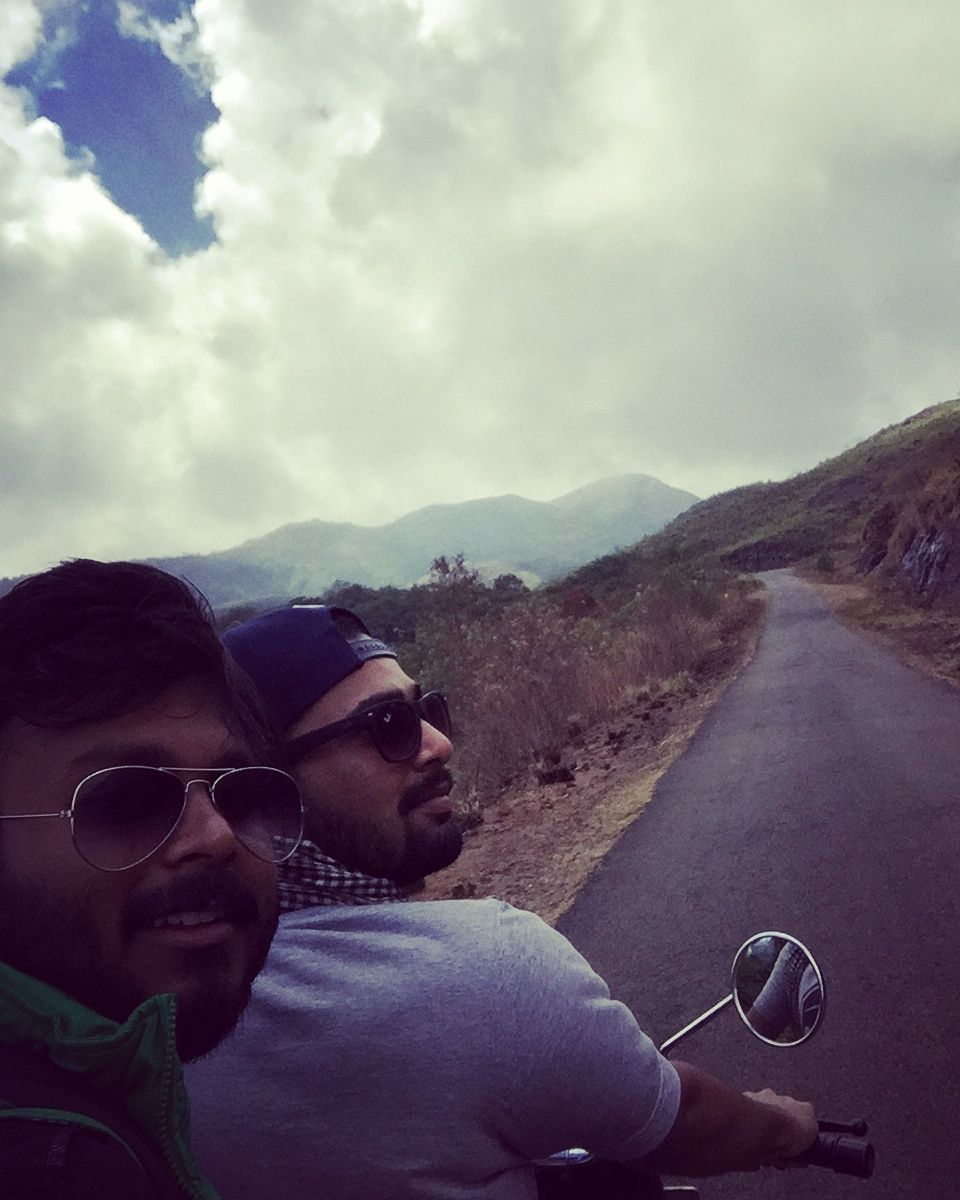 The curvy roads, with a 360 degrees presence of lush green hills, and the clouds at a parallel height; it is mother nature, that will make you stop every now and then to capture its beauty in the lens, of your eyes, Go-Pro, DSLR, whatever you feel is the best.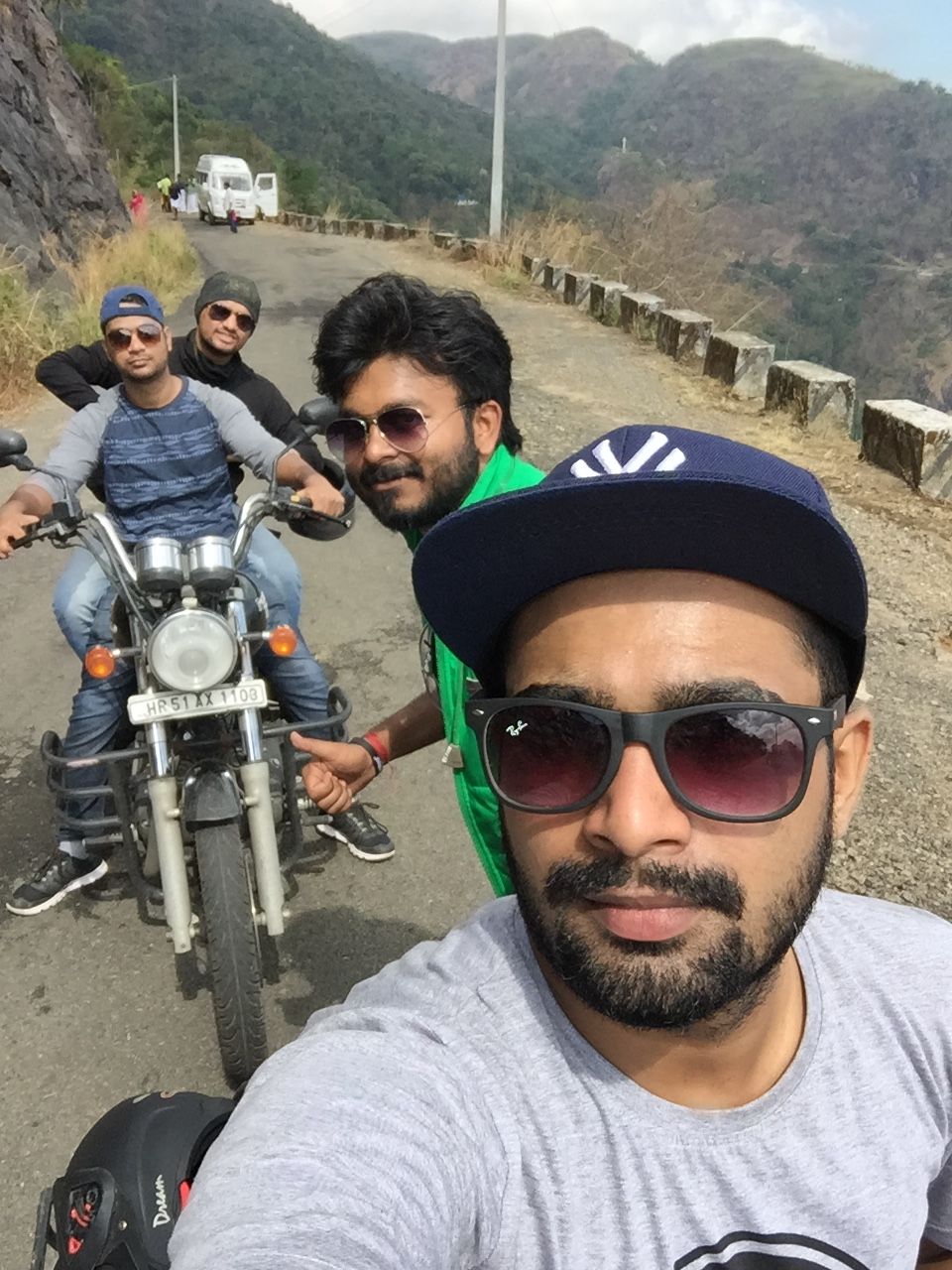 Once you reach Vagamon, you can do boating in the Vagamon Lake, or you can visit the Kurisumala Monastery nearby. Another thing that you can do is, explore !
With short bridges over the narrow streams, and the thinnest of waterfalls curtaining the rocky hill-slopes. We did just that and started riding our bikes on paved roads, to unpaved roads, to practically no roads, just mud and stones with ditches that can cure your indigestion. But that all falls under the joys and adventures of motor-biking, isn't it ?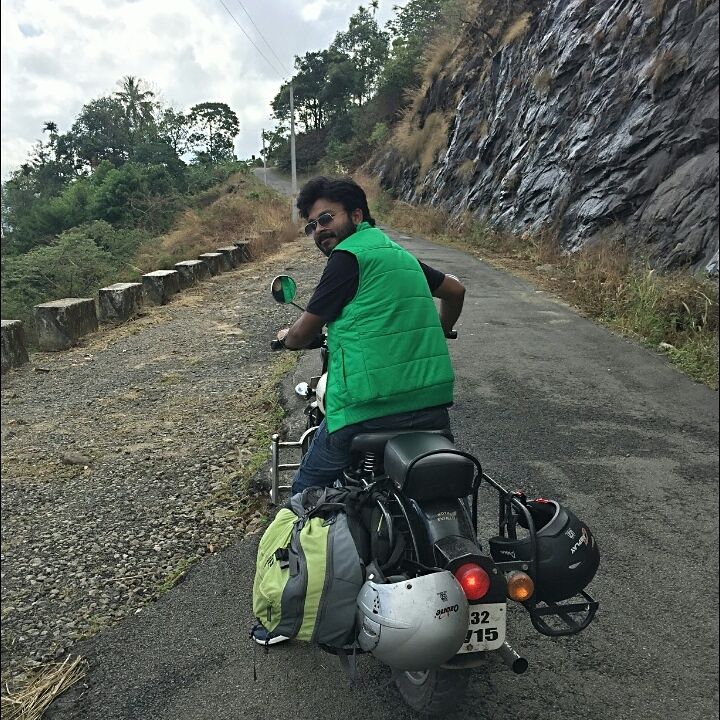 We stopped at a hell lot of places to have some local snacks and tea, also at certain good view-points, to feel the awe of the valley more closely and also click some awesome pictures. The views and weather was fantastic, and we were riding for hours. A point came, when we were literally lost somewhere in the valleys.
Google Maps had bluffed big time and we were stuck in the midst of nowhere. There were a few guest houses around, but looked empty. Narrow roads were coiling around the dense forests of the southern state. So, we just kept standing there for a while and adored the natural beauty of Kerala. This may well have been the best moment of the trip.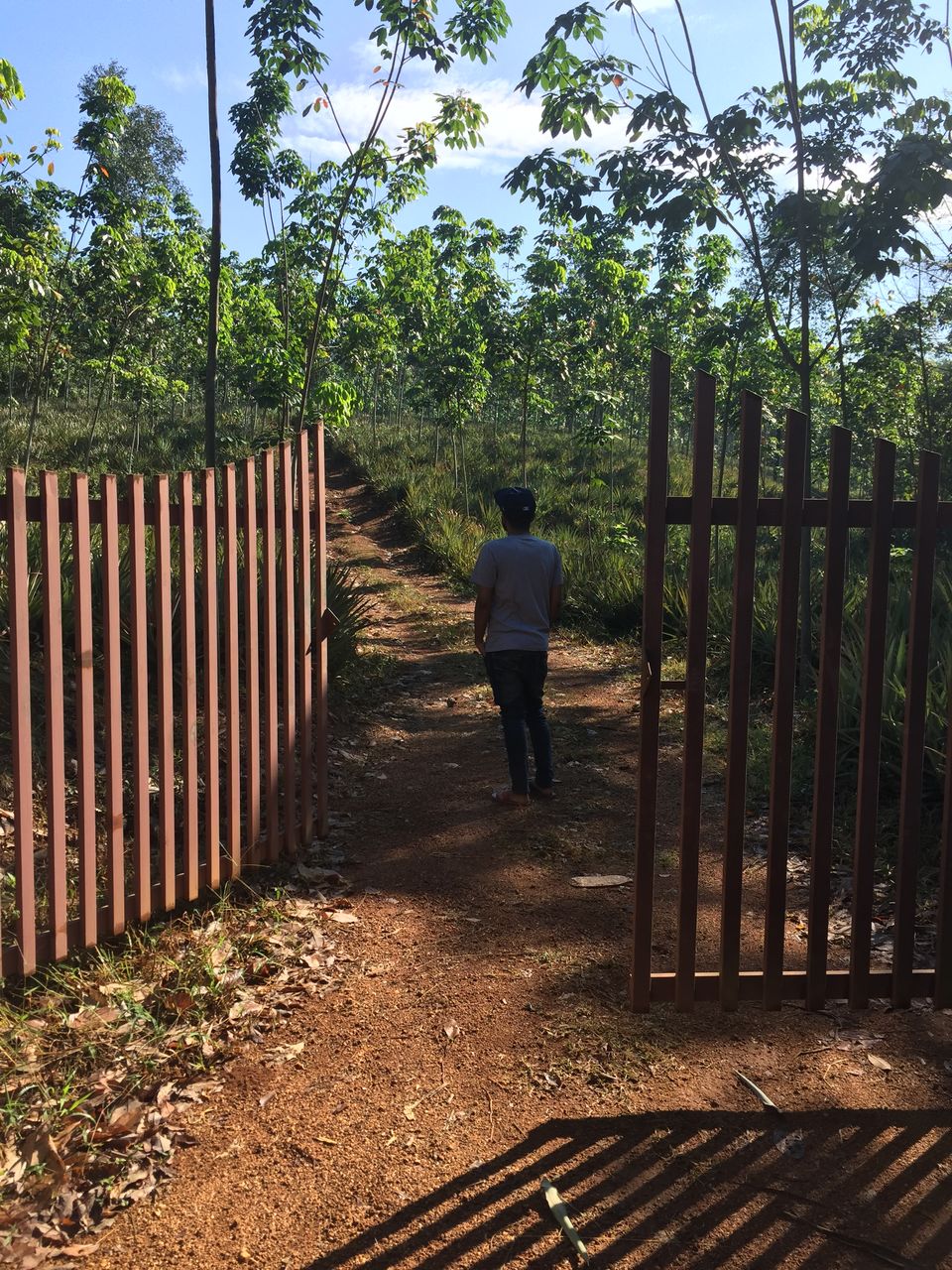 In all, Vagamon is a peaceful and serene hill-station, unlike the usual crowded ones. You can take a good experience of little artworks of nature. It will also give you a good experience of off-road motorcycling, if you start exploring into the depths of Vagamon.